Gabrielle DeCesaris and Ian Brickey were set up by mutual friends at an Orioles' game. The couple clicked in a spectacular fashion, and two years later, Ian set up an elaborate proposal fit for his princess. Check out their beautiful engagement story and wedding in the pictures below, courtesy of Joy Michelle Photography. 
Follow B&G on Instagram | Like B&G on Facebook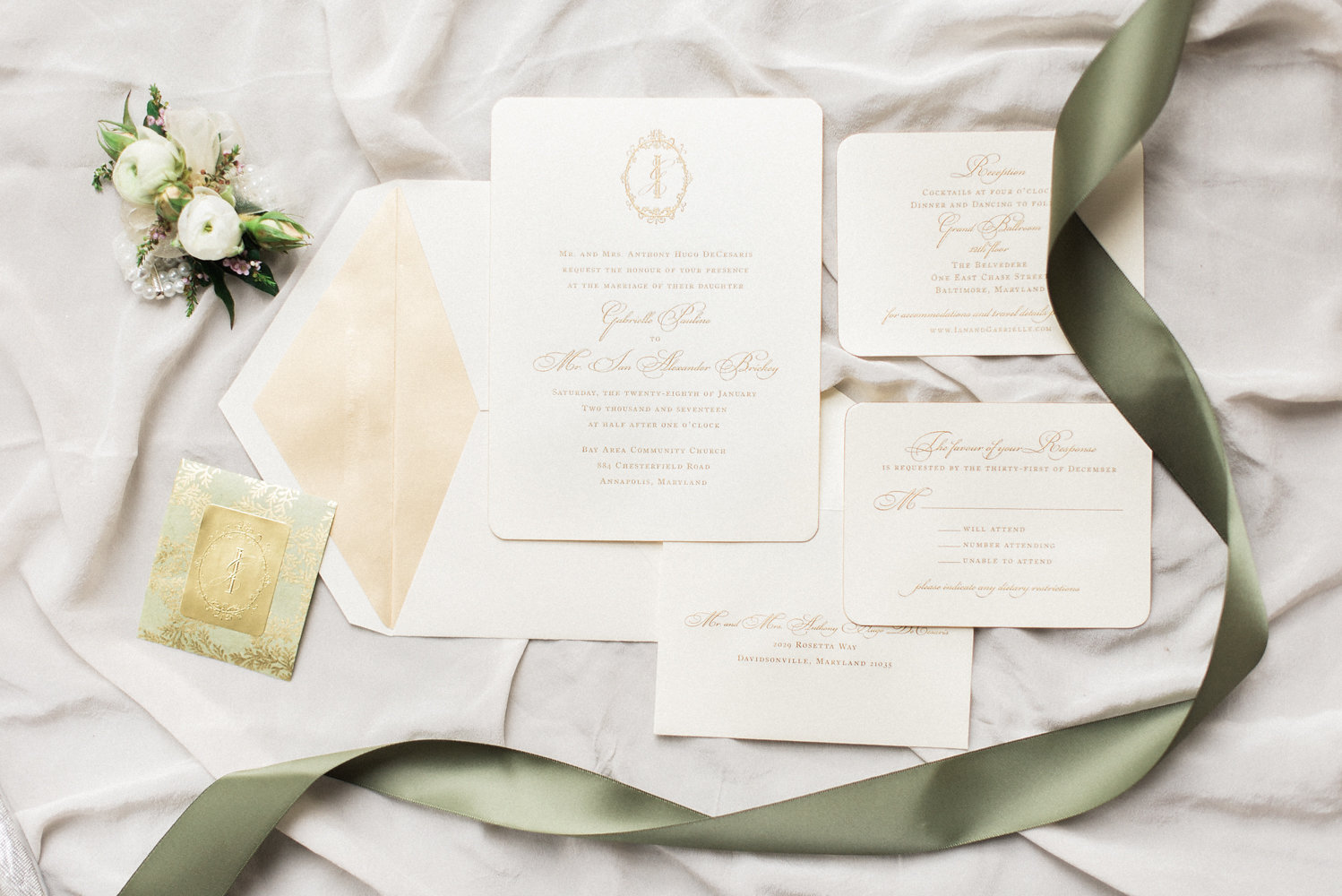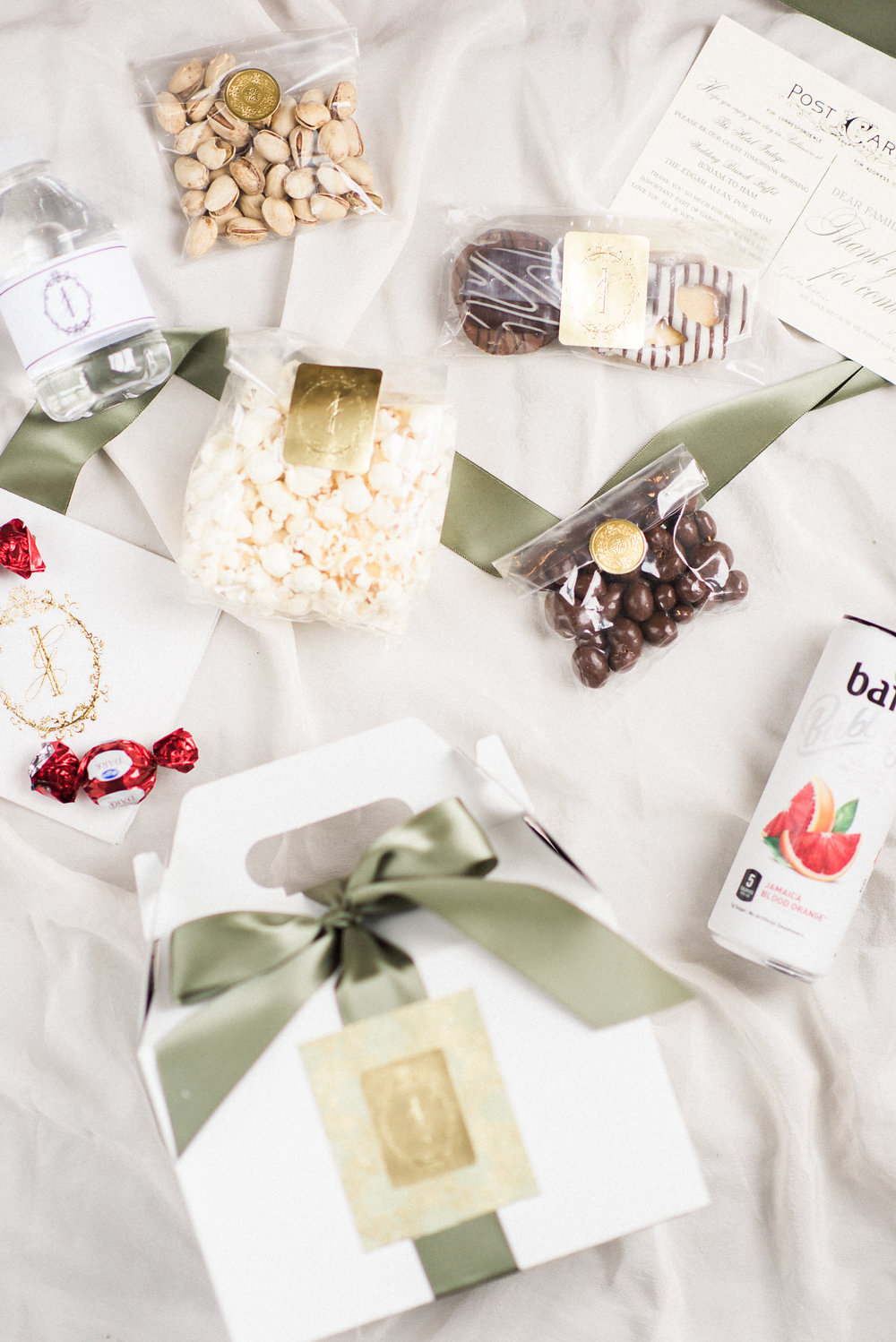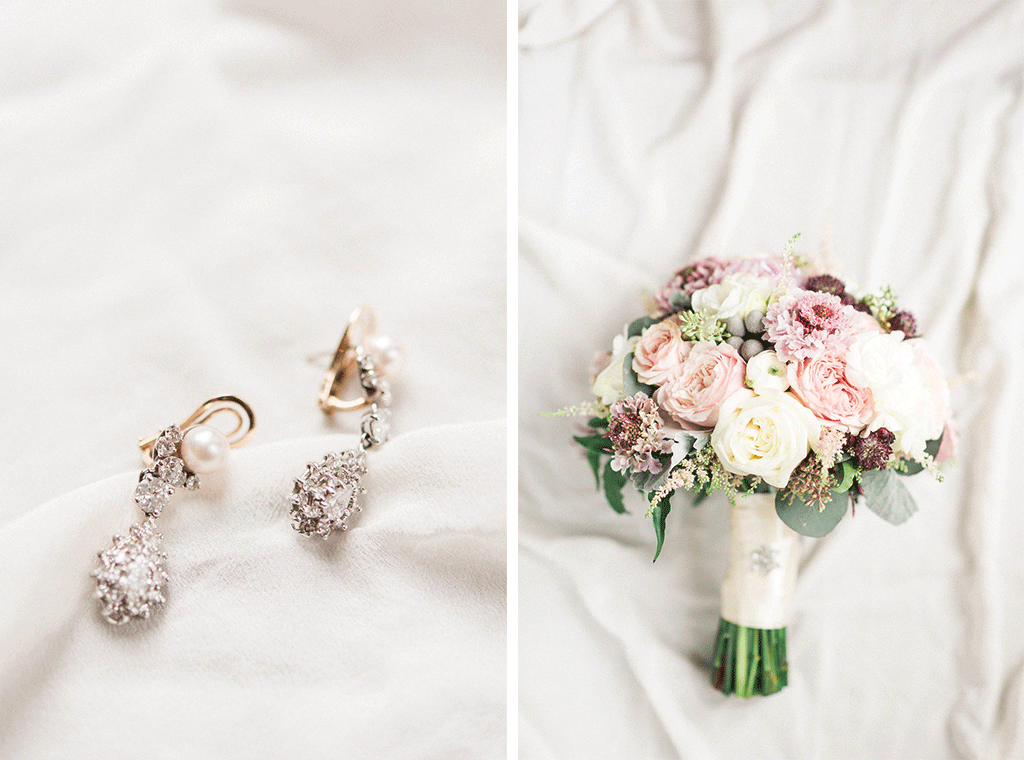 The plan was not to tell them it was a set-up.
At least that's what Gabby's cousin, Juliana, and Ian's co-worker, Michael, had decided when they invited Gabby and Ian to an Orioles' game at Camden Yards one hot summer day in late July of 2014. But the pair obviously clicked, so when Ian got up to use the restroom, Juliana and Michael let their secret slip: they had arranged the outing as a set-up for Ian and Gabby to meet.
"I'm glad they kept it a secret," says Gabby. "I would probably have been to nervous to go if I'd known! I'm pretty shy."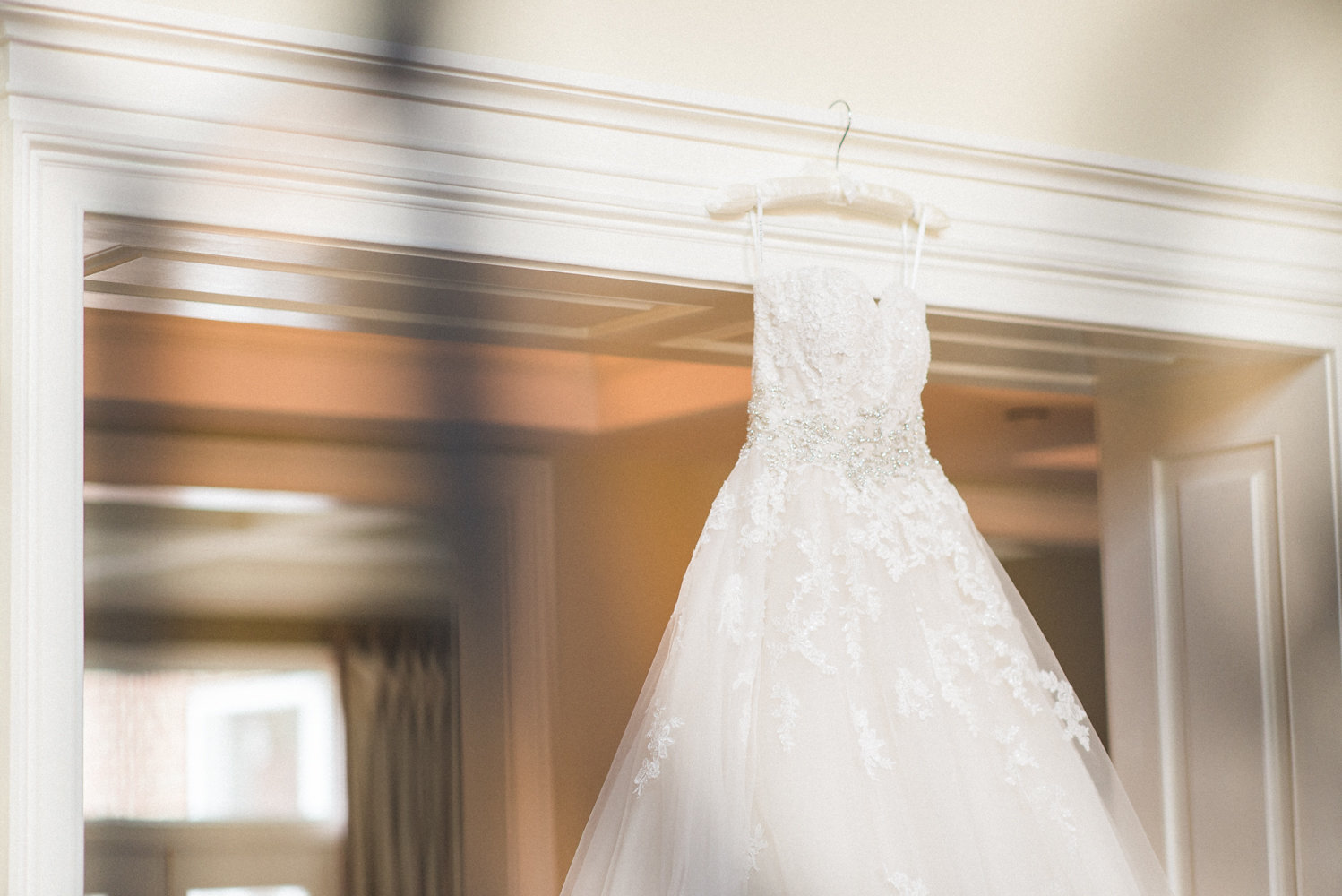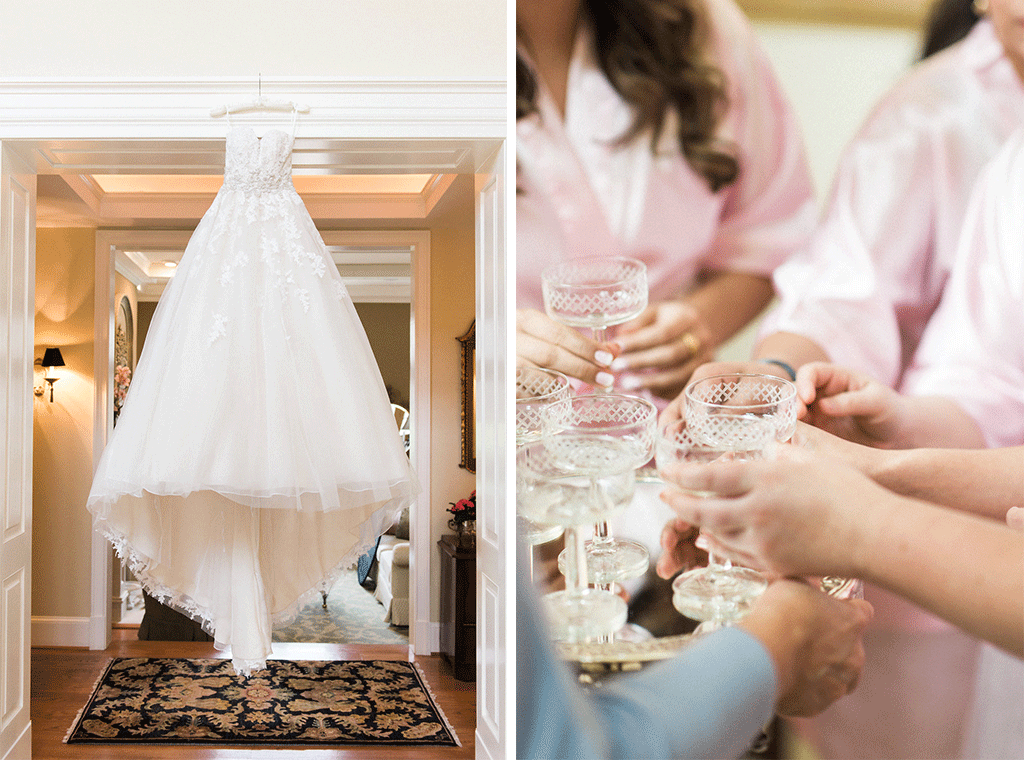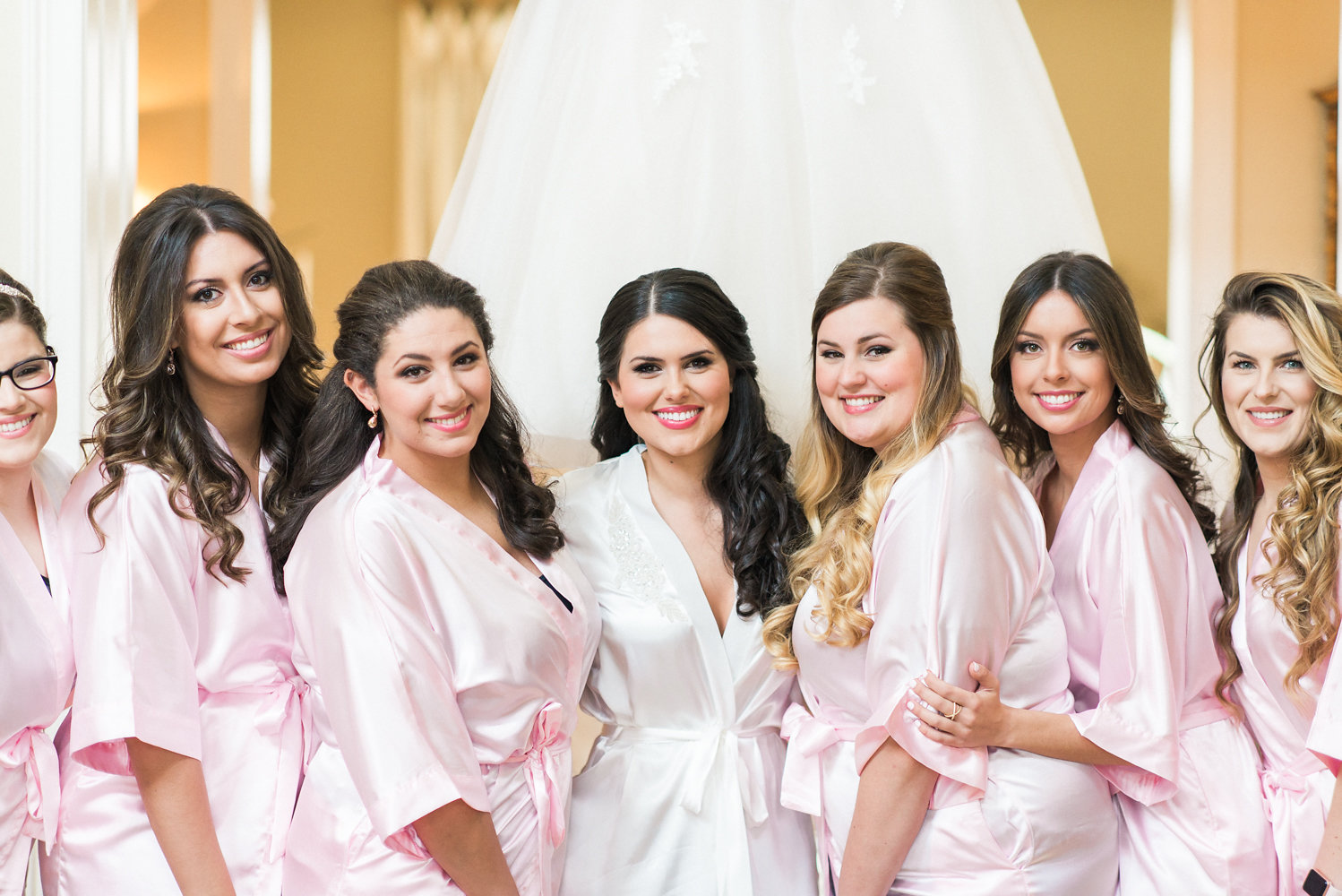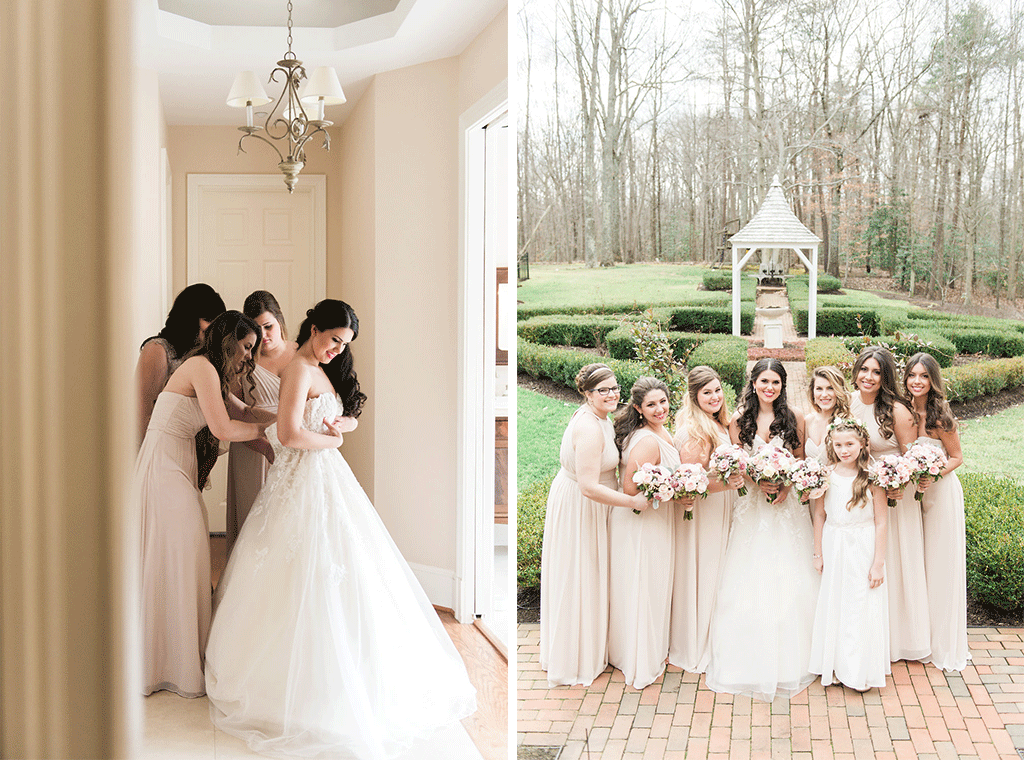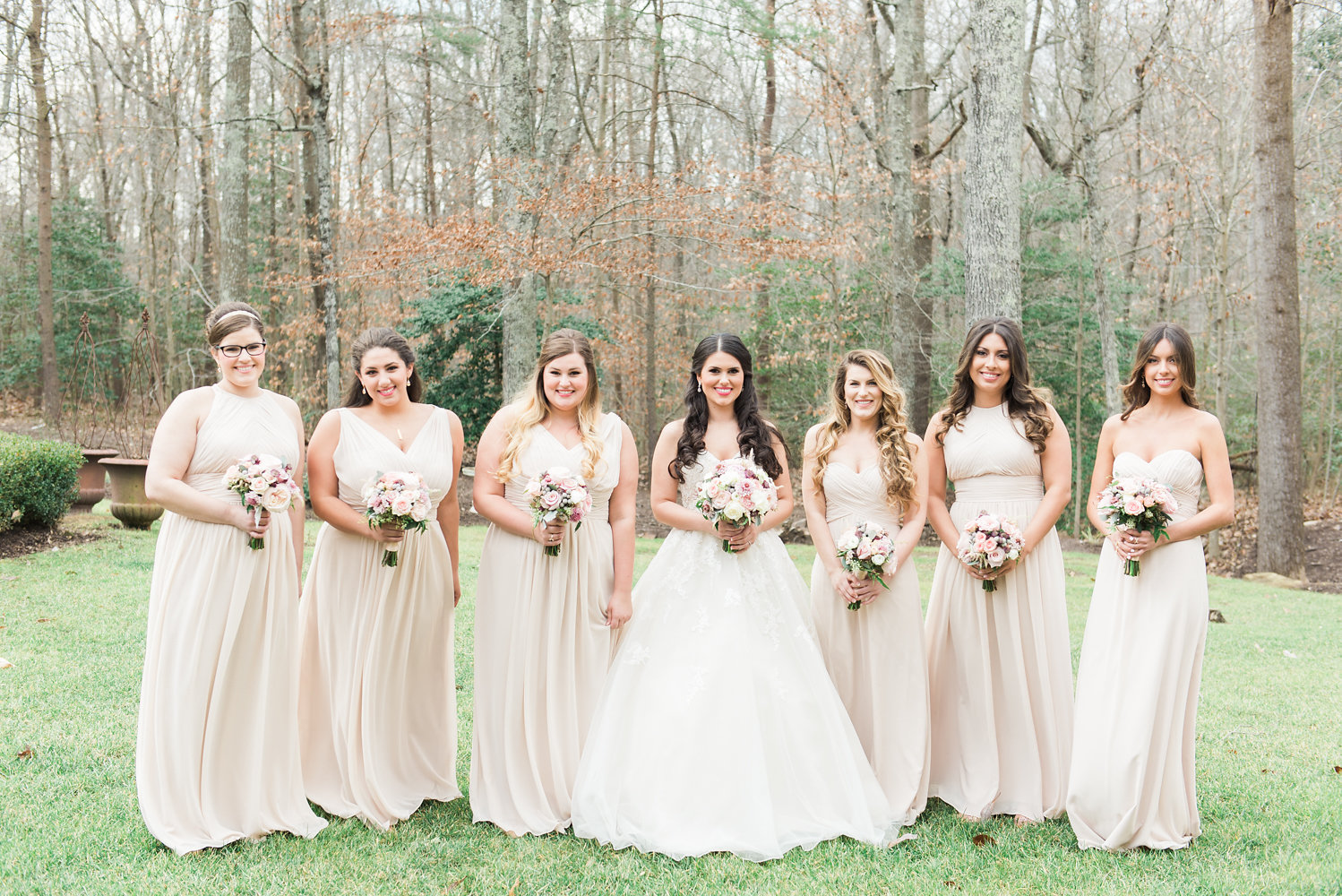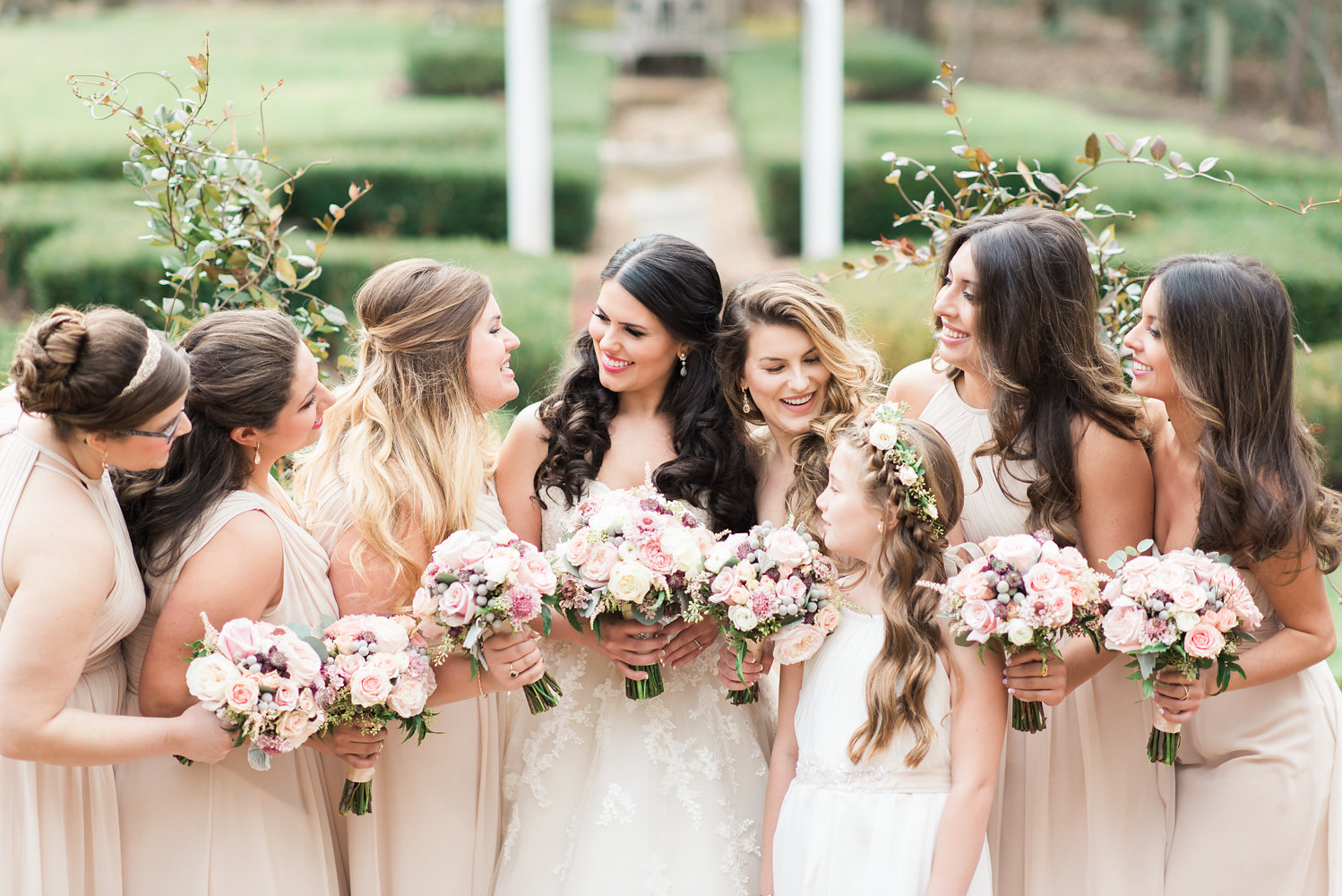 Exactly two years later (to the day) Ian planned a masterful proposal. He told Gabby he was taking her out to a "really fancy" restaurant for their two year anniversary. But when they got in the car to go to dinner, the car stopped just down the block. Gabby comes from a huge Italian family, and they all live on the same street in Davidsonville, Maryland. Because the family often gets together for large parties, they constructed a special events space—it was to this event space Ian led Gabby that night.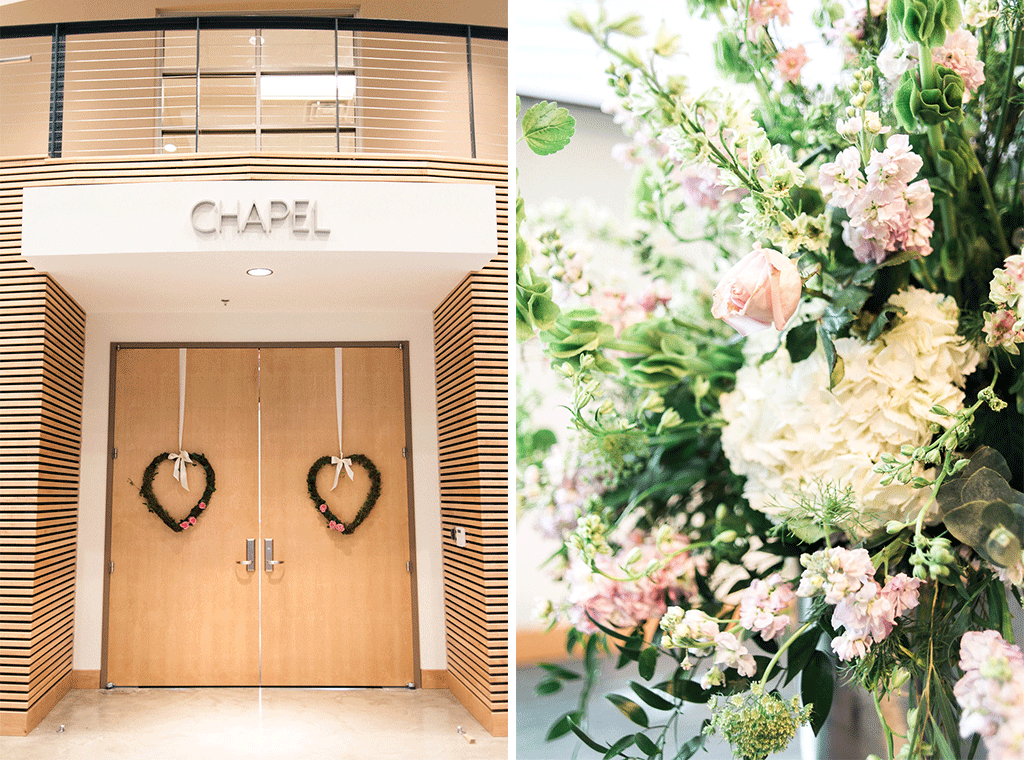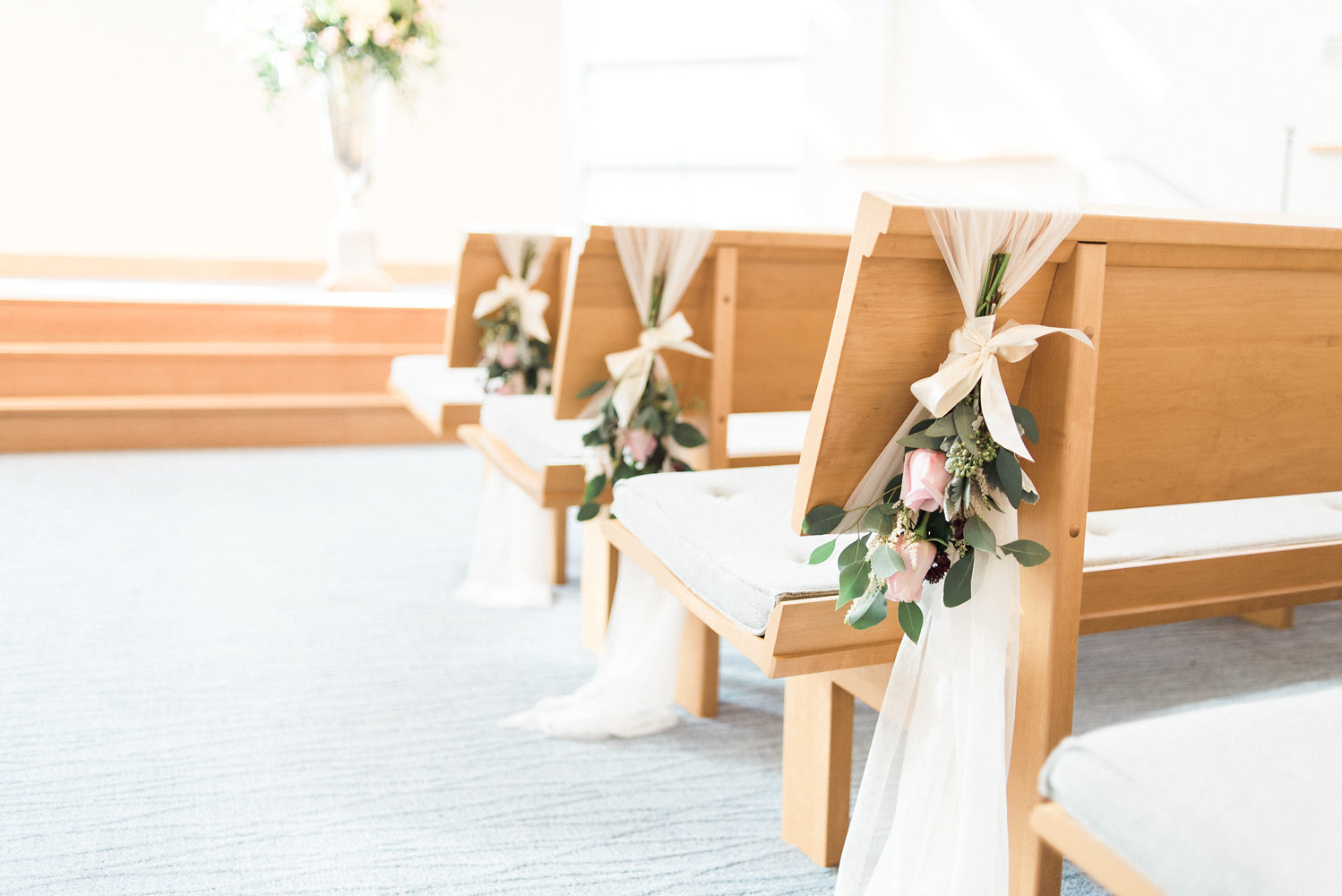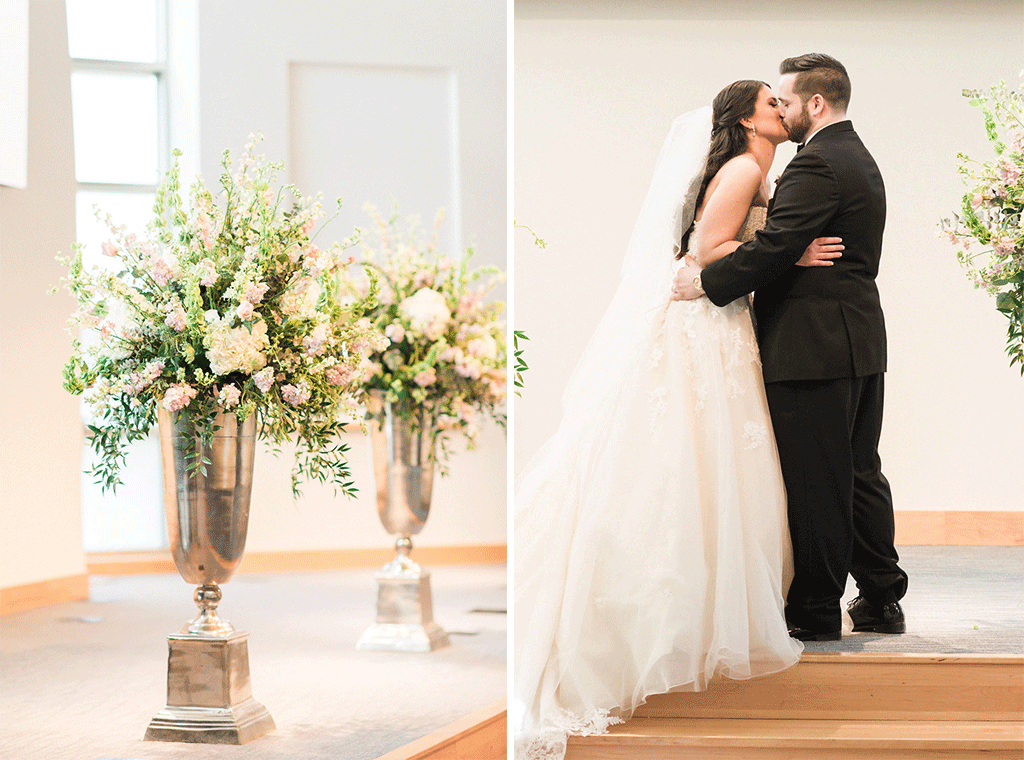 When they entered the room, it was beautifully decorated. Ian had lit candles and there was a romantic soundtrack playing. A table was set for two, strewn with rose petals. Once they were seated, Gabby learned that Ian had hired a personal chef for the evening.
"At this point my heart was beating so fast. I was sweating, just thinking 'Oh my God, what is about to happen?'" They made it through a sumptuous four-course dinner and then, at the very end, Ian brought out a box. Gabby opened it up to find a stunning ruby necklace.
"I loved it, but then I also thought 'I guess I'm not getting engaged tonight then.'"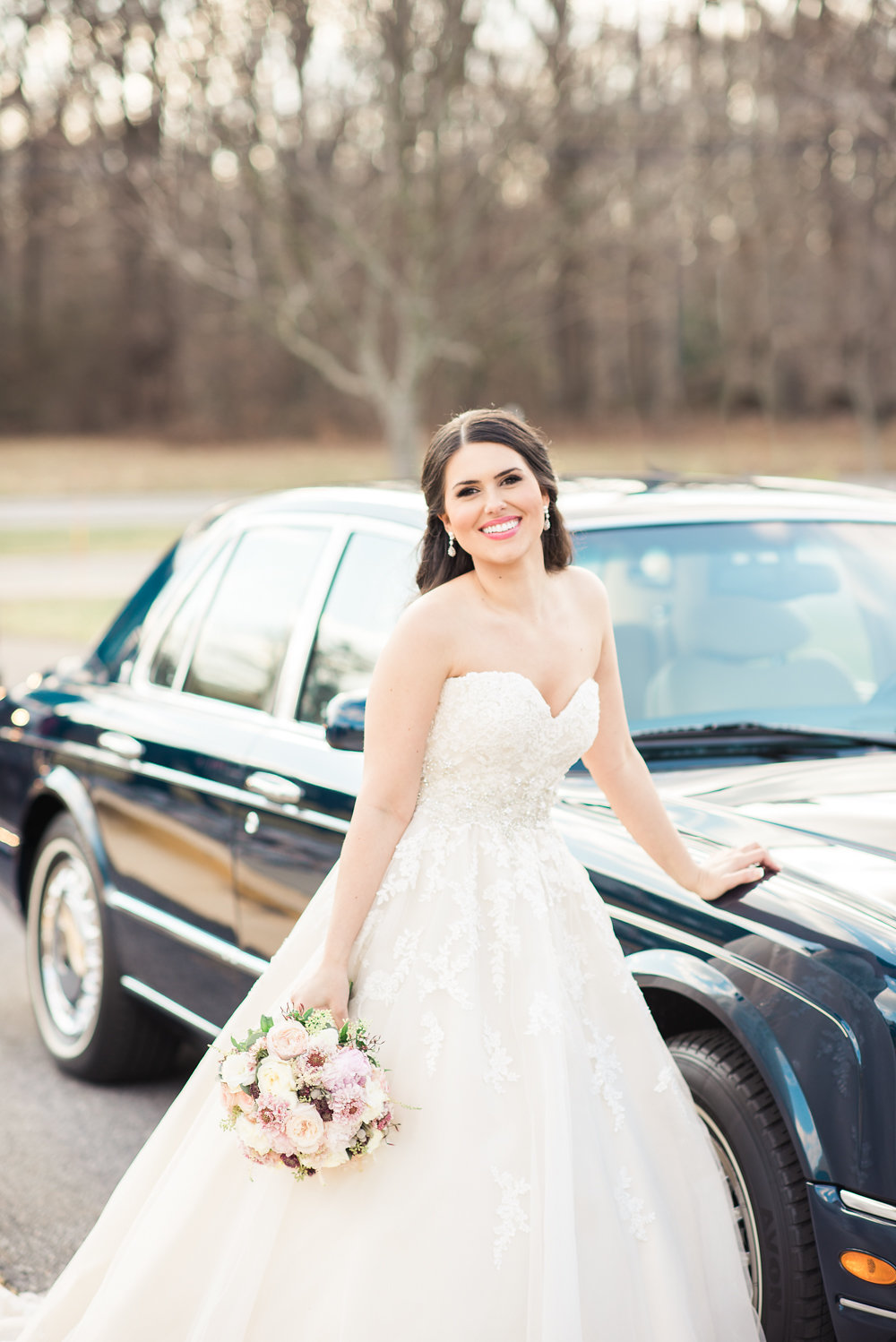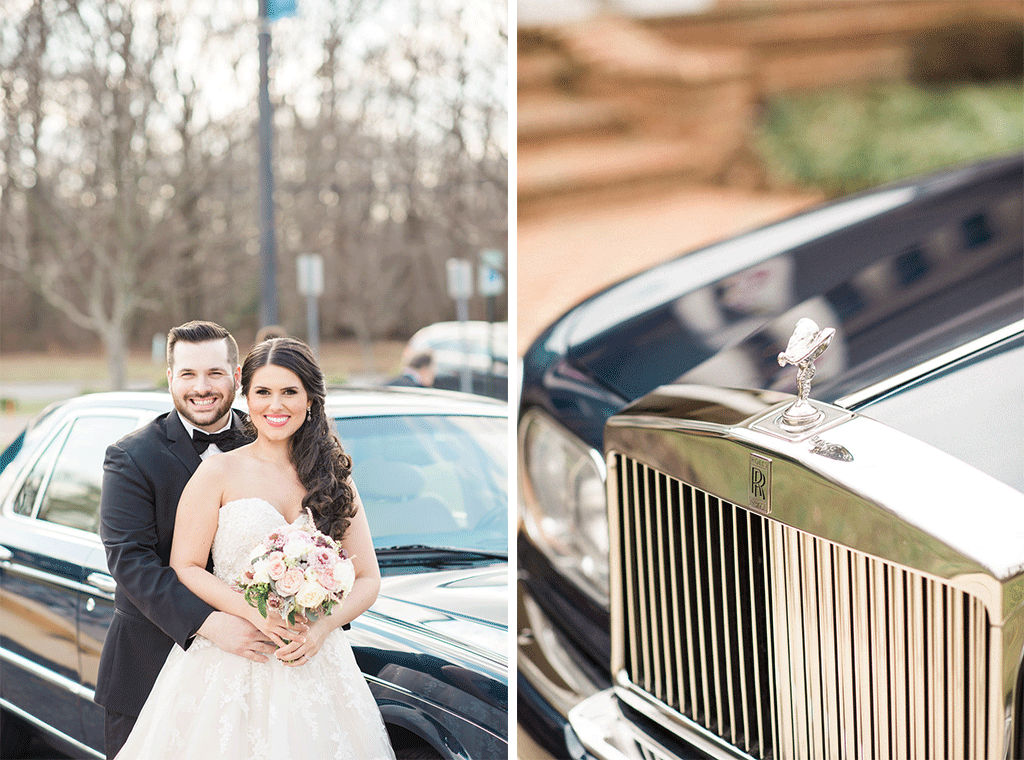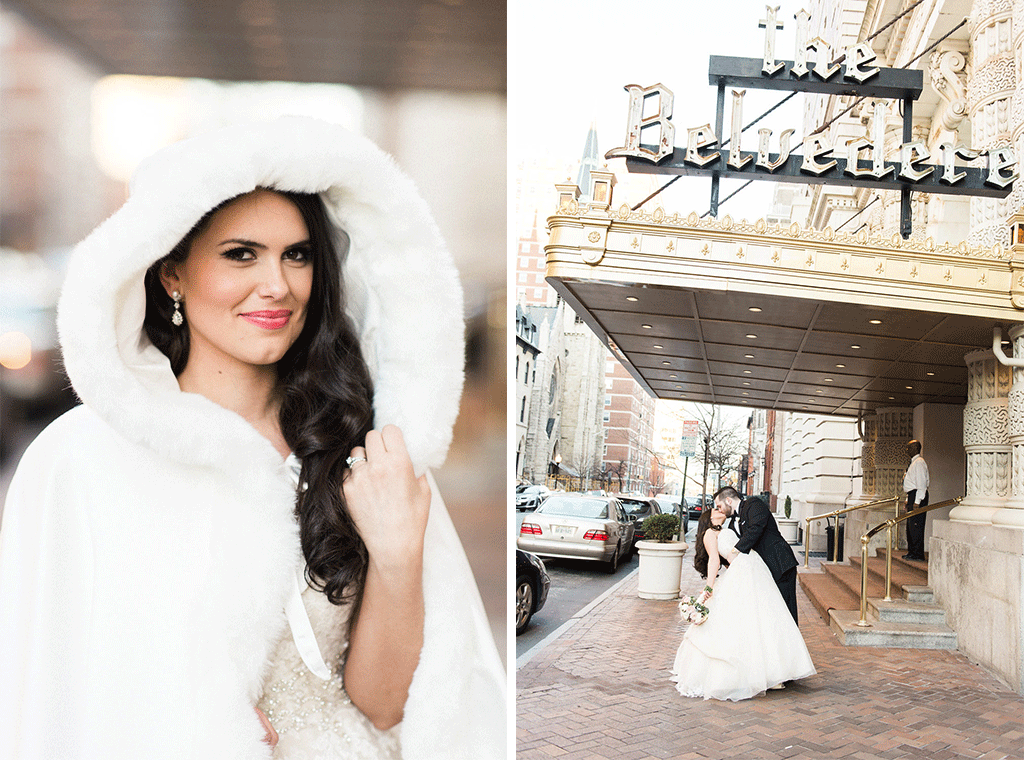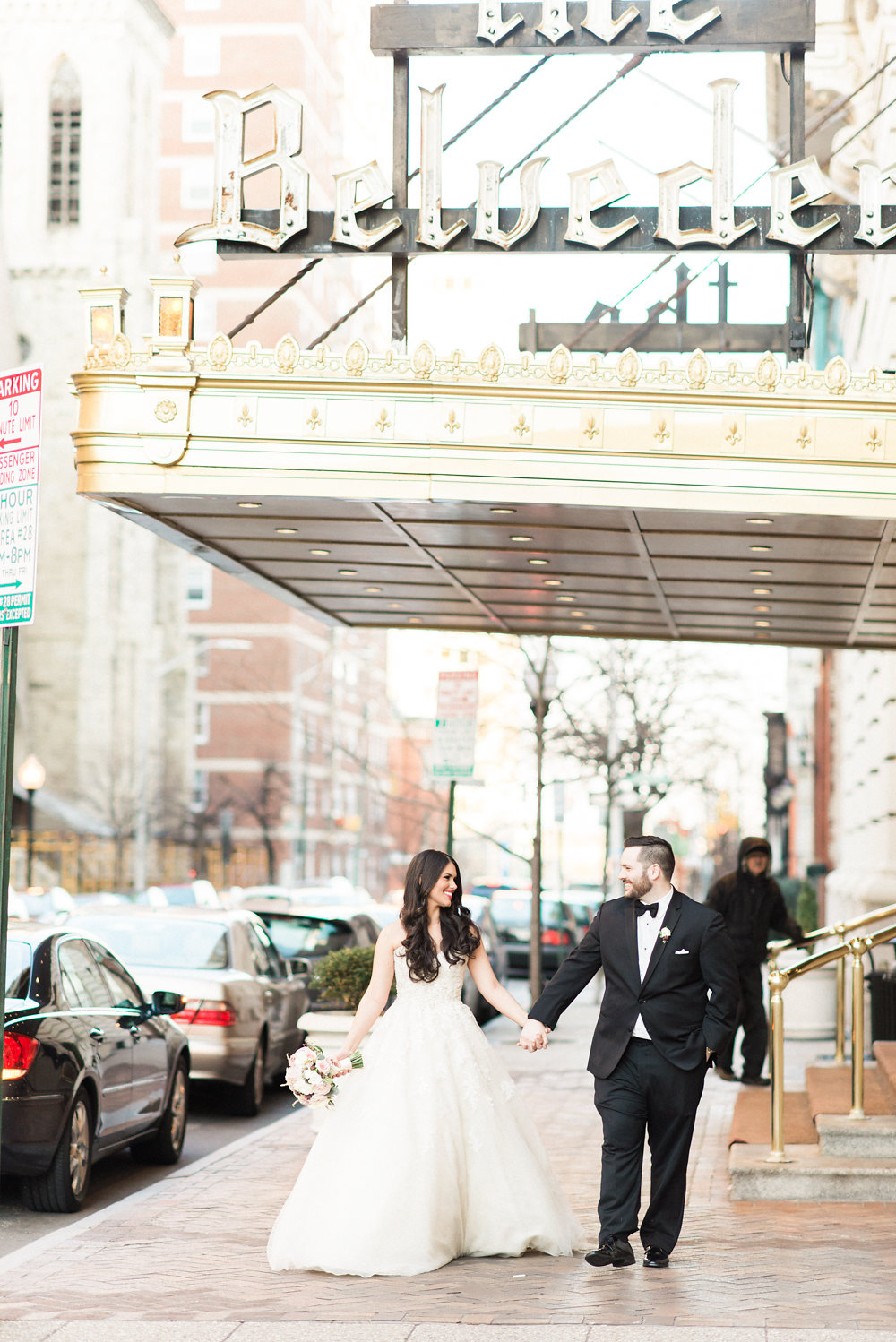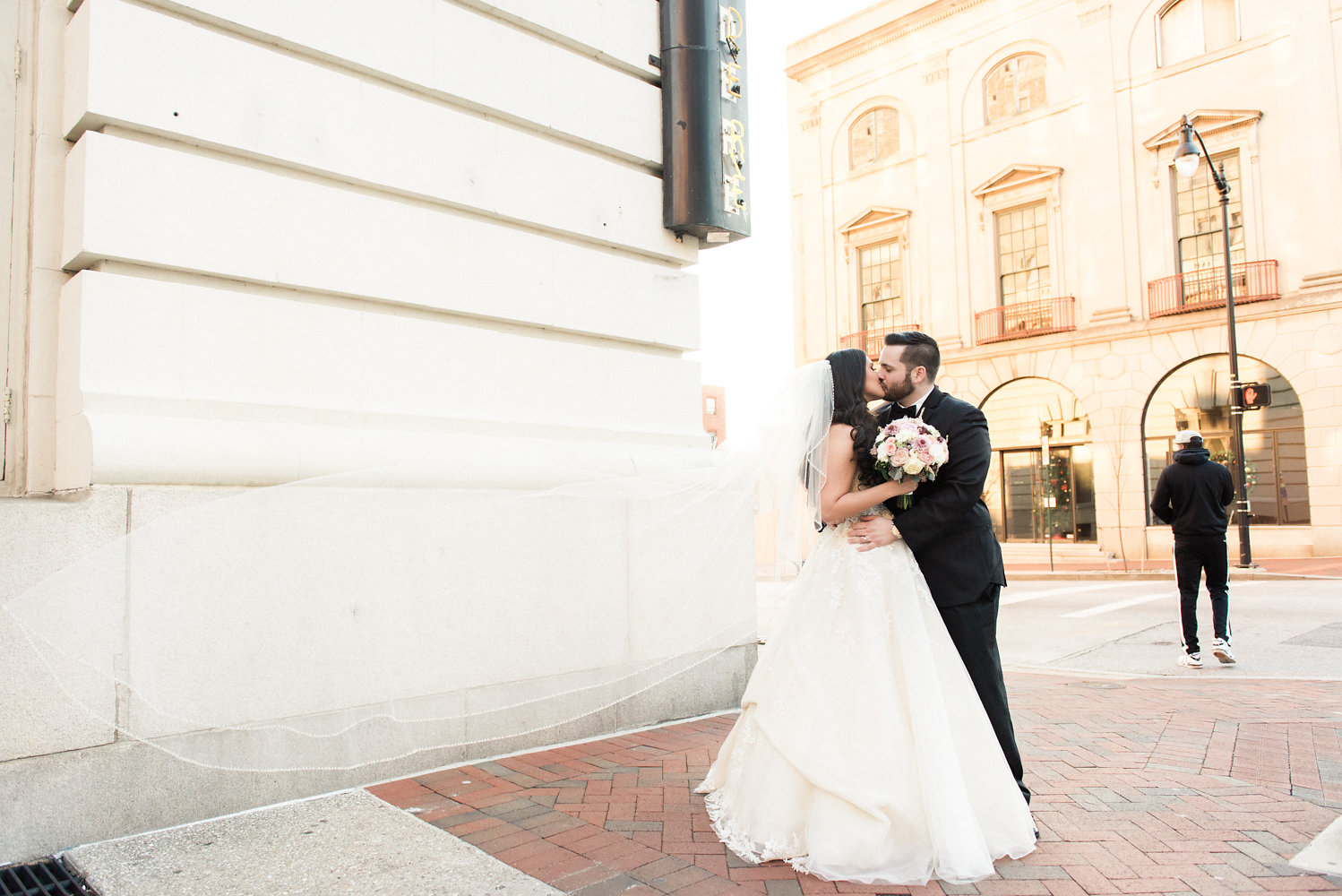 Gabby tried on the necklace and then they strolled out of the party room for the night, Gabby resigned to the fact she'd have to wait a little longer for a proposal. As they exited, Ian stopped in the doorway and got down on one knee, a ring in his hand. A booming noise sounded out in the night, followed by another, and another. Gabby looked up to see the evening sky bursting with fireworks. The noise was so loud she could barely hear Ian, but she knew enough to give her answer: a resounding "YES!" Across the street, her family emerged from their houses cheering.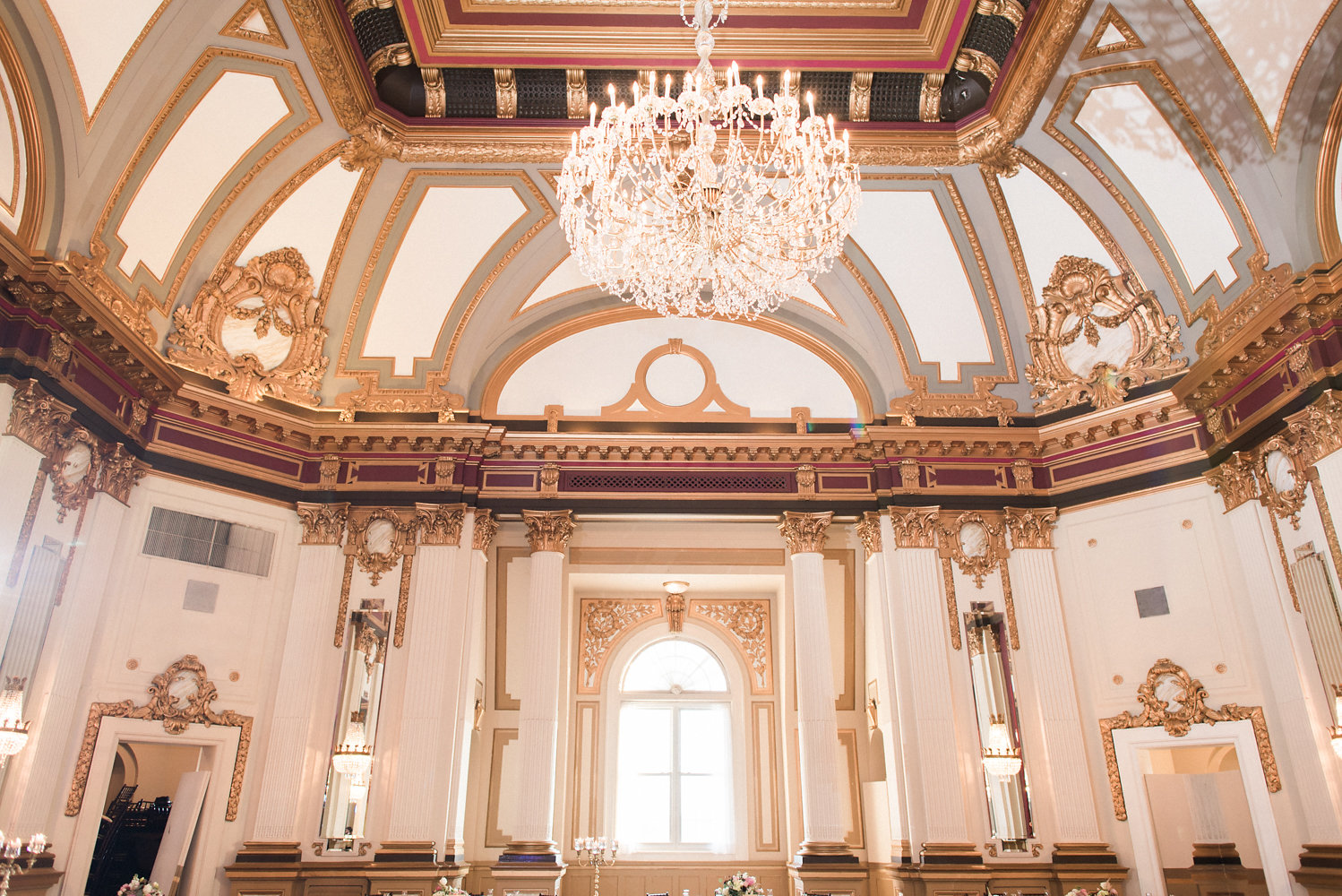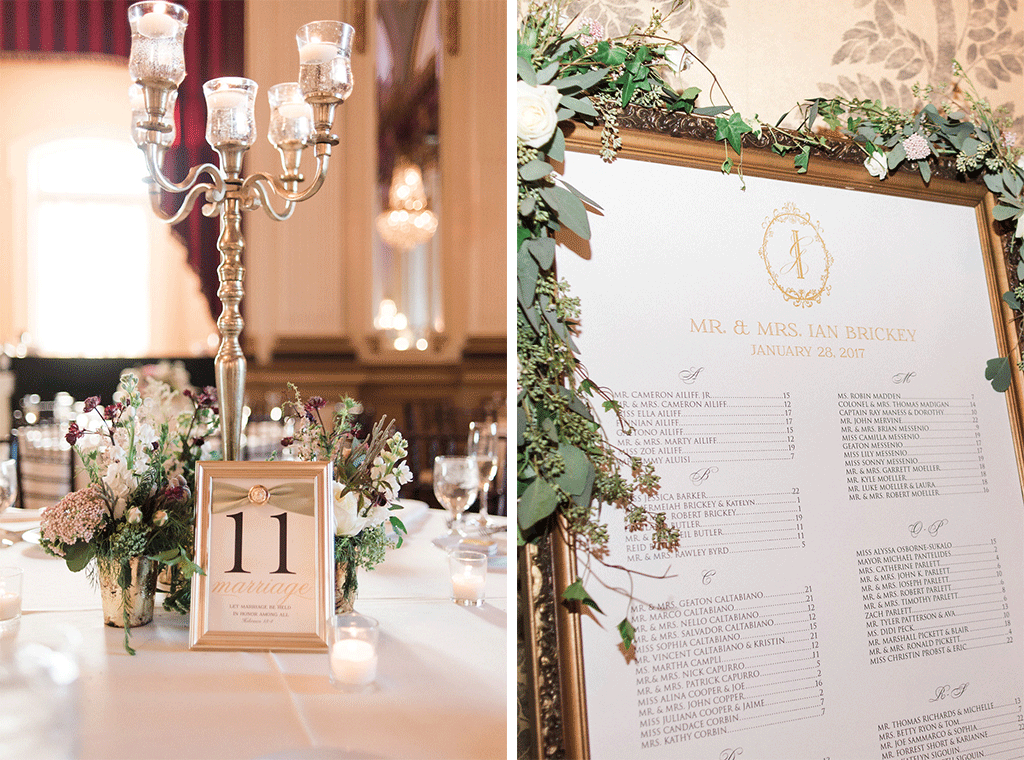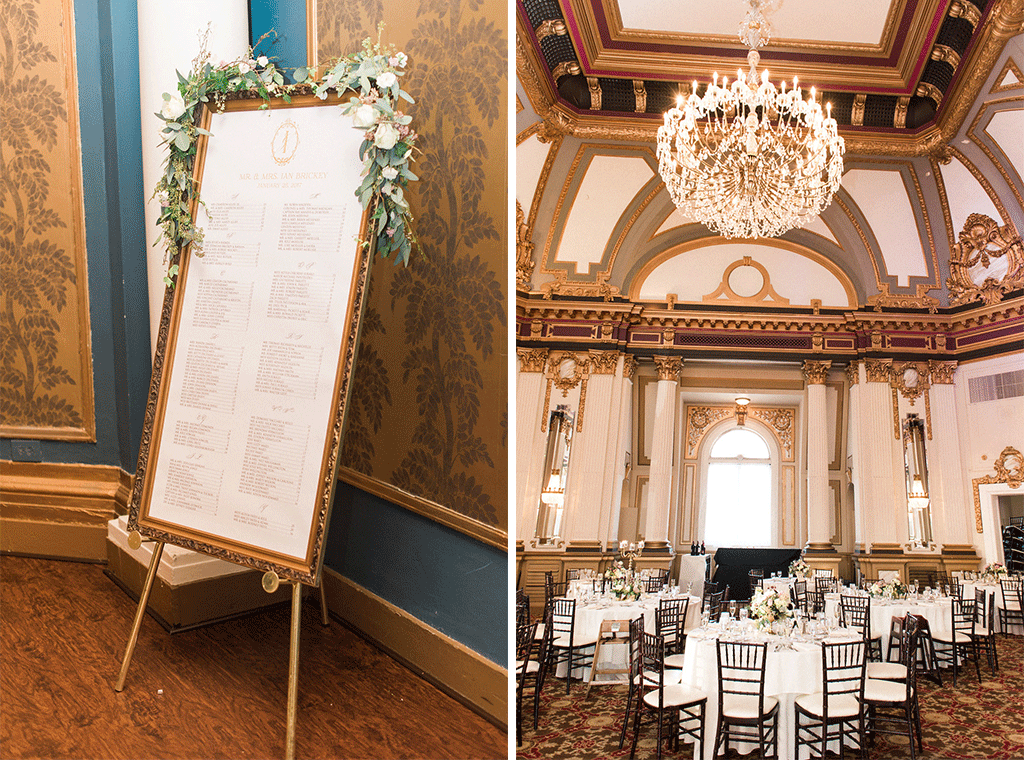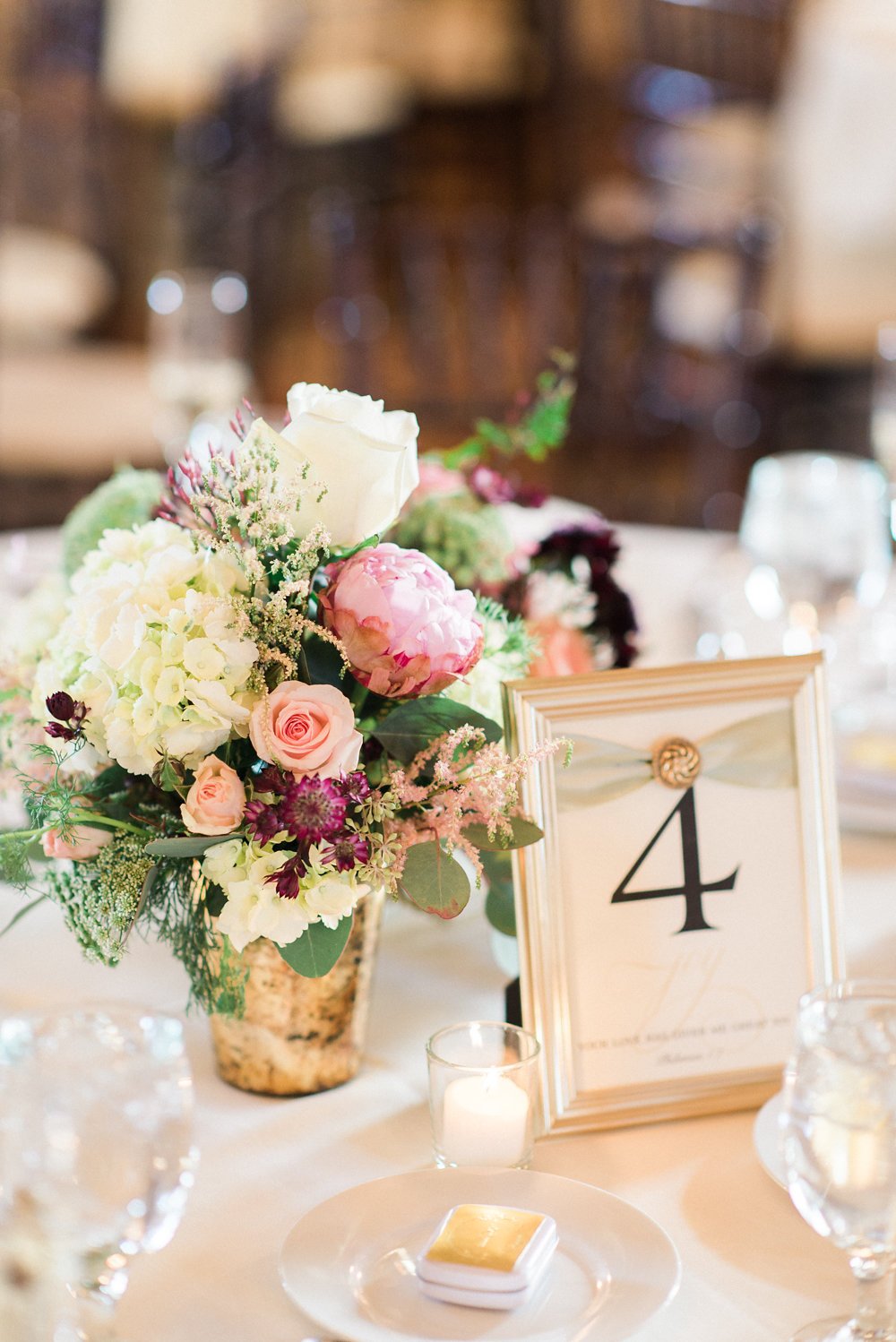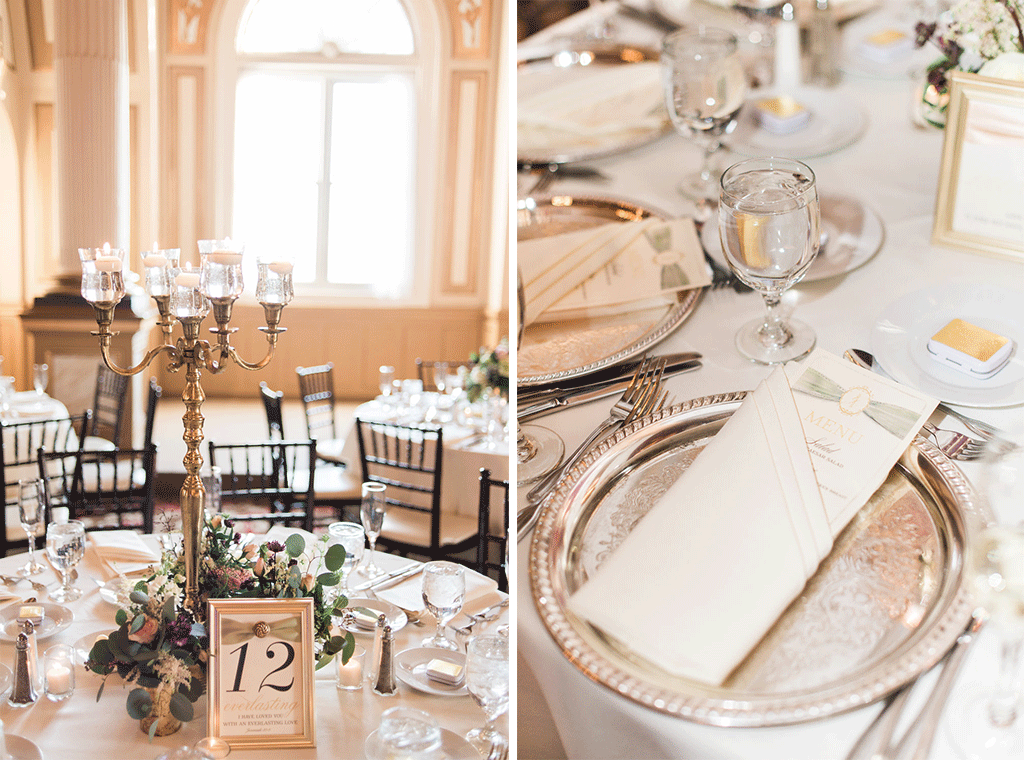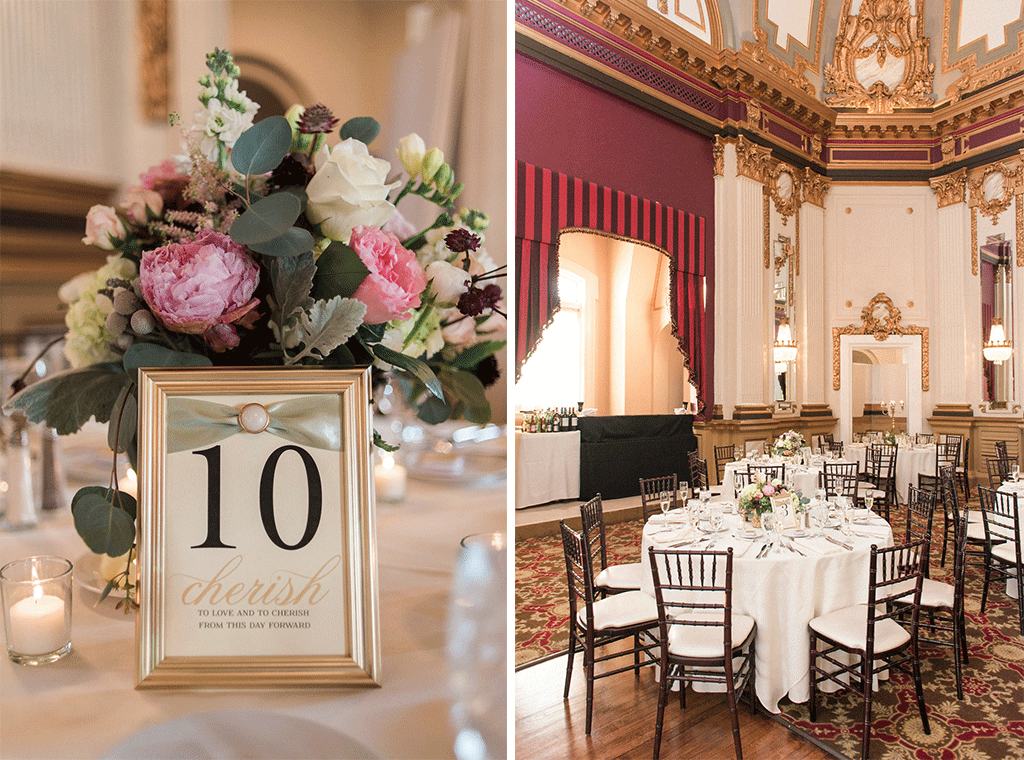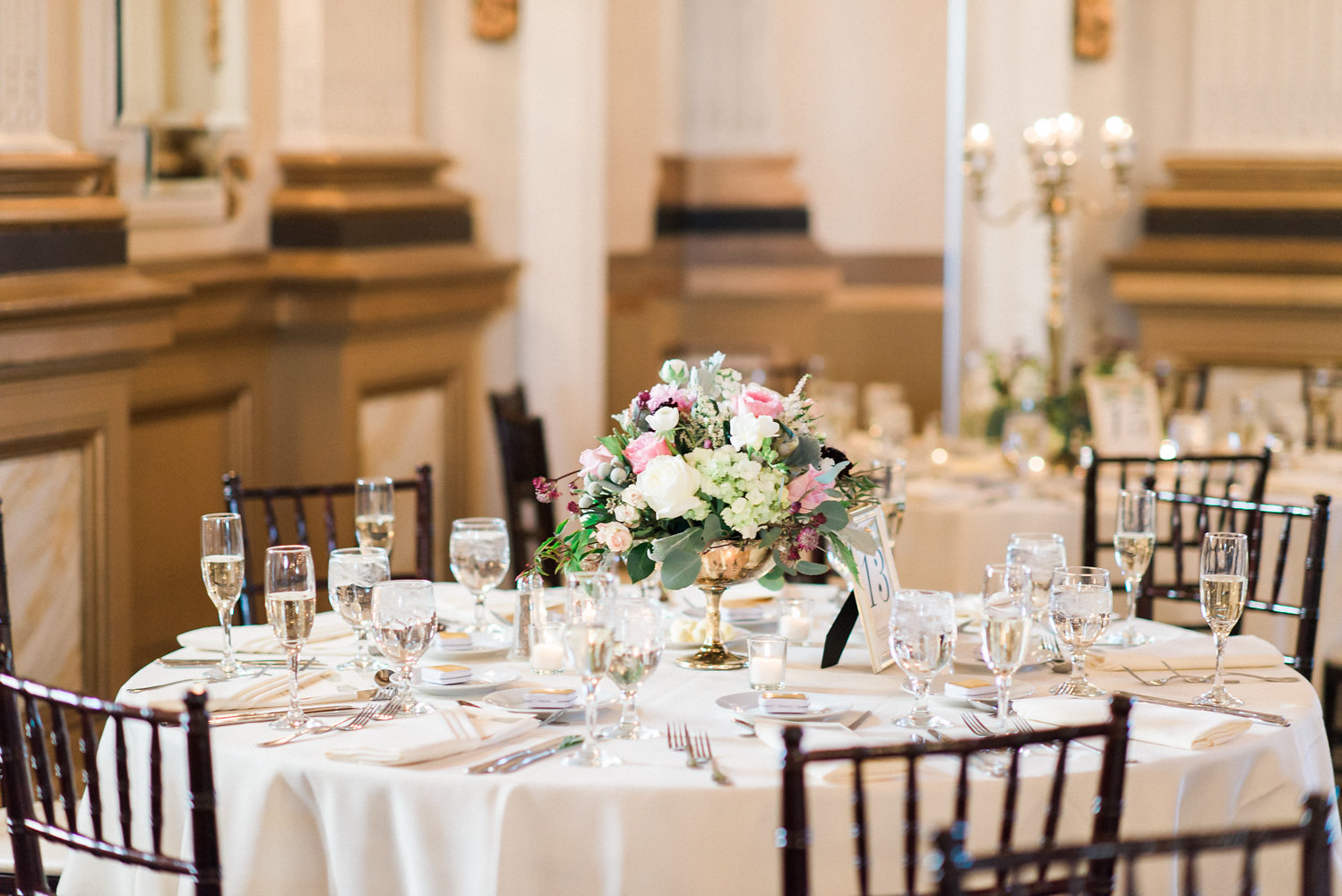 For an engagement so beautifully planned, Ian and Gabby had to follow it up with a dynamite wedding. They married at a local church and then Ian planned to have a vintage Rolls Royce drive them from the church to their reception at the Belvedere in Baltimore. Since their wedding was in January, Gabby bundled up in an exquisite fur-trimmed cloak, looking like a Disney princess as the couple made their grand entrance.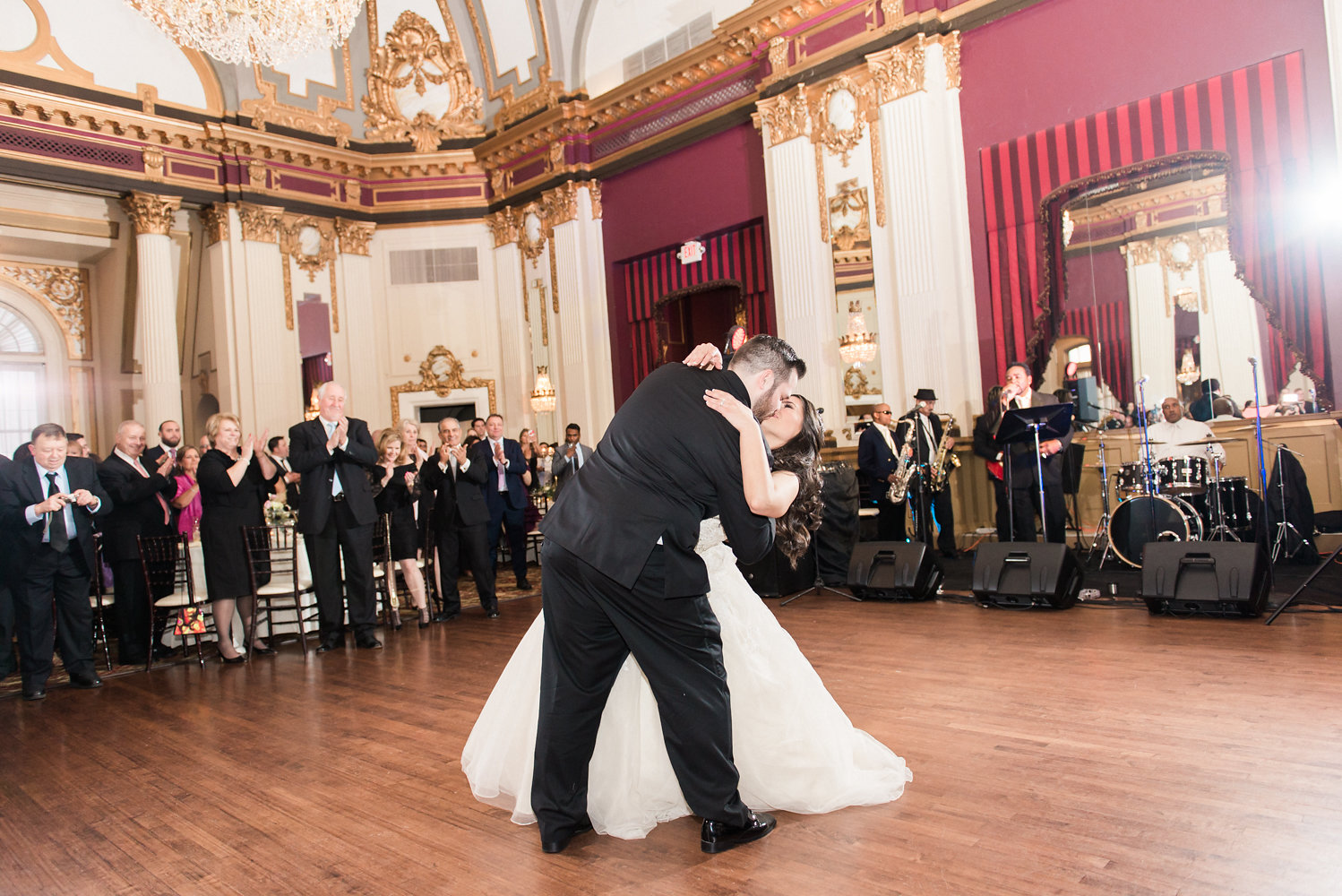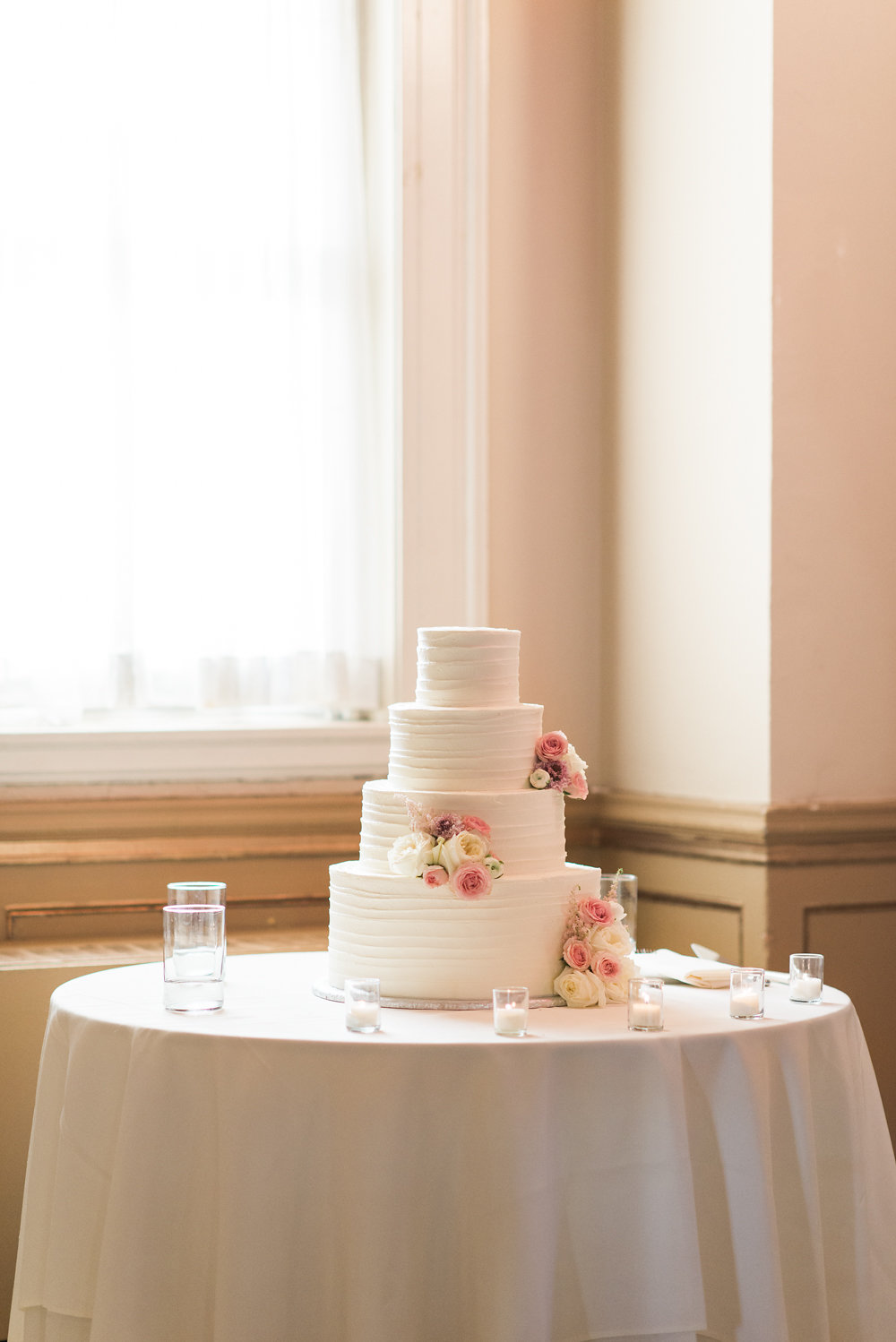 The couple shared their first dance to "What A Wonderful World," before cutting into a four-tiered cake of almond, strawberry, and lemon, garnished with miniature bouquets of pink and plum-hued flowers. After their wedding the couple honeymooned to—where else?— Walt Disney World Resort in Florida.
VENDORS 
Photographer: Joy Michelle Photography | Ceremony Venue: Bay Area Community Church | Reception Venue: The Belvedere | Catering: The Belvedere | Florist: Little House of Flowers | Bride's Gown: Essense of Australia, from Bridals by Elena | Makeup Artist: Maria DeCesaris of Aime Decker Beauty | Hair Dresser: Michelle Ballard-Ramberg | Groom's Tux: Black by Vera Wang, from Men's Wearhouse | Cake: SugarBakers Cakes | Videographer: Molly Scott Photo and Video | Music/Entertainment: Jump Street Band | Harpist: Rebecca Austine Smith