The night Tracy Phillips met Paul Smith, she plucked up the courage to kiss him first. In the years following that first kiss, the couple commuted across states to see each other until they could find a place of their own in the DC area. Their journey eventually led them down the aisle, and they married in a beautiful gold-and-silver ceremony, captured by photographer Elizabeth Fogarty.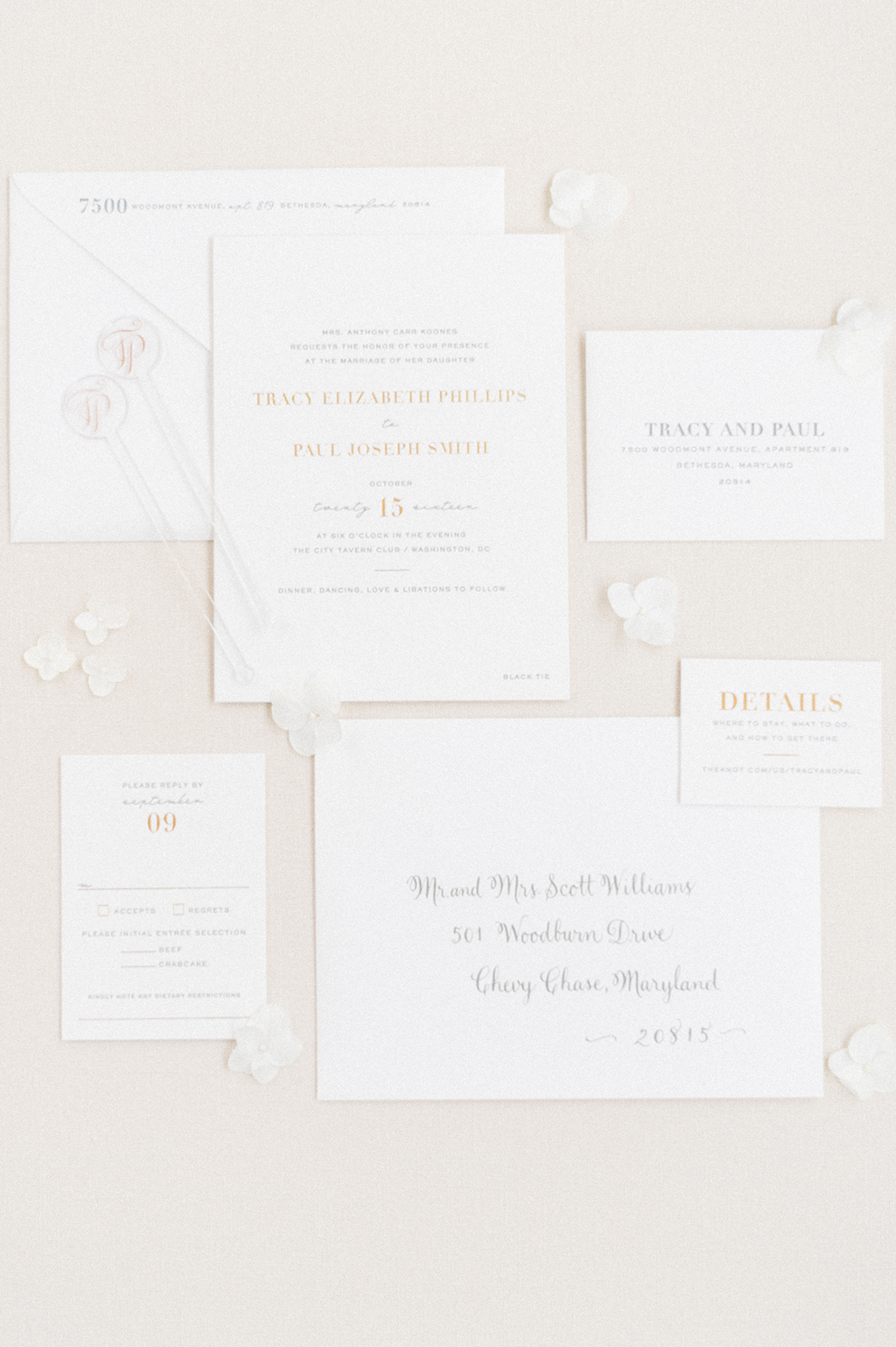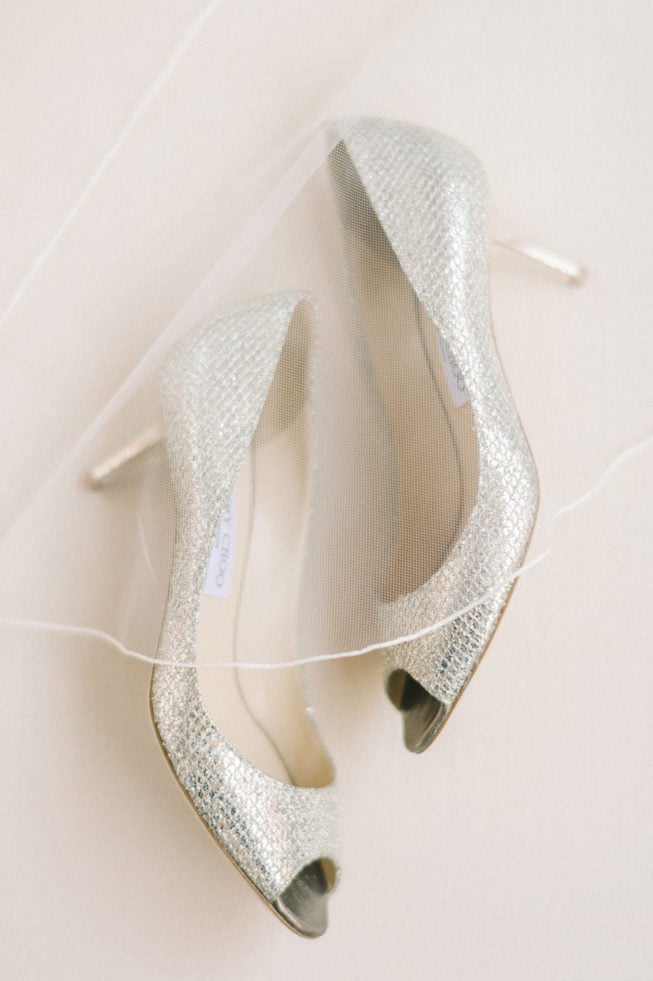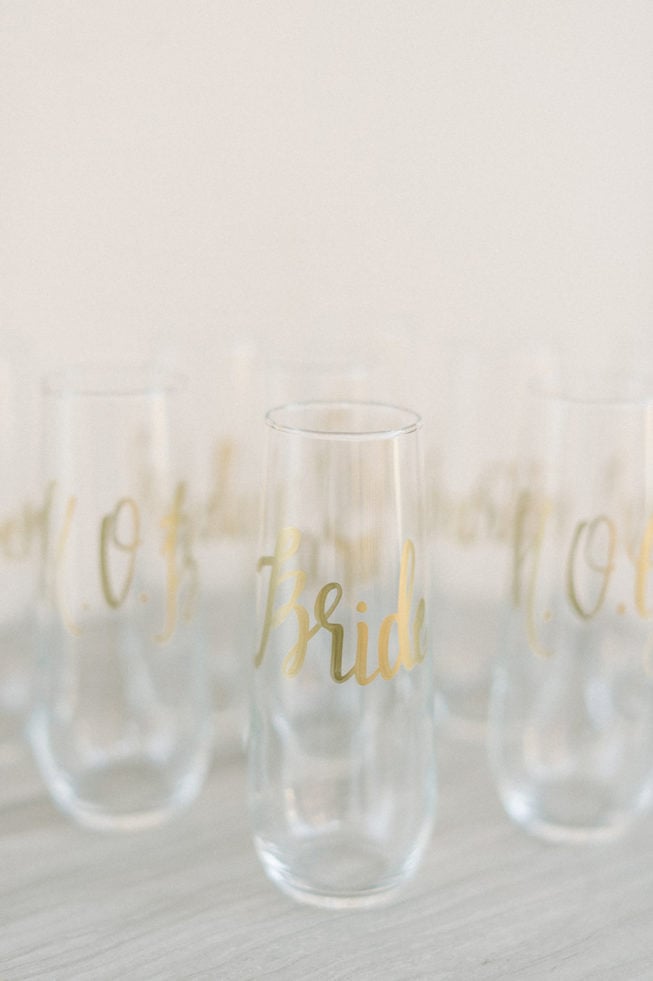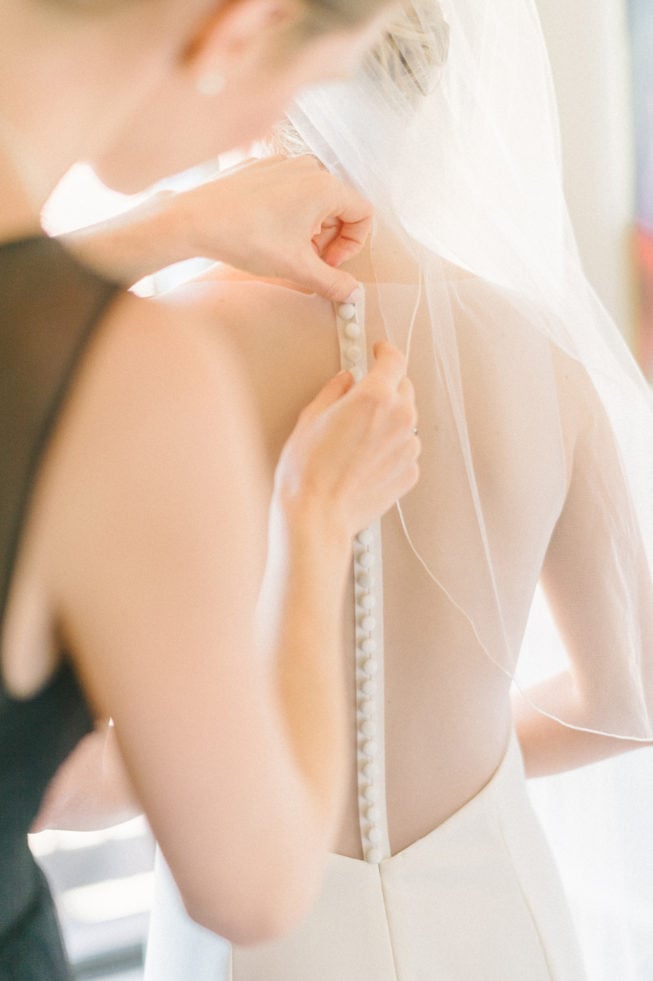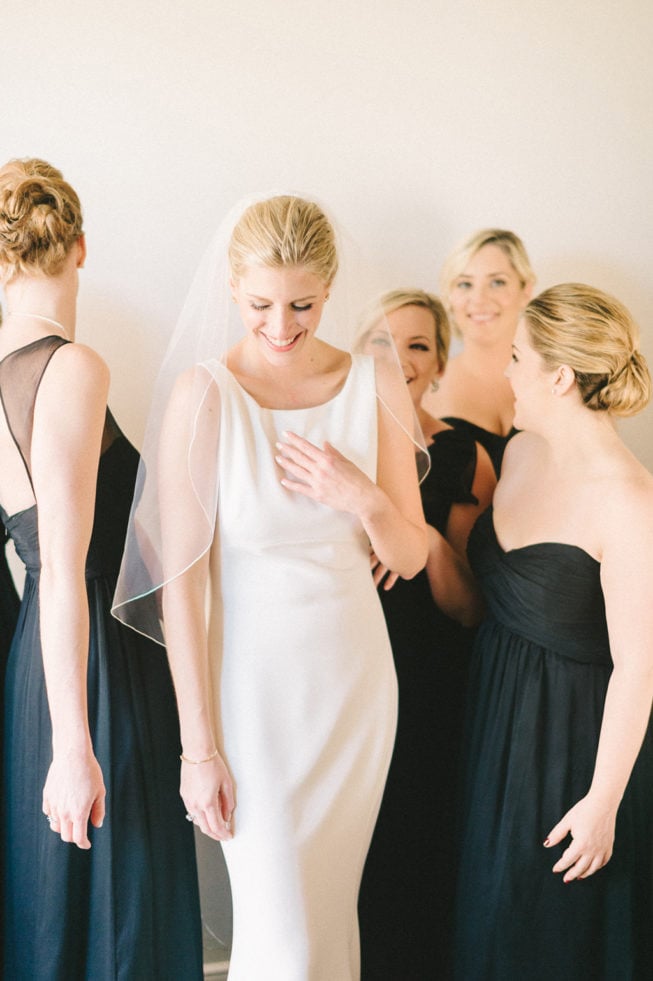 Tracy wasn't looking for love when she found it in a beach town bar. She had just finished her last year of law school and Delaware's Dewey Beach seemed like the ideal place for a relaxing weekend with her friend Jenn. When the girls bumped into a mutual friend at a local pub, he was with his brother, Paul.
For Tracy, the attraction was instantaneous and a few drinks later, she confessed to her friend that she found Paul "really cute." Jenn told her to go for it.
"I walked out of the bathroom and planted one on him," Tracy says. "Playing it cool has never been my thing."
As for Paul? "I could tell she was special and I couldn't wait to see where things would go," he says.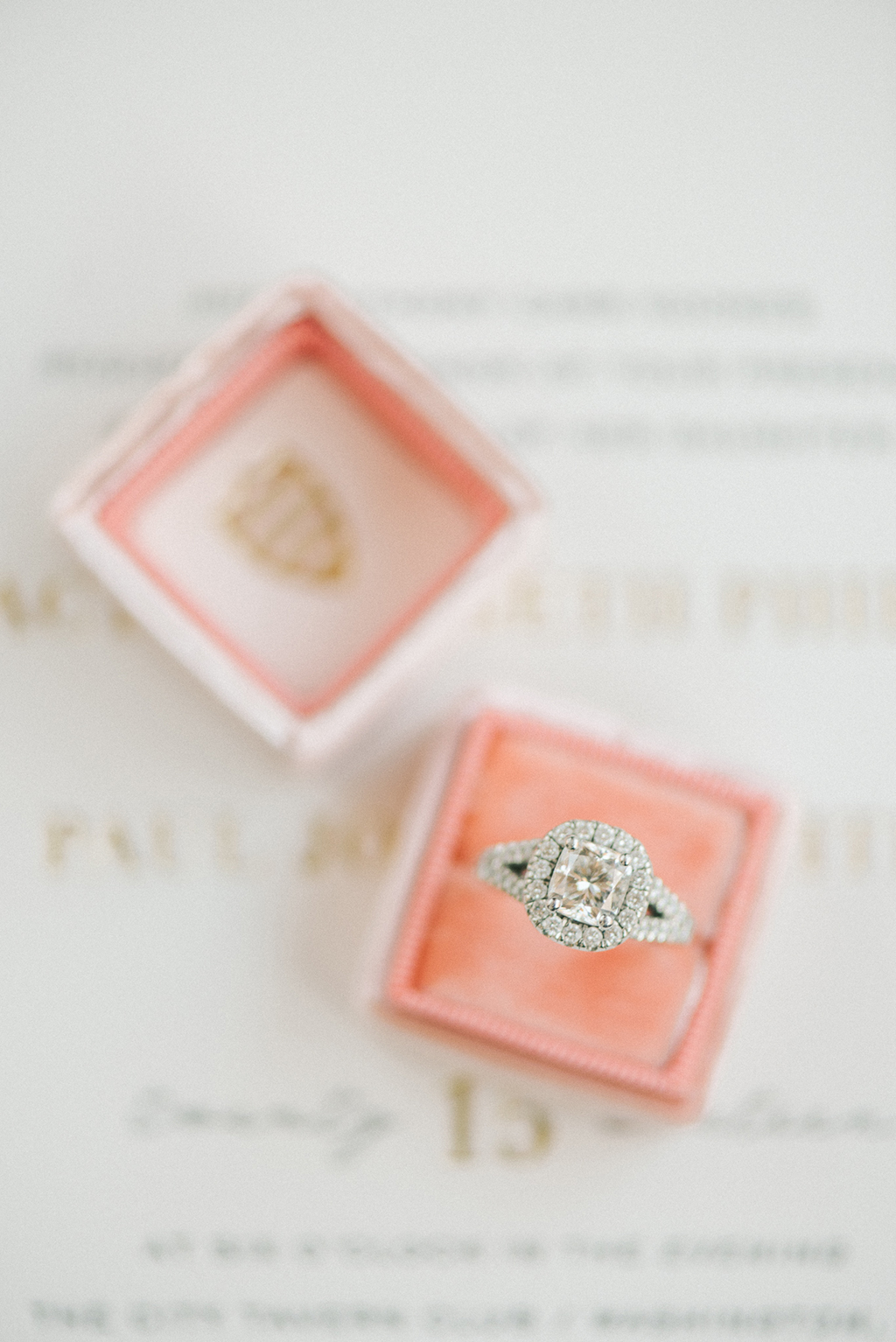 Though they met up again at the beach, they had their first proper date a few weeks later, back in the DC area. It was a hectic time for them both: Tracy was living in DC and studying for the Bar; Paul lived in Baltimore but was temporarily staying in Richmond for work.
"We met up on weekends at the beach and I pretended to study, all the while falling in love with this boy from Baltimore," Tracy recalls. "It was obvious to me from the very beginning that Paul was the one for me."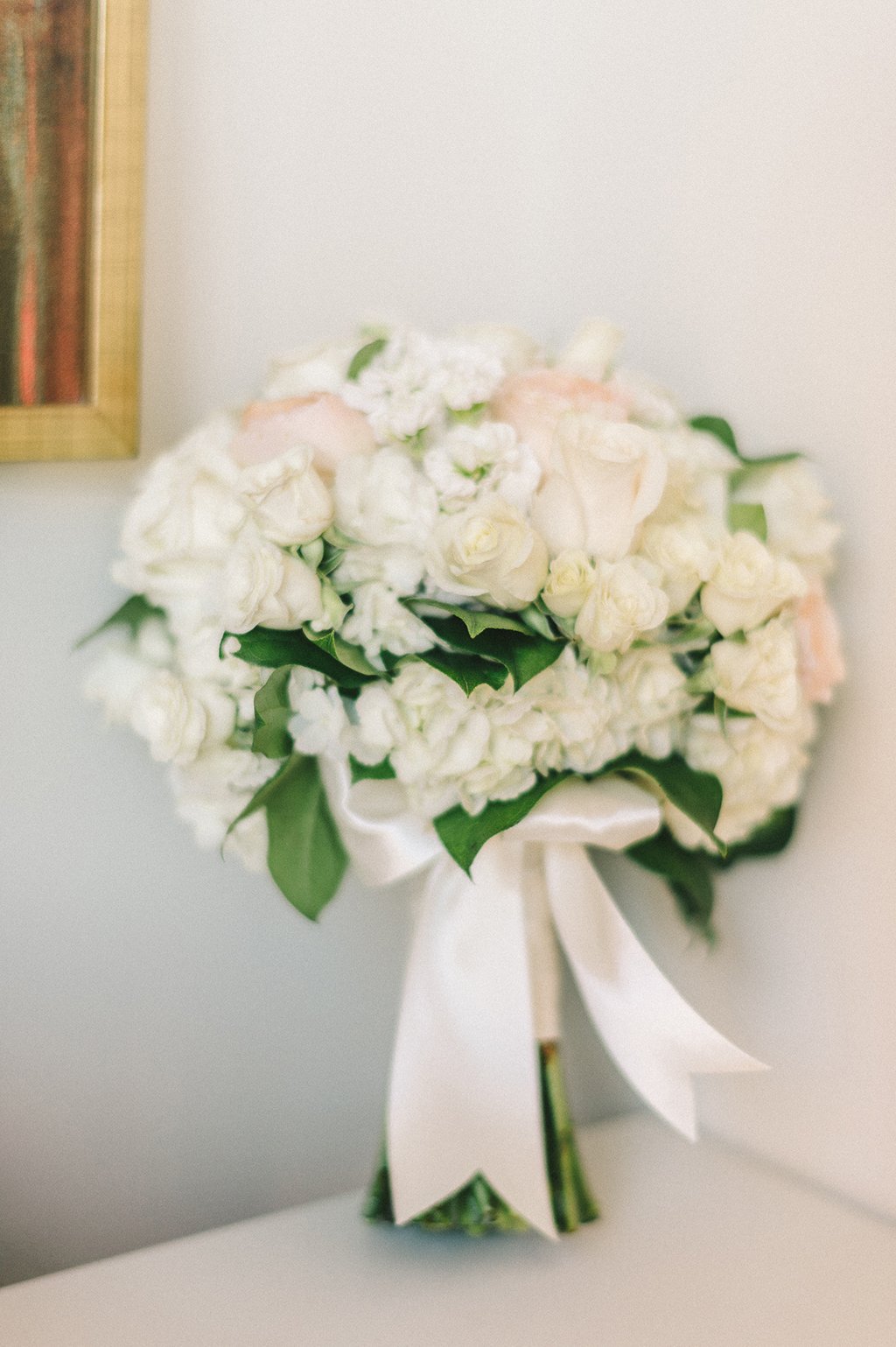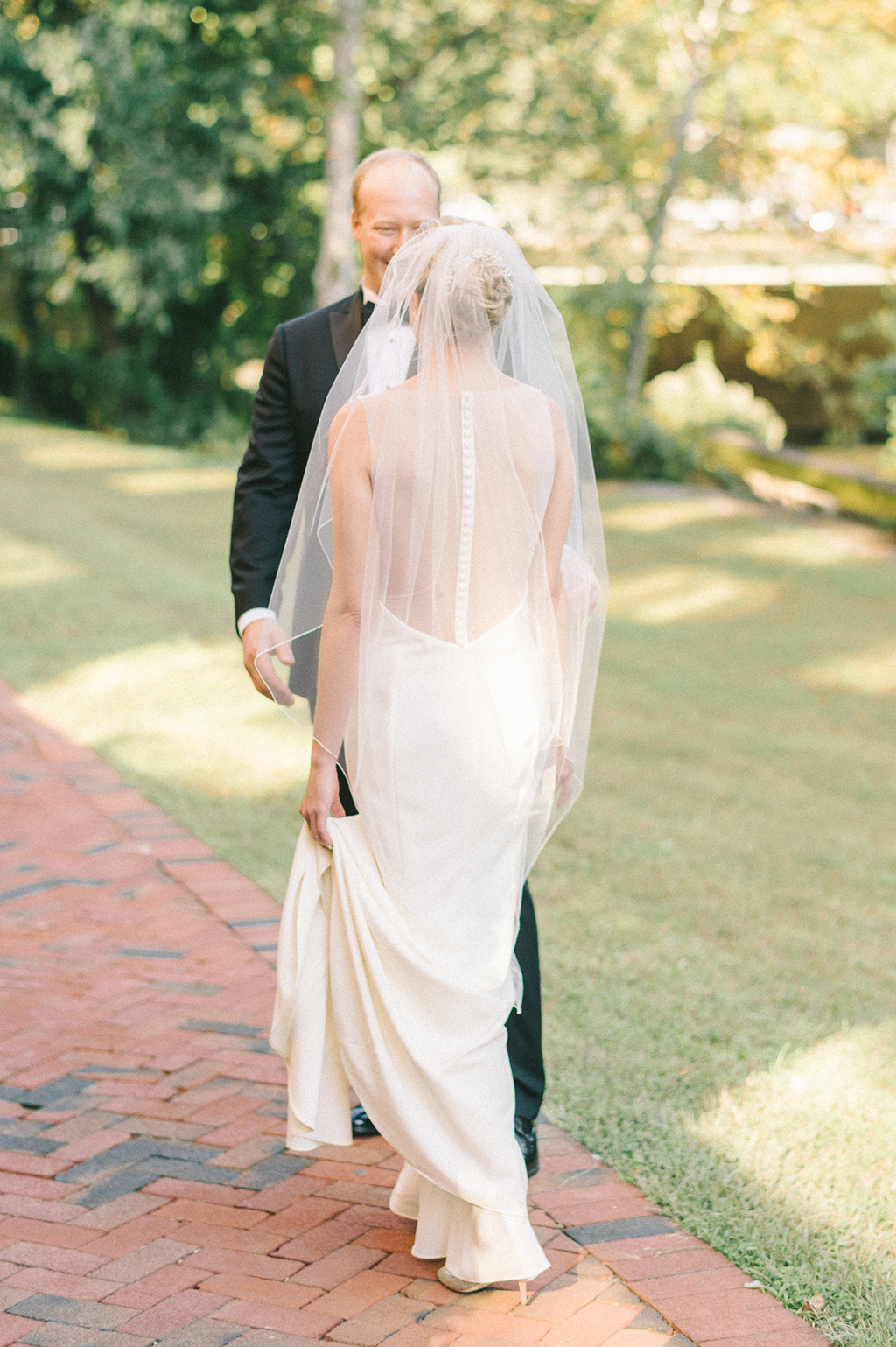 Despite all the summer's distractions, Tracy passed and began a judicial clerkship in DC. Paul moved back to Baltimore, and the next year and a half involved many trips up and down I-95. Eventually realizing they spent more nights together than apart, the couple "squeezed into the tiniest one-bedroom ever" in Bethesda.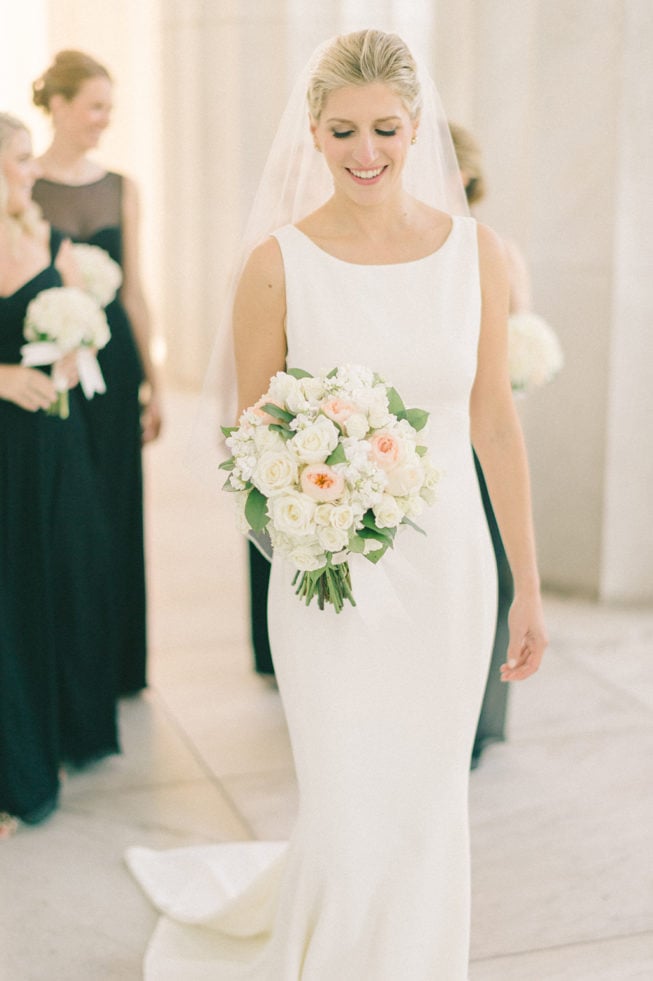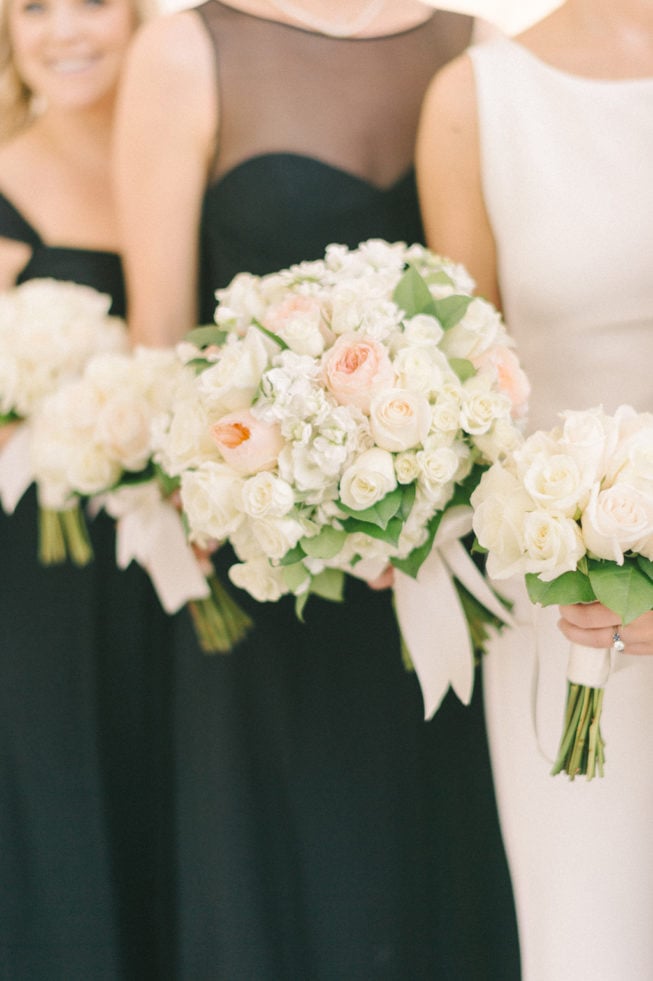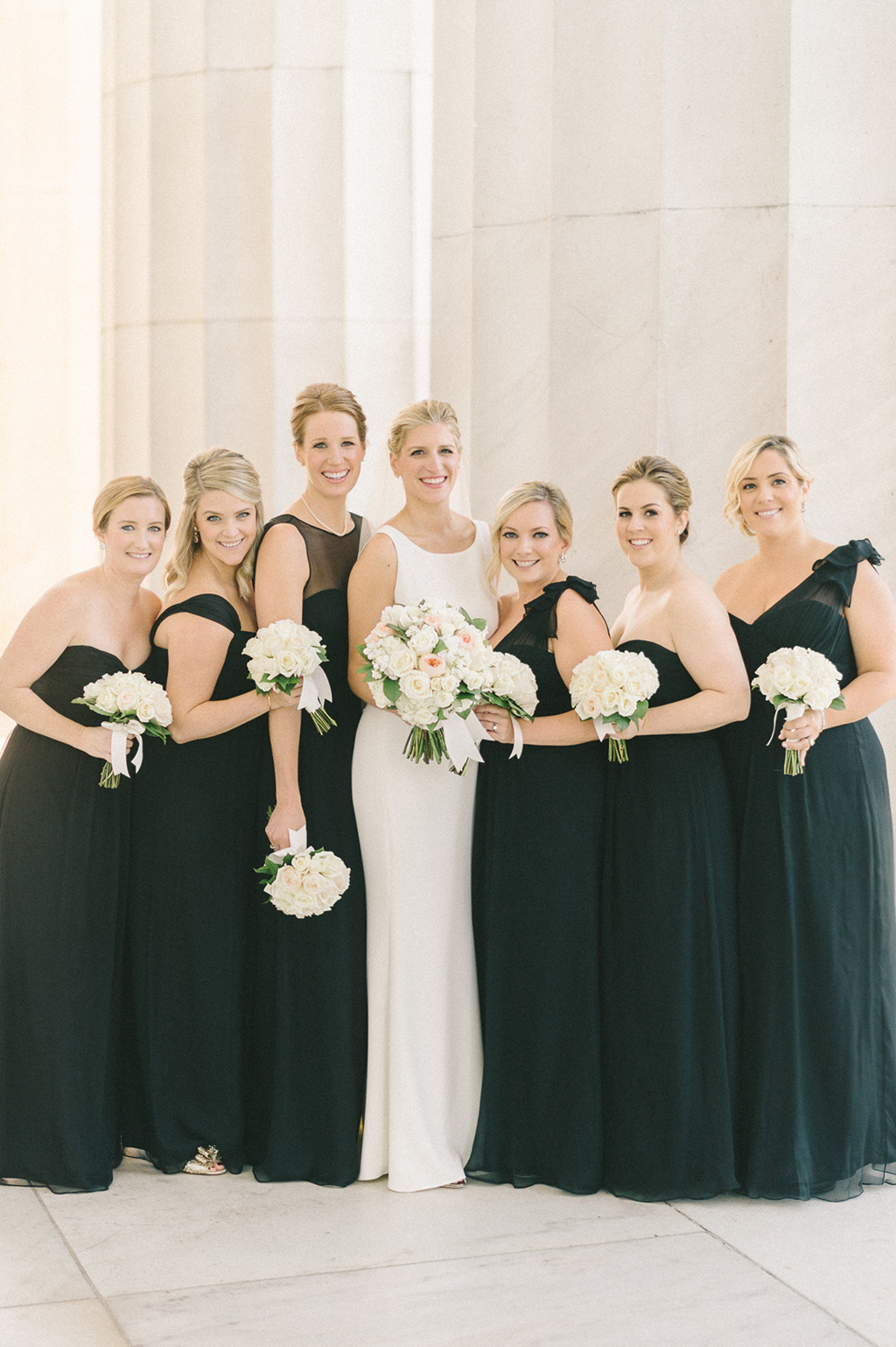 Three and a half years after their serendipitous beach bar introduction, Tracy and Paul took a trip to Greenhill Winery and Vineyards in Middleburg, Virginia. Since Paul let Tracy plan the entire weekend, she didn't suspect a thing.
Paul asked Tracy to go for a walk in the nearby field to take photographs, and after the first round of photos, Paul 'dropped' his phone, dropped to one knee, and pulled out the ring. Tracy said yes, and they celebrated with champagne.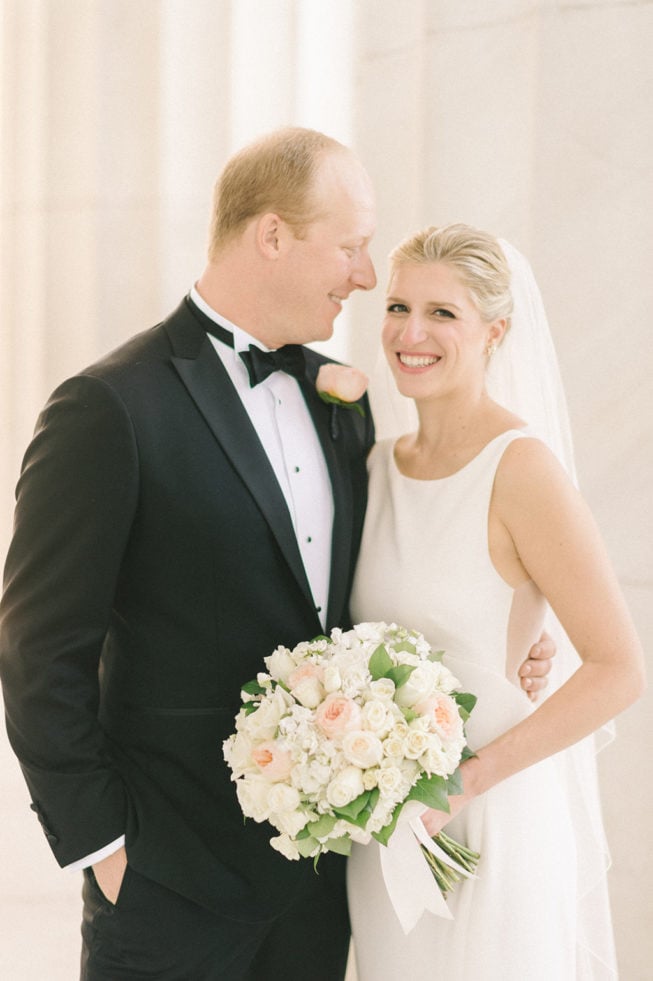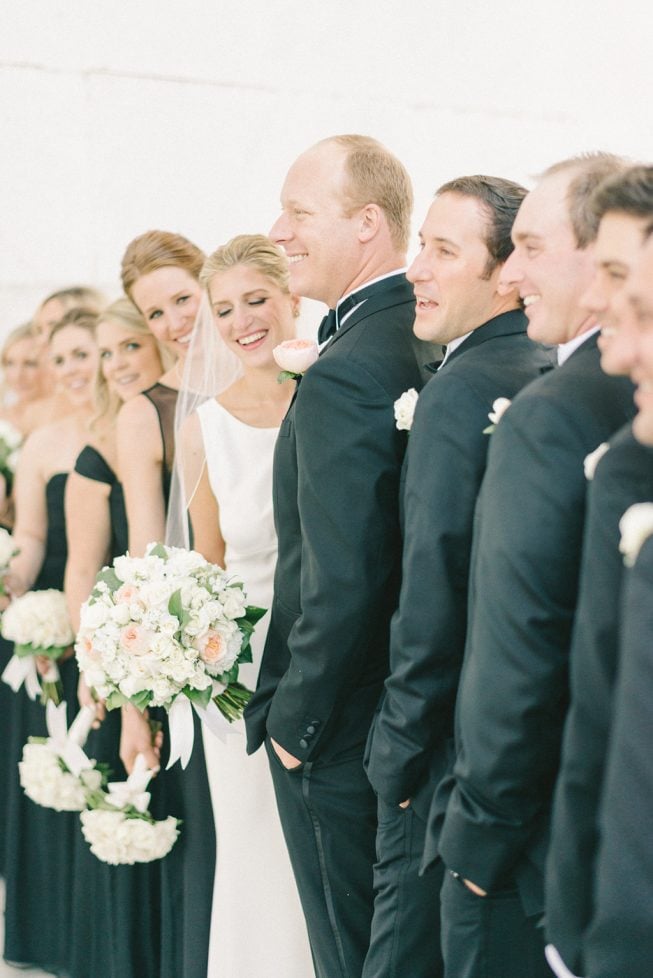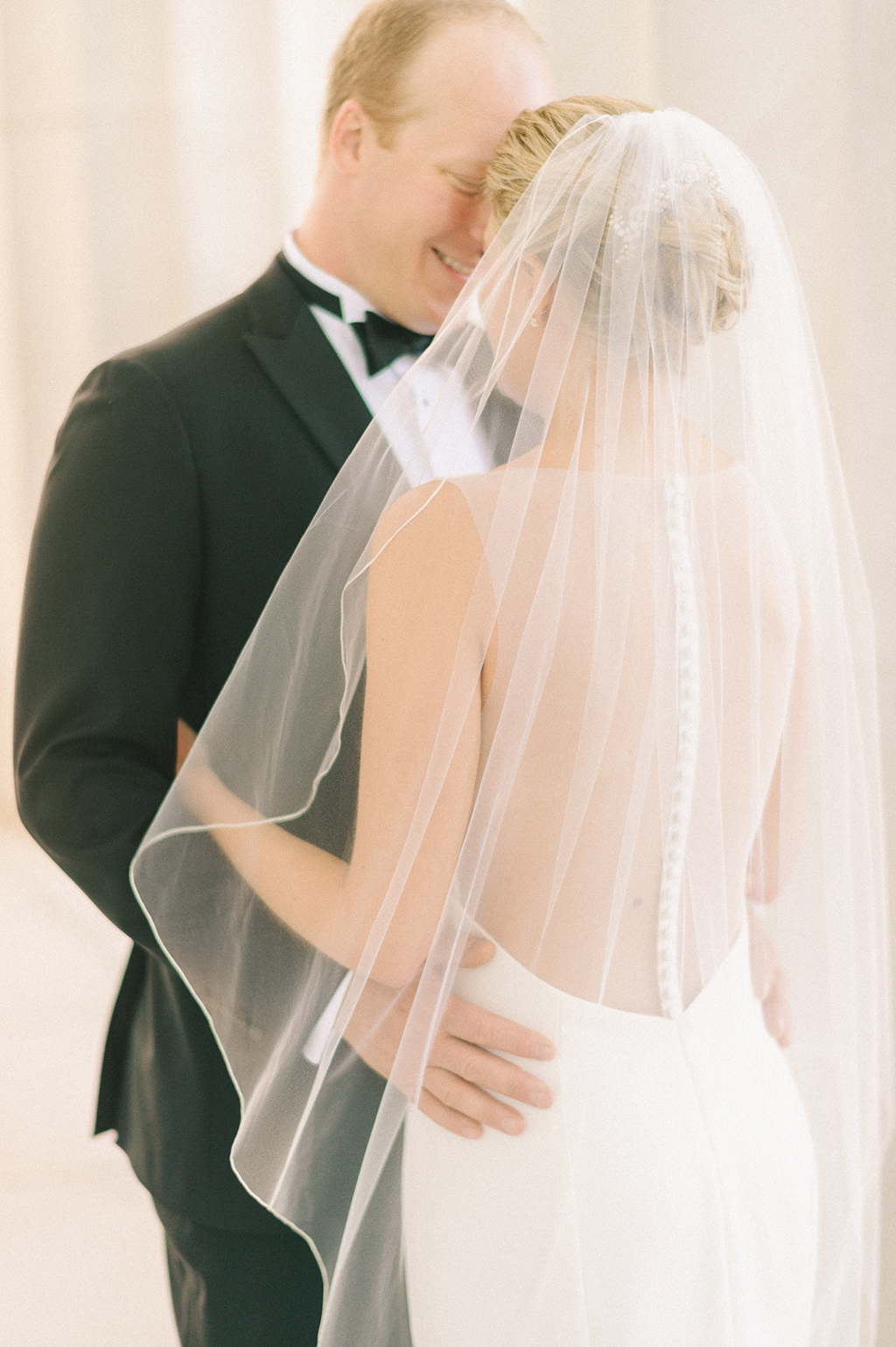 Tracy wanted a classic DC wedding in Georgetown, where her parents used to hang out when they were young. The history and character of the City Tavern Club made it a perfect fit; Paul especially loved the basement taproom and pool table in the attic. The couple wanted their autumn wedding to be classic, playful, and boozy.
A cocktail hour featuring Moscow Mules in traditional gleaming copper mugs awaited guests before the wedding ceremony. Hundreds of candles and twinkling string lights set the mood. Cream hydrangeas, white roses, and ivy among gold, silver, and rose-gold decor added to the elegance.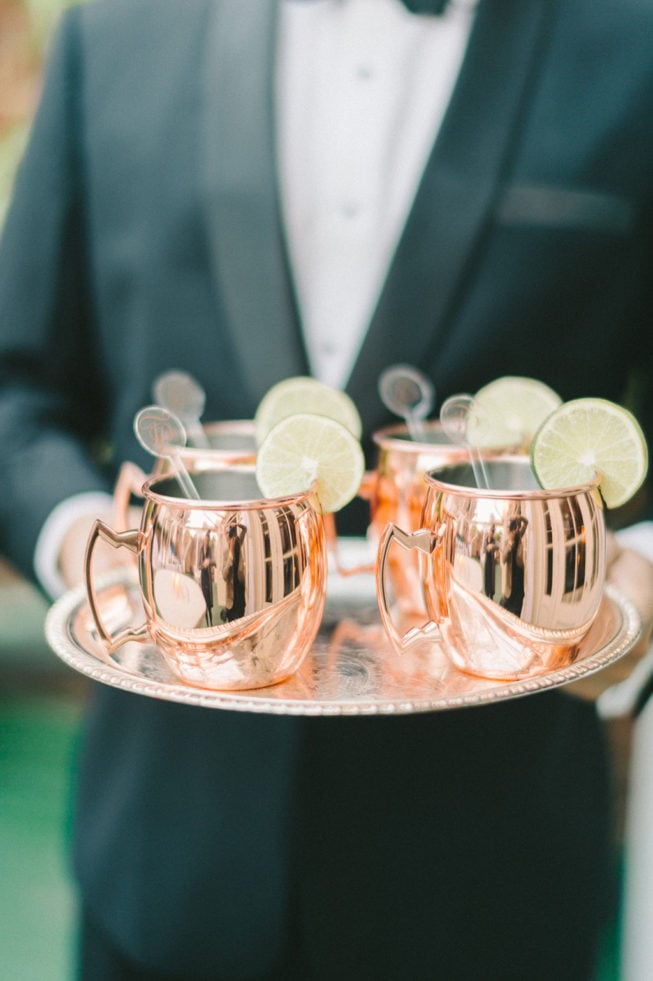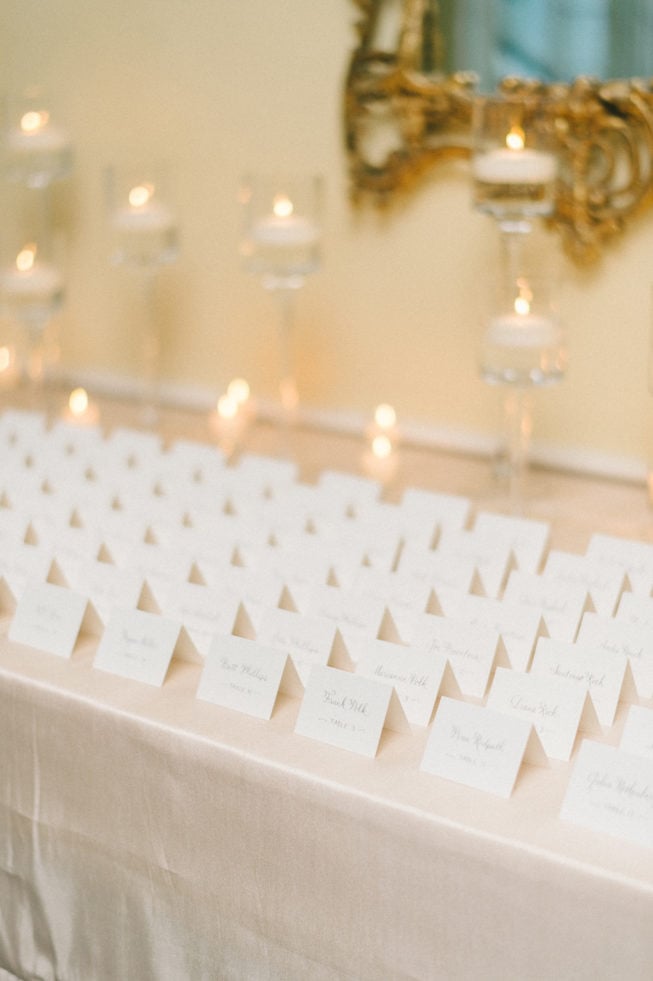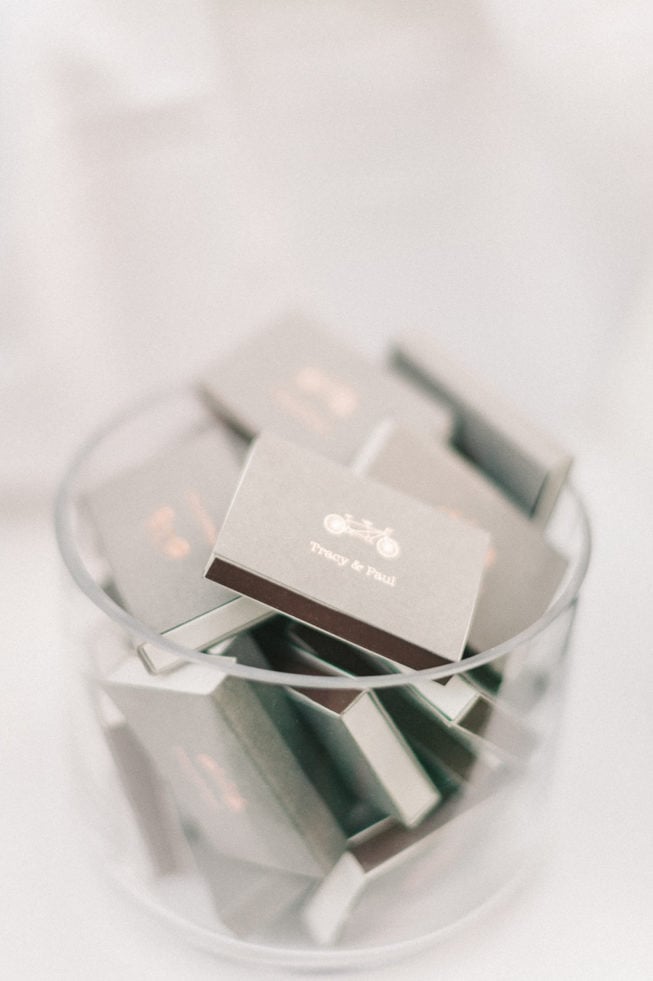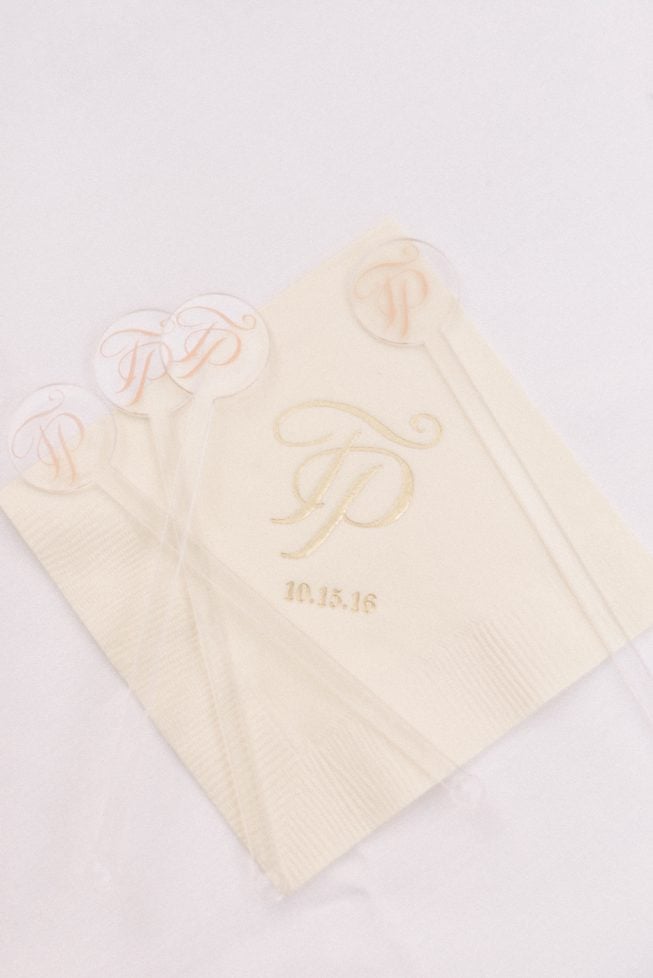 In line with the couple's modern and fun aesthetic, the wedding party processed to a string duo rendition of Tracy's favorite Ellie Goulding song, "Love Me Like You Do," while she walked down the aisle to "Crazy Love" by Van Morrison. Making things even more personal, the judge Tracy clerked for after law school officiated their ceremony, keeping things "short and sweet," (while throwing in a few jokes about the couple too).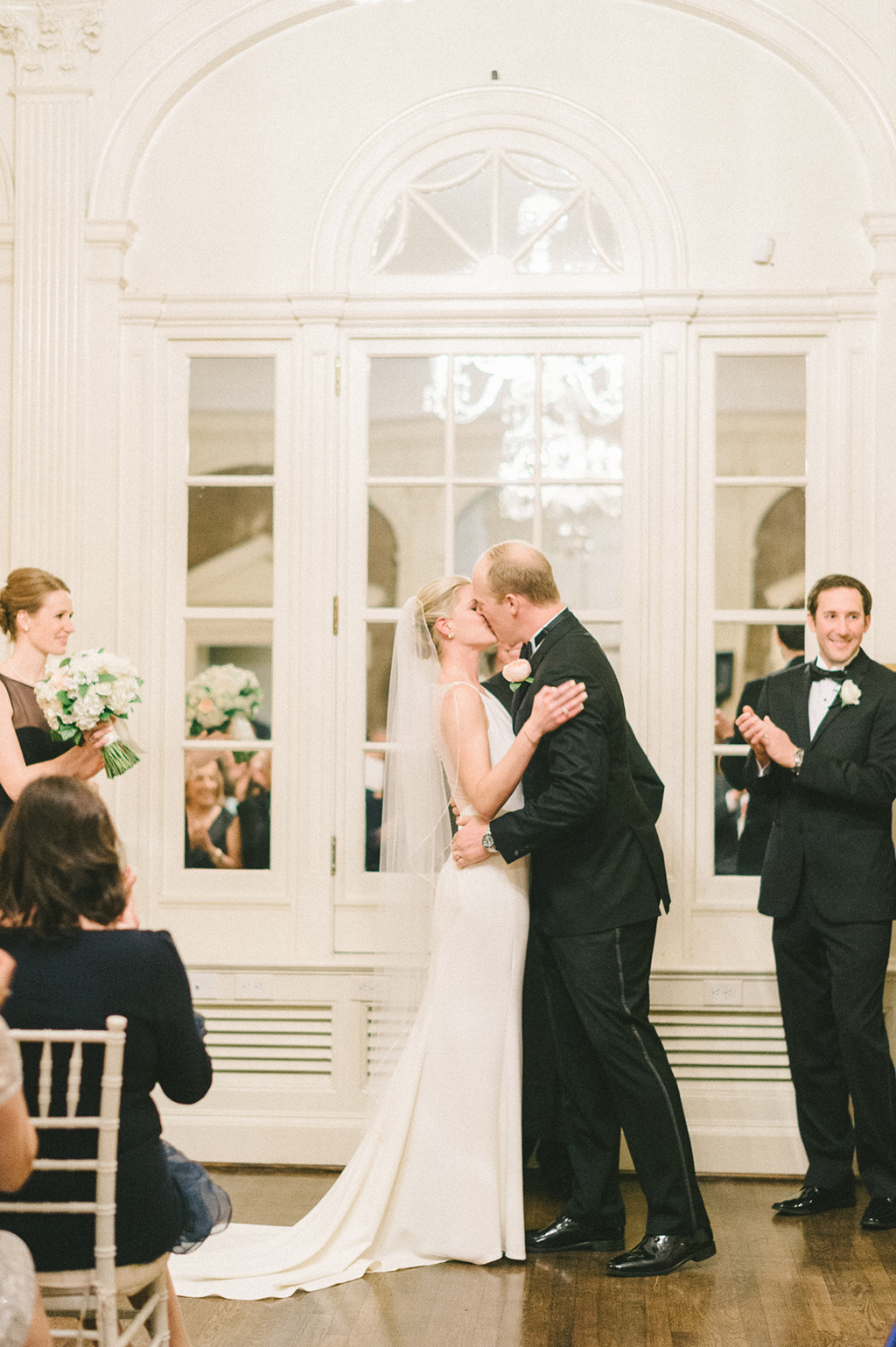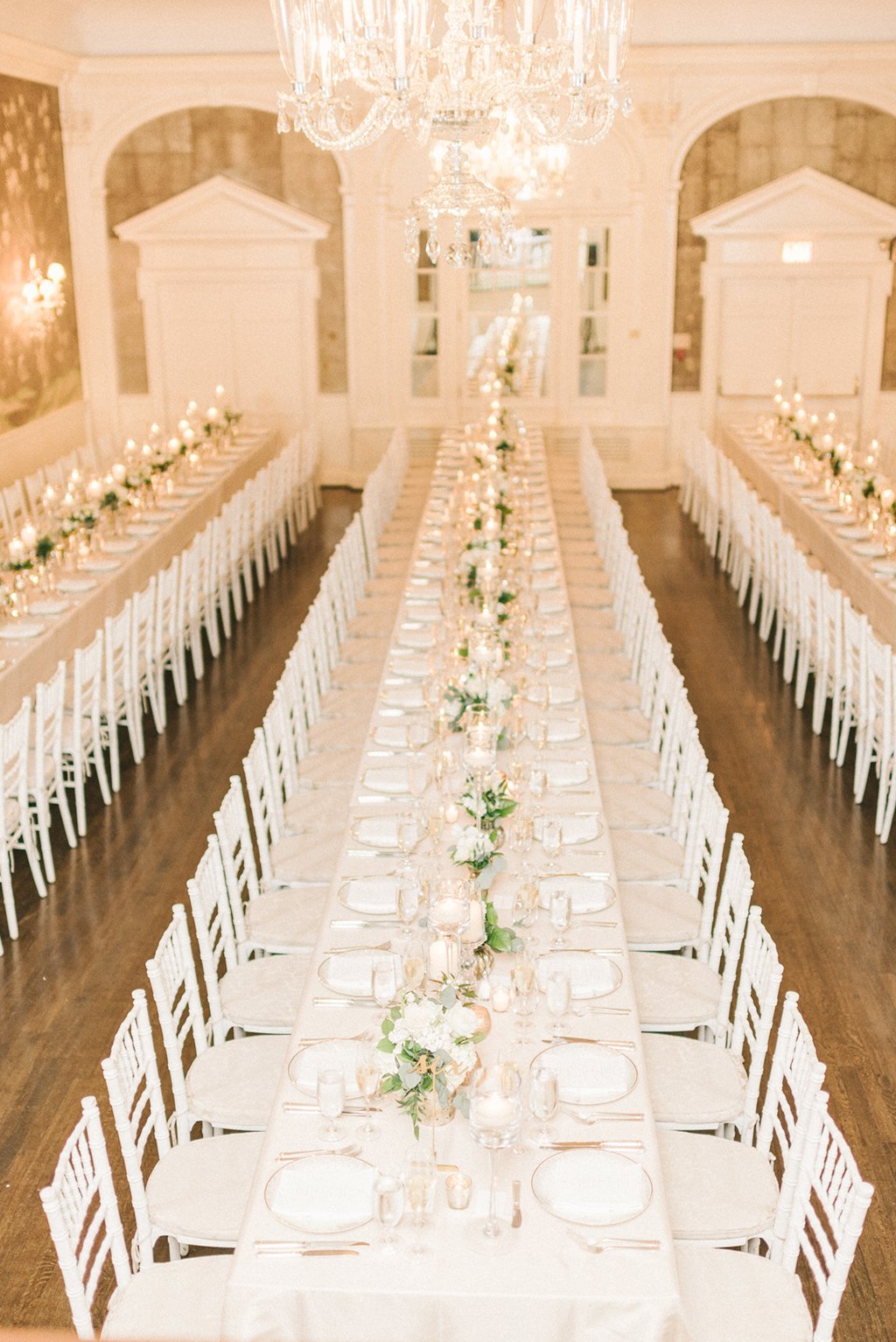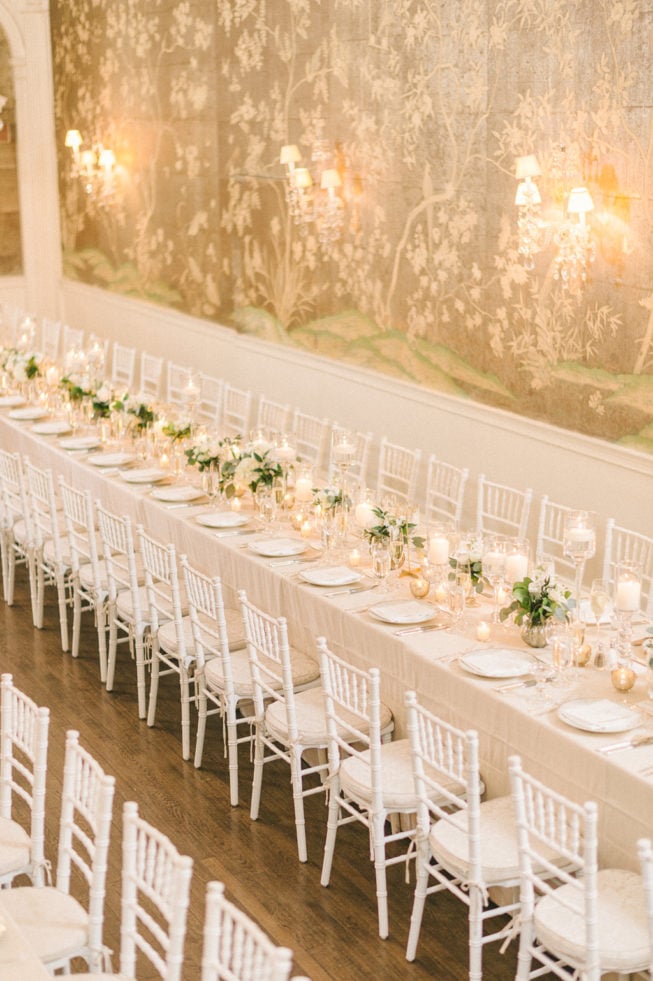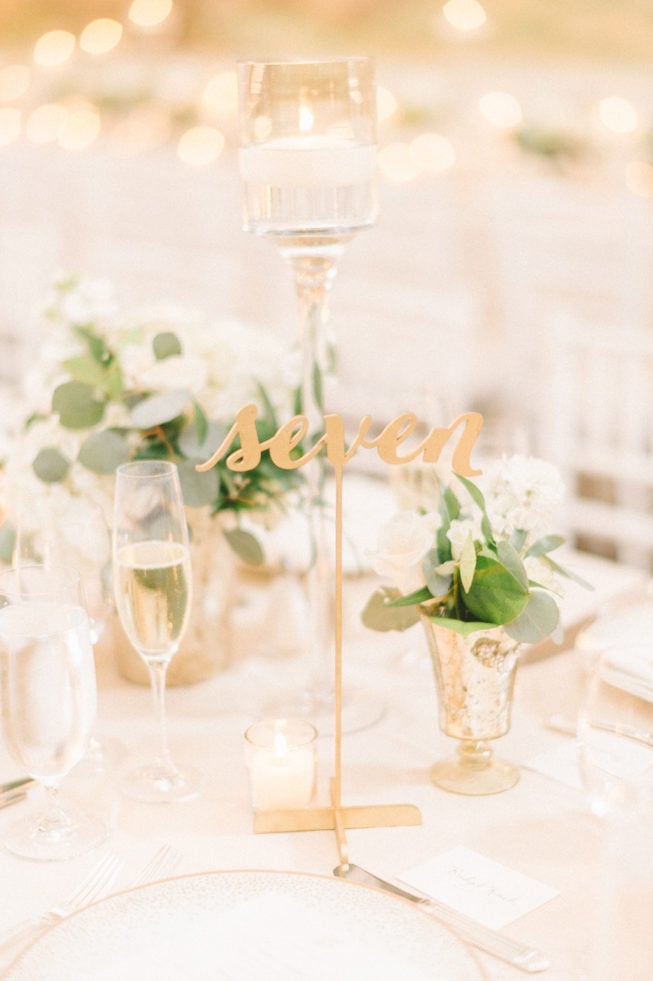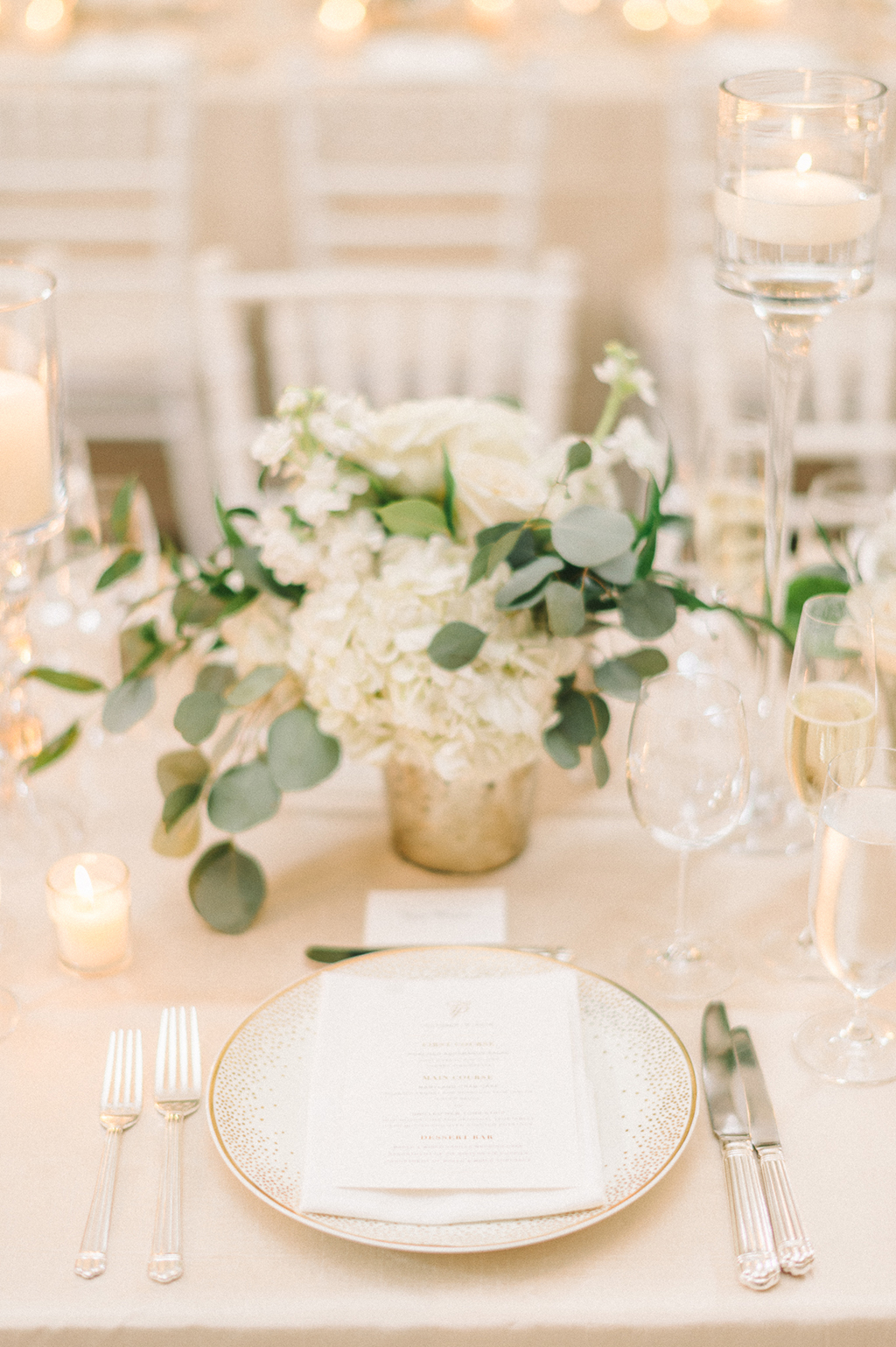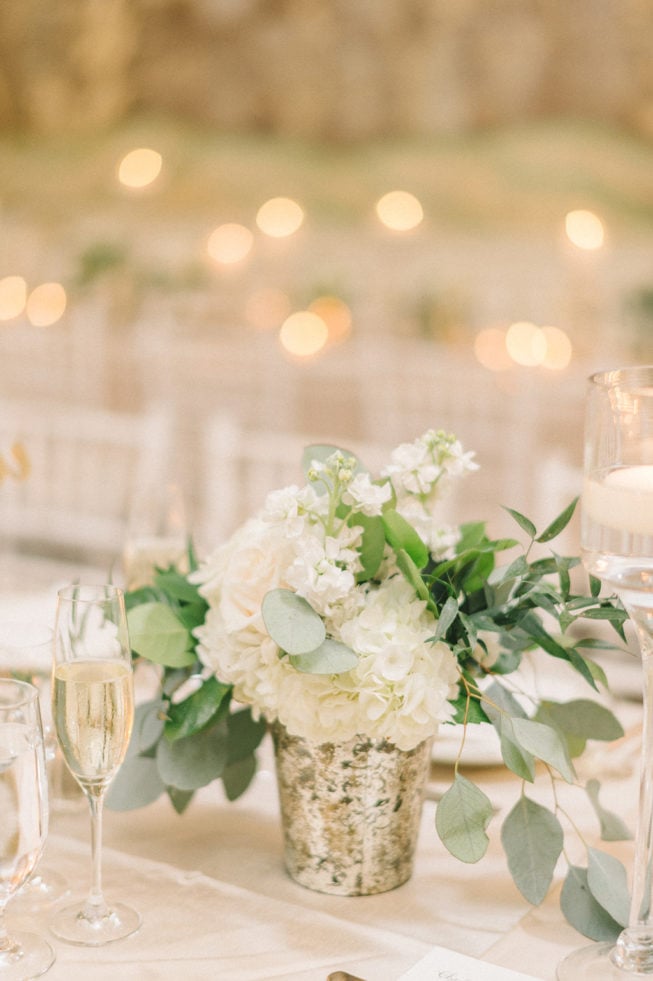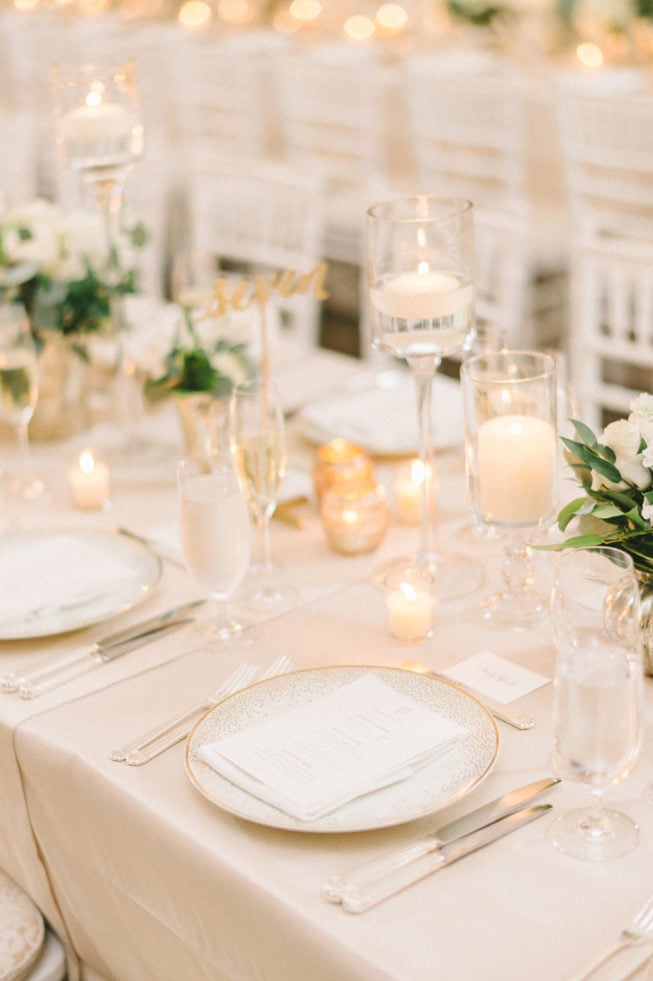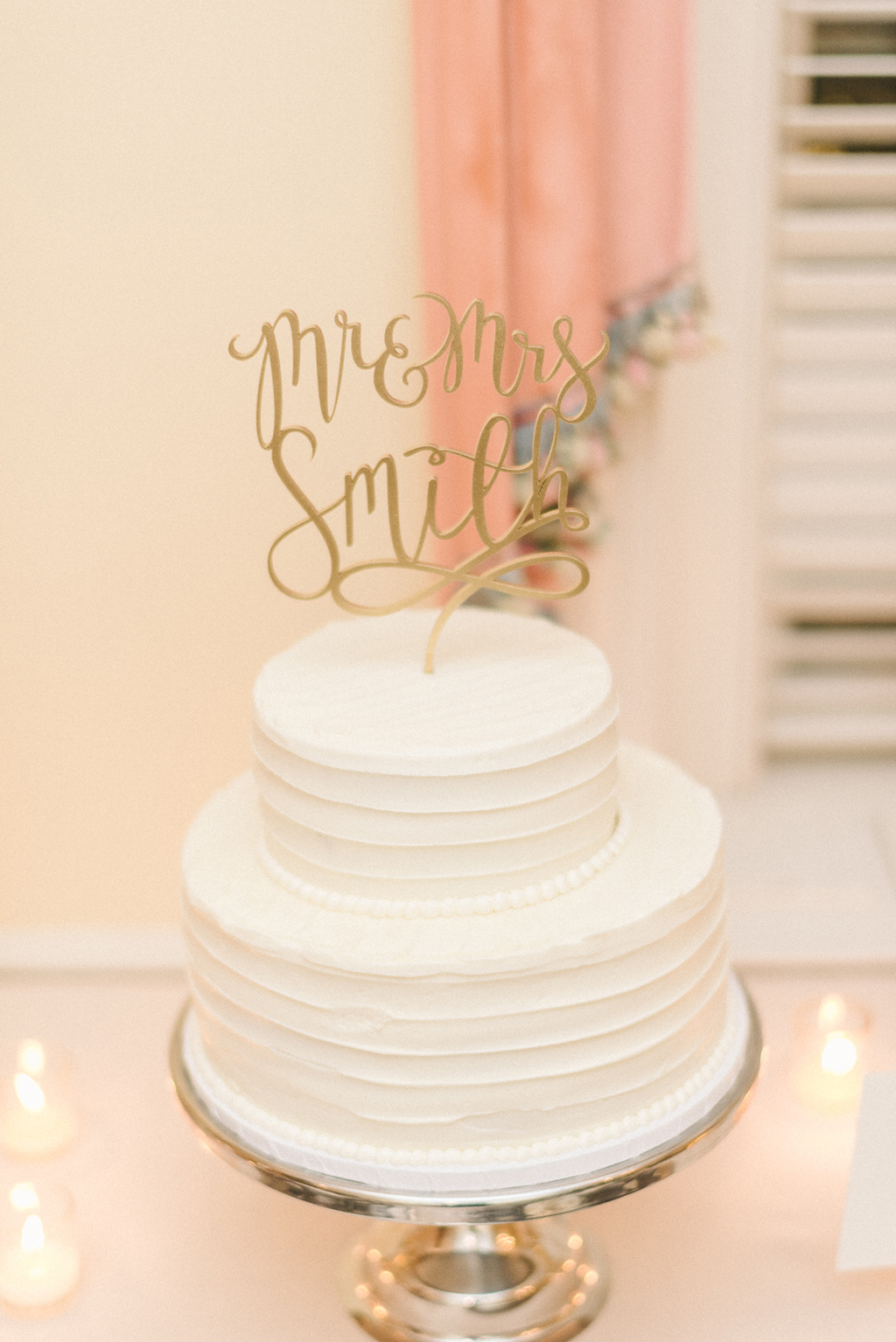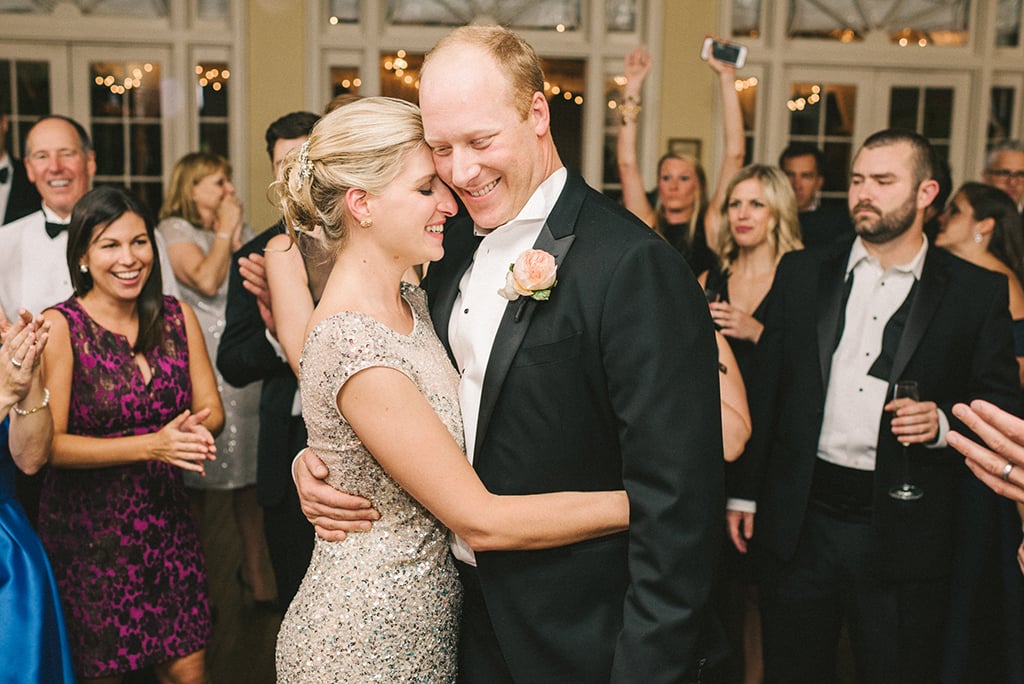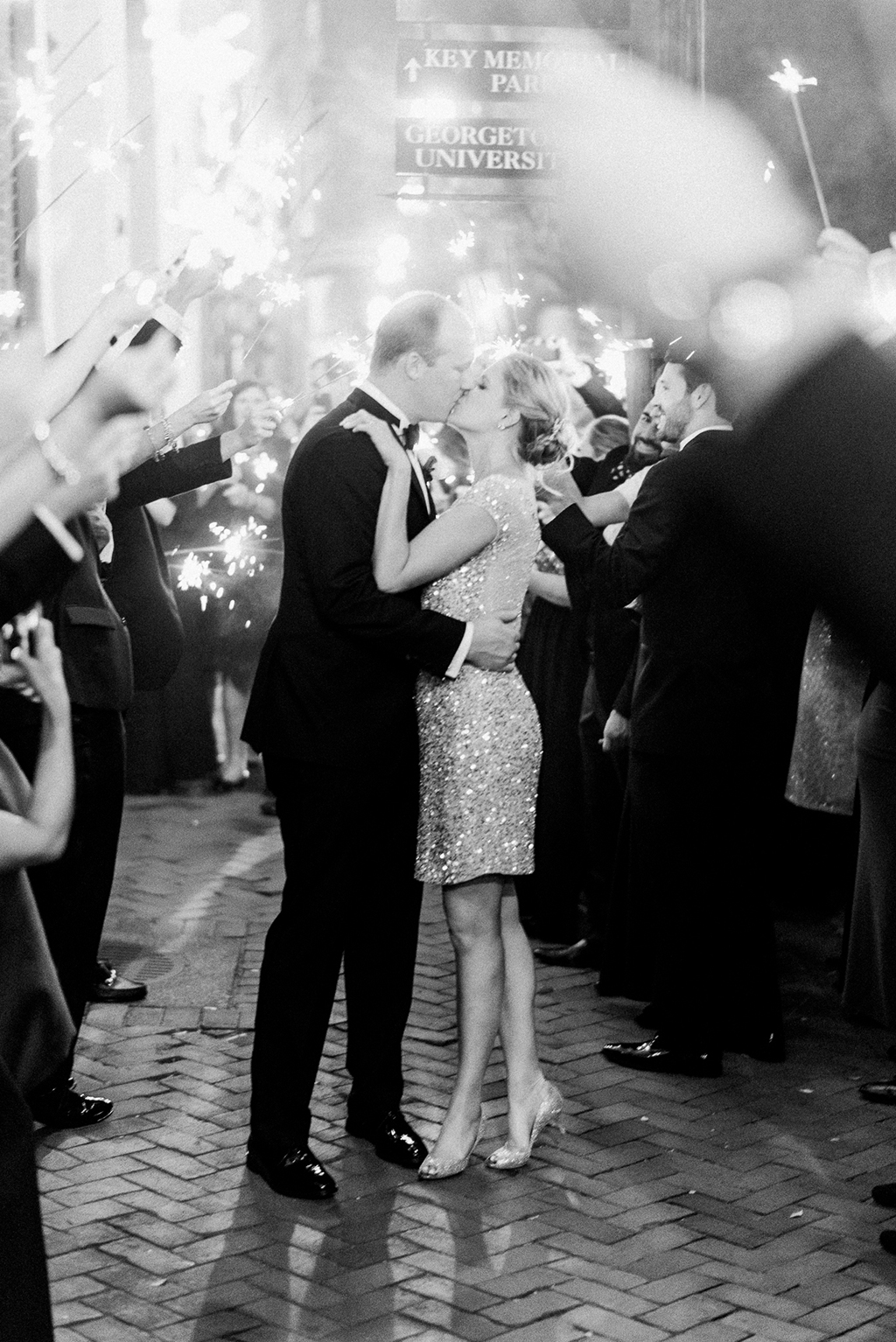 As an even sweeter ending to the evening, guests toasted with champagne, snacked on pie-cups and cupcakes, and left with welcome bags full of custom-designed cookies. The newlyweds took a mini-moon to Aruba, and are in the midst of planning a longer honeymoon to Argentina.
VENDORS
Photographer: Elizabeth Fogarty | Venue: City Tavern Club | Event Coordinator: Natalie Schlosser of Atrendy Wedding | Florist: Edge Floral Event Designers | Invitations: Bella Figura | Calligraphy: Just Write Studios | Caterers: City Tavern Club | Bride's Gown: Amsale from Hitched | Hair Dresser: Ariel Lewis | Makeup Artists: Carl Ray & Ariel Lewis | Groom's Tux: Enzo Custom Clothiers | Videographer: Dolce Studios | Transportation: RMA Worldwide | Music/Entertainment: The Business | Table Settings: Perfect Settings | Linens: Party Rental | Tent: Select Event Rentals