The Fainting Goat hosts its second Goat Underground Dinner this Thursday, September 28 from 7 to 10 PM. The family-style meal features a menu from chef Nathan Beauchamp, with fun dishes like S**t on a Shingle (chipped beef with caramelized leeks and cream sauce on crispy bread). Drink pairings are provided by barman JD Quicoco. Tickets are $110 per person.
Head to Rappahannock Oyster Bar in Union Market on Friday for a special fundraising dinner to aid Puerto Rican hurricane victims.  Full proceeds from items on a special menu will go towards charity, while 10% of proceeds from regular dishes will also be sent to aid. The special menu is available from 6 PM to 1o PM.
DC Brau is launching a special beer on Saturday: Stone of Arbroath, a Scotch ale with a creamy texture and notes of toffee and caramel. A release party at DC Reynolds runs from 4 to 9 PM, where attendees can dig into a pig roast and buy-one-get-one-free draft specials (choice of DC Brau's Stone of Arbroath, Oktoberfest, Heurich's Lager, or the Corruption).
Join On Tap this Saturday from 1 to 5 PM for an afternoon of Oktoberfest fun and, more importantly, dogs dressed in costumes. The 6th annual Wiener 500 takes place at Yards Park, and features Oktoberfest eats, a stein hoisting contest, live music, and the big event: a dachshund dash to benefit the Human Rescue Alliance. Though only dachshunds can race the aptly-named Wiener 500, all pups are welcome to attend the event, which is free and open to all.
Spend your Sunday sipping vino at Bethesda Row's Perfect Pairings wine tour. Guests will learn about global wine and food pairings at nine restaurants, including Vino Volo, Jaleo, Kapnos Kouzina, Mamma Lucia, and Raku. The event runs from 1 to 5 PM, and tickets (which include two to three tastings) are $45 in advance, and $50 on-site.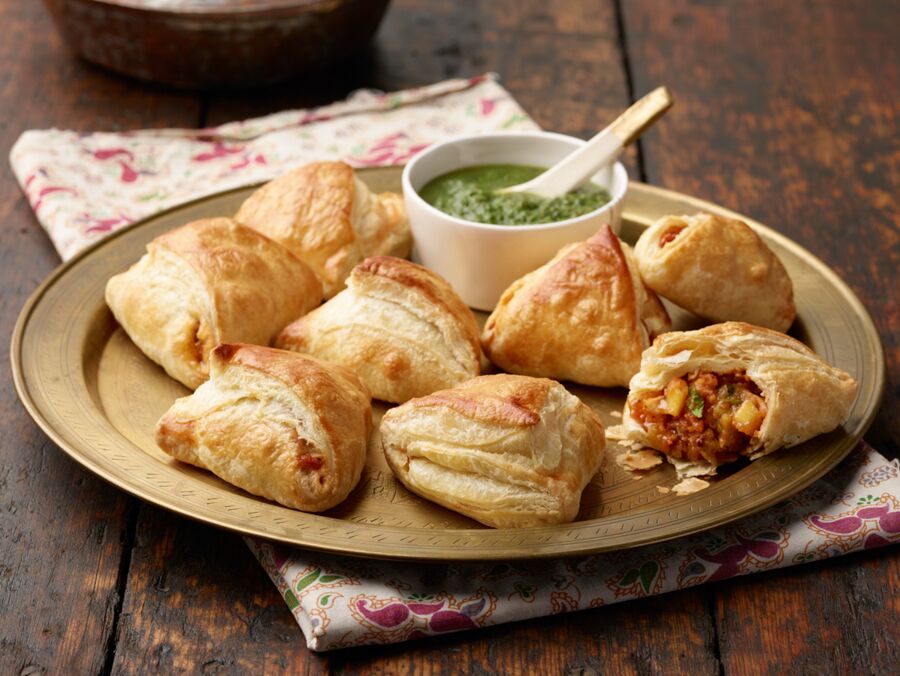 Many Instagram accounts are all about food, and some have racked up millions of followers. An exhibition and panel with Photoworks Gallery will discuss the pros and cons of a culture that treats food as a hobby rather than necessity. The event, which is part of the Foodies photo exhibit, will take place at the Photoworks Gallery and Glen Echo Arcade on Sunday, October 1 at 4 PM. DC-based chef Jonathan Bardzik, food photographer Renee Comet, and exhibition juror Debra Moser will lead the discussion. Attendees can enjoy small bites from Bardzik and Kapnos Kouzina. Tickets are $30.
Chaia is coming to Toki Underground this Sunday for a collaborative meal from 11:30 AM to 2:30 PM. The "farm to taco" shop teams up with the ramen joint for a taco trio (enoki mushrooms with ginger, sweet potato and kale, fermented black bean and rice), sides of celery root slaw and root vegetable broth, and Japanese arroz con coconut leche for dessert. Wash it down with kimchi bloody Marys, grapefruit margs, or Toki monsters (made with bulleit bourbon, angostura bitters, and ardbeg scotch). The tacos are priced at $11 for all three, or $3.75 each. If you decide you like one more than the rest, cast your vote. Chaia will feature the most-voted-for taco on their menu from October 16 to October 20.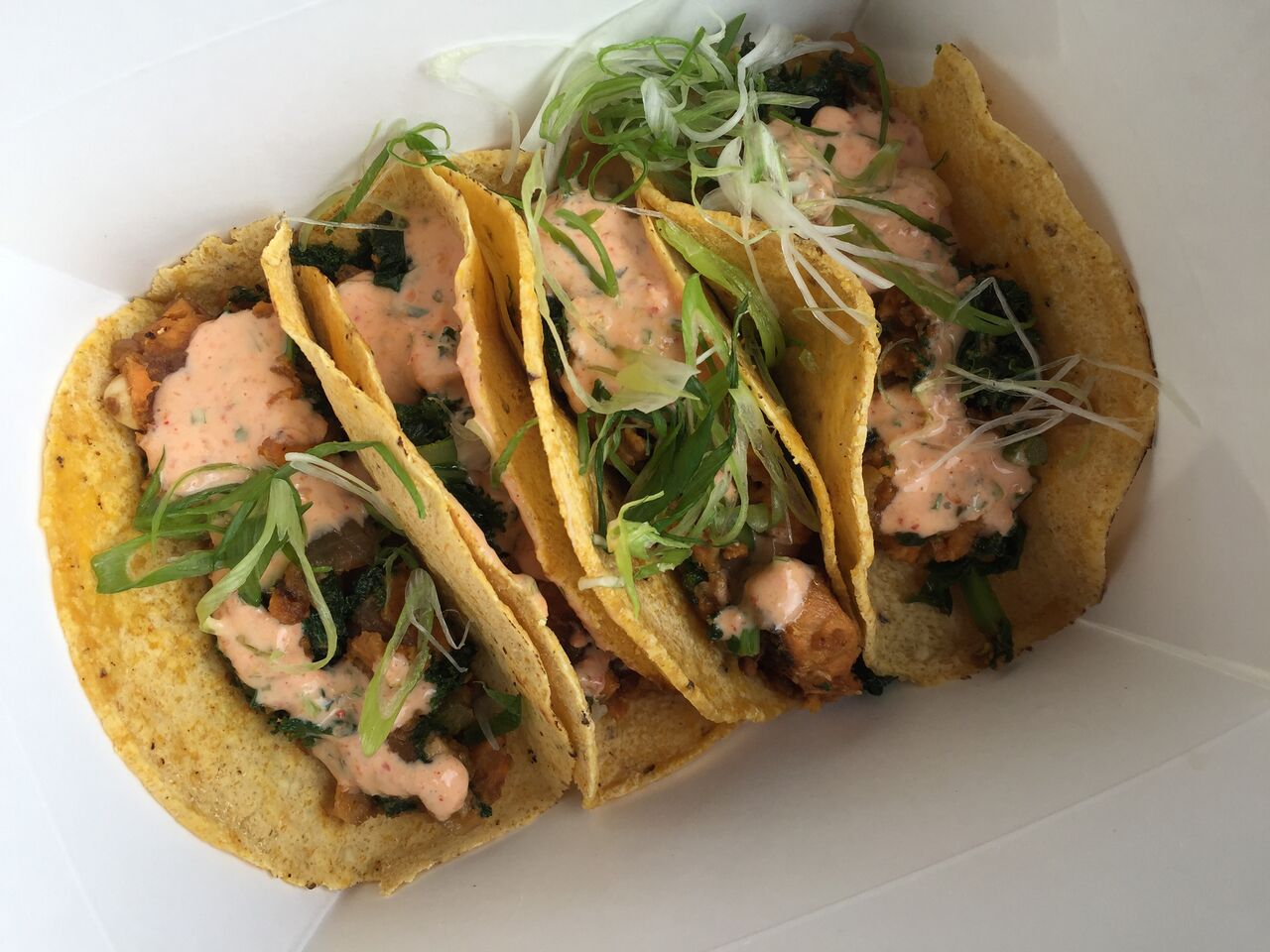 How many bartenders does it take to throw a tiki party? Find out on Sunday at the Brixton's 4th annual DC Craft Bartender's Guild Tiki Competition. The event kicks off with a People's Choice Bloody Mary challenge, where four barkeeps will go shaker to shaker to make the best brunch cocktail. The main competition features eight different bartenders vying for the title of Cocktail Kahuna. The party also features a pig roast, raffle, DJ tunes, bottomless tiki punches, and a costume competition for best dressed (tiki-style). All proceeds from the event and raffle will benefit the victims affected in Houston and the Caribbean. Tickets are $50, and the event will run from noon to 5 PM.
And into the next week…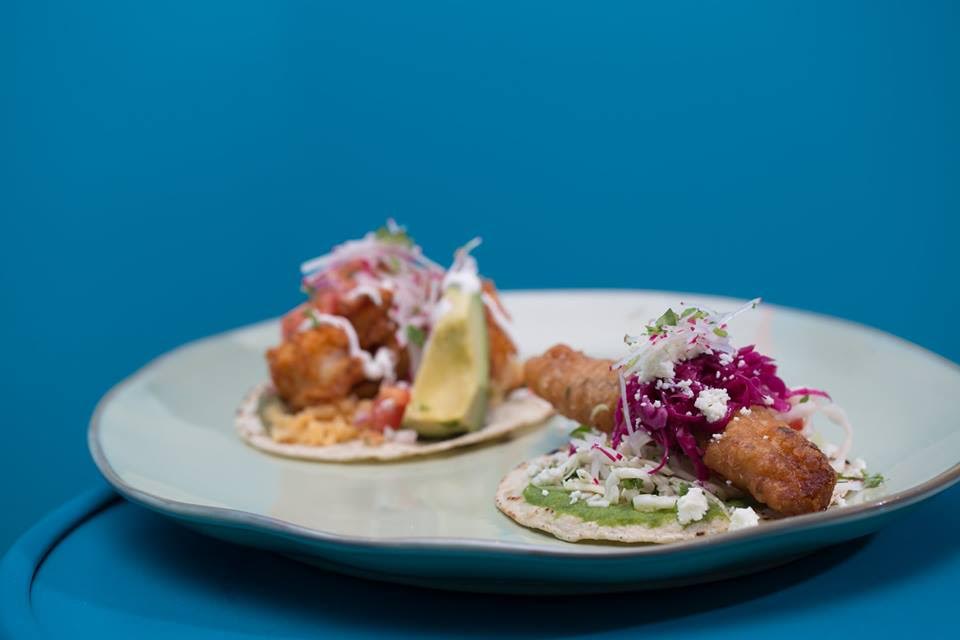 Chef Jose Andres is on the ground in Puerto Rico, cooking and providing assistance to hurricane victims. Those here in DC can help by donating to Chefs for Puerto Rico, a fundraiser through World Central Kitchen. Jaleo is running two menu specials from Mi Casa, its sister restaurant on the island: a rum sour and asapao, a traditional Puerto Rican rice stew made with lobster and chayote. A portion of the proceeds will be donated to the relief efforts. Guests can also purchase $50 "liquid olives," with full proceeds going to help. Additionally, guests will be able to make donations at the bottom of their checks through October 1.
Declaration is opening by Nationals Park early next year, and to get Nats fans hyped up, the Shaw location is offering food and drink specials on game nights from now until the end of the Nats season (including playoffs). Fill up on $6 mac and cheese, $7 pizzas and wings, and $5 beers.  The eatery will also donate $5 to Martha's Table every time Stephen Strasburg throws a strikeout from now until the end of the season.  
Tuesday might not be as close to Friday as one would hope, but Spike Mendelsohn's Santa Rosa Taqueria wants to make it a little bit better with a new round of specials. Beginning Tuesday, October 3, the Mexican eatery will offer $2 mini tacos (bite-size versions of the restaurant's signatures) and $3 draft beers. Tacos like carne asada and beef barbacoa are served on a choice of flour or corn tortillas. A mariachi band provides live music from 5 to 7 PM.