There are low-key weddings—and then there's Soraya Turner and Michael Goddard's. The couple, whose minimalist wedding was 'just about the important things,' is about as low-key as they come. But forgoing pomp and major planning doesn't mean you have to miss out on some stunning images from your special day. Photographer Erin Krespin went along to photograph the couple's intimate ceremony at the DC War Memorial, resulting in the shots below.
Like B&G on Facebook | Follow B&G on Instagram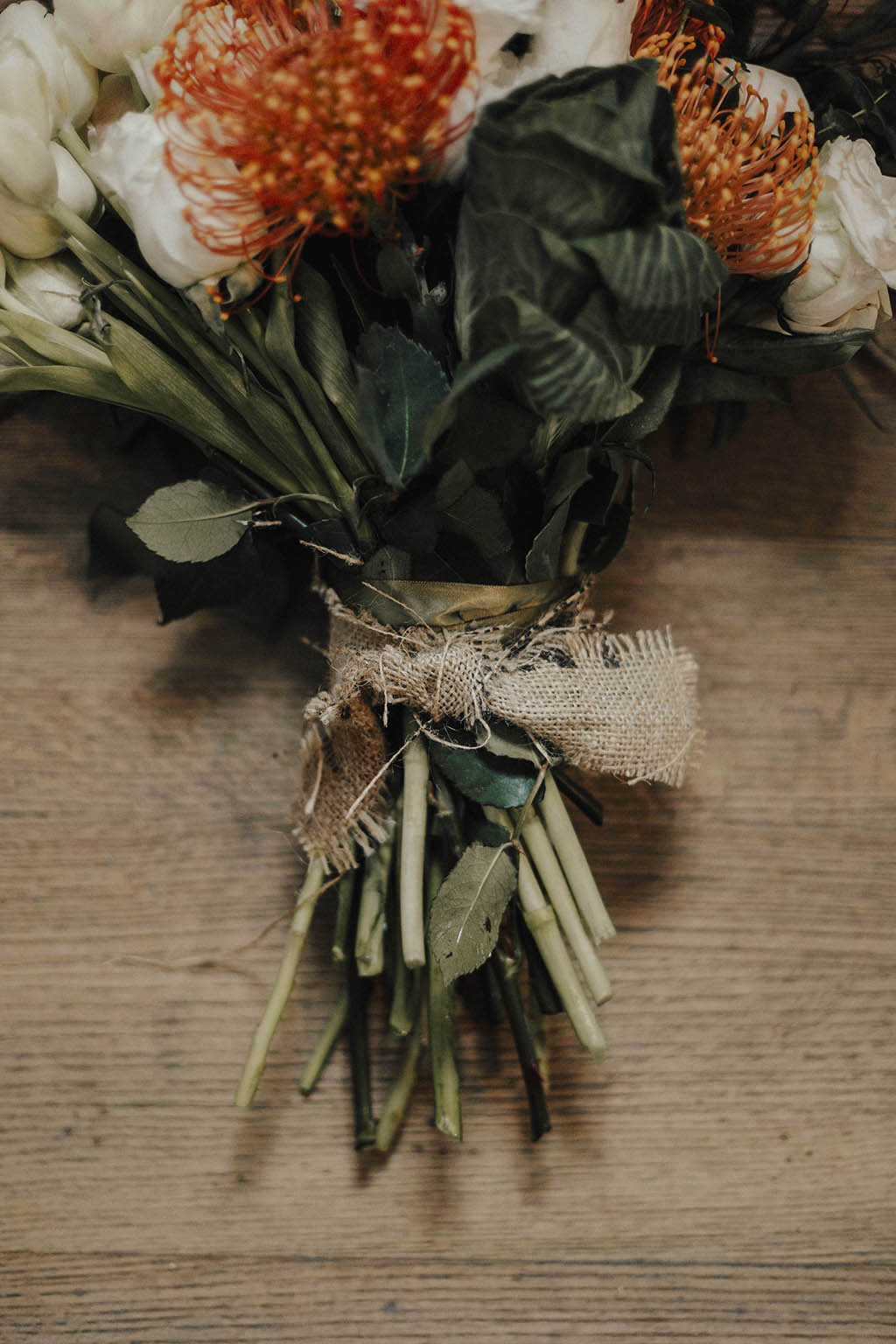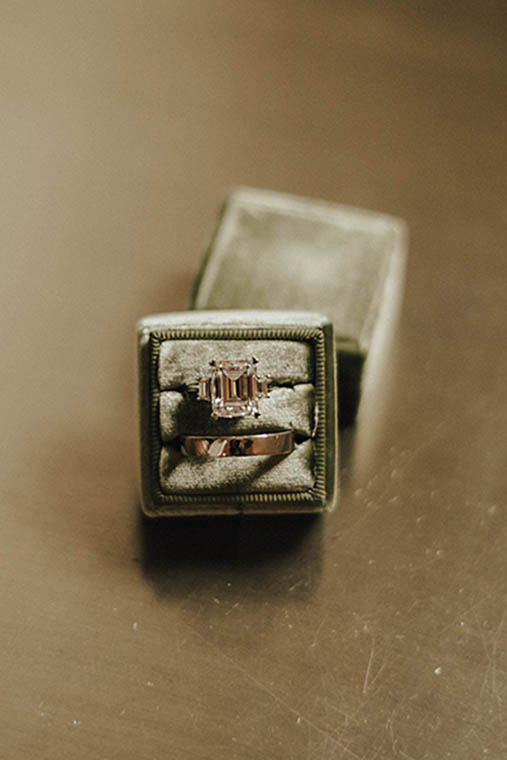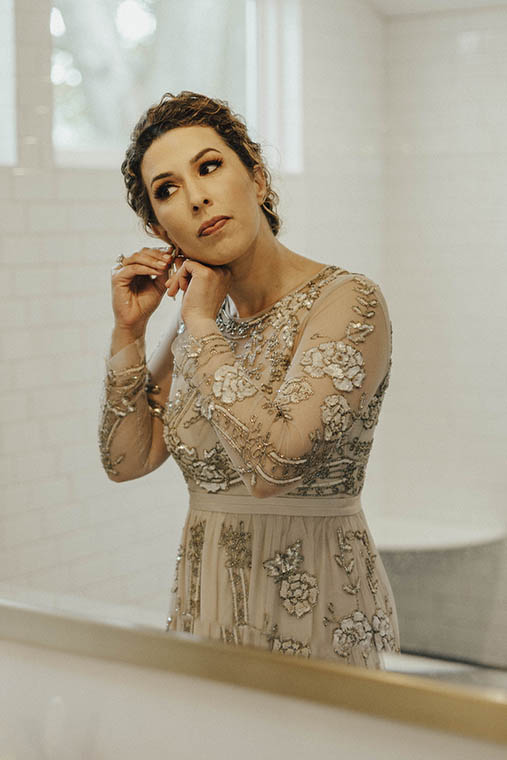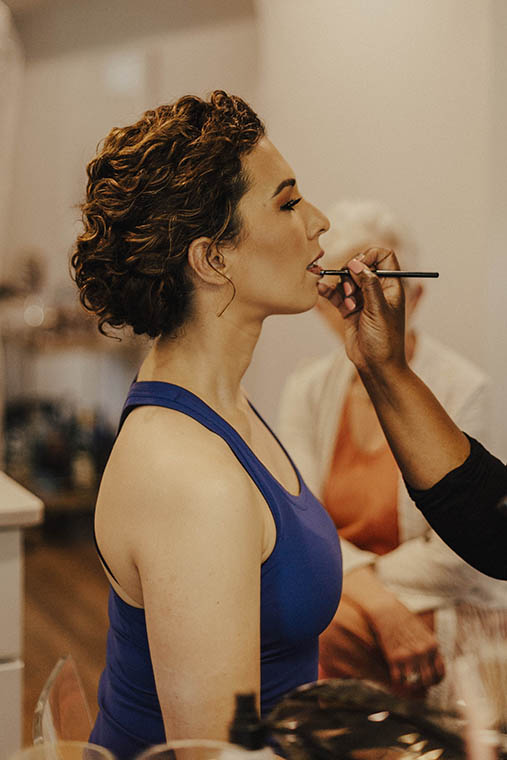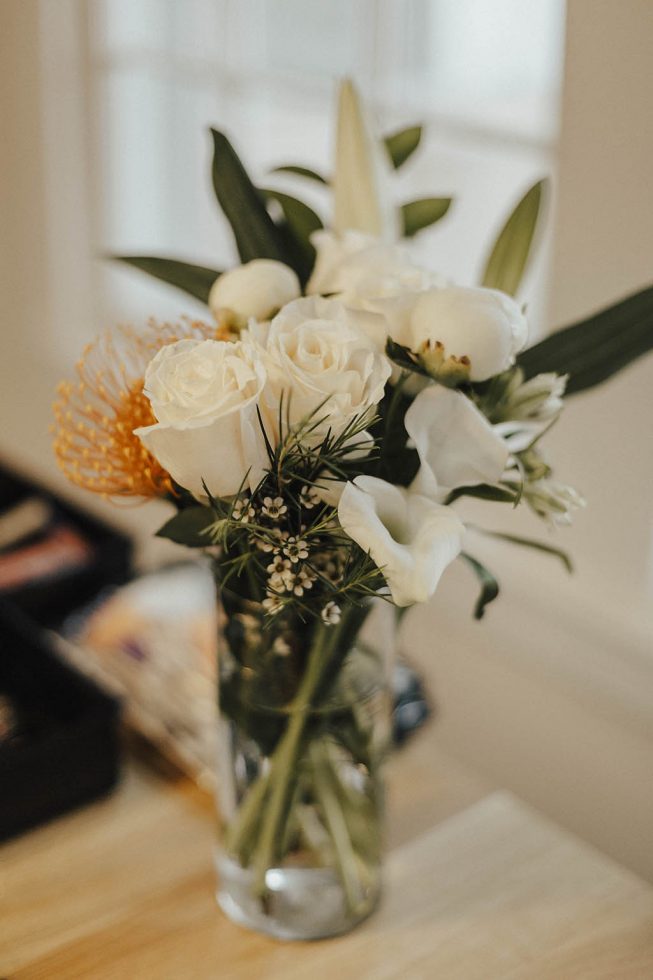 When Soraya first laid eyes on Michael (who goes by Mike) she was working out at CrossFit South Arlington. She had just moved across the country to DC from Washington state, and it was her first day trying out the new gym. When she saw a handsome guy "with a killer squat" working out nearby, she was determined not to let him distract her from her exercises.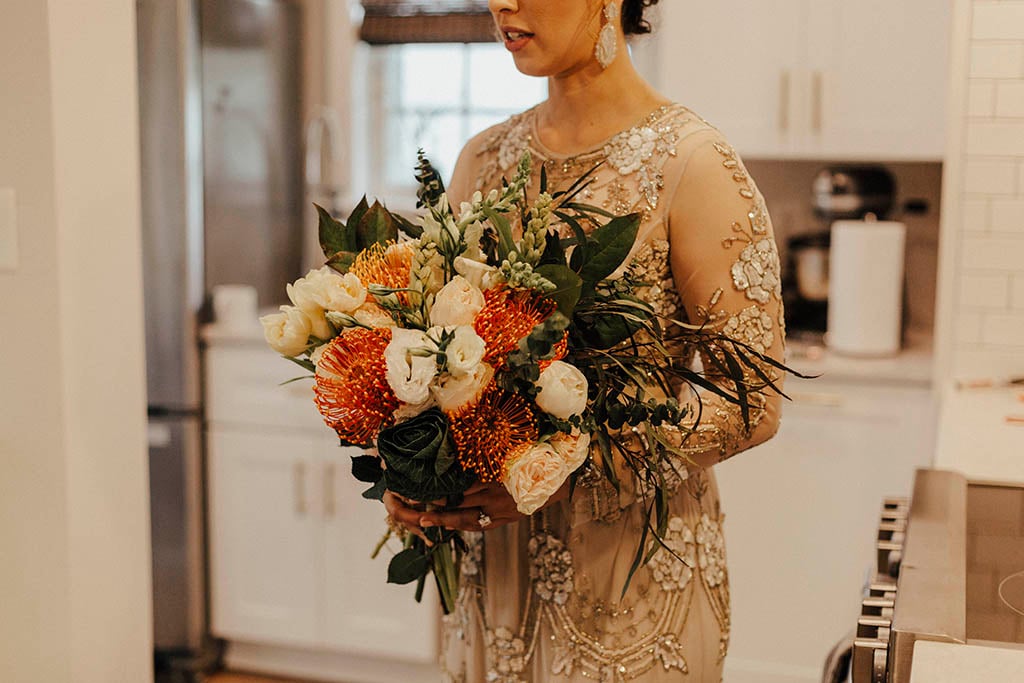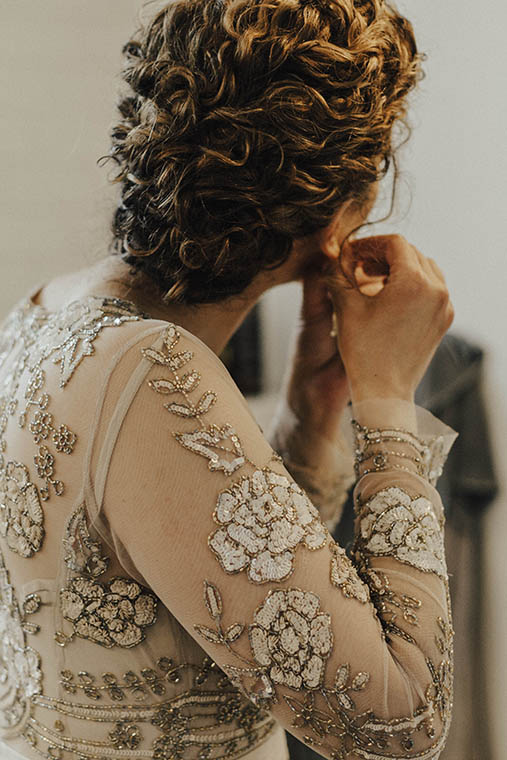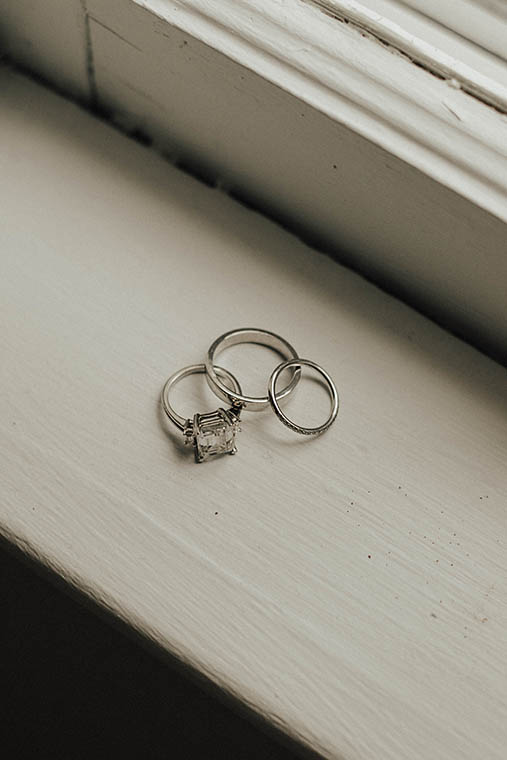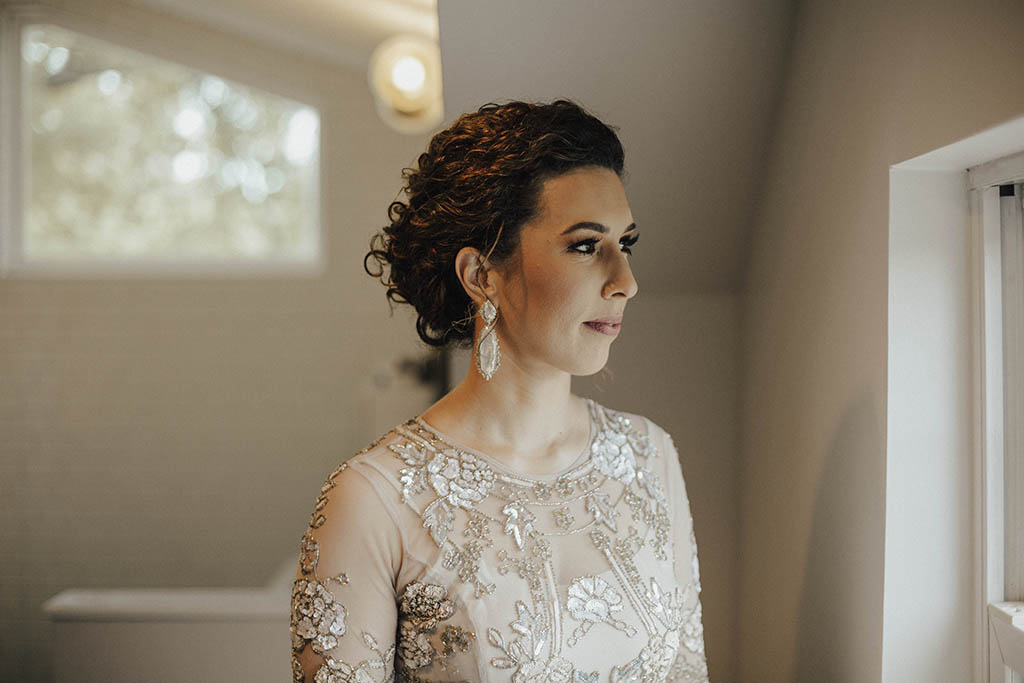 "I was there to work out, not look for a man, or anything else," she says. After a few weeks of subtle flirting at the squat rack, however, it became clear that there was both chemistry and mutual interest. They discovered that they had a lot in common as well—they were both Army officers. "Once I talked to him, I realized he was really sarcastic and funny, which is just my style."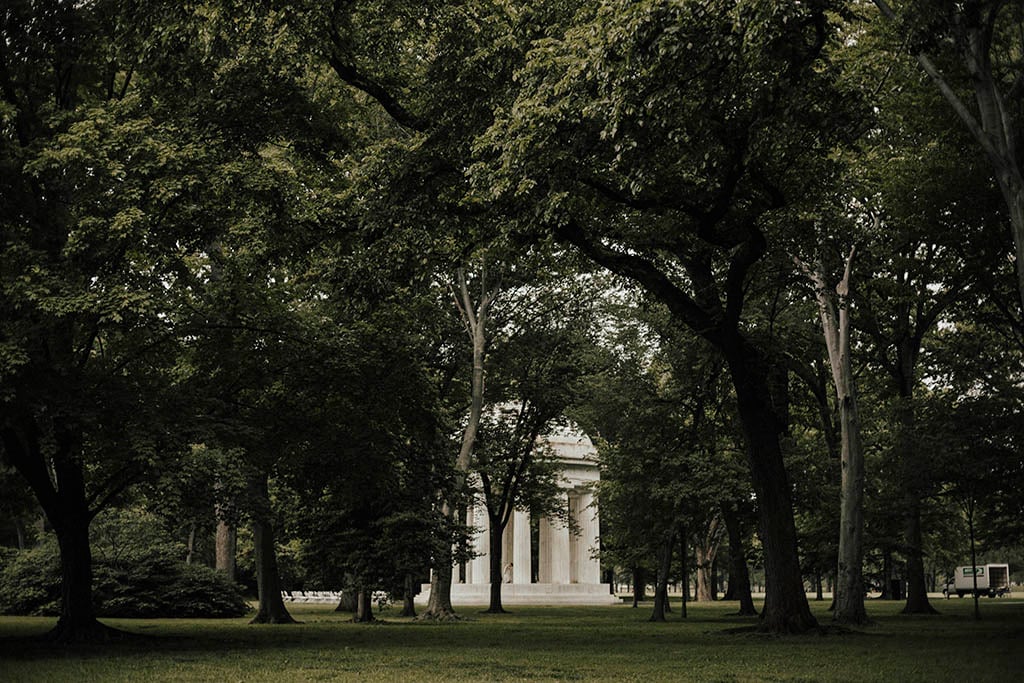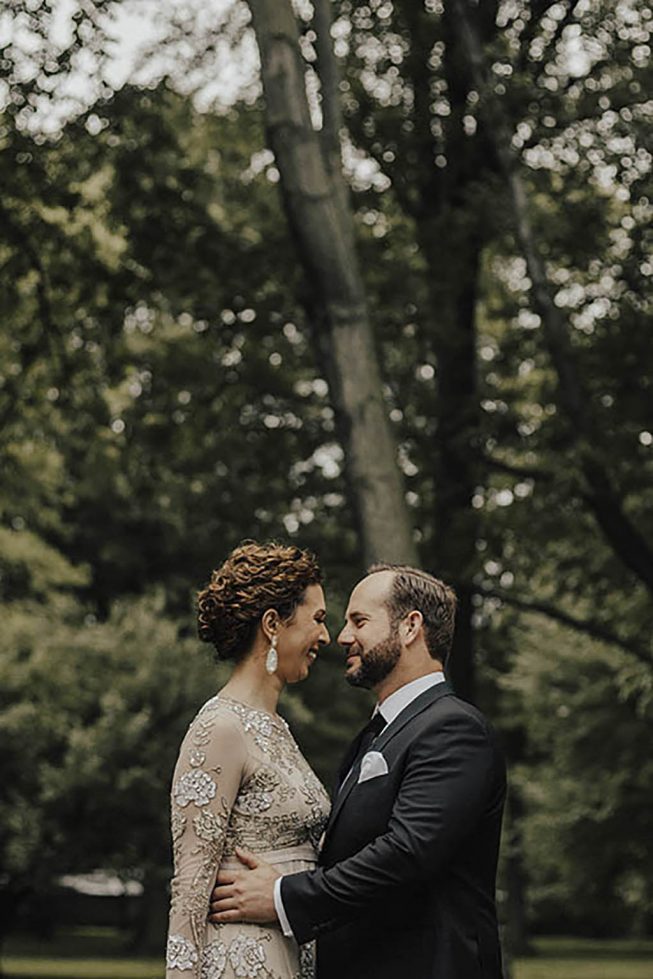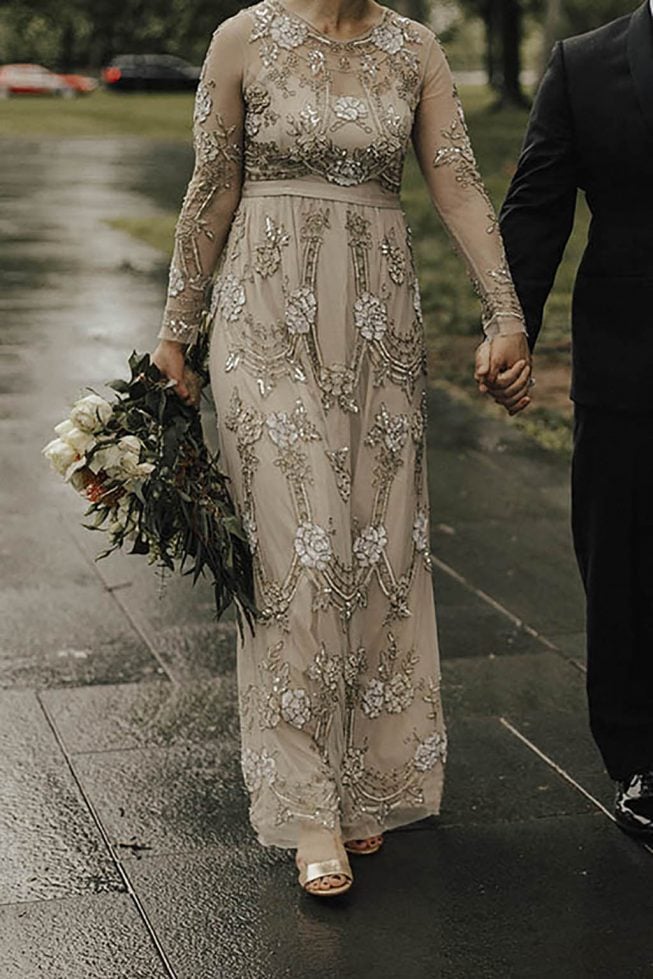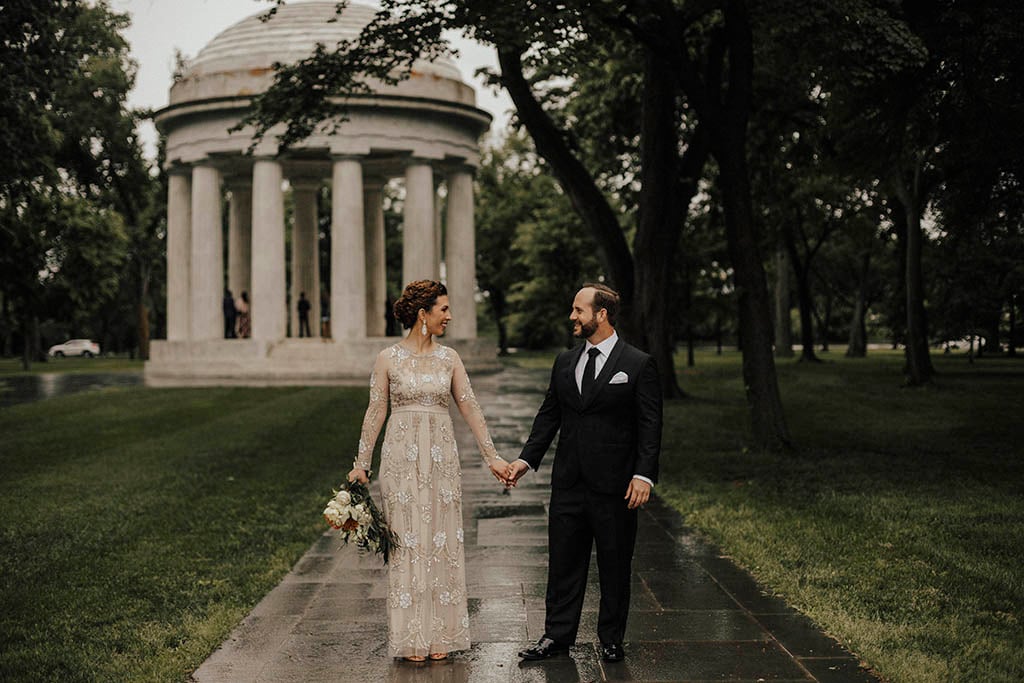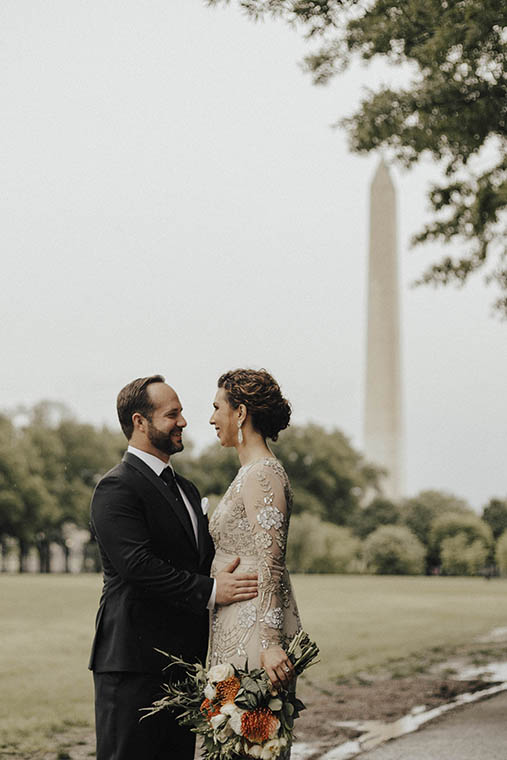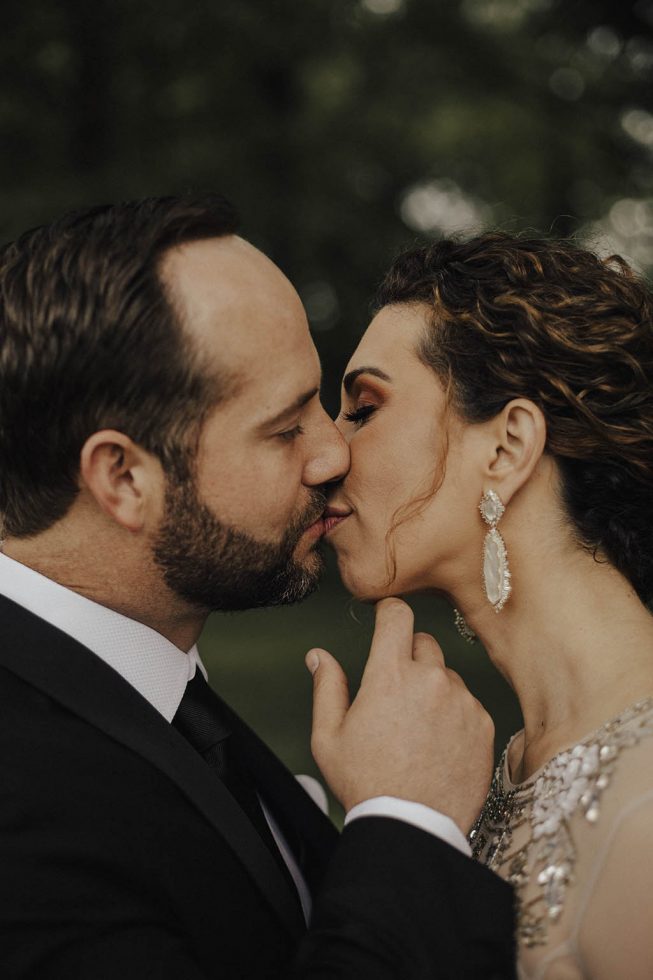 Eventually, Mike asked Soraya out to a classical musical concert, something that would be romantic and thoughtful as a first date. Unfortunately, Soraya had a conflict. The concert coincided with the San Francisco Giants game at Nats Park—and Soraya was a diehard fan who got tickets every time they played in the area.
"I told him that despite the lovely concert invite, I absolutely had to go watch my team play baseball," Soraya say. "Luckily I had an extra ticket to the baseball game."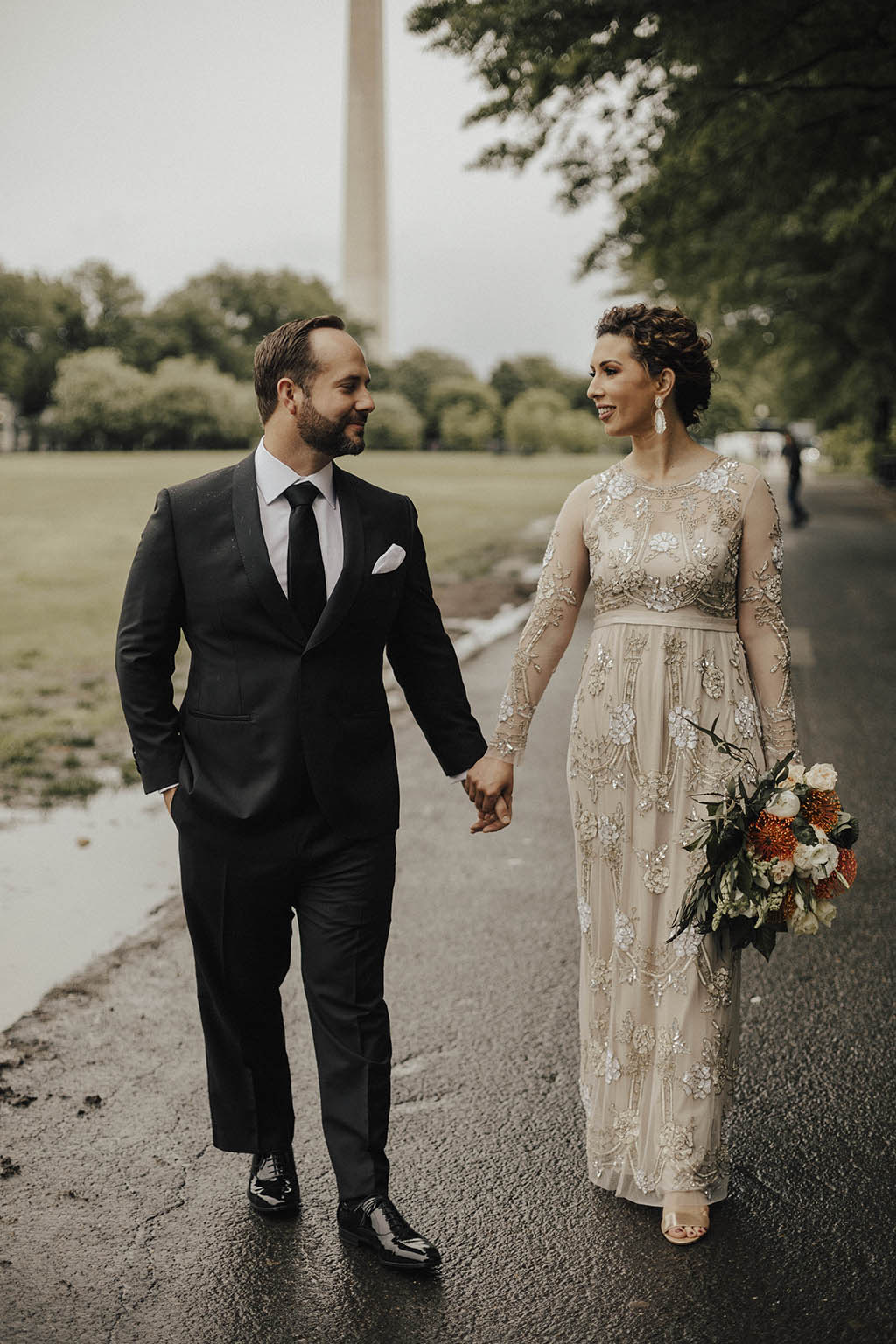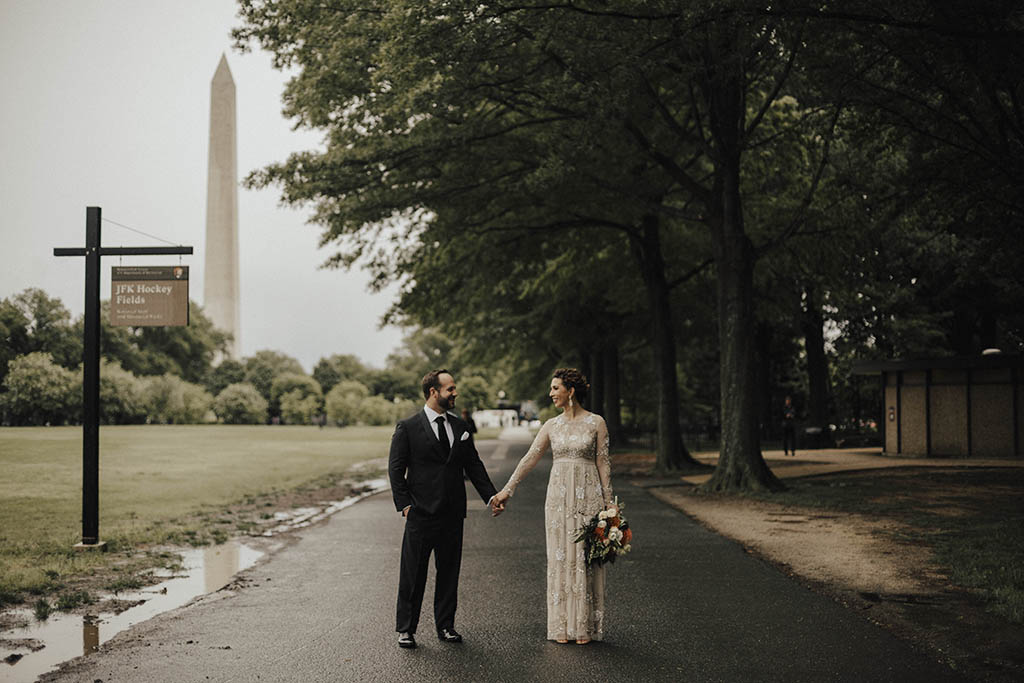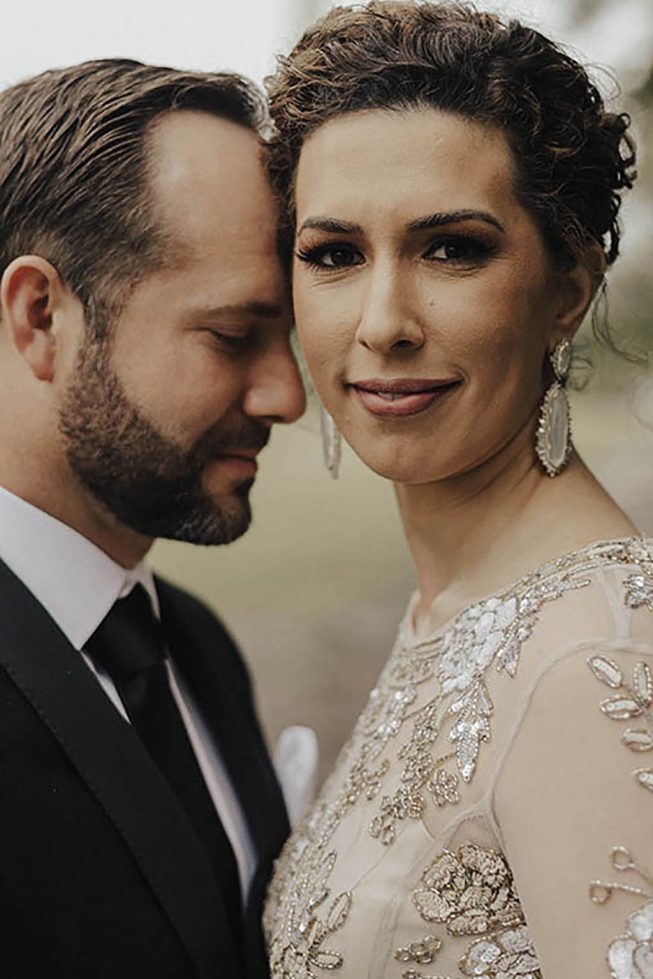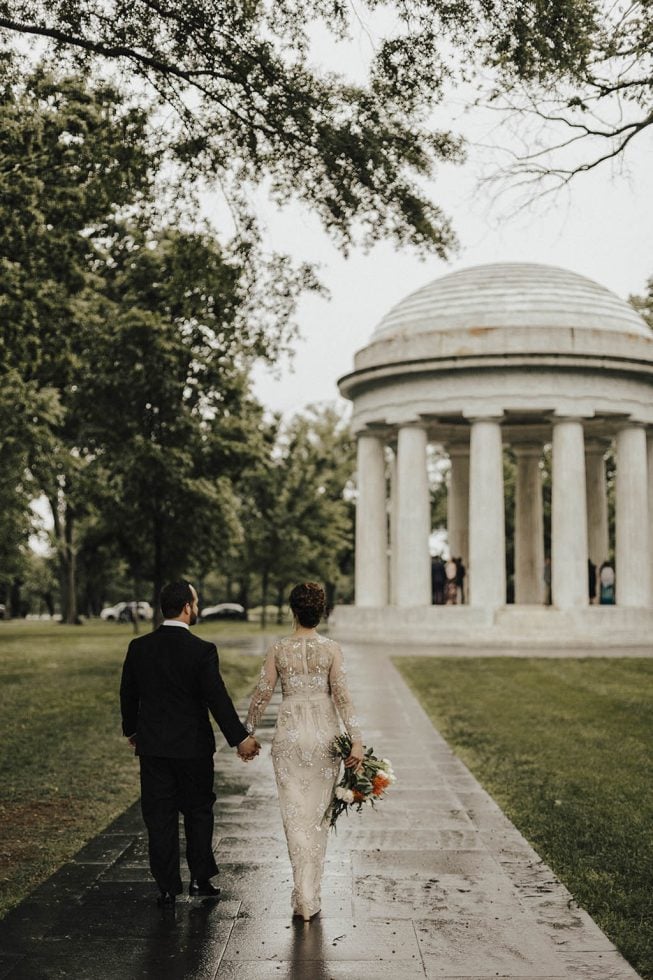 But Mike wasn't dismayed by the change of venues: Soraya's direct and honest demeanor was one of the first things that attracted him to her. The theme of simplicity, of valuing the important things, would grow to become a theme for the couple when, one night nearly three years later, they were going over their calendar, planning for the upcoming year when they decided to just pick a date for their wedding. "It was super simple and totally perfect," recalls Soraya. "No ring, no nothing, just us wanting to be together."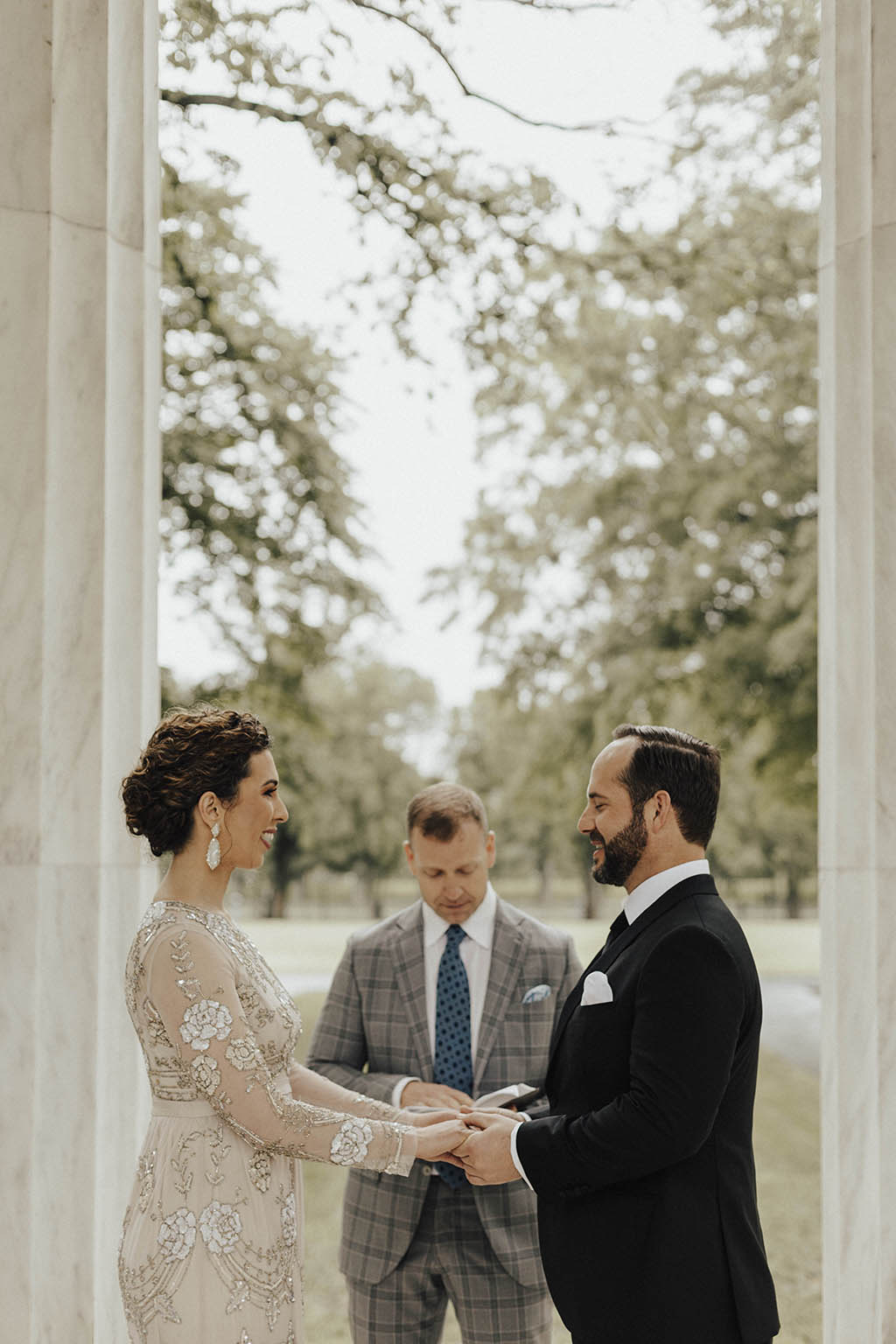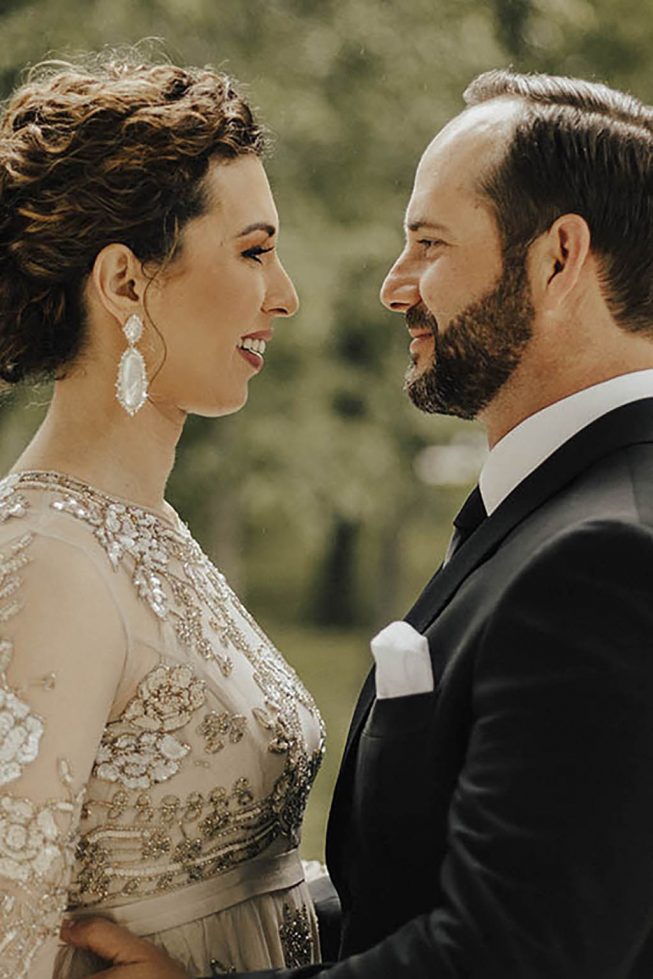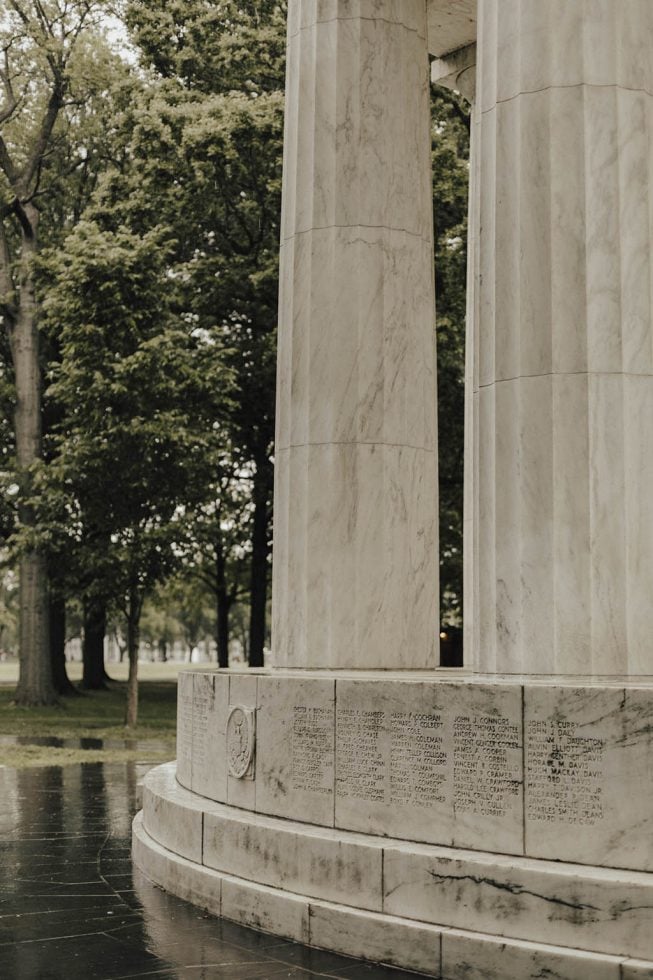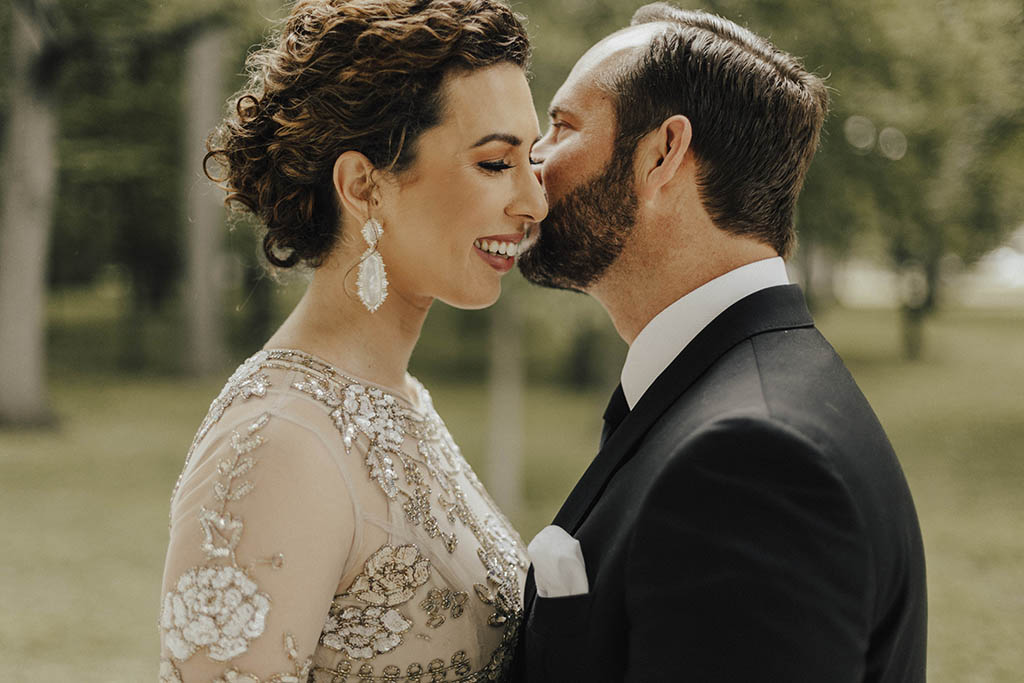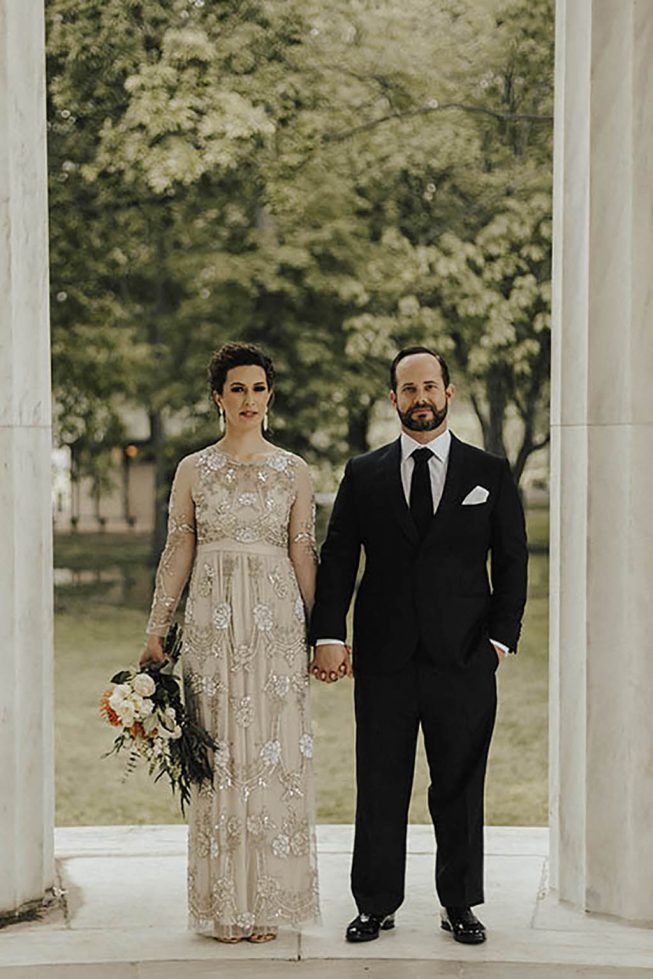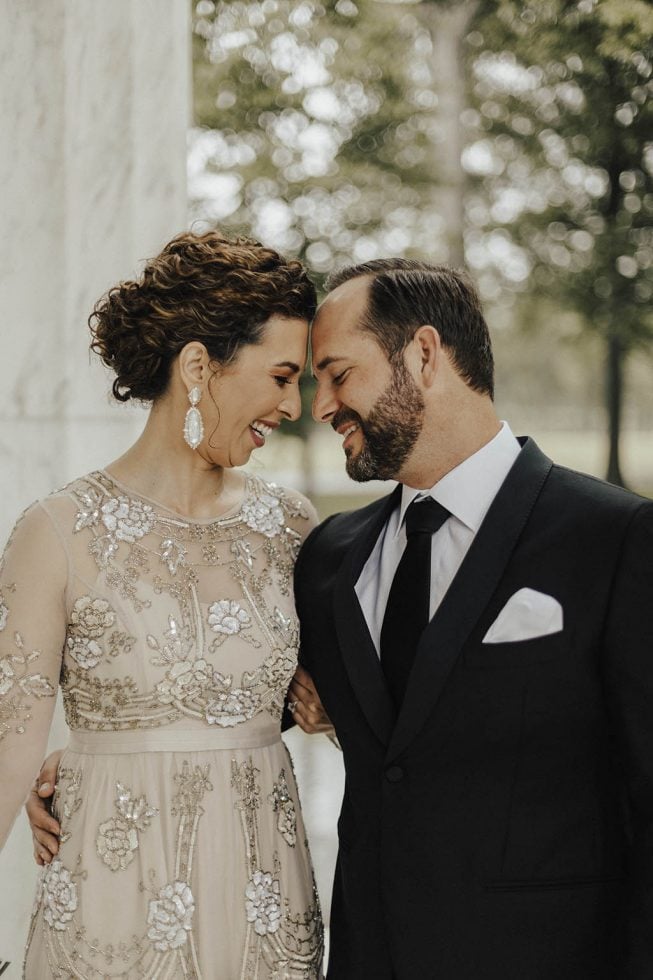 Soraya calls their wedding theme "just the important stuff." It was a rainy day in May when the couple said their vows, surrounded by family at the DC War Memorial on the Mall. Originally, Mike and Soraya had considered eloping, but realized they wanted friends and family to be present for their vows. They chose the DC War Memorial for it's natural and beautiful outdoor location, a choice that came through in the elegant portraits the couple took wandering along the paths of the mall, with Soraya in a captivating beaded gown. Because it was misty and overcast, the mall was relatively empty; it was, again, just their style.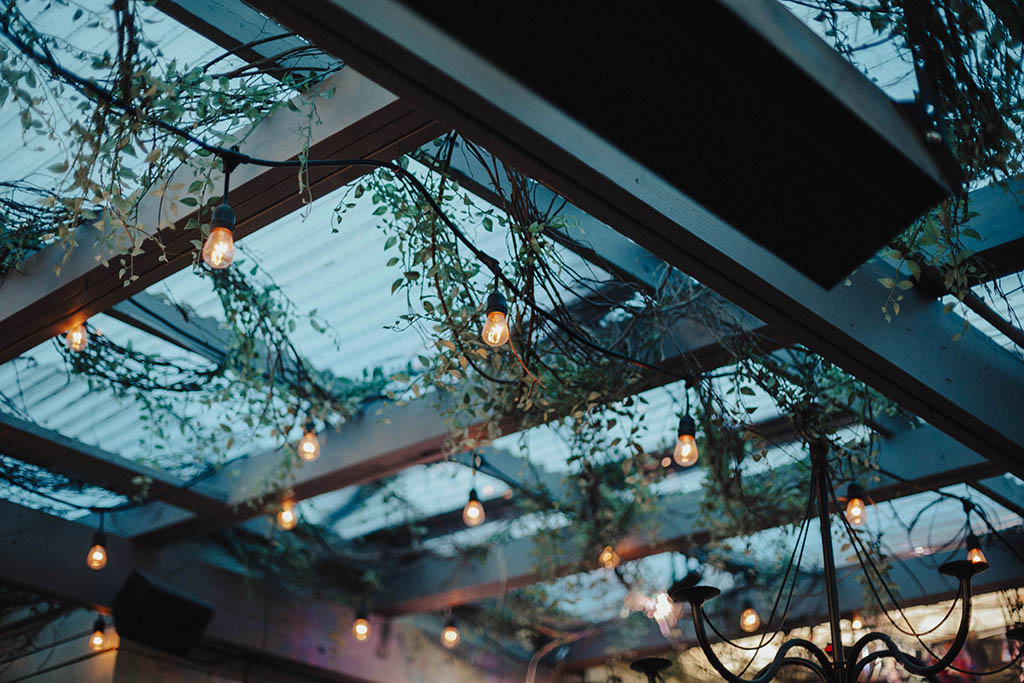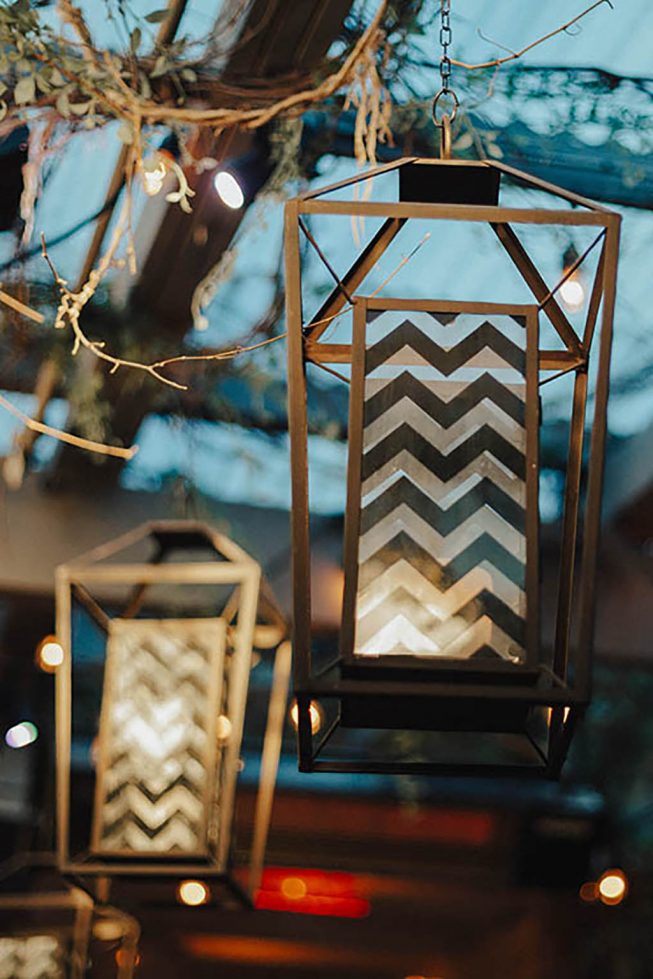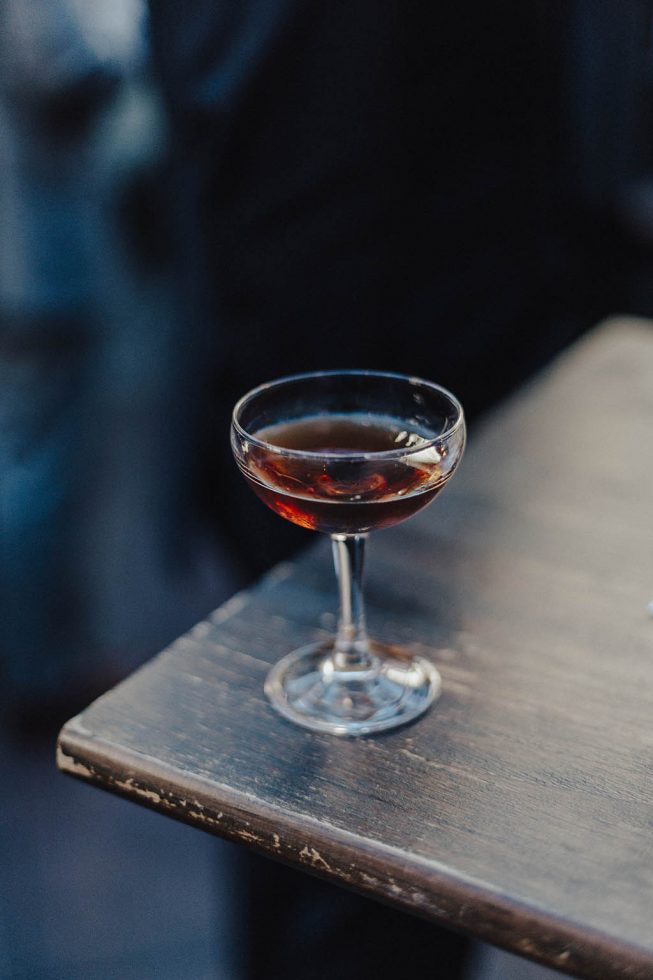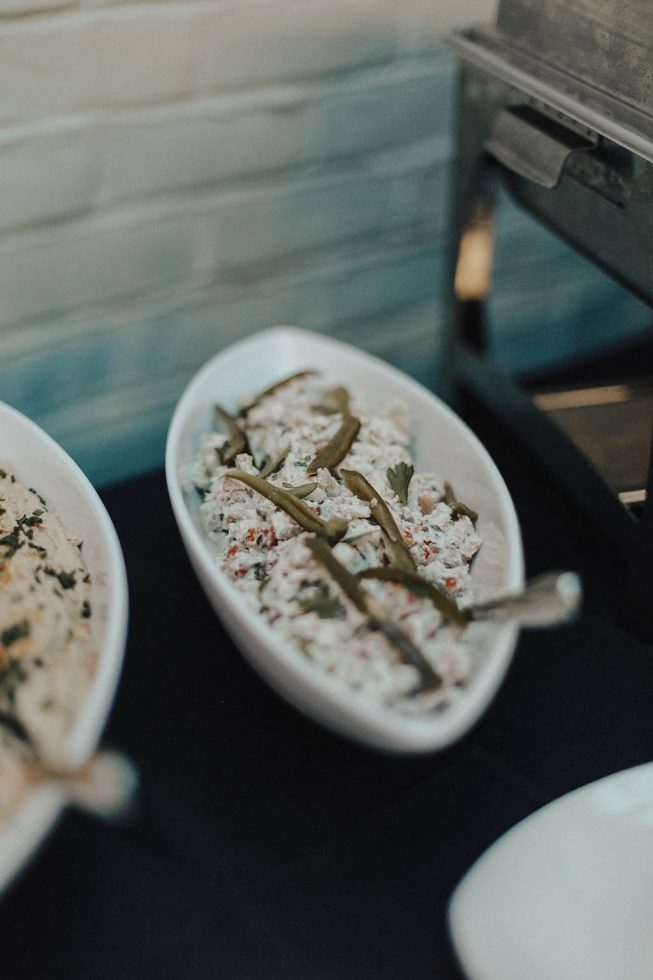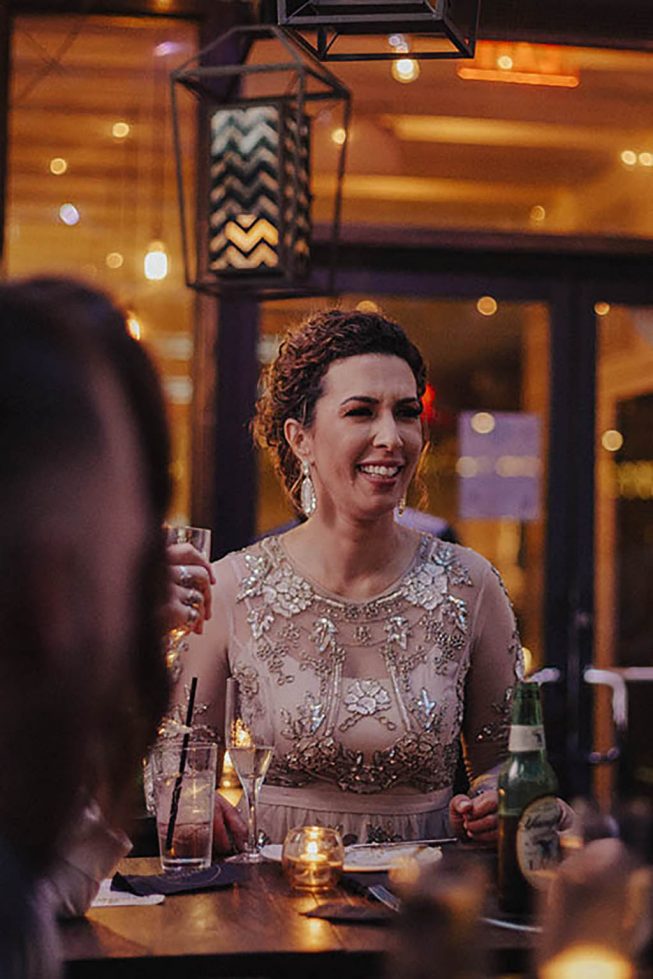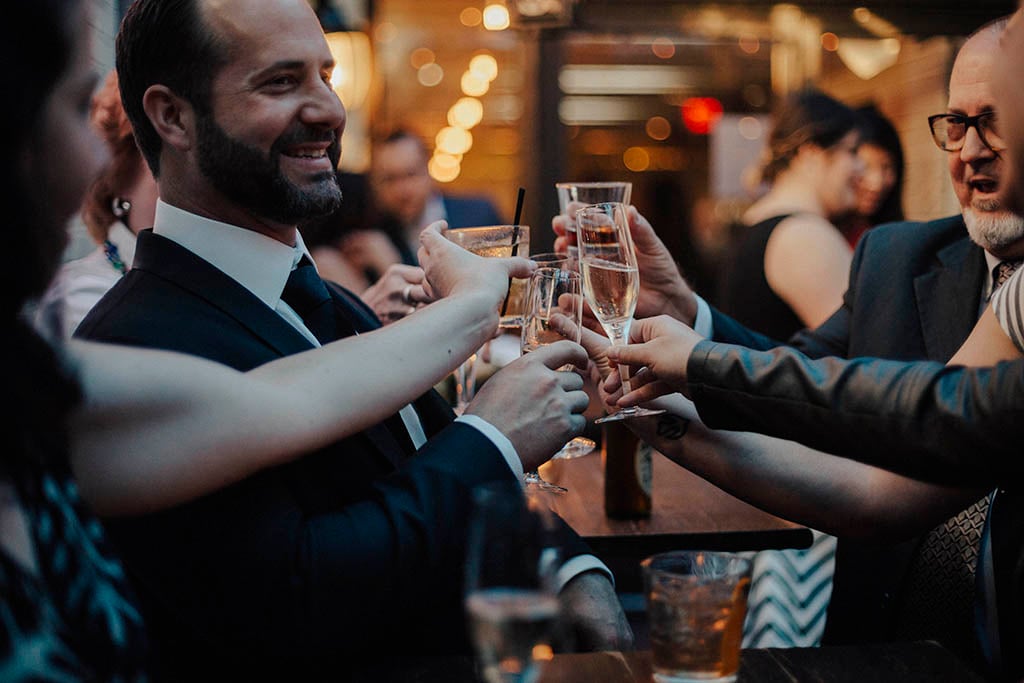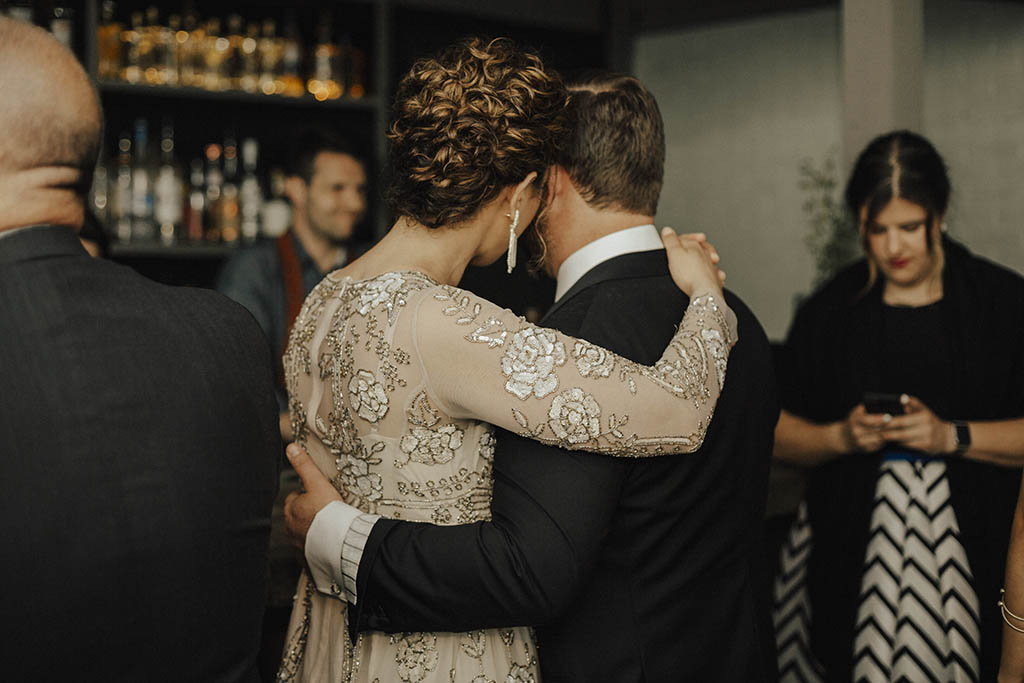 After their minimalist wedding ceremony, the party moved to Ambar, one of the couple's favorite DC eateries. There was no cake, no first dance, just plenty of toasts with friends and family. Since both Soraya and Mike travel often for work, they had the perfect honeymoon solution: a week spent at home relaxing together.
Vendors
Photographer: Erin Krespan Photography | Venue: DC War Memorial | Invitations: Minted | Caterers: Reception at Ambar Restaurant | Makeup Artist: Annette Queen | Hair Dresser: Denita of Jewel Hair Design | Bride's Gown: Needle and Thread from BHLDN | Groom's Tux: Custom by Dash's of Old Town