For their engagement photoshoot, Brooke McClure and Daniel Scott chose a sunset evening at the historic canals in Georgetown. A dreamy golden hour glow, historic stone walls, and scenic views of the river made for a romantic and perfectly charming backdrop. Their story below, with photos by Hannah Bjorndal Photography.
Like B&G on Facebook | Follow B&G on Instagram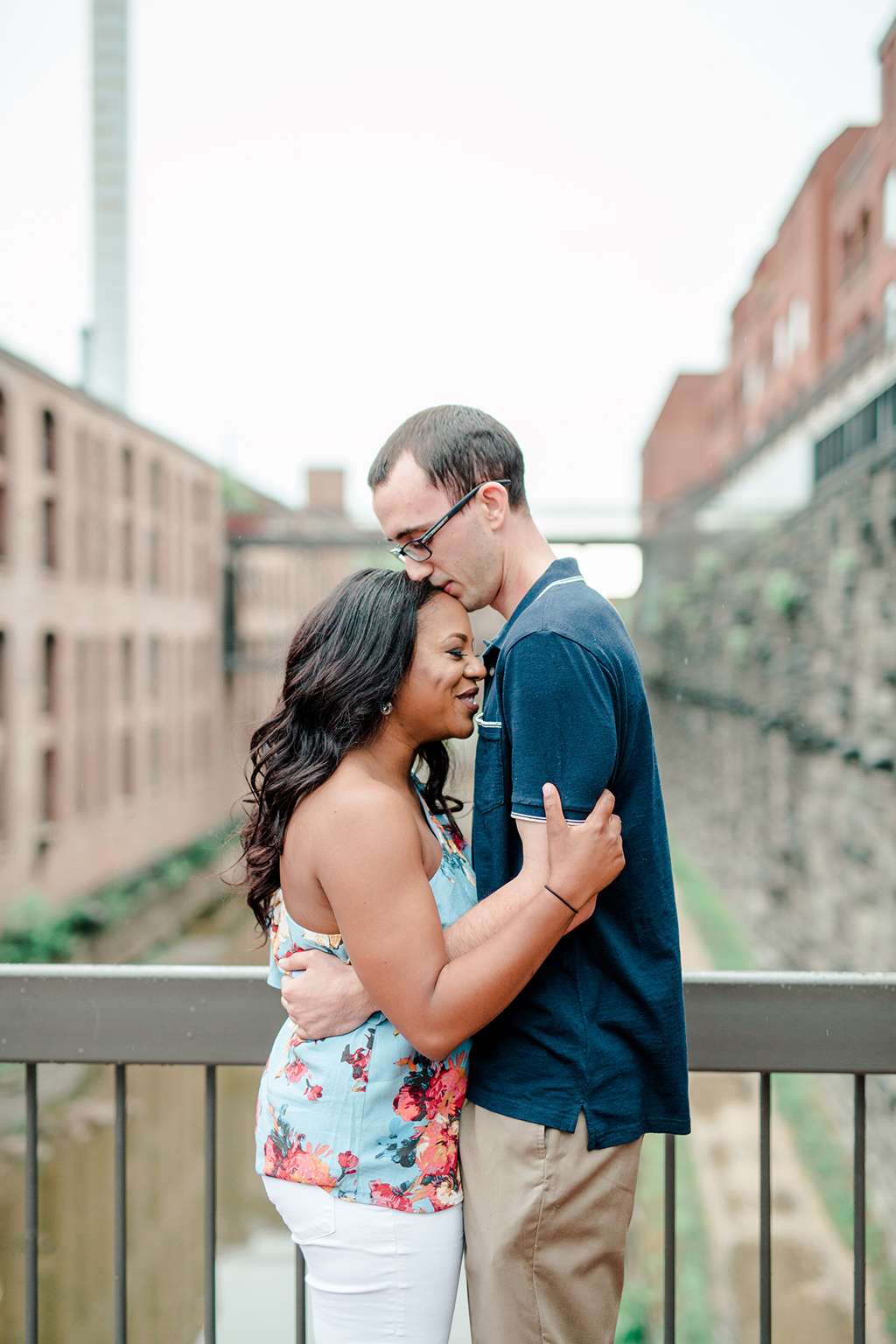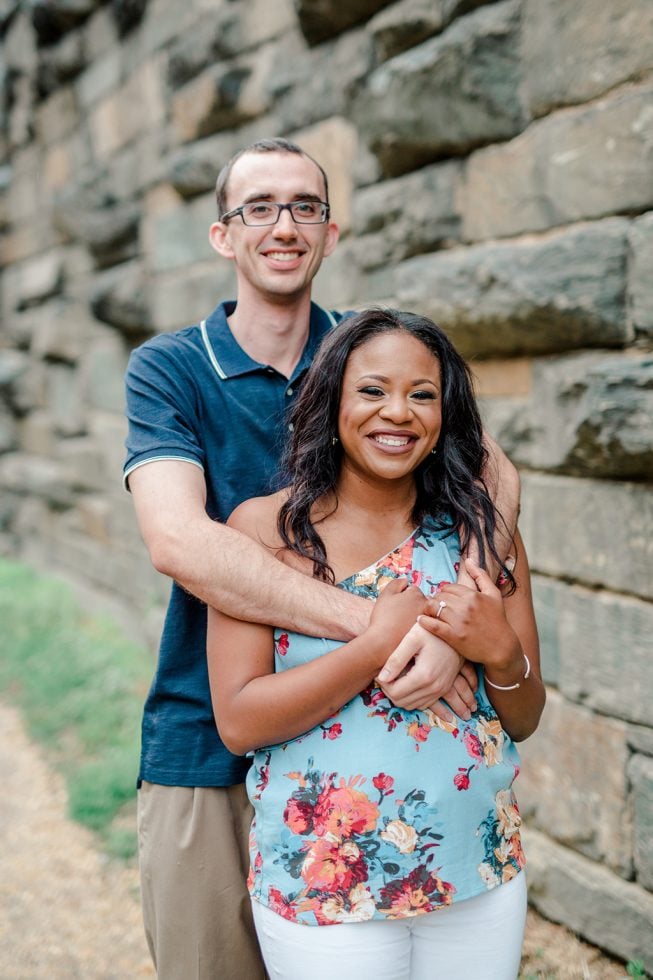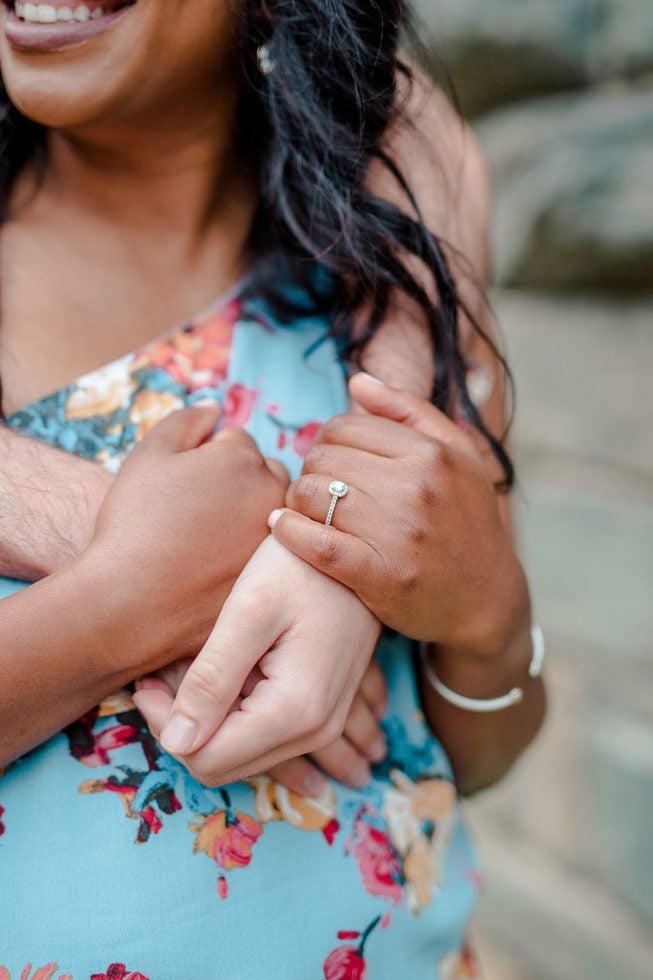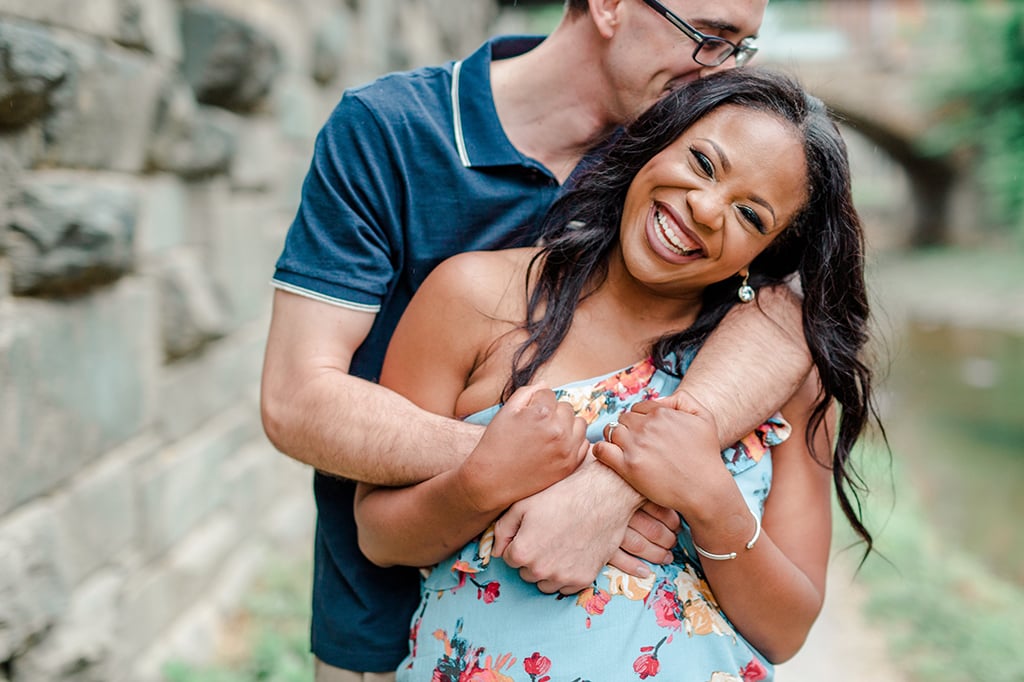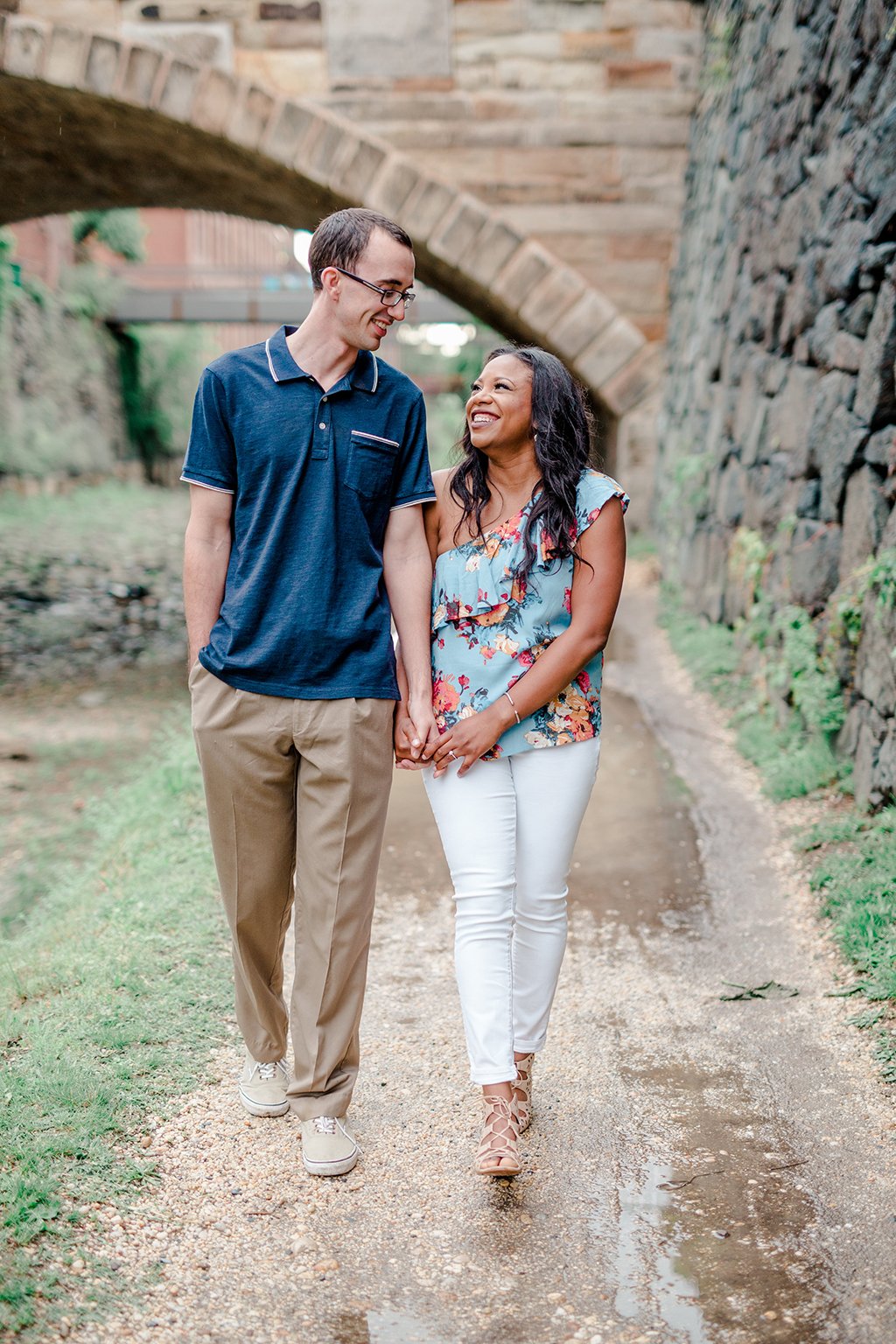 When Brooke McClure first met Daniel Scott (who goes by Danny), he was hired as a second cashier at the Staples where she worked. "I immediately thought, 'Goodness, this boy is tall,' followed by, 'He's cute,' and then, 'Yay, they finally hired someone so I don't have to be at the front as much anymore!'" says Brooke.
It was the summer of 2009 and Brooke had been working at Staples in Northern Virginia for a while. Despite being an extra help, at first Danny thought that Brooke wasn't his biggest fan, because his role gave him more freedom to roam the store. However, after working many shifts together, the two began to fall for one another. Brooke even had her friend, Nikki, come in to vet Danny.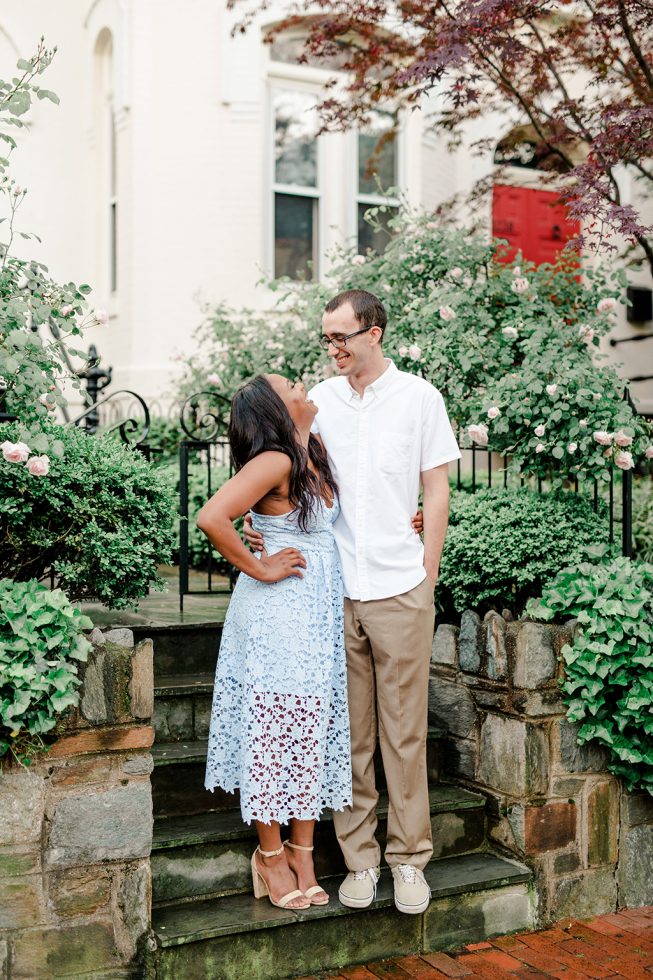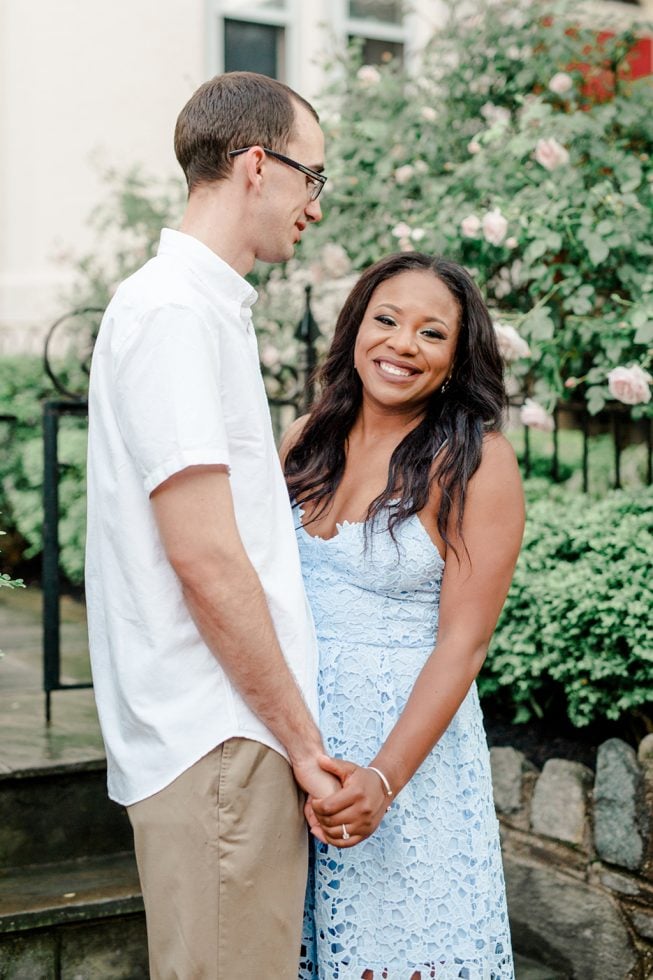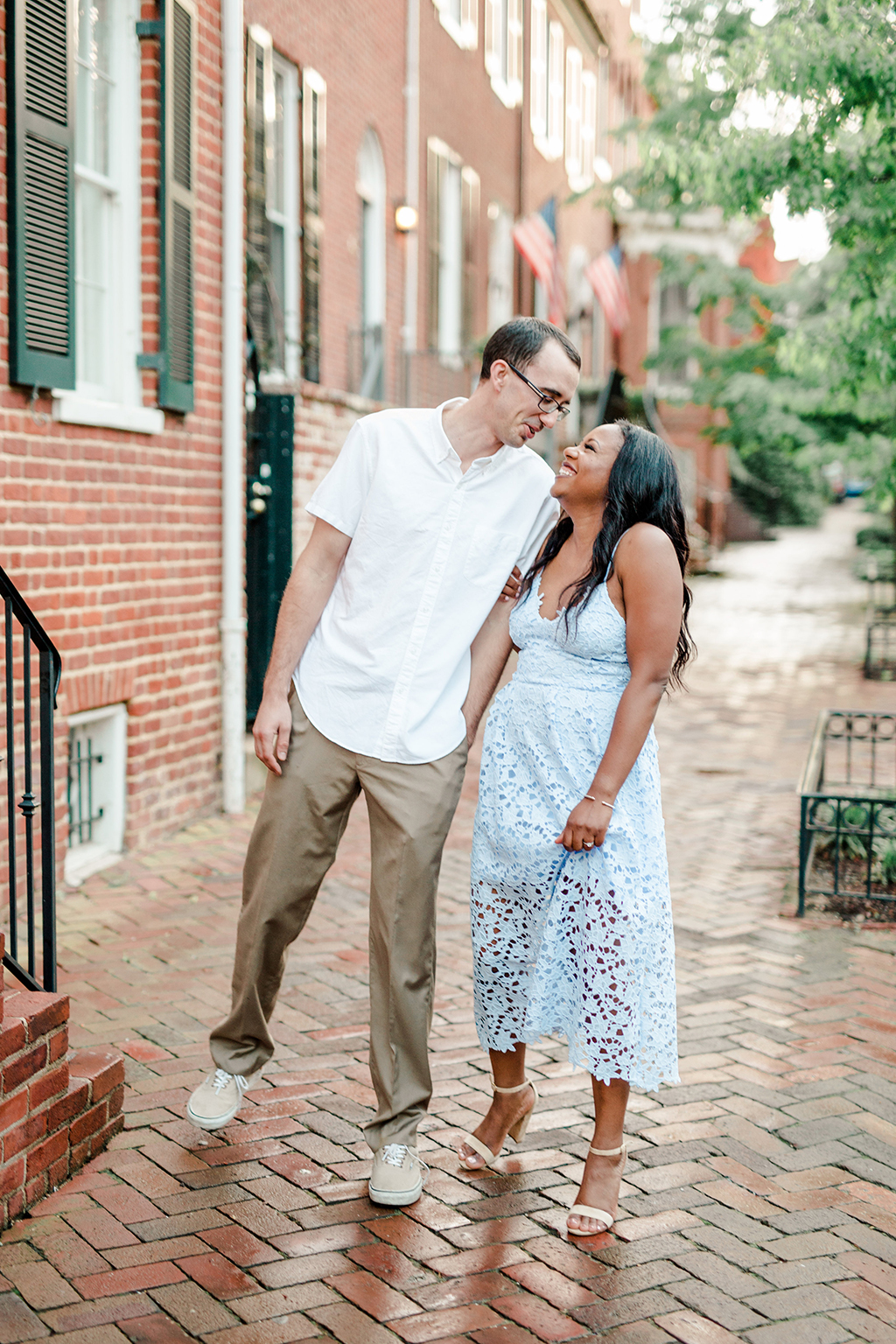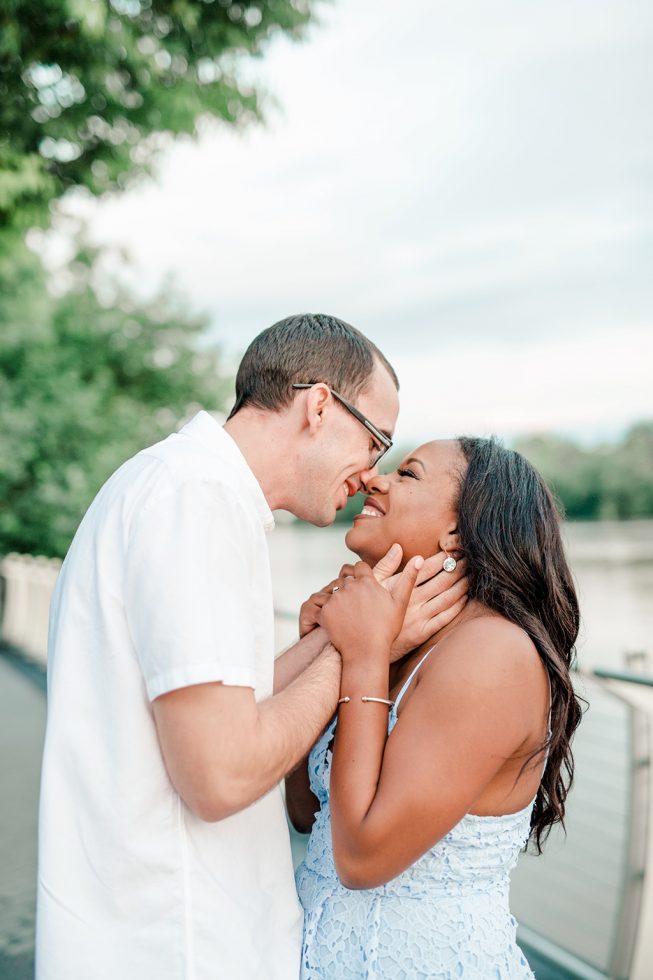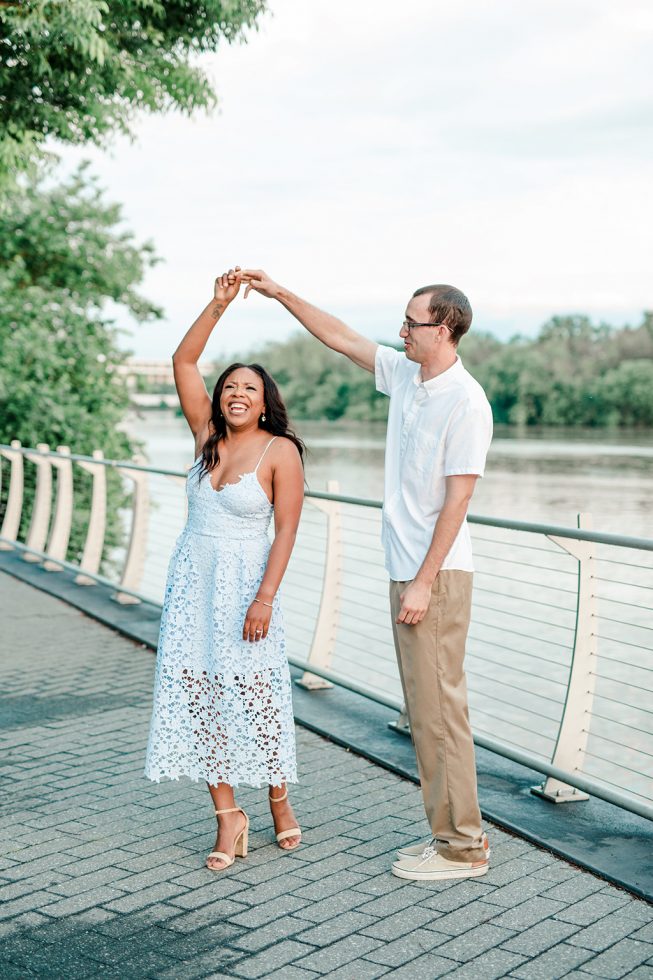 A first date lunch at Market One quickly led to a romance. The couple dated for five years before Danny honed in on his proposal strategy. He knew he wanted to surprise Brooke, so he concocted a plan for her 27th birthday. Brooke had scheduled a big birthday brunch with family and friends to celebrate, but Danny falsely told her he wouldn't be able to make it because he had to work.
That same week, Brooke's mom texted her to ask if she could meet her before brunch at the Lincoln Memorial to take some pictures with her coworkers. She even forwarded a fake email from her manager at the Hay Adams about the staff photos to throw off suspicion. Little did Brooke know, but Danny and Brooke's mom were in on the scheme together. When Brooke arrived, it was a windy day and she and her mom sat outside the Lincoln Memorial 'waiting for her mom's coworkers.' Brooke's meticulously curled hair was getting messed up, but her mom insisted they wait.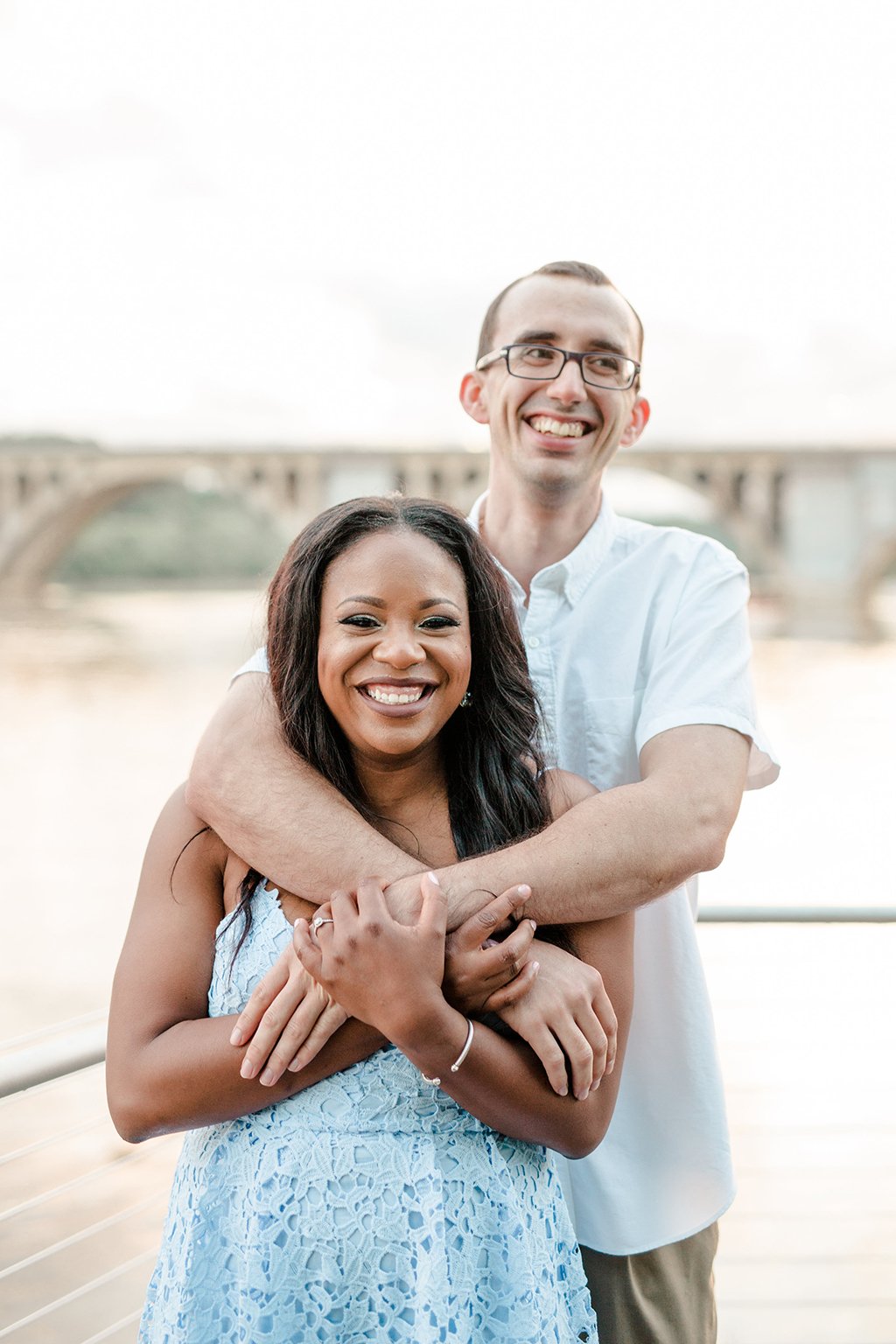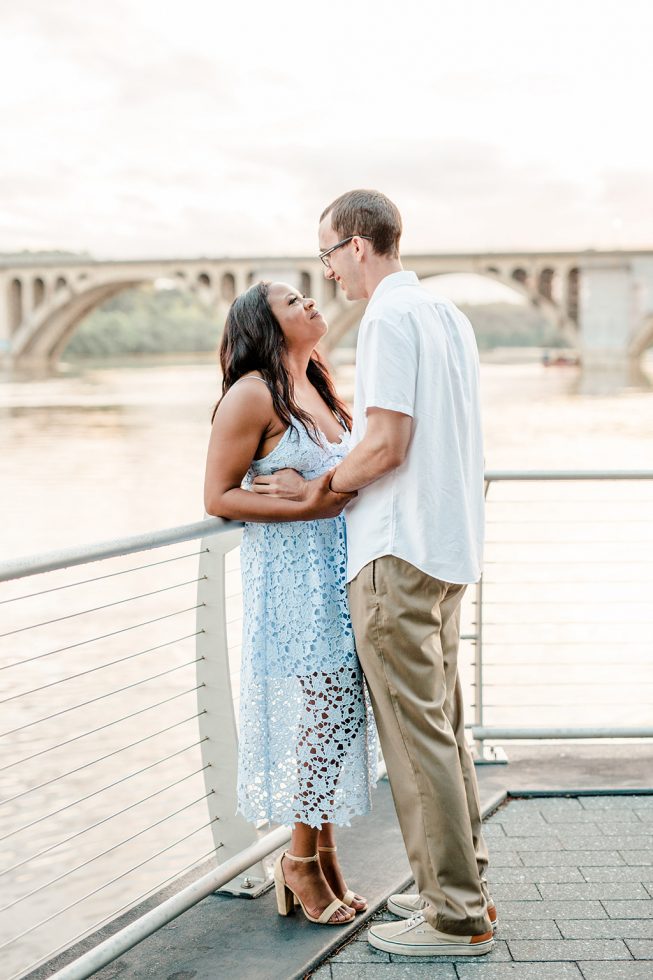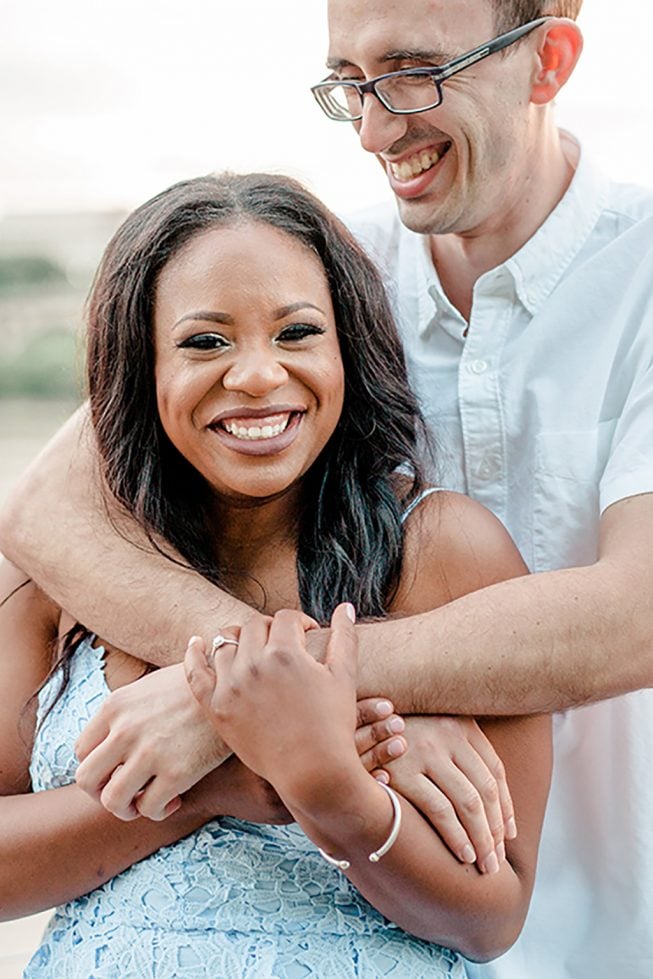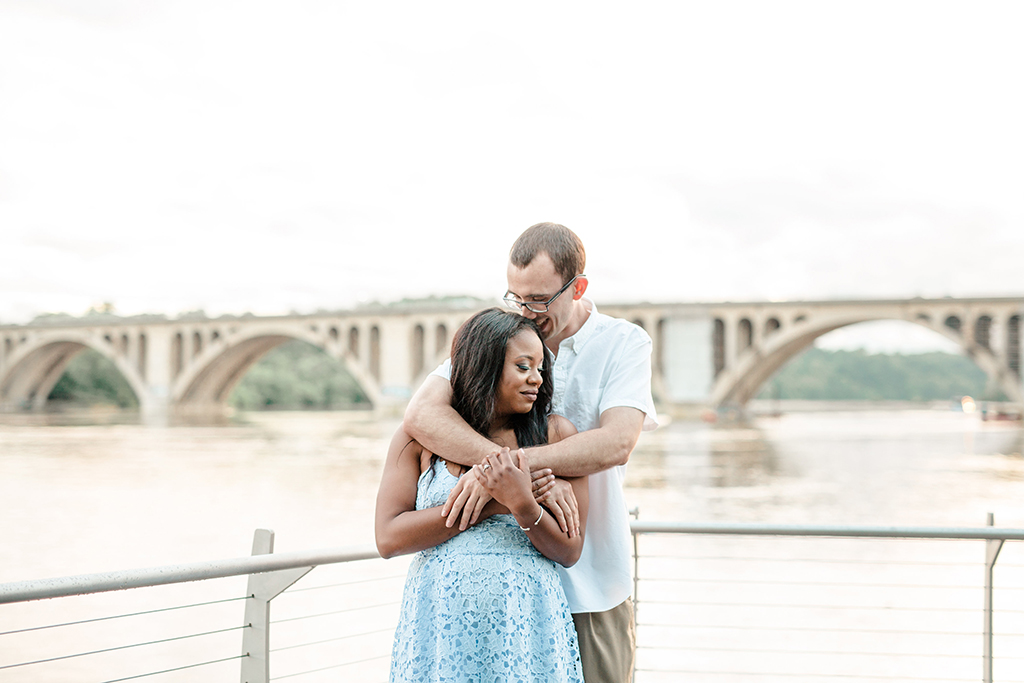 Suddenly Danny walked up out of nowhere with a VHS of Brooke's favorite movie, Aladdin. Brooke was so surprised that she gave him a hug and said she was excited he could make it for brunch. Danny handed her the VHS box, but Brooke couldn't understand why he had gotten her a VHS instead of a DVD.
"Open it," Danny insisted. As she opened it, Danny got down on one knee and proposed. Inside the VHS box was a diamond engagement ring. Brooke was so surprised she began to cry, but when she finally did manage to get an answer out, it was a resounding 'yes!"
Photography by: Hannah Bjorndal Photography