When Stacey Johnson, the Director of Strategic Partnerships at the U.S. Chamber Technology Engagement Center, reluctantly agreed to attend a friend of a friend's cookout five summers ago, she assumed she'd make a brief appearance, maybe an hour or two at most. Instead, she met NEC senior director Benji Hutchinson, who was dressed for the party's Olympics theme as team France á la summer 2012 games. Chatting with him, she lingered long into the evening, before escaping to a bar with him and a few mutual friends.
By the end of the night, Benji was so smitten, he leaned in and kissed Stacey—who'd found herself falling for him, too. It was an easy "Yes!" on her part, when he asked her out the very next day. Read on for their story, with photos by Mason Photography.
Like B&G on Facebook | Follow B&G on Instagram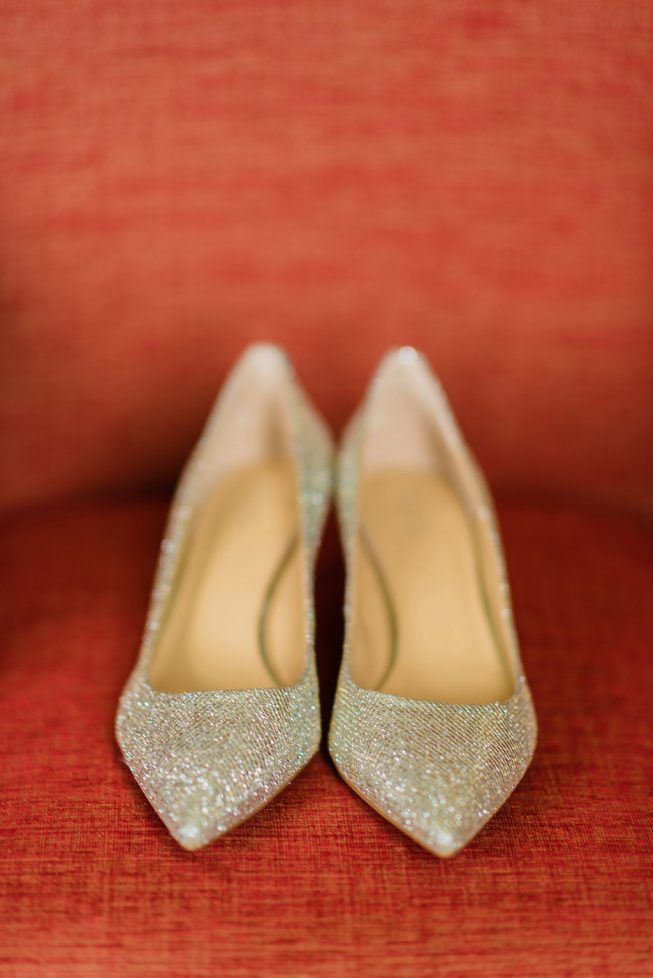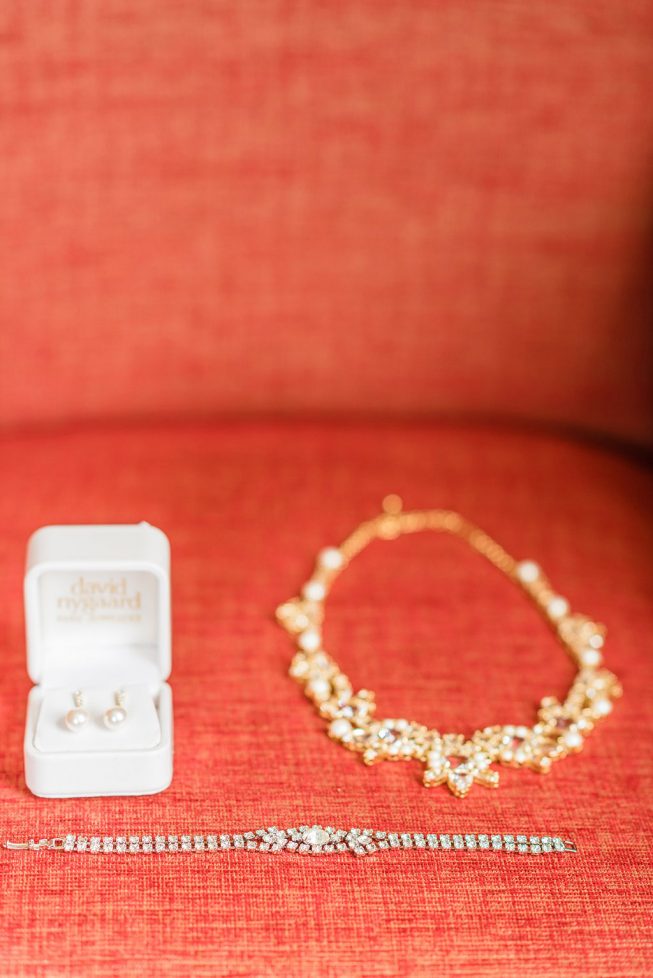 Stacey and Benji's first date was quintessential summer in DC: jazz in the sculpture garden on a Friday evening with a pitcher of red sangria to split.
For dinner, they headed to Clyde's in Chinatown, and later, to bar/arcade Iron Horse where they faced off in skeeball (and Stacey snagged the win).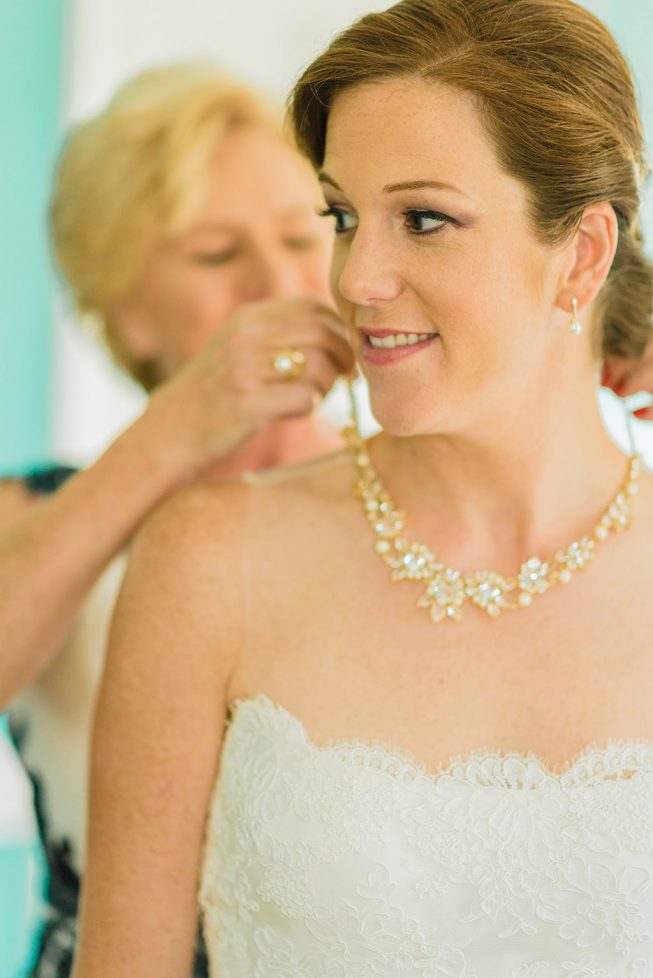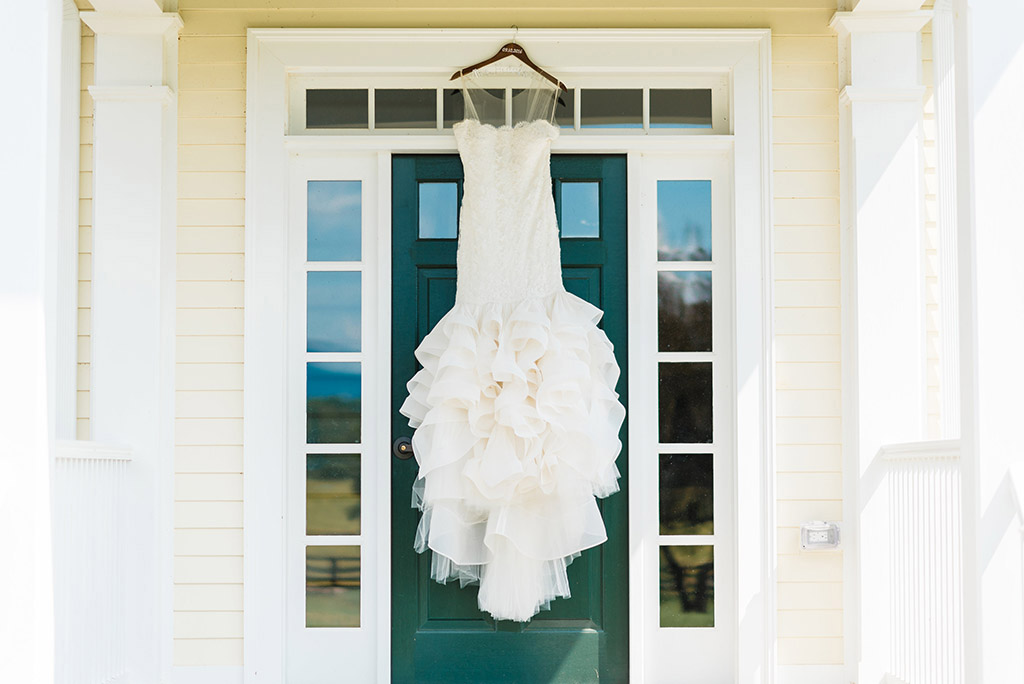 A lifelong skier, Stacey warmed up Benji to the sport. Last March, they escaped on a weekend ski trip to Mammoth Mountain, California (one of their ski destinations of choice), where they spent Saturday hitting the slopes.
On Sunday, they took a break mid-day, returning to the lodge for lunch. Stacey turned away from Benji just long enough to remove her skis—and for Benji to get down on one knee. As she swiveled to face him, he proposed, both of them still in full ski garb (goggles, helmets, gloves, and all).
Although the newly engaged couple was scheduled to return home the next day, Mother Nature had other plans. A snowstorm rocked the area that night, leading to cancelled flights and a surprise extra day of ski-town bliss.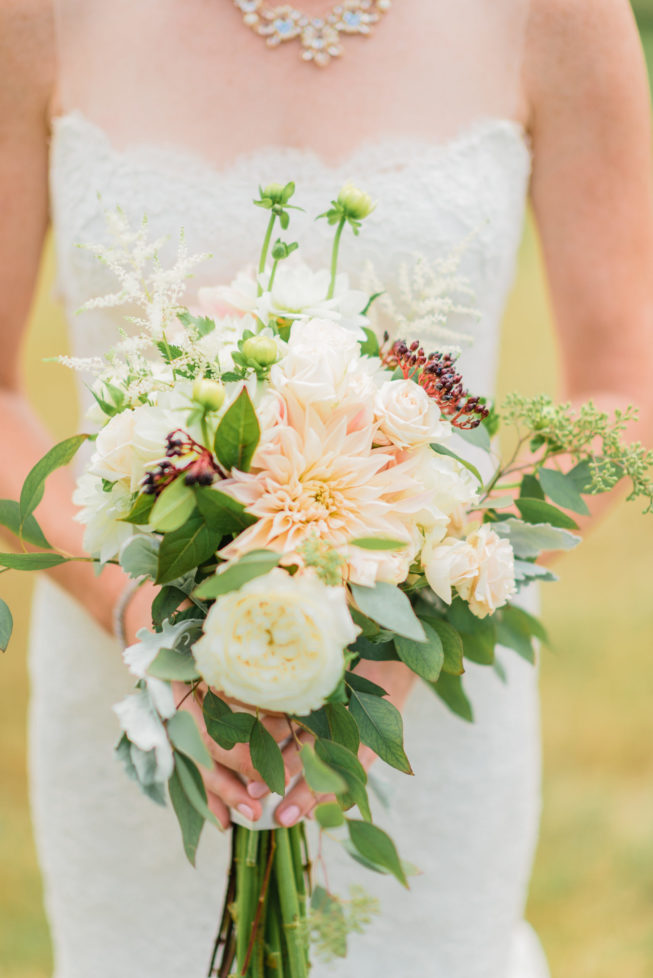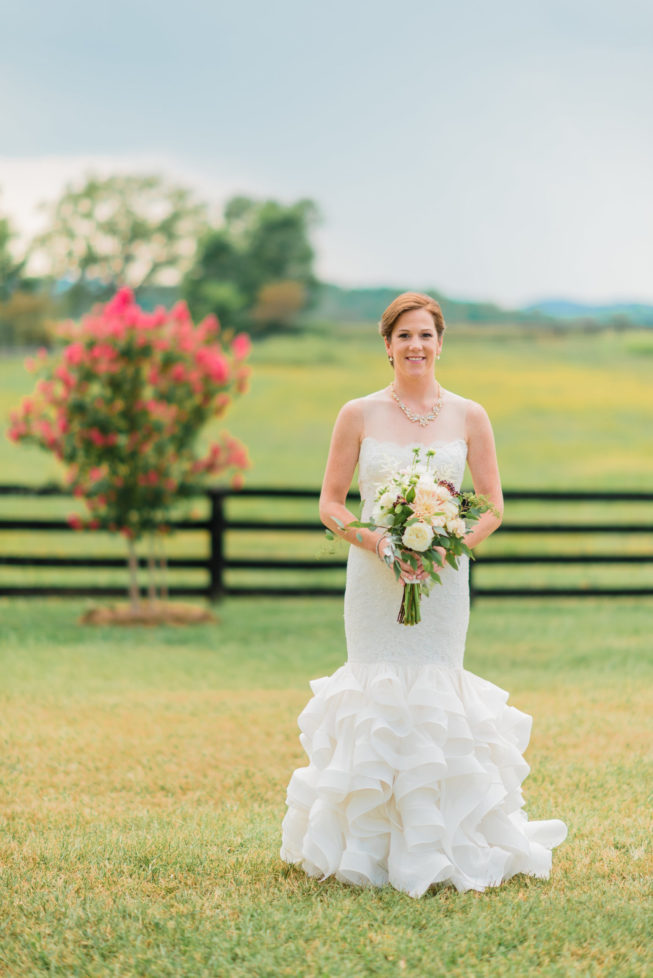 Stacey and Benji tied the knot in the all-white, chandelier-laden Front Royal Presbyterian Church.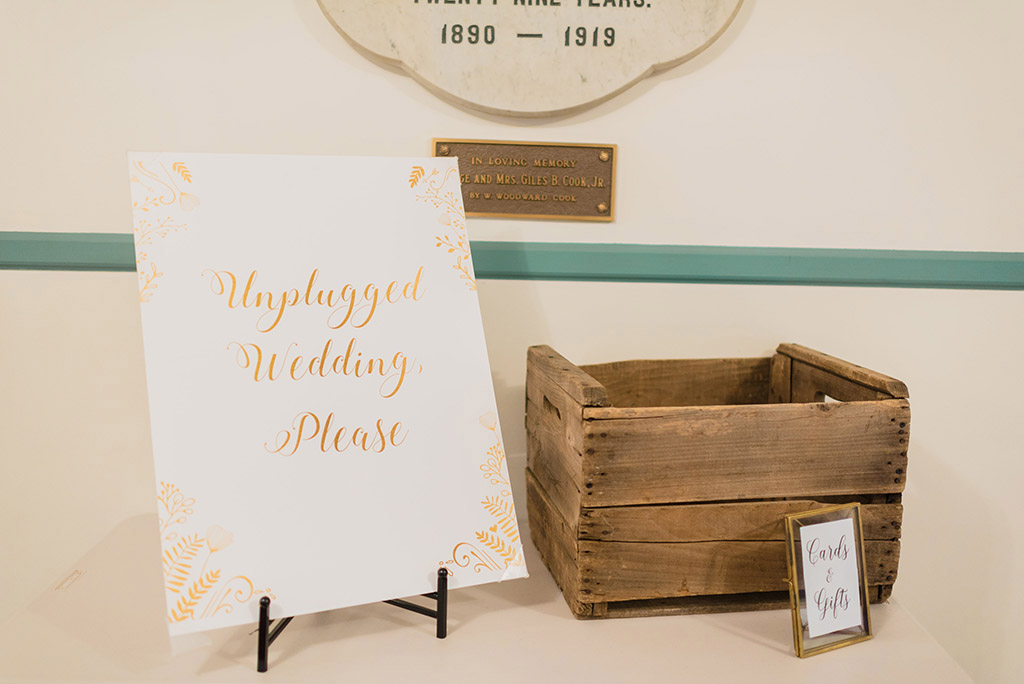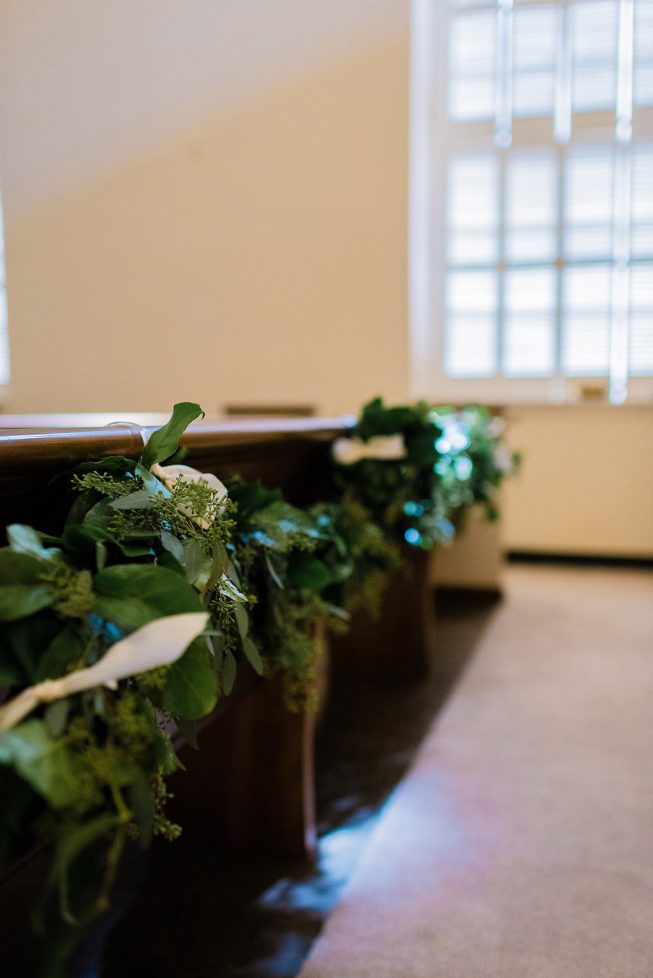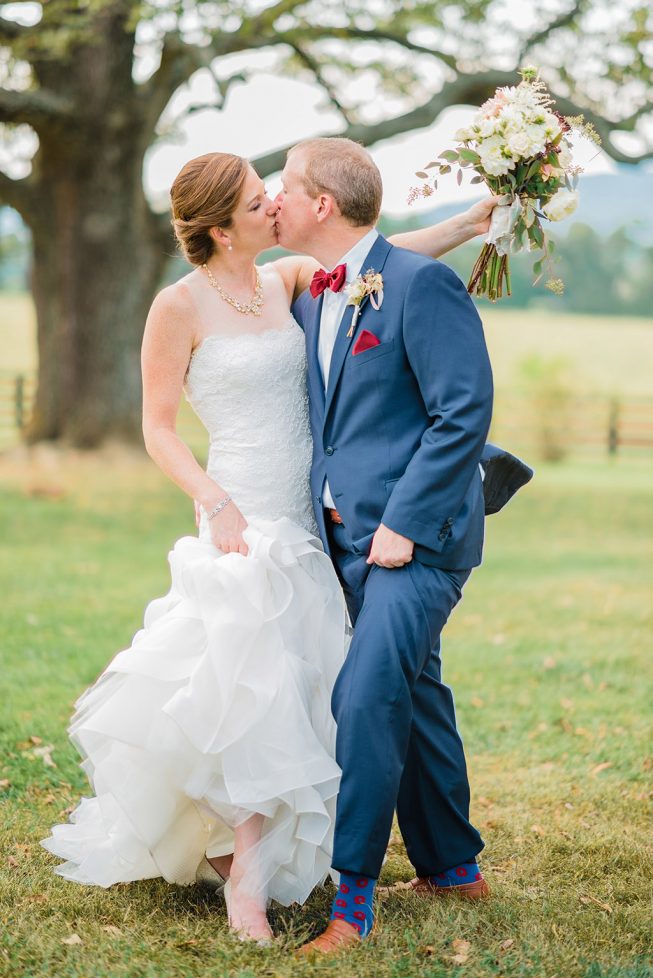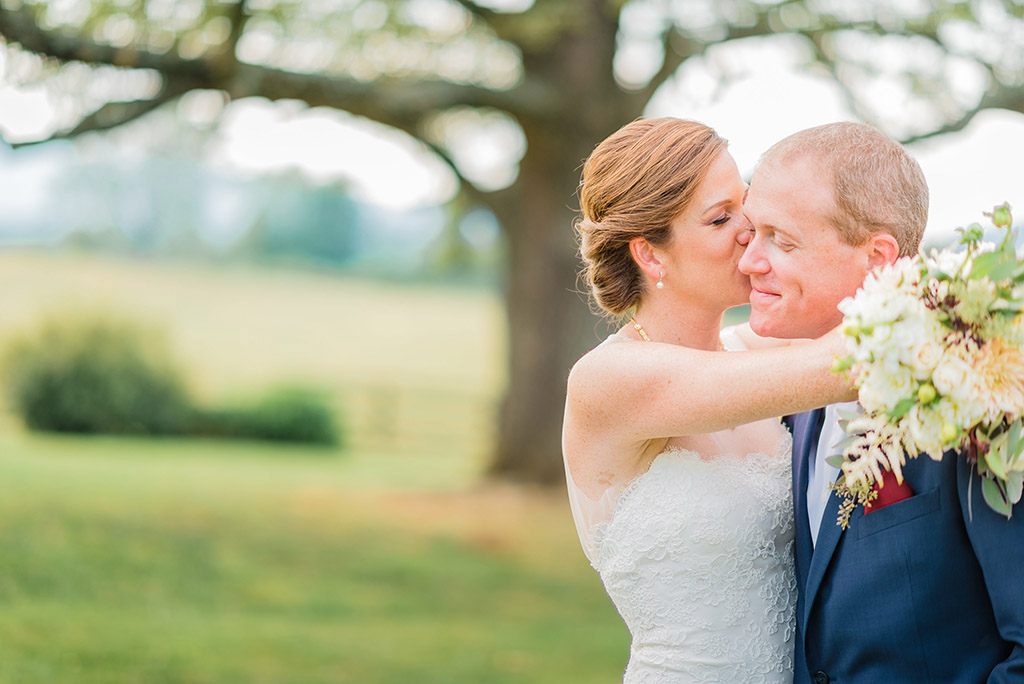 As evening approached, Stacey and Benji found their way to the countryside of Huntly, Virginia and into the main wine-storage room at Rappahannock Cellars—a space elevated to rustic elegance by stunning flower-petal tablecloths and autumn arrangements of roses, dahlias, eucalyptus, garland, and moss.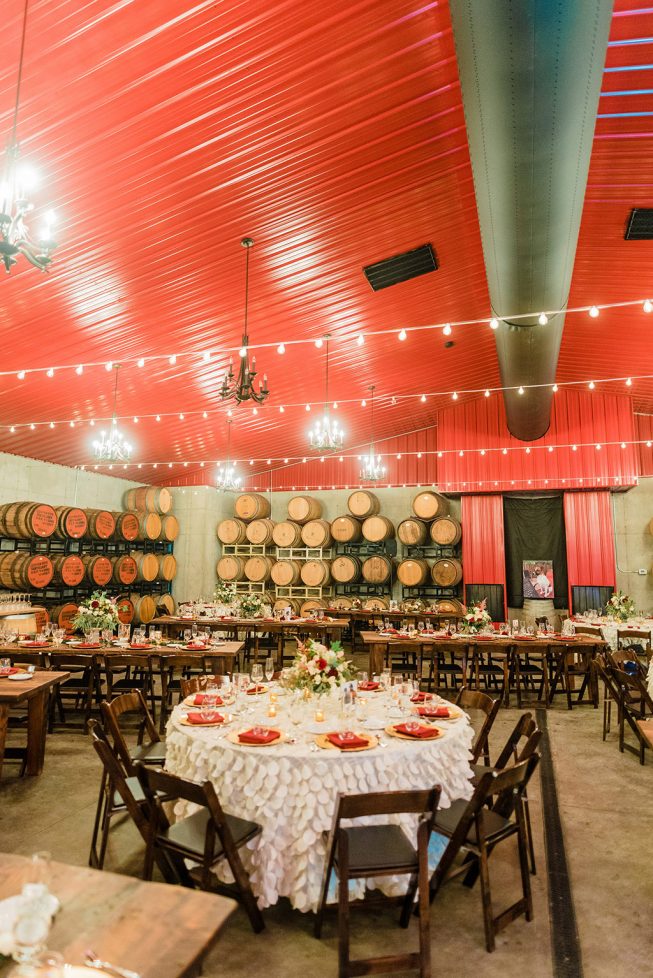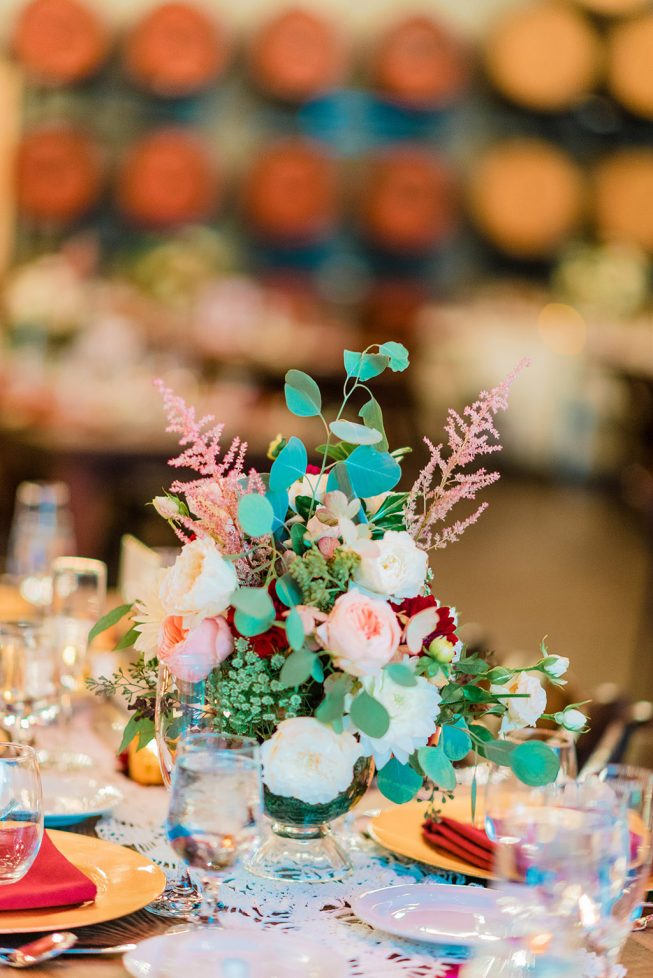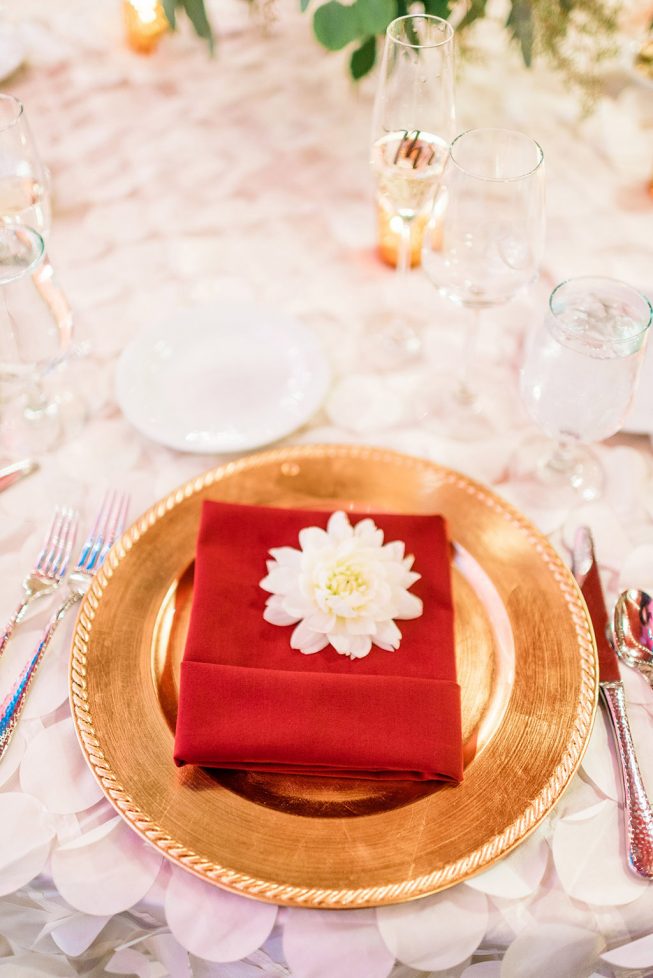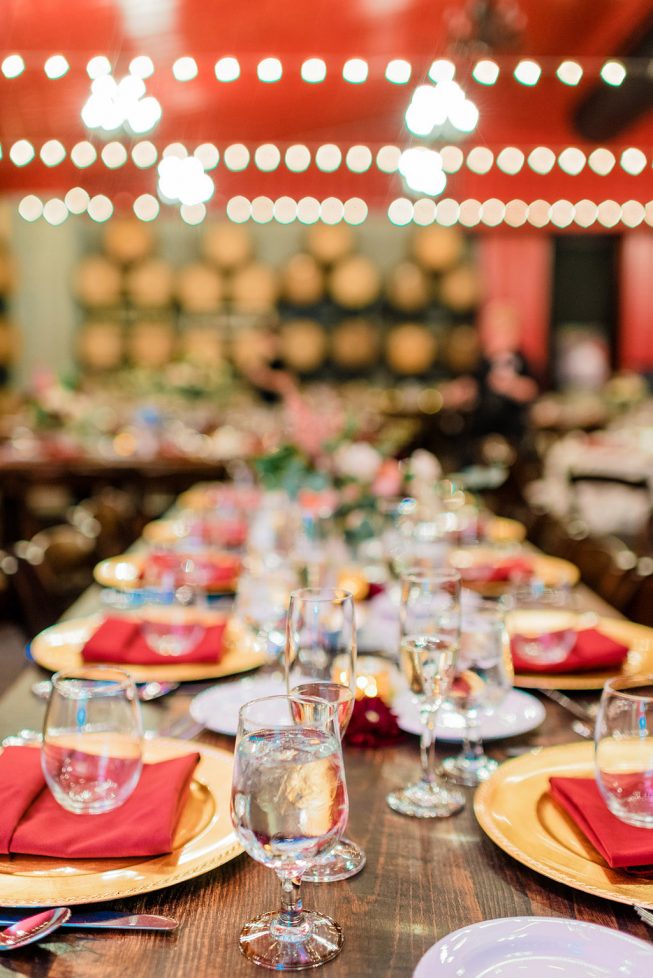 The newlyweds swirled across the dance floor to "This" by Darius Rucker before inviting guests to indulge in a range of libations. A full bourbon bar revealed Benji's strong Kentucky roots, and a champagne cocktail named after the couple's dog made the perfect drink for toasting.
A towering three-tier almond wedding cake packed with strawberry filling and covered in vanilla frosting was only one of the many sweets to cap off the evening. Guests also chowed down on chess squares (yellow cake with pecan crust and cream-cheese filling), macarons, and, in keeping with the requisite drink of the evening, bonbons spiked with bourbon ganache.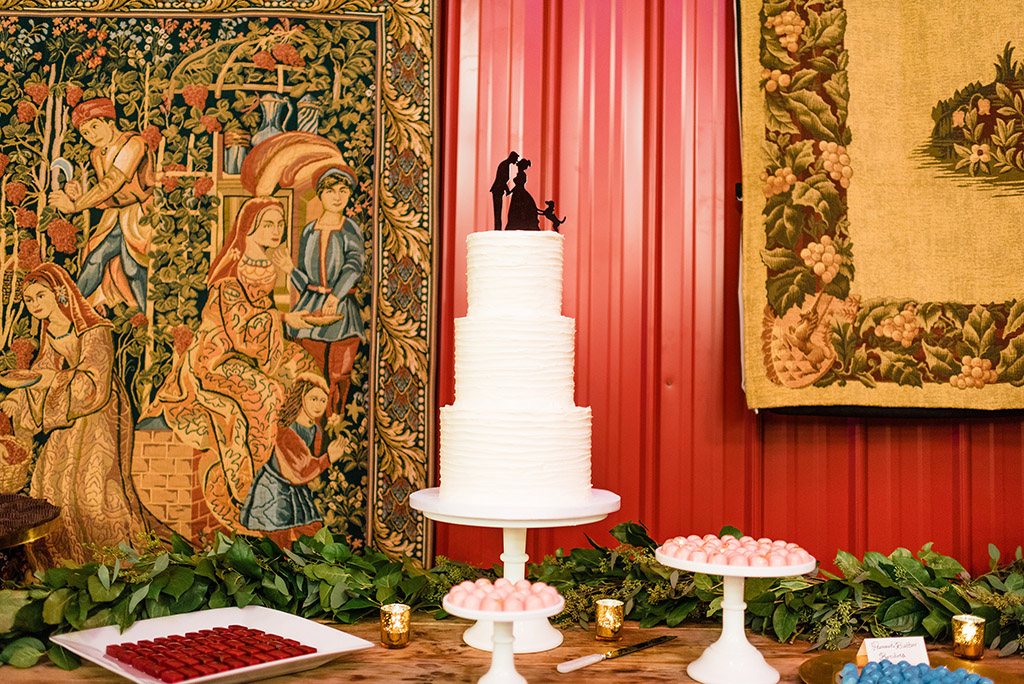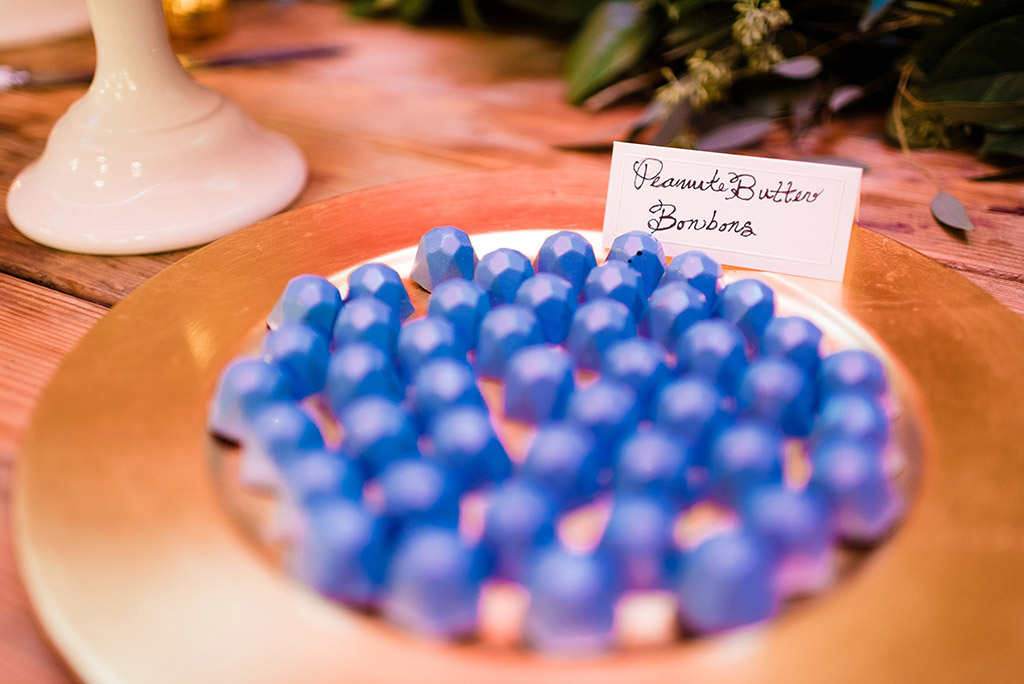 After a sparkler-lined exit, Stacey and Benji jetted off to Greece for a romantic beach-side honeymoon before returning to their home in Arlington.
VENDORS
Photography: Mason Photography | Event Coordinator: Sincerely Pete Events | Ceremony Venue: Front Royal Presbyterian Church | Reception Venue: Rappahannock Cellars | Florist: Sincerely Pete Events | Catering: Marriott Ranch | Cake & Desserts: Catherine George Cakes | Wedding Dress: Reem Acra from Nordstrom Wedding Suite | Tux: Jos. A. Bank | Hair Stylist & Makeup Artist: Gabby and Martha Hair & Makeup | Entertainment: The Adrian Duke Project (Sam Hill Entertainment) | Wedding Invitations: Minted | Transportation: Fleet Transportation | Place-card Display: Paisley & Jade