Eric Nielsen, a microwave engineering account manager and photographer, and Alatheia Larsen, a research analyst by day and artist by night, are both explorers and adventurers. Case in point: for their engagement shoot, they chose not just one, but more than five different locations throughout the District. Scroll through the images below, courtesy of Steven Berkenkemper of Birchfields, to see if you recognize all of these prominent DC institutions.
Follow B&G on Instagram | Like B&G on Facebook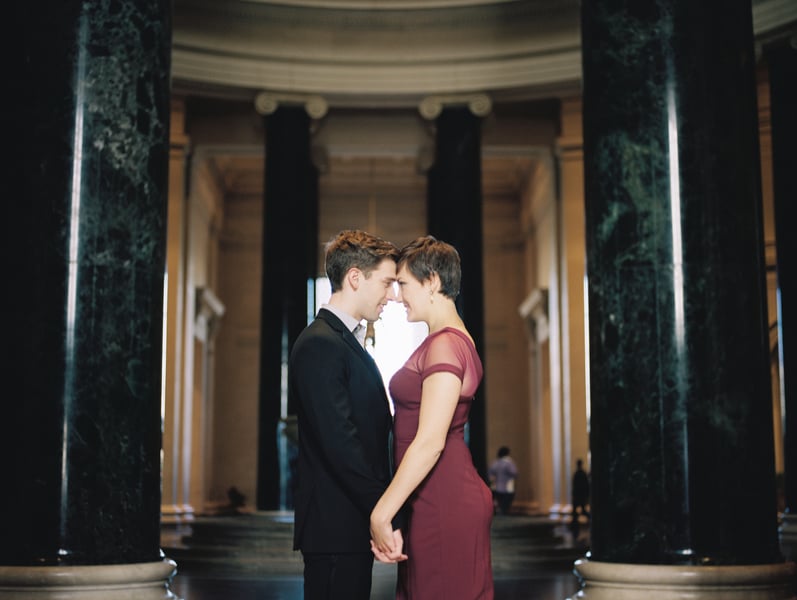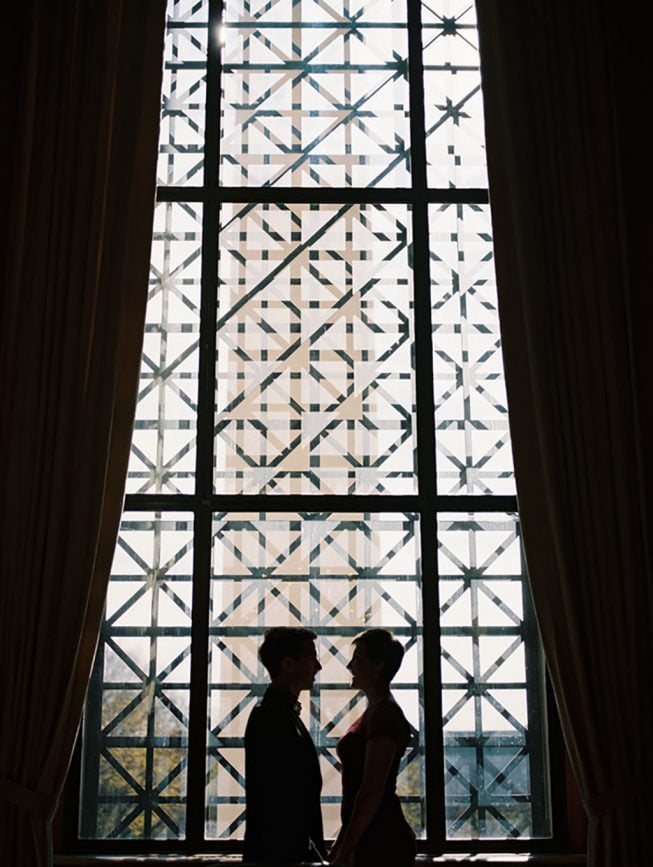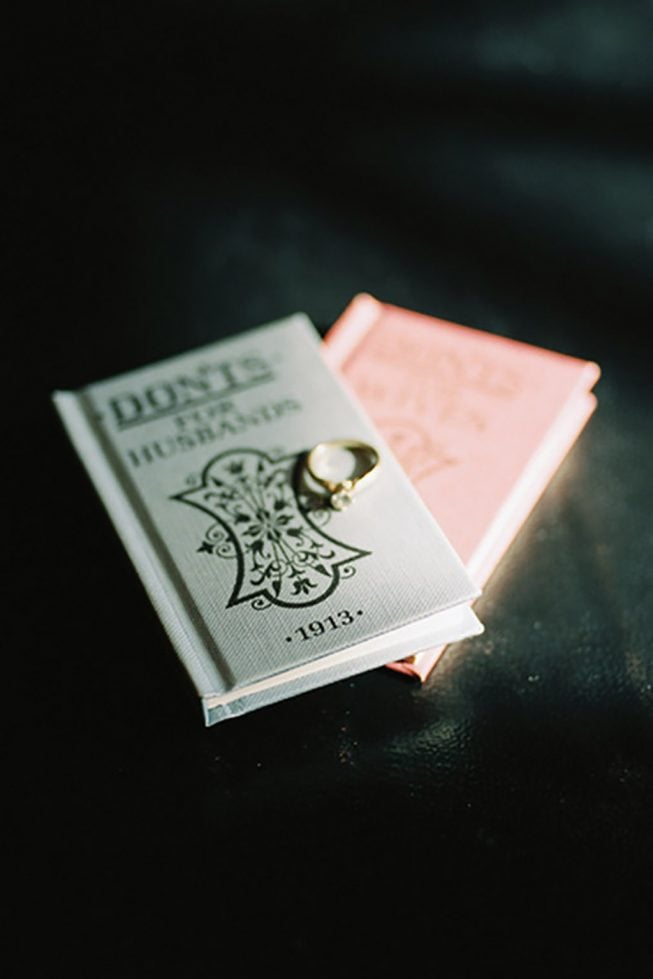 Eric was working in the student mail center assigning incoming students mailboxes when a name jumped out at him: Alatheia Larsen. The name, Alatheia, was the same as a photography business he'd had after high school, so when the person Alatheia turned up the first time to pick up her mail, he was more than a little curious.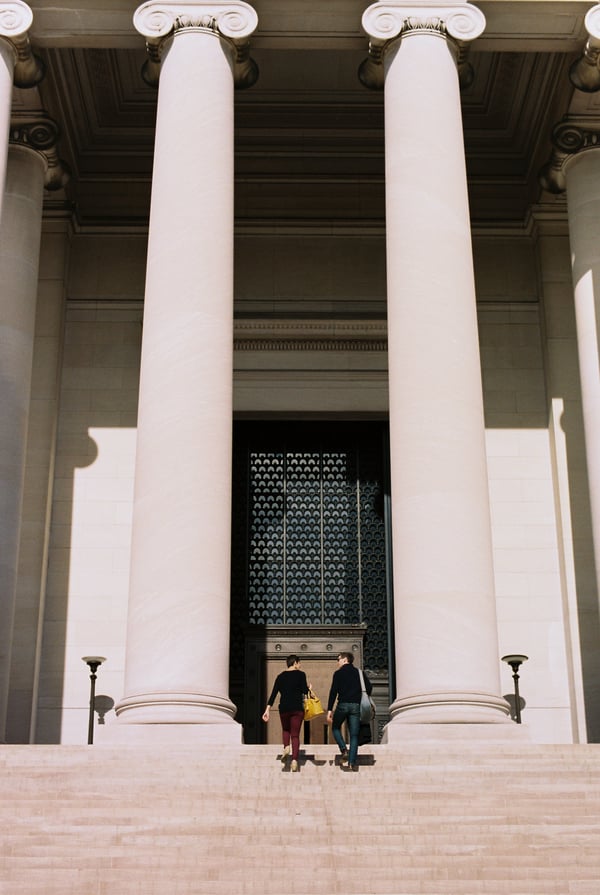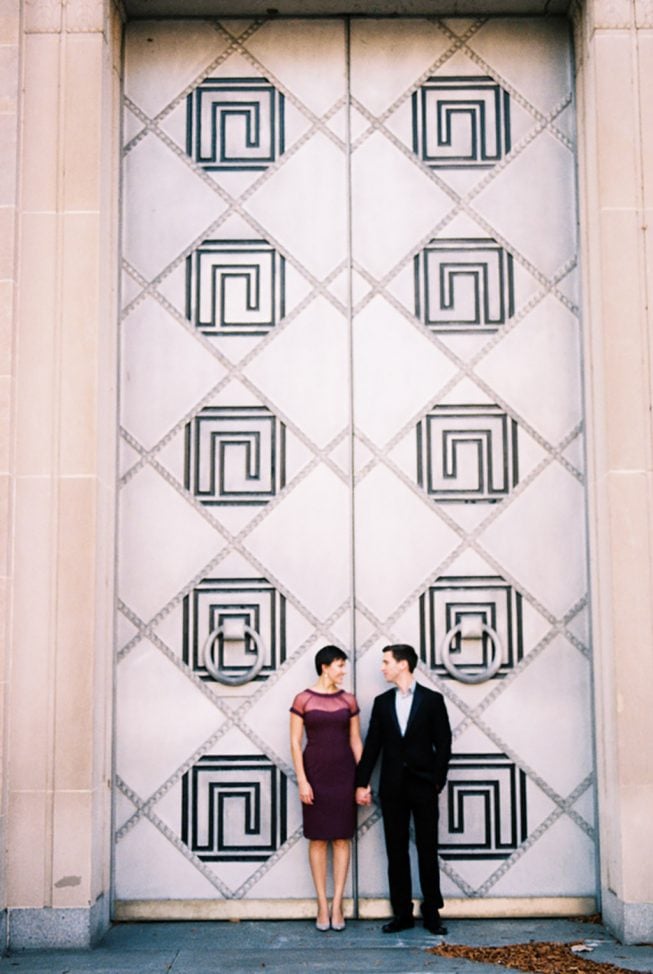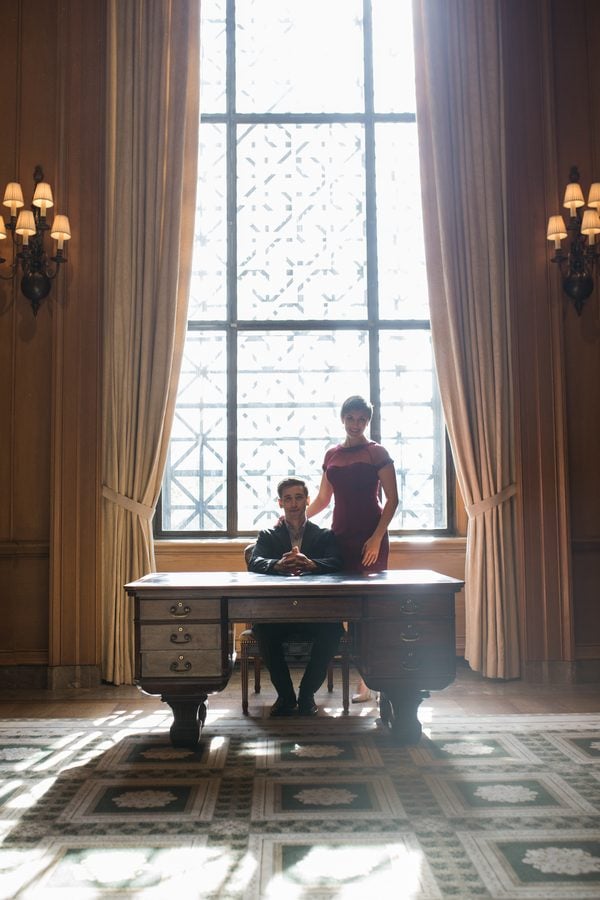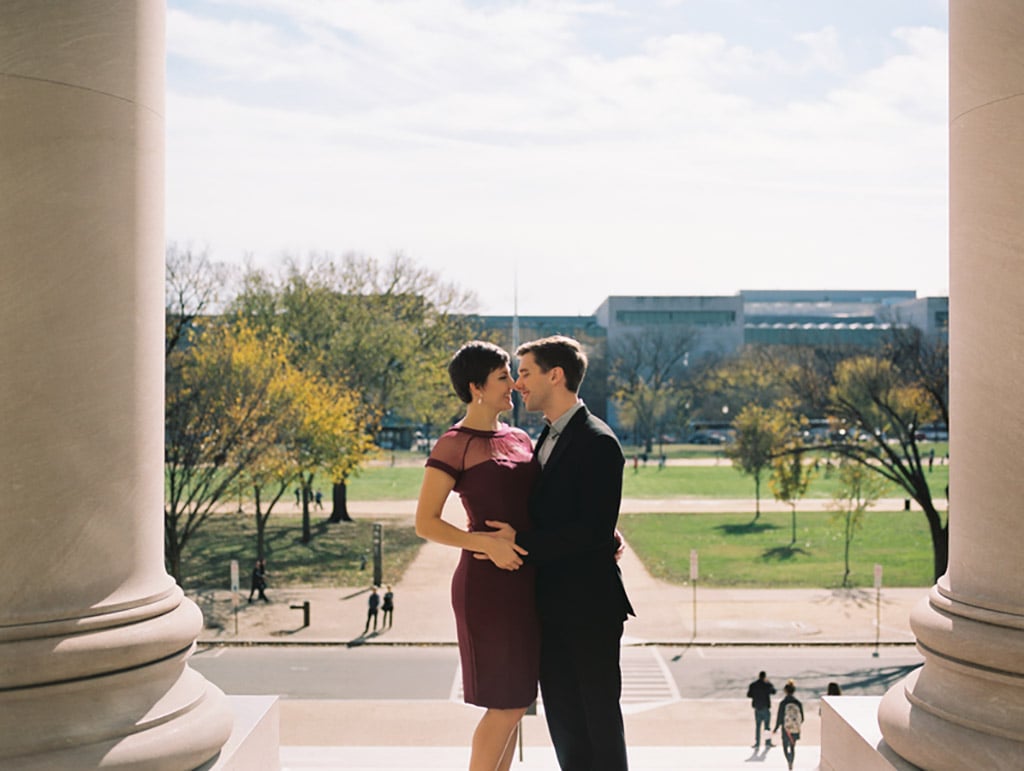 "He told me about his photography company, and I thought he was making it up!" recalls Alatheia. "But I was dating someone else at the time so I didn't give him much more thought for the next two years."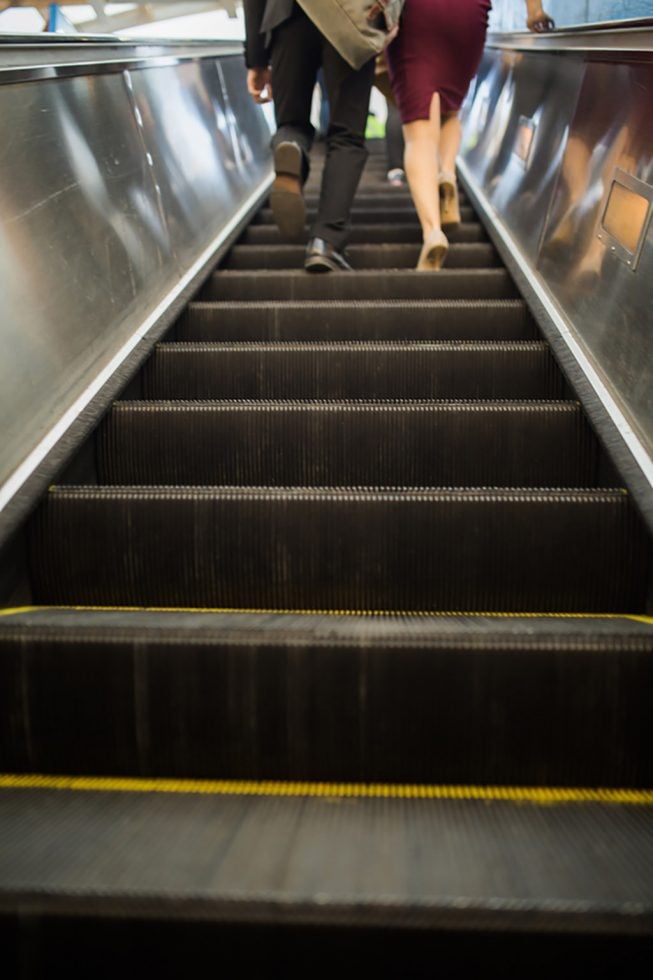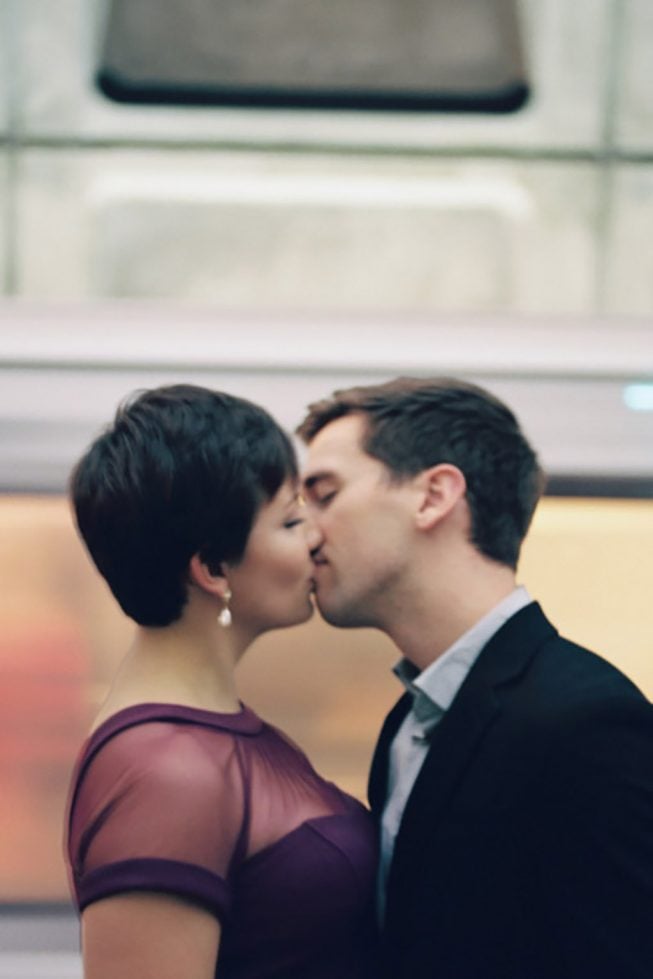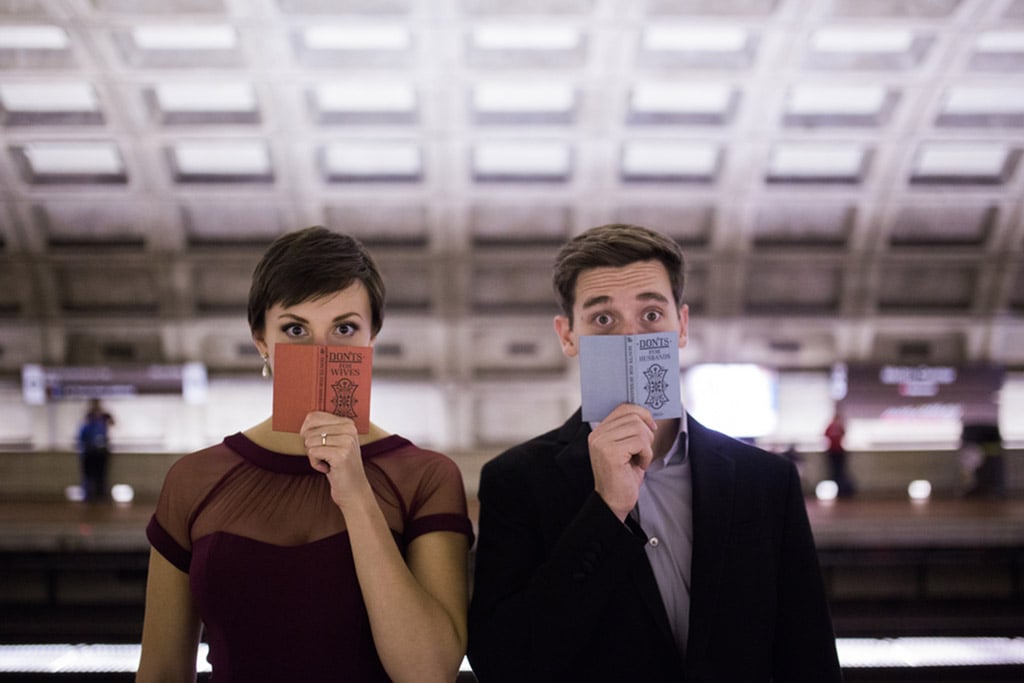 Though they weren't dating, Eric and Alatheia became friends. Then, in December of 2014, Eric invited Alatheia to a 1920s-themed birthday party. The invitation was "as friends" but tension was simmering. Later that night, as the couple slow danced to Etta James' "At Last," Eric pulled Alatheia in for a kiss. Two years later, the couple would sway to that very same song as the first dance at their wedding reception.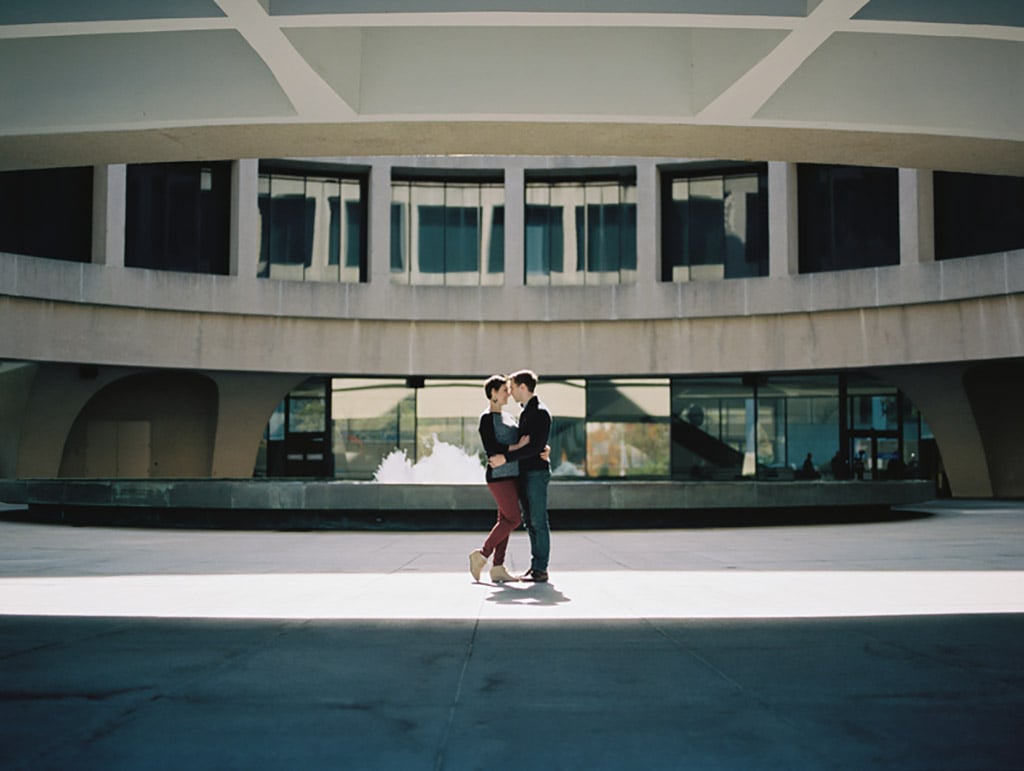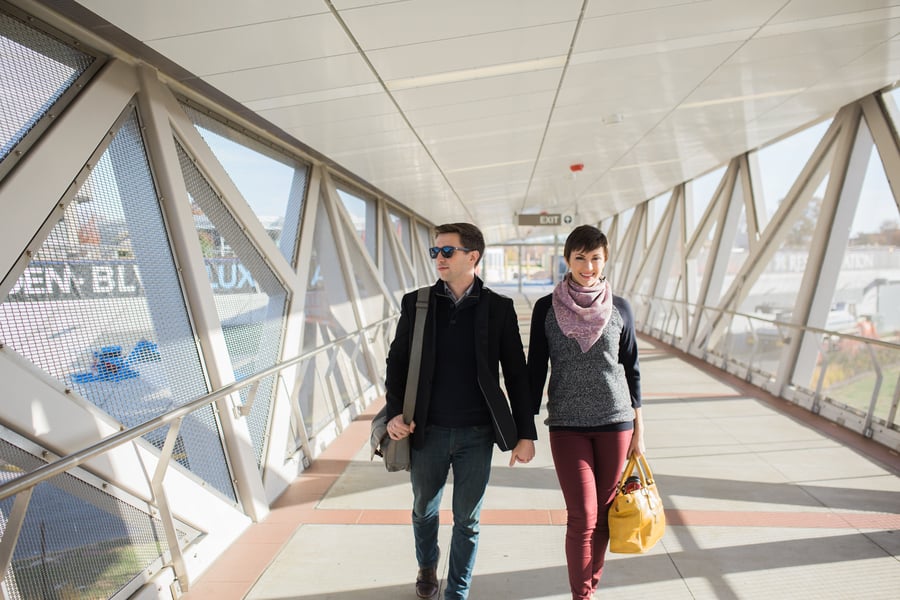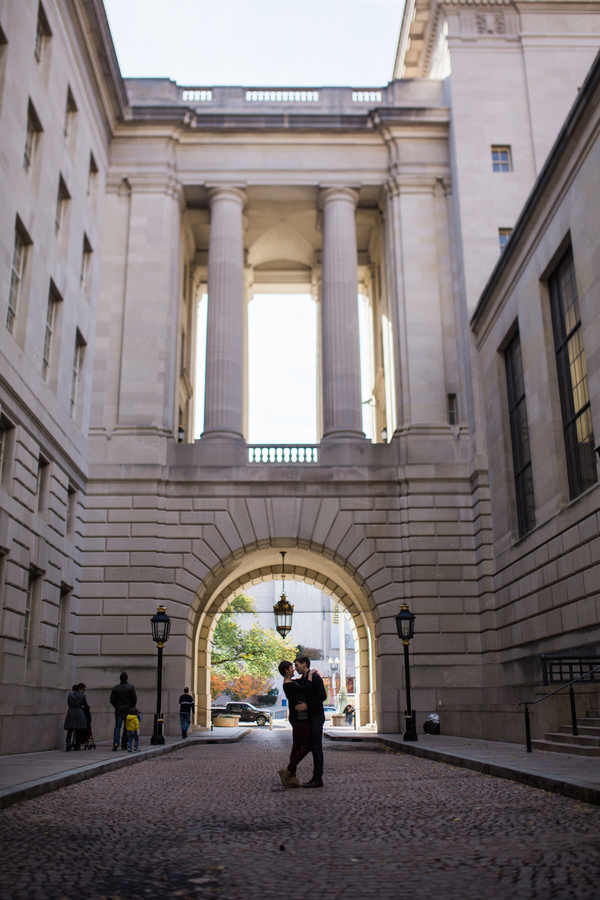 Both lovers of travel, Eric and Alatheia wanted their engagement photoshoot to reflect their shared spirit of adventure. They traversed the entire city, posing for shots at the National Gallery of Art, the Justice Department, the EPA, the Metro, and the Smithsonian Castle Garden.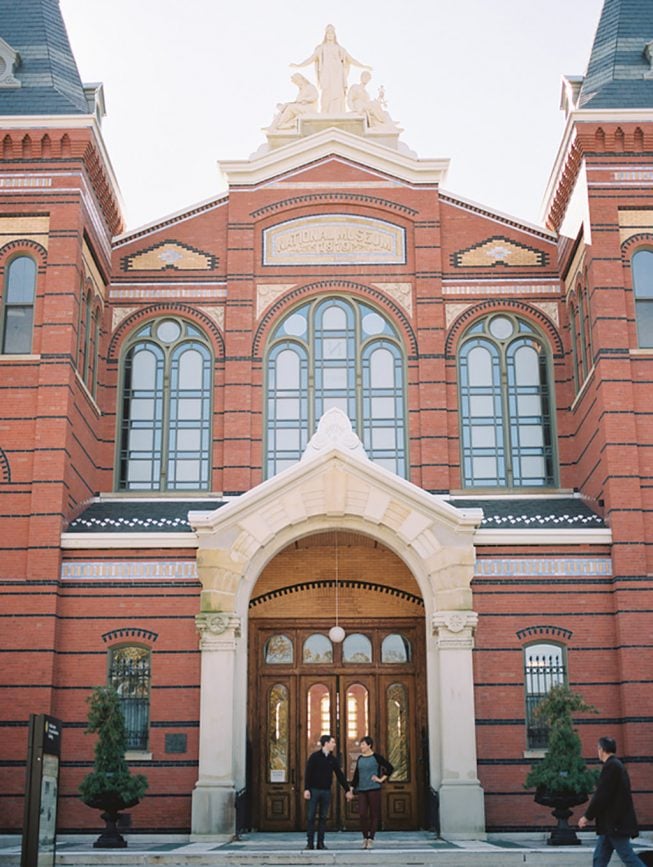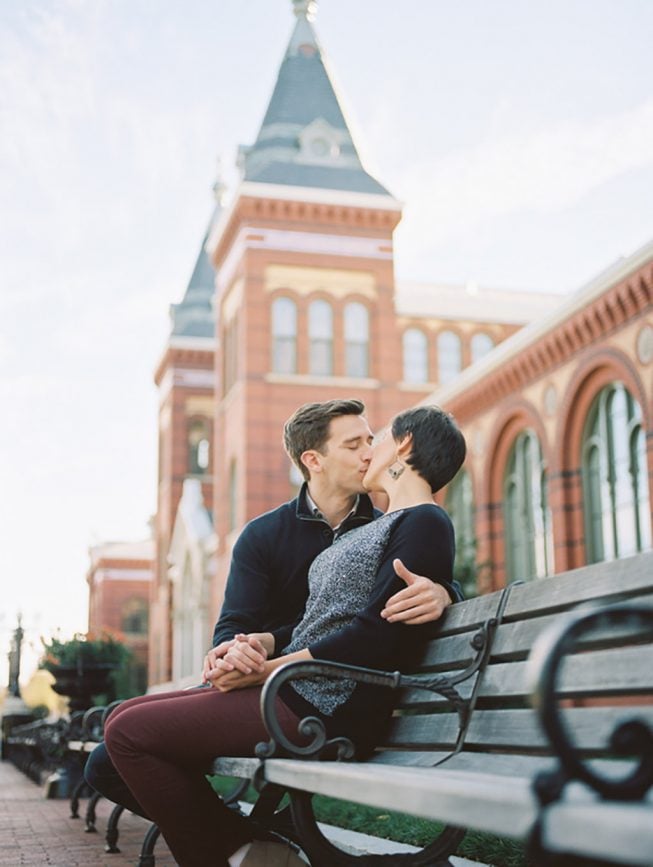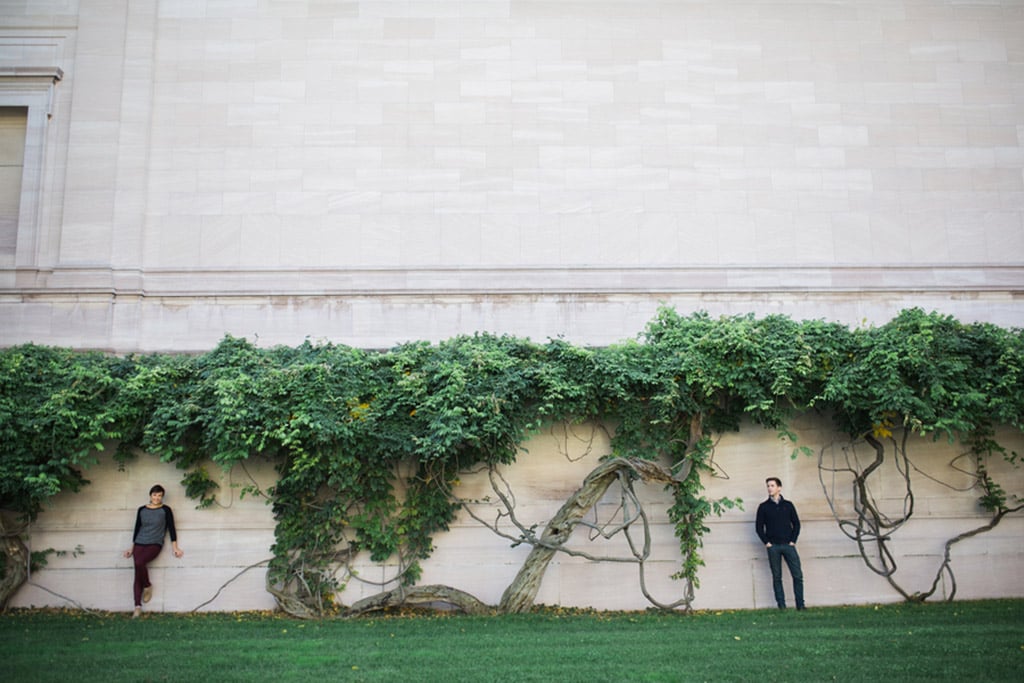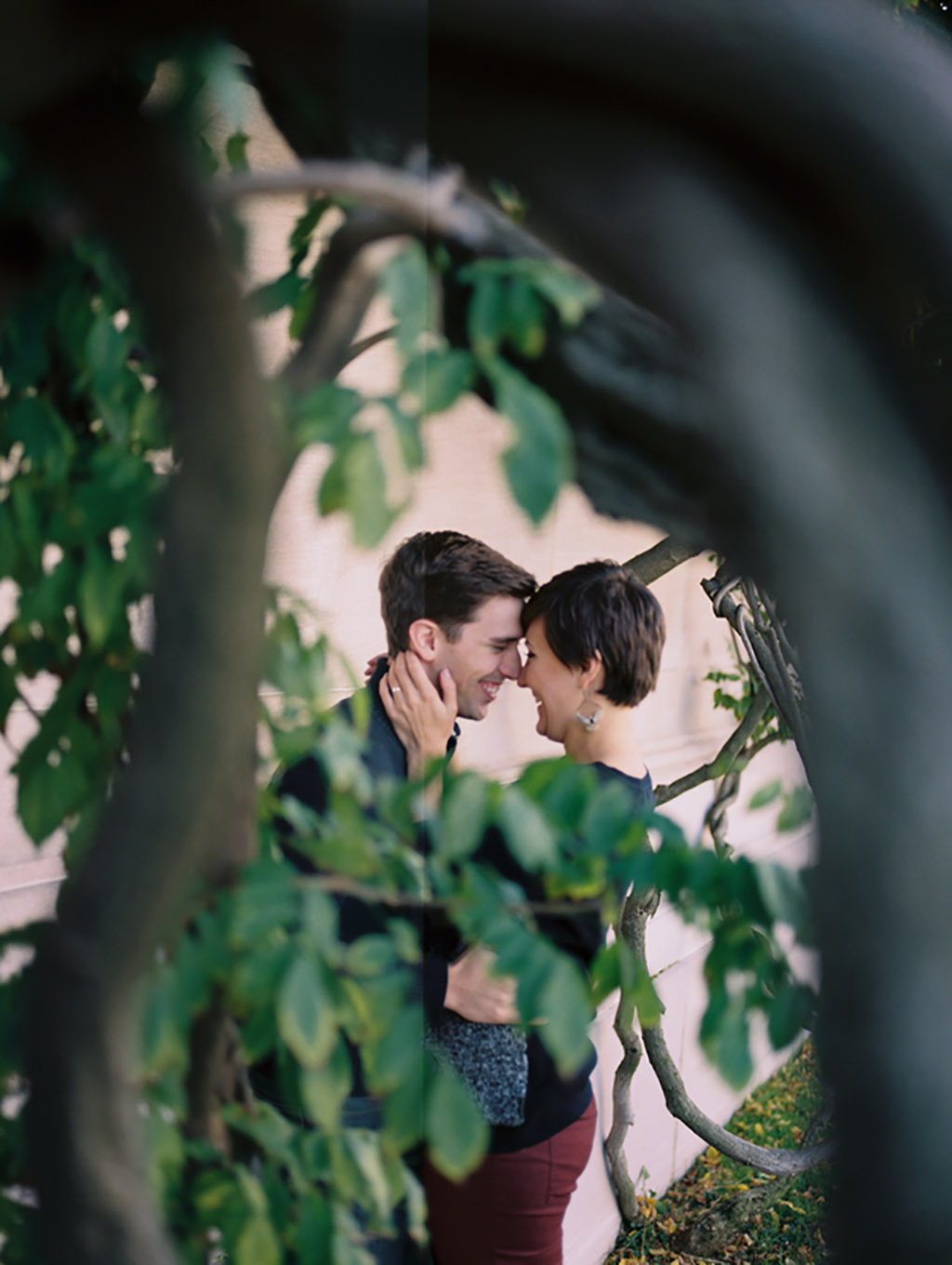 "Every experience we have has an extra element of wonder and excitement because we're together," says Alatheia. So we wanted to capture that lightheartedness and enthusiasm in our photos.
 Photography by Steven Berkenkemper of Birchfields