When Christopher Steinweg (who goes by his middle name, Collin) met a beautiful girl in his microbiology night class, he knew right away that he had been lucky with his schedule. Years later, he took his crush, Shafali Kapoor on an epic day-long date that ended with a beautiful proposal. Shafali and Collin's story below, with accompanying pictures from their two day wedding by Photographick and Brett & Jessica Photography.
Follow B&G on Instagram | Like B&G on Facebook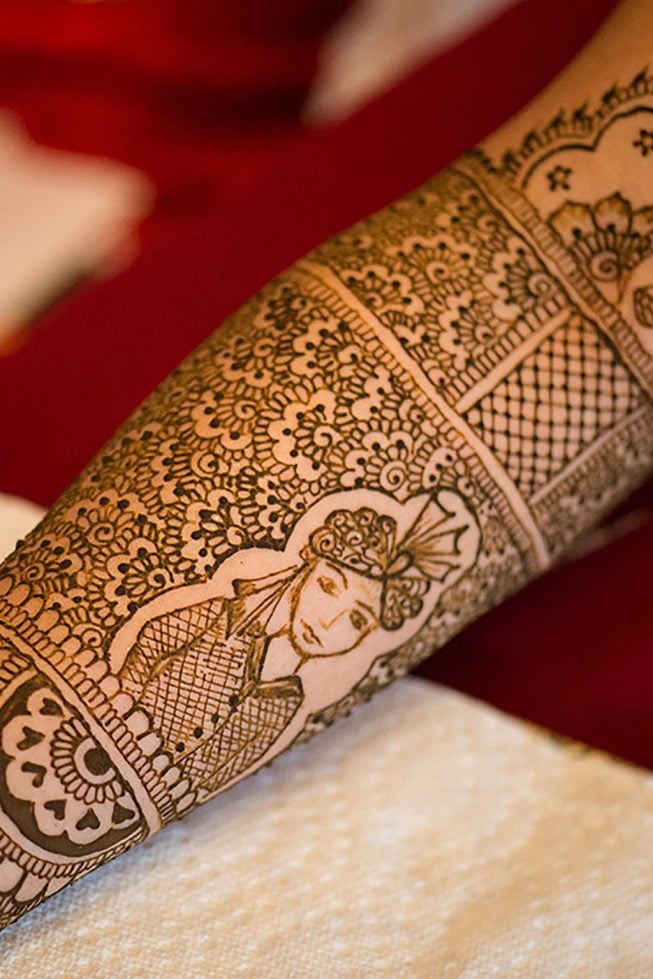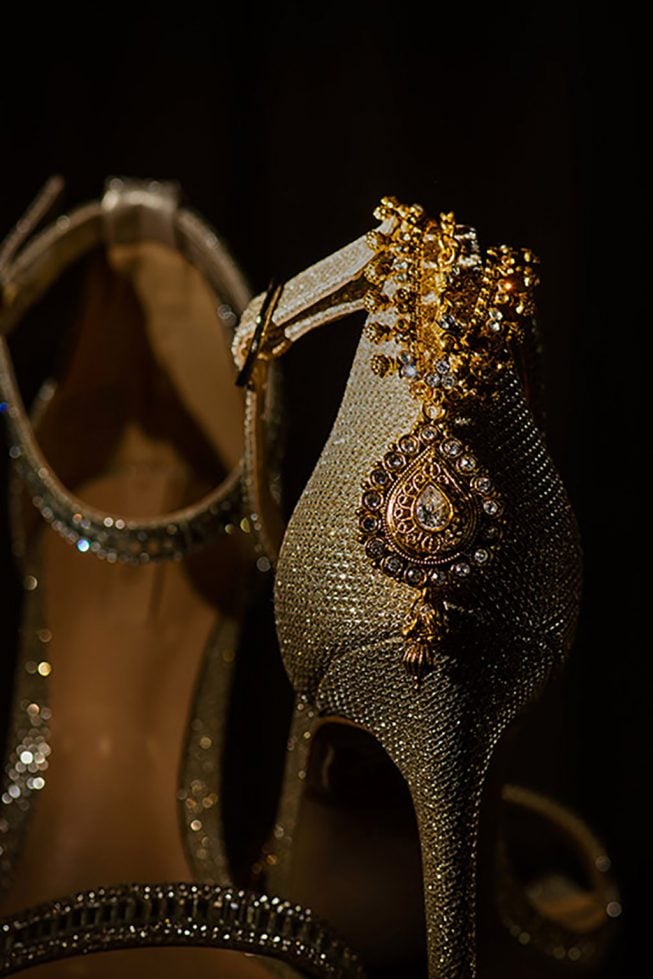 "I immediately thought 'I am so glad I took this class,'" recalls Collin of the first moment he walked into a UMBC microbiology evening class and saw Shafali happily chatting with two girlfriends.
Shafali wasn't exactly unaware of Collin, either: "When Collin first walked into the classroom, I actually tore a piece of paper and wrote, 'He's cute!' on it, and handed it to a friend."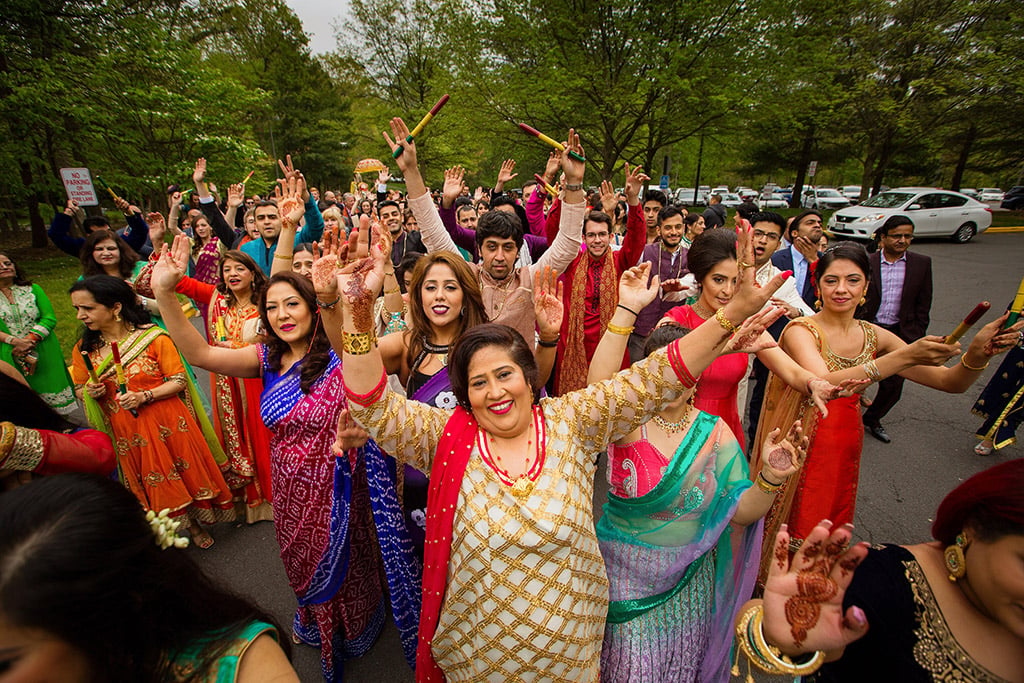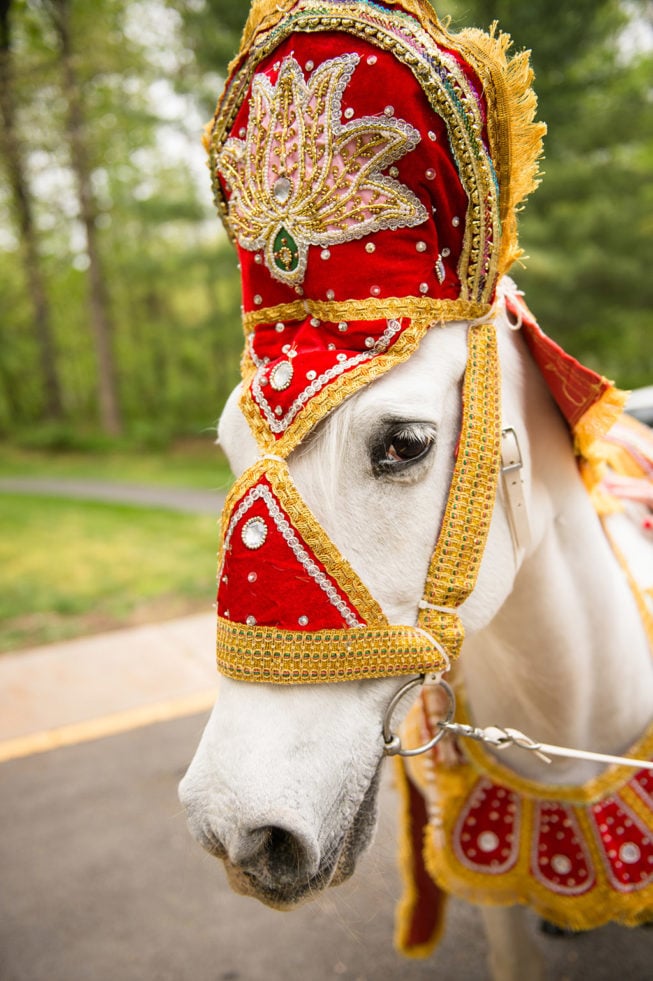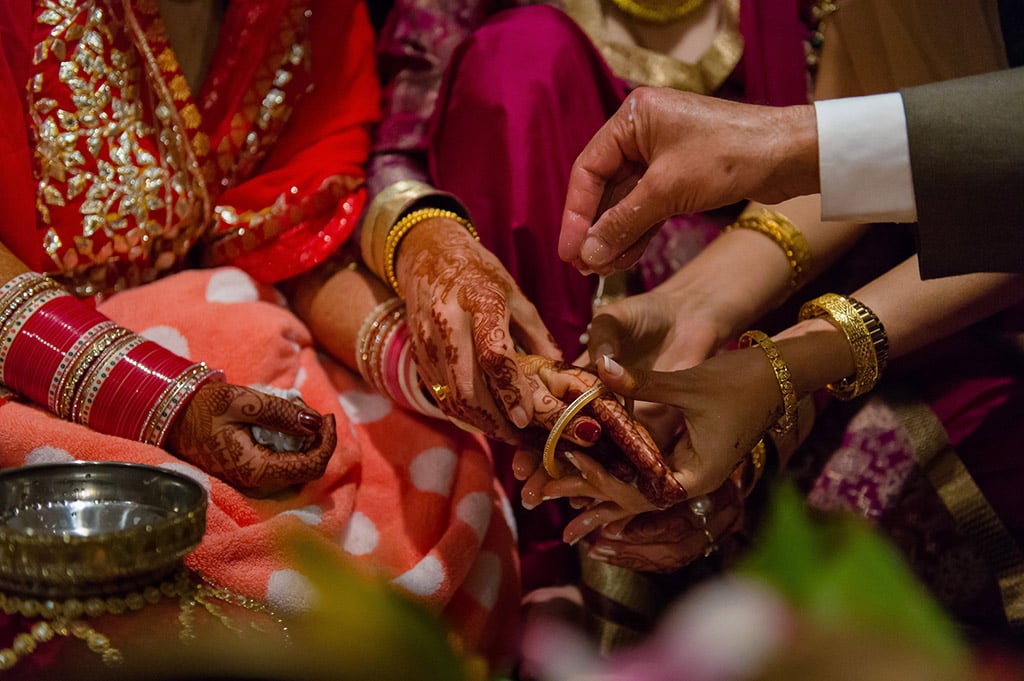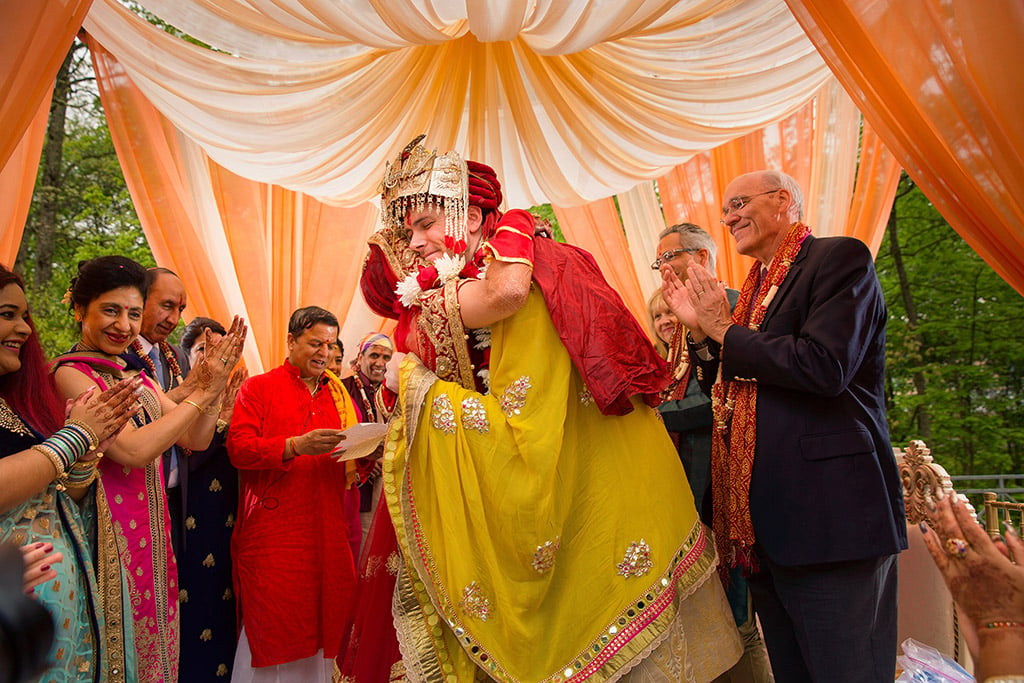 As the class wore on, the two quickly became friendly, and eventually Collin invited Shafali out for sushi at XS in downtown Baltimore. After four years together, Collin knew he wanted to surprise Shafali with his proposal—and surprise her he did. Getting way more creative than champagne and chocolates, Collin planned out an entire day of romantic adventures.
The day began bright and early when Collin picked up Shafali and they drove down to Stone Tower Winery for an outdoor yoga class. Afterwards, the couple headed to Great Falls for a day hike to take in the gorgeous views. It was early fall, the leaves were turning, and the couple enjoyed the morning making their way through the Virginia countryside. As they wrapped up the hike, Collin told Shafali he'd made plans for them to get dinner in DC. But Shafali was distressed: all she had was her sweaty workout clothes.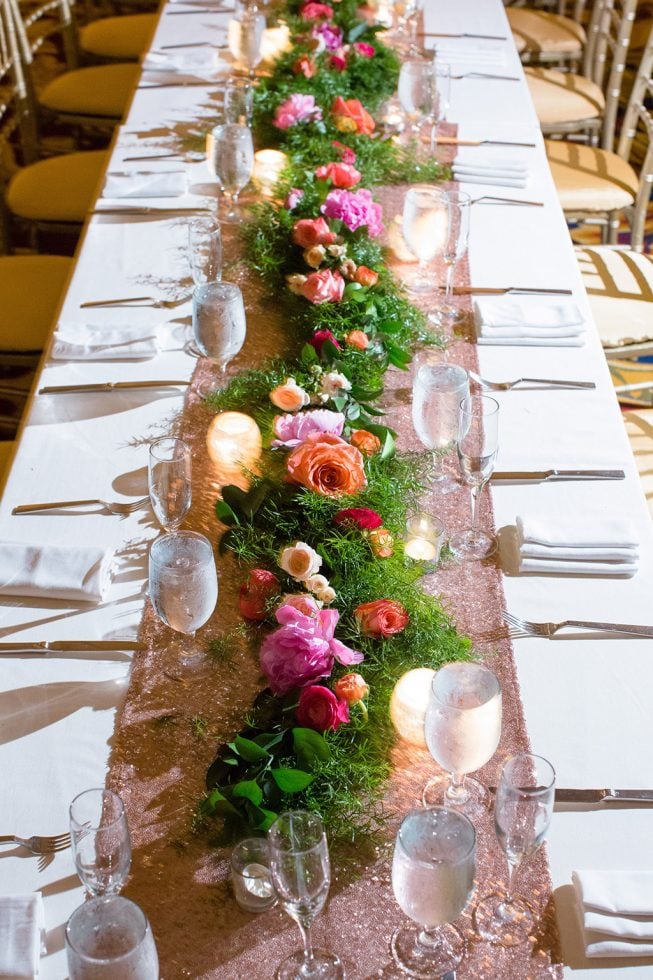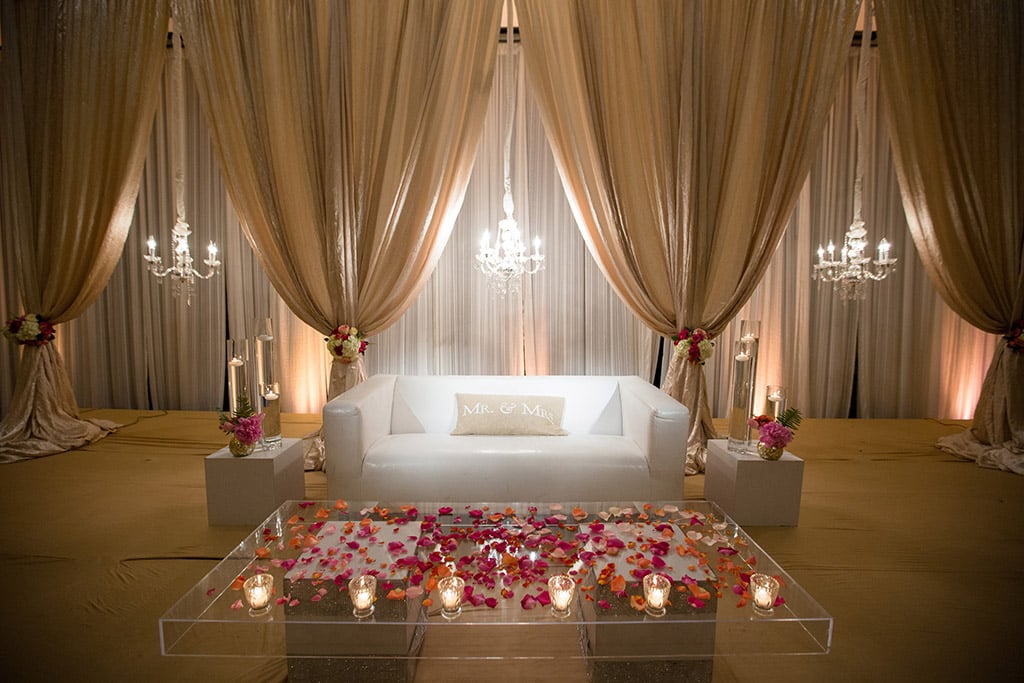 "Don't worry about it," said Collin mysteriously. They drove into Georgetown and parked, and Collin led Shafali on a stroll past Georgetown's luxury boutiques. Shafali wondered why Collin wouldn't stop so she could pick up something quickly at one of the many shops, until he led her into Kate Spade. Collin had special ordered her a dress she had seen weeks ago in the window. She had even made a comment at the time that it would be "an amazing dress for an engagement picture."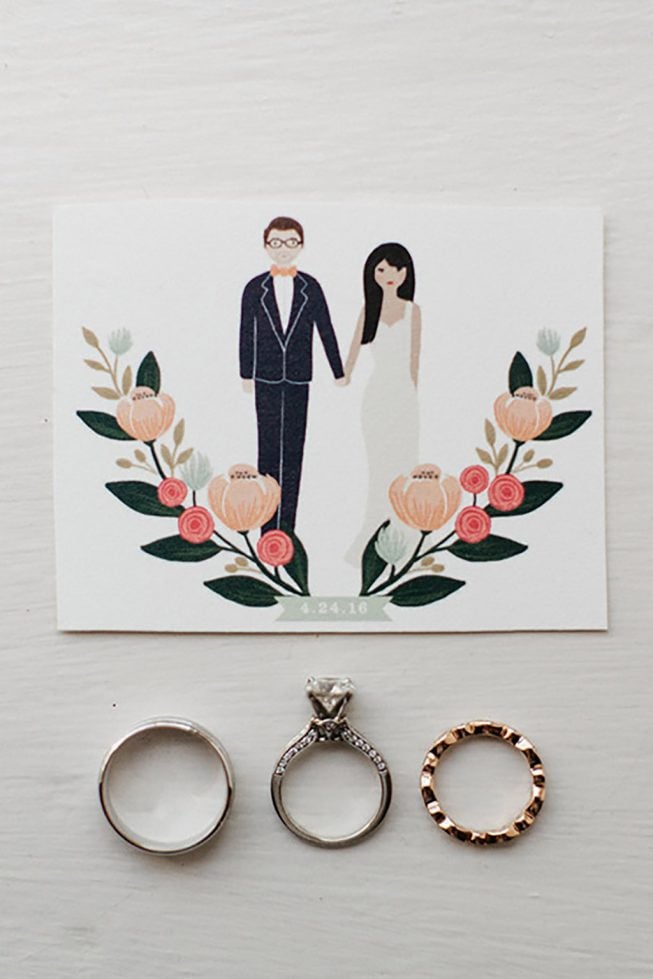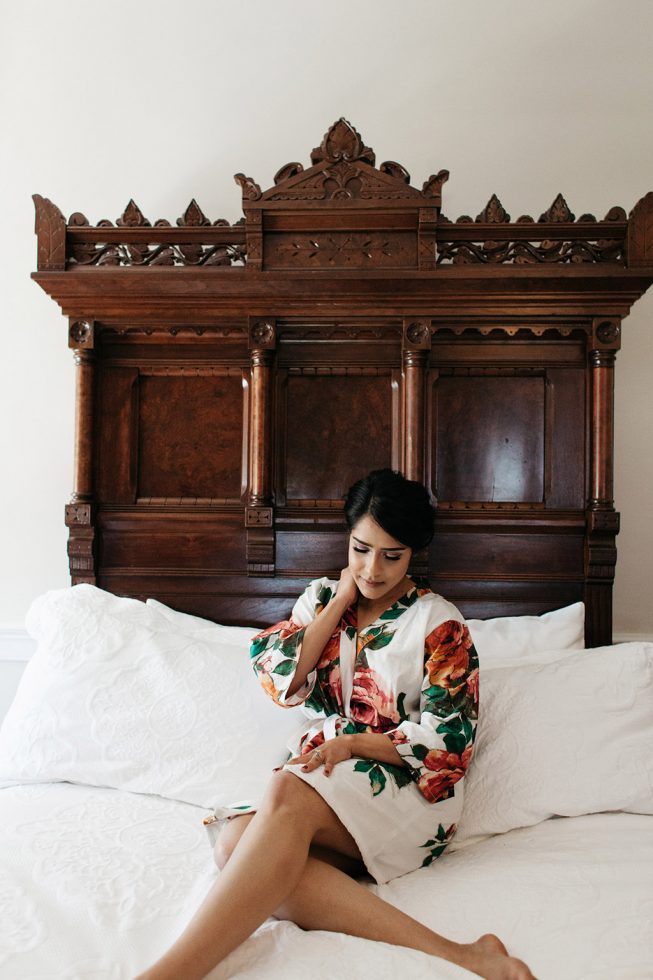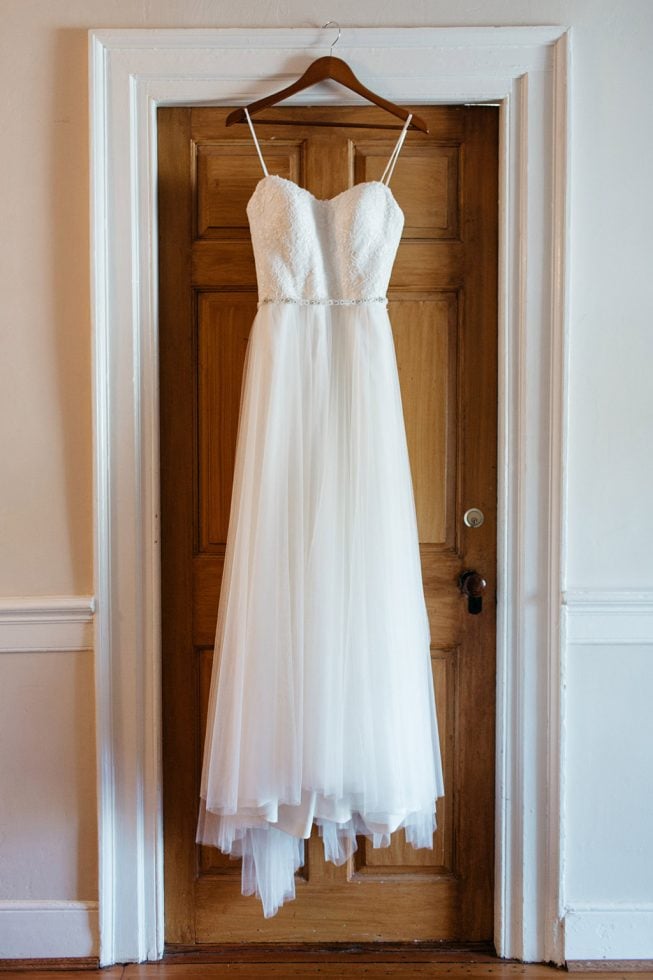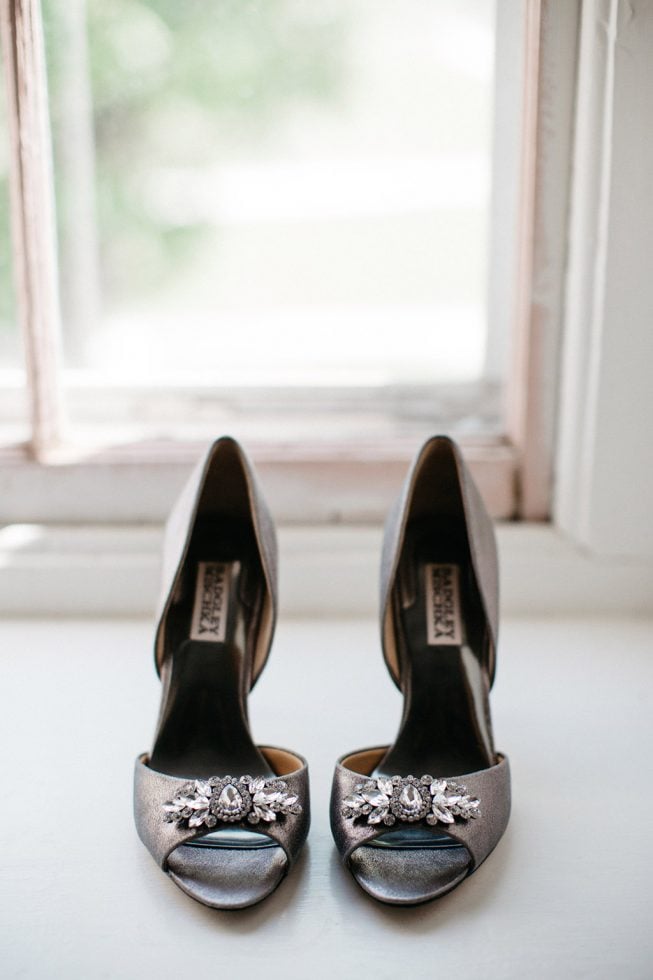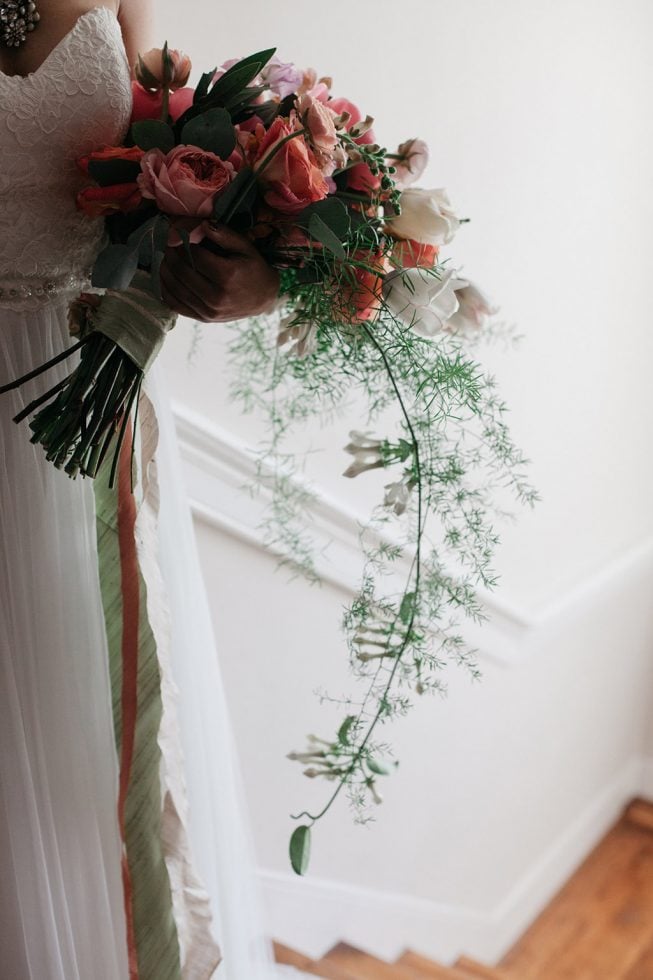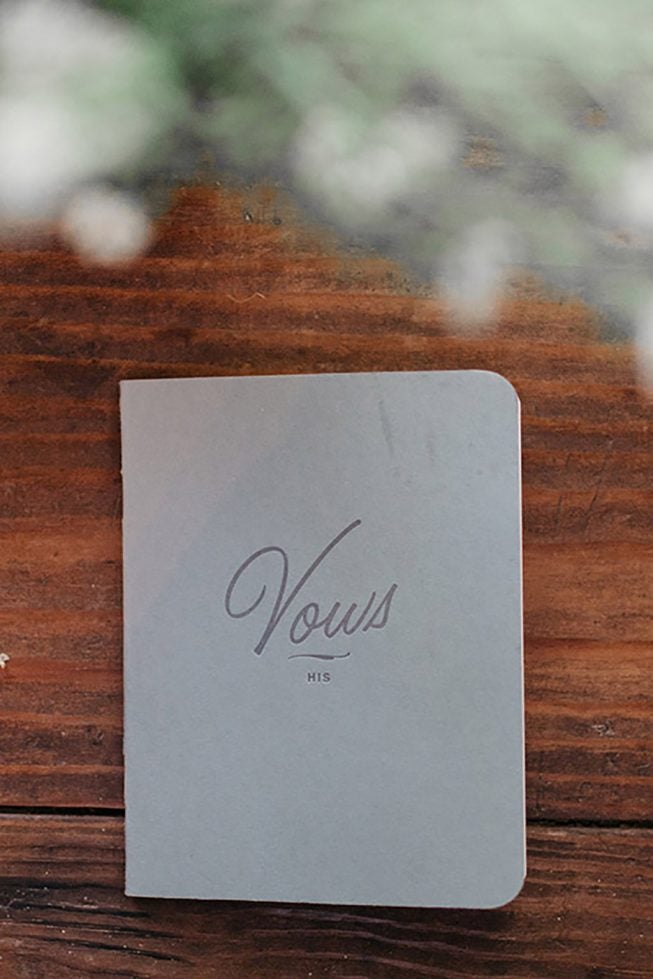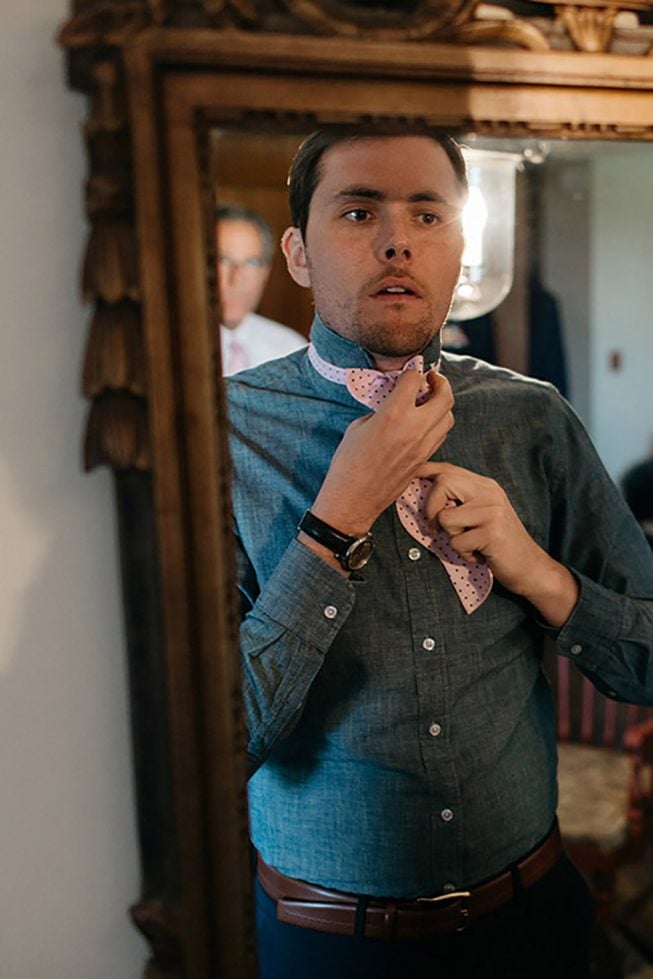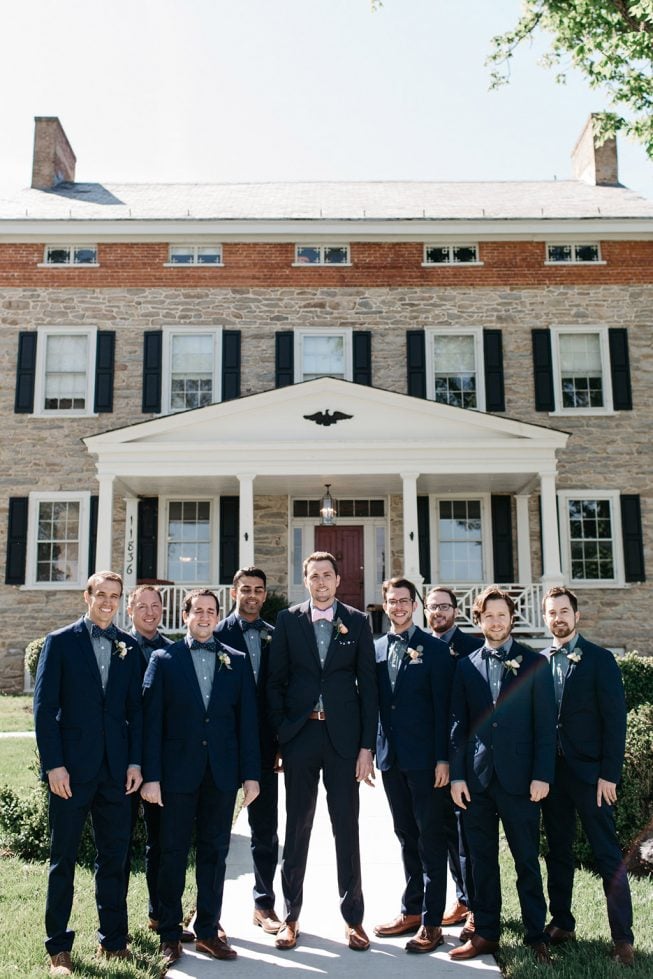 After she had tried on the dress (it fit like a glove), they continued on the whirlwind evening with a stop in at nearby hotel. Collin had booked a room for them in which they could unwind and get ready for dinner, and even brought along Shafali's makeup bag and a few pairs of her favorite heels. By the time the couple finally headed to the restaurant, Shafali had her suspicions. The "date day" they had planned ended up being much more.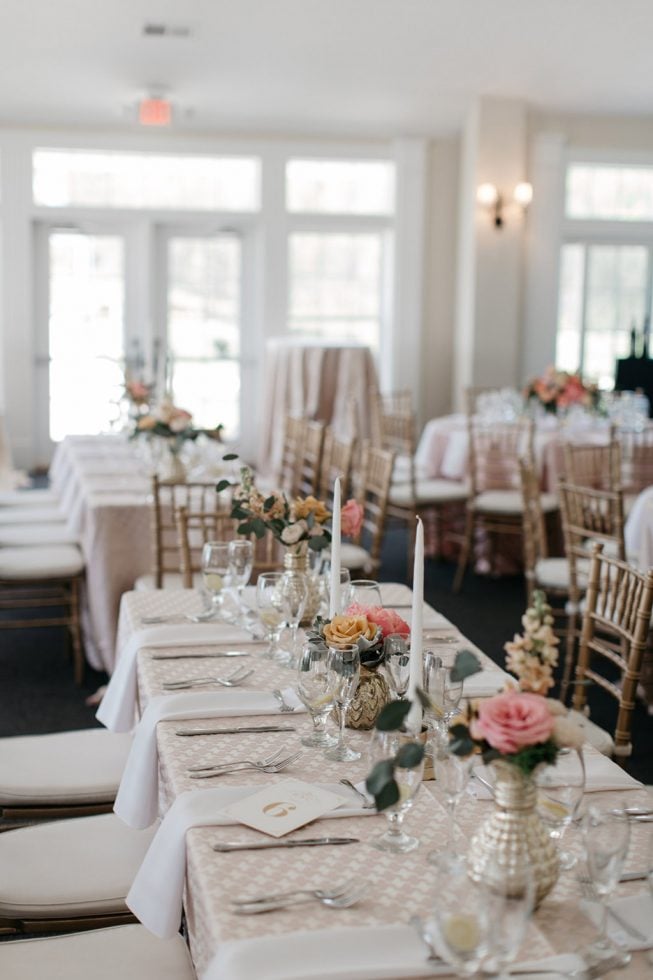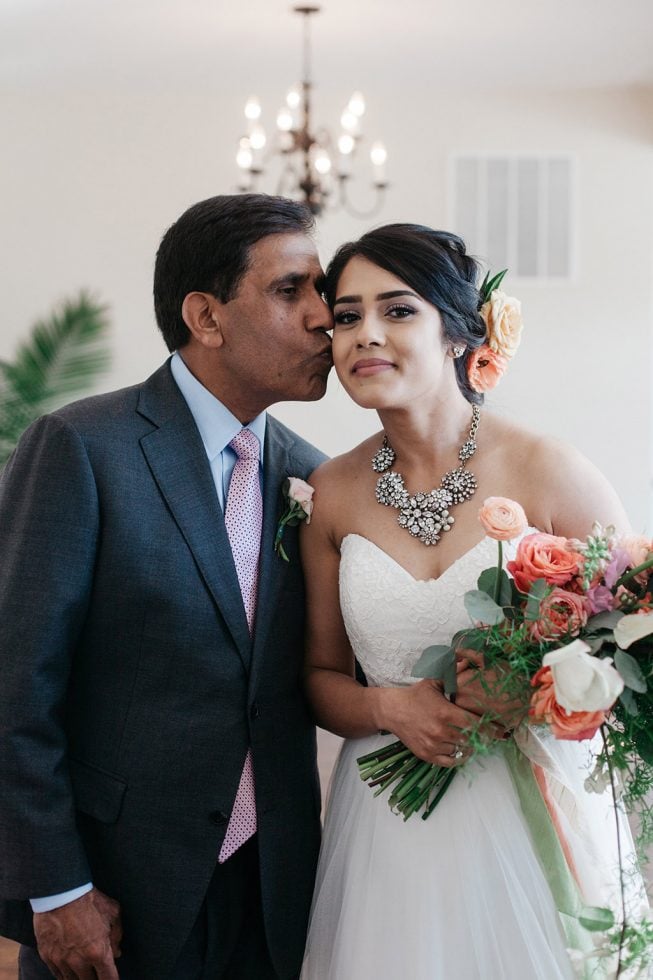 When they arrived at Nopa Kitchen + Bar in DC, both Shafali and Collin's families were there waiting to surprise them. Shafali's knees started shaking and she was overwhelmed with emotion as Collin proceeded to give a touching speech in which he thanked Shafali's family for welcoming him with open arms. Then, he got down on one knee and, in front of all, asked Shafali for her hand.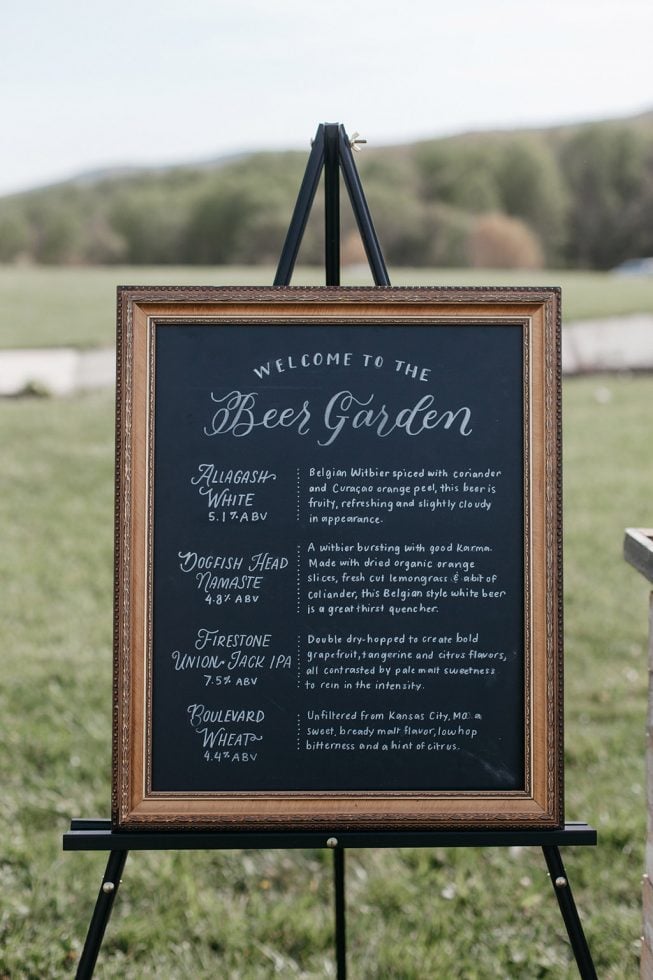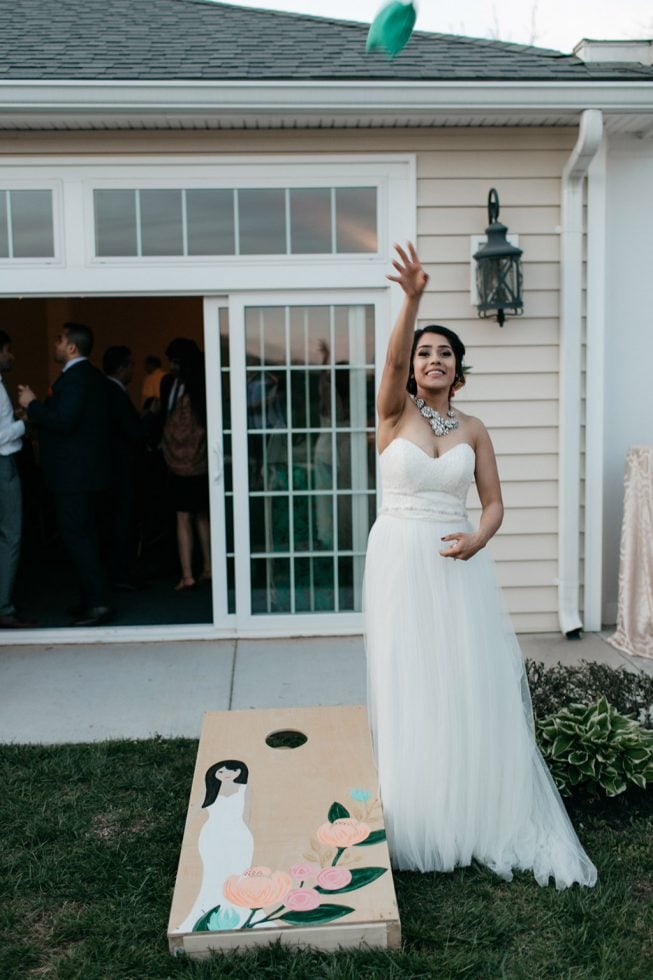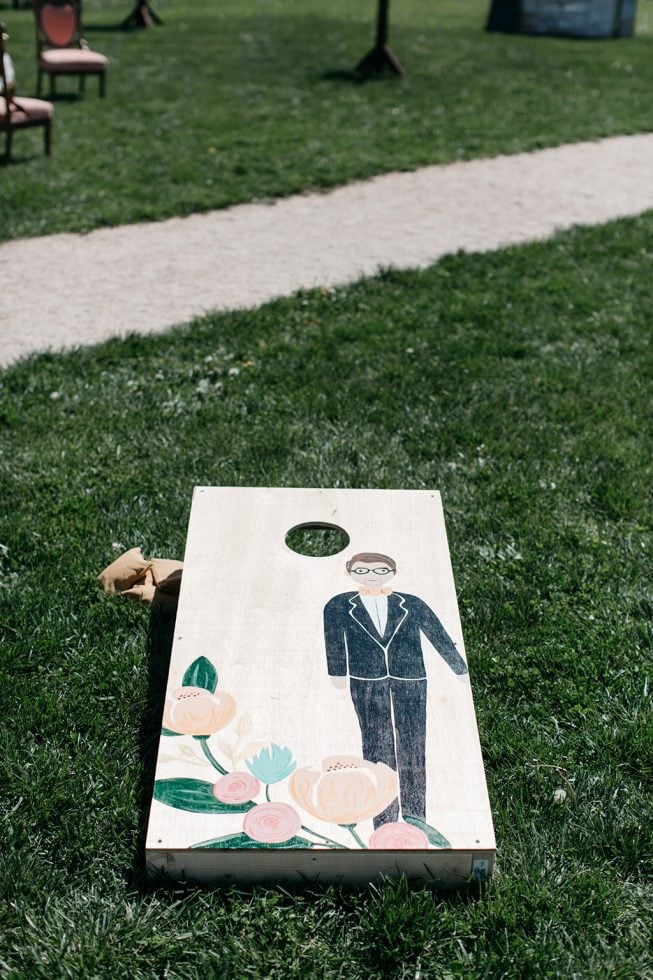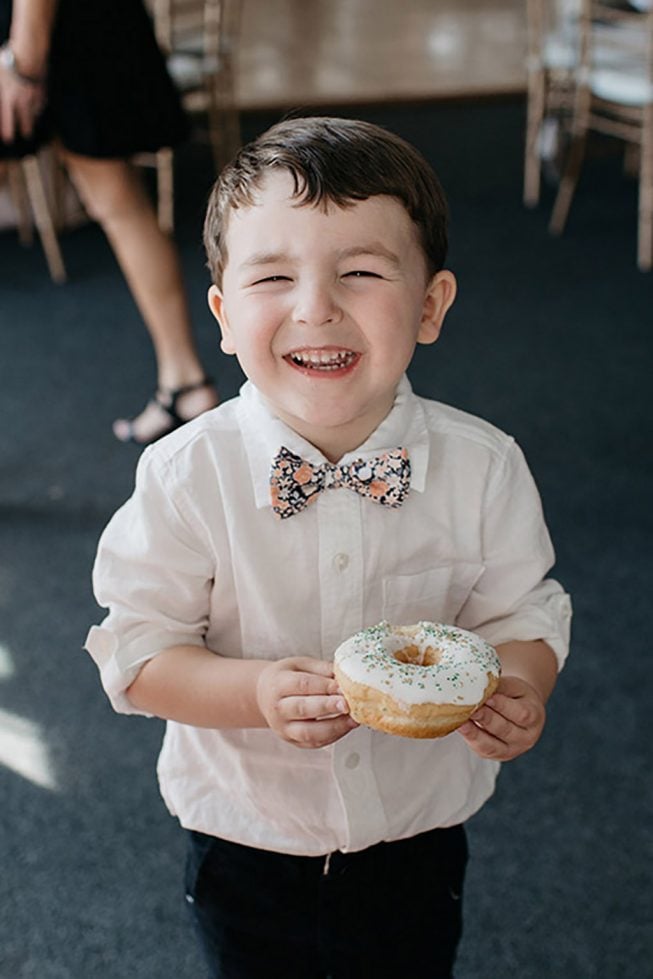 At Shafali and Collin's wedding, the couple organized a multi-day schedule of festivities in which they could celebrate their respective cultures. Among the highlights: an ornate mandap, baristas making made-to-order espresso drinks, a colorful cake from IndAroma, and a reception that kicked off when the couple rode in on a 1975 Vintage Stingray Schwinn bicycle.
After all the festivities, Collin and Shafali retreated to the island of Azores, located just off the coast of Portugal, then headed over to Porto and Lisbon on the mainland for their honeymoon.
THE DETAILS
First Wedding
Photographer: Photographick | Venue: Westfield Marriott | Florist: Succulents & Saffron | Event Coordinator: Union 3 Event Productions | Decorator: L'Ambiance | Invitations: Made in India | Caterers: Rupa Vira's The Signature and IndAroma | Cake: IndAroma | Bride's Hair for Ceremony: The Beautique by Sapna | Bride's Hair for Reception: Up Do's for I Do's | Bride's Gown: Purchased in India | Bride's Makeup: Makeup by C'ham | Henna by:Marcela Faruqui of MFhenna | Videographer: Atomic Tangerine Film Co | Music/Entertainment: Live Sound Entertainment
Second Wedding
Photographer: Brett & Jessica Photography | Venue: Springfield Manor Winery and Distillery | Event Coordinator: Union 3 Event Productions | Florist: Succulents & Saffron | Invitations: Anchor Point Paper Co. | Caterers: Carriage House Inn Catering | Cake: Sisters Bake Shop | Bride's Hair: Up Do's for I Do's | Makeup Artist: Makeup by C'ham | Bride's Gown: Stella York from Couture by Posh Bridal | Officiant: Travis Crytzer of Tie The Knot DC | Videographer: Atomic Tangerine Film Co | Entertainment: Bachelor Boys Band | Coffee: Nova Coffee Labs | Donuts: Sugar Shack Donuts