Sometimes love is slow and steady in its growth, but other times it comes as a surprise. Such was the case for Sarah Hicks and Tyler Downey when, after years apart, the friends reconnected. Though they had known one another other from the age of eight, it wasn't until a special encounter years later that their perceptions of one another swiftly and suddenly changed. Read on for their sweet story below, with images courtesy of L.A. Birdie Photography.
Follow B&G on Instagram | Like B&G on Facebook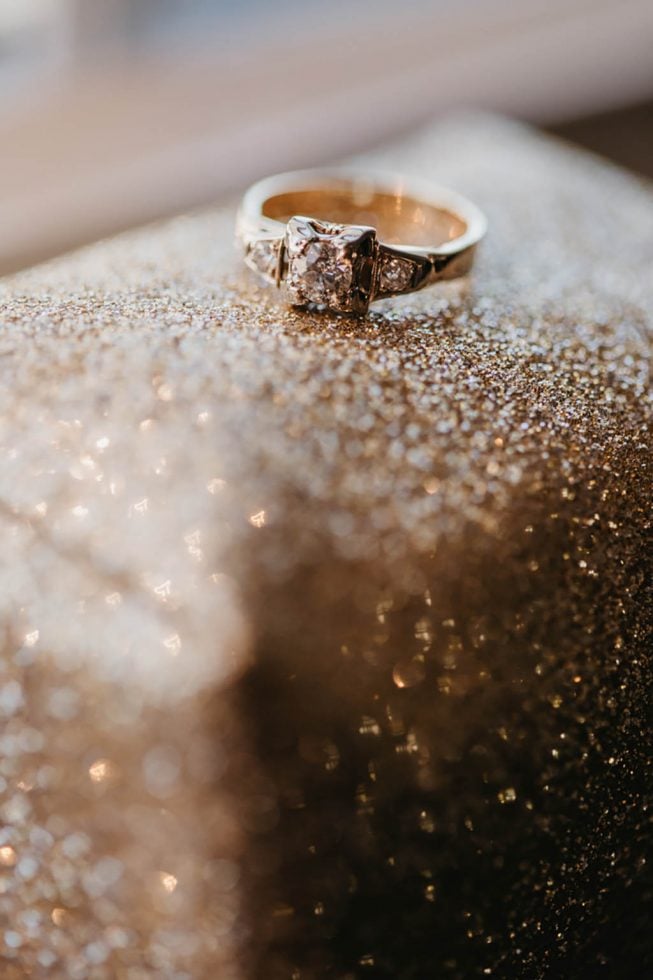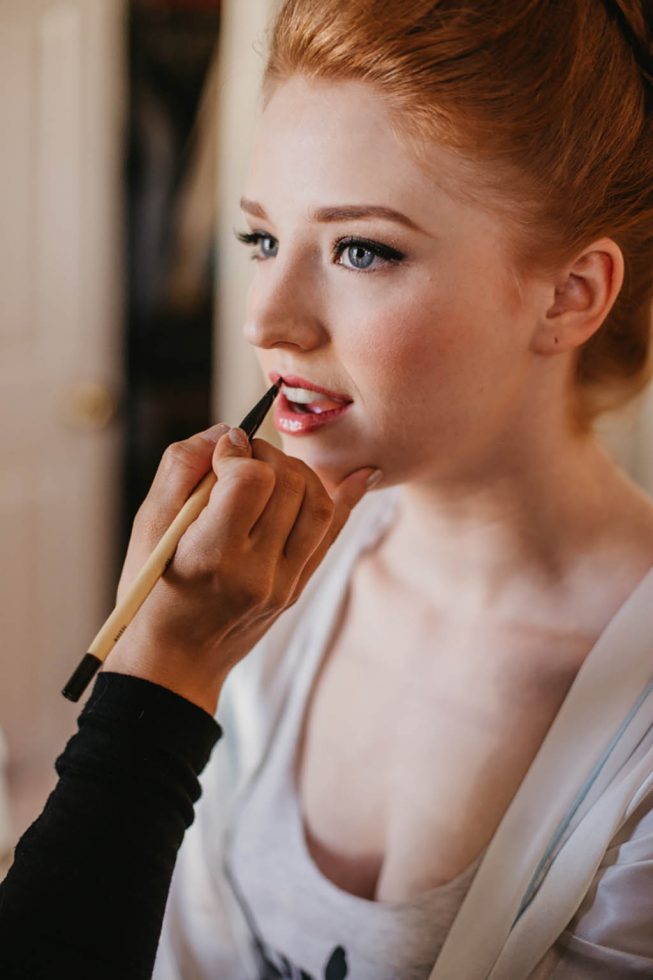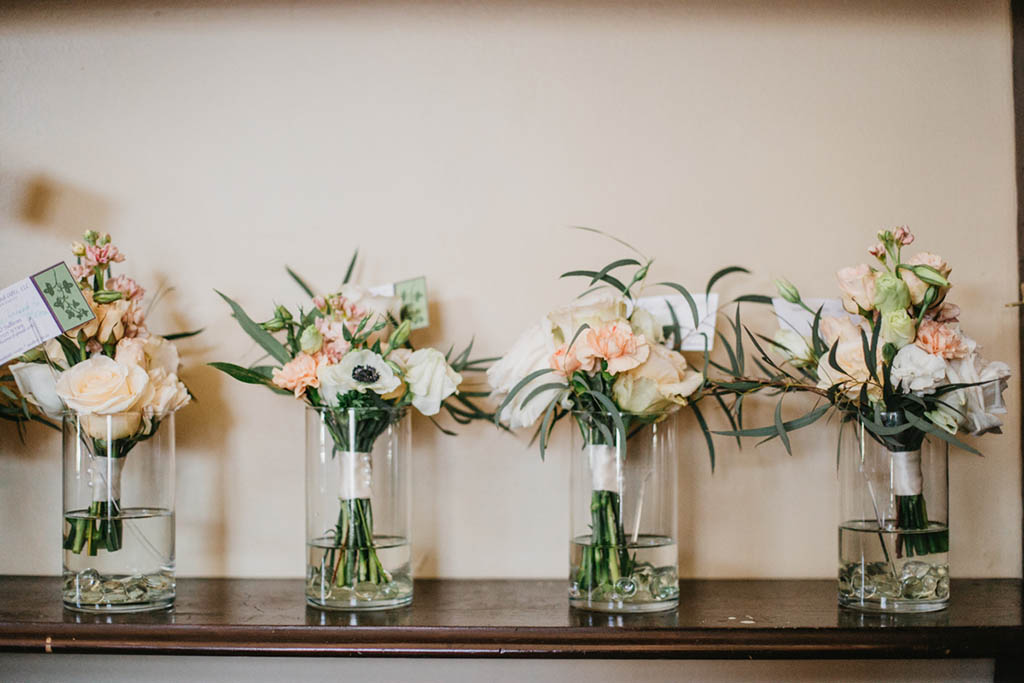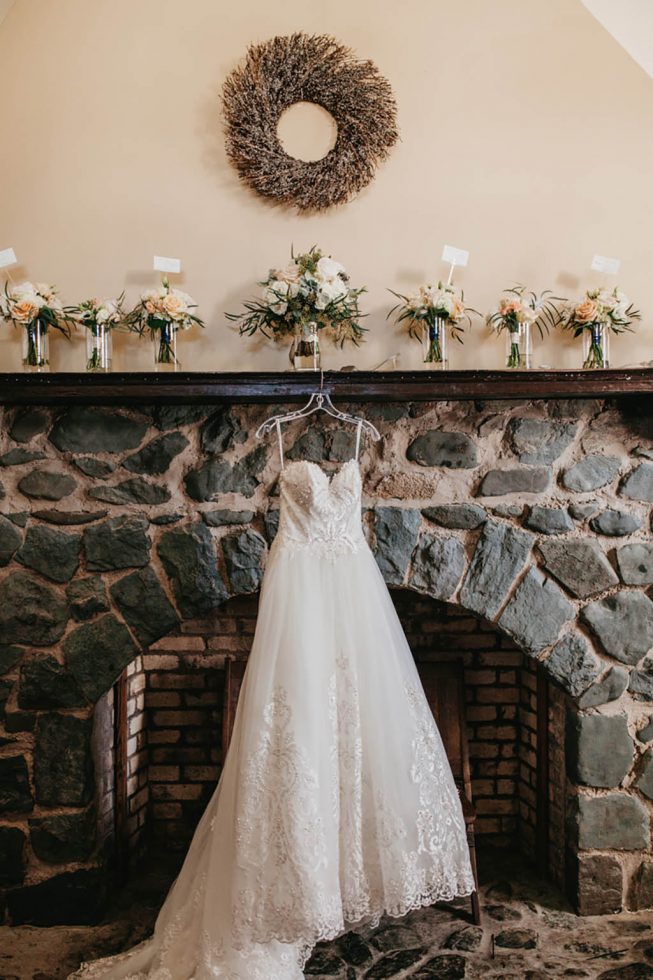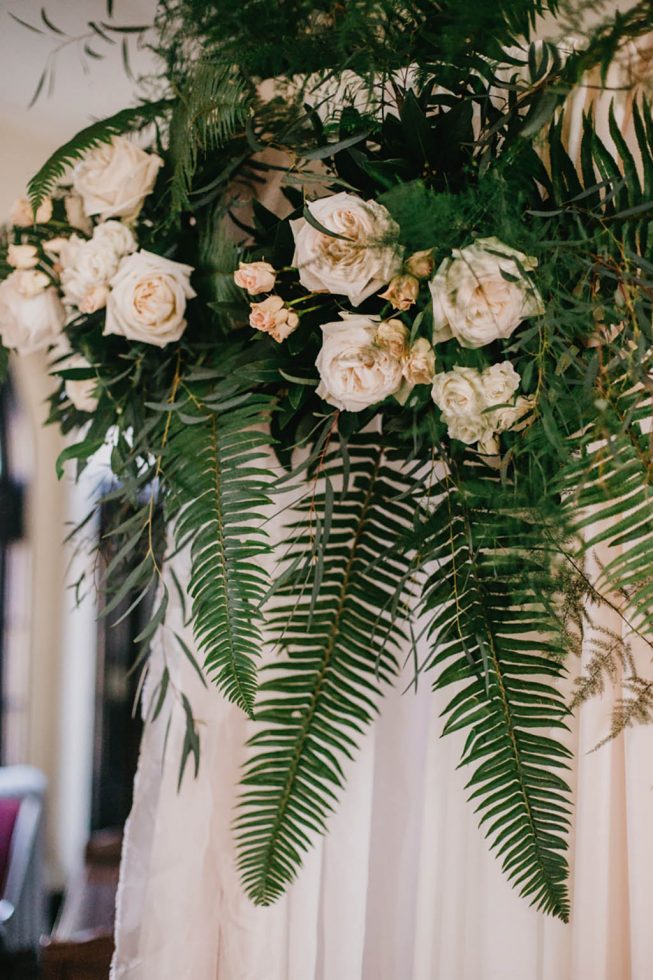 Sarah and Tyler's story began when they were just kids. They attended the same elementary school and, at age eight, their moms were both study hall monitors for their class, so the Hicks and Downey families became friends. Though they hung out regularly throughout their teen years and had many friends in common, they never really made a connection in their school years. Sarah attributes this to her blinding crush on Orlando Bloom at the time.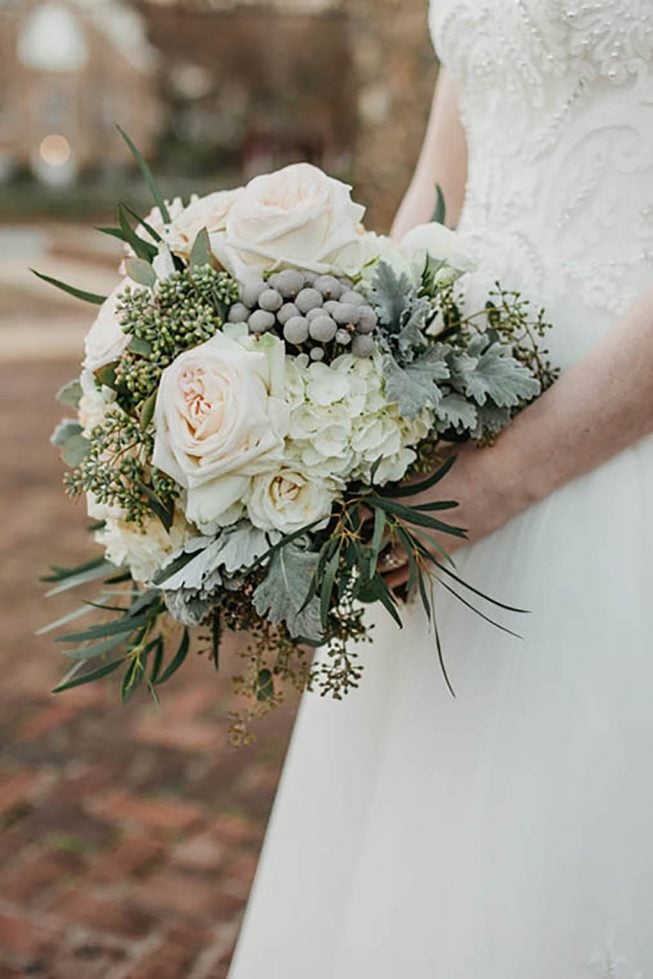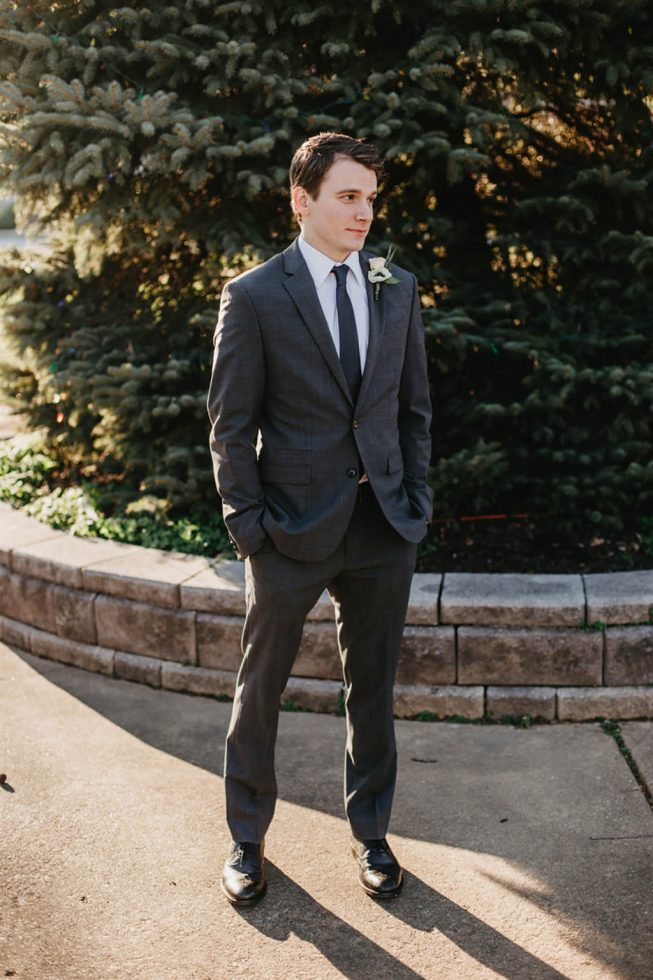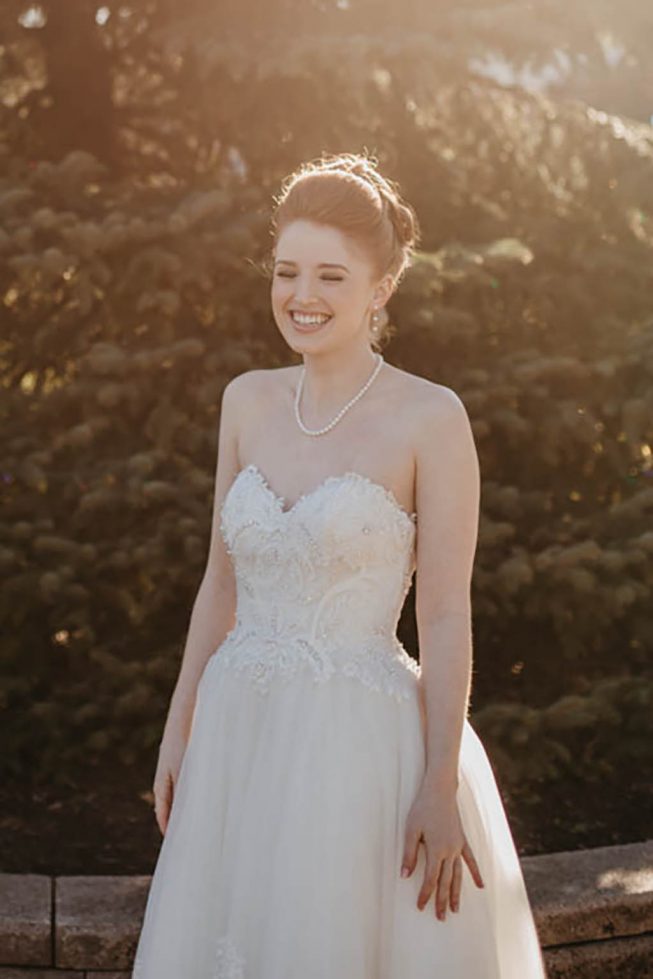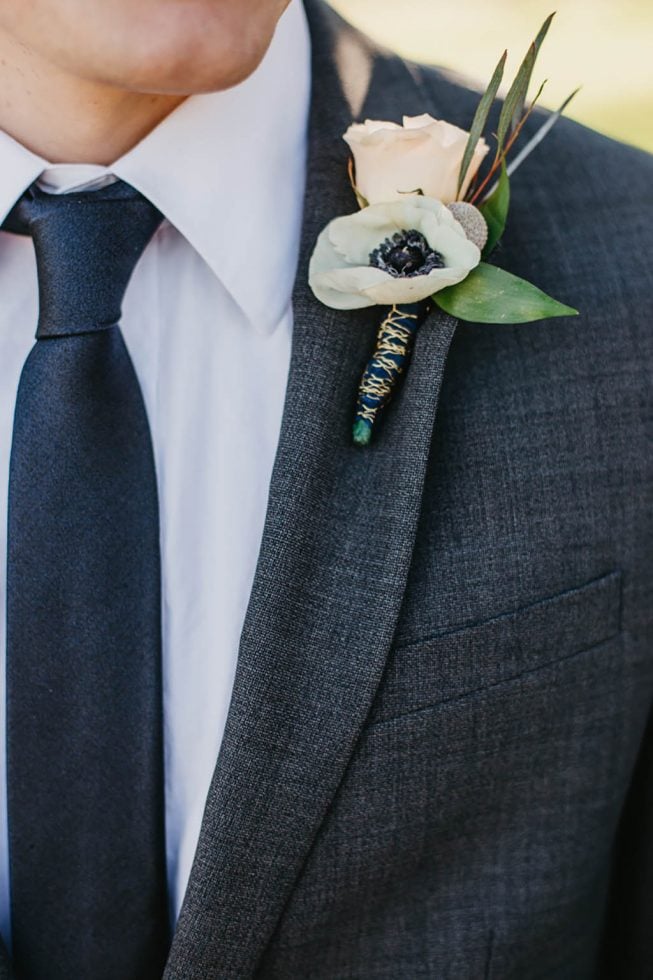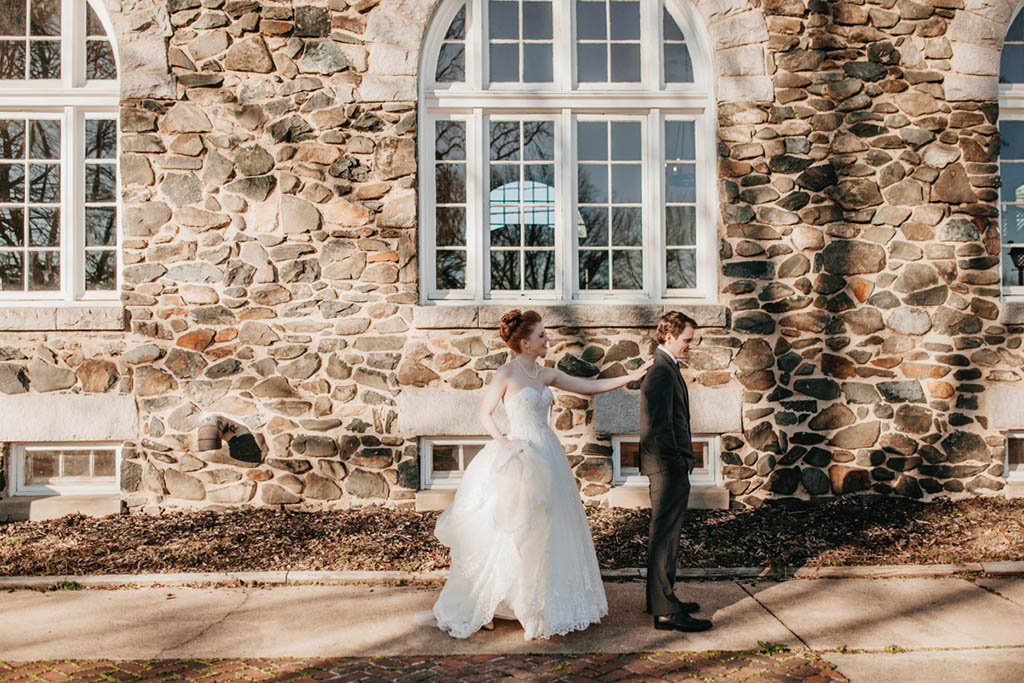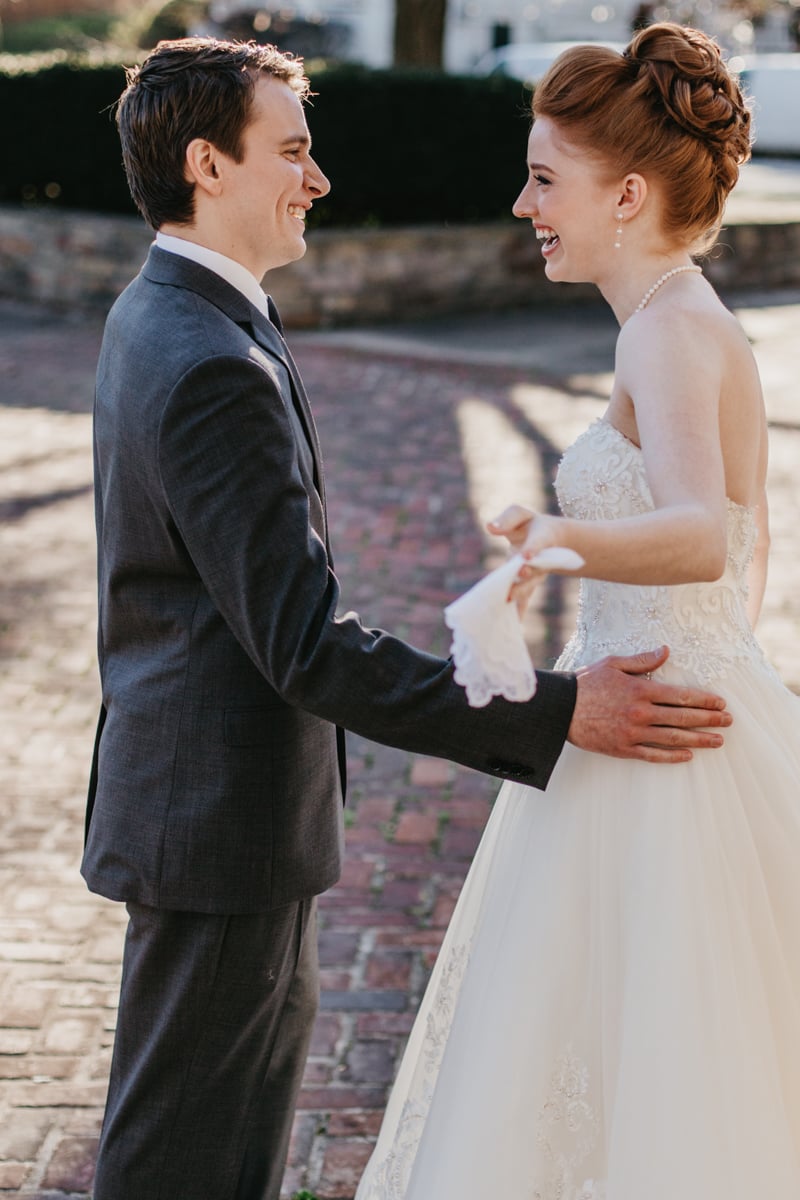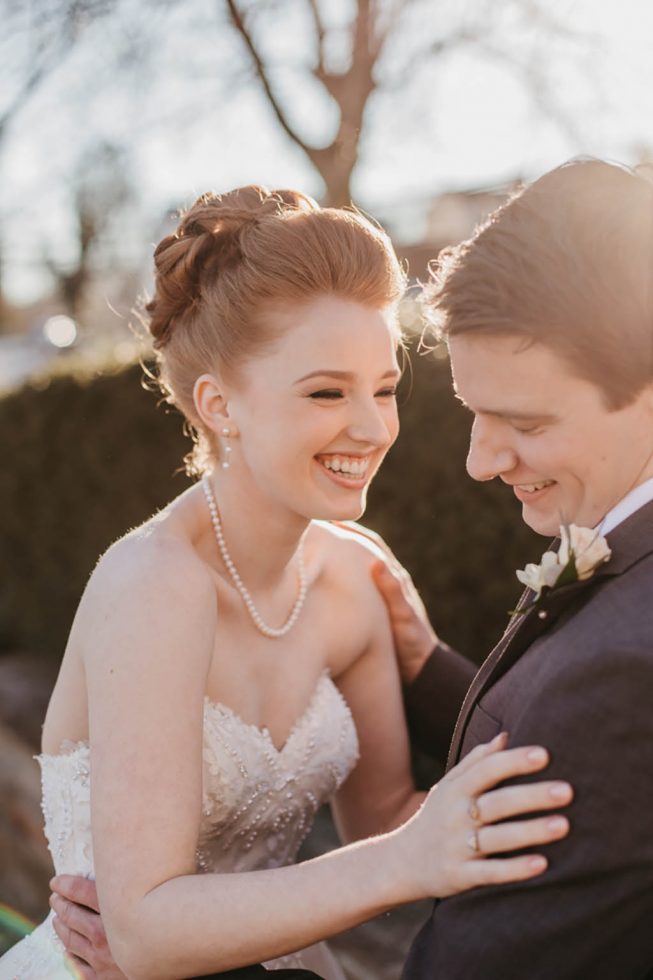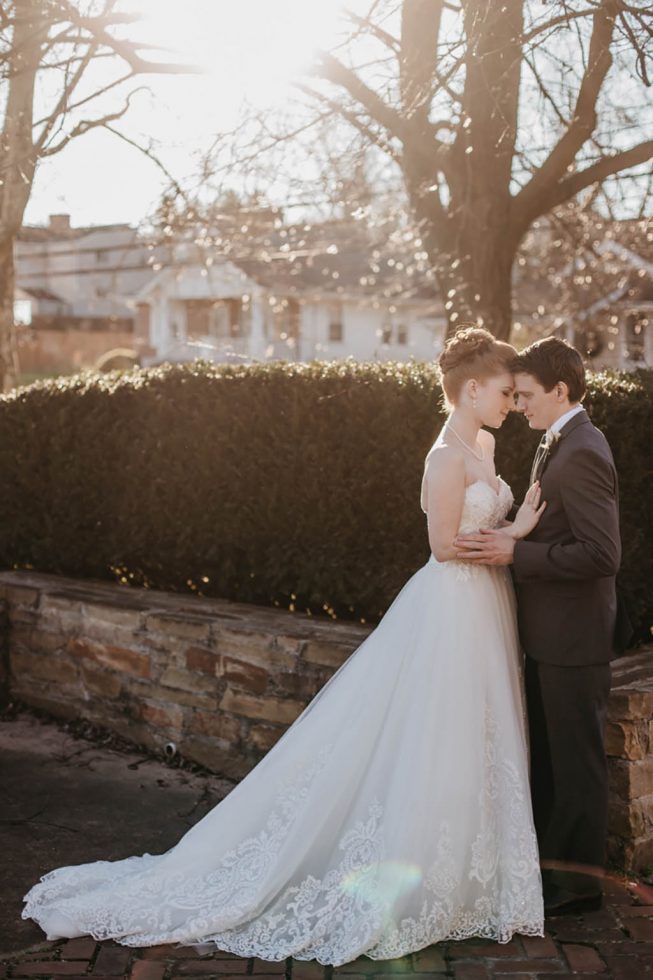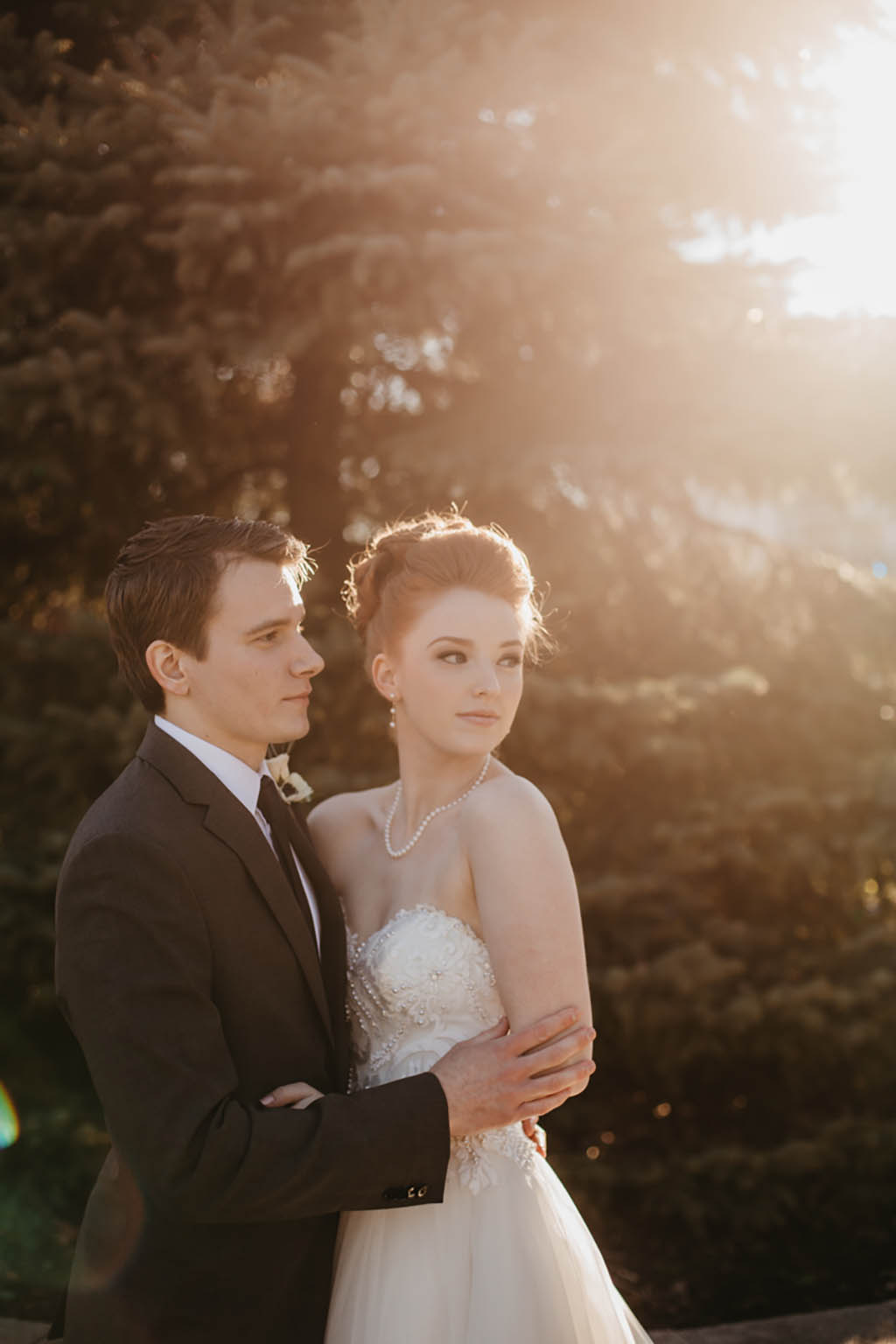 After graduating from high school, Sarah went on to pursue her career as a professional ballerina, dancing in companies across the country, and eventually landing with the Sacramento Ballet in California. Meanwhile, Tyler was in college at UMBC studying creative writing and music. The years passed and Sarah and Tyler remained distant acquaintances.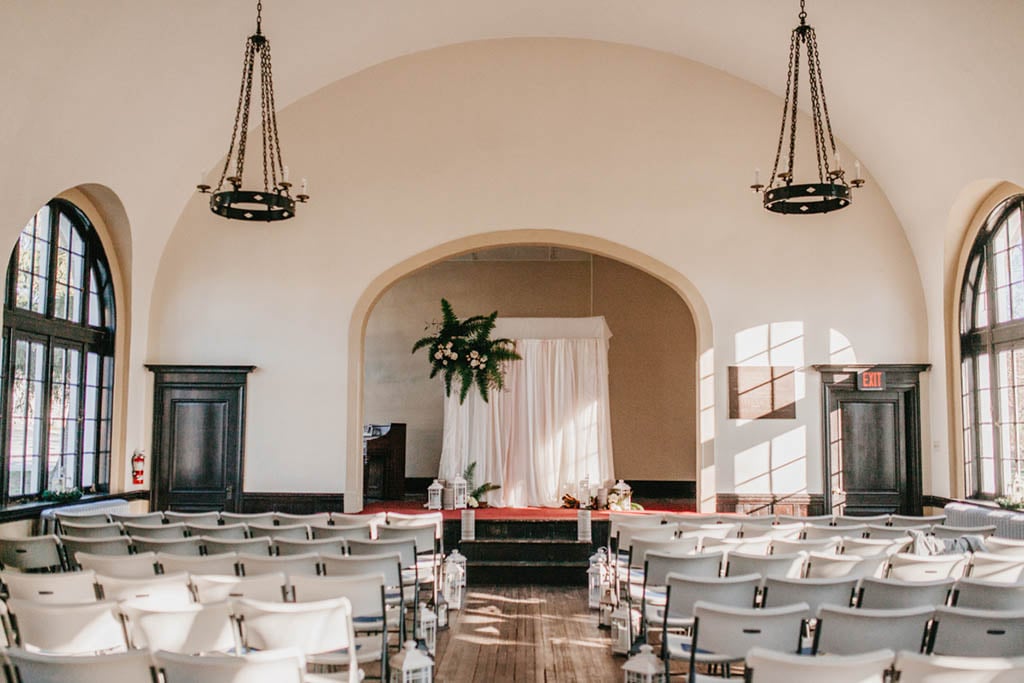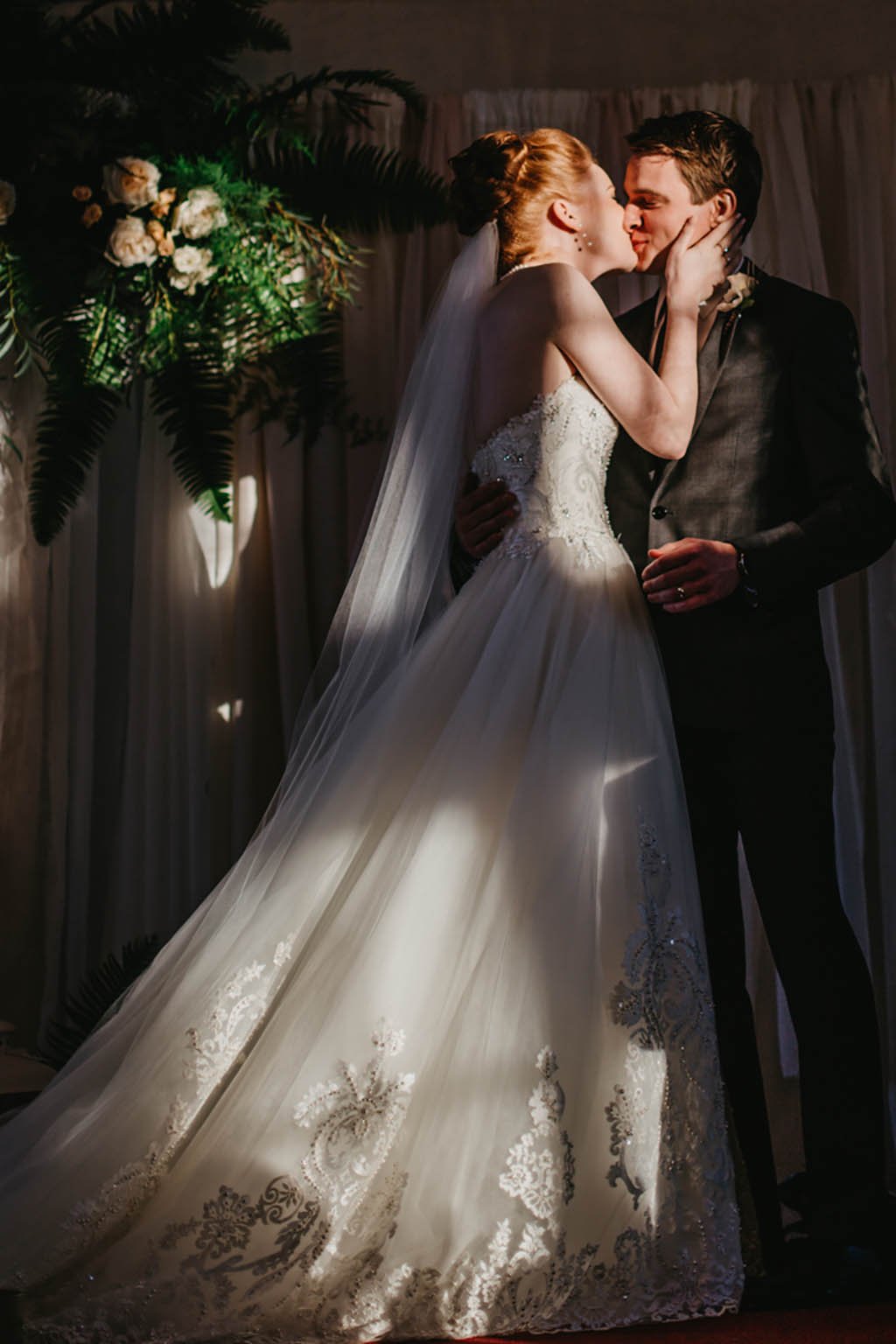 In 2015, everything changed when Sarah decided it was time to move back home to Maryland to be closer to family and pursue a teaching career. When Sarah hosted a get together with some friends and family to announce her return to the East Coast, it just so happened that Tyler had also been invited. The pair unexpectedly hit it off. When Tyler offered to walk Sarah to her car, they ended up spending hours catching up. But when the evening finally came to a close, Sarah flew back to California to finish the ballet season with the company.
However, both couldn't stop thinking of one another, and by the time Sarah finally moved back to Maryland, the pair very quickly fell in love.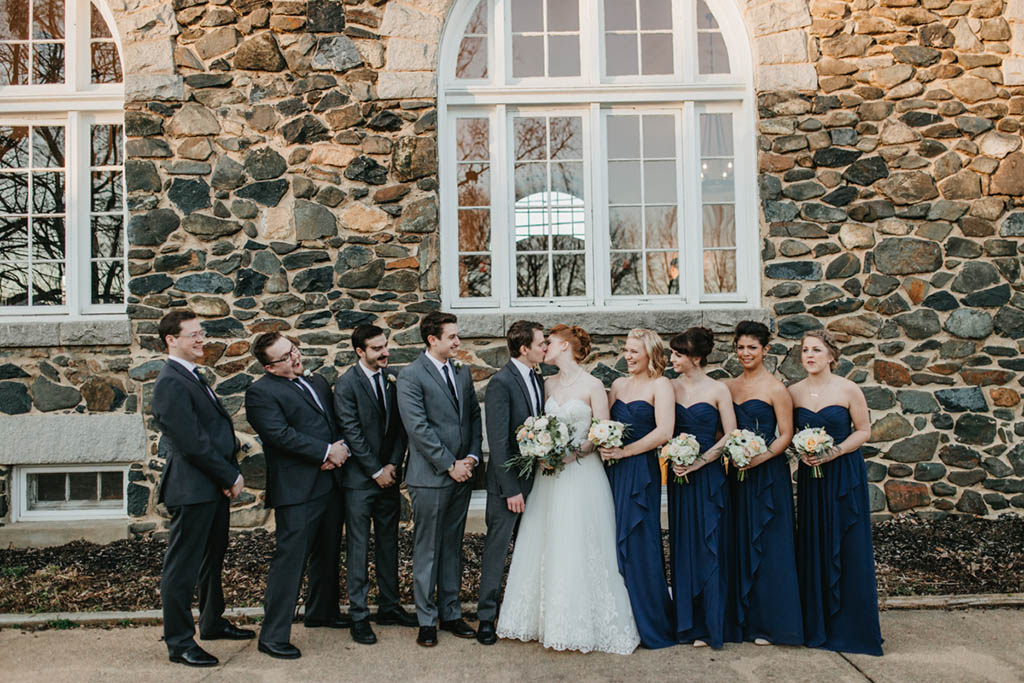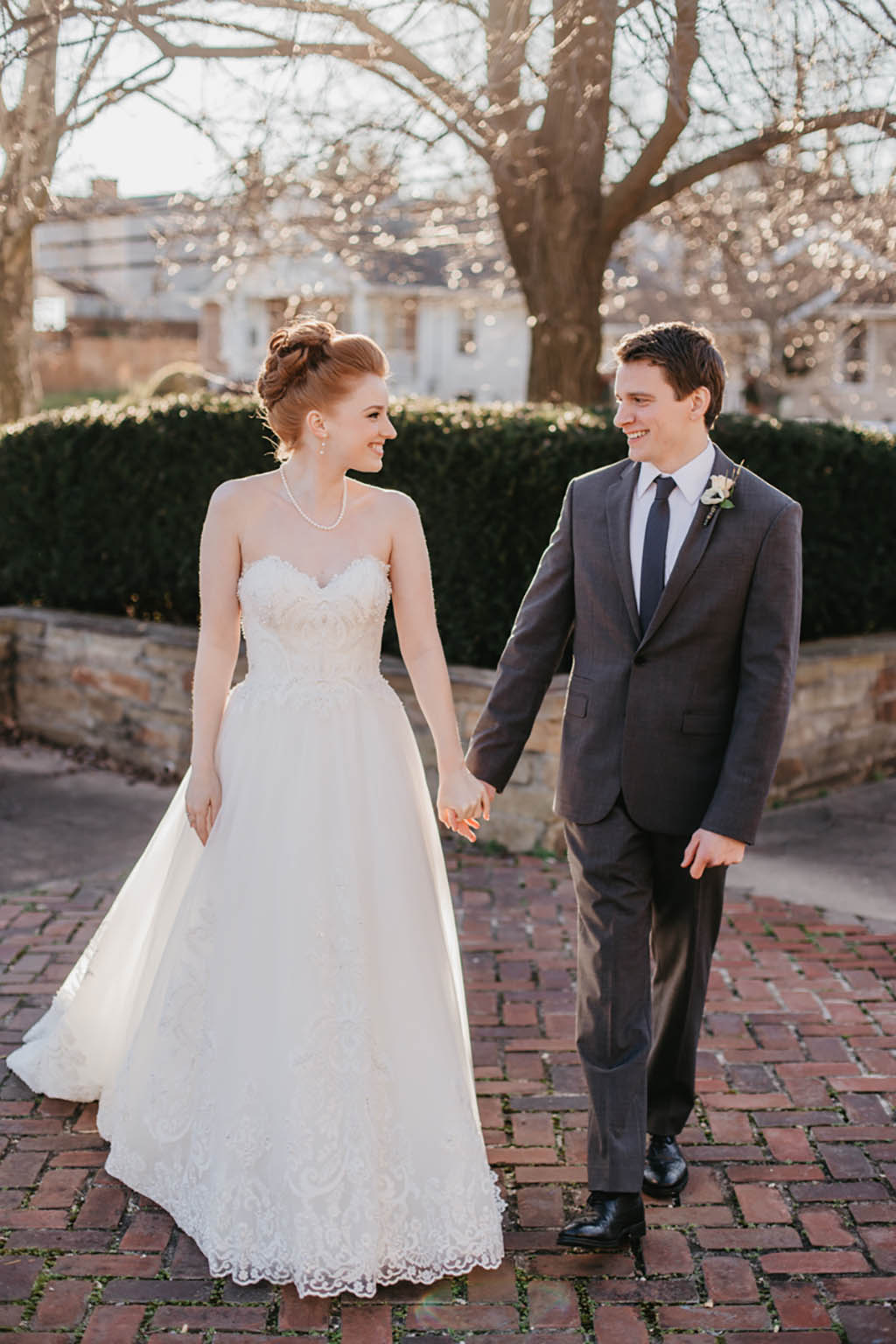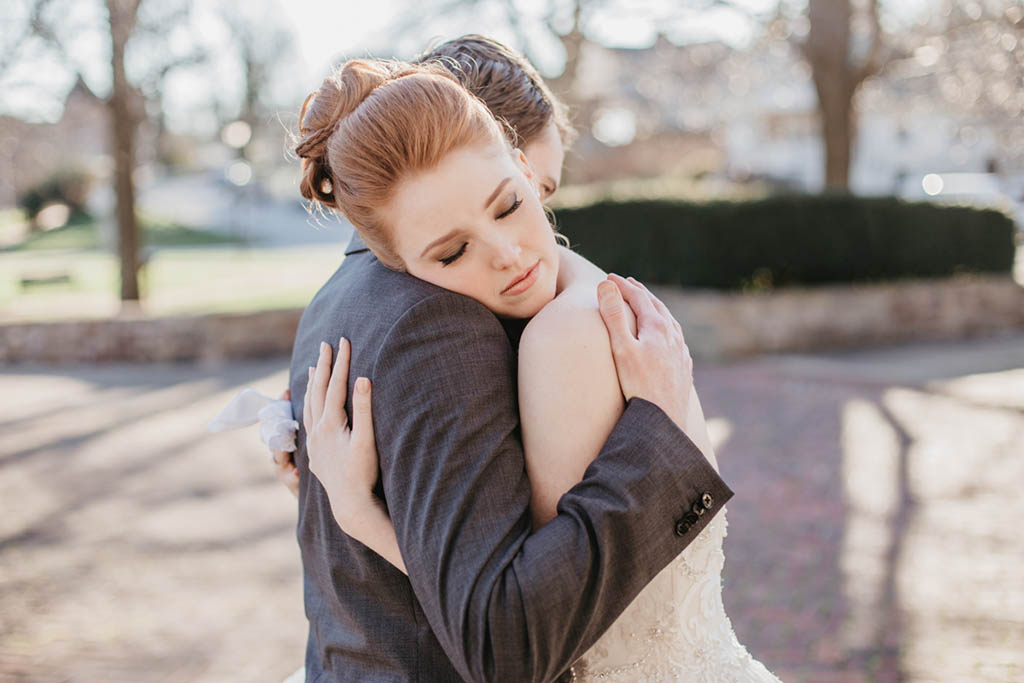 After a first date in historic Old Ellicott City at Ellicott Mills Brewing Company, Sarah and Tyler began to realize just how much they had in common. They were both artistically inclined, had similar senses of humor, and, important to both of them, they shared the same faith in Christ. They also discovered that both of their mothers were cancer survivors, a powerful connection that brought them closer together. After dinner, they walked around the city, taking in its quaint brick streets, peeking in the windows of the antique shops and enjoying a light sprinkling rain after what had been a warm, humid day. Eventually they settled on a small bench overlooking the river.
"We talked there for hours. I don't think either of us wanted the evening to end," says Sarah. "It must all sound so cliche…but in all sincerity it was the perfect first date."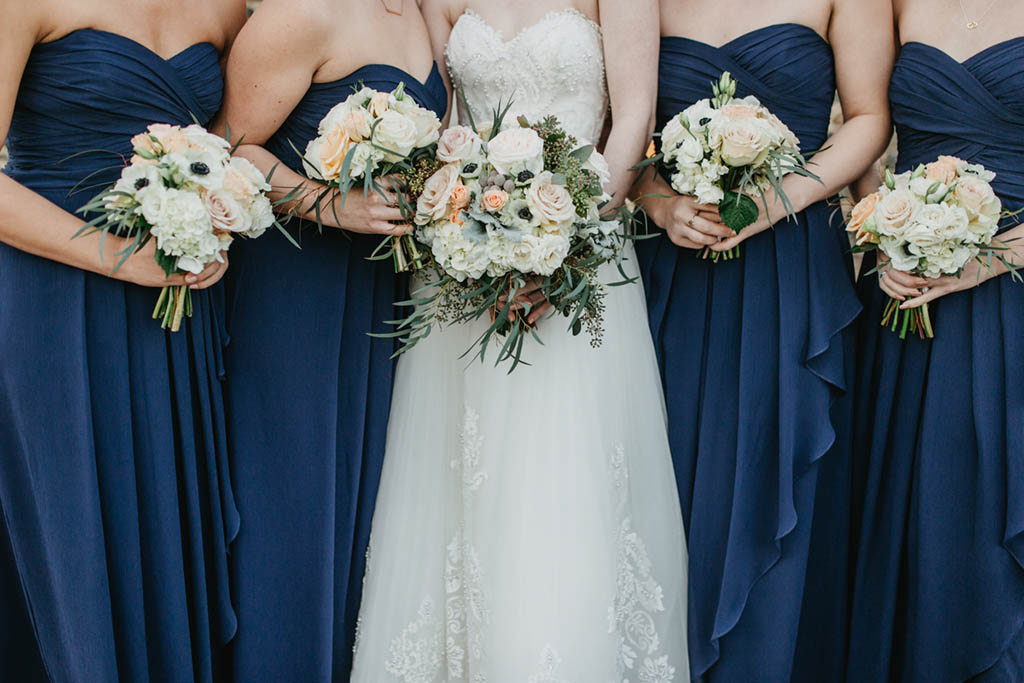 Though in the past both Sarah and Tyler had always taken it slow in their relationships, this time they both "knew." Exactly three months after their first date, they once again went down to old Ellicott City, this time for dinner. After their meal, they strolled main street, and ended up drifting back to that same little bench where they had talked for so long on their first date. As they approached, Sarah was surprised to see that their were flowers and candles set up all around (as well as one of their best friends hiding in the bushes taking pictures). Tyler knelt down on one knee and proposed.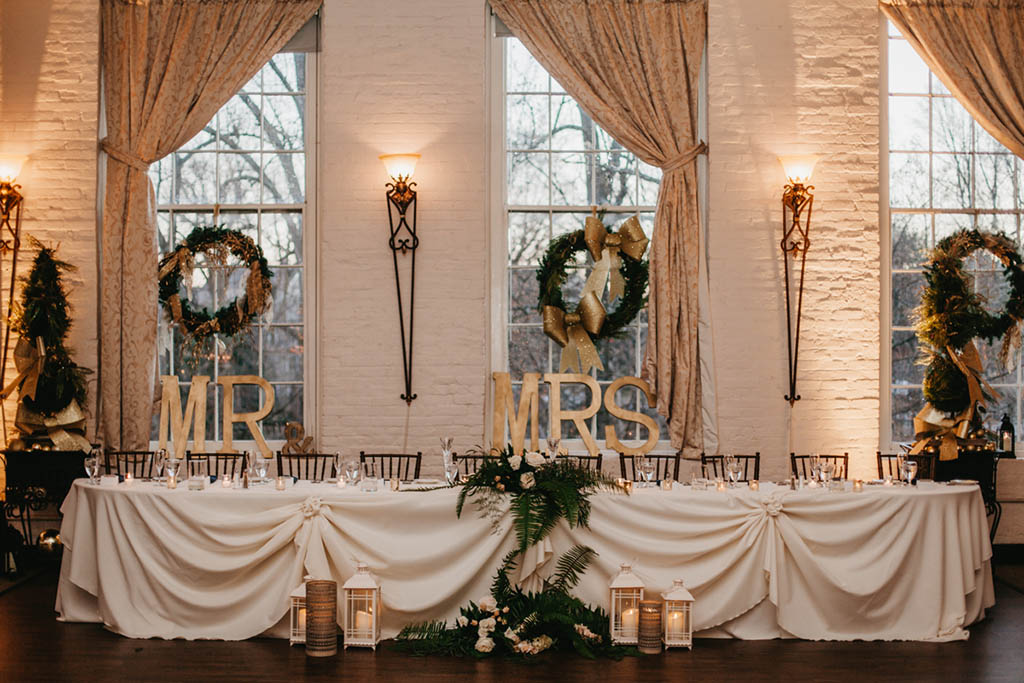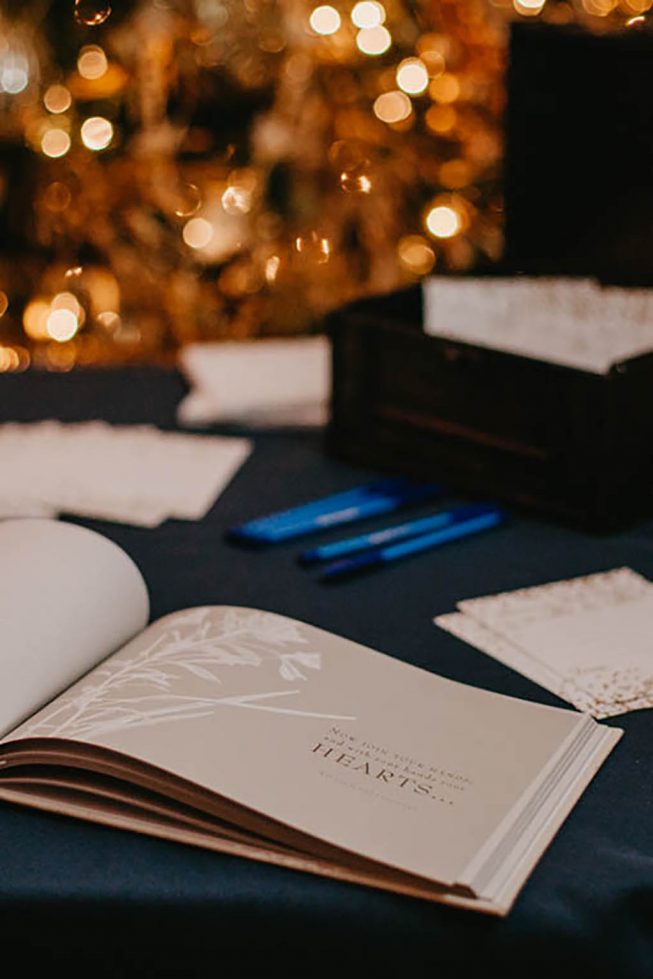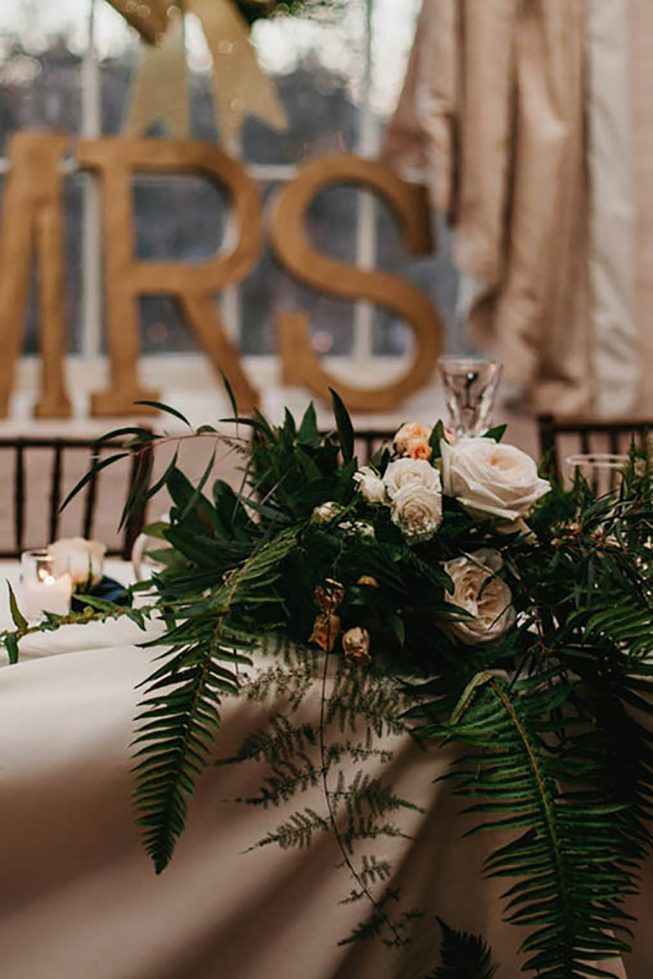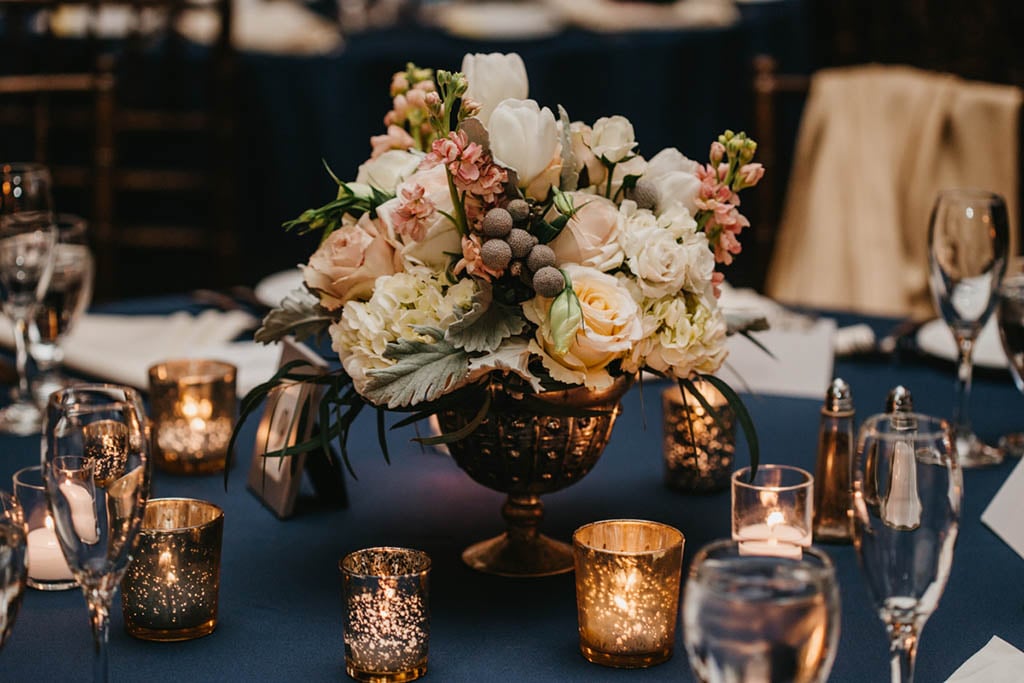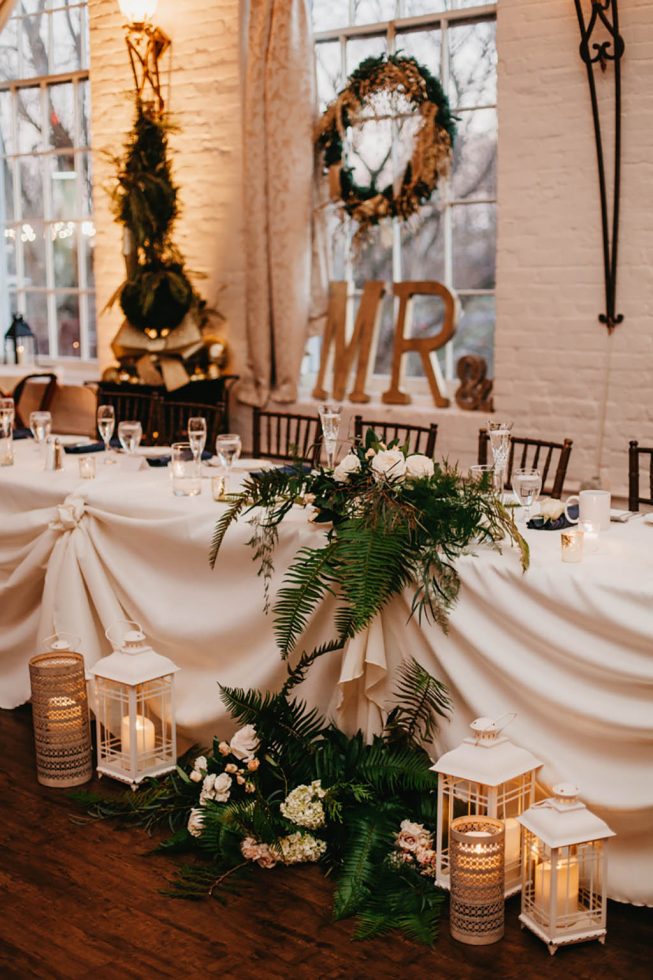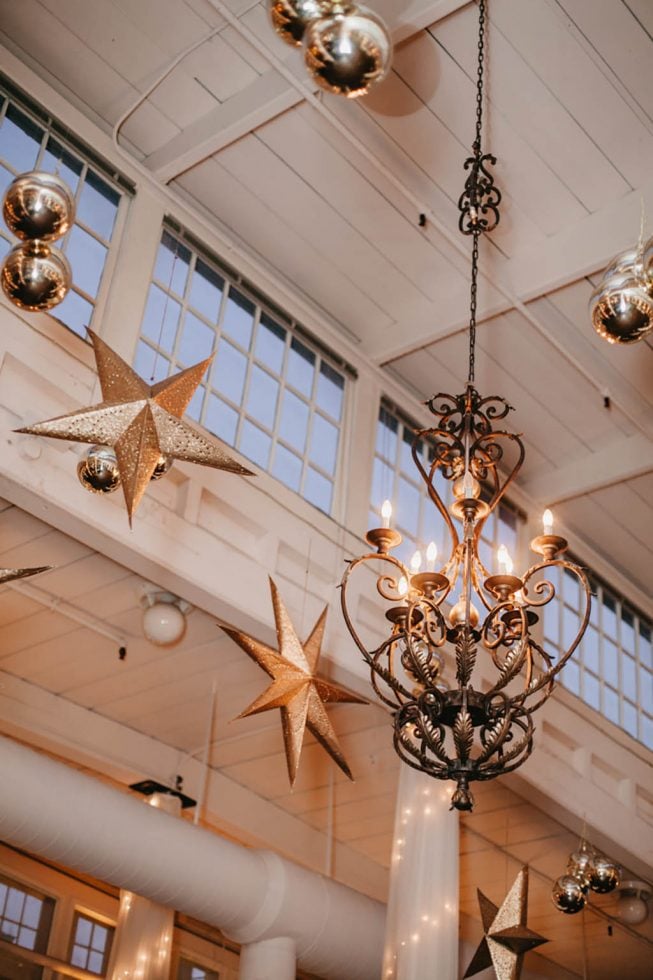 After a similarly short engagement (the proposal was in July, and they were married in January), the couple wed in an intimate ceremony. Sarah was nervous, but not in the typical ways a bride gets antsy.
"As the ceremony was approaching I started to get anxious, not about the wedding itself or about the potential for something to go wrong, but just anxious to see Tyler. It was weird to me to have spent the entire morning getting ready for a day that was about celebrating our love, and having still not even seen him. I was so overjoyed to see him and hug him and have that little moment of privacy with just the two of us," she says of a favorite wedding-day moment, the first look.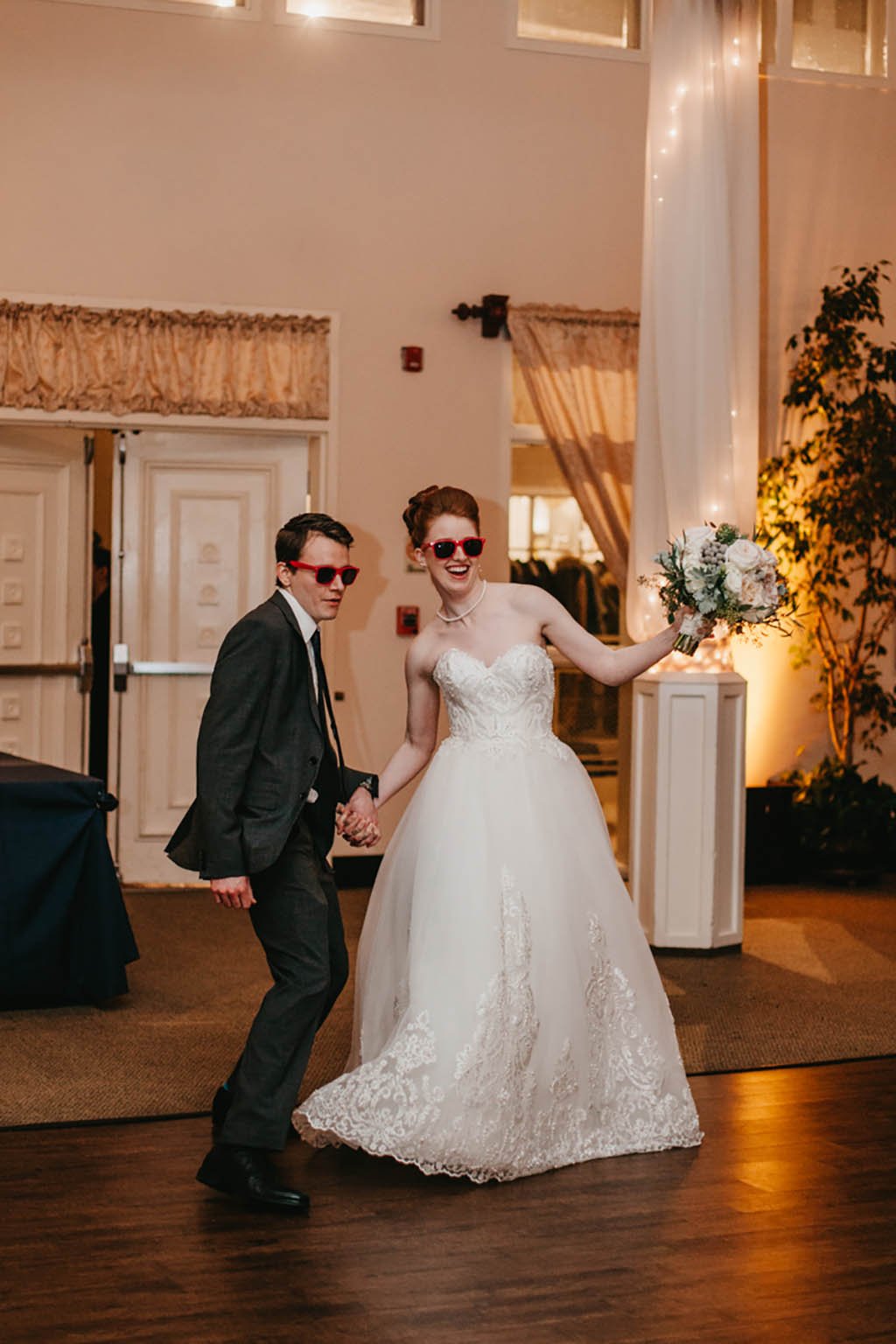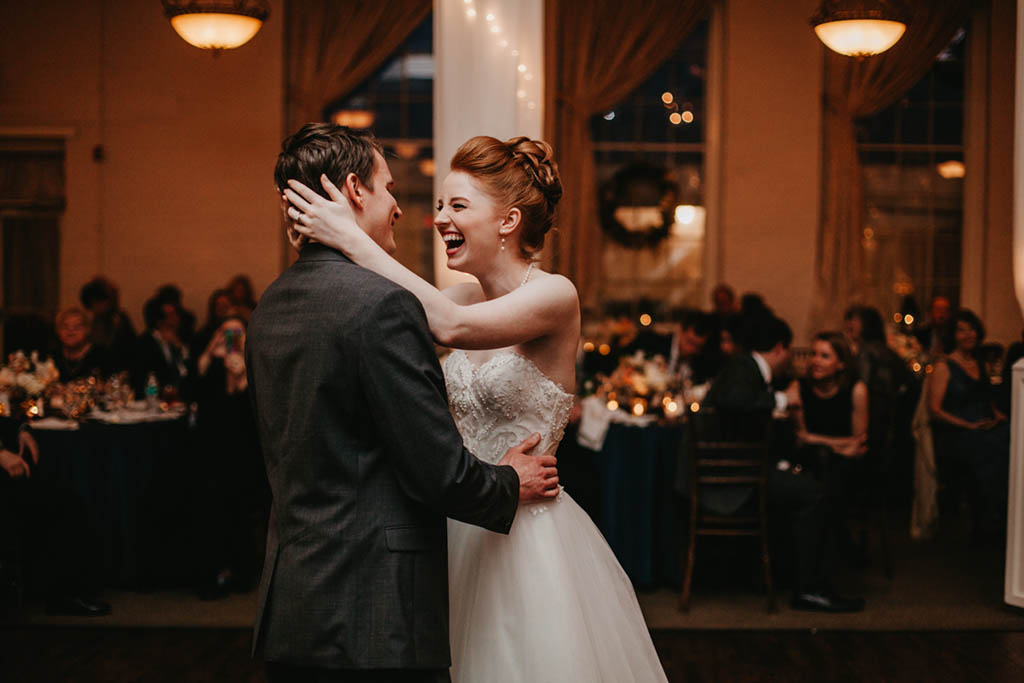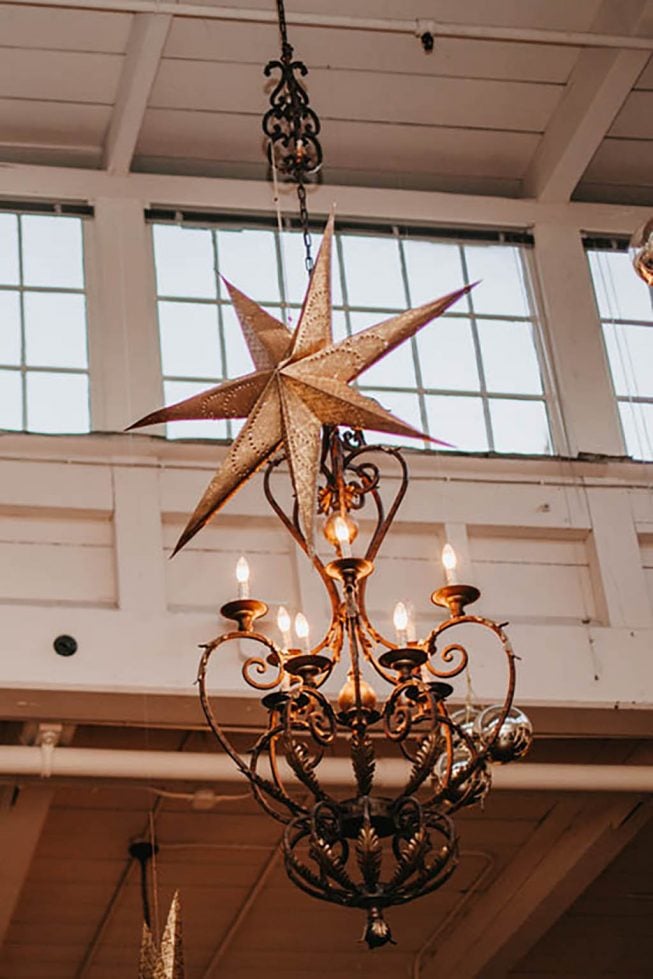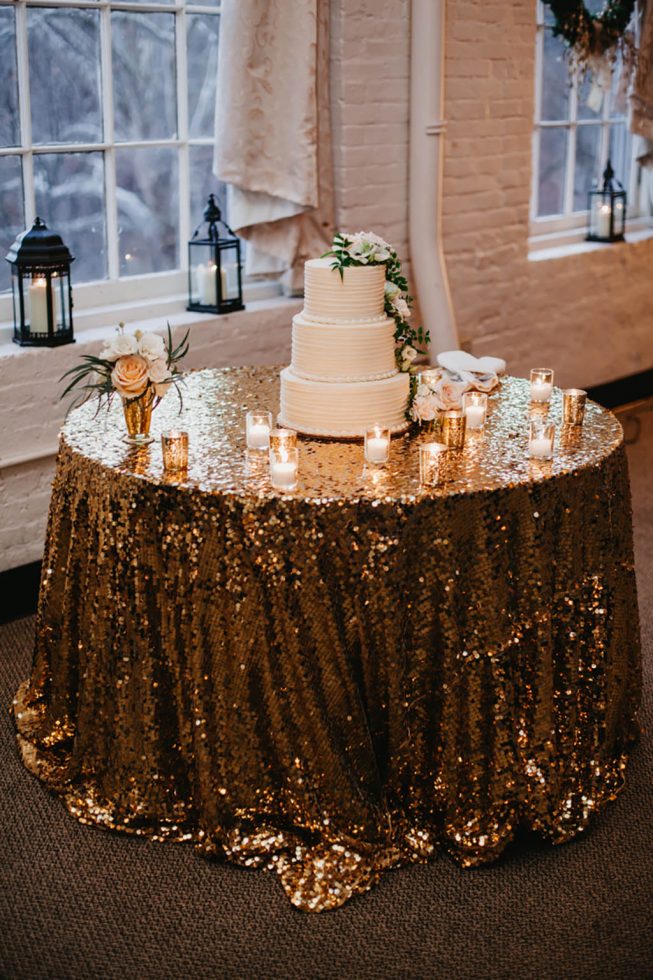 Another favorite memory was the father-daughter dance, which took place in the Great Room at Savage Mill (still tastefully decorated from the holidays). Sarah and her father had chosen The Beatles' "Blackbird" as their first dance—a song Sarah's father used to play on his guitar and sing to her as a lullaby when she was a child. As they stepped out on the dance floor the song began to play, and Sarah immediately recognized the voice. Her dad had recorded his own version of the song, this time writing special lyrics which described how much he loved his daughter, the beauty of their relationship, and how happy he was she had found Tyler. Sarah spent the dance teary-eyed, her head buried in her father's shoulder.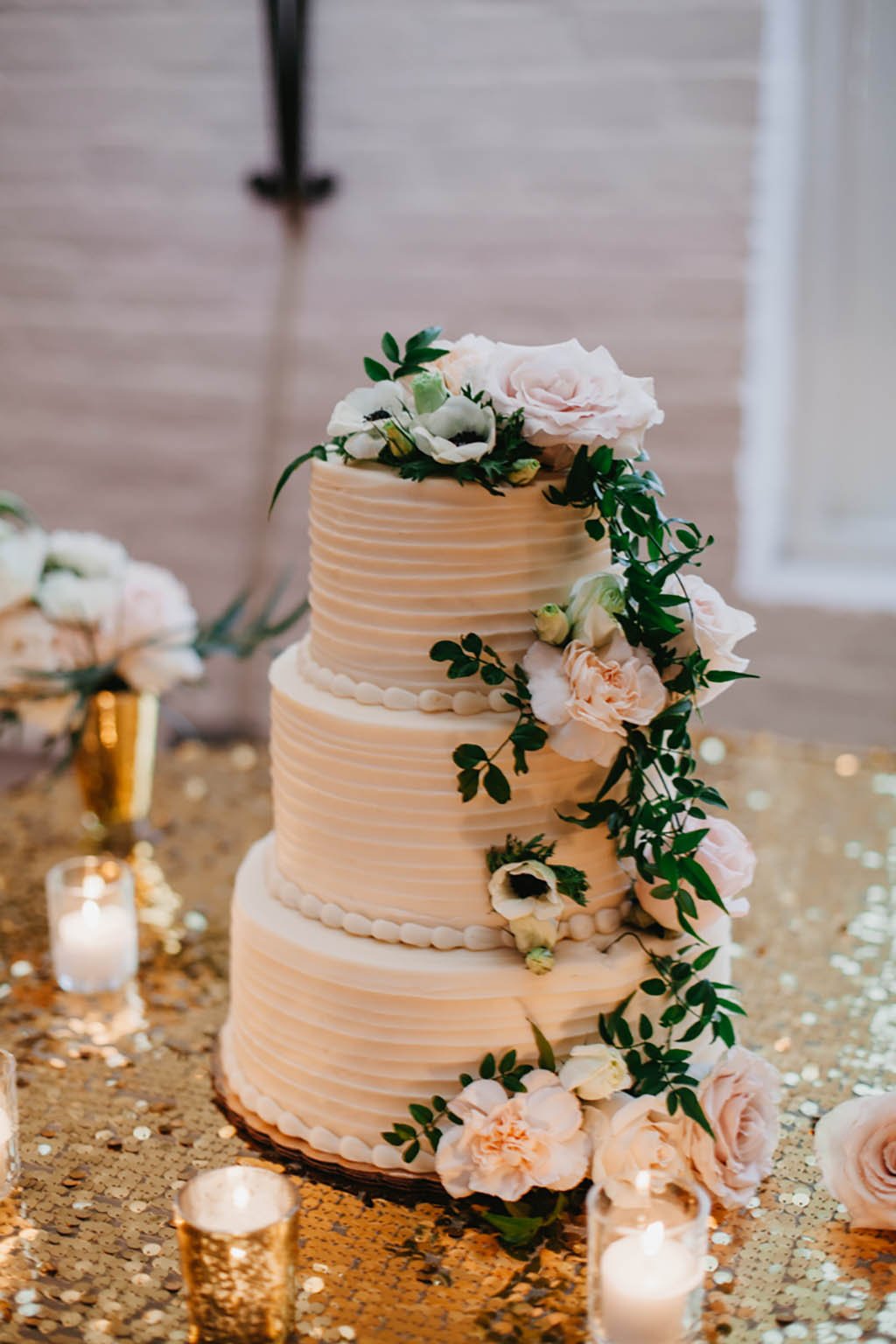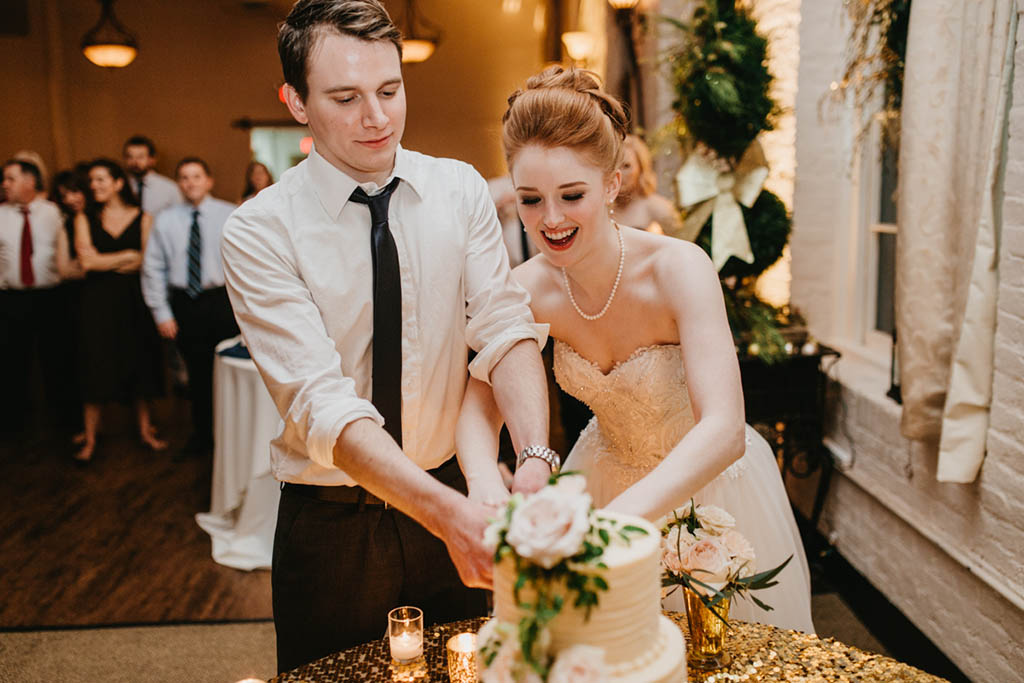 After the wedding, Sarah and Tyler headed down to Florida for a honeymoon on San Marco Island. The couple recently moved into their first home in Mount Airy.
The Details
Photographer: L.A. Birdie Photography | Event Coordinator: DellaBlooms | Venue: Carroll Baldwin Hall and the Great Room at Savage Mill | Caterers: Putting on the Ritz | Florist: DellaBlooms | Bride's Gown: Sottero and Midgley from The Bridal Boutique in Columbia, MD | Hair Dresser: Anna Kenny of Looks Salon and Spa | Makeup Artist: Heather Rea Style Studio | Groom's Tux: Express | Cake: Amaretto and chocolate peanut butter from Kupcakes & Co | Music/Entertainment: Bob Popik of Wheel Entertainment | Invitations: Minted