The Shaw Bijou closes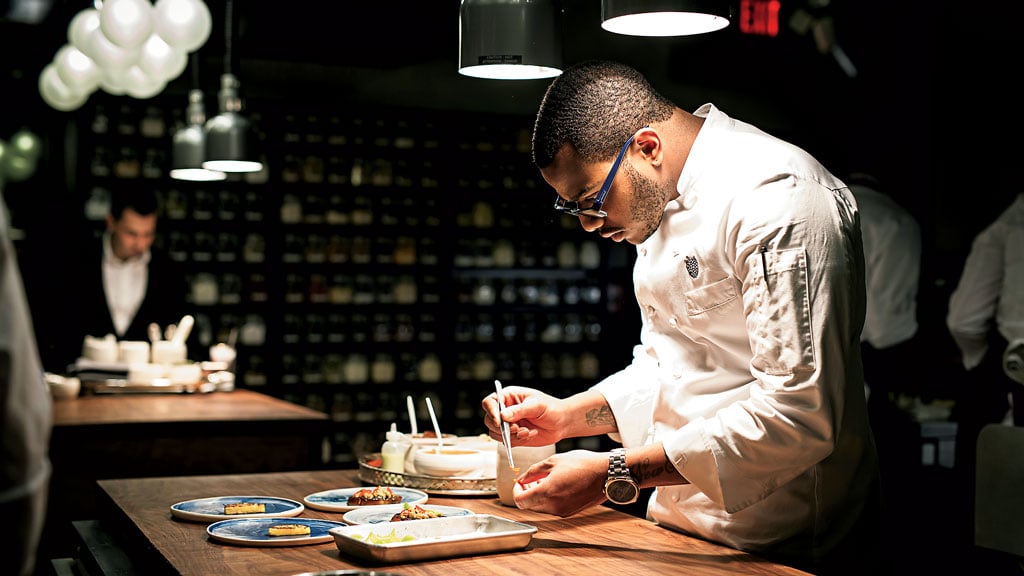 No restaurant in recent memory was as talked-about as the Shaw Bijou. After more than a year of delays, it finally opened with a Top Chef star dishing out $185-per-person tasting menus. The restaurant faced immediate backlash for such high prices from a 26-year-old in his first executive chef gig. Early lukewarm reviews didn't help, and within less than three months, the restaurant had closed. Fortunately, chef Kwame Onwuachi hasn't wasted any time sulking. He's already back at it with Kith and Kin, an Afro-Carribean restaurant at the Wharf.
---
Ben's Chili Bowl finally takes down its Bill Cosby mural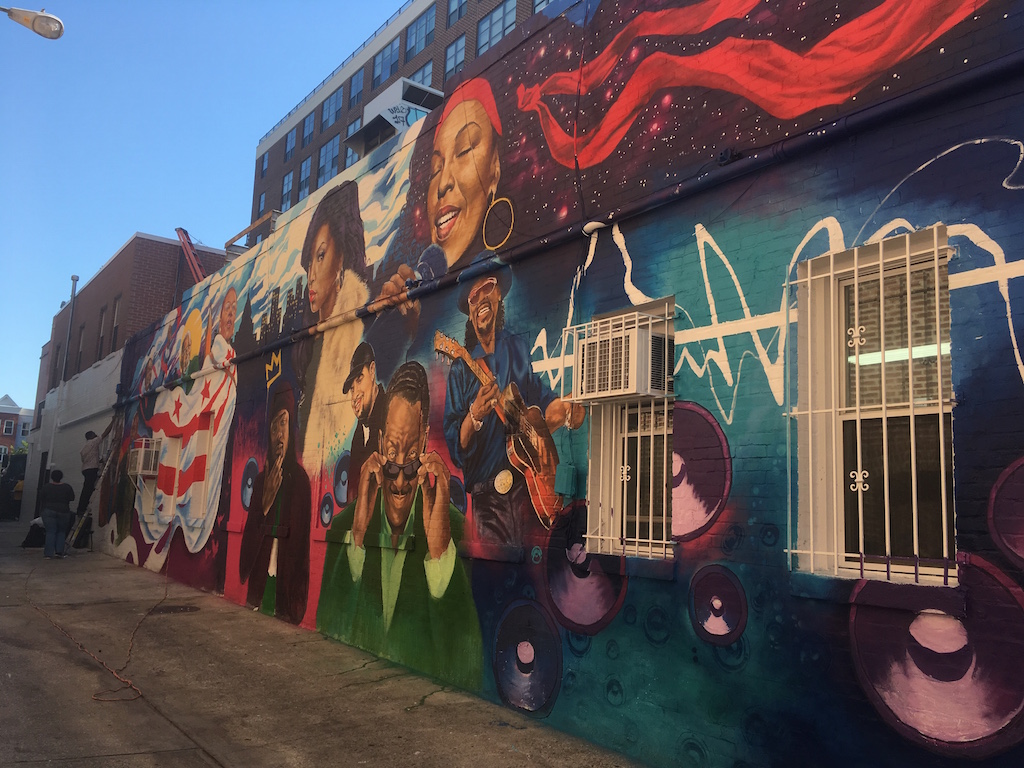 I think we can all agree that it's not a great idea to have a big mural of an accused sexual predator on the side of your restaurant. For years, though, Ben's Chili Bowl ignored calls to remove the image of one of its most famous customers, even as rape and drugging allegations piled up. But finally, in January, the half-smoke institution painted over the portrait (along with others). Co-owner Nizam Ali never admitted that the blank slate was in response to Cosby backlash, explaining instead, "It's 2017, new mural, new year." Whatever, it's gone. Among the new faces in Cosby's place: Michelle Obama, Prince, and Muhammad Ali.
---
A "Day Without Immigrants" shuts down at least 100 restaurants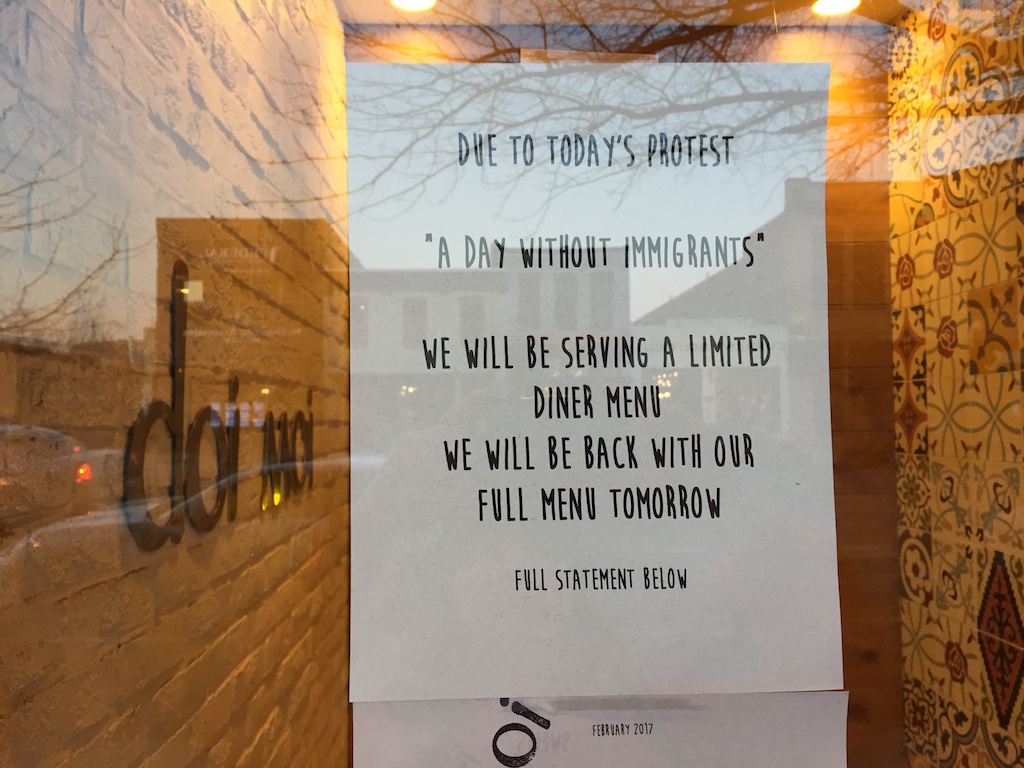 It was a year full of political protests, but one of the most striking was the "Day Without Immigrants" on February 16. Latino workers across Washington skipped work to show their economic power and protest Donald Trump's immigration policies. The grassroots effort—no one seemed to know who started it— was felt in a big way: more than 100 restaurants closed,  and many more operated with bare-bone staff and limited menus.
---
DC gets a fleet of delivery robots
Yes, machines are already taking over. Delivery, anyway. Thanks to new DC legislation allowing autonomous bots to roam our sidewalks, robotics company Starship Technologies was able to launch a small fleet of roving coolers-on-wheels in March. They partnered with Postmates to bring convenience store pick-ups and restaurant orders to customers in Georgetown and the 14th Street corridor. For now, the robots still have human handlers, but just you wait.
---
People go nuts for the Game of Thrones bar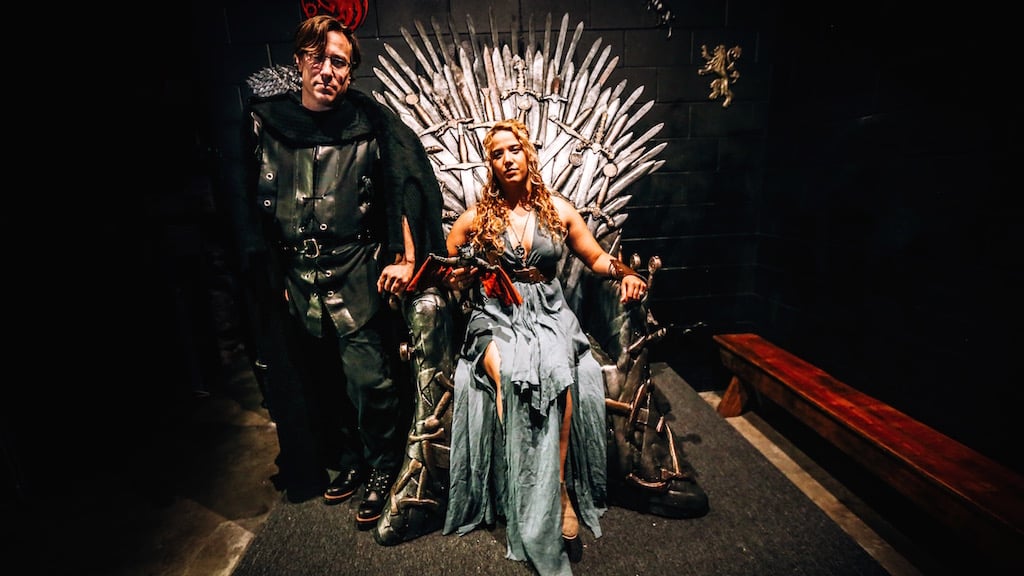 If there was one thing that got people most hyped up this year, it was Drink Company's Game of Thrones pop-up bar. Lines sometimes stretched hours for the chance sip "The North Remembers" pina coladas in the Hall of Faces or among smoke-breathing dragons. All told, some 47,000 people sat on the bar's Iron Throne.
---
Health department cracks down on dogs on patios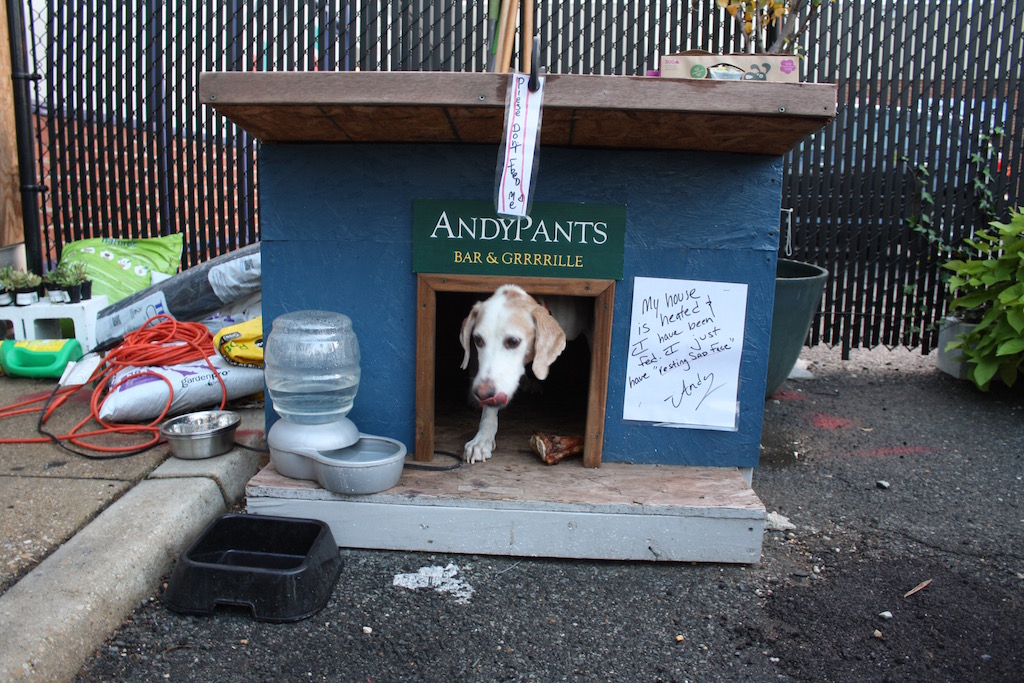 There are two things you don't want to mess with in DC: drinking and dogs. So, you can imagine the outrage when the health department started cracking down on pups on restaurant and bar patios in September. The Midlands beer garden owner Peyton Sherwood, who got a warning from health inspectors, organized a pet-ition signing and rallied patrons to contact their elected officials in order to change the regulation. And the DC Council acted quickly, passing emergency legislation to overturn the ban, and moving ahead with a permanent change that allows business owners to choose whether they want to allow dogs.
---
Cork Wine Bar sues Donald Trump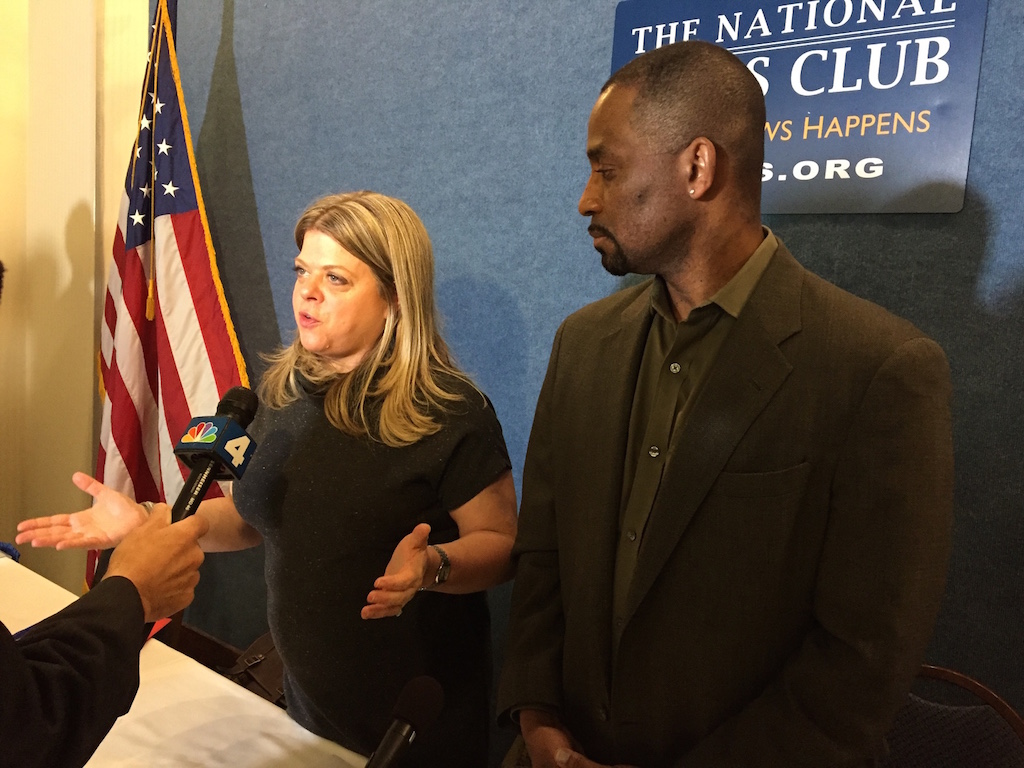 What is a neighborhood wine bar doing suing the President? It all comes back to Trump's DC hotel. The restaurant owners allege they're losing out on business from government officials, lobbyists, and others who are taking their money to the Pennsylvania property in order to curry favor with Trump. While the Trump organization calls the unfair competition lawsuit a "wild publicity stunt," the case is ongoing as a judge decides whether it should move ahead in federal court or DC Superior Court.
---
Chef José Andrés basically saves Puerto Rico
Another busy morning for #ChefsForPuertoRico — from sizzling meats and veggies in the bustling kitchen to our massive sandwich operation. ?? We have one goal: to feed the people who need to be fed across Puerto Rico. And our team works toward that every single day!! pic.twitter.com/PqsEmq8bHx

— José Andrés (@chefjoseandres) December 7, 2017
While government appeared to be blundering its response to Hurricane Maria in Puerto Rico, José Andrés and his nonprofit, World Central Kitchen, stepped up to provide hot meals to victims of the massive storm. In fact, the crew of volunteers served well over 3 million meals—more than any other aid organization, including the Red Cross. So, when is José going to run for office?
---
The Wharf opens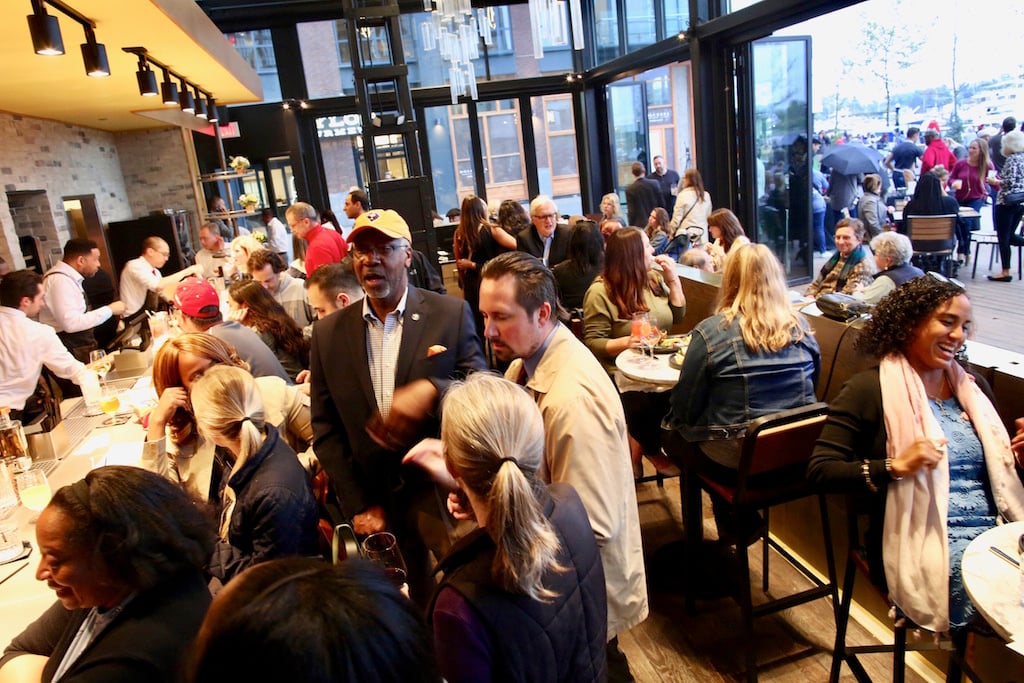 Seemingly overnight, DC has an entire new neighborhood. Seriously, this $2.5 billion development is massive: three hotels, three music venues, condos, offices, shops, and at least 25 bars and restaurants (some coming next year). Plus, these aren't not just any restaurants. Some of the city's top chefs, including Mike Isabella and Fabio Trabocchi, have opened waterfront destinations. The Wharf's 900 restaurant jobs will no doubt stretch DC's hospitality worker pool thin—there's already a massive shortage of experienced staff. And with so many businesses yet to open, the full effect has yet to be seen.
---
The DC Michelin Guide phones it in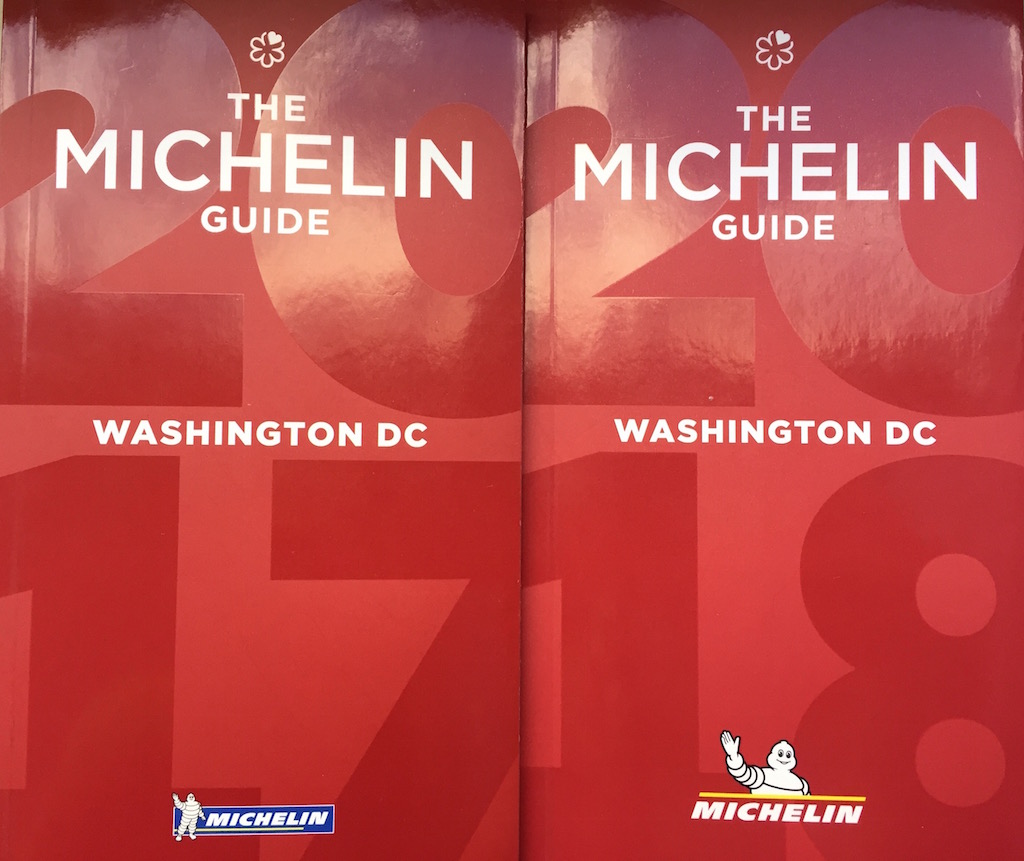 There wasn't a lot of intrigue in the second annual DC Michelin Guide. Only two new restaurants gained stars—Komi and Métier (which arguable should have had stars all along)—and no local chefs earned the highest rating of three stars. But most disappointing of all, almost all of the reviews in the little red book were copied and pasted, word for word, from last year's guide. That meant that in some cases, dishes mentioned hadn't been on menus for more than a year. Didn't Michelin have anything new to say?