Chef Piter Tjan (previously with his brother, Handry Tjan) creates a modern kappo tasting menu (including a vegan option) at Kōbō, inside Chevy Chase's Sushiko. Here's a look at what goes into the elaborate meal.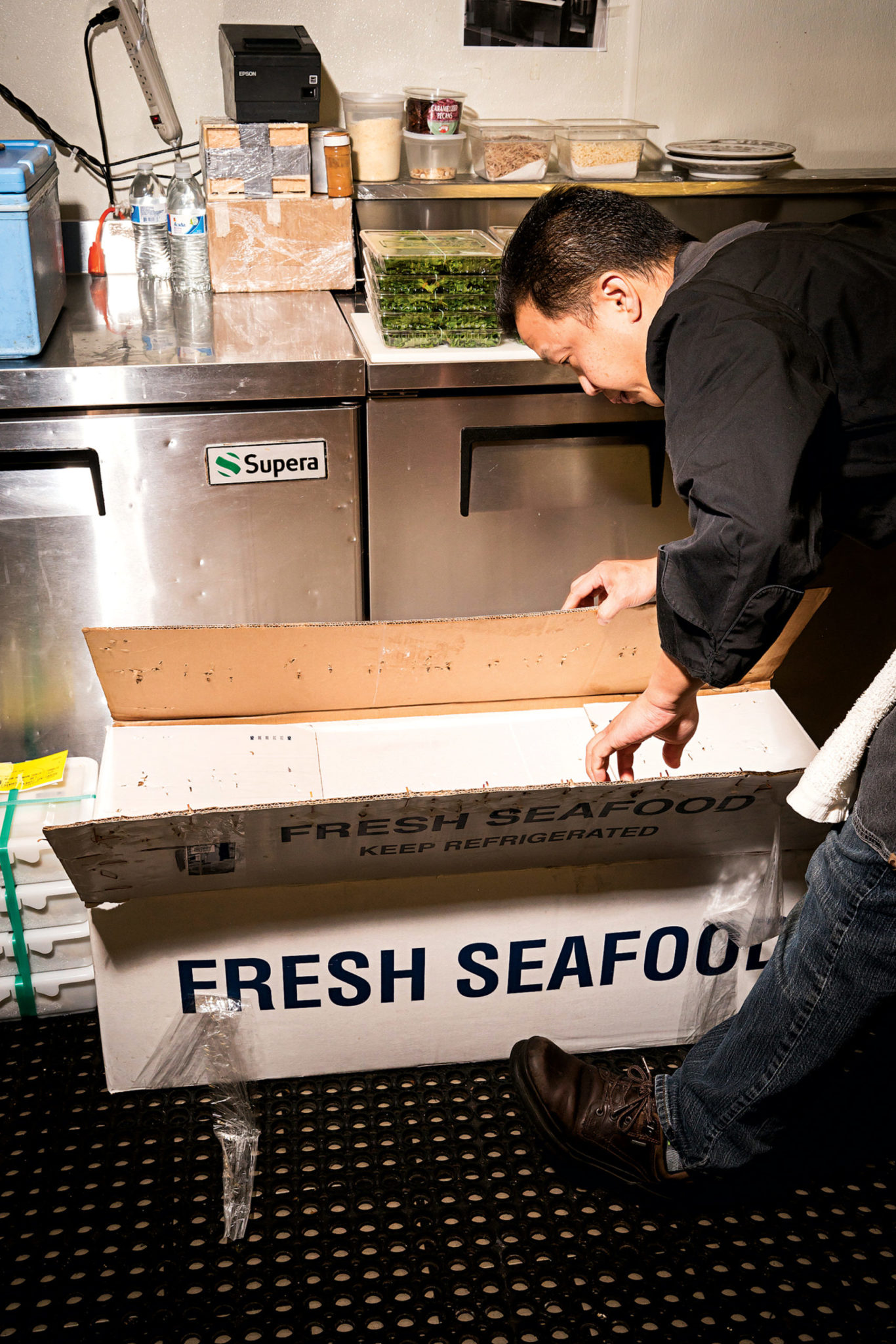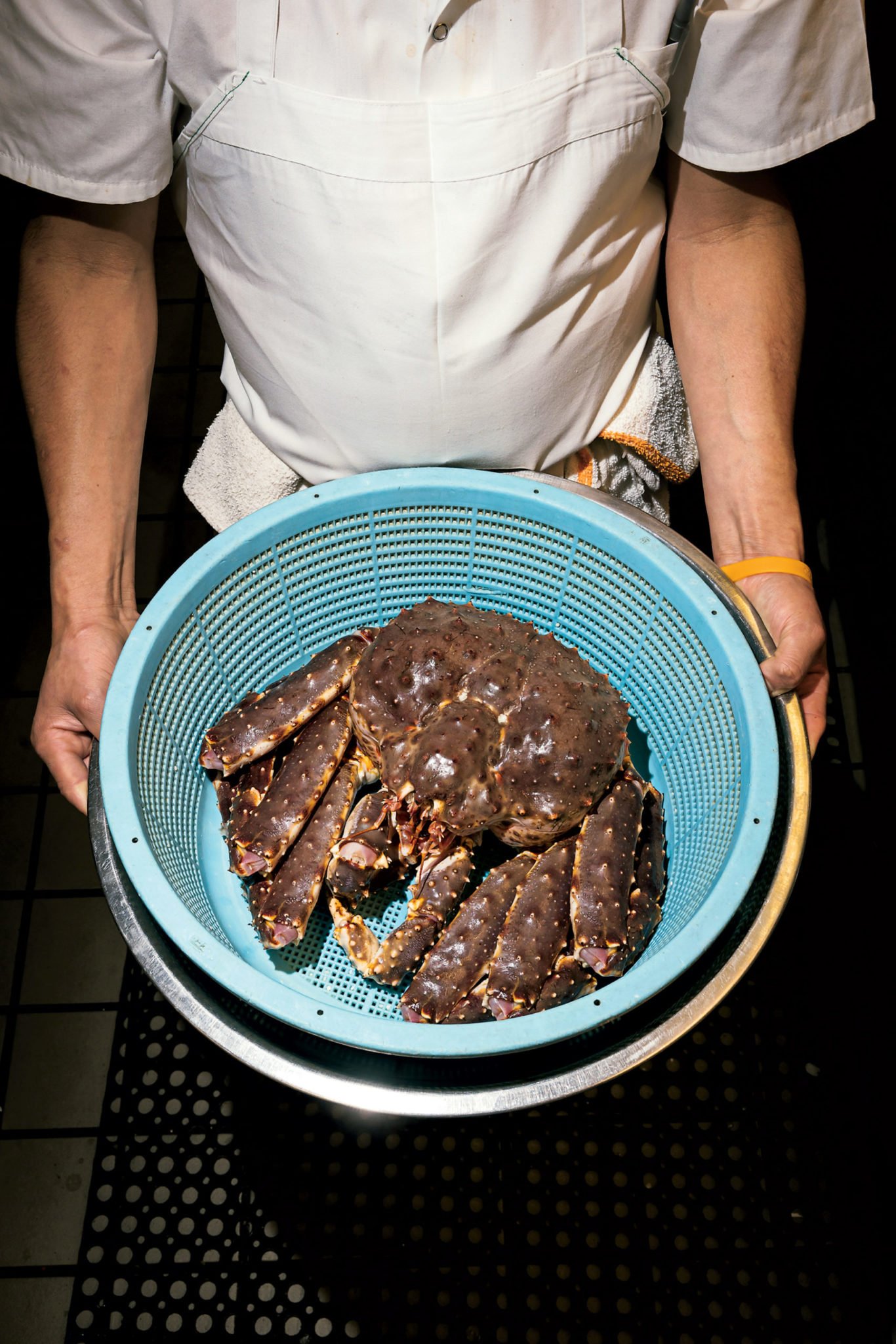 Left: Piter inspects the daily shipment of seafood, most of which comes from Tokyo's famous Tsukiji market.
Right: Hokkaido king crab, available in winter, is broken down for nigiri sushi and a dashi-based soup with matsutake mushrooms.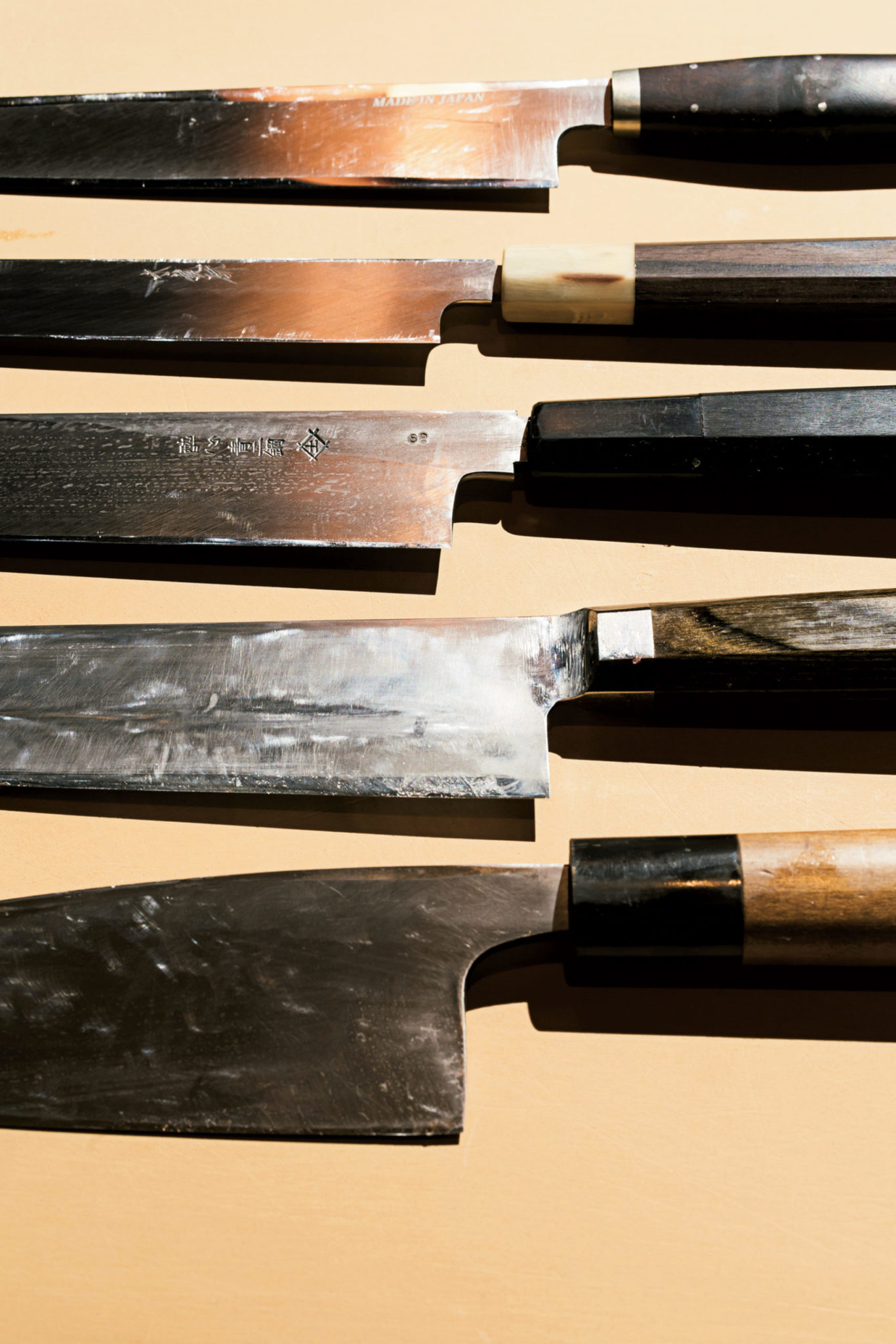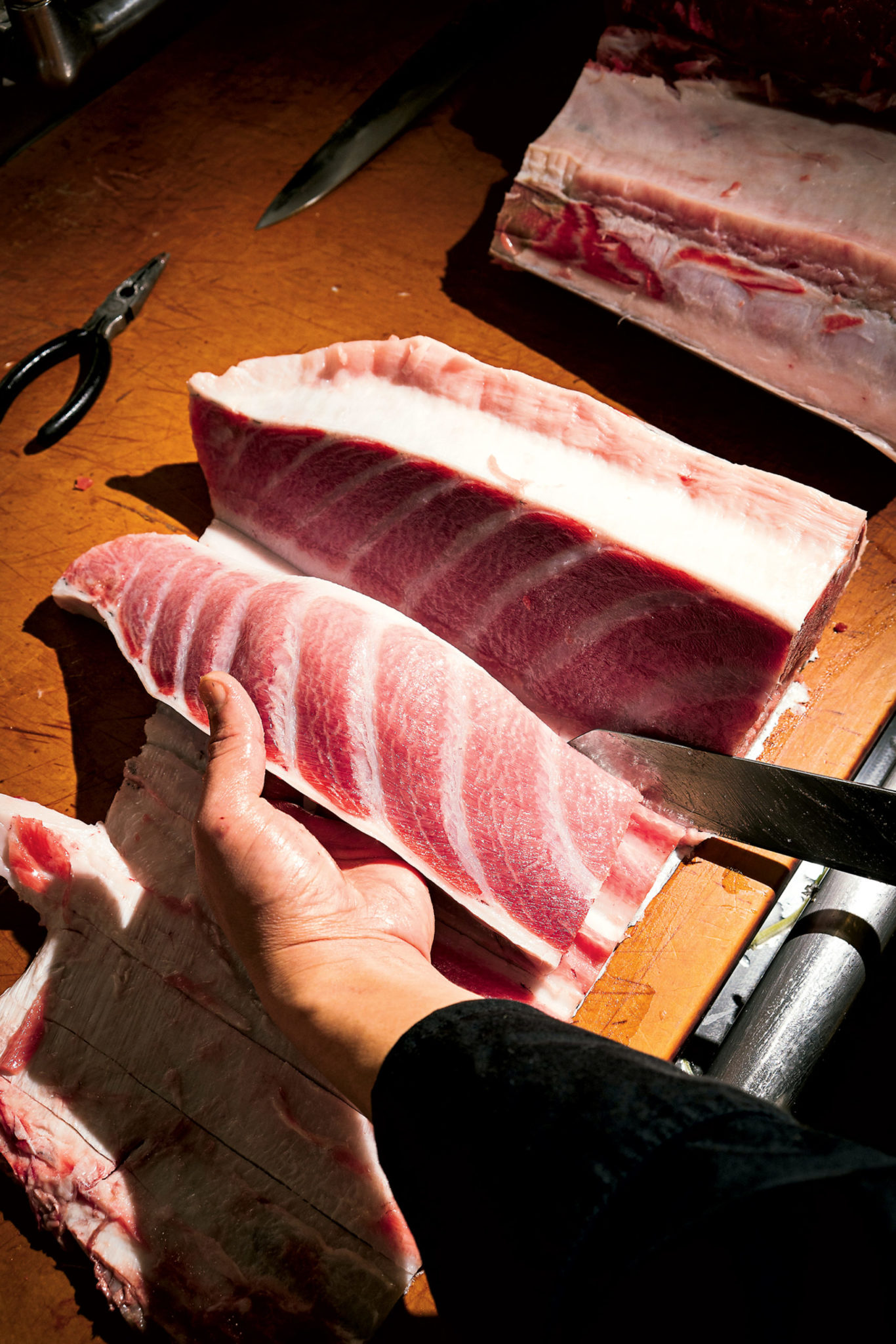 Left: Piter has collected about 25 Japanese knives—his most expensive cost $3,000—while Handry has at least 40.
Right: The brothers say some of the best bluefin tuna is farm-raised in Spain. And fresh isn't actually better—they dry-age the fish, like steak, for about ten days.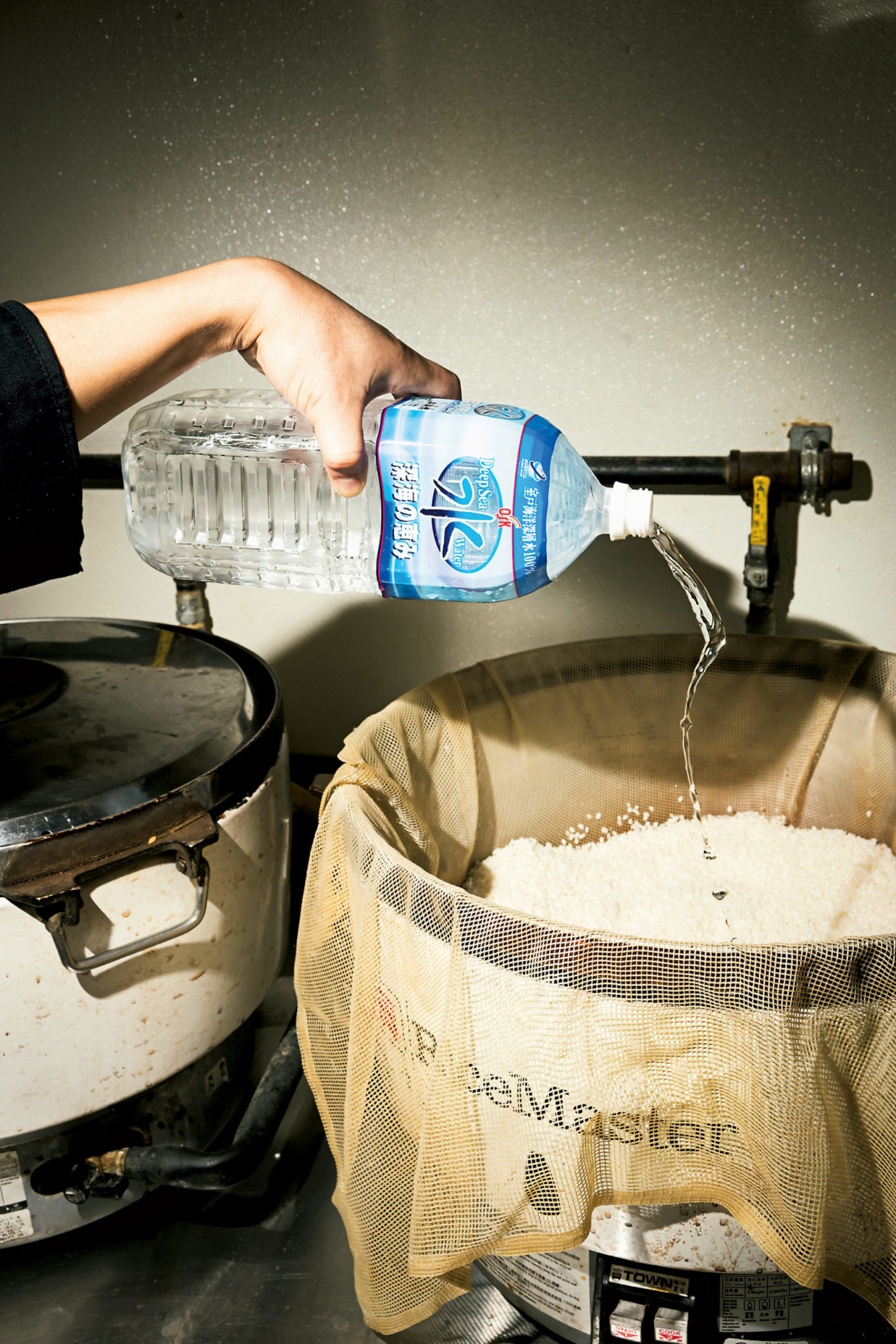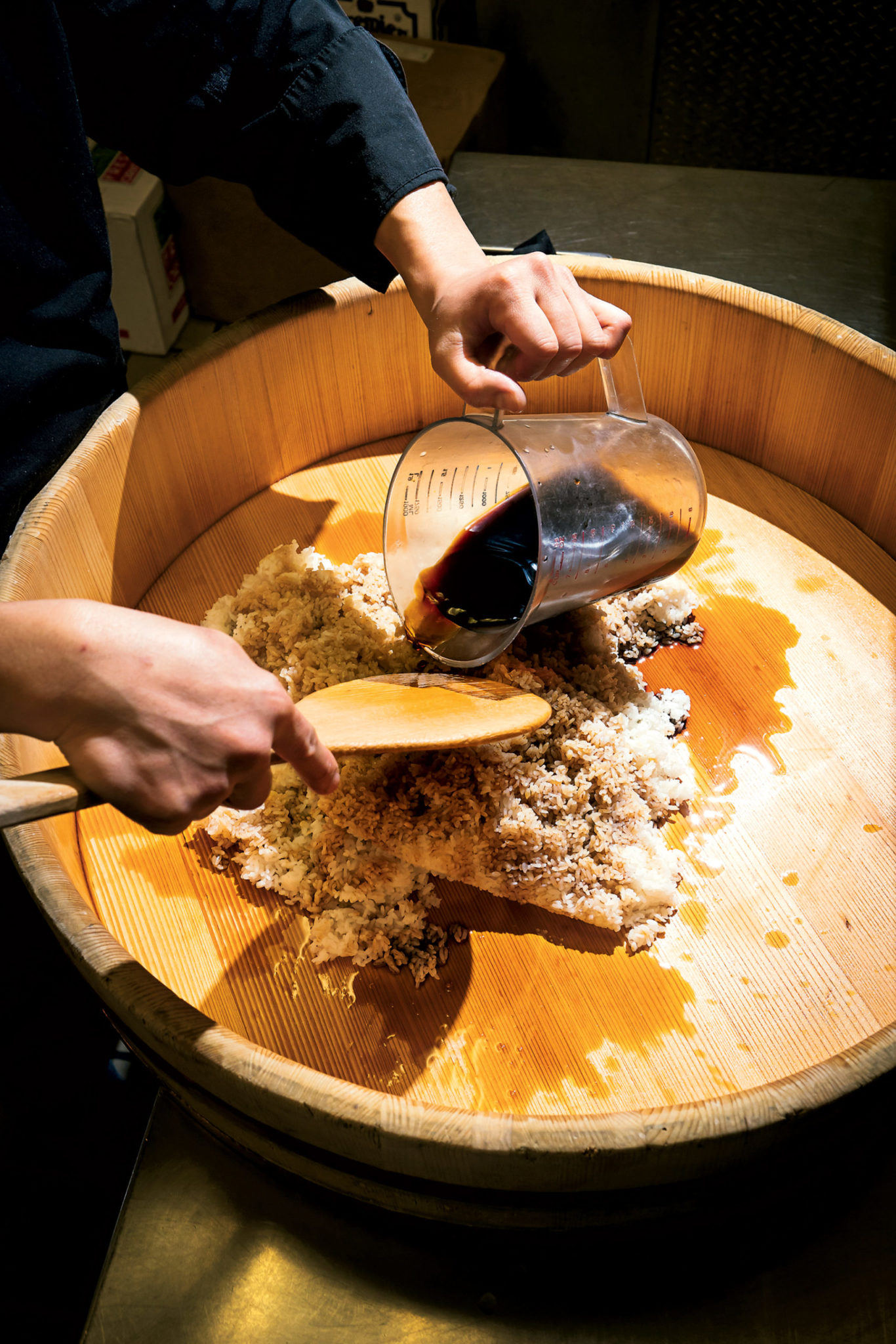 Left: Kobo imports 1,200 bottles of deep-sea water from Japan every three months. The chefs say the neutral, softer water makes the rice—like New York bagels—better.
Right: Rice takes on a dark color thanks to red vinegar aged three to six years from sake lees (sediment). Kobo is the only area restaurant that uses the prized product.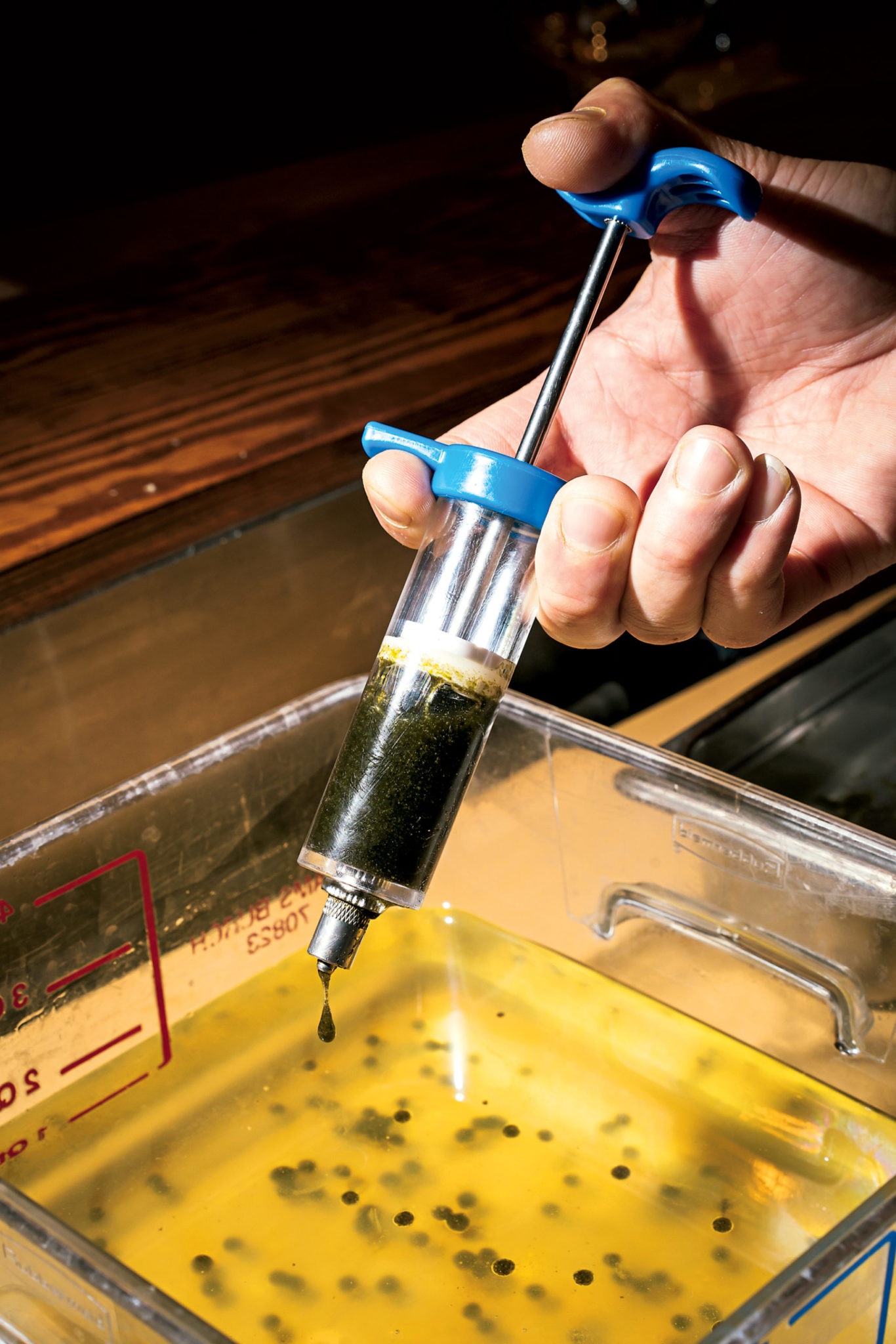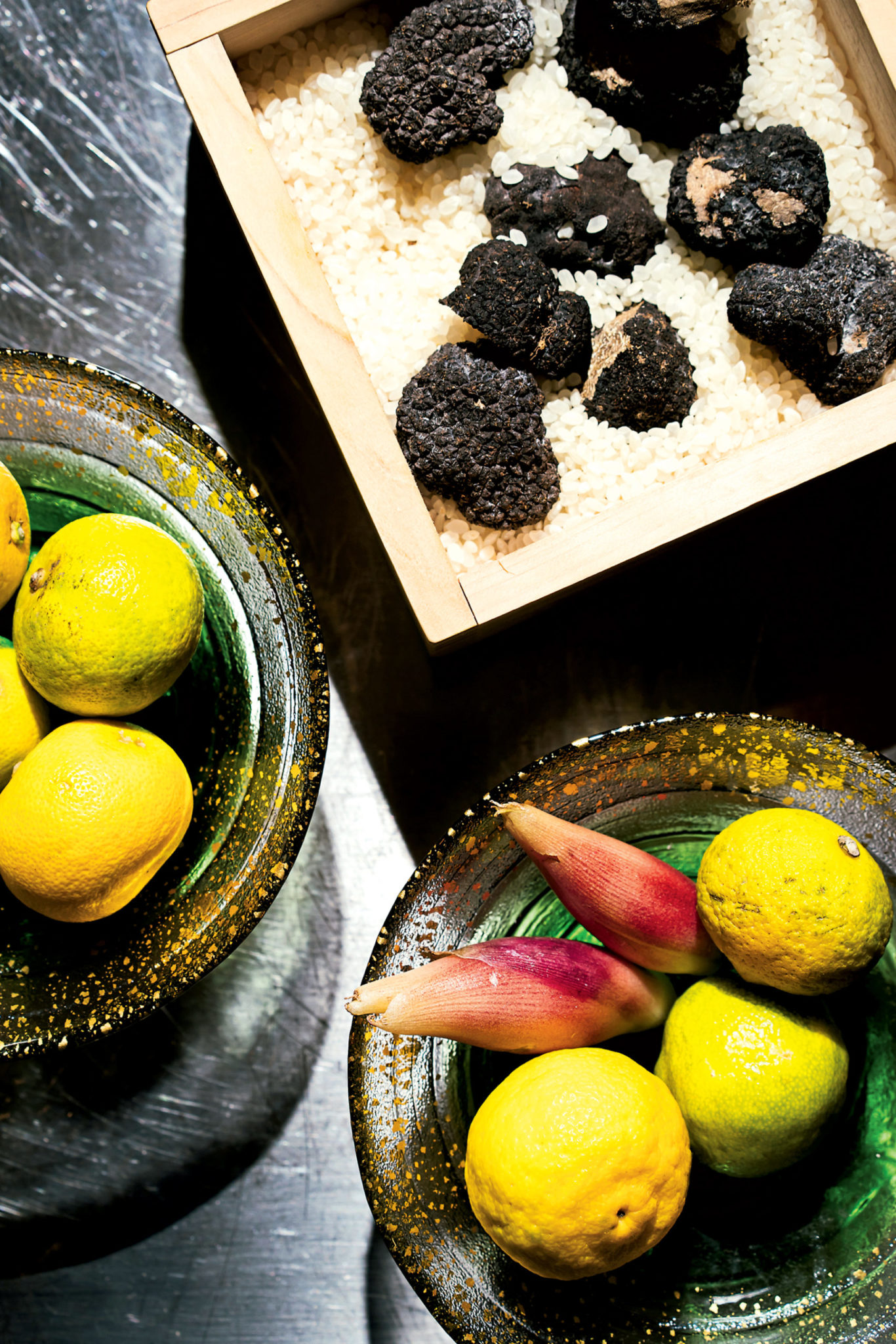 Left: "Caviar" is made from seaweed, deep-sea water, and agar-agar dripped into cold oil. It's served in a tin with a layer of from-scratch tofu.
Right: The Tjan brothers love to mix Eastern and Western flavors. They use yuzu, lime-like sudachi, and ginger blossoms from Japan alongside Burgundy black truffles.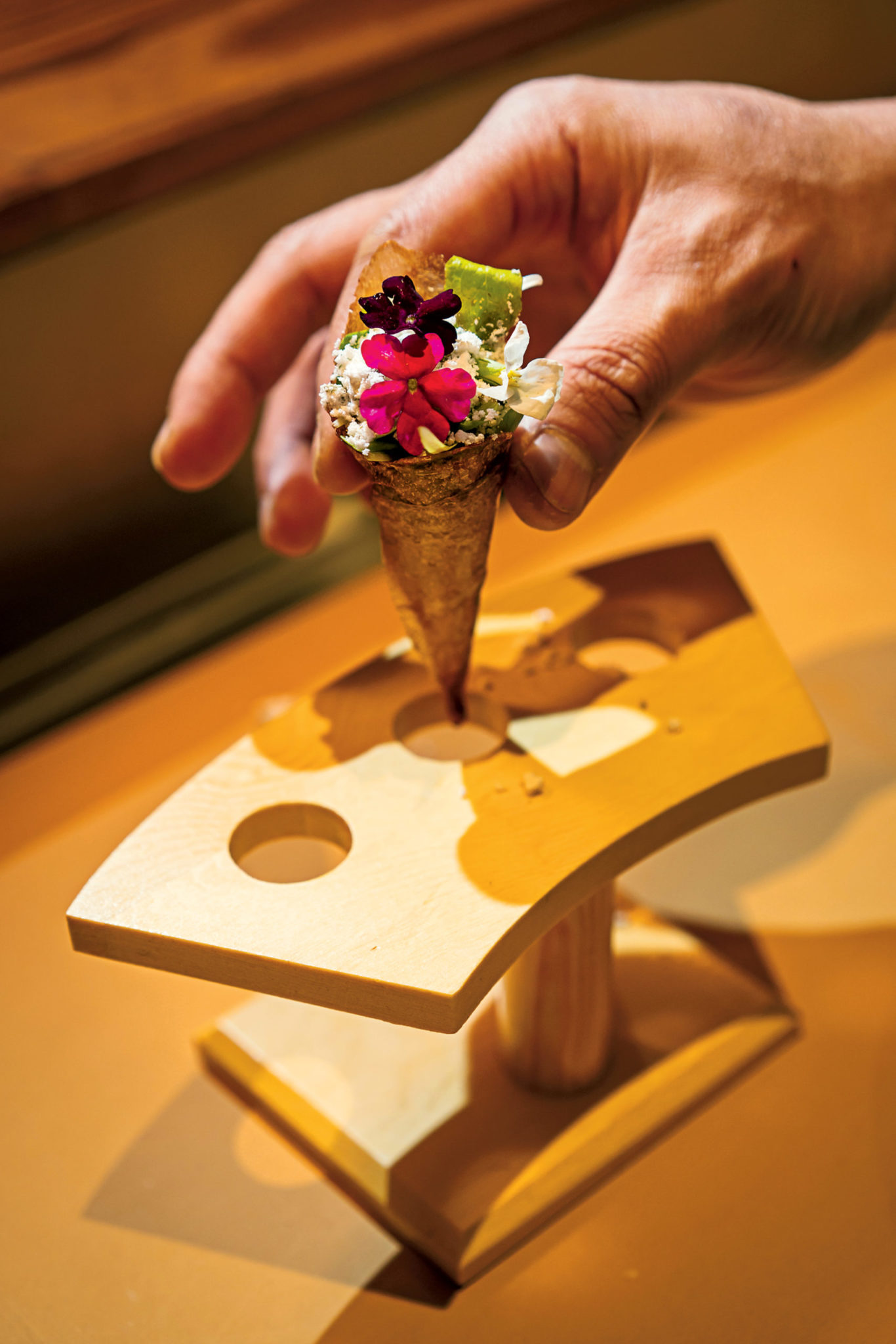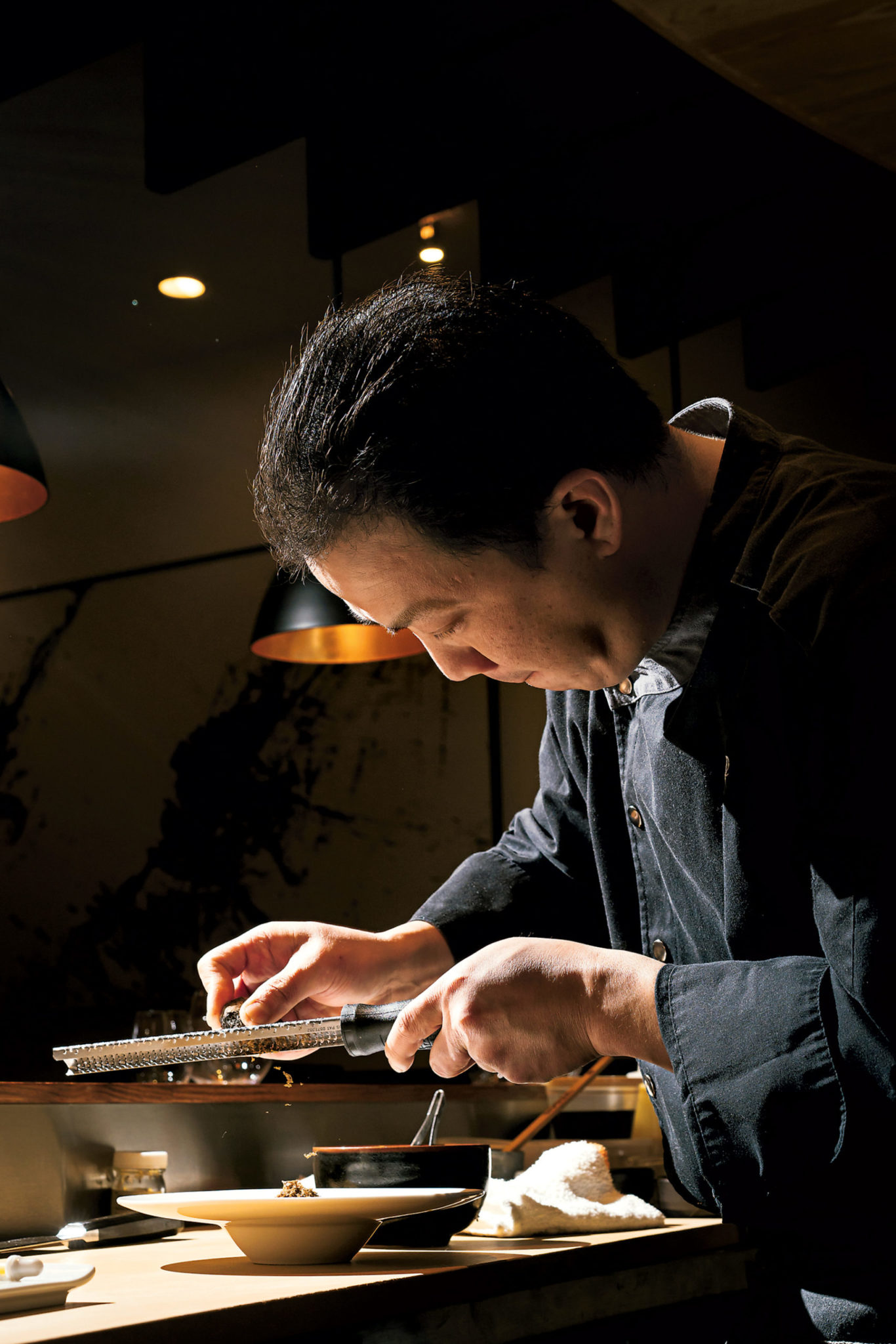 Left: It takes a day to make delicate cones of potato starch, soy, and yuzu, which are used instead of nori for hand rolls stuffed with baby lettuce, orange powder, and edible flowers.
Right: Piter shaves truffle over a risotto-like congee, slow-cooked for hours with dashi.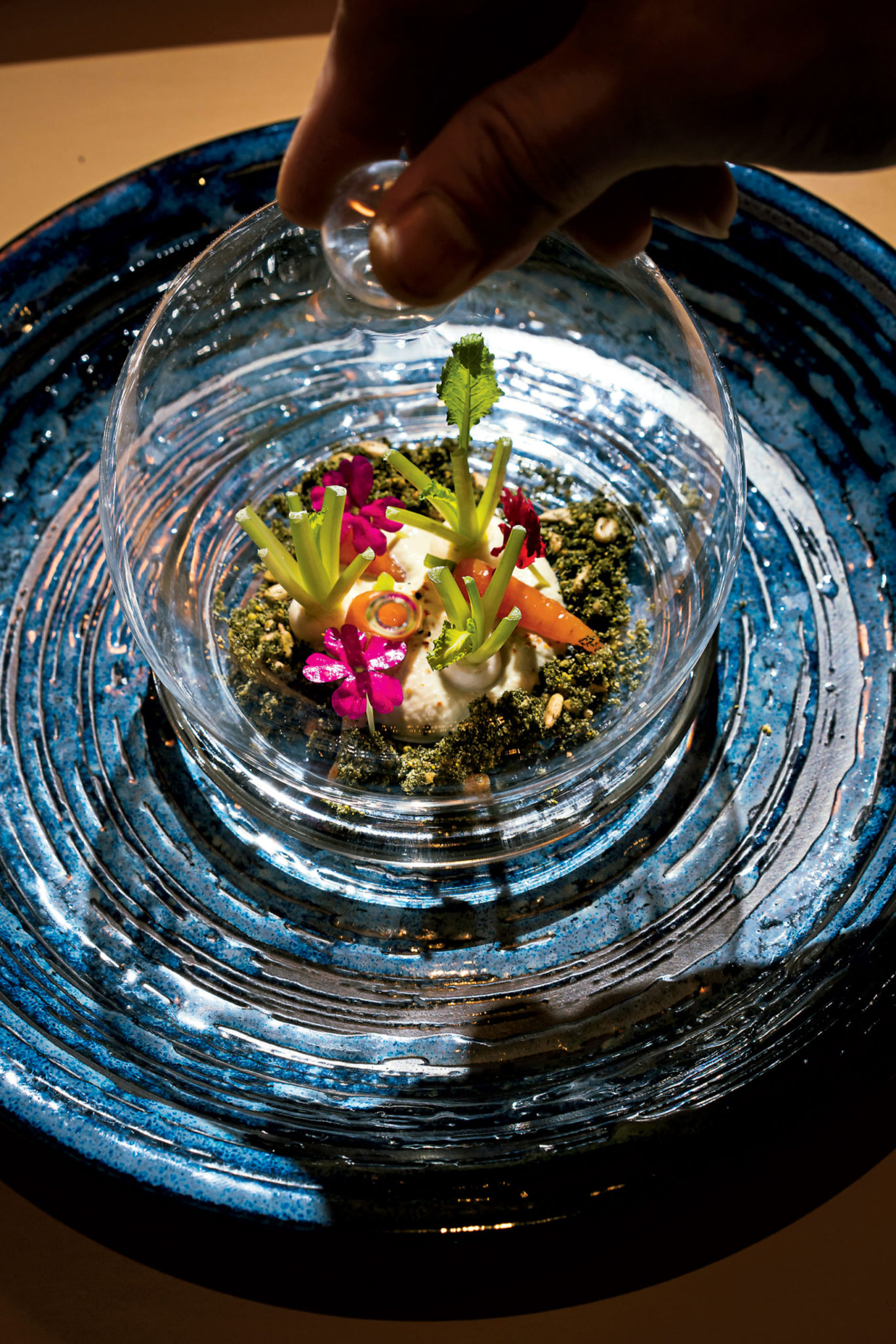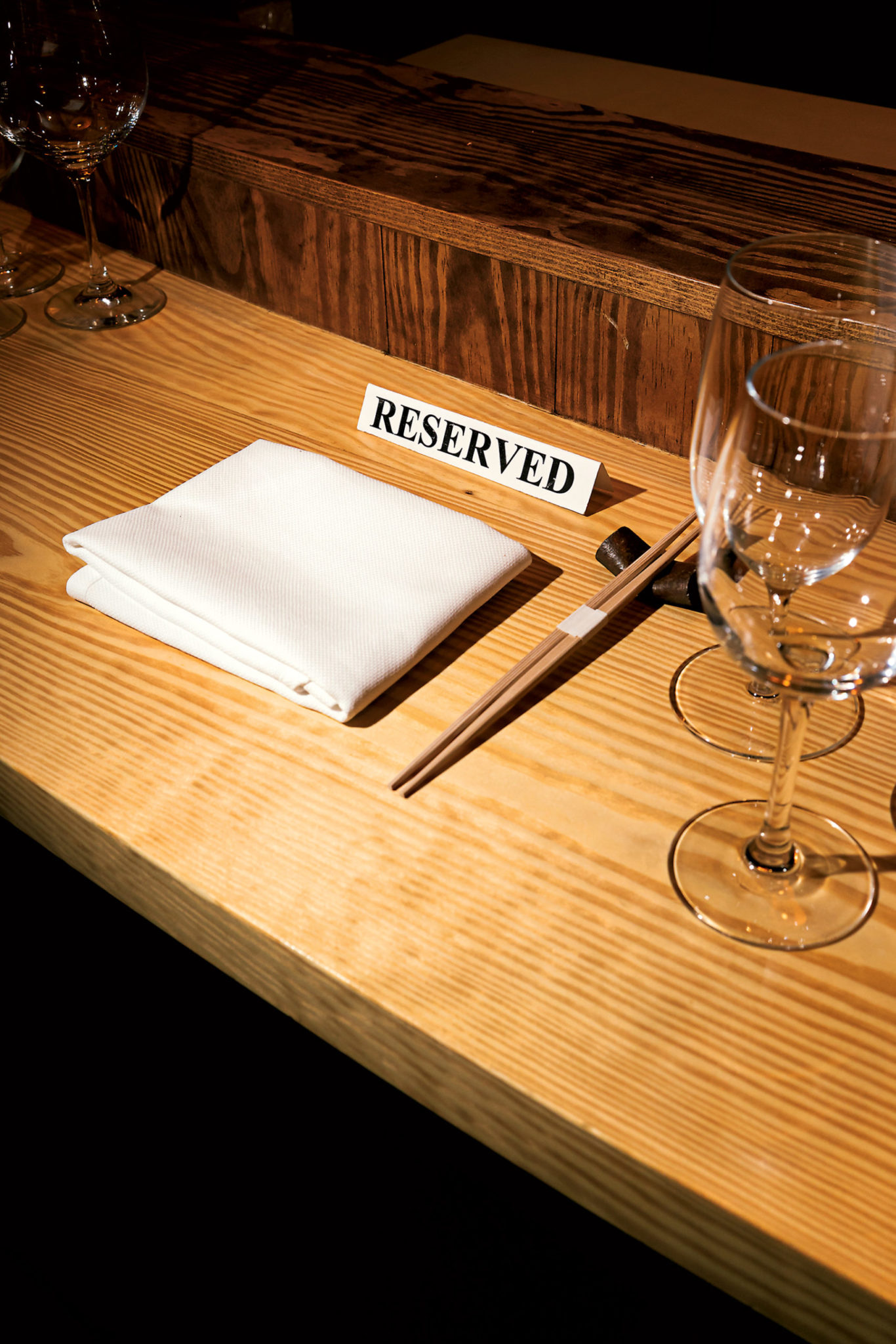 Left: A terrarium salad consists of a seaweed and sunflower "soil," black-edamame purée, and baby turnips and carrots.
Right: Snag one of eight seats through the online reservation system. Guests prepay for 12 to 15 courses—$130 for vegan, $160 for regular—as they would for theater tickets.
This article appears in the February 2018 issue of Washingtonian.