Our Washingtonian Recommends lists bring you the best places to eat, drink, and be entertained—all selected by Washingtonian editors.
Georgetown is known as DC's toniest neighborhood, but there are plenty of dining options for every budget and whim—from affordable vegetarian tacos to spendy steaks, A-list haunts, and places to drink in DC history.
Inexpensive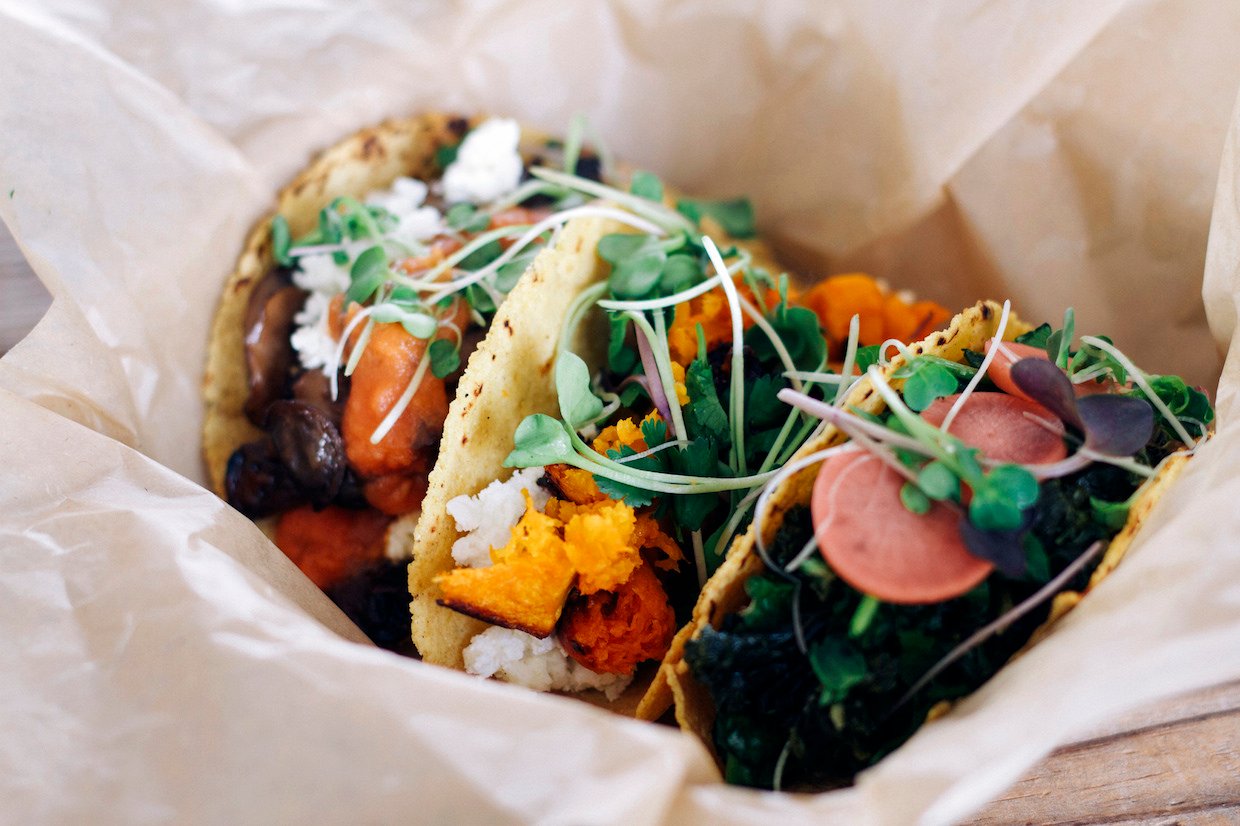 Chaia
3207 Grace St., NW
This airy vegetarian taqueria works well for both grab-and-go and sit-down meals (hello, draft Lambrusco). Homemade corn tortillas are stuffed with winning local/seasonal combinations such as mushrooms, salsa roja, and feta. Add Maryland eggs on weekends.
Falafel Inc.
1210 Potomac St., NW
Partial proceeds of all sales go towards refugee services at this mission-driven falafel shop. The do-good ethos spreads to the food, made without preservatives or filler (so yes, the falafel is gluten-free).
Luke's Lobster
1211 Potomac St., NW
Lobster, shrimp, and crab rolls are the specialty of this Maine-style seafood shop—plus a few fun extras like chowders and lobster mac and cheese. Keep in the New England theme with a blueberry soda or Maine microbrew.
Stachowski's Market 
1425 28th St., NW
Bring a friend (or two) and split one of the massive, made-to-order sandwiches at Stachowski's butcher shop (many meats are also made in-house). We're fans of the hot pastrami on pumpernickel, turkey club, and Italian hoagie-style grinder. 
Patisserie Poupon
1645 Wisconsin Ave., NW
A longtime source of buttery croissants and light, Parisian-style lunches, this narrow, very French patisserie also offers flaky quiches and baguette sandwiches. Don't skip desserts like delicate fruit tarts and éclairs.
Baked & Wired
1052 Thomas Jefferson St., NW
Need a caffeine and/or sugar pickup? This bakery is your place, with a full espresso bar and wide array of cupcakes, cookies, bars, breads, and quiches. We're big fans of the ice cream sandwiches in warm weather. 
Sundevich
3210 Grace St., NW
This independent shop serves globally inspired baguette sandwiches and salads, breakfast through early evening. Try a jerk chicken "Kingston" with pineapple salsa or hummus and veggie "Cairo."
Moderate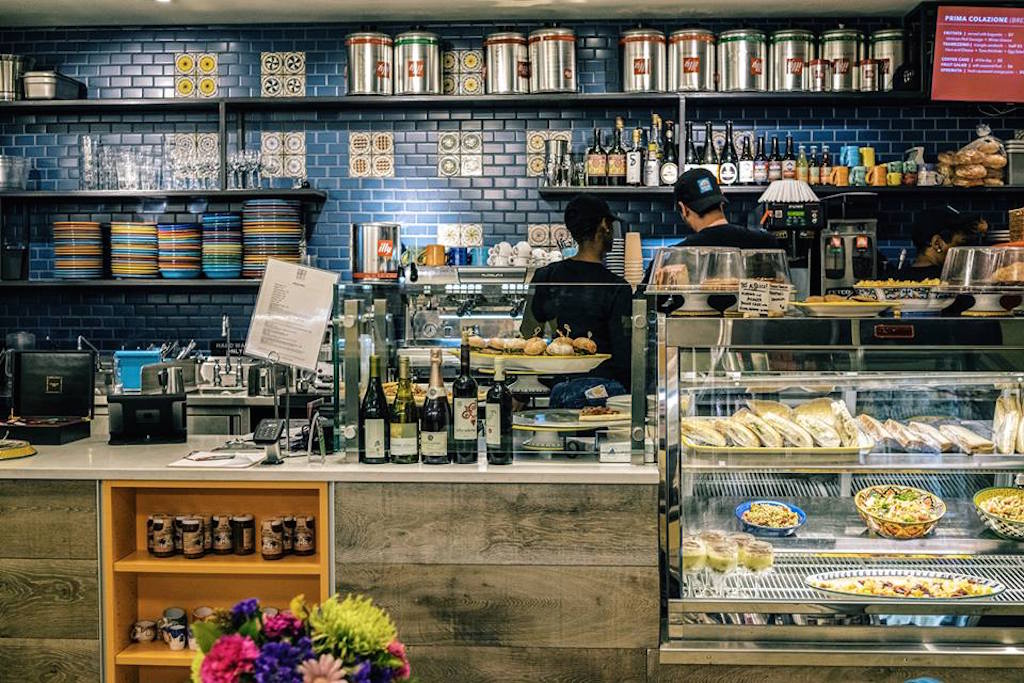 Via Umbria
1525 Wisconsin Ave., NW
It's easy to splurge on Italian imports and wines at this upper-Georgetown market, but chef Liam LaCivita's cafe menus—breakfast through dinner and brunch—run budget-friendly. Try $9 antipasti like seafood fritto misto and $15 homemade pastas like tagliatelle with pork and veal ragu.

Pizzeria Paradiso and Game Room
3282 M St., NW
Chef Ruth Gresser's Neapolitan-style pizza joint is good for a casual meal and serious beer. When it comes to pies, we go for the zesty Atomica, sprinkled with pepper flakes and laden with crisp-edged salami. The wide-ranging brew list includes refreshing Kölsches and lagers as well as punch-packing imperial stouts. Head downstairs for Skee-Ball and pinball. 

Clyde's of Georgetown
3236 M St., NW
Open since 1963, the original Clyde's of the DC-area chain radiates the feeling of an "everyone knows your name" saloon. Crowd-pleasing menus boast local seafood (tasty crab cakes, Chesapeake rockfish) alongside burgers, sandwiches, and pastas.
Martin's Tavern
1264 Wisconsin Ave., NW
Georgetown's oldest dining spot—it opened the day Prohibition ended in 1933—maintains the feel of a neighborhood tavern. Affable barmen top off martinis and pints of Guinness, recommending snacks such as crab-stuffed mushrooms.  You can make a meal of appetizers, especially the Welsh rarebit, a skillet of lager-spiked molten cheese with bread for dunking.
Il Canale
1065 31st St., NW
Try Neapolitan-style pizzas by the canal at this popular Italian restaurant, which spreads out over two adjoining buildings. White and red pies with blistery crusts are our favorite way to go, but the large menu includes a variety of starters, pasta, and secondi.
Farmers Fishers Bakers
3000 K St., NW
If you've got a tricky group to feed—finicky toddlers, timid palates—this harbor-front dining room is your spot. The menu is a grab bag of tacos, sushi, comfort plates, pizza, and more. Our strategy: Order a tiki cocktail—or house-made soda—and go for the simpler stuff (deep-dish pizza, fried chicken).
Expensive to Very Expensive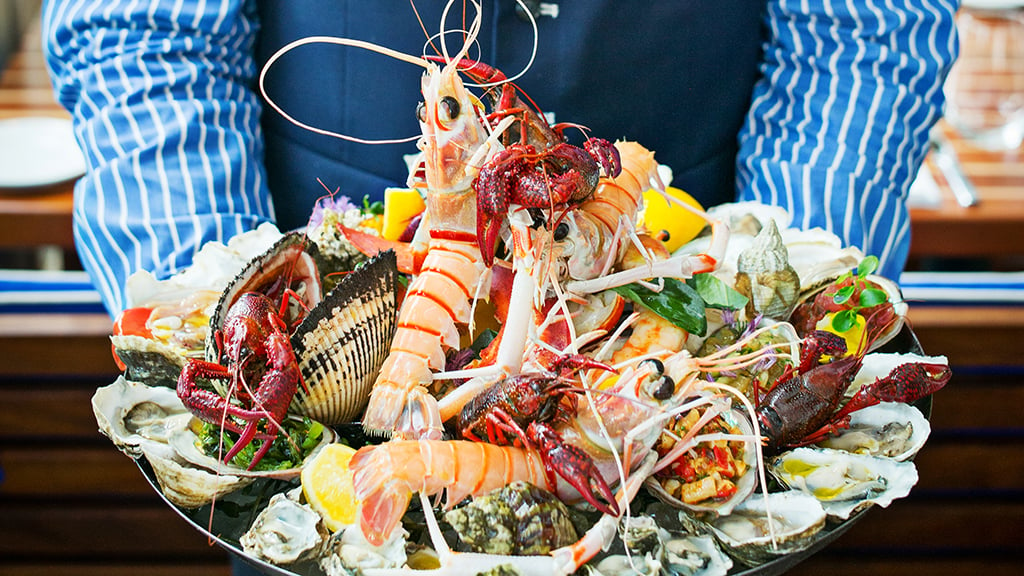 Chez Billy Sud and Bar à Vin
1035 31st St., NW
The elegant, pale-green room with gilded mirrors is as lovely for a working lunch as it is for a date-night dinner. (In warm weather, the lamplit courtyard is our pick.) Chef Brendan L'Etoile winningly revives Gallic classics. We're equally enchanted by Bar à Vin, the sister wine bar across the patio with a lovely wood-burning fireplace.
La Chaumiere
2813 M St., NW
Few restaurants feel as rooted in another time as this stone-bound dowager dining room, a fixture in the neighborhood for over 40 years. Here, canonical French relics that are rarely seen on modern menus—pike quenelles in lobster sauce, crepes filled with crab—live on.
1789 Restaurant
1226 36th St., NW
This new American fine dining stalwart near Georgetown University recently added a svelte new bar and more casual Club Room. It also has a new chef: Tracy O'Grady, the former owner of Willow, who's behind the bar bites and revamped a la carte and tasting menus.
Bourbon Steak 
2800 Pennsylvania Ave., NW
Restaurateur Michael Mina's steakhouse in the Four Seasons hotel is known for its decadent butter-basted steaks (served at equally decadent prices), and indulgences like truffle-flecked parker house rolls. For more "casual" dining we like the lounge for superb cocktails and burgers.
Cafe Milano
3251 Prospect St., NW
Yes, you'll definitely overpay to see-and-be-seen at this unofficial clubhouse for Georgetowners and politicos. Still it's an experience if you like a scene, or you're looking for a patio lunch stop between boutiques (your best bet: keep it simple with carpaccios, pastas, and grilled fish).
Fiola Mare
3050 K St., NW
Fabio and Maria Trabocchi's  waterfront Italian is still the hangout of choice when the mega-famous come through town. (Yep, that was Barack and Michelle sharing a table with Meryl.) Few restaurants in Washington serve seafood of this caliber. Throw in grade-A service and a sparkling river view, and you've got the makings of a starry night, no matter who else is in the room.