Christina Ricks, director of marketing at a trade association, and Kwame Canty, director of external affairs at a trade association, met in Brooklyn, New York. "The year was 2005, it was summertime and we met at a cookout in Fort Greene," recalls the couple, who also attended the same college, but didn't formally meet until that summer in the city.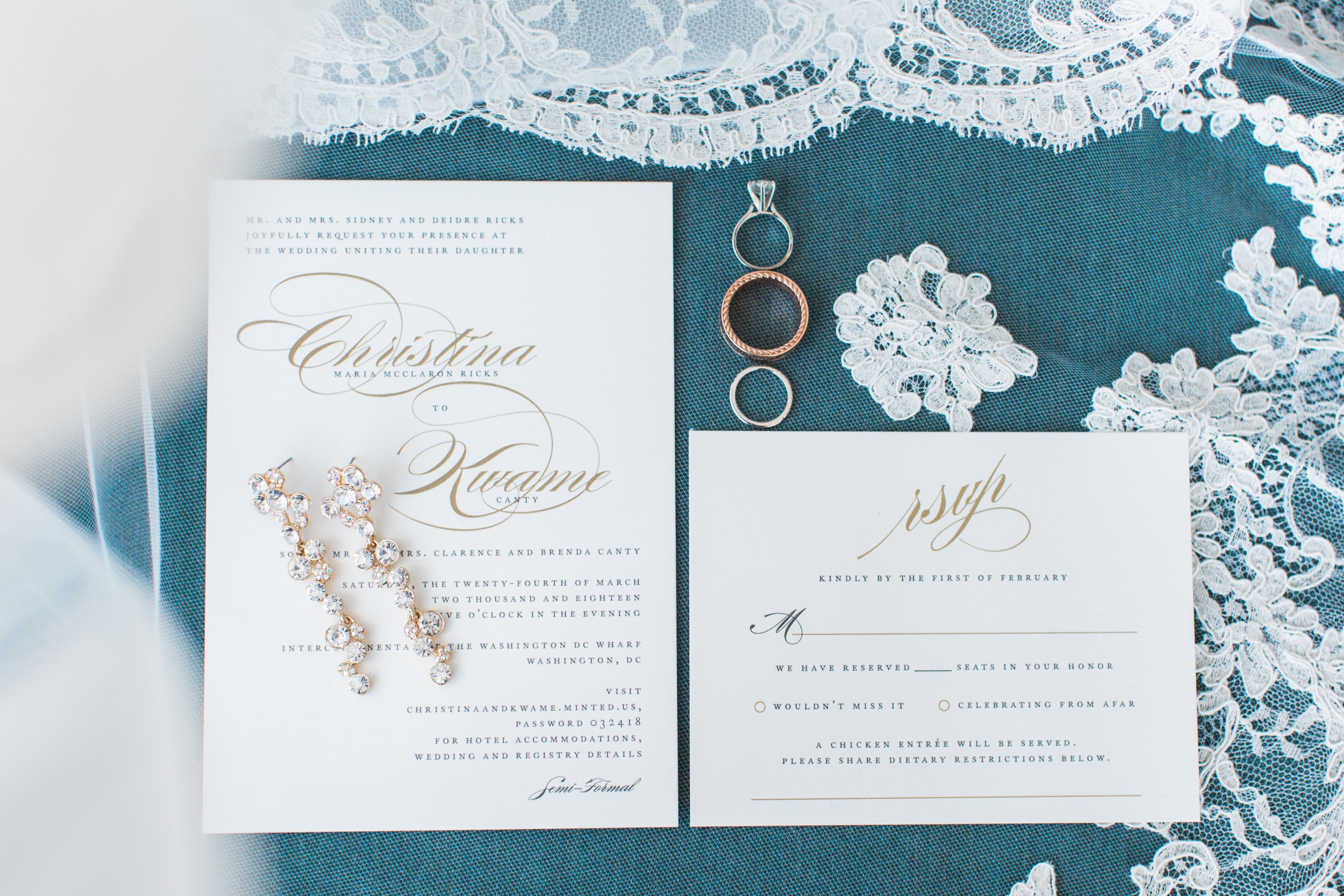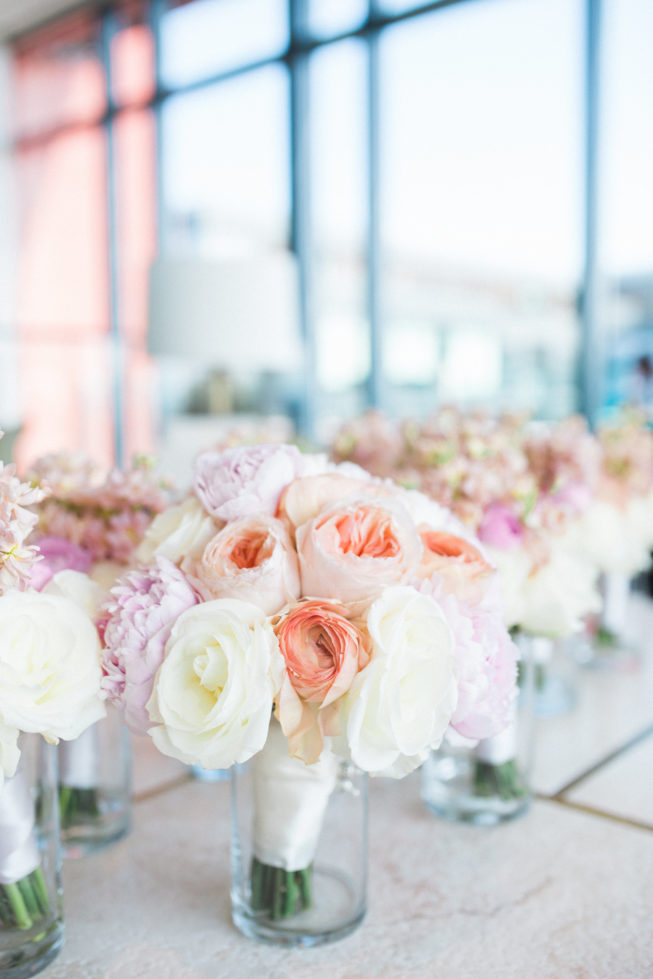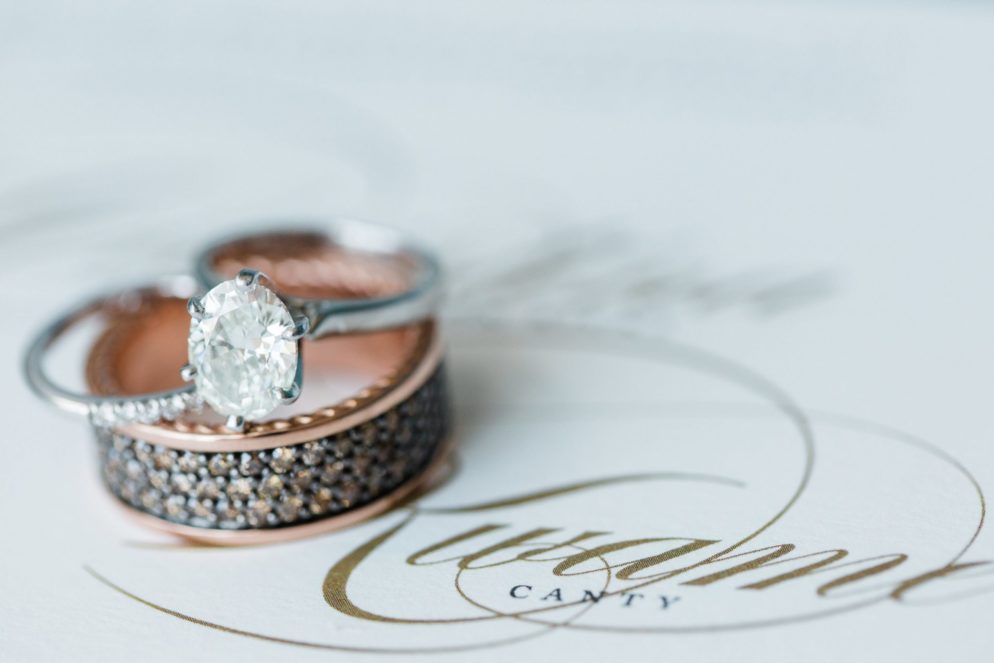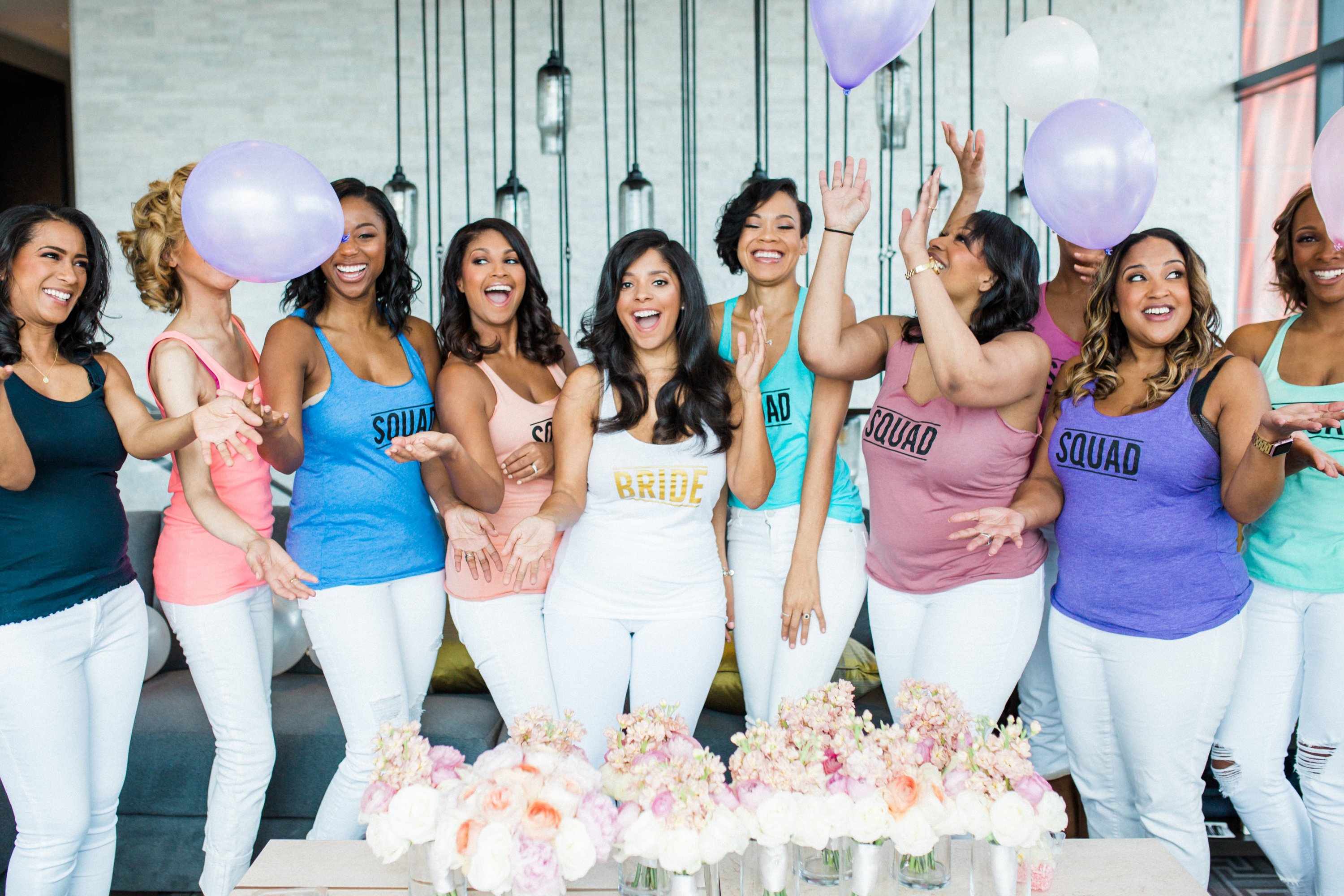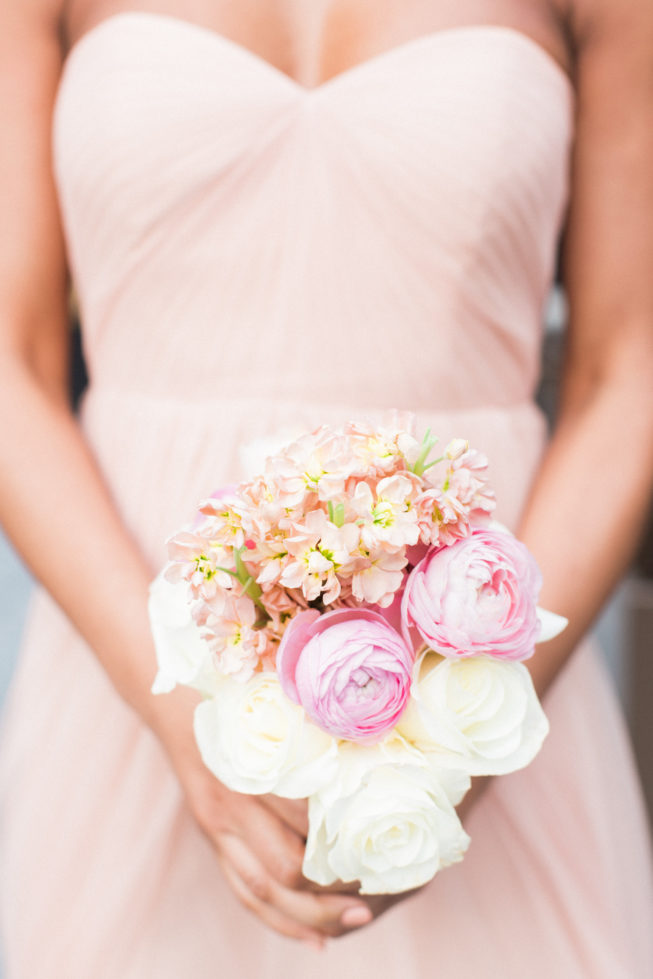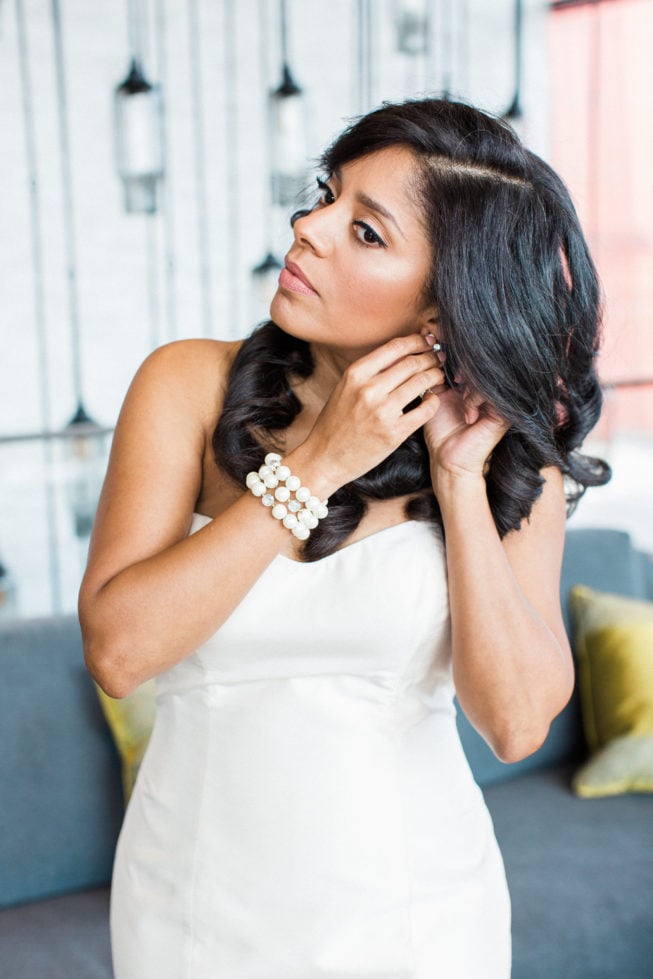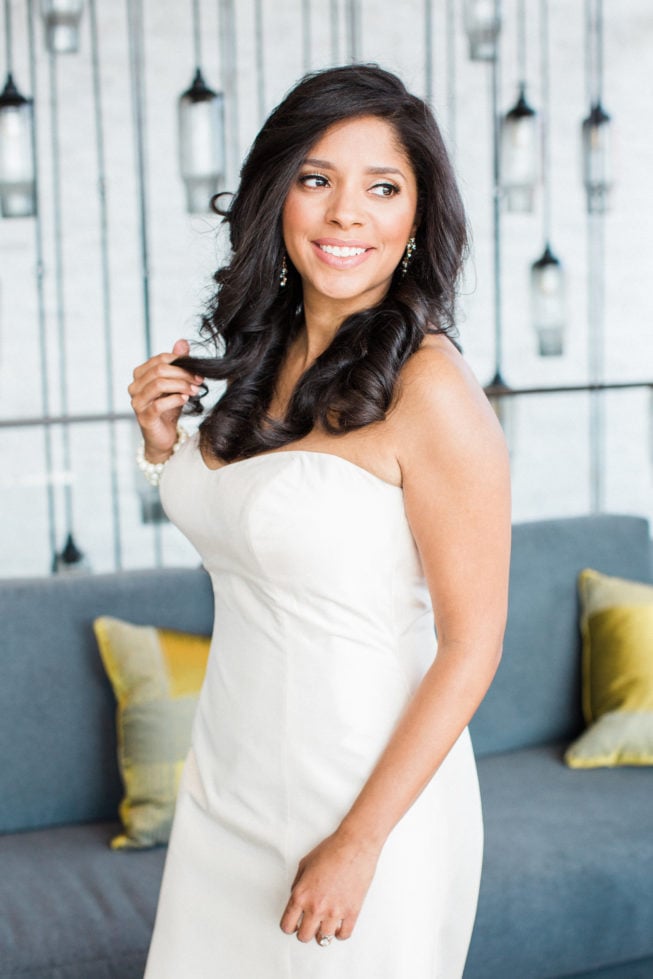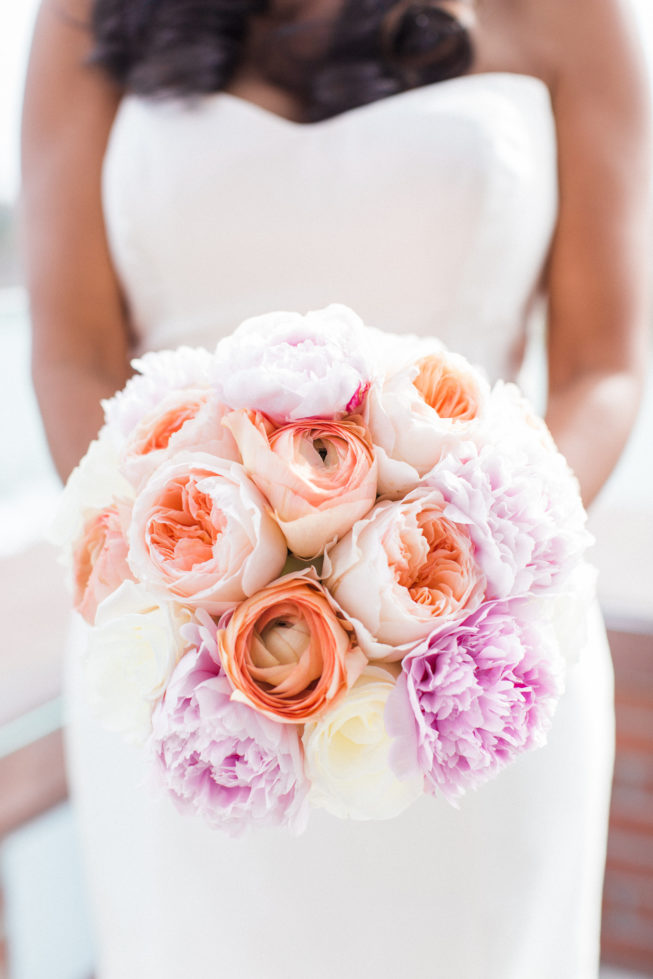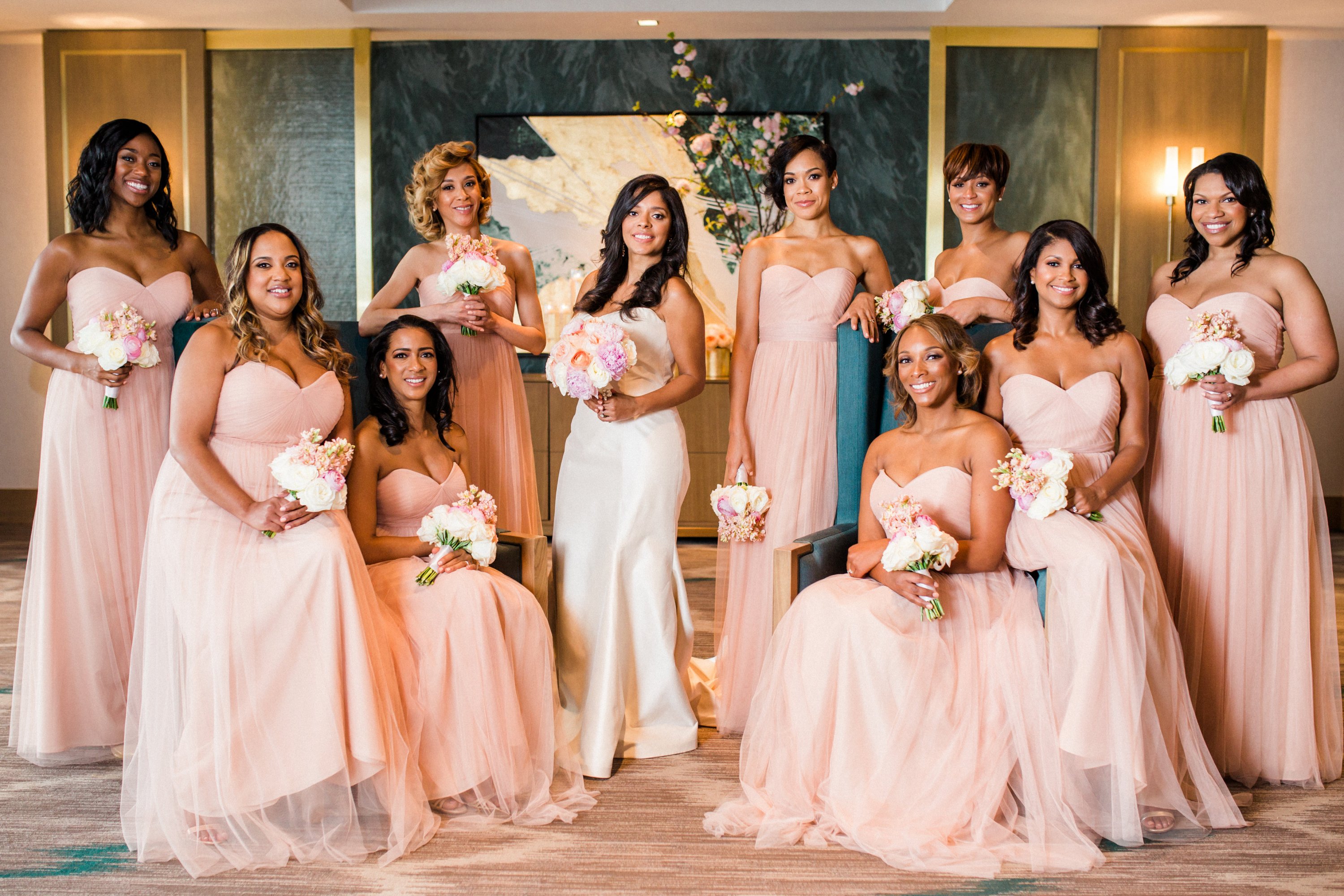 With instant attraction on both sides, that cookout ignited a years-long on-and-off courtship. In 2007, the two independently moved to the DC area, but it wasn't until 2014 that they reconnected (the day before Christina's birthday), when Kwame called "out of the blue," to wish her a good day.
"Kwame made it to my birthday celebration that next day, and the rest is history—we never separated after that," Christina says. The two dated for two years after that happy occasion before Kwame proposed on a casual April afternoon. That following March, they married at the brand new Intercontinental Washington DC at The Wharf. The venue was so new that the couple had to make the decision about whether or not to have their wedding there long before the venue was finished. "The bride and groom secured their wedding with hard hats on, completely trusting the concept of the yet-to-exist structure," explains photographer Maggie Mudd of Birds of a Feather Photography.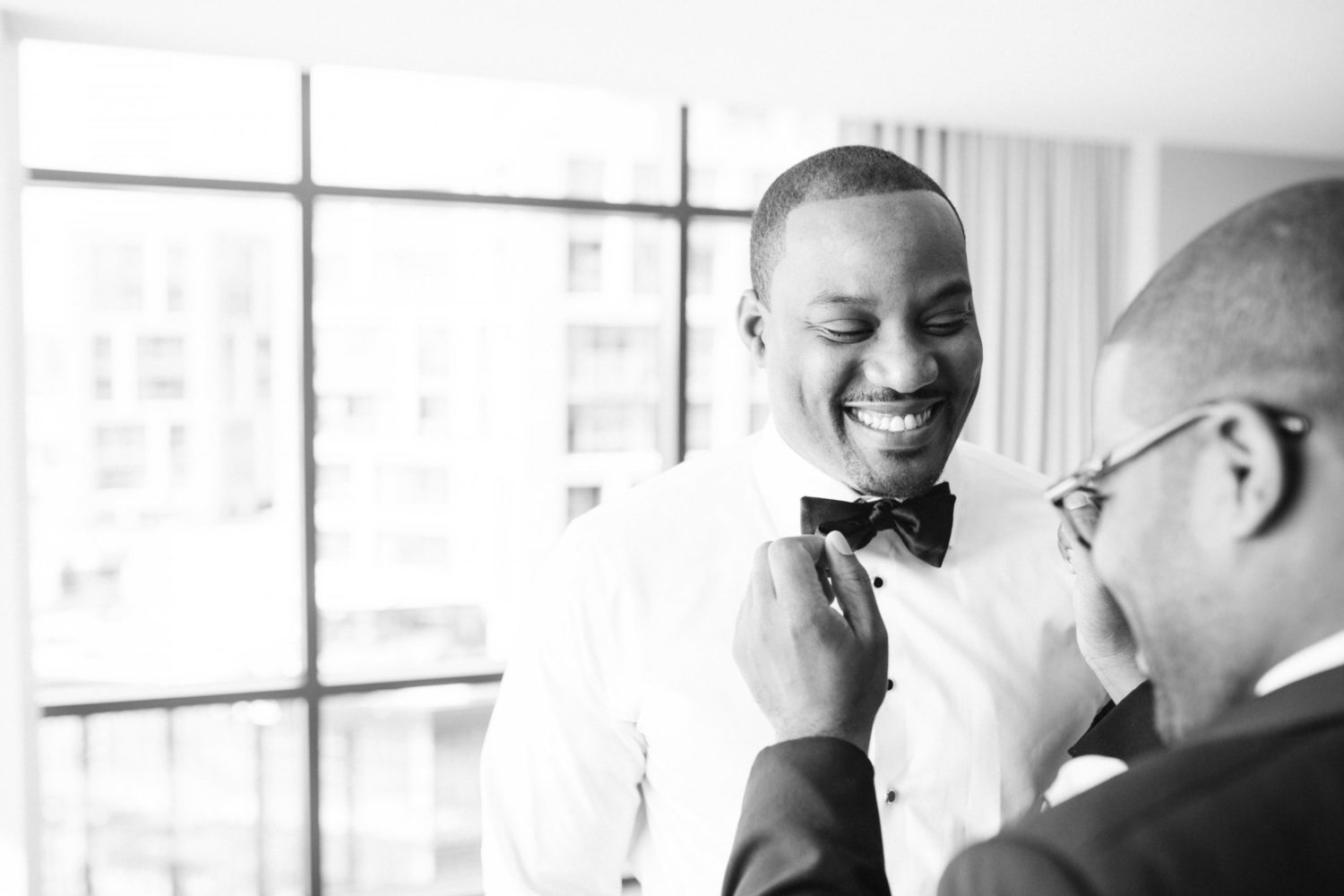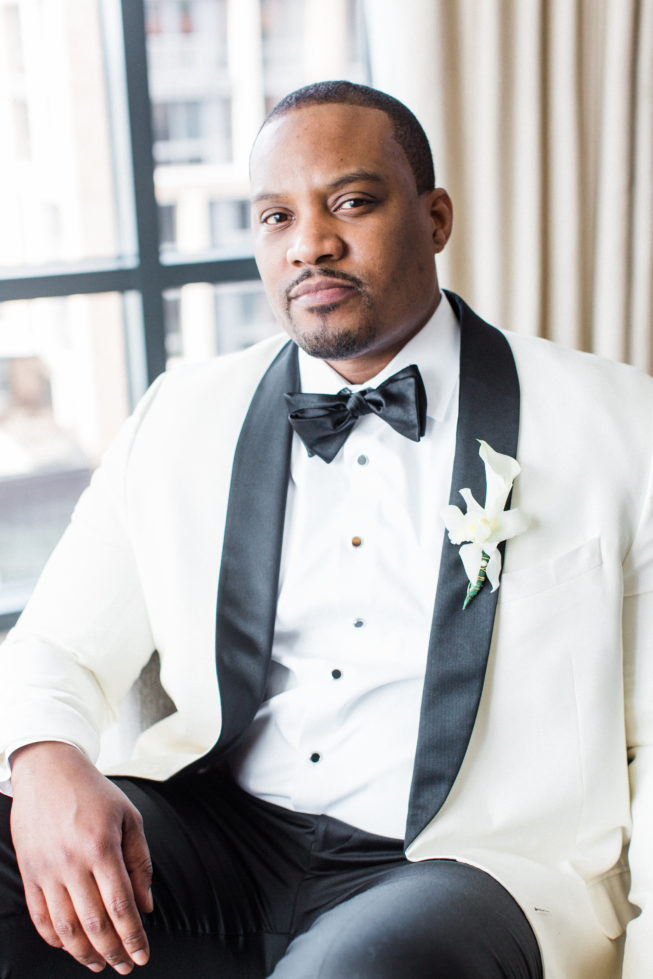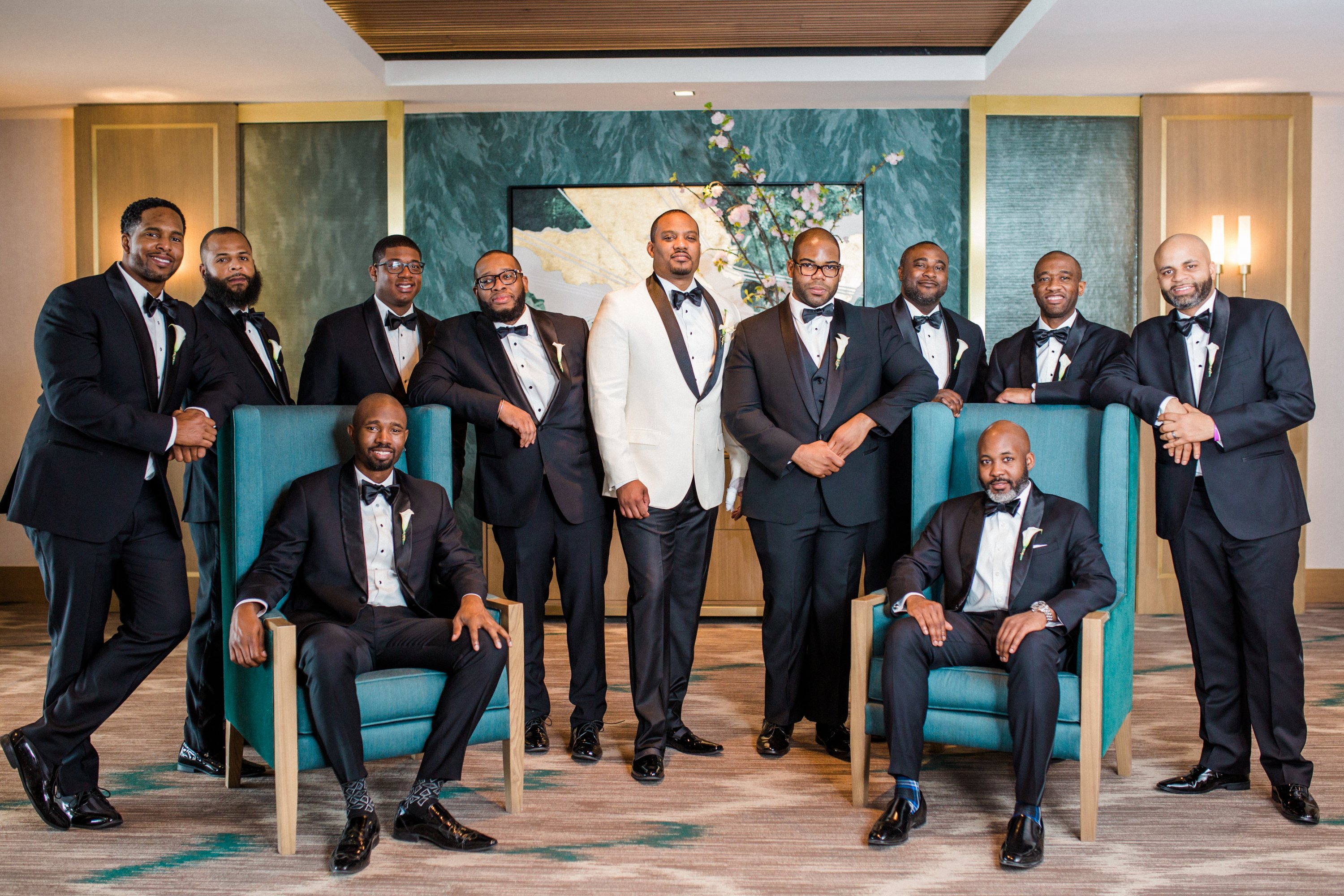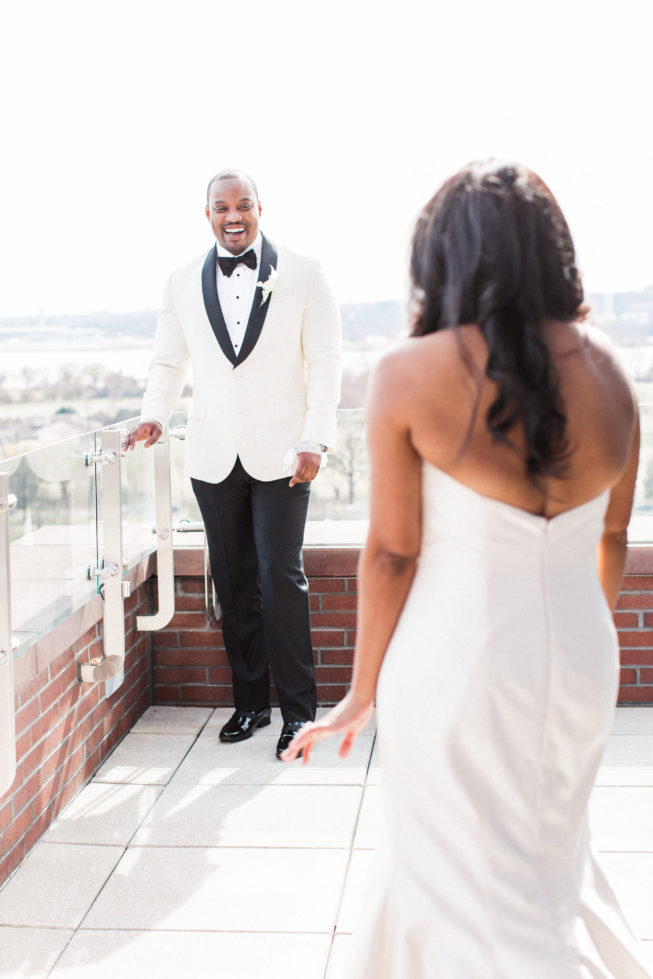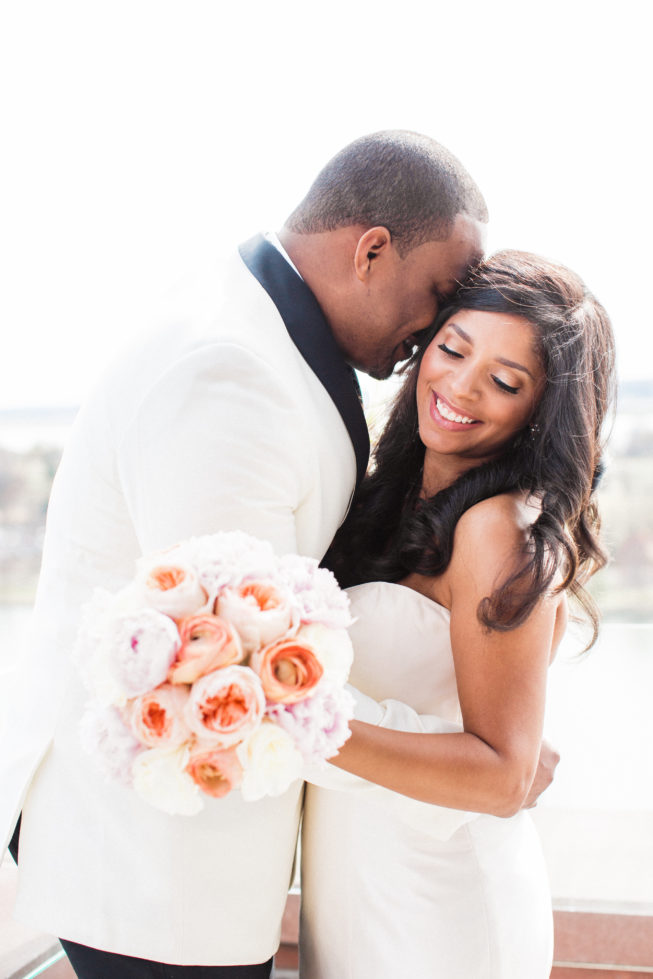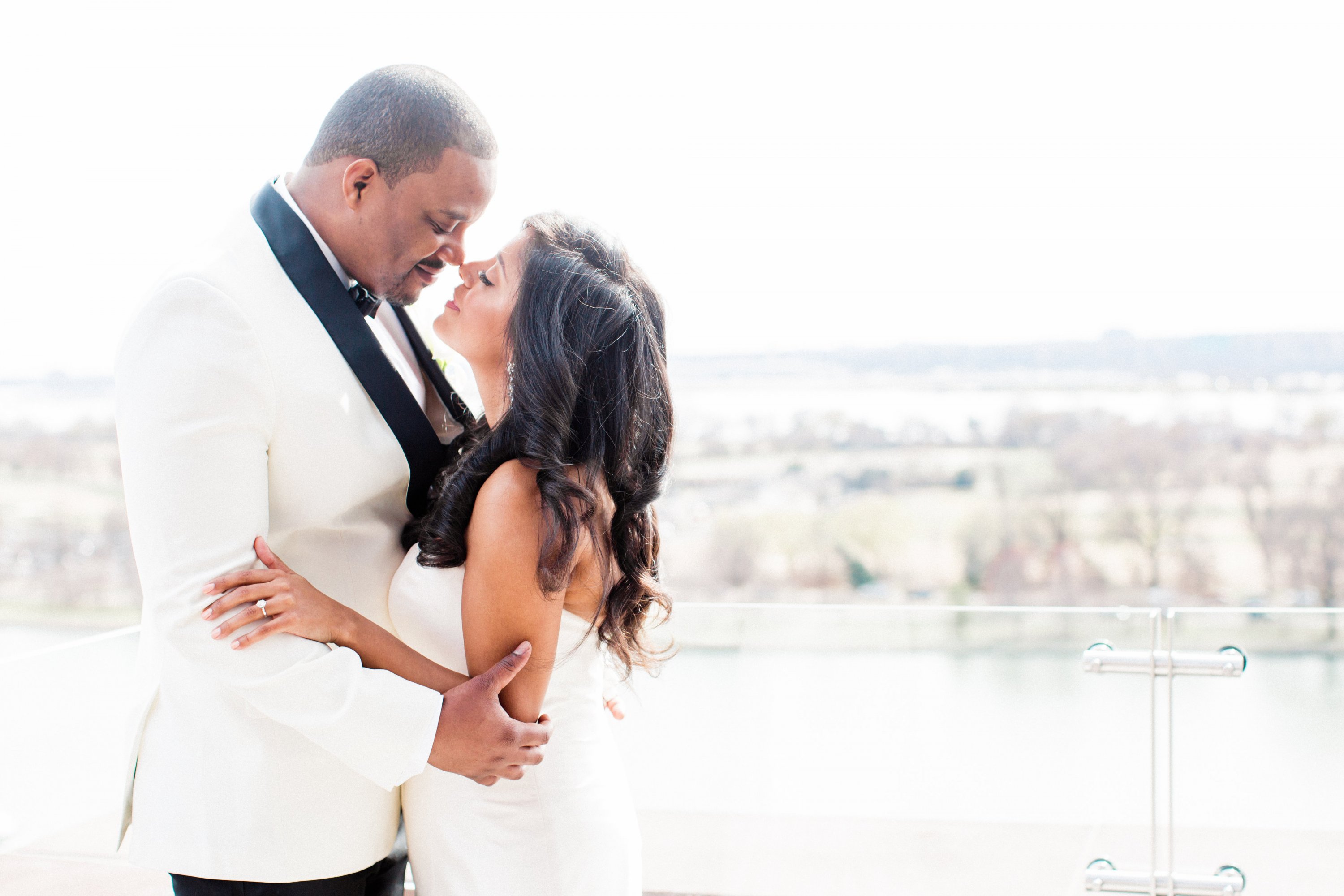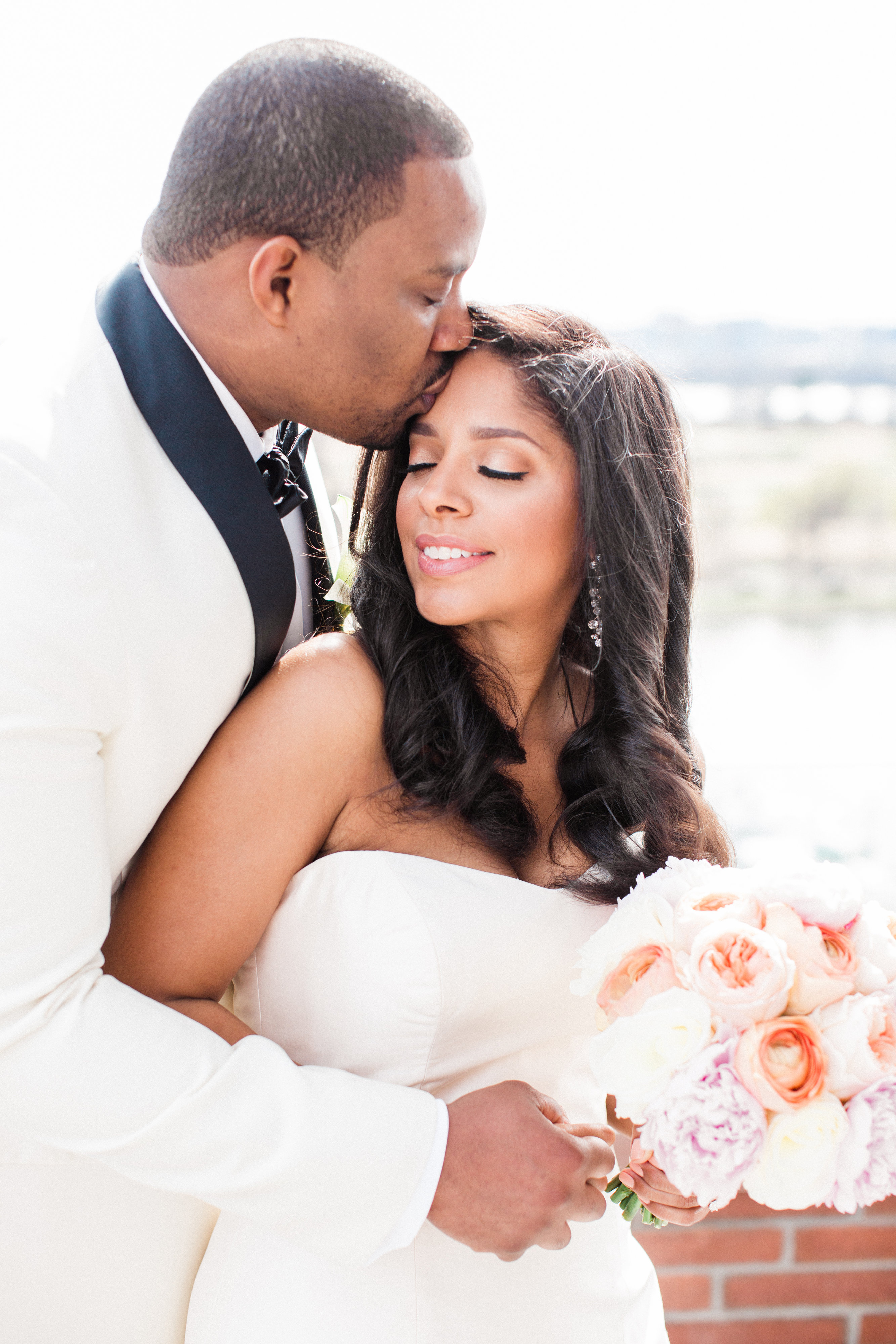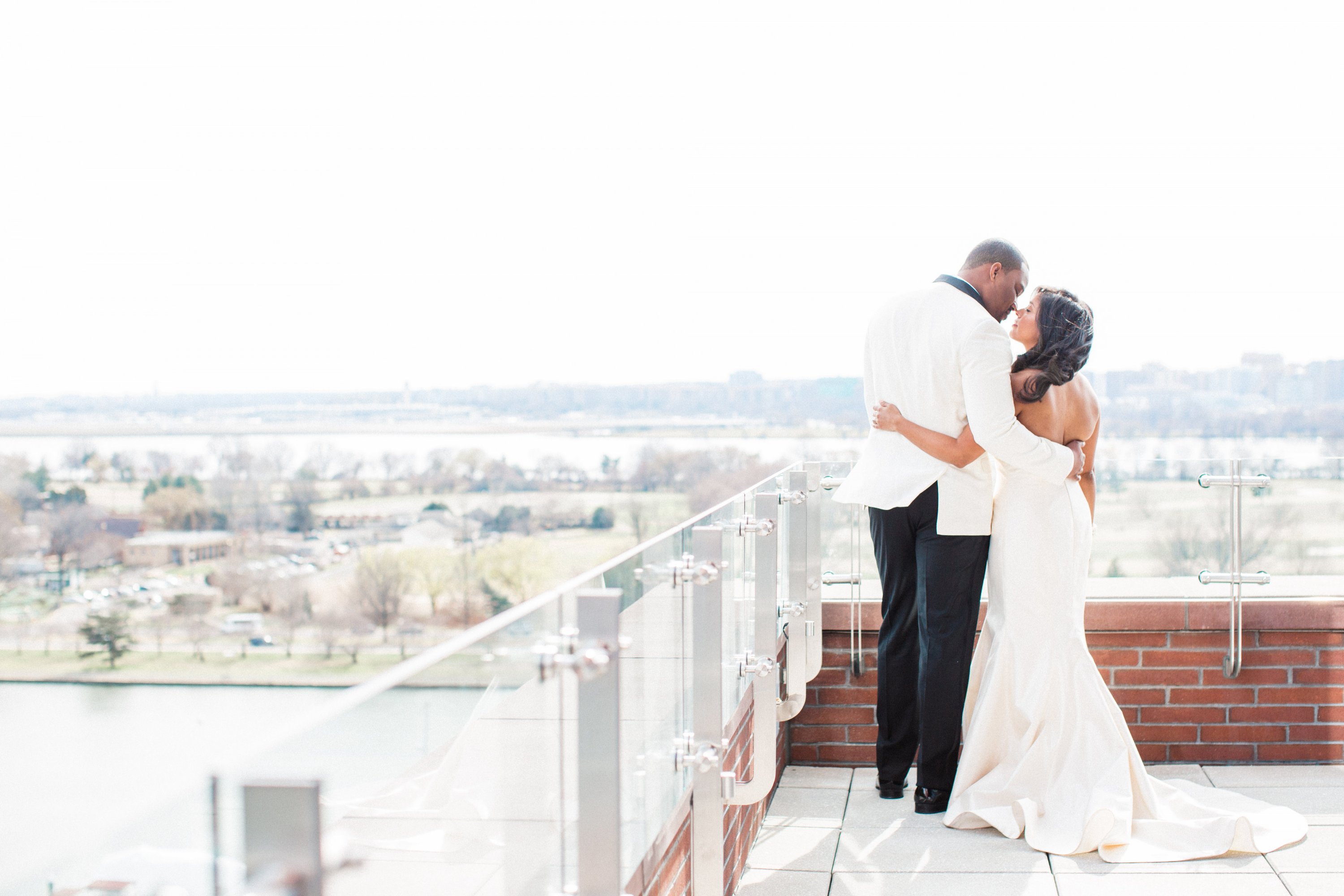 "The airy nature of the venue, with all of the windows that let the light in so beautiful completely conveyed the love and light that I wanted us to experience on that day," Christina says of the selection.
To play up that "love and light" theme, the couple kept the decor classic and clean, with lots of white and light-colored florals in the form of English roses, hydrangeas and cherry blossoms; white linens and place settings; and accents of gold.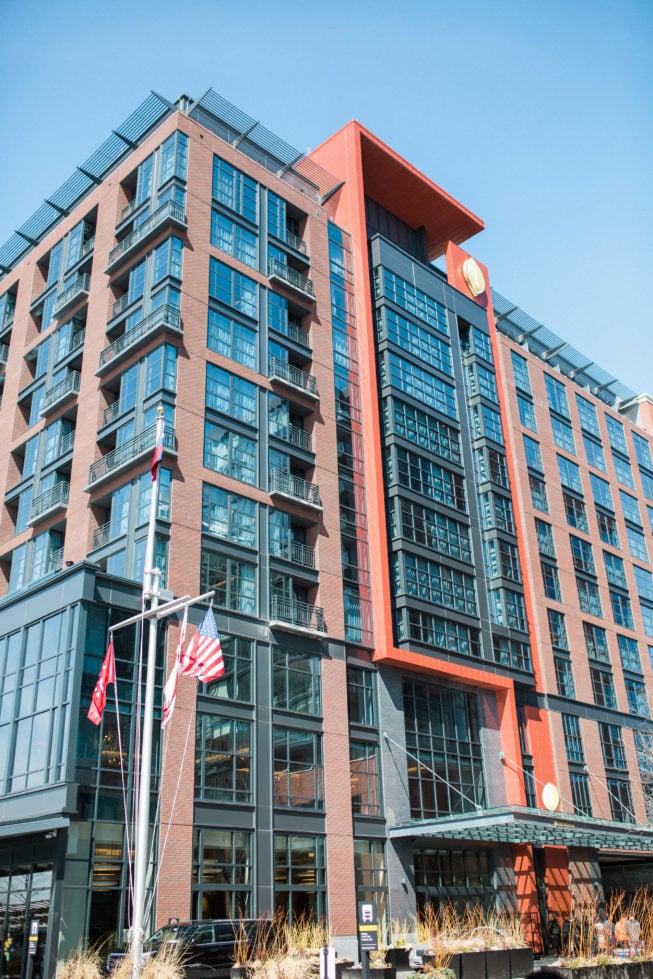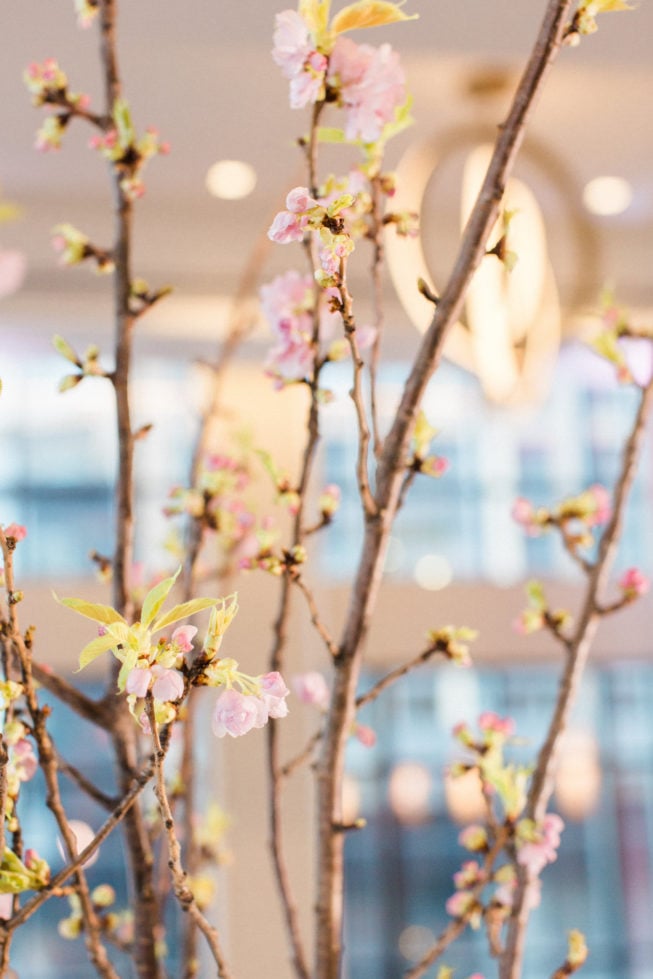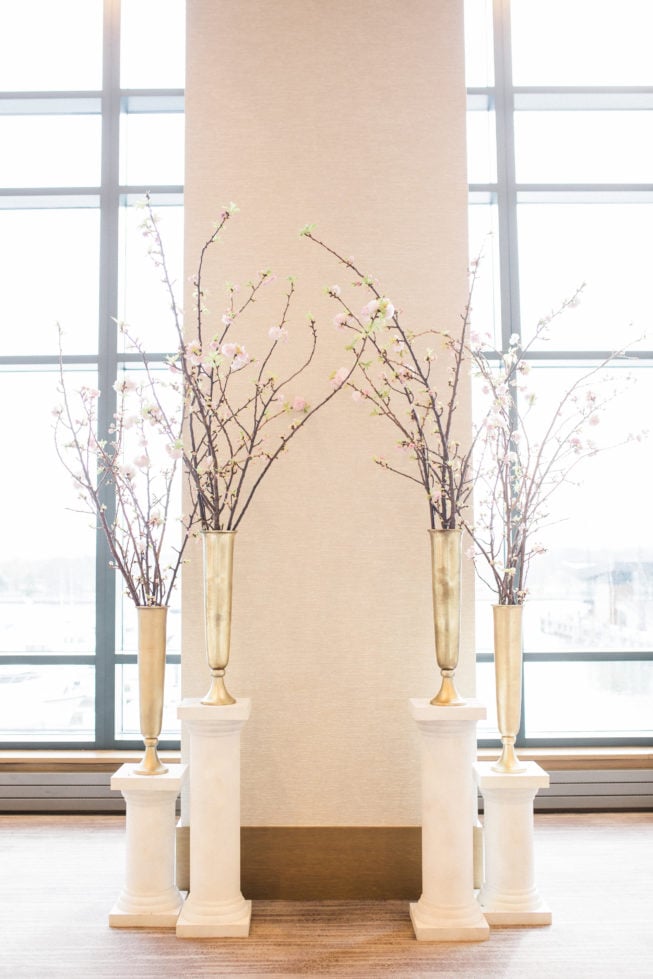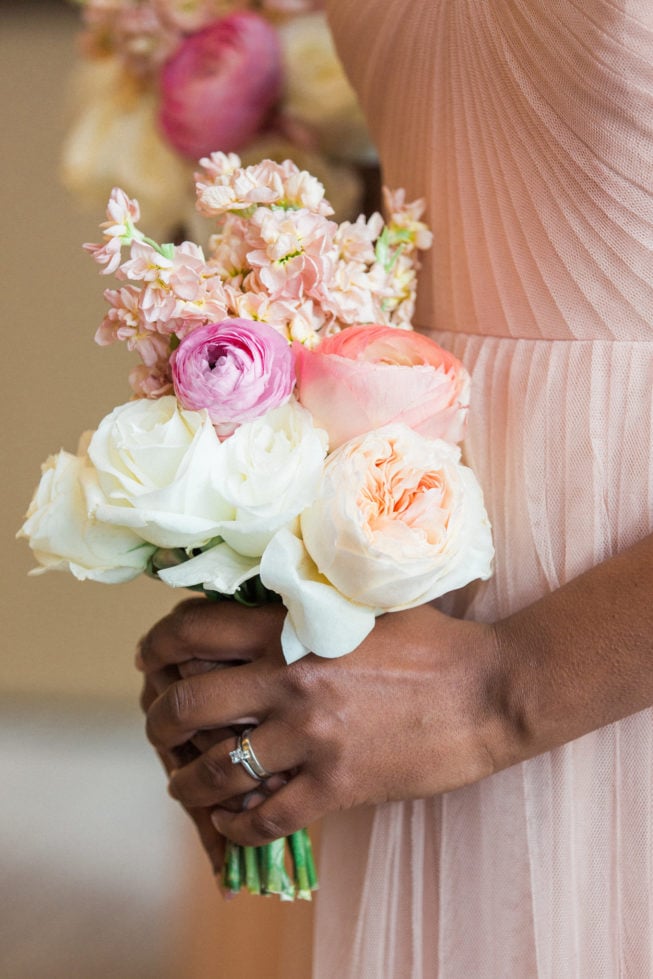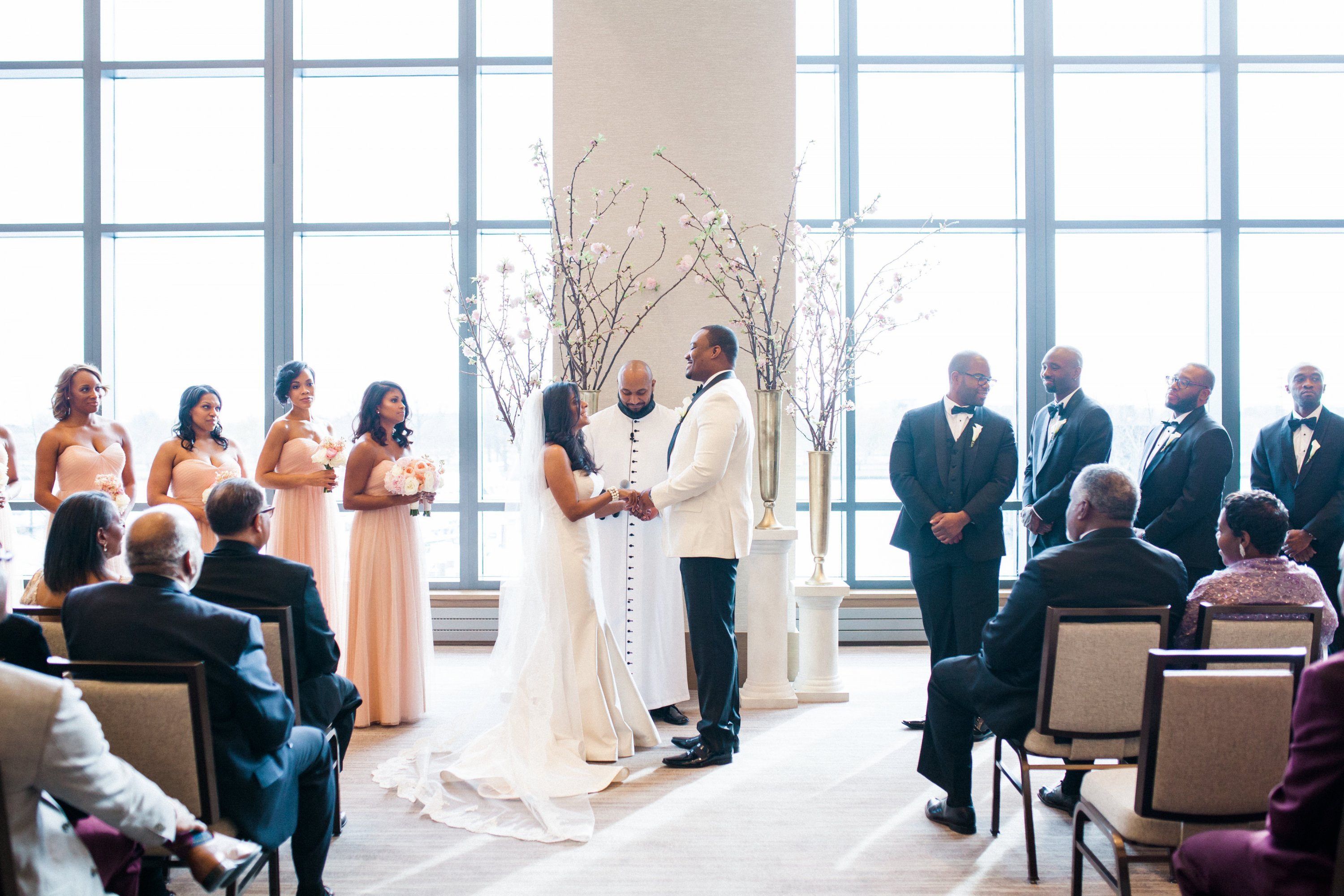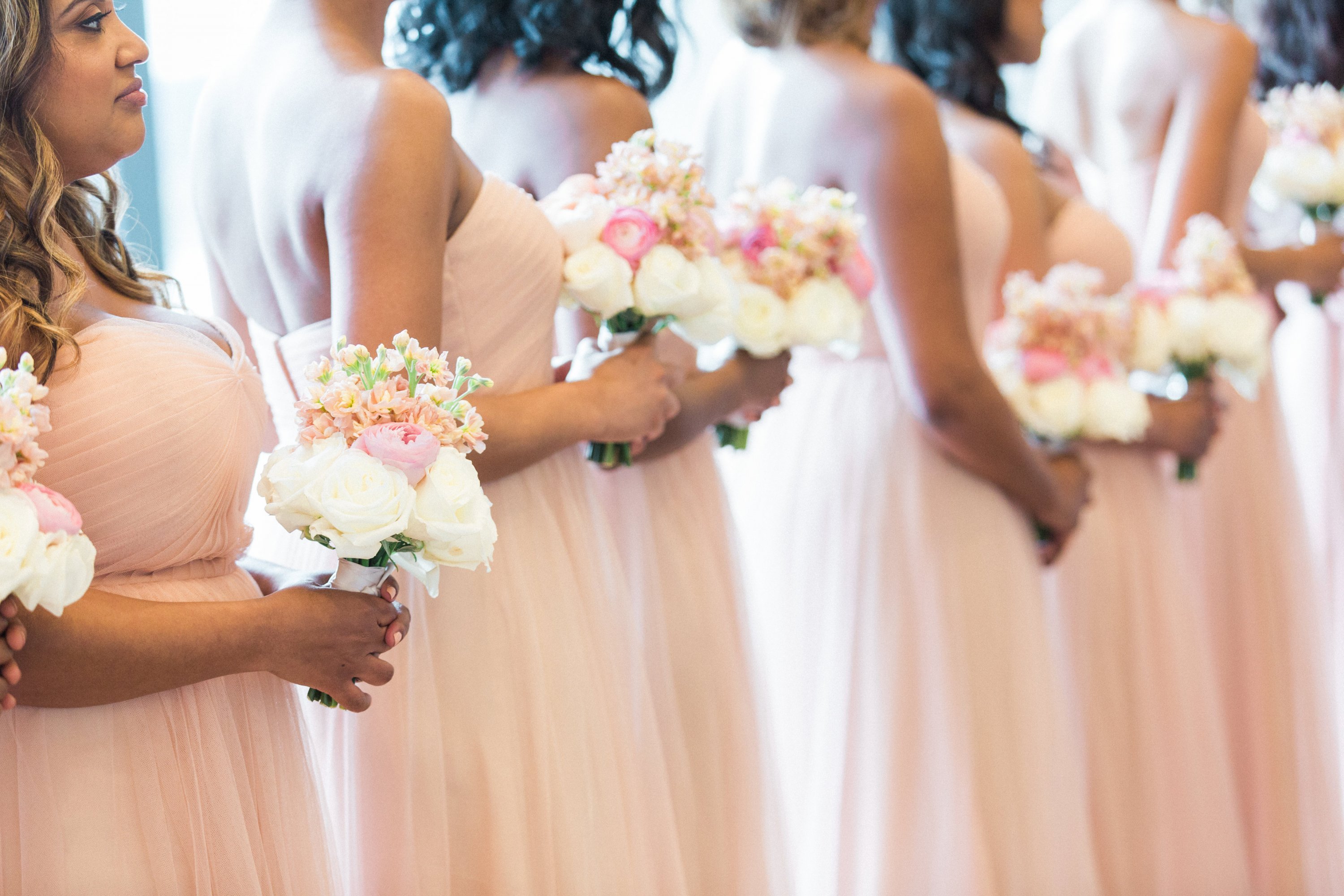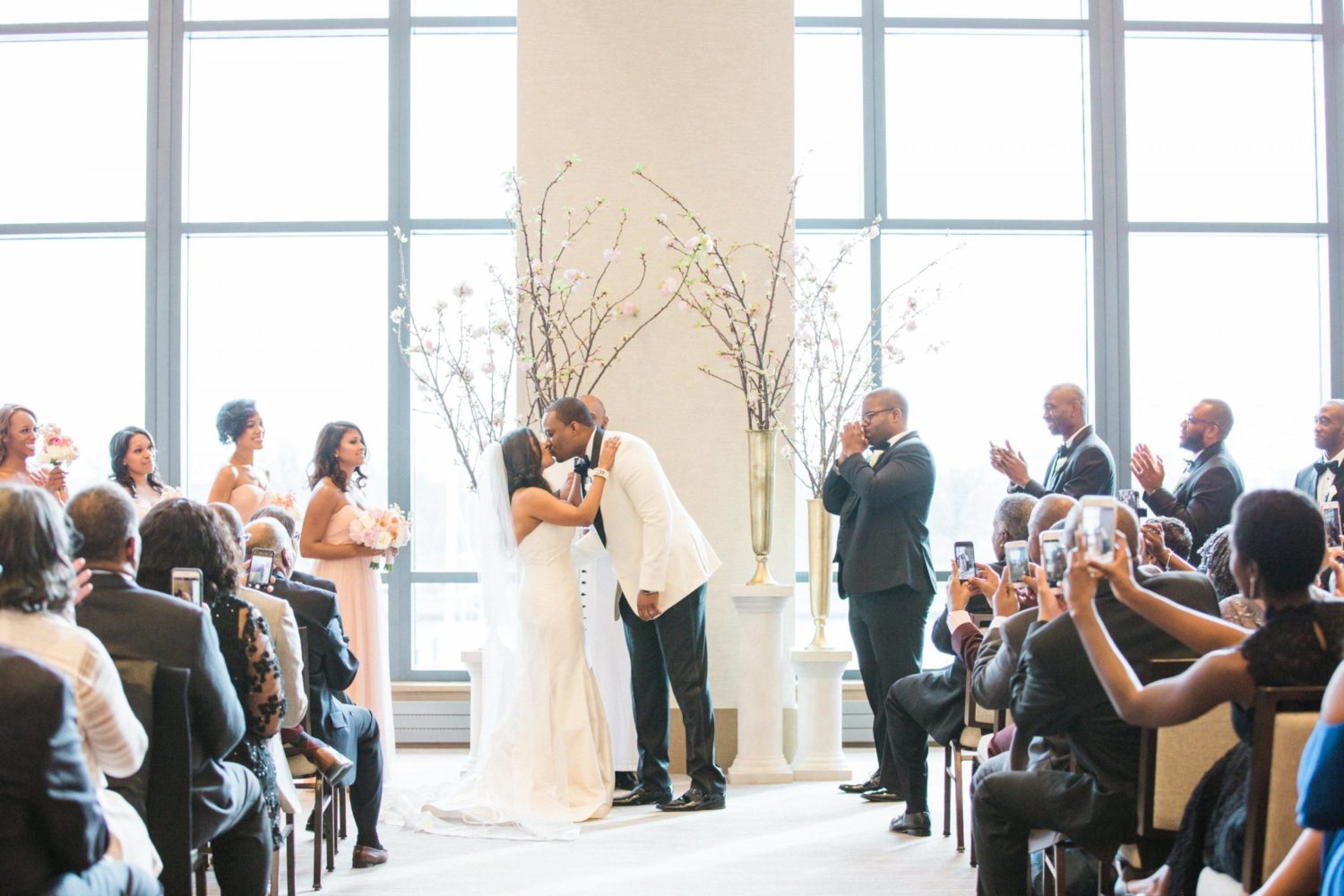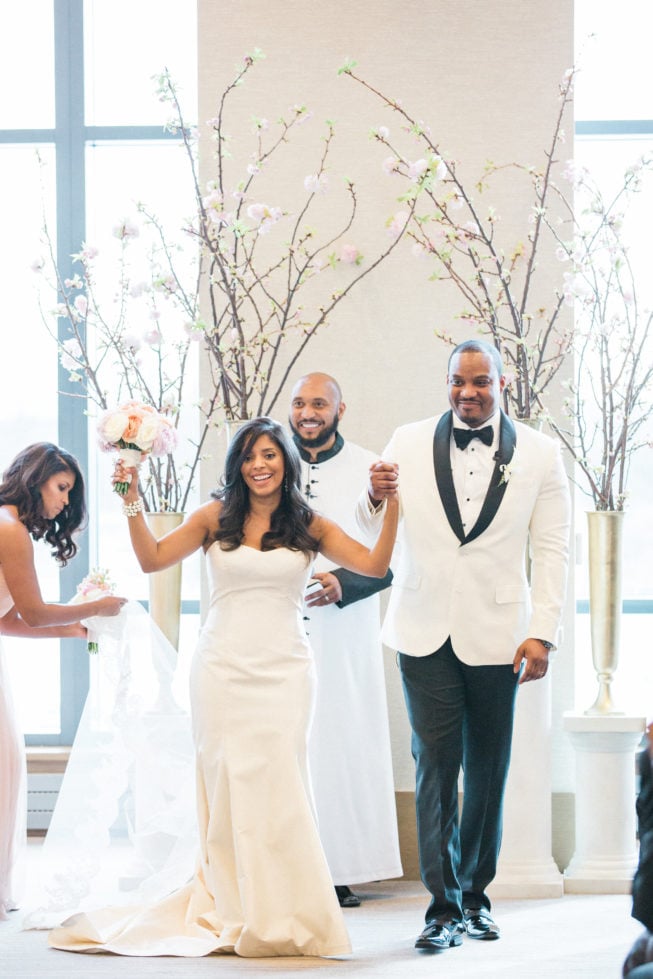 For dinner, the couple served baby kale salad with crispy chickpeas, red quinoa, and black garlic vinaigrette followed by pan-seared chicken breasts, crispy shallots, sautéed wild mushrooms, and roasted sweet potatoes. For dessert: a "trilogy" cake featured white chocolate and chocolate mouse encased in a thin chocolate wafer crust.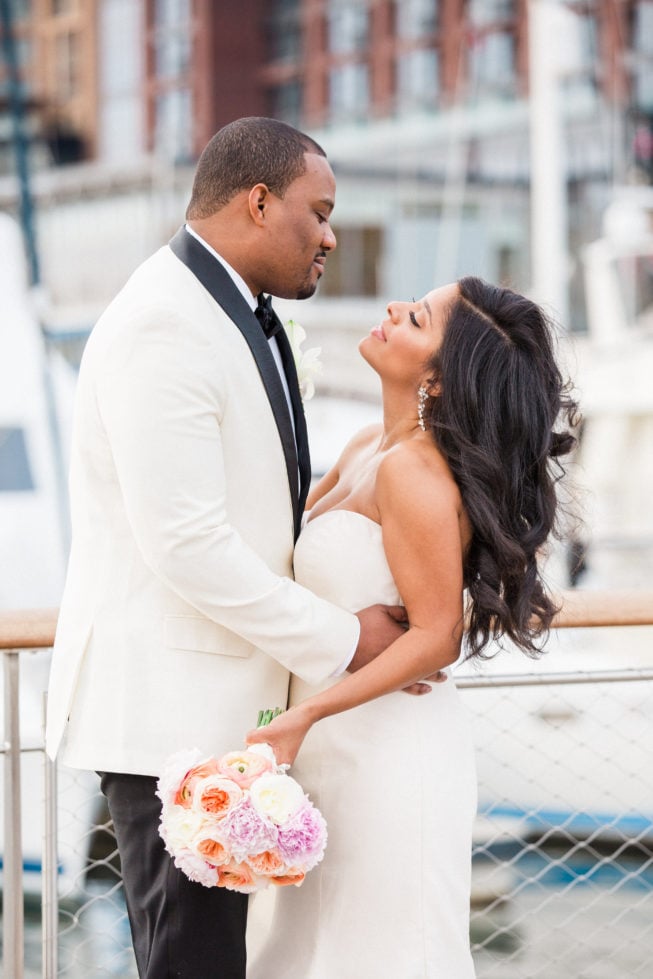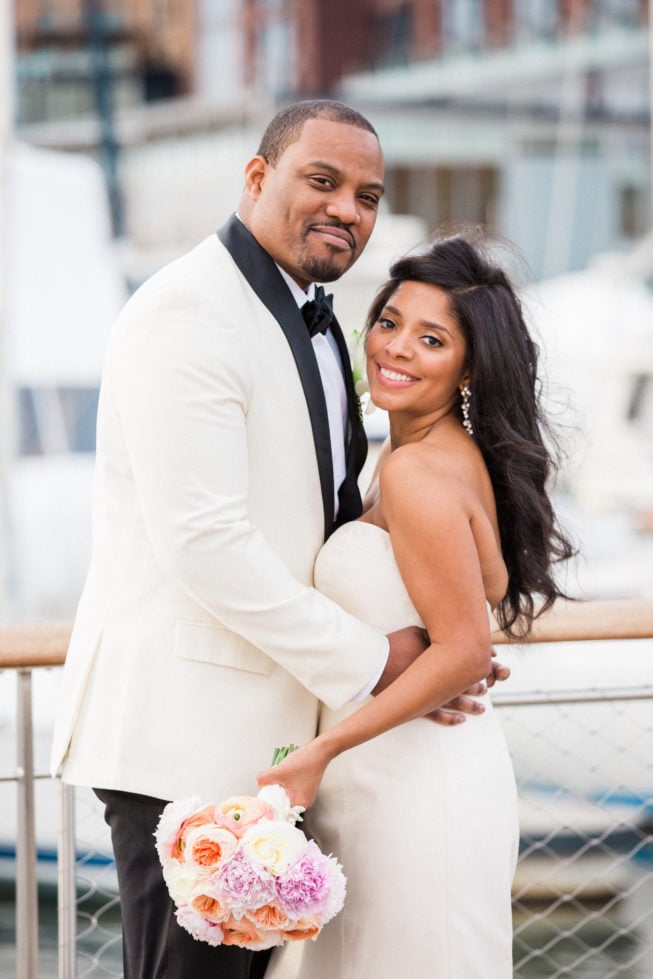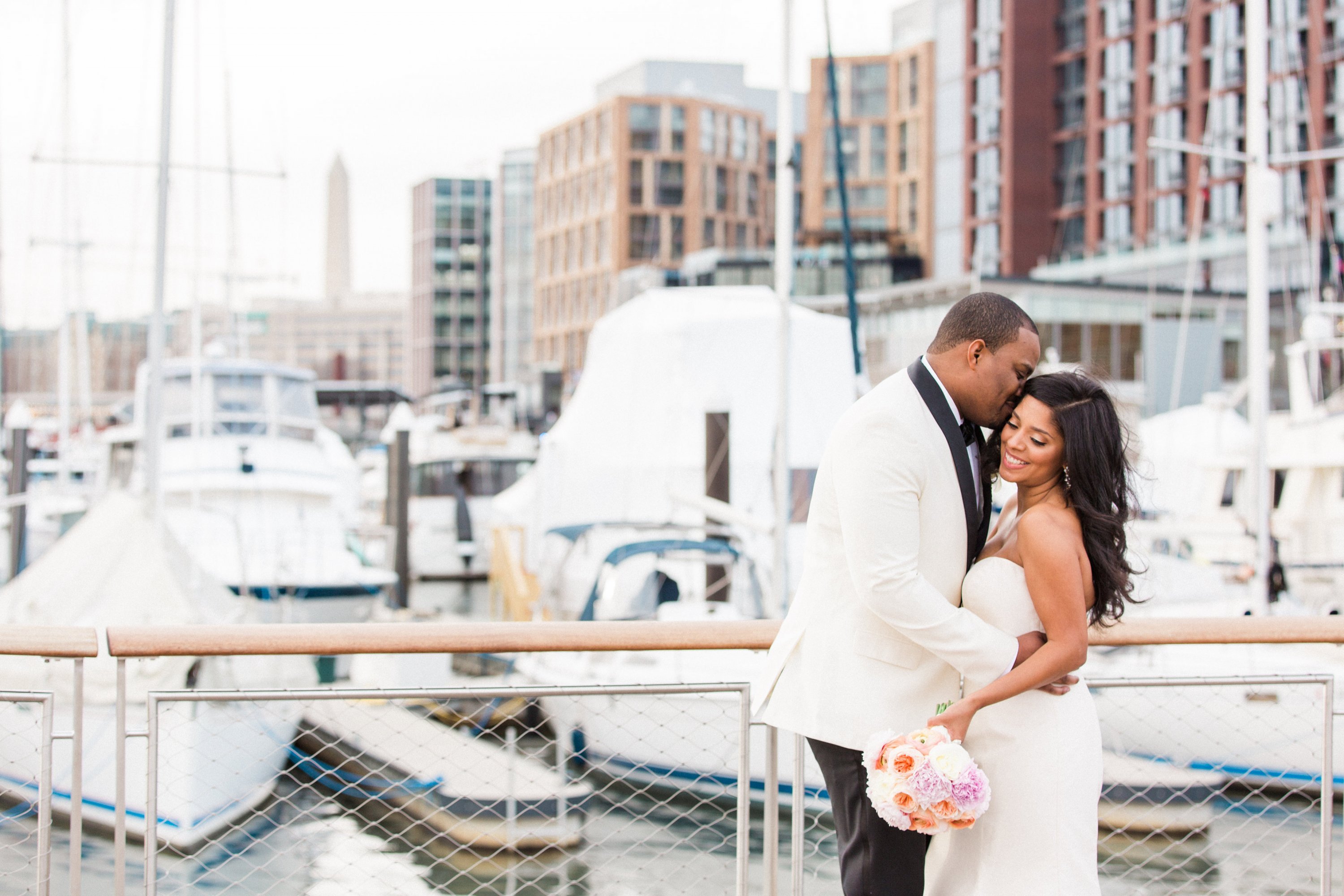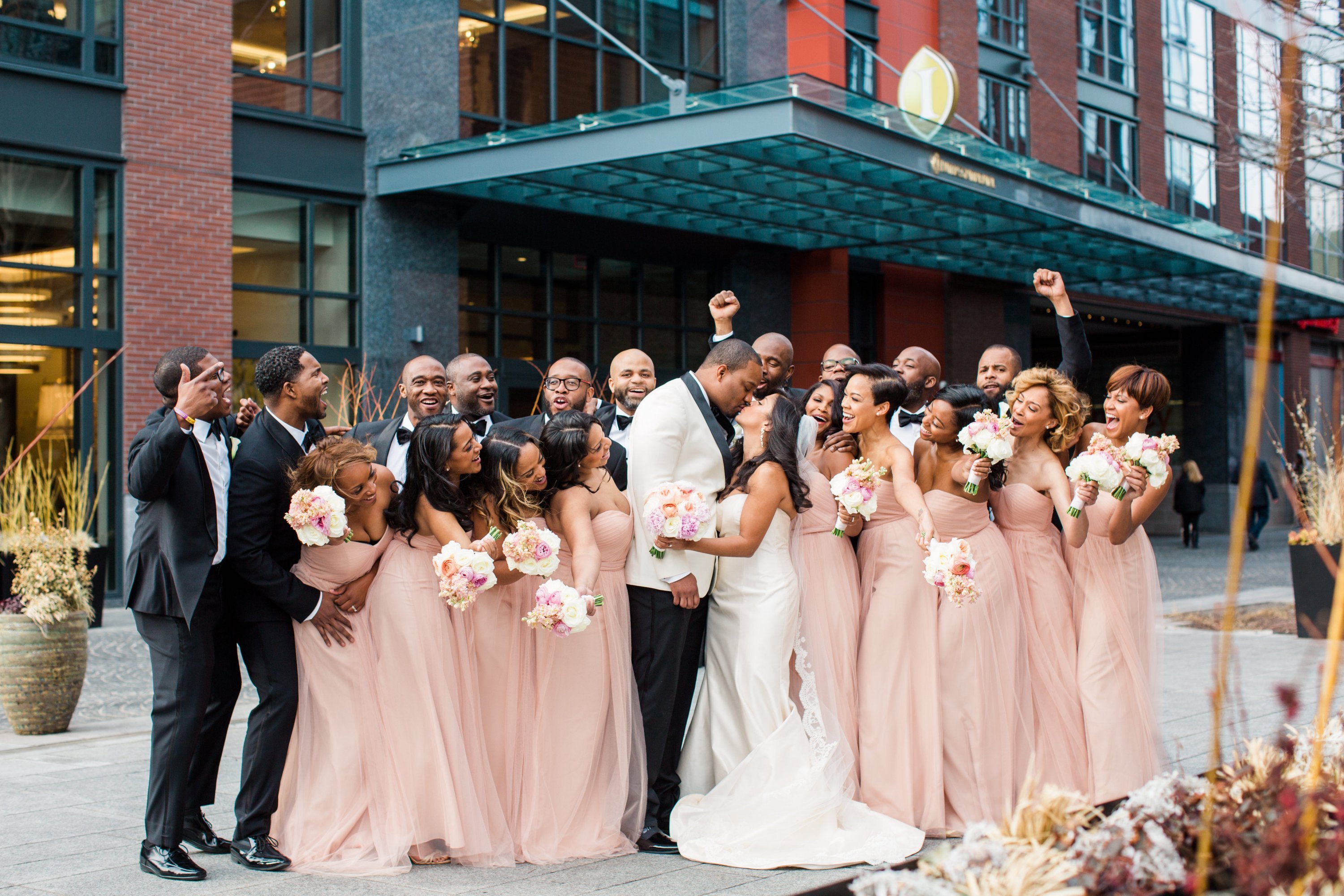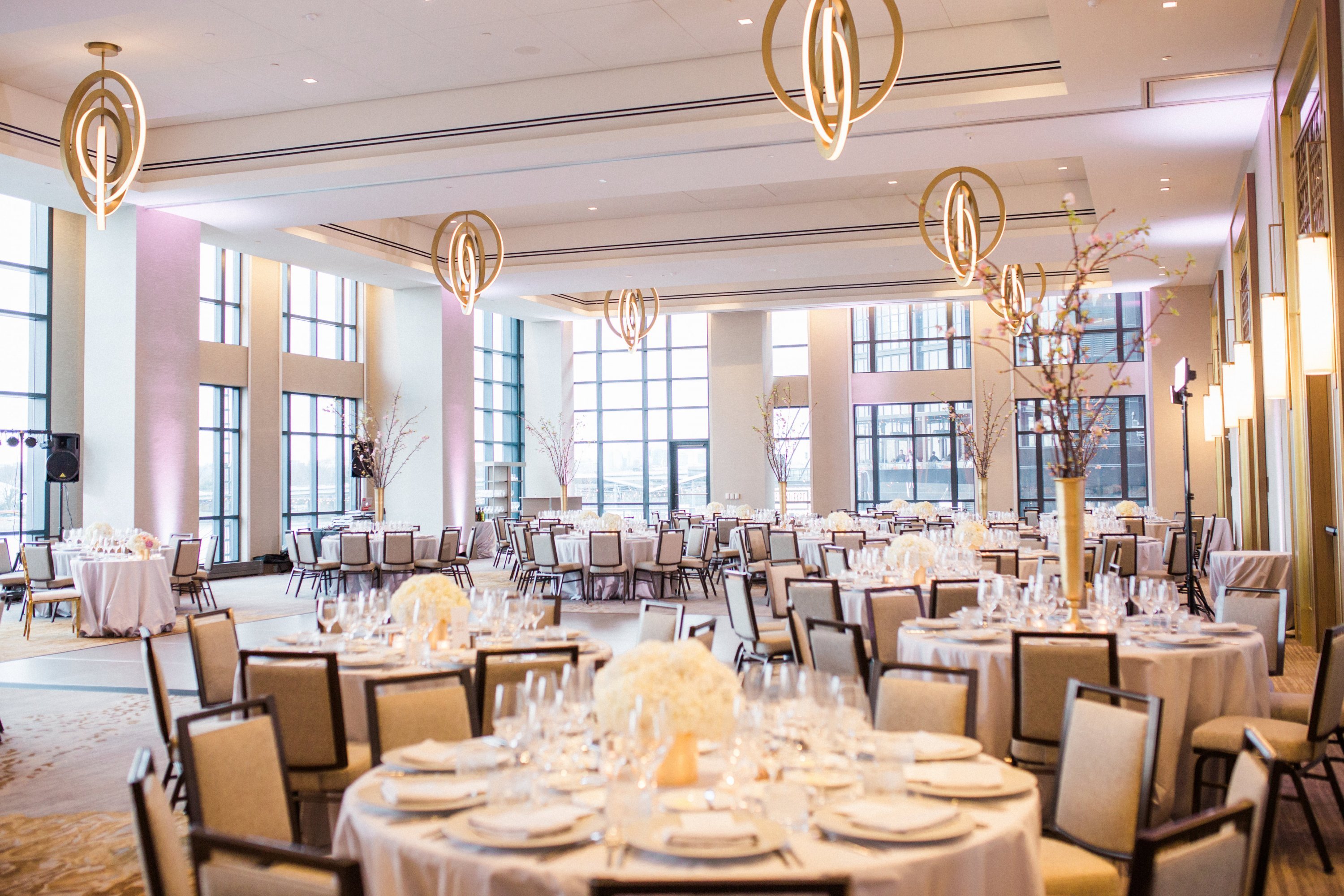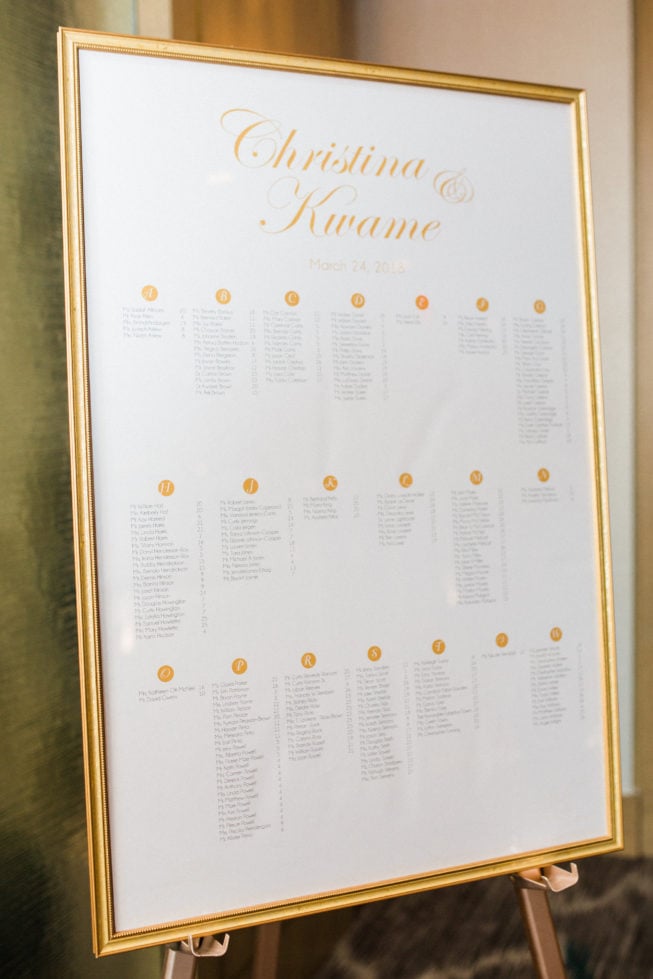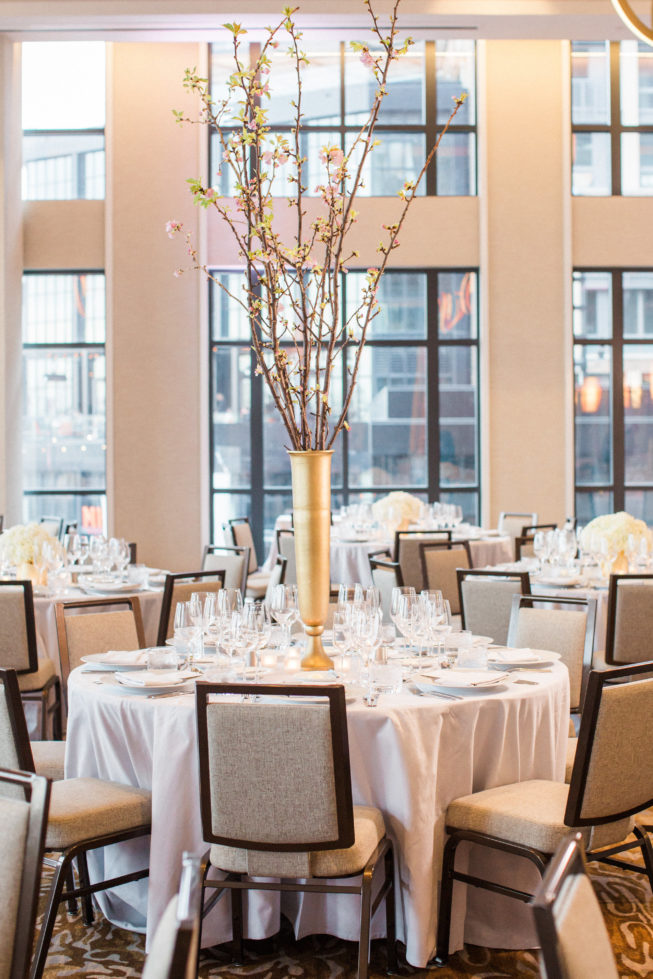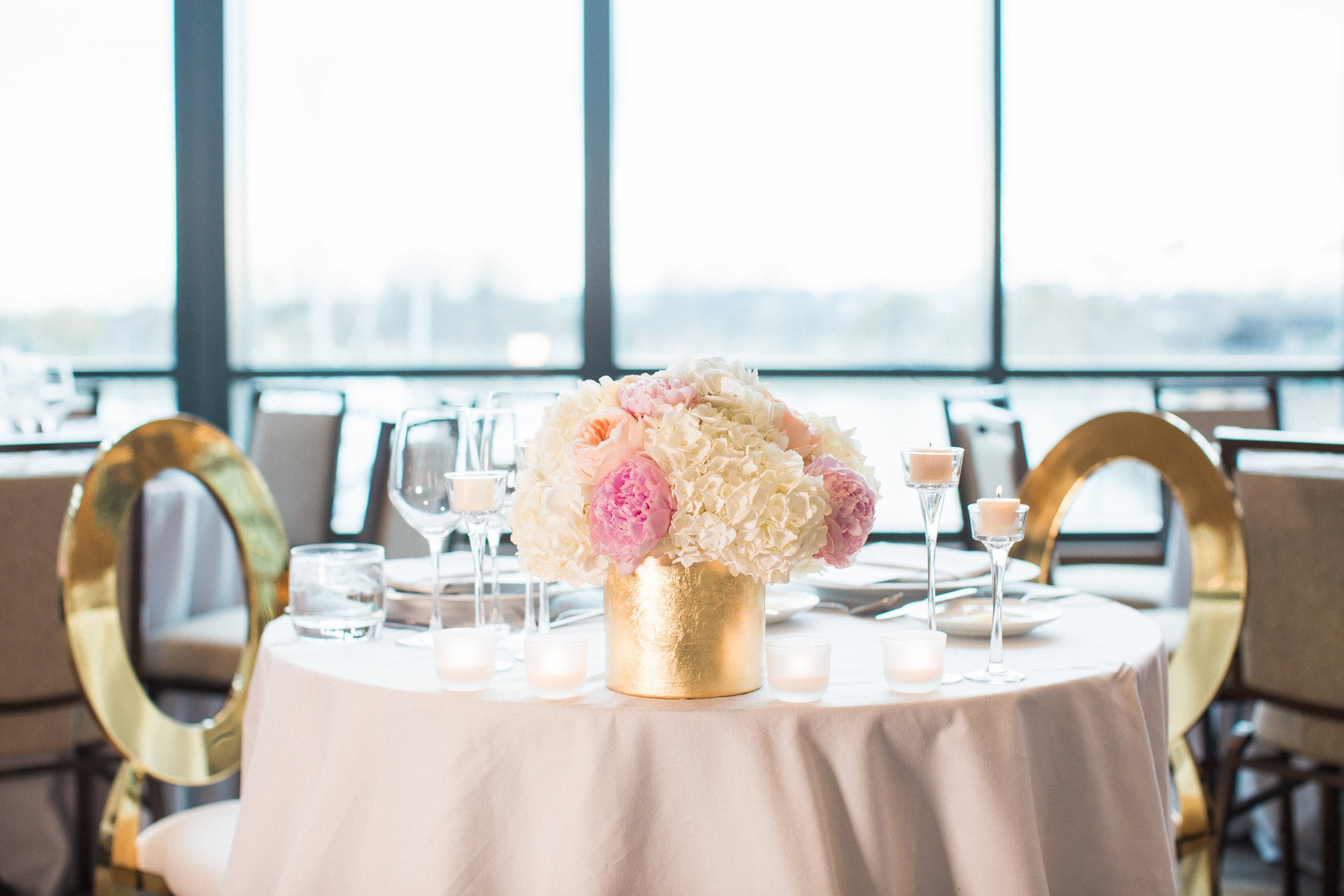 Next month, Christina and Kwame take their belated honeymoon, starting in Miami and finishing with a week in Turks and Caicos.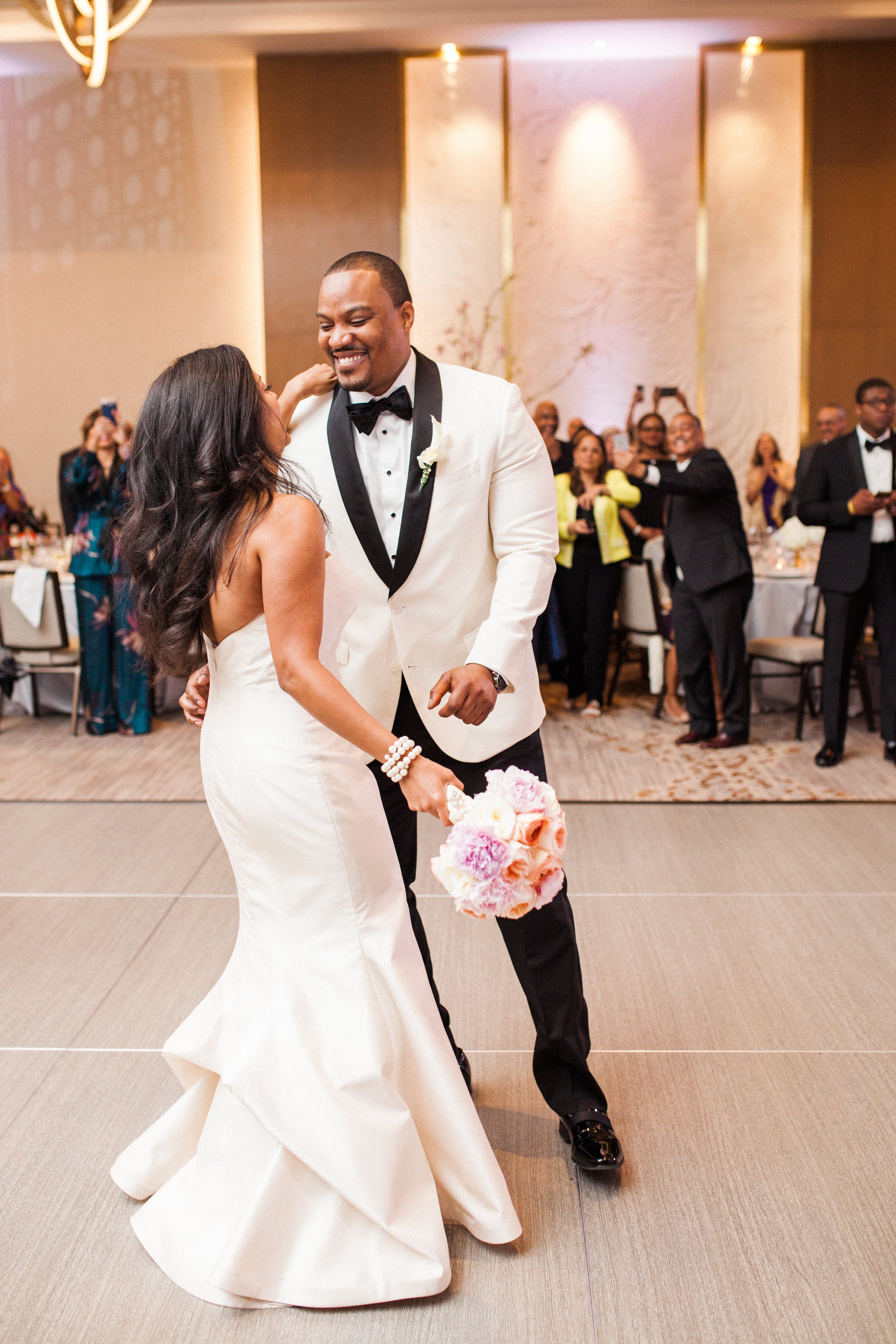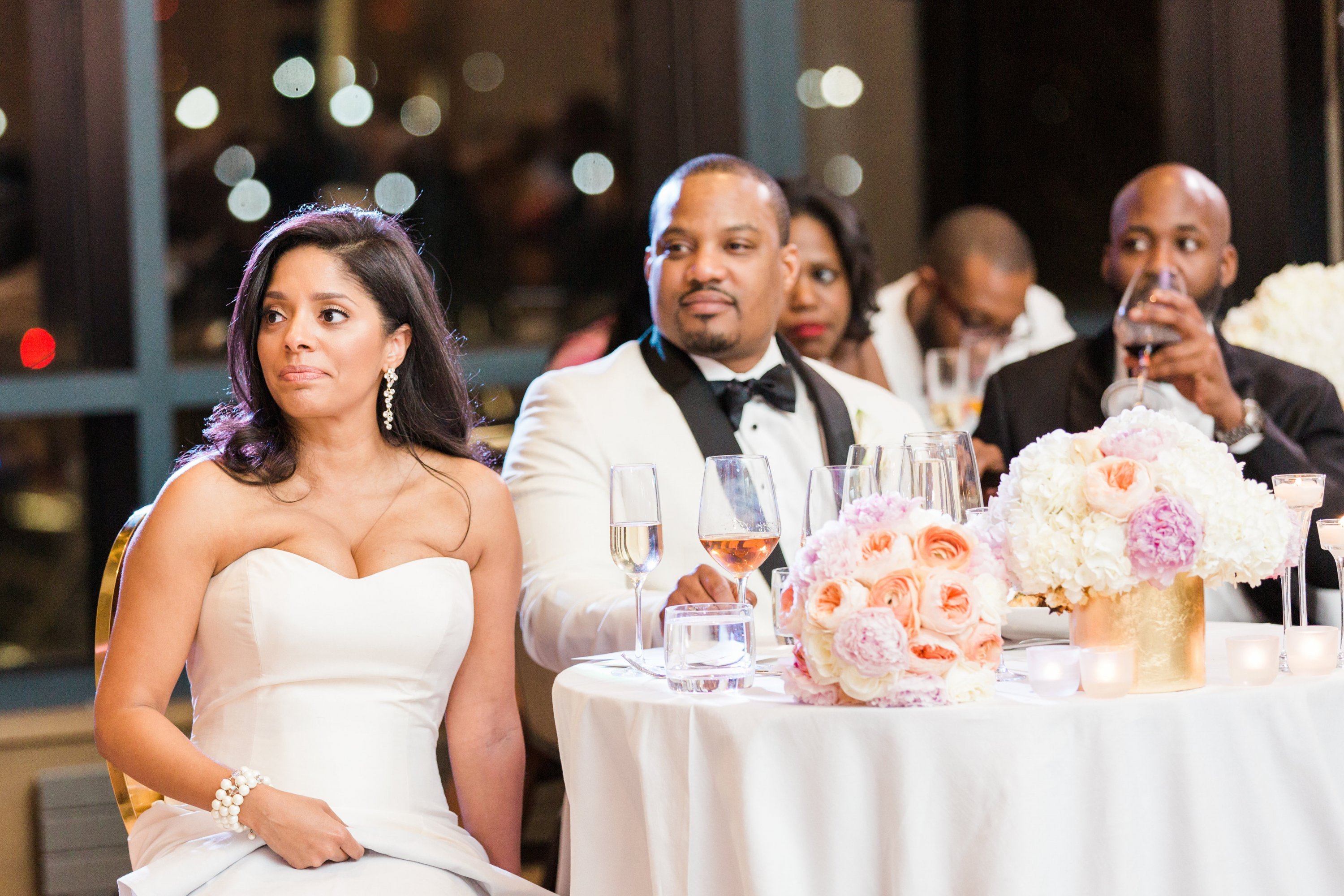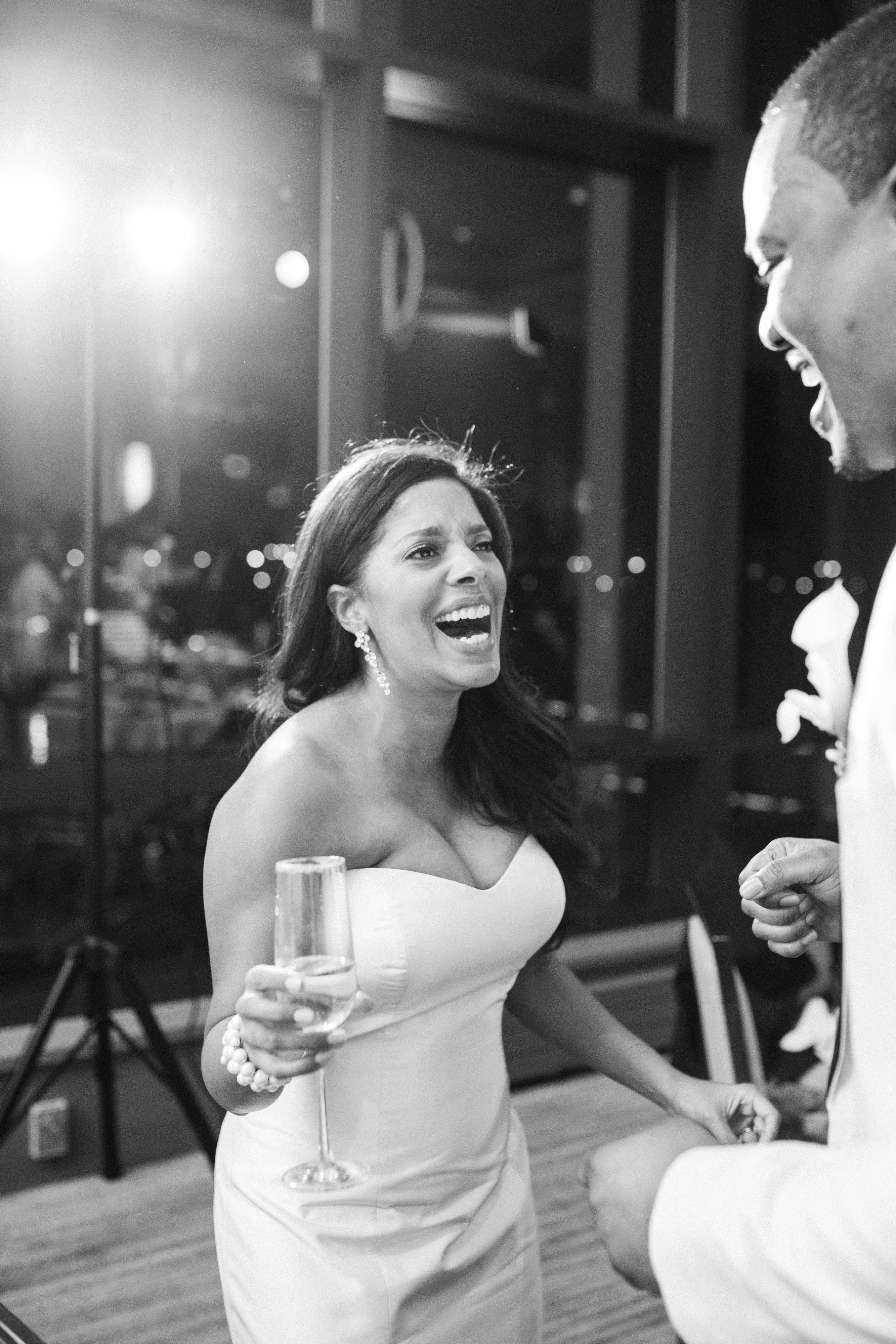 Vendor Team