As the heat radiated from the sun on an abnormally hot fall day, Laura Gathercole and Alex Kopp's wedding guests, sipping on National Bohemian Beer (aka "natty boh"), were in for a surprise when Mr. Boh himself busted some moves on the wooden dance floor.
The couple met while Lauren was completing her second semester of nursing school and Alex moved into her downtown Baltimore neighborhood.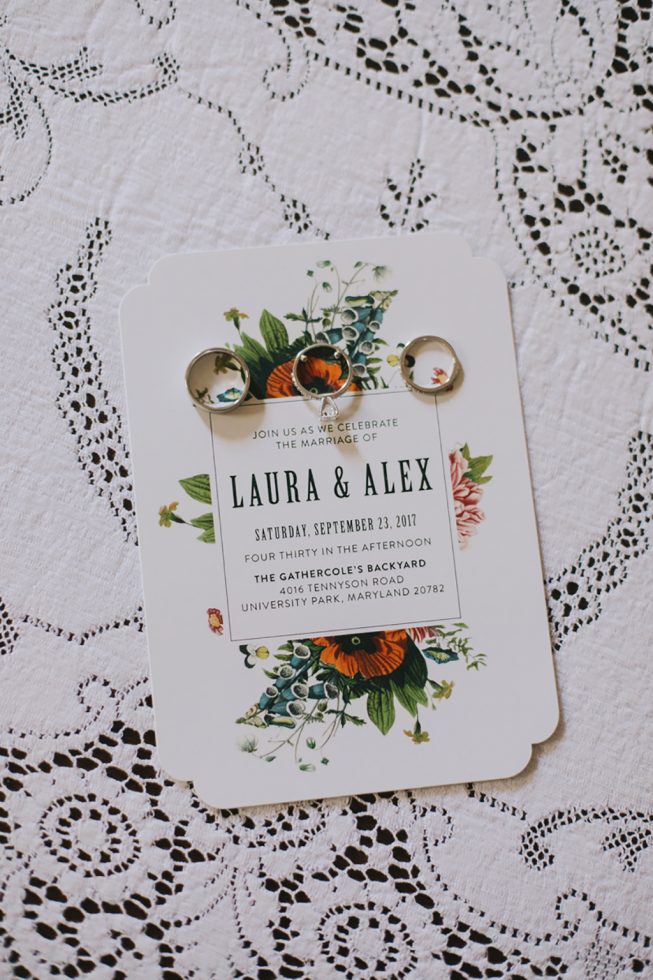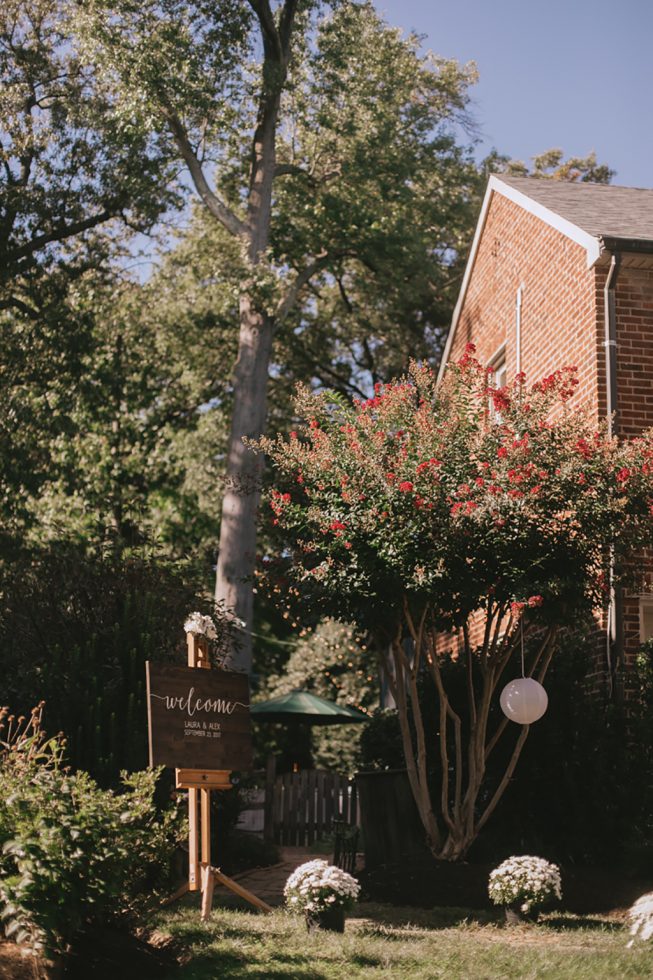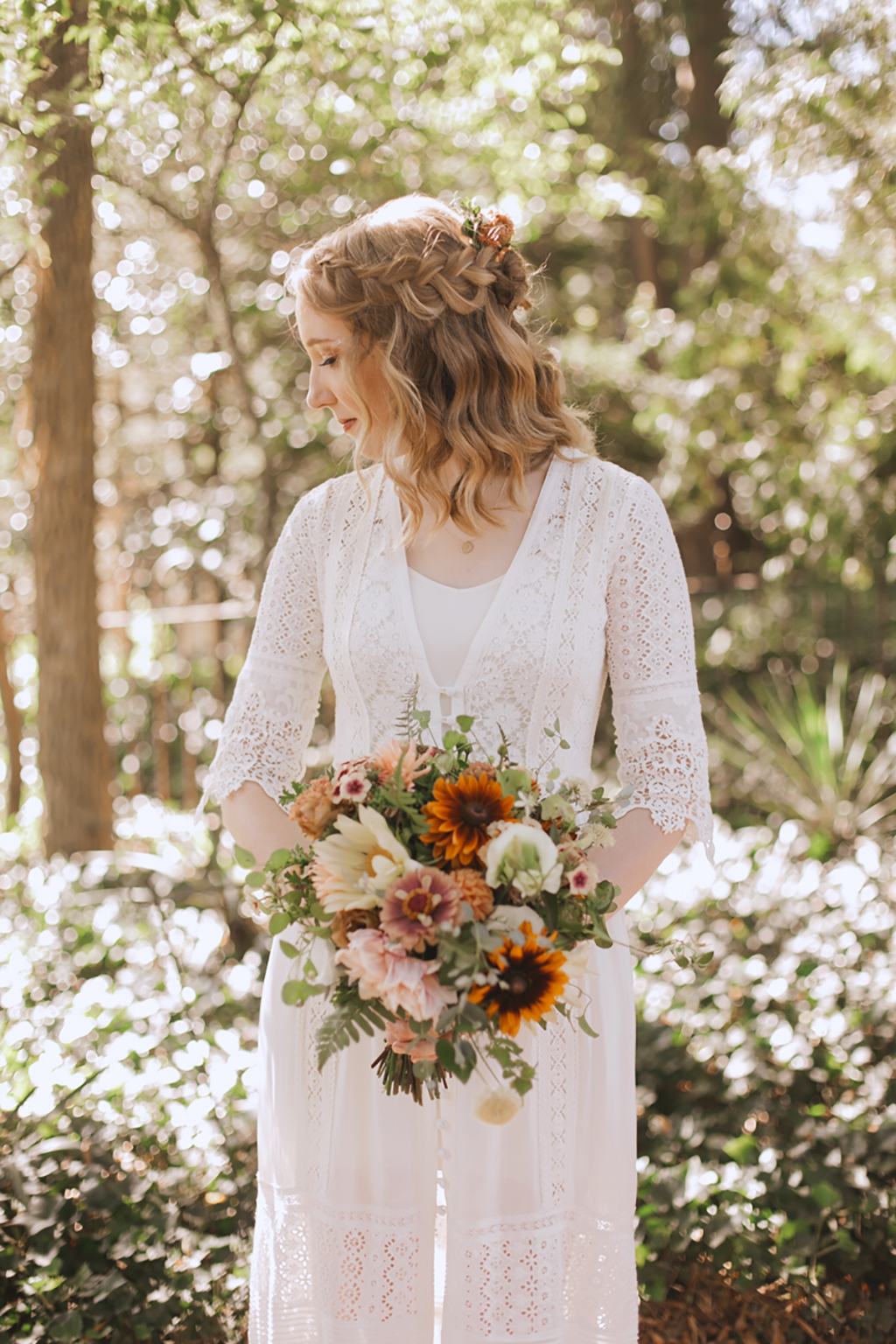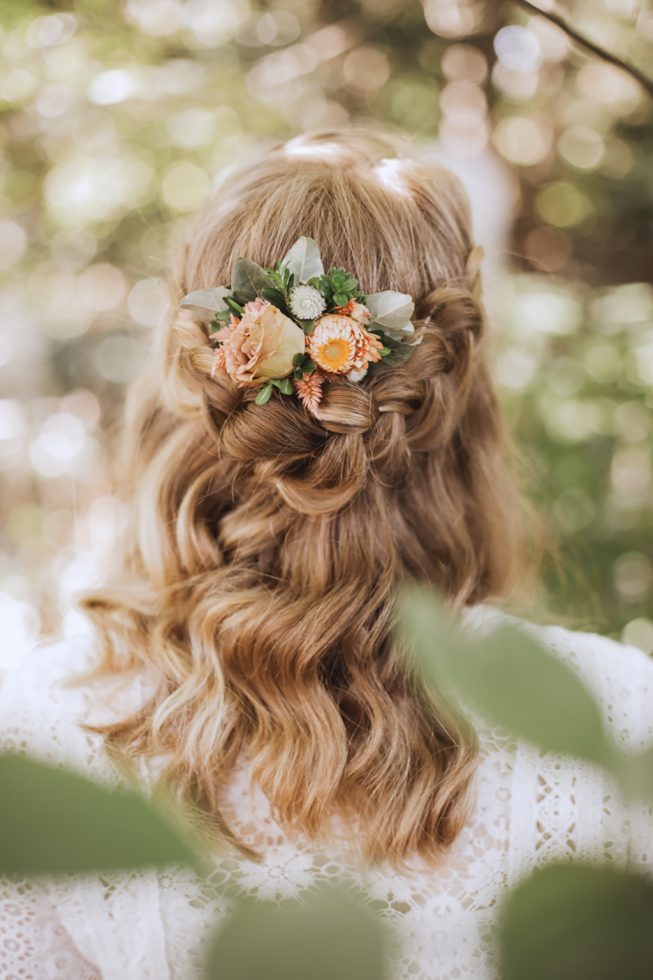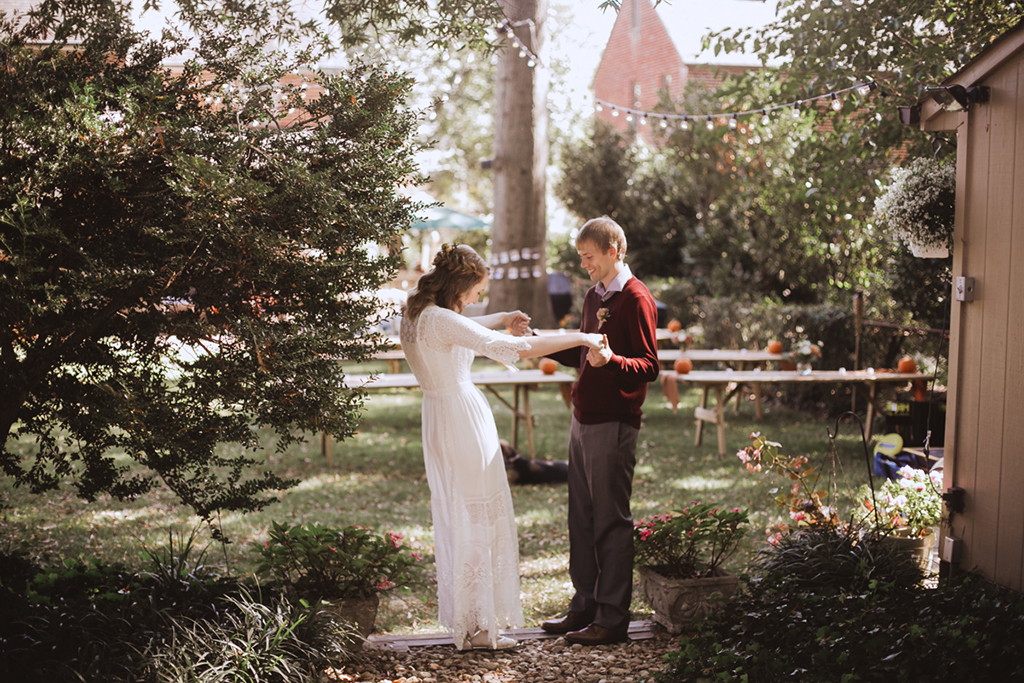 However, Laura and Alex almost met years before—they both attended college at the same time at the University of Maryland, College Park.
"We have mutual friends and we even lived in adjacent buildings on campus, but we never met" Laura said. "It wasn't until we both moved to Baltimore that our paths finally crossed."
Which makes sense as to why Mr. Boh was not the only special guest that made an appearance at the backyard wedding: University of Maryland, College Park mascot Testudo gave high-fives during the festivities as well.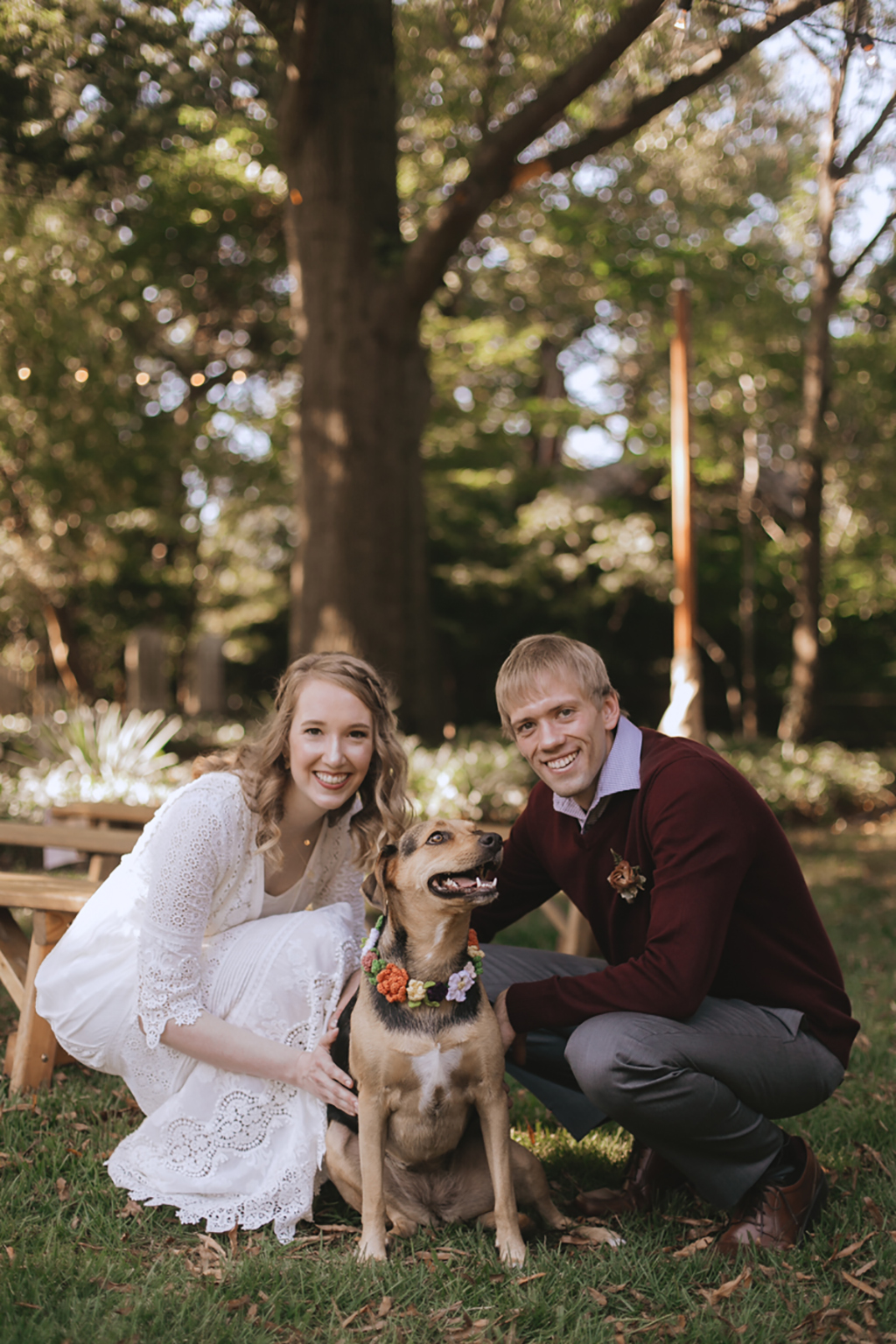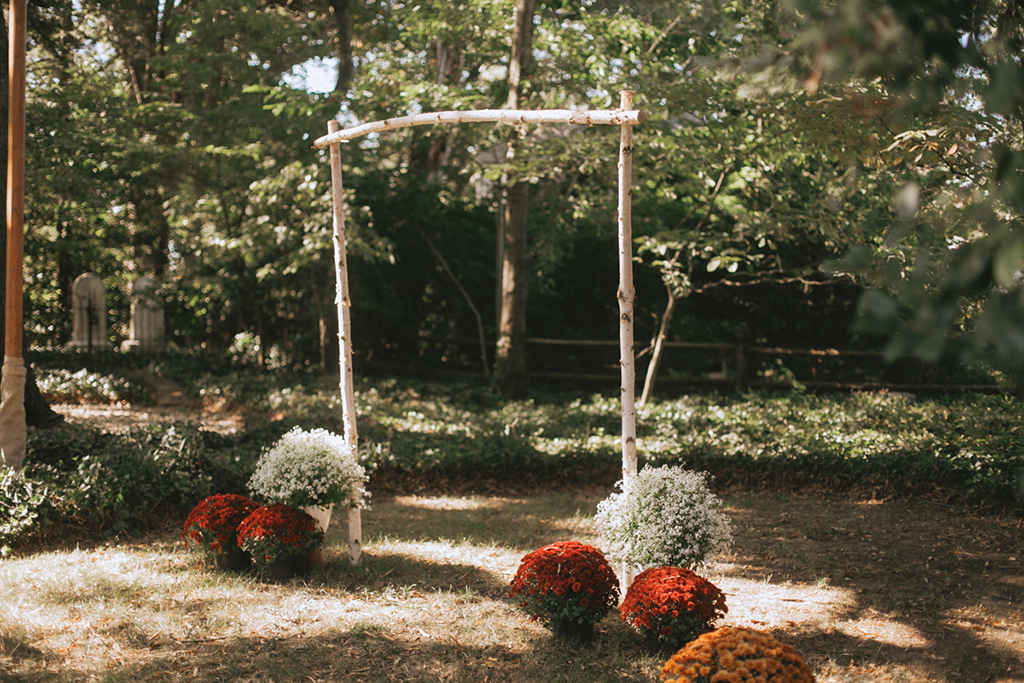 When the couple met, Laura's roommate was dating one of Alex's best friends. It felt as though they were constantly being thrust together by mutual aquaintances.
"My roommate then had the idea to play matchmaker," she said. "After exchanging phone numbers and flirting over text for several days Alex finally built up the courage to ask me out on a date. They rest they say, is history!"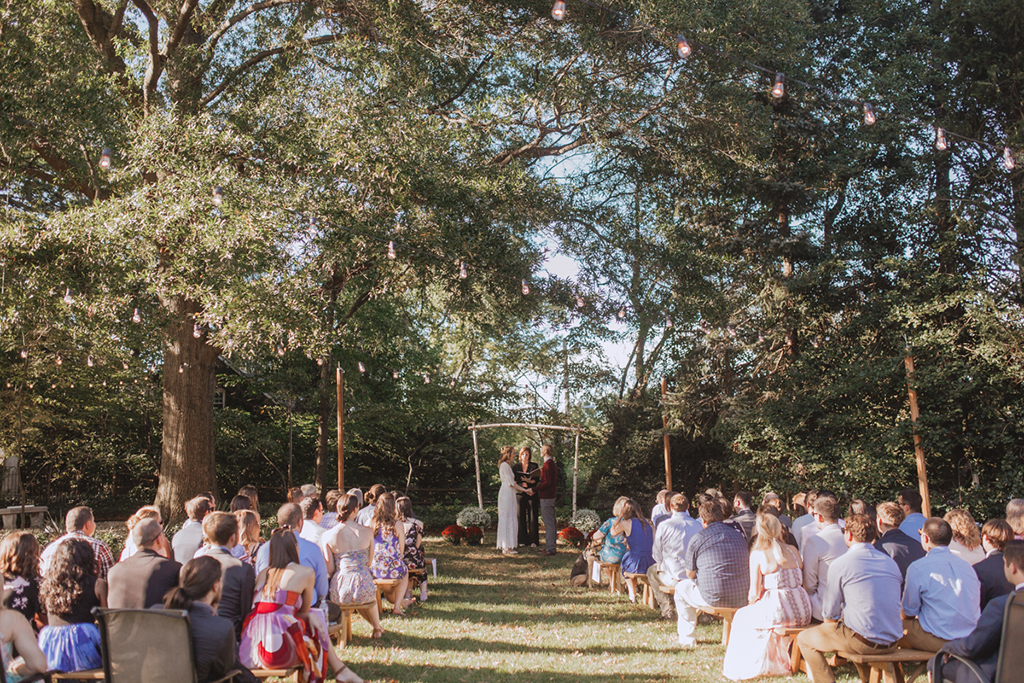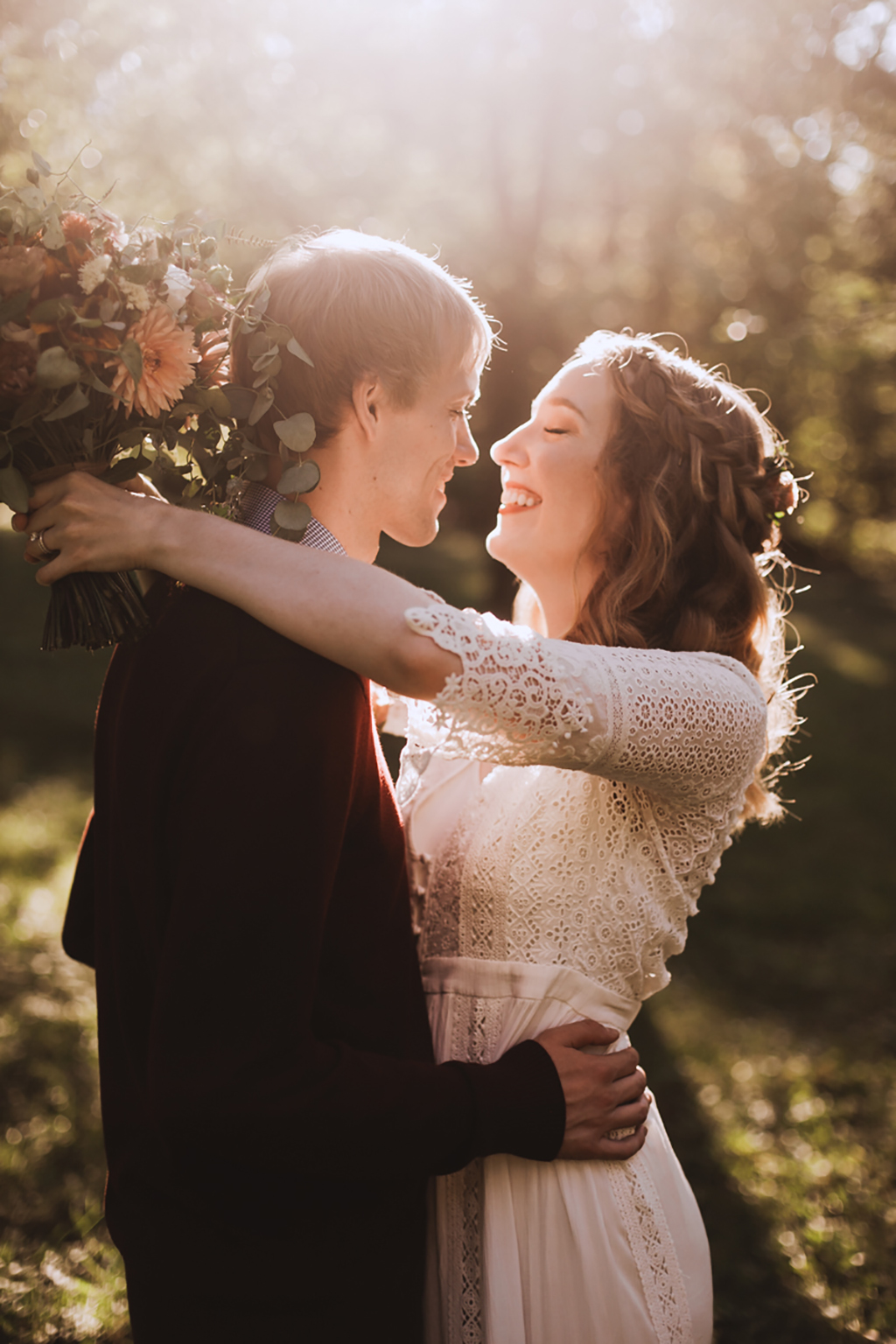 Their first date was at a family-owned Italian restaurant in Baltimore where Alex was a regular, followed by a movie. Although the movie wasn't the couple's favorite, their instant connection made the night special.
"Never once did I feel like our conversation was forced," Alex said. "It's always really flowed and just felt right."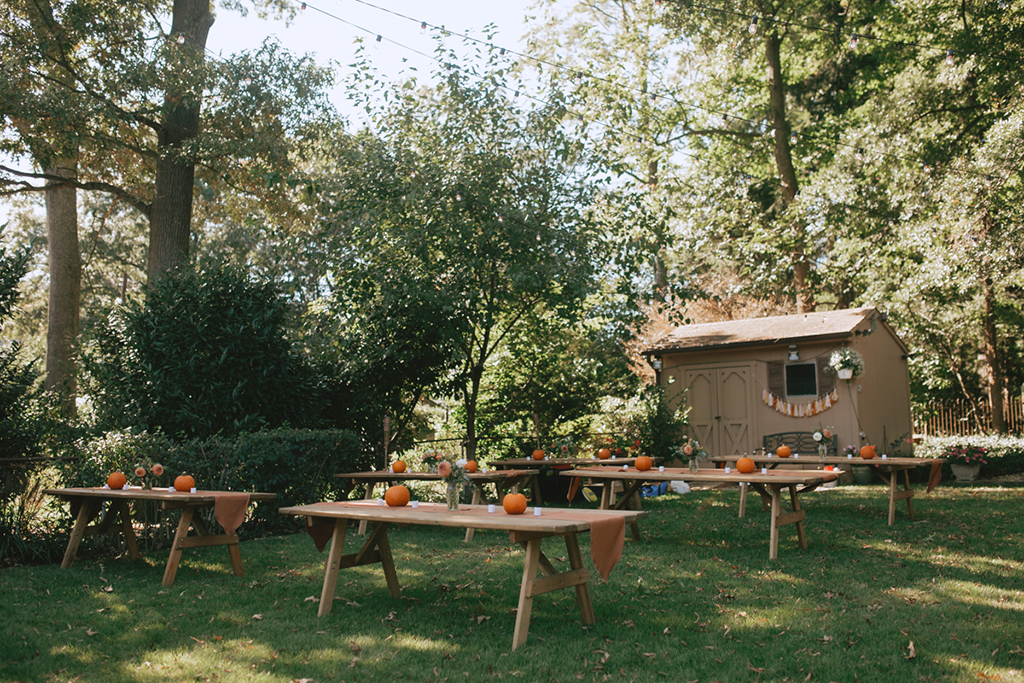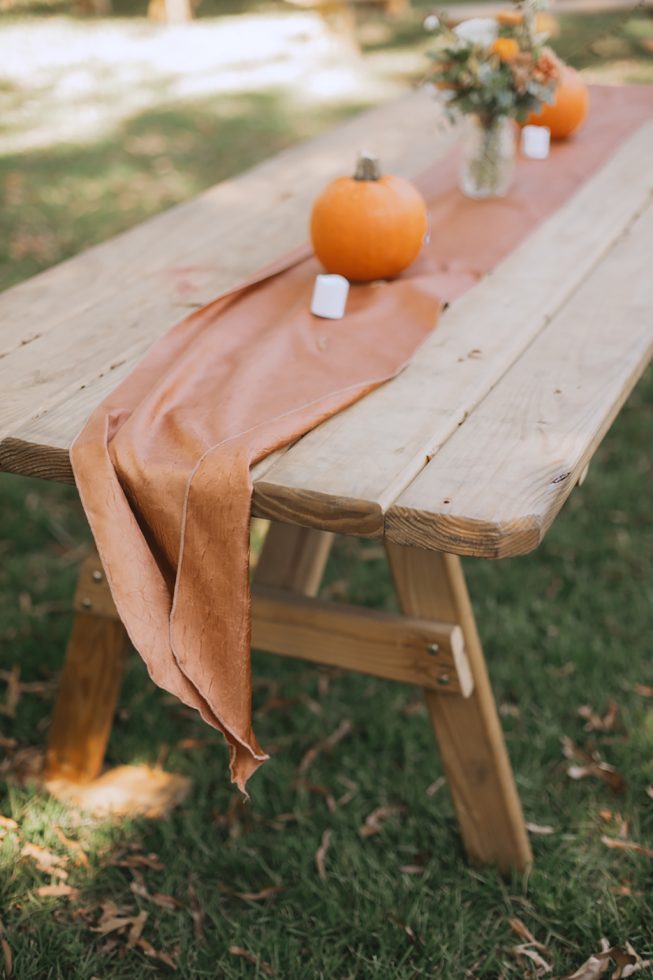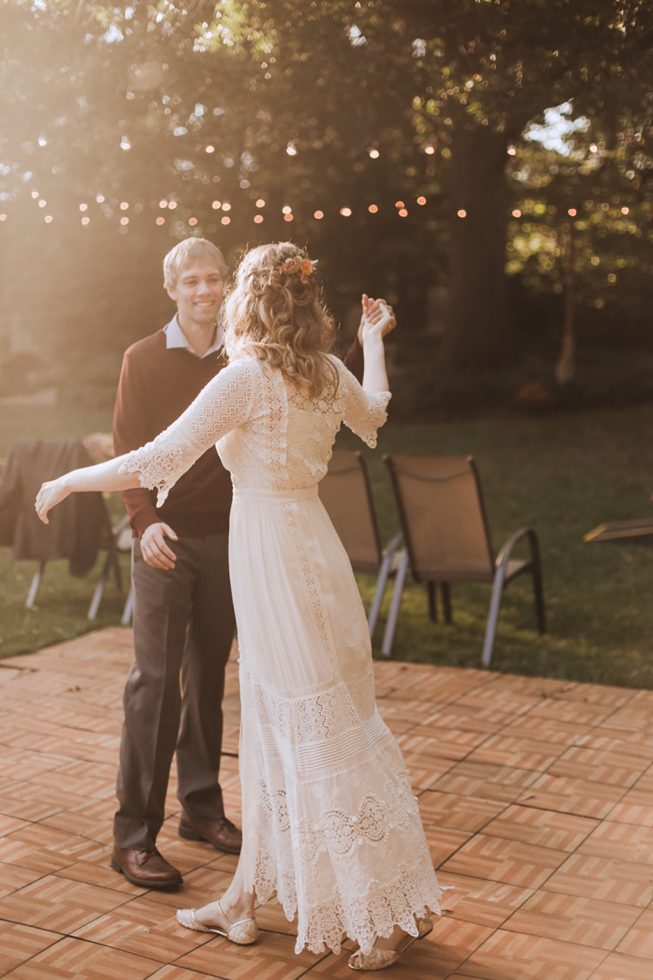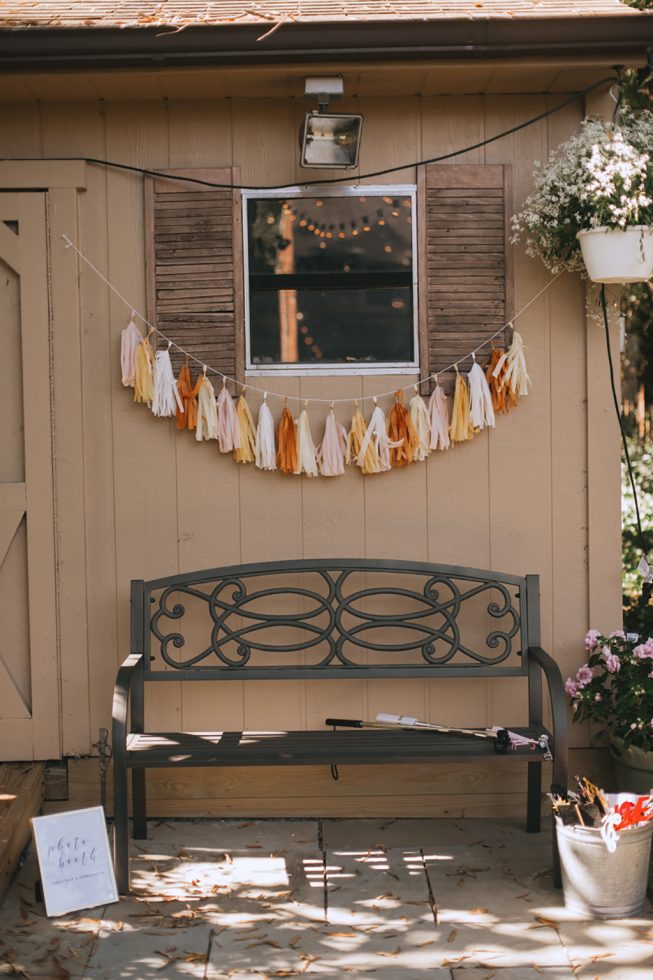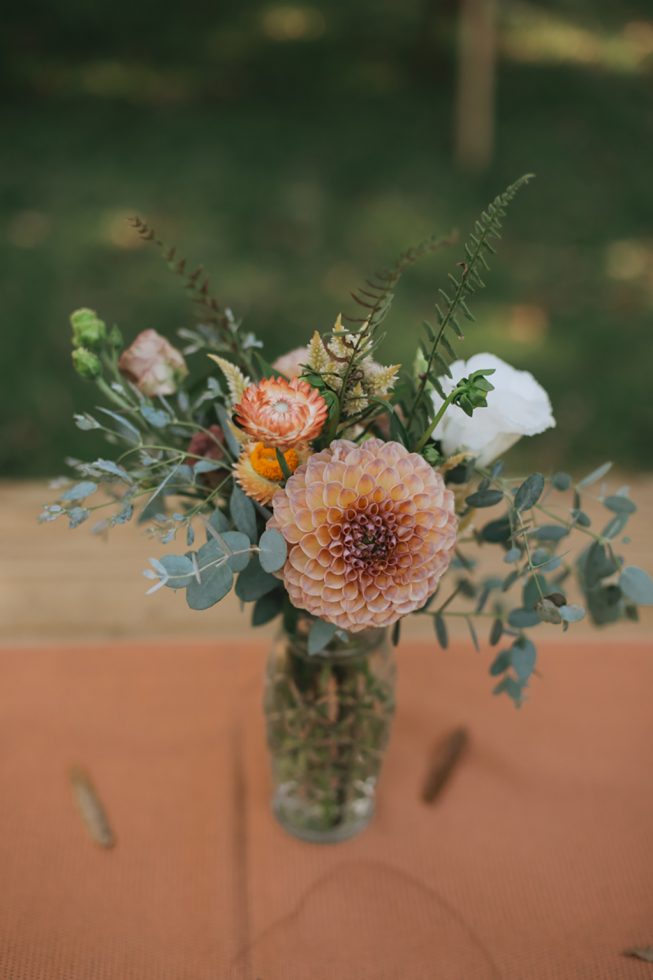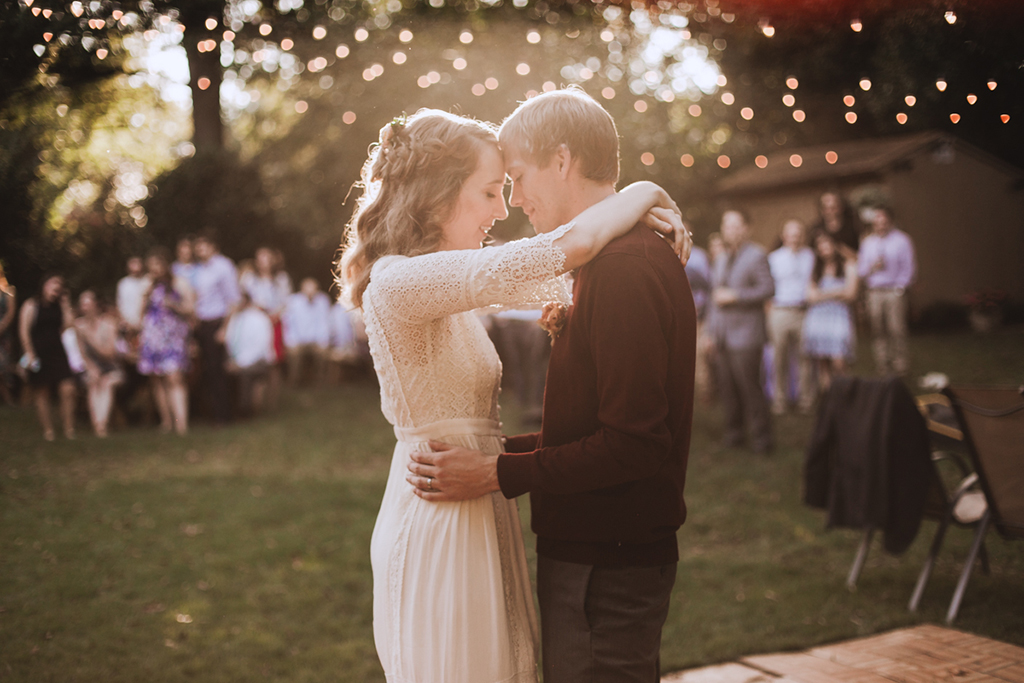 Three-and-a-half years later, while on a road trip vacation, Alex proposed in Savannah, Georgia, in front of an iconic fountain beloved by the pair. He secretly hired a photographer to capture the moment on camera and take impromptu engagement photos around the city.
"When he stopped in front of it and began to tell me how much he loved me, I knew exactly what was about to happen," she said. "I quickly blacked out and couldn't remember the rest of what he said—all I know is he got down on one knee and I said 'yes.'"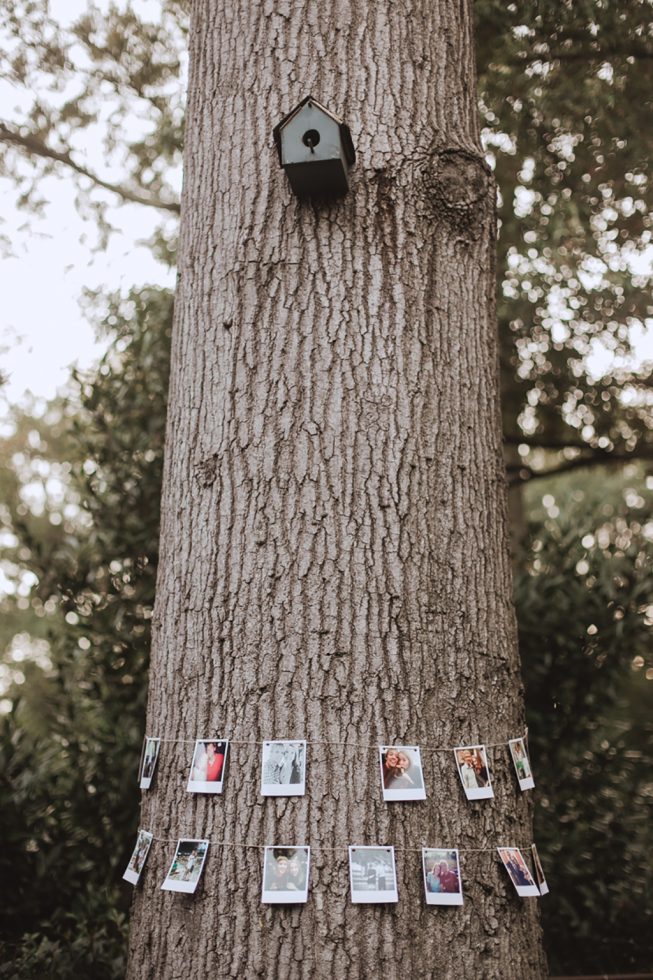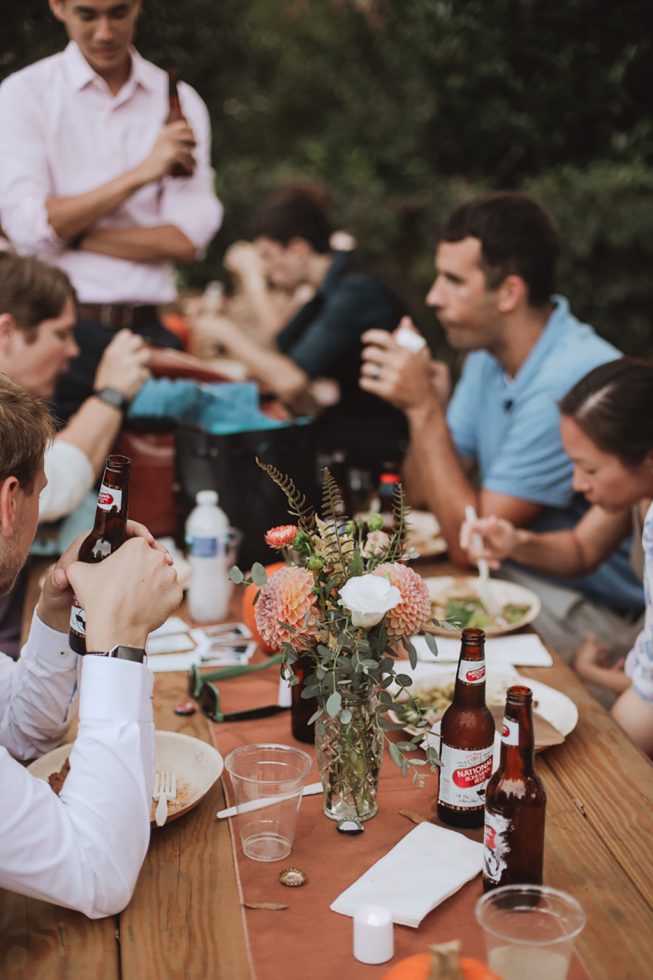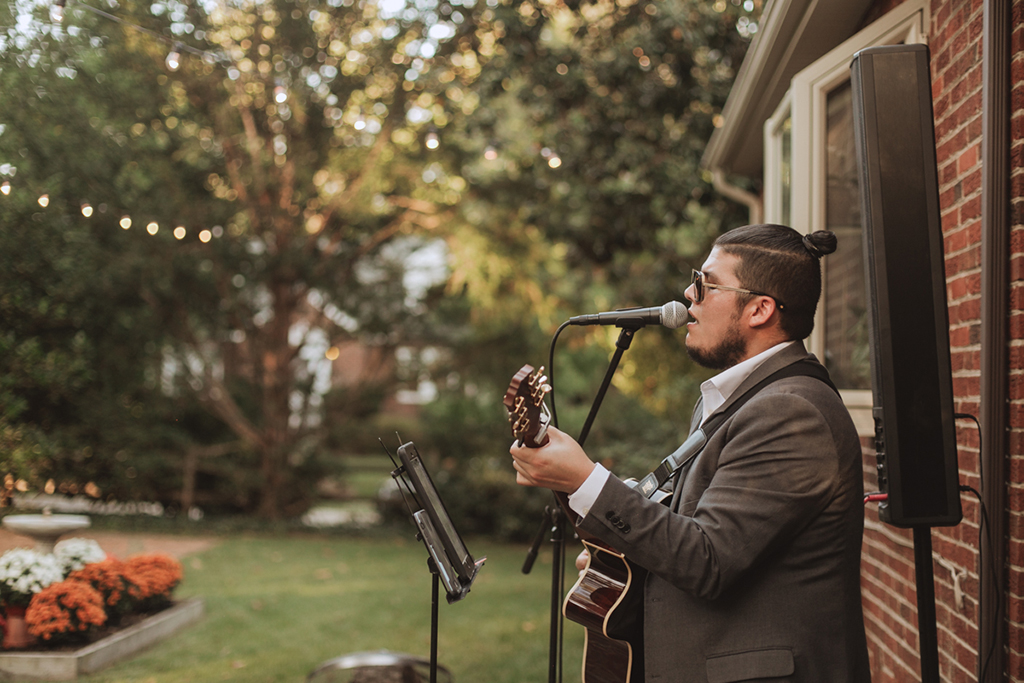 The rustic wedding took place in Laura's parent's backyard complete with wild flowers and green foliage. Guests could sip on the couple's signature fall-inspired cocktail, "Crazy Con-KOPP-tion," which was a mix of Kinsey rye, Copper & Kings aged apple brandy, lemon, tropical green tea and apple syrup.
Austin Ellis, a singer who was on "The Voice", serenaded guests while playing guitar for the first half of the evening. After, the music shifted to the couple's favorite tunes from their laptop.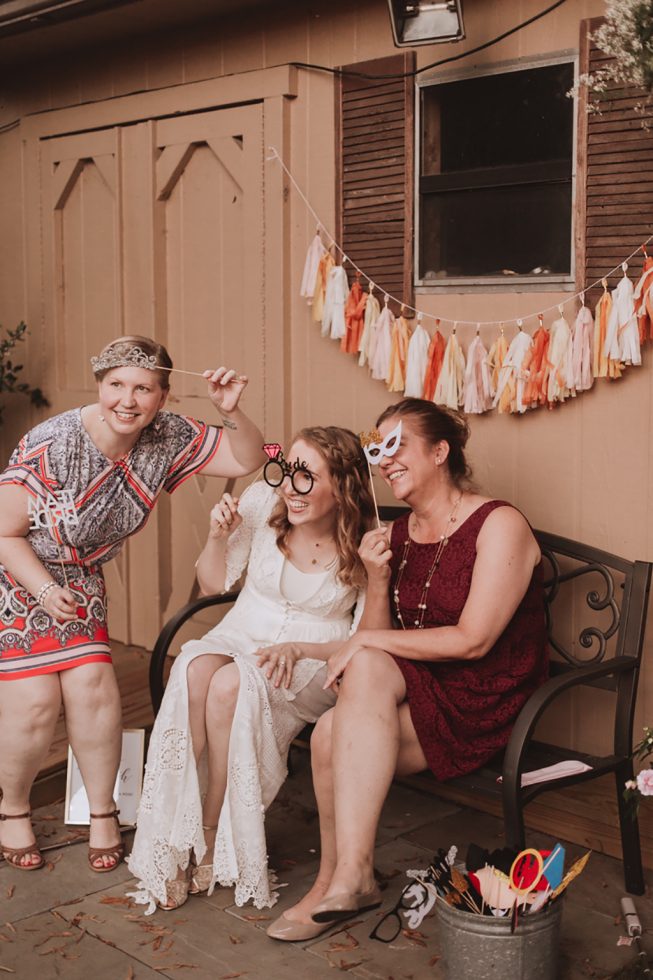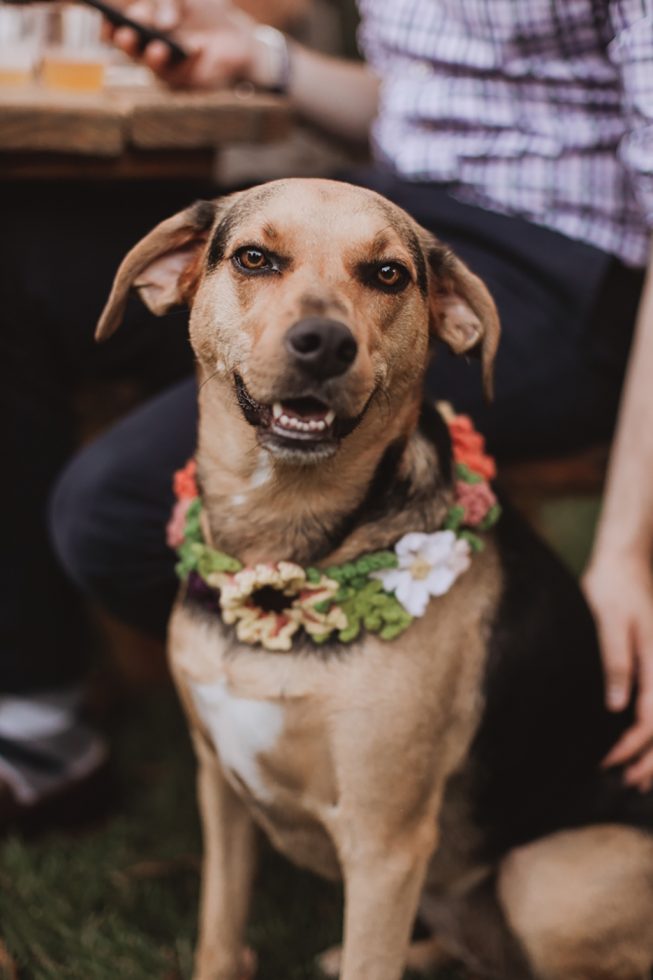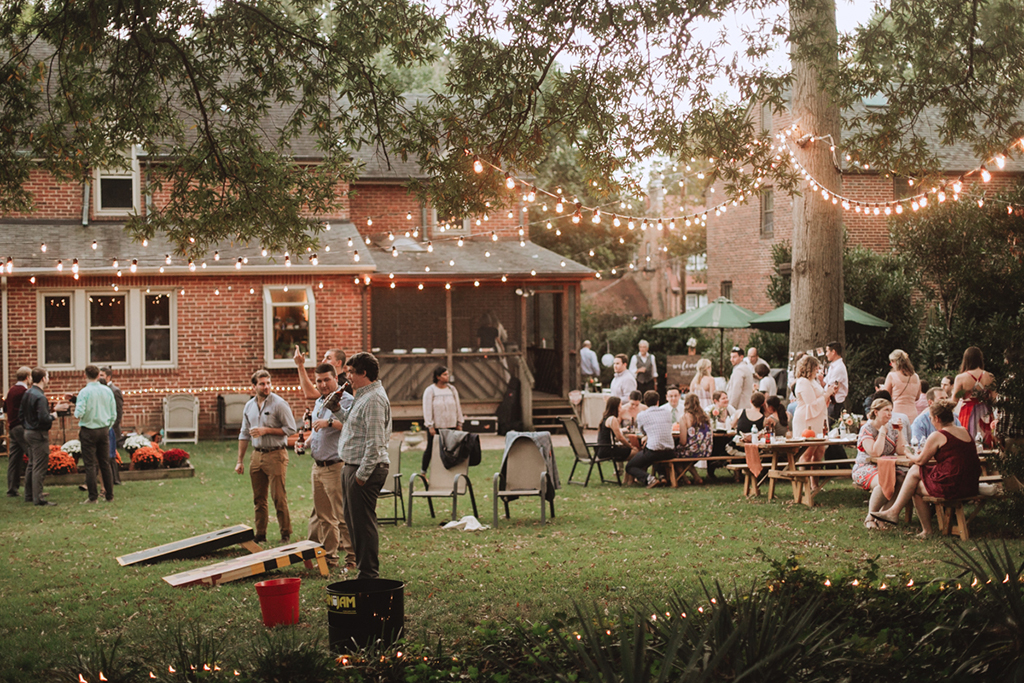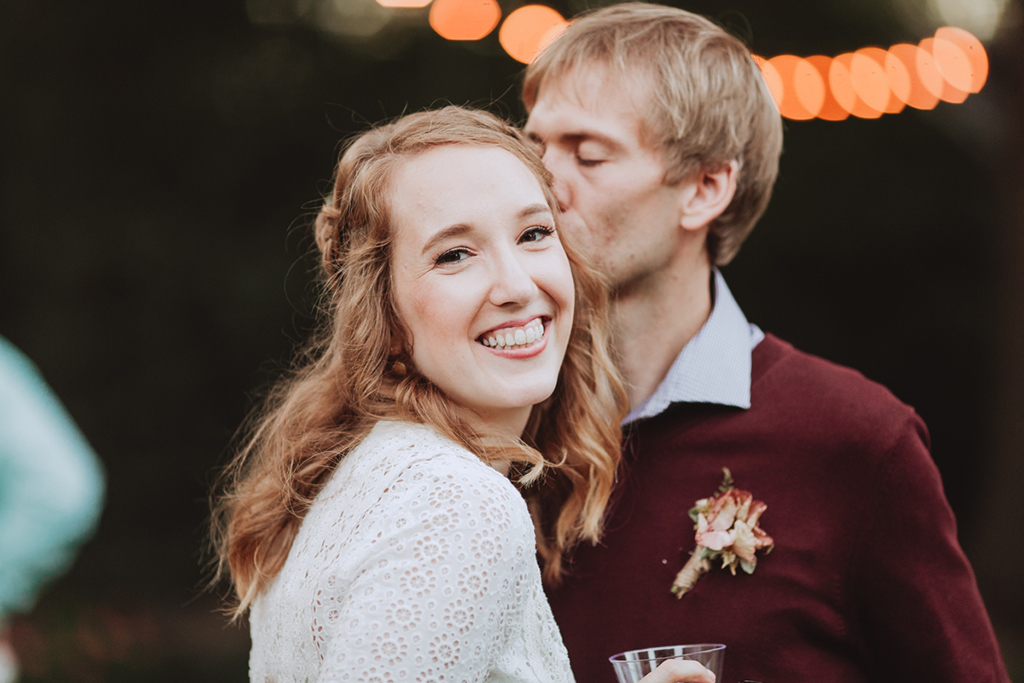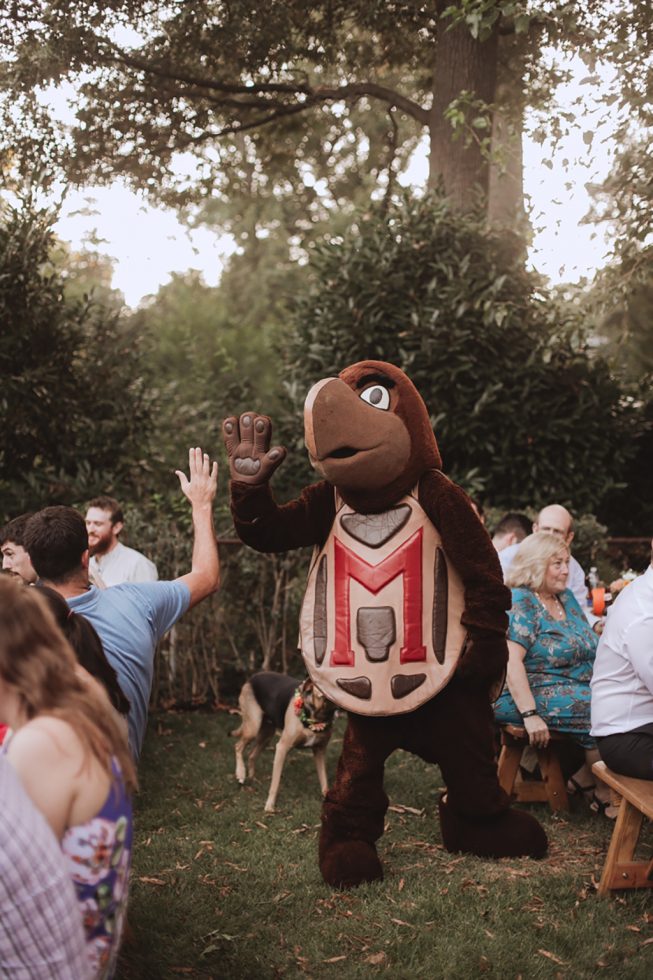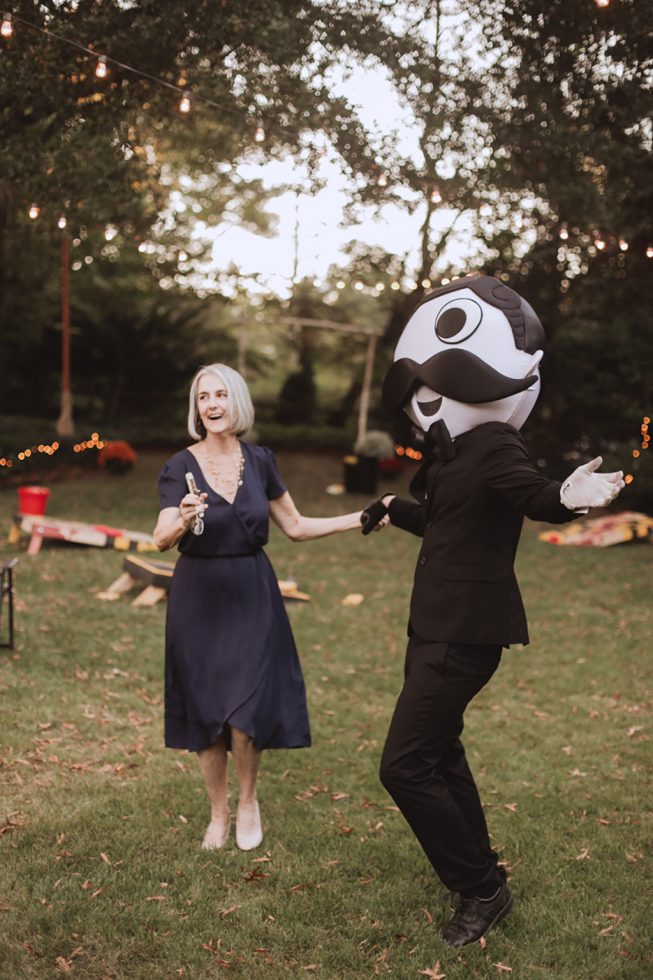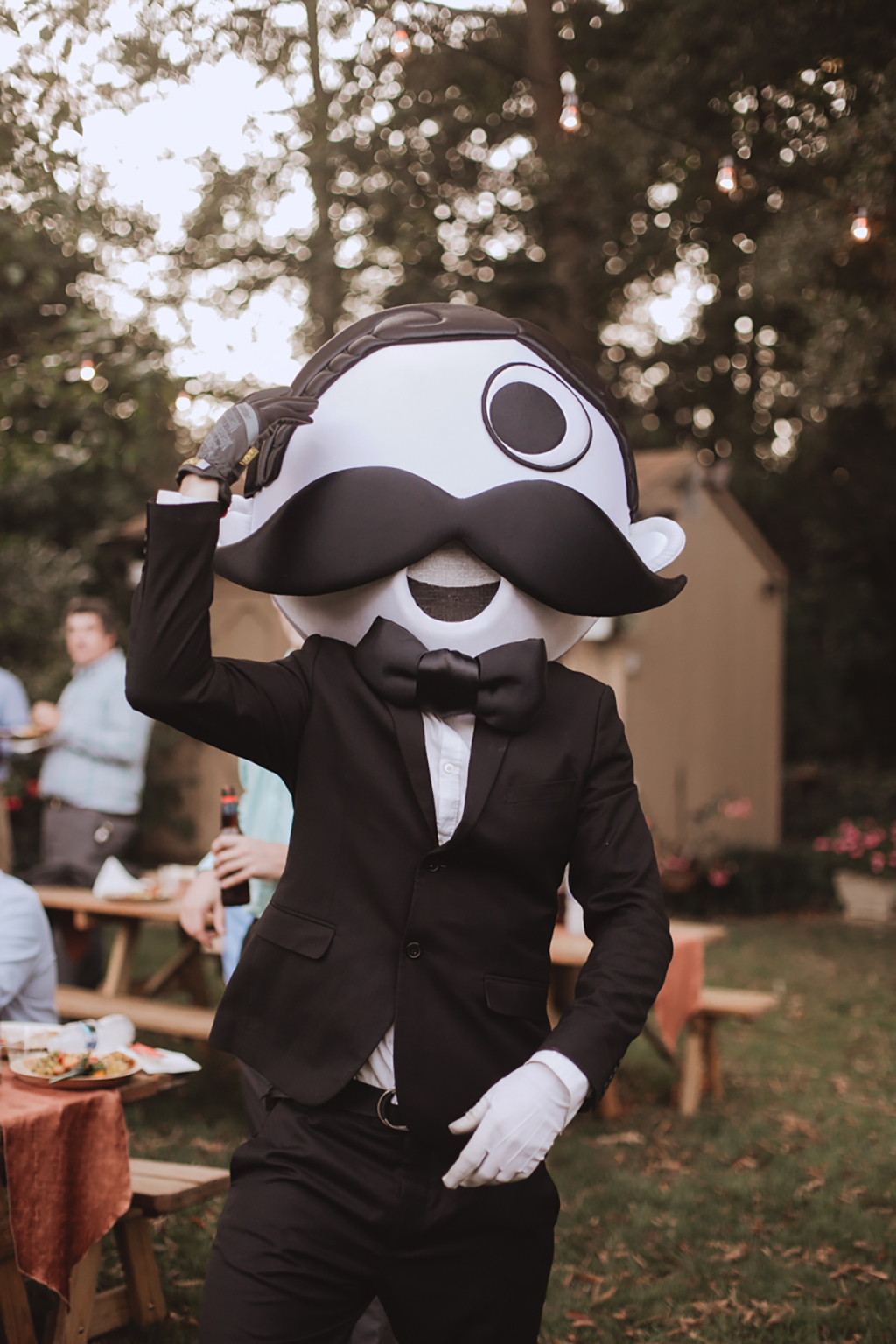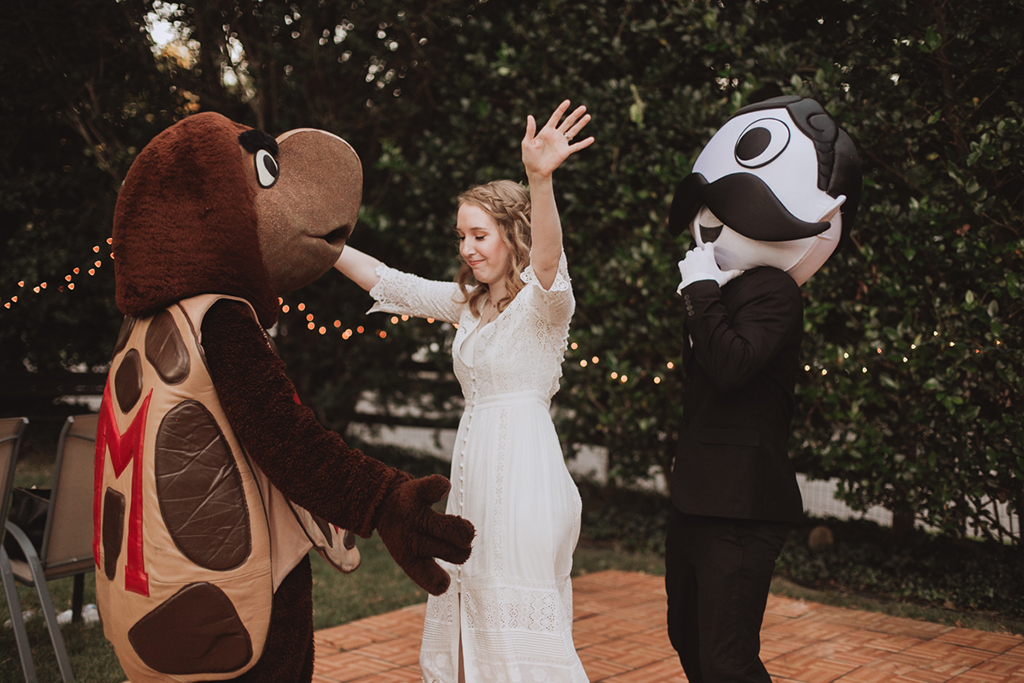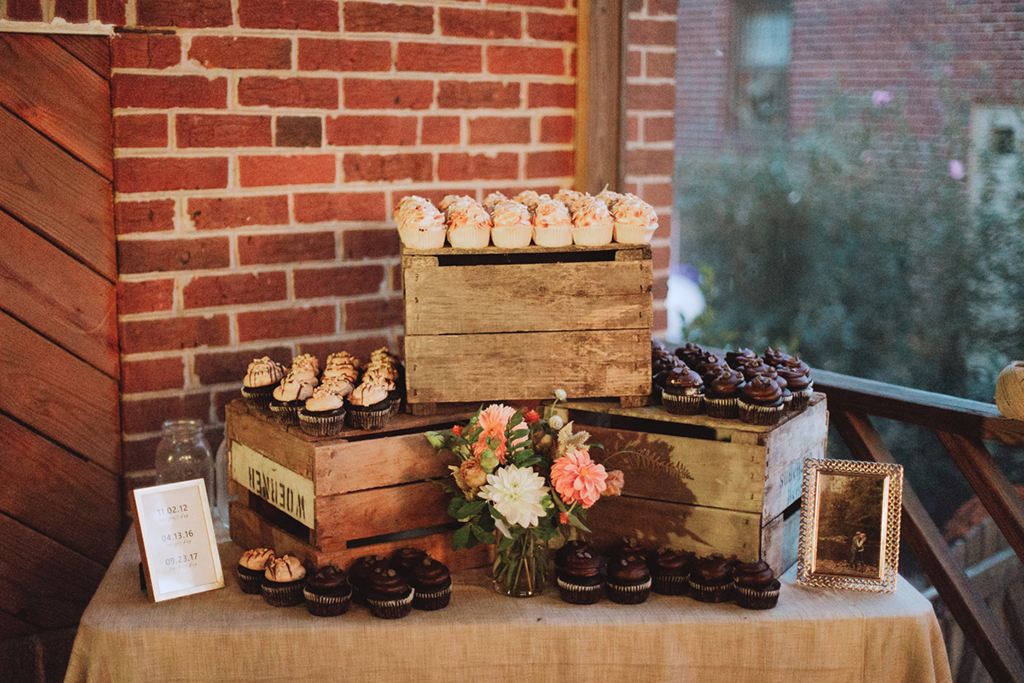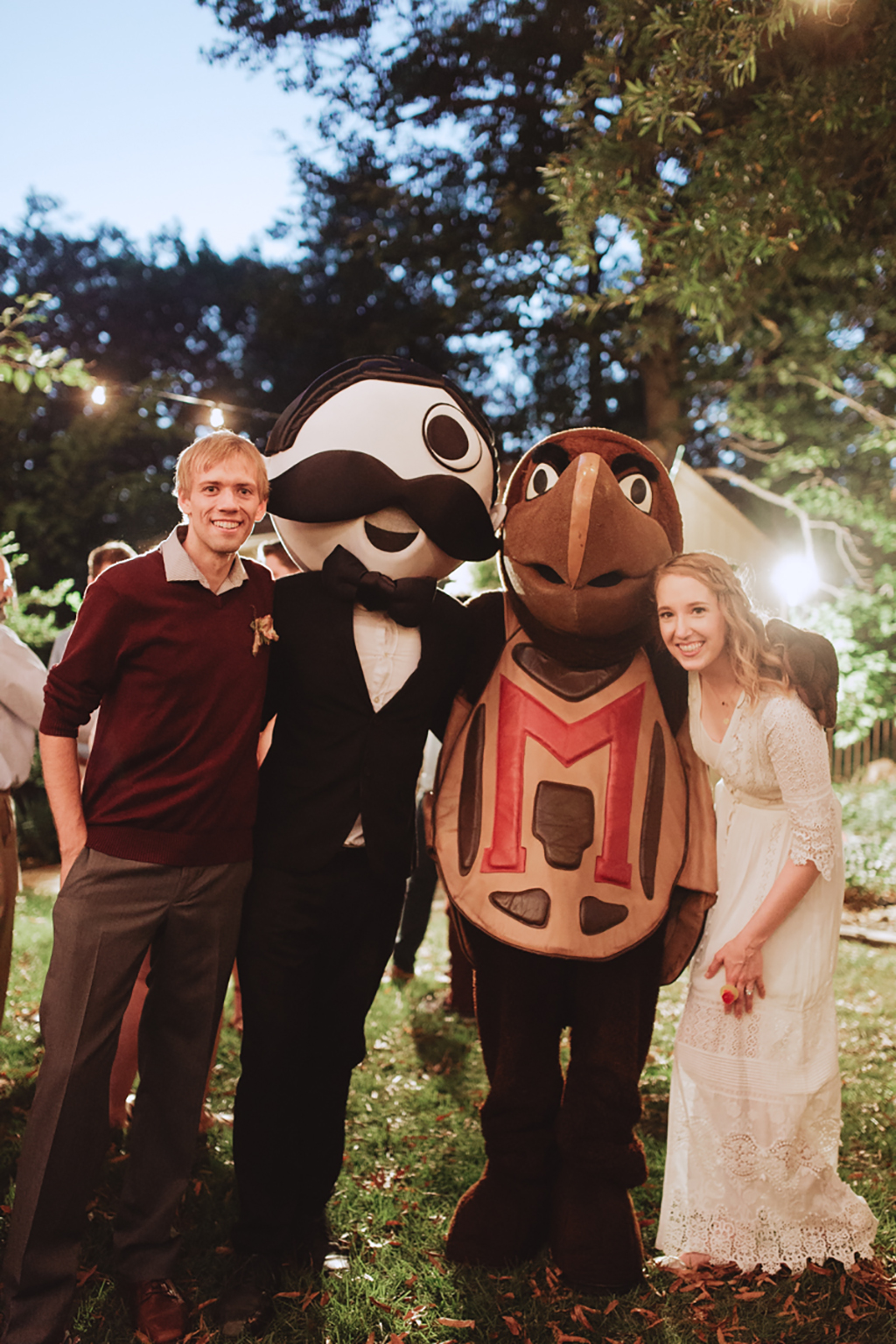 Although it was late September, their wedding day was abnormally hot, reaching the 90s. Alex had bought a thick sweater to wear to the reception, but two days before had to find something a little lighter.
"Our little wedding secret: we cut the sleeves off his dress shirt to keep him cool," Laura said. "He kept the sweater on top of it the whole night."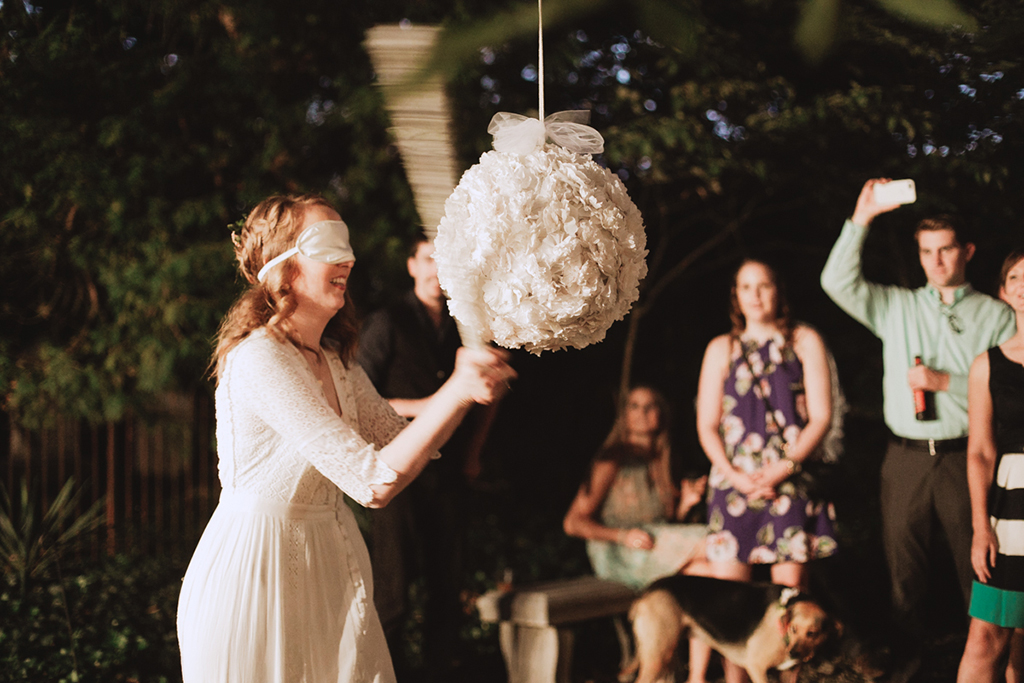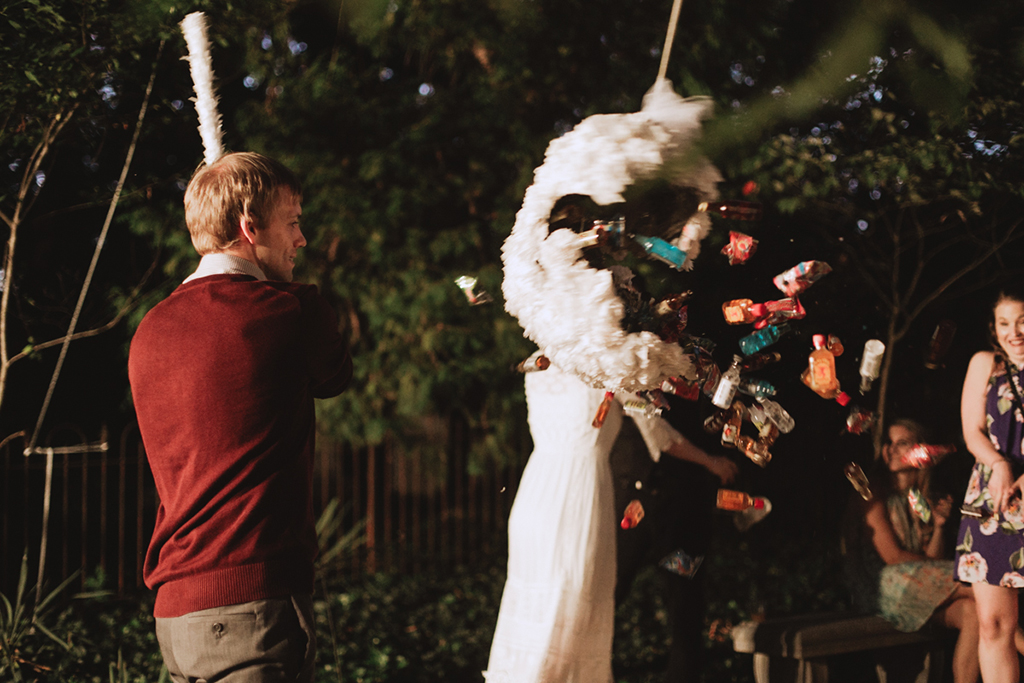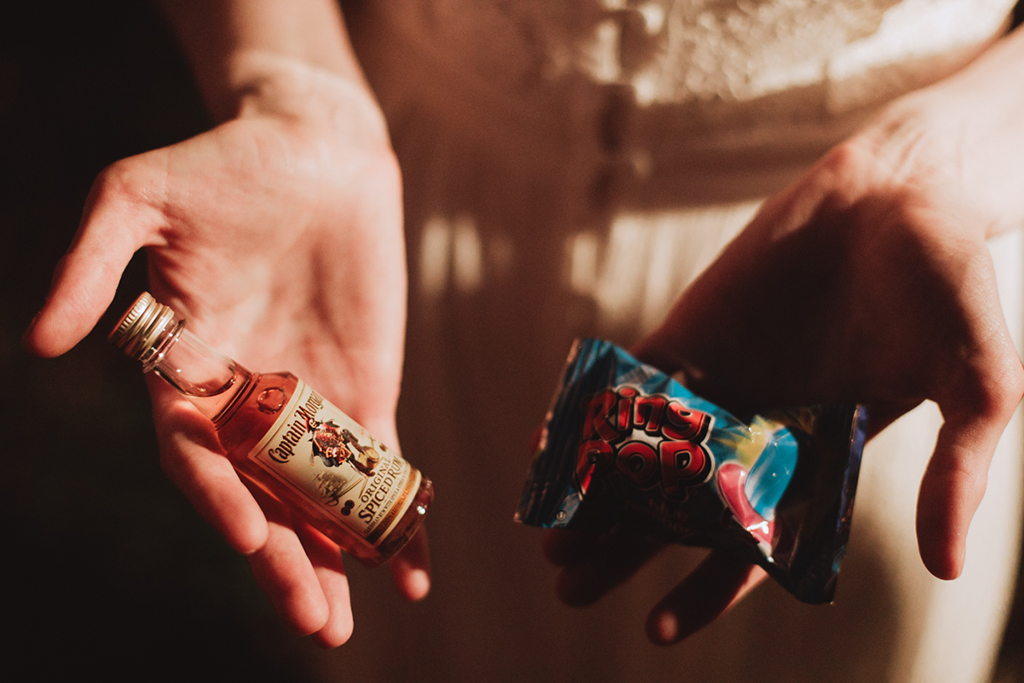 Laura and Alex opted for a non-traditional wedding without bridesmaids or groomsman and their dog, Millie, as the flower girl. A Ring Pop and booze-filled piñata replaced typical wedding favors. For the couple, those quirky details proved their favorite.
.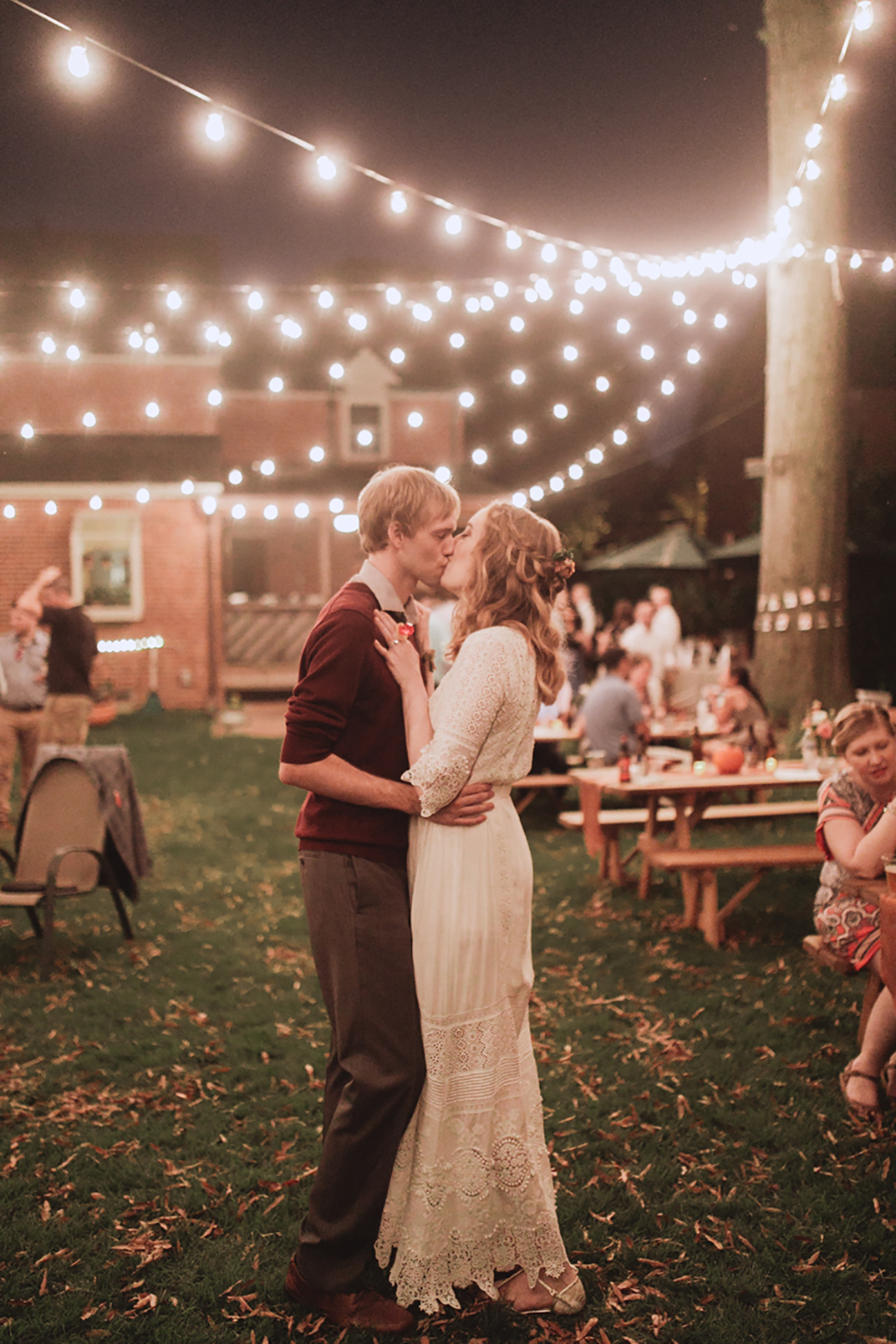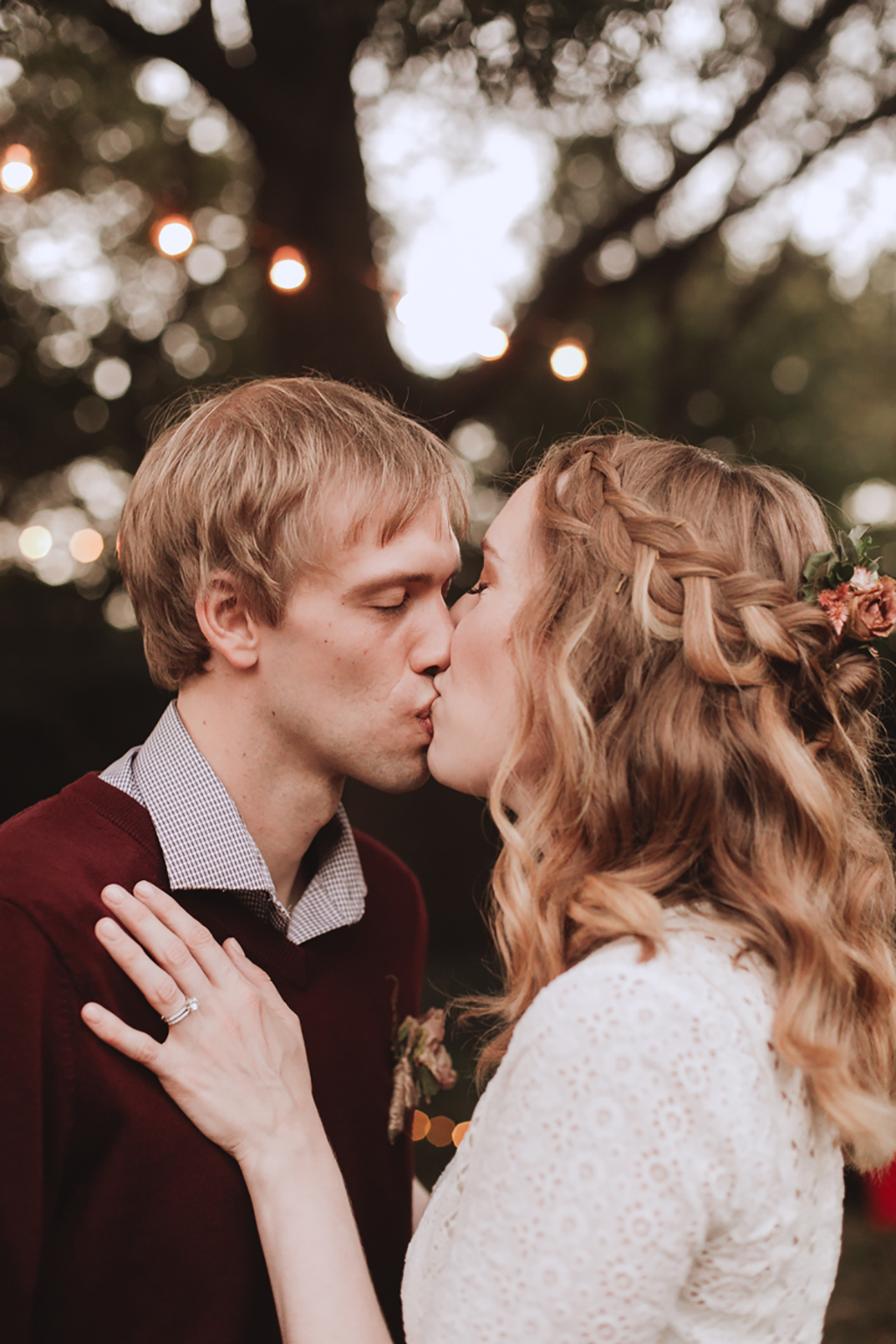 After the ceremony, Laura and Alex visited six national parks on the West Coast for their honeymoon.
"The truest test of our marriage was the most grueling final hike of the trip: we went to the bottom of the Grand Canyon and back up in one day," Laura said. "It was such an adventure."
The Details:
Venue: The Gathercole residence |
Event Coordinator: None |
Florist: Local Color Flowers |
Invitations: Minted |
Caterers: Stall 11 |
Cupcakes: Sticky Fingers | Hair & Makeup:
Modern Bridal Studio | Bride's
Dress: Spell and the Gyspy, Shoes: BHLDN; Jewelry: Etsy |
Groom's Attire: Dress pants and button-down from Men's Warehouse; Sweater: J.C. Penny. |
Music/Entertainment: Austin Ellis |
Transportation: ING Limousine | Picnic tables, Dance floor, Lights:
Loane Brothers |
Table Linens: Special Occasions and Queen Street Linens (Lancaster, PA)