After three years of living in Jamaica as a Peace Corps literacy teacher, Dominique Gebru moved to DC to run the group's social media.
When she got here, she knew she wanted to enjoy city life while living in a less hectic area and keeping costs down. That led her to this spot in Trinidad, where she can walk to her favorite H Street spots like Maketto, but still feel like she's part of a community.
"I know and say hi to my neighbors, but I don't feel isolated like I might in a suburb," she says.
Dominique lives in the one-bedroom by herself—well, besides her 30-plus houseplants, that is. Many of them live in handmade plant hangers scattered across the ceiling, which Dominique crafted herself.
When she's not making plant hangers, you can find her working on her macrame side hustle, June Renewed. Clearly, she's not one to shy away from a home DIY. "I'll always consider my home a work in progress," she says. "I'm constantly rearranging, layering, adding, and subtracting."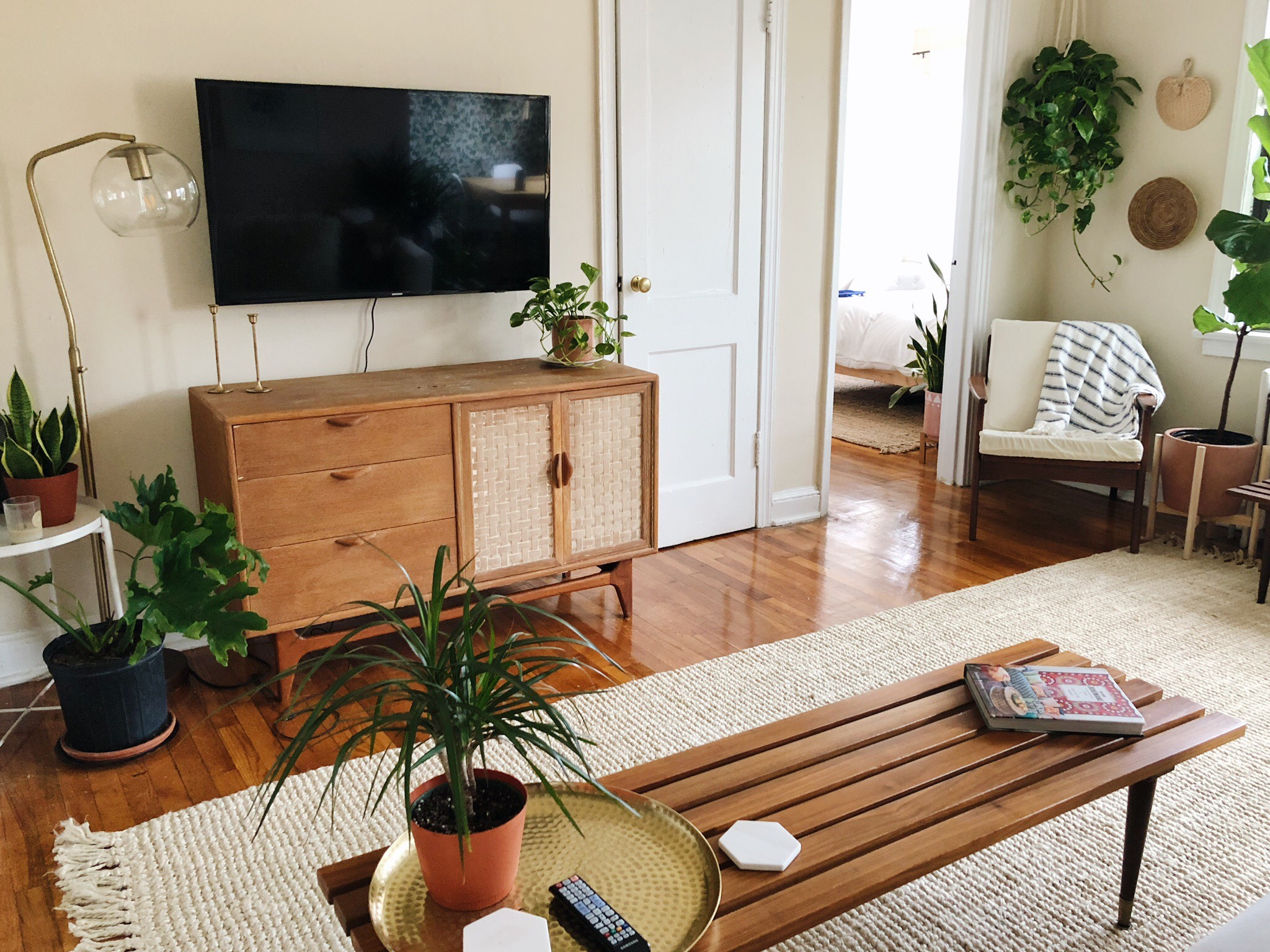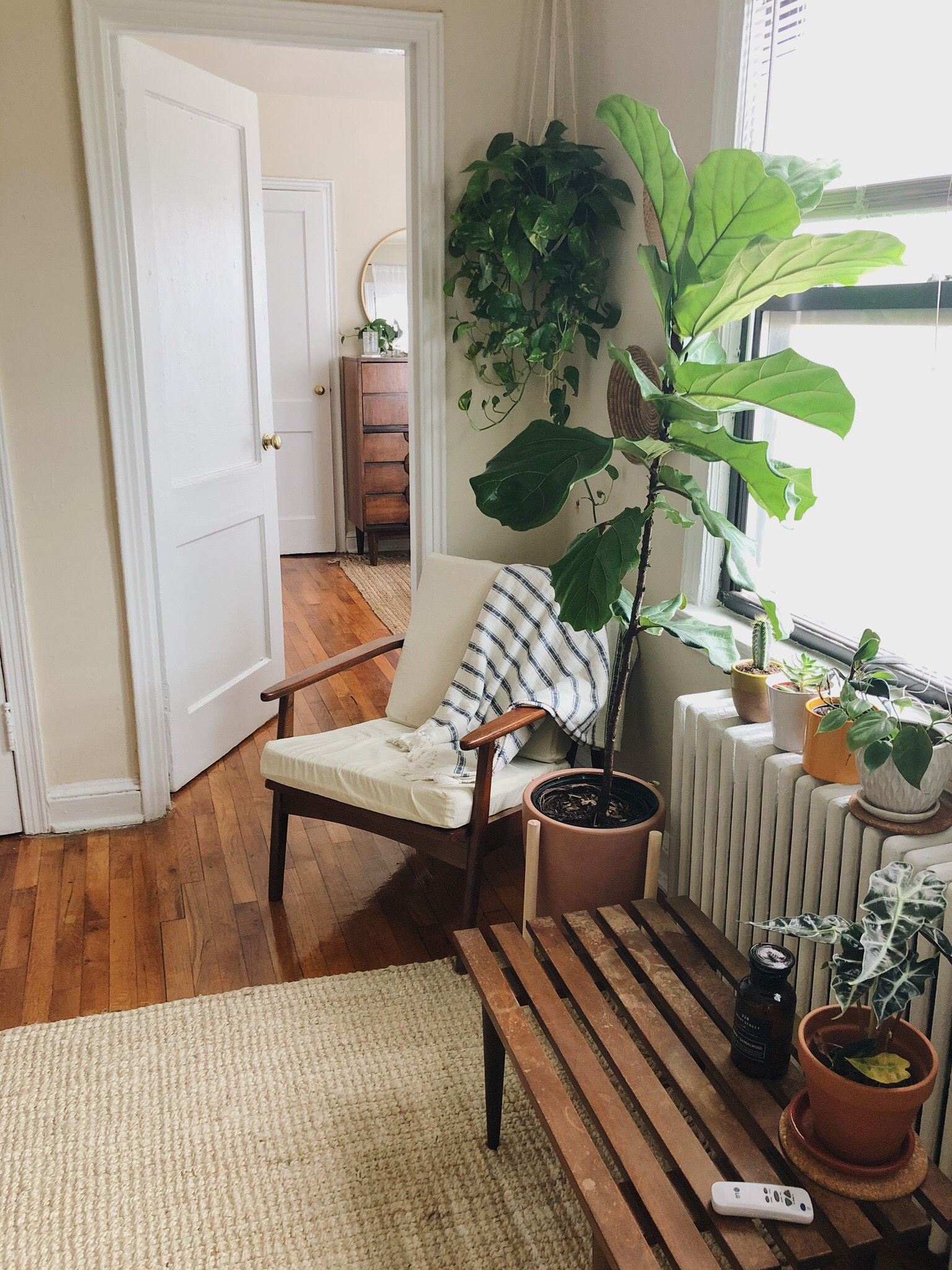 Who lives there: Dominique Gebru
Neighborhood: Trinidad
How long she's lived there: Almost 10 months
Approximate square feet: 450
Beds: One
Baths: One
Favorite piece of furniture: The long slatted cocktail table and her dresser, which are both original mid-century pieces. "I'll say that almost every piece of furniture I own is second-hand or thrifted," Dominique says. "I don't drive, so usually when I find a piece I like, I call up a Lyft XL and recruit a strong friend to help me with the lifting."
Favorite home interior store: GoodWood. "I keep trying to convince them to give me a frequent buyer card—I think I'll eventually wear 'em down."
Favorite DIY: "Definitely the mid-century plant stand that I built for my fiddle leaf fig."
Splurge: The Moroccan carved bedside table, which cost $200—the most expensive piece of furniture Dominique has purchased.
Steal: A mid-century lounge chair found on Craigslist for $80. Dominique says she's seen other similar chairs retail for around $200.
Design advice: Take your time so you can scope out the best deals and find things that you'll have a long time. "It can be tough to live in a space that isn't instantly beautiful and appealing, but in my experience, it's always worth it to wait for pieces that speak to you," says Dominique. "When you only own things that spark joy for you (hey, Marie Kondo!), you'll always love coming home."
Have a house you'd like to be featured in a Look Inside My Home post? Post a picture of your space on Instagram and tag it with #WashMagHome.