We've seen a lot of twists on typical wedding traditions, from lilac-colored wedding dresses to celebrity officiants and a ring-bearer turned security guard. But nothing quite pulls on our heart strings like a incorporating family into the wedding ceremony—especially when it comes to cute grandmas. For Chelsea Blair and Joseph Garrity, the decision to include their grandmas in lieu of the conventional flower girls was a no-brainer. Their reception afterwards was inspired by the Tuscan countryside, with the party tent decorated like a Italian villa complete with ivy-covered tent poles designed to look like trees, with moss, blooms, and olive branches floating above. Follow along with the couple's wedding day below, courtesy of Manda Weaver Photography.
Like B&G on Facebook | Follow B&G on Instagram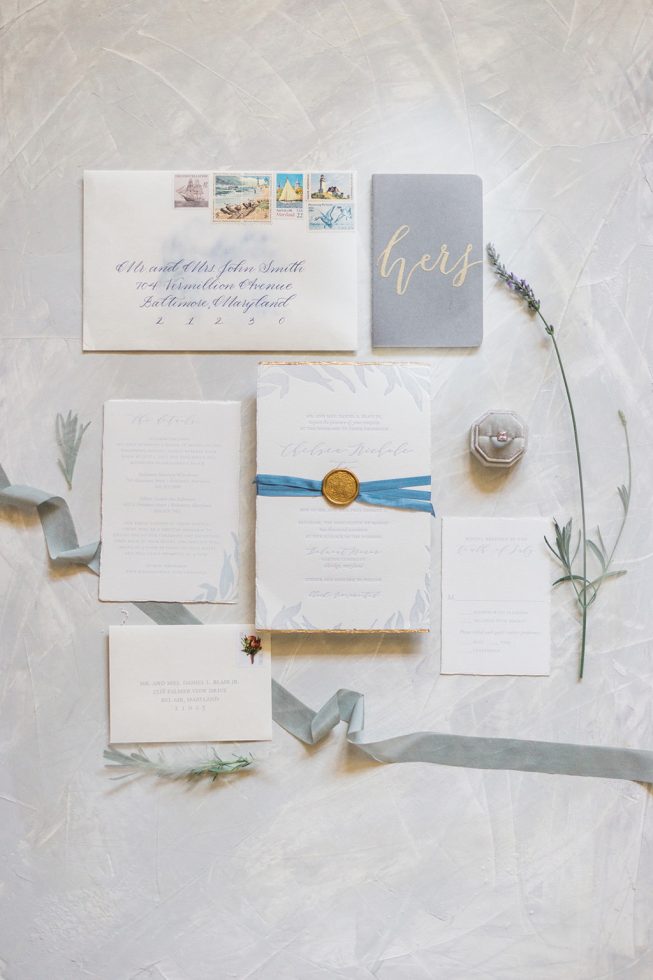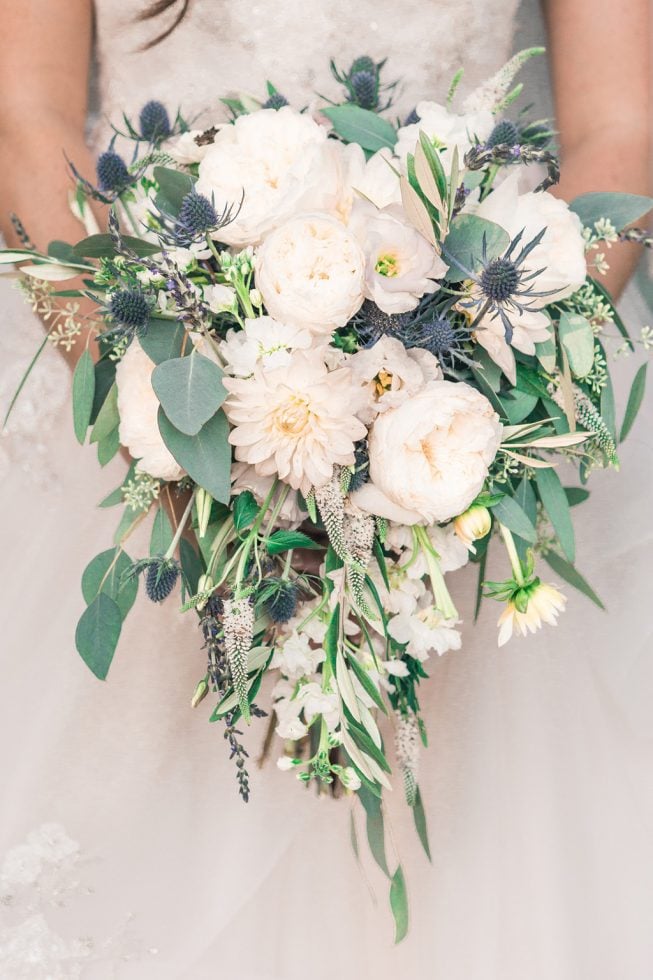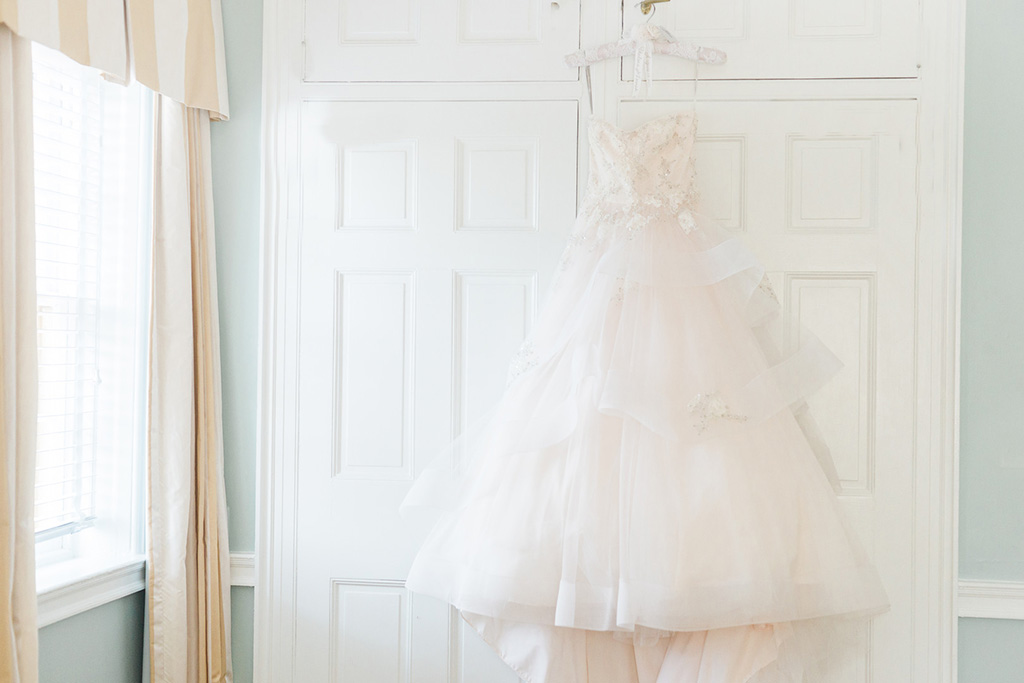 As a college Freshman at Frostburg University, Chelsea time and time again would keep bumping in to the same player on the Frostburg baseball team. A longtime baseball fan and someone who had friends on the team, Chelsea frequently attended University games. What she didn't know was that while she sat on the bleachers, Joseph Garrity, a junior on the baseball team, had noticed her from the dugout.
However, Chelsea transferred schools after her freshman year, switching to a college in Alabama. Even though Chelsea and Joseph were now at two different schools in two different states, they exchanged numbers over Twitter. For the next year they spoke to one another non-stop. Chelsea's mysterious instinct about Joseph deepened: it felt meant to be.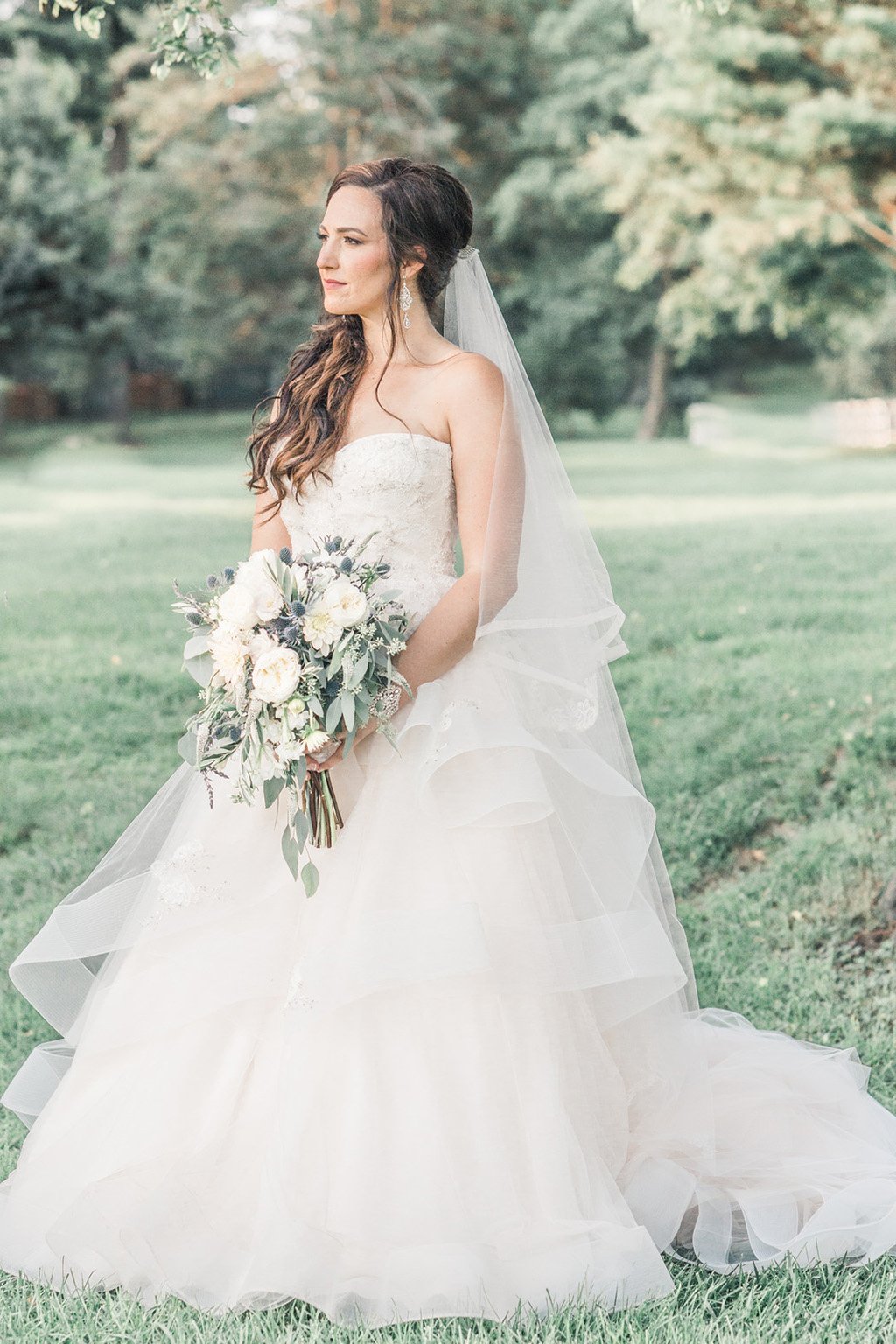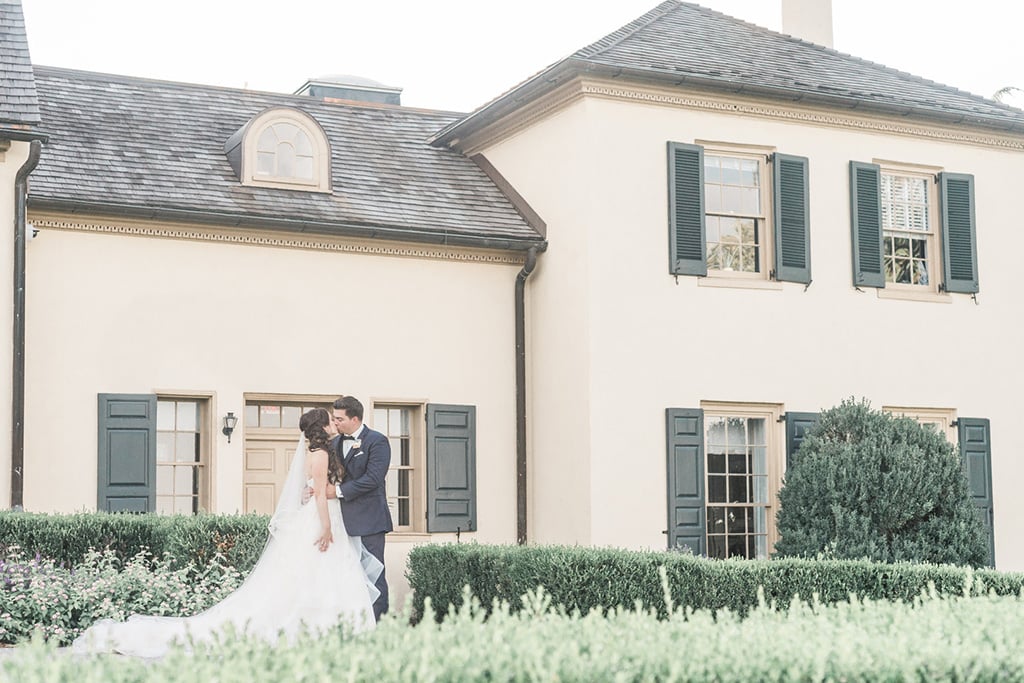 Though they had been talking for months, it had been a while since their first mutual year at Frostburg. For the couple's first official date they settled on a restaurant neighboring the Chesapeake Bay in Havre de Grace, Maryland, called the Tidewater Grill. Chelsea and Joseph strolled together down the pier sharing life stories and inside jokes. By the time they reached the Concord Point Lighthouse, it felt as though the stars had aligned.
For the next four years, the couple took turns traveling to each other's homes every weekend.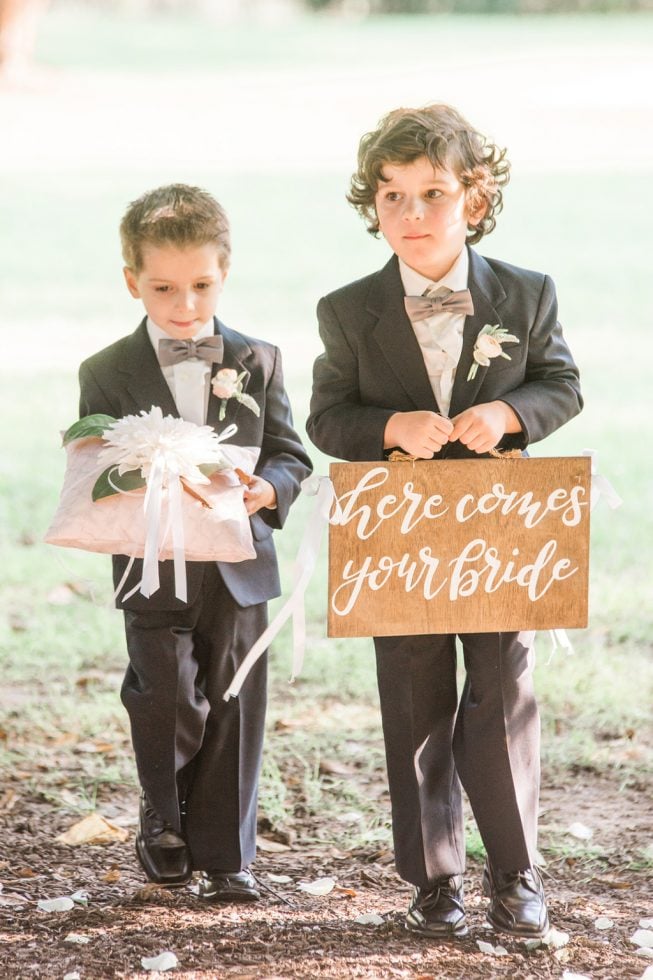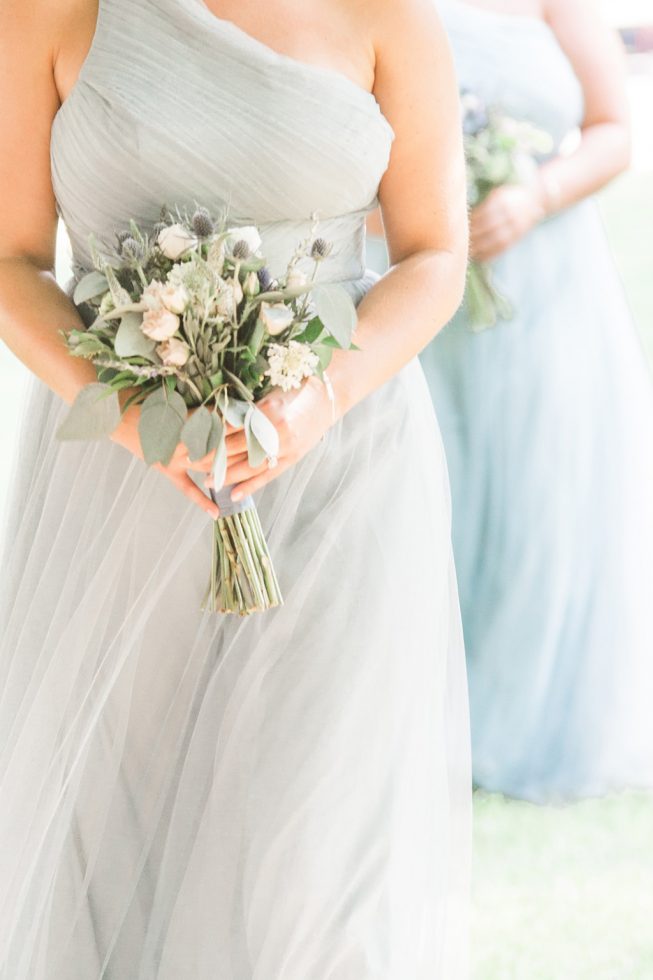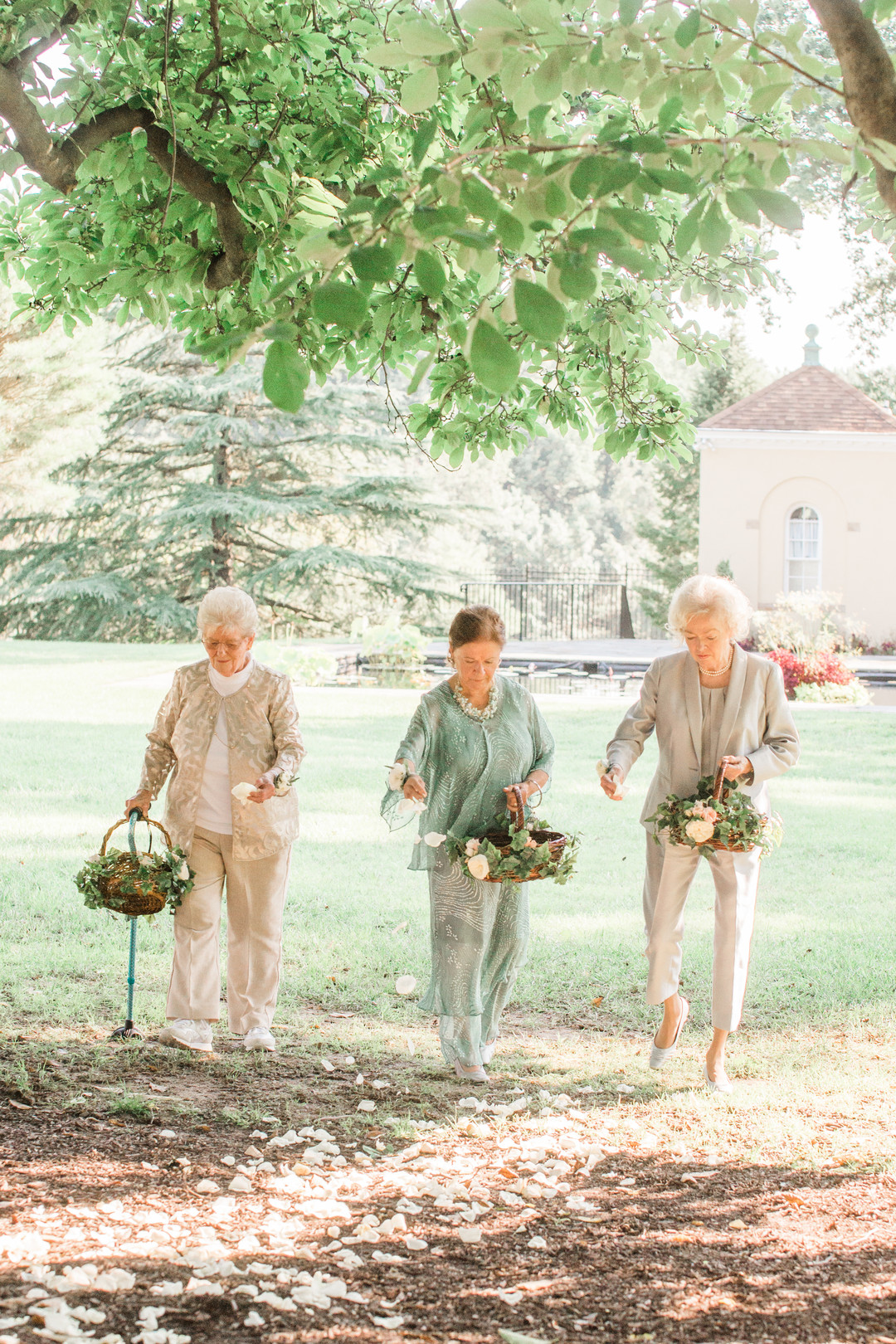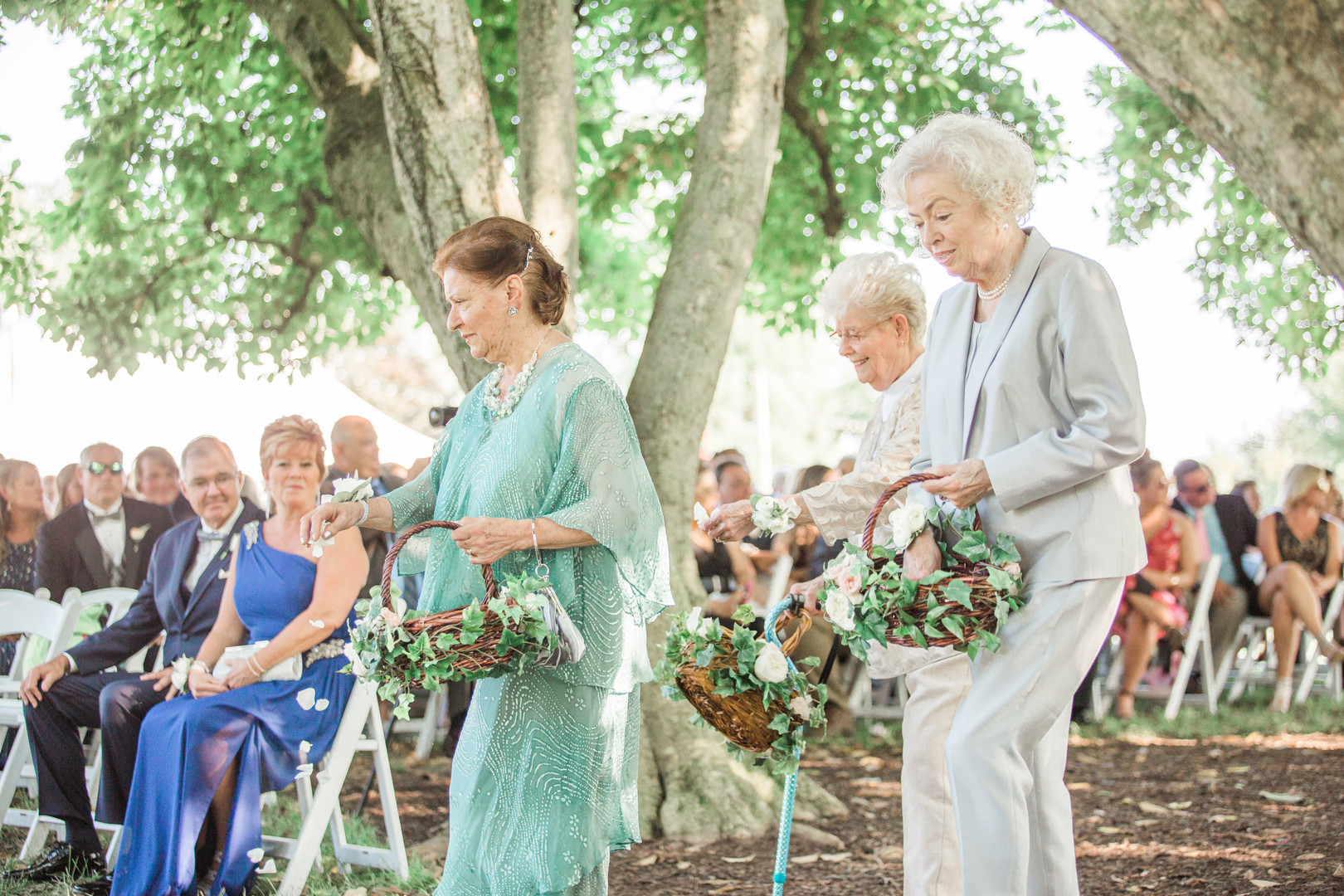 Chelsea and Joseph's story finally came full circle in January 2016, when Joseph took Chelsea back to Tidewater Grill for lunch. Joseph had hired a photographer to secretly follow the couple throughout the afternoon, and right when they reached the Concord Point Lighthouse, Joseph asked Chelsea to spend the rest of her life with him.
"After letting this sink in—sitting on the pier to gush over what just happened and lots of picture-taking—we went back to my house to celebrate," says Chelsea. "To my surprise, both of our families were waiting at our house when we got back."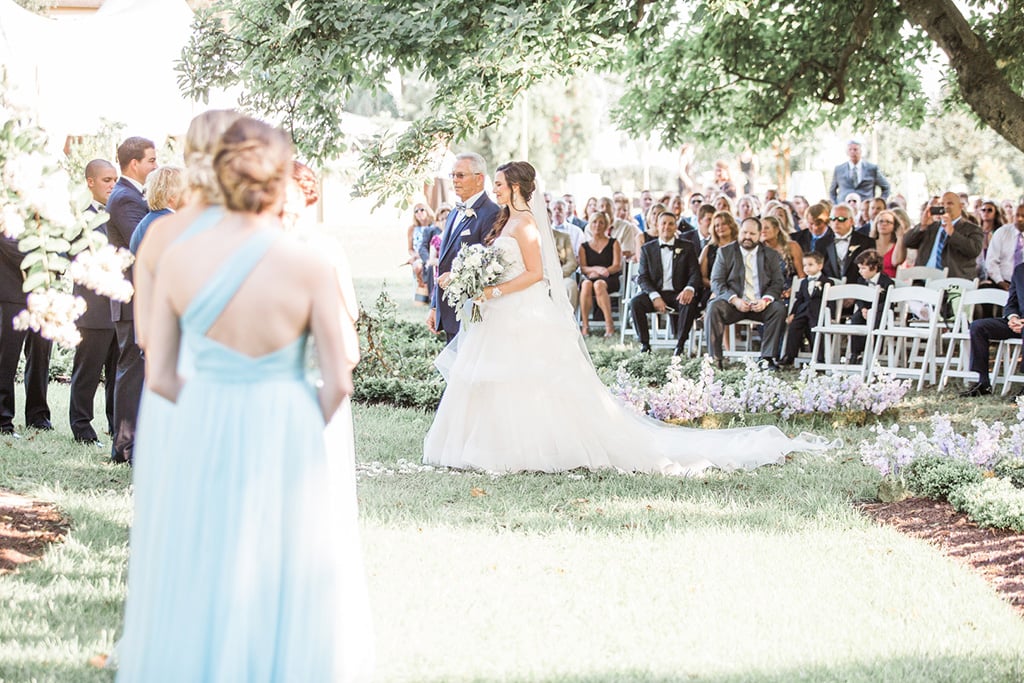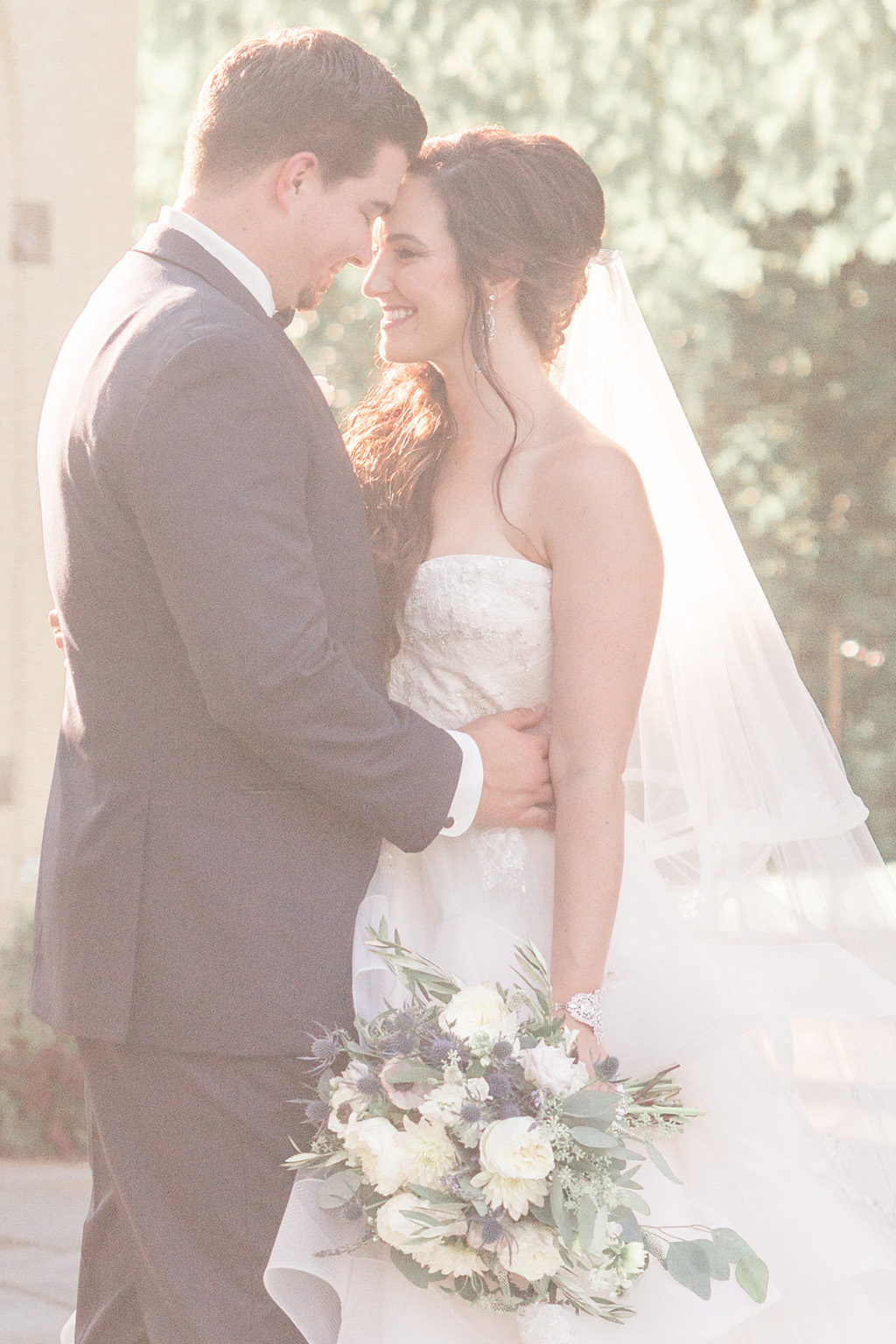 The wedding was everything that Chelsea had dreamed of. Her Italian background was the inspiration for the "romantic Tuscan vibe" setting, and the two paid special attention to each and every individual aspect of the decor. The flowers were a delicate mix of white and blush garden roses, seeded eucalyptus, blue thistle, peach ranunculus, grapes, and wisteria.
For their special day the couple chose each of their grandmothers to be the "flower grandmoms" in place of flower girls. The grandmas decorated the aisle with petals before Chelsea's grand entrance.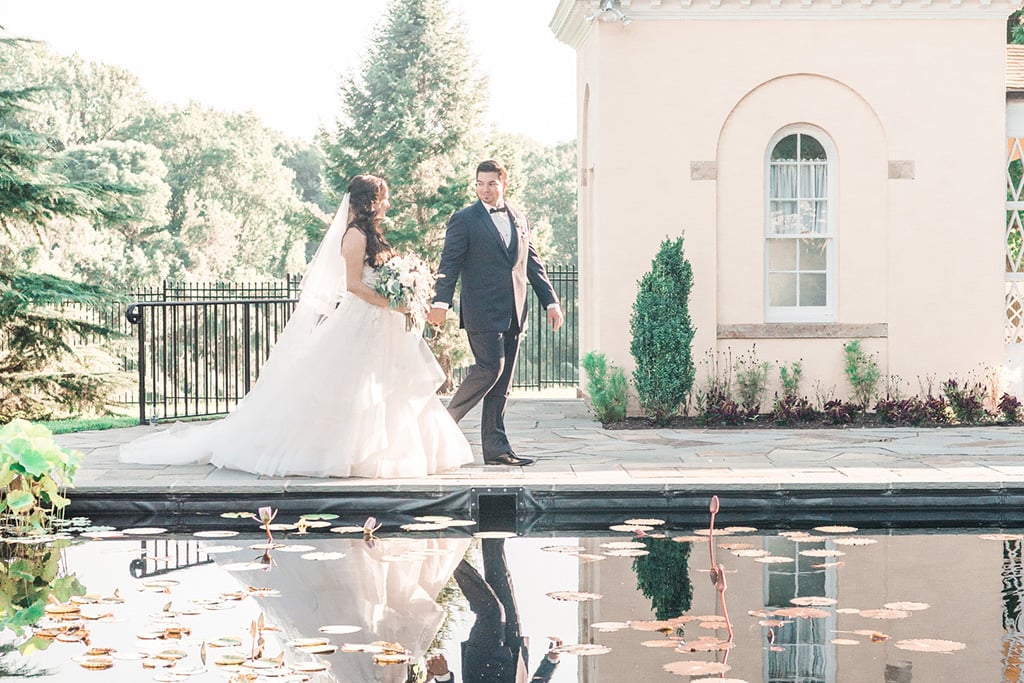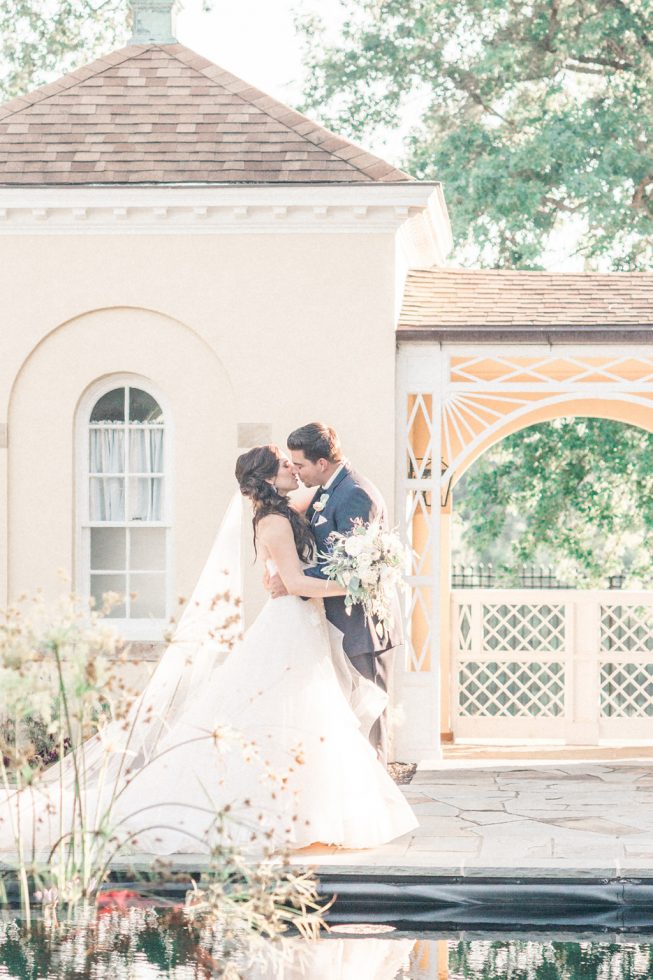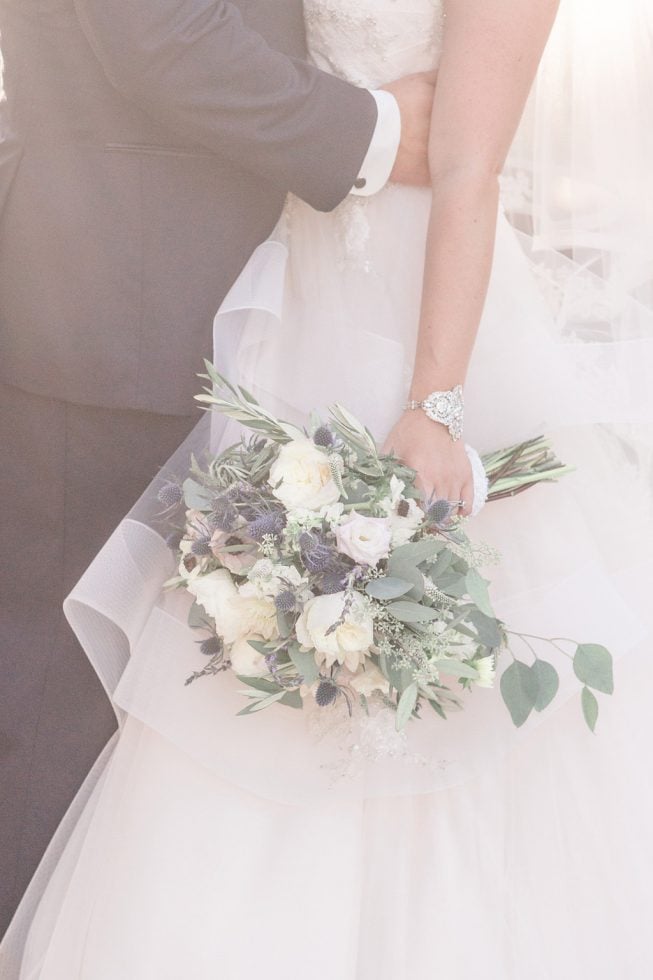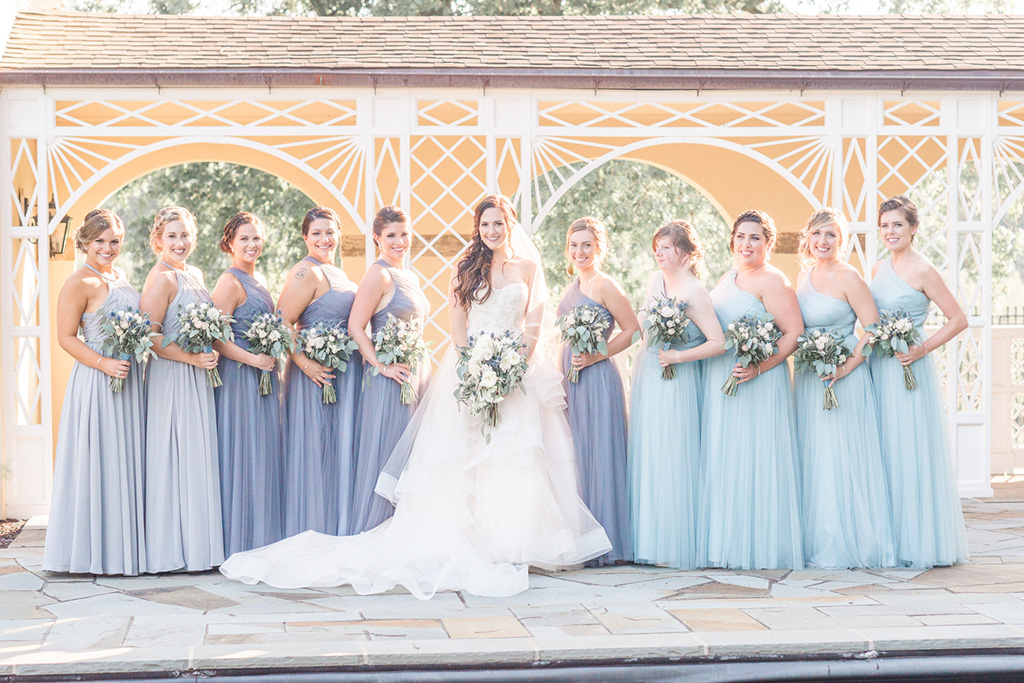 The large bridal party complemented the couple's big and elegant day, wearing blue and gray tones with simple accessories. Their pictures were taken in various locations on the Belmont Manor estate—the couple even posed with the pool and an vintage turquoise car.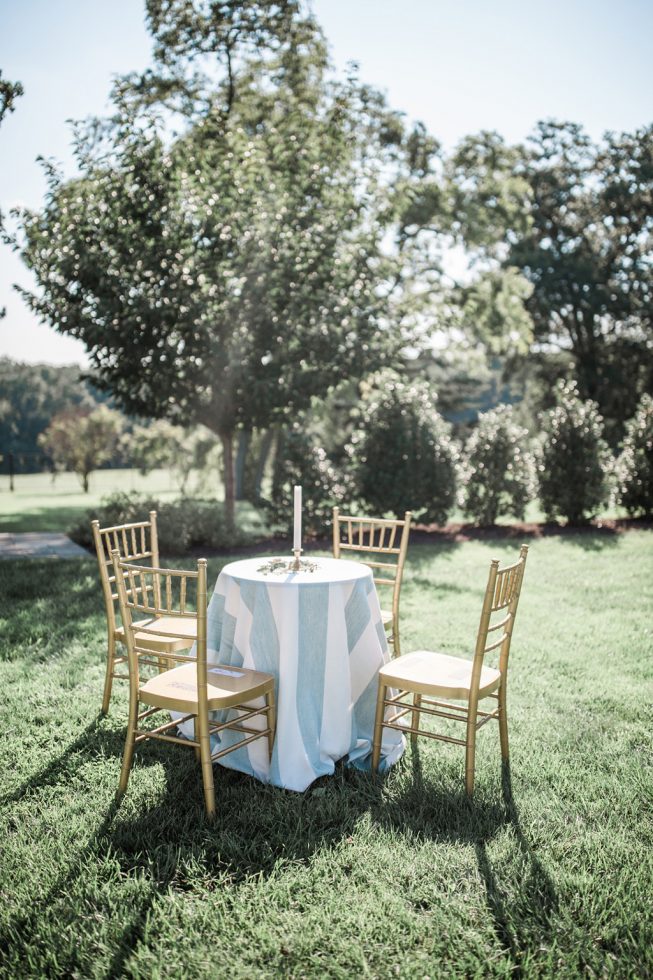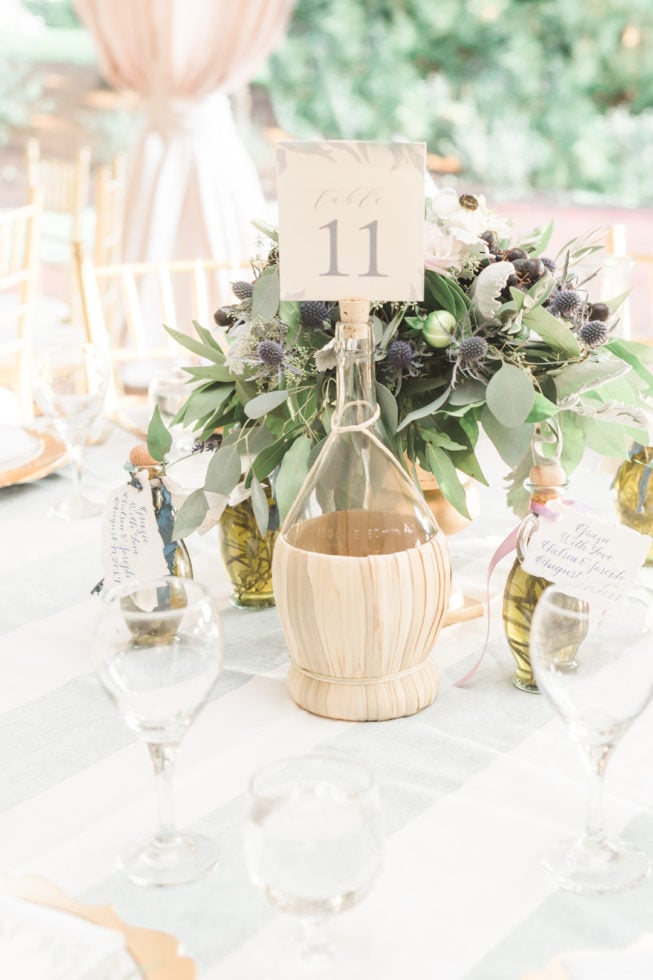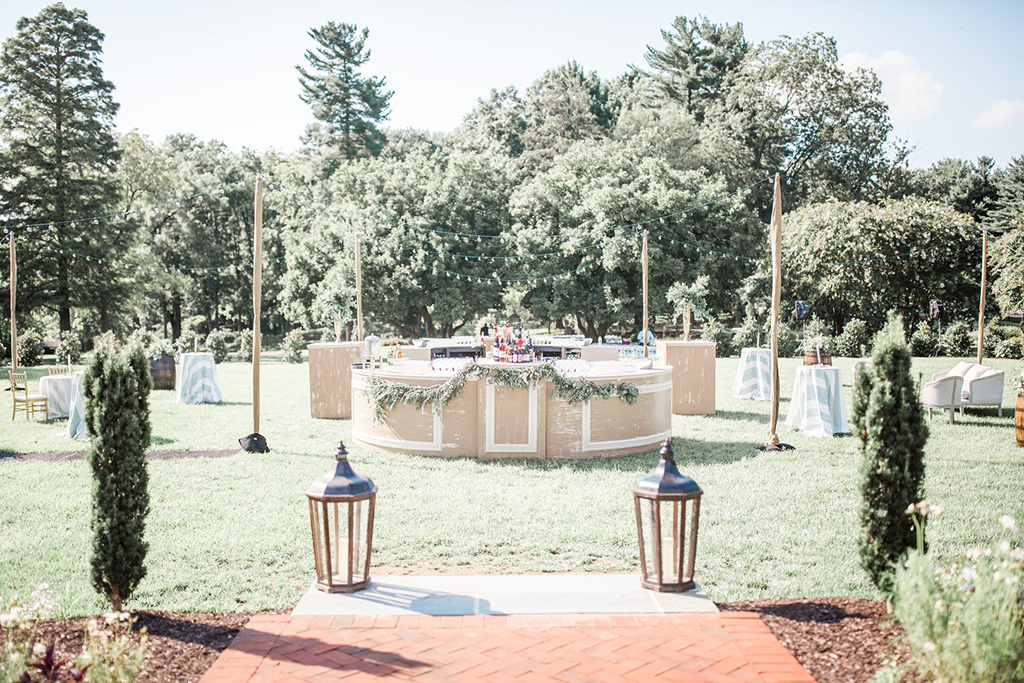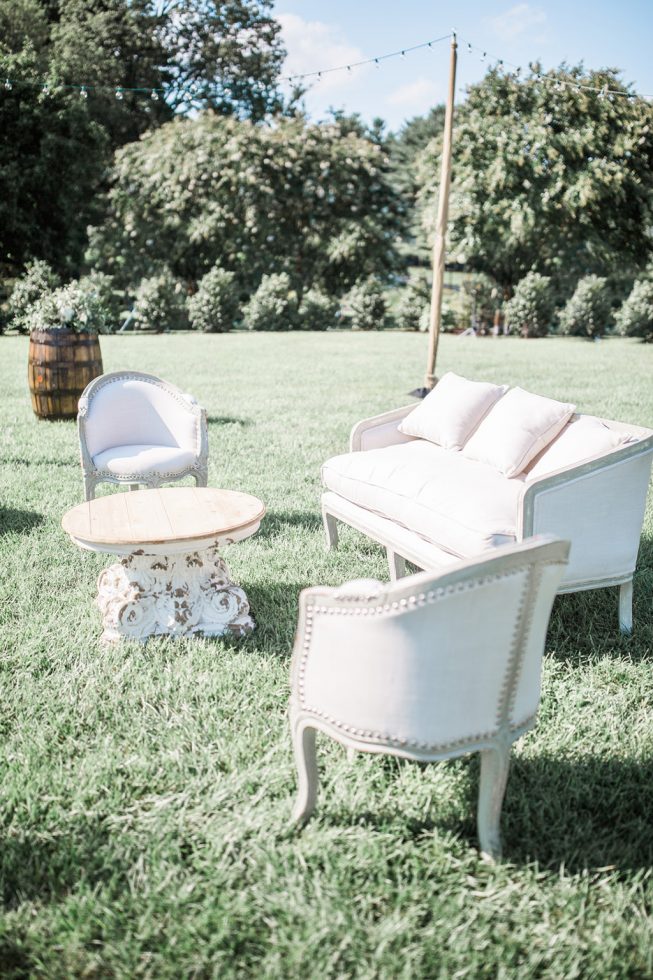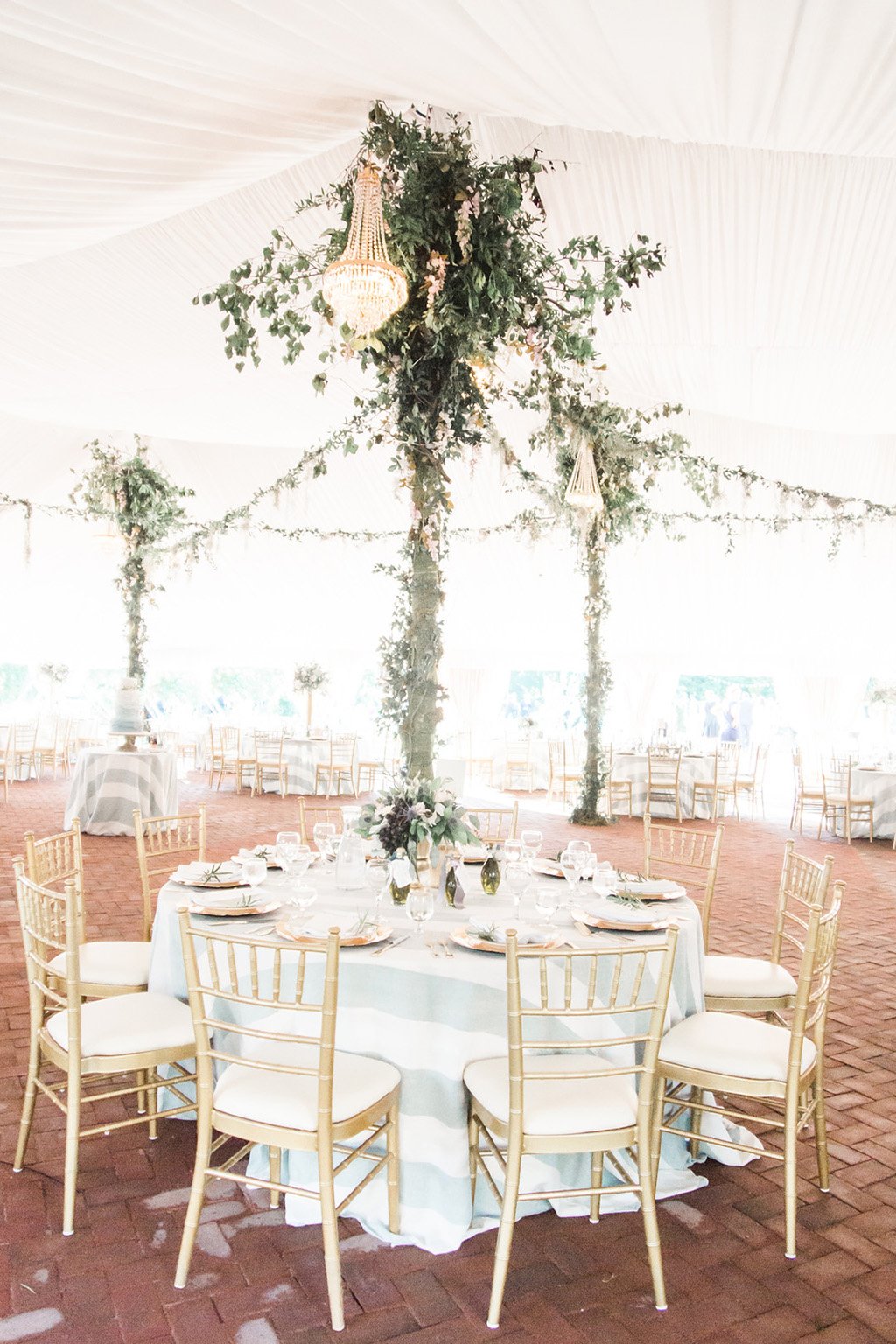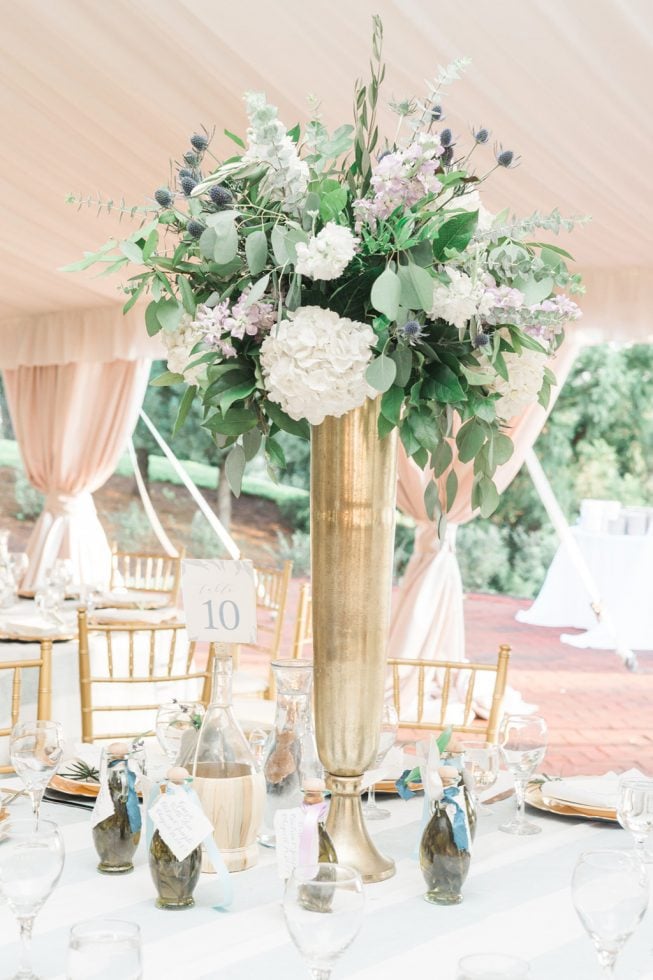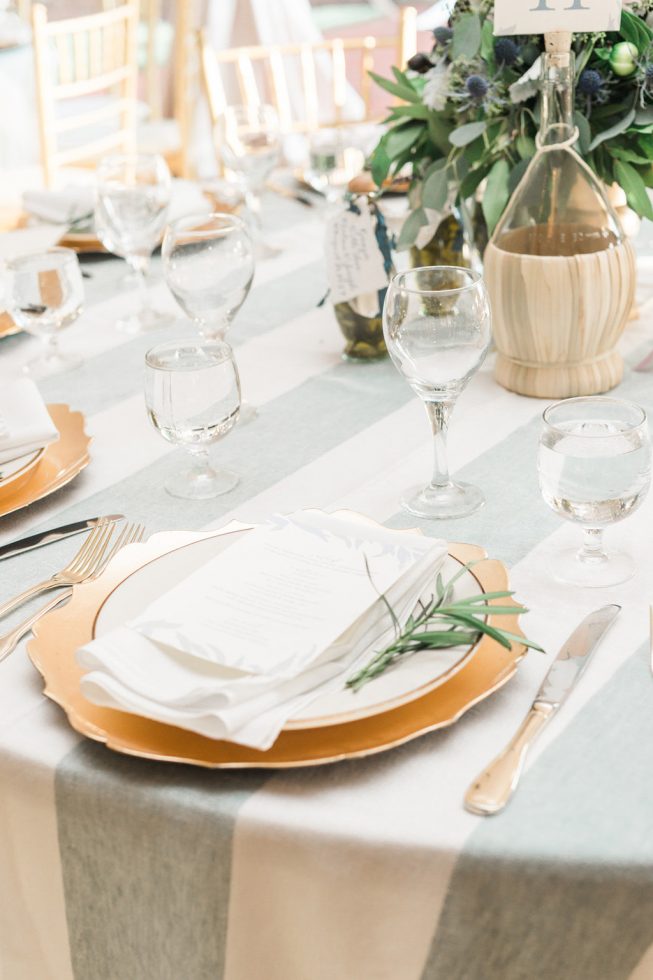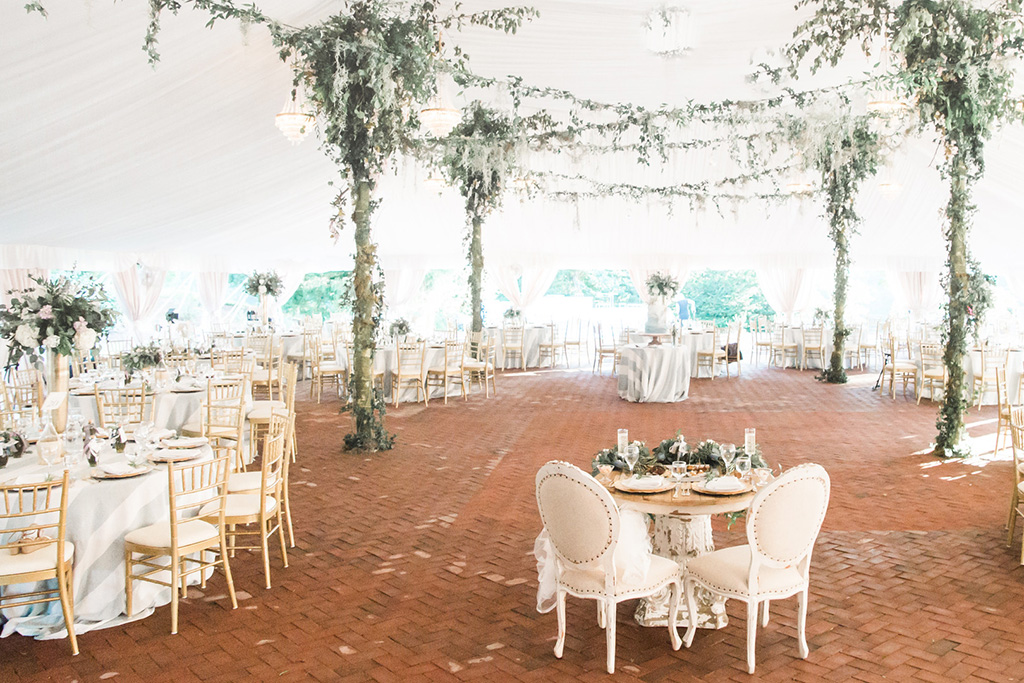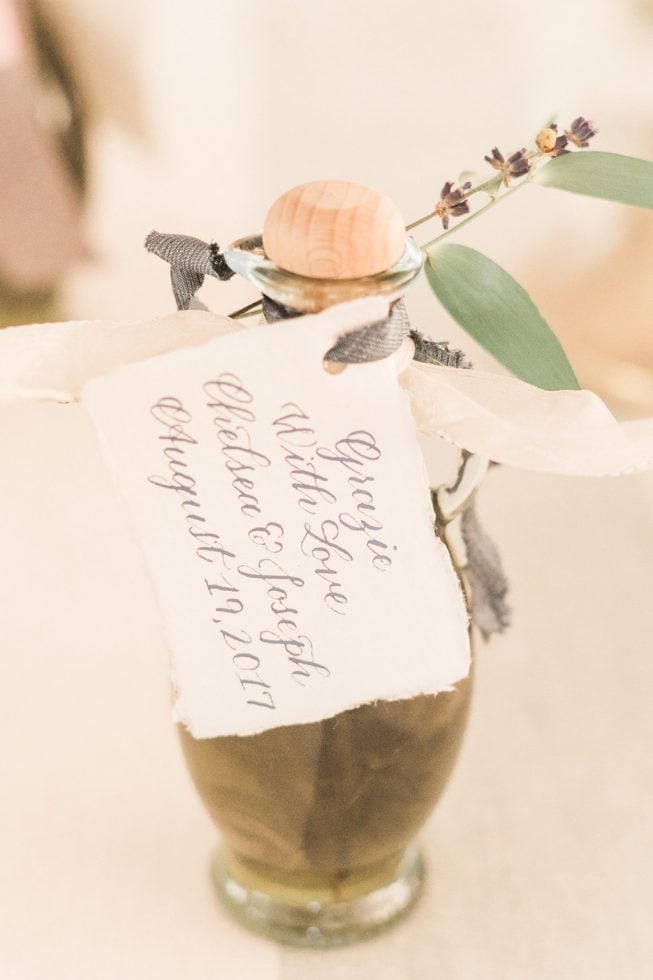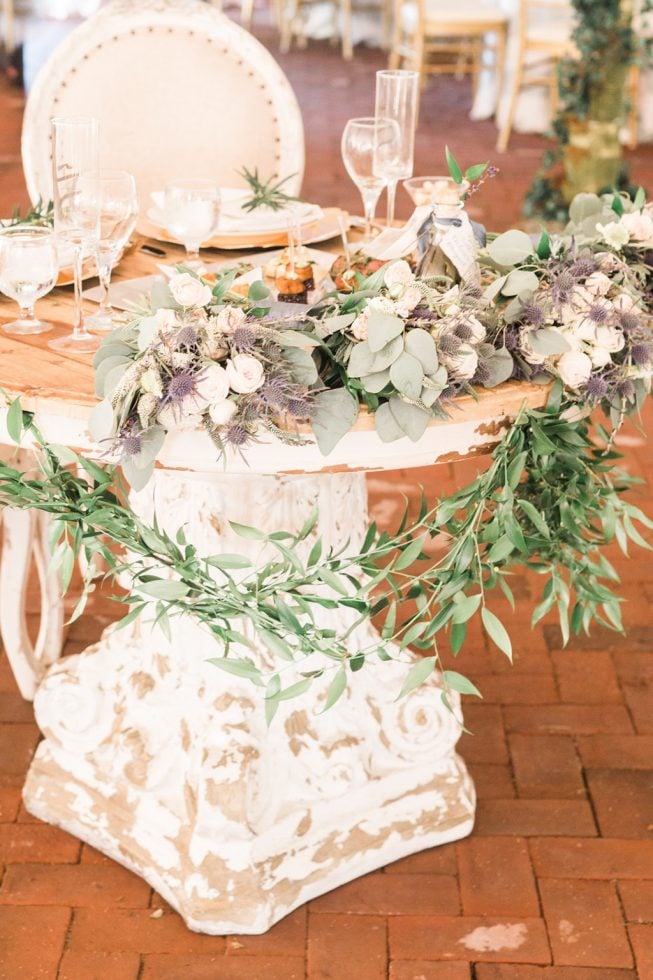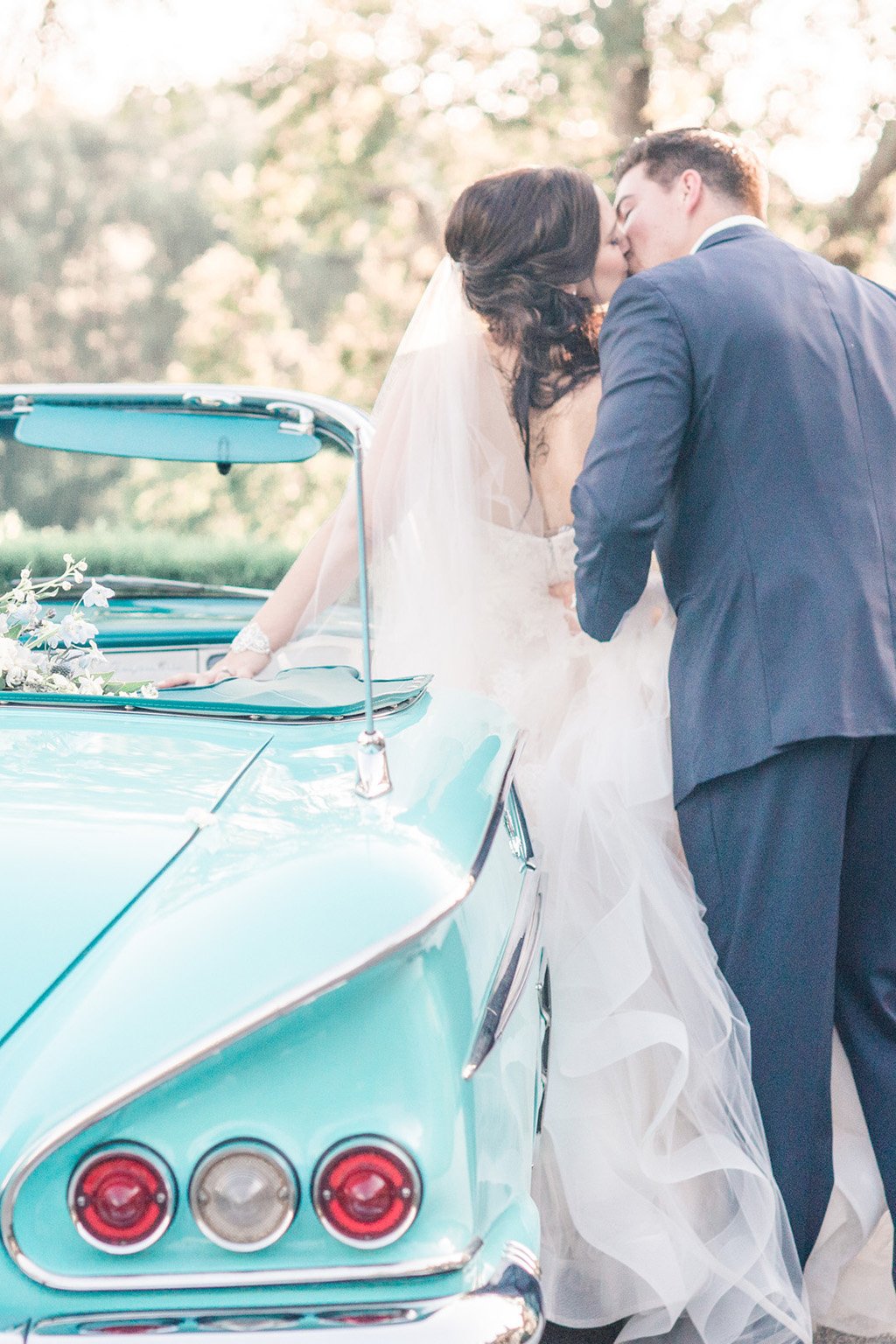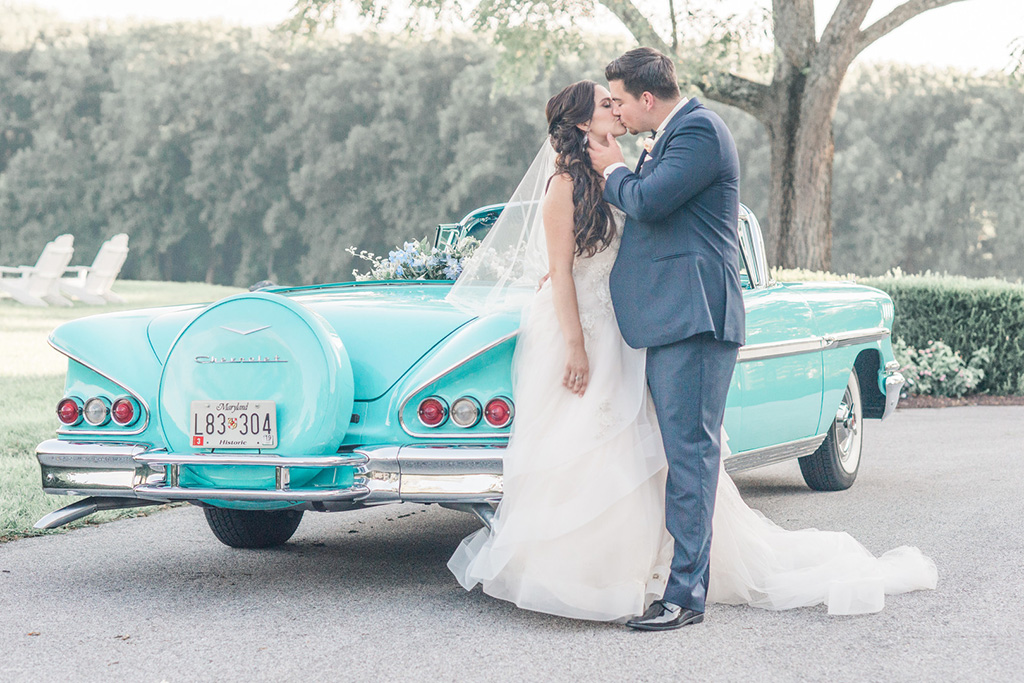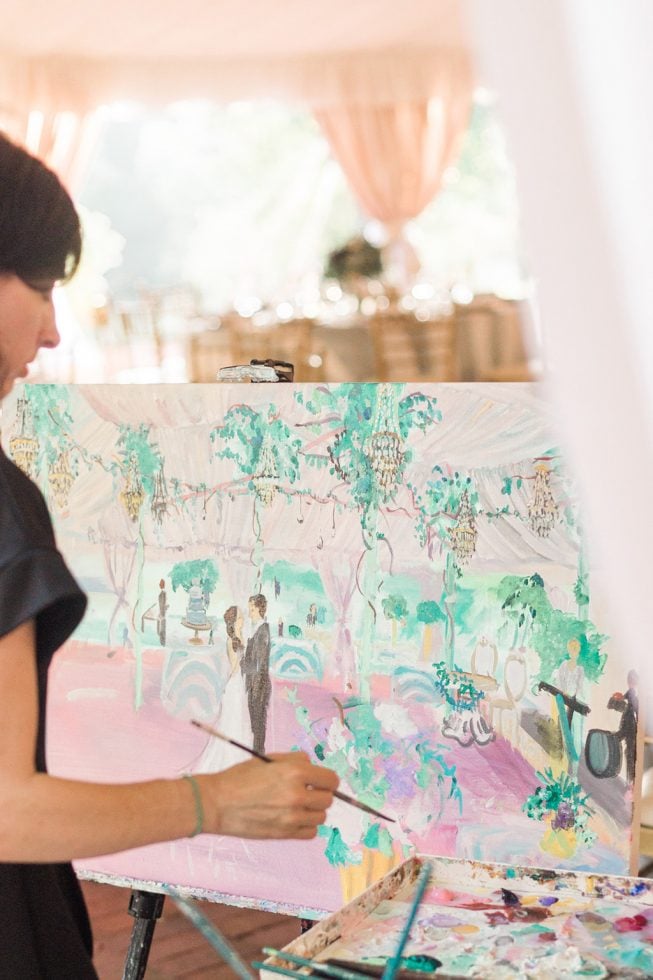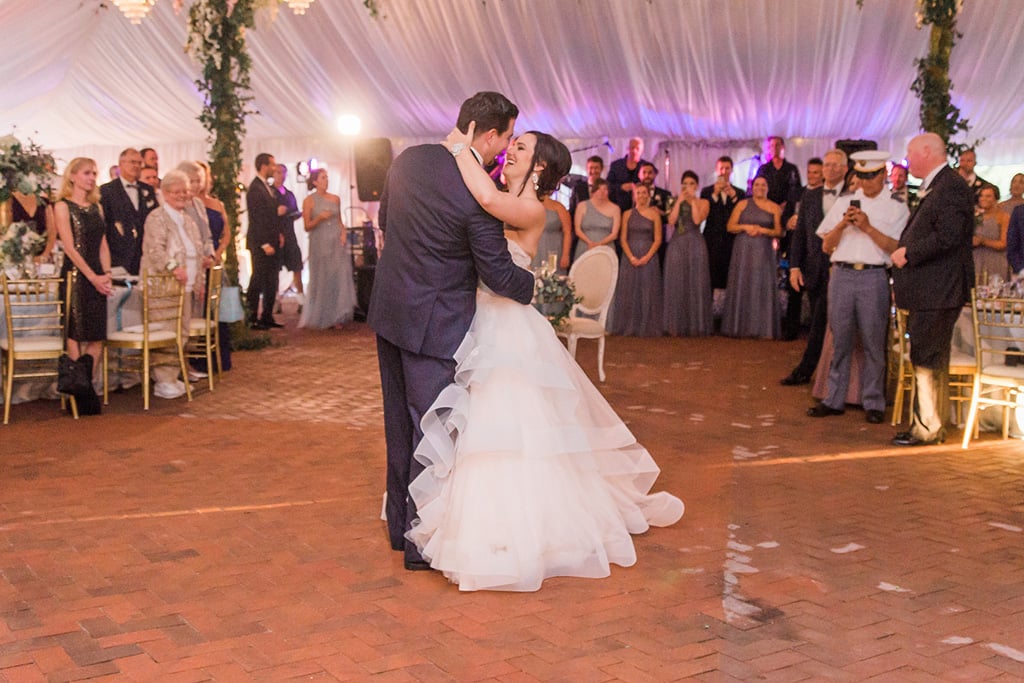 After the main ceremony guests could retreat to a whimsical garden area for cocktails, and later a tent draped with greens and floral arrangements. The enchanted tent was strewn with ivy to create the illusion of a lush indoor forest.
For dessert the couple offered an ice cream sandwich bar that was sure to leave their friends and family with a lasting sweet impression. Guests were reminded of the family-oriented Tuscan theme when they received favors of hand-bottled olive oil made by Chelsea's mother, Camille.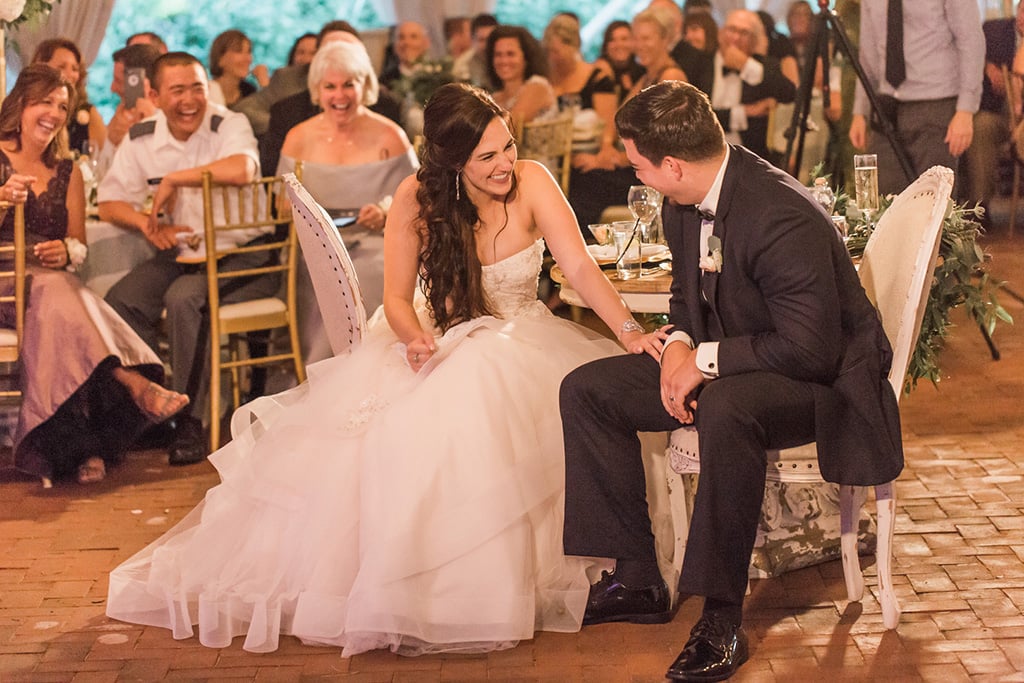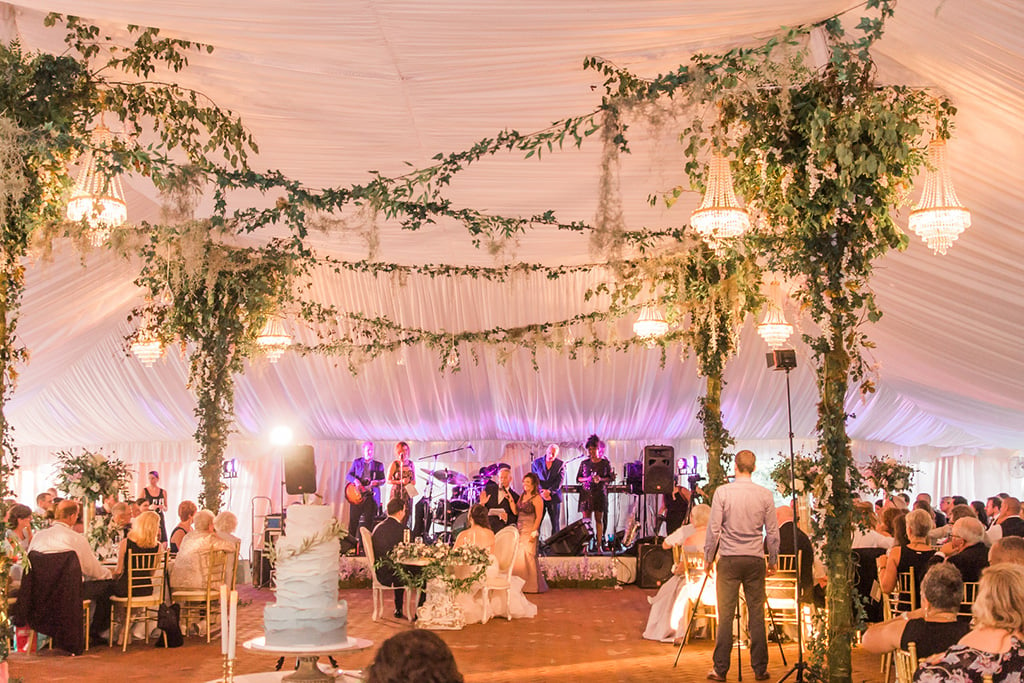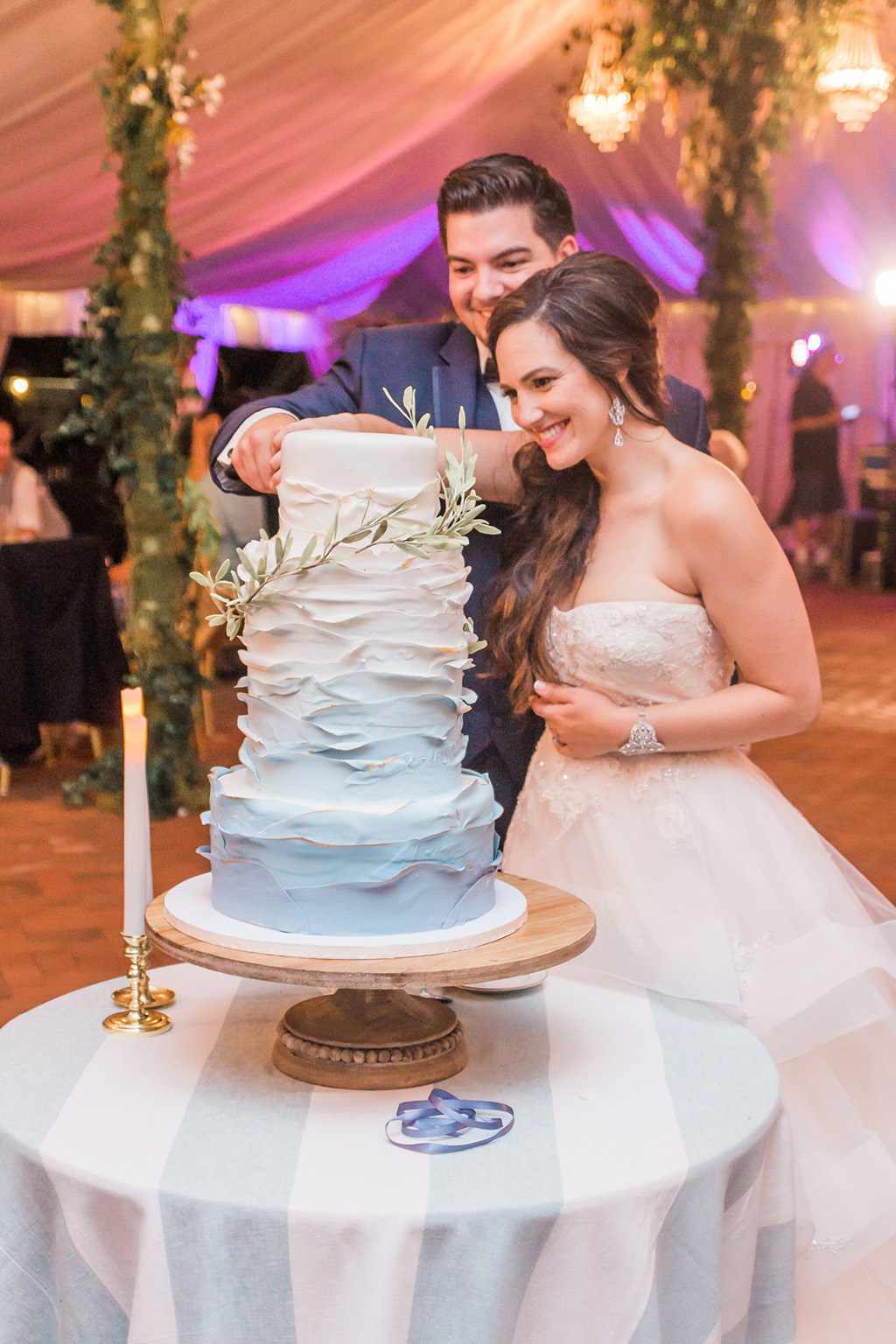 The couple, now living together in a seaside town in Maine have nothing but wonderful memories of their special day.
"Everything about the wedding day was just what Chelsea had dreamed about—everything was perfect," says Joseph.
The Details: