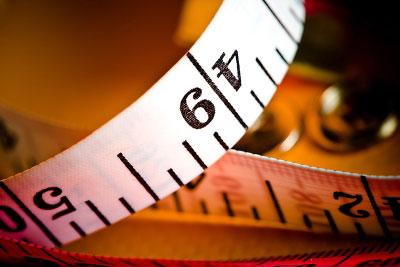 A dozen tips . . .
1. Enlist the girls. Spend some quality craft time with your friends by hosting an invitation-making party. I'm hosting an afternoon tea, complete with scones, Darjeeling tea, and invitation supplies. It's not only productive and extremely helpful, but it's just another fun excuse to hang with the girls, catch up, chat, and eat.
2. Enlist your guy. I bet it'll be pretty enjoyable watching your fiancé tie ribbon bows and perfect his stamping technique. I'm excited to witness that.
3. Hunt around for pretty paper. There are tons of Web sites devoted to DIY invitations, and many will even let you buy sample paper so you can try it out and see if the color or weight works. Or you can visit Paper Source in Georgetown and just load up. I did!4. Make a couple samples of your invitation. Test out the ribbon length. See if the stamp smudges. Find out whether you prefer glue or double-sided tape.
5. Seek inspiration from the experts. If you signed up with TheKnot.com, you're no doubt receiving tons of wedding-related catalogs. I looked through all the invitation catalogs to gather design ideas.
6. You don't have to use InDesign or be a graphic designer. You can format your invitation in Word, but you might have to convert it to a PDF file before sending it off to be printed.
7. Personalize your text. It doesn't have to be the same old "Come celebrate with the bride and groom as they join in marriage on . . . blah, blah." Drew and I both love words, so it was fun coming up with a more personalized invitation text.
8. If you're getting invitations done at a printer like Kinko's, make sure you know what the price you're quoted includes. Does it include printing and cutting the paper to size? Ask about the company's different printing techniques and colors. Will they print on vellum?
9. Don't forget to include the basics: an invitation, invitation envelope, RSVP card, and RSVP-card envelope. Also, make it easy for your guests and put a postage stamp the RSVP card's envelope. If you want, you can also include directions to the ceremony or reception. I think the jury's still out on whether it's okay to include the names of stores where you're registered.
10. Weigh your invitation before mailing it out. It might need extra postage. Also, remember that on May 12 postage goes up by a penny. You can order stamps online. "Love" or "celebrate" stamps are usually available and might be a cute choice.
11. Use glue, not your saliva, to seal the envelopes. Especially if you have a large wedding and your envelopes have that gross envelope taste.
12. Don't freak out. The invitations might not be perfect, but they will be personal (and will help save a little money). And really, they stay magnetized to refrigerators and then are tossed out. It's not like your loved ones are going to be staring intensely at the invitation, measuring with a protractor the 90-degree angles on it.
Emily, a Washington bride-to-be, writes every Friday about planning her wedding, which will be in Nashville this fall. To follow her adventures from the beginning, click here.
Want to know more about invitation etiquette? Read this.
To read the latest Bridal Party blog posts, click here.