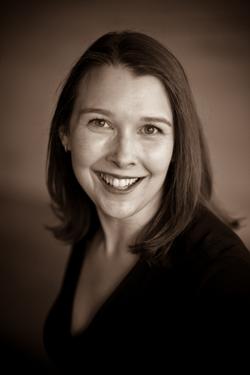 Because she grew up with a mom who was a minister, weddings were all around Sara Bauleke. But she didn't realize they were her calling until she was finishing her master's degree in public policy at Georgetown University. With her new degree, she decided she didn't really want to head down that career path anymore.
To fill the time before settling on something new, Sara helped a few friends plan their weddings. And just like that, she was hooked. Sara formed Bella Notte Wedding Consulting in 2004 and has planned almost 100 weddings, with guests including secretary of State Condoleezza Rice, FBI director Robert Mueller, and former senator Bob Dole. Her work has been featured in Martha Stewart Weddings.
On Thursday, Sara stopped by The Washingtonian's office to answer our readers' questions in a live chat. Is it a no-no to buy off the registry? What to do with a meddling mother? Kids or no kids at the wedding? Sara answered all these questions and more. If you missed the chat, catch up here.