This page describes the contents of an issue of Washingtonian magazine. Subscribers get exclusive early access through our print and digital editions. Most of our feature stories are later published online and linked below.
Buy a Single Issue
Subscribe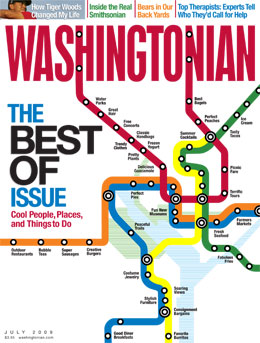 Volume 44, Number 10
Cover Story
Looking for summer treats? Here are more than 150 of the best people, places, and things to do. Plus—readers pick their favorites.
Cover illustration by Rod Little.
Features
Its name is in lights on movie marquees. On the Mall, its new leader has been looking over his 137 million props and getting ready for his close-up. By Susan Baer.
For years, DC police have mishandled evidence that could have put killers behind bars. Now they're making progress, but how do you solve a ten-year-old murder? By Brendan L. Smith.
Mental illness can take a big toll. Here's what's helpful to know about the warning signs and finding good care—including a guide to the area's most respected therapists. By Dana Scarton.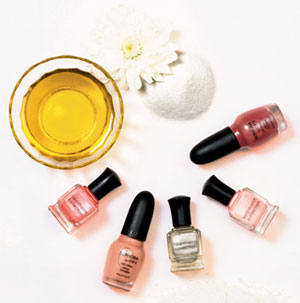 Summer Beauty Guide Treatments and products to help you pamper your skin, protect your eyes, make feet happy, tame frizzy hair, and more.
Best Bites Great dining deals . . . The bread baron is back . . . Gillian Clark's new General Store . . . Chicago-style hot dogs in Ashburn . . . Inside the Rasika chef's fridge.
Dining Out Potenza offers plenty of abbondanza. Plus—Robert Wiedmaier opens a trio in Old Town, Sea Pearl glitters in Falls Church, and Hank's is a crowd pleaser in Hyattsville.
Luxury Homes Redskins legend sells in Vienna, car mogul in Georgetown.
Steals on the Shore The beach house you've always wanted may now be much more affordable.
Pets How to cool off your pup when it's too hot for a walk.
Returning to her Roots A gardener sows seeds of opportunity.
"Let's Go Eat" He was always up for a dining adventure—and his favorites were places with character and soul. I wouldn't be who I am without him.