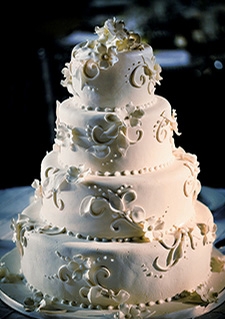 In celebrity marriage news: Friends star David Schwimmer has secret summer wedding, while TV sister Monica (Courteney Cox) calls it quits with David Arquette. Singer Christina Aguilera also divorces, but at least New York Magazine's got 22 couples we can still believe in.
Mmm . . . bite-sized brunch.
For those hoping to begin, not end, a marriage, hop the next plane to Hong Kong— the cosmopolitan city is, ironically enough, the first to offer McWeddings.
Now here's a bride with serious (hair)style.
Art Deco save-the-dates from Etsy shop Go Go Snap!
NPR reviews Monica and David, a new documentary about marriage between adults with Down Syndrome.
Further proof that bridesmaids look just as good in mismatched dresses.
Wine bottles pretty enough to decorate with.
Ampersands, ampersands, ampersands!
Paper doily envelopes might sound meek, but they're actually quite pretty.
Subscribe to Washingtonian
Follow Washingtonian on Twitter
More>> Bridal Party Blog | Wedding Guide | Wedding Vendor Search