Robert (left) and Mark (right) pose with their dog, Cooper. All photographs by Moshe Zusman Photography
Mark and Robert got engaged two days after Christmas in 2009 while walking up the Eiffel Tower.
"I was completely floored," says Robert of Mark's proposal. "It sounds cliché but there is something about getting engaged on the Eiffel Tower one starry evening. Mark outdid himself on that one."
The DC couple decided to marry at the Longview Gallery on Ninth Street on August 21, 2010. "We knew it would give our wedding the exact look and feel we wanted: different and even a little edgy, while still being simple and clean, yet elegant," says Robert, who also described the wedding as "a gentleman's urban evening."
"For almost every guest there, this was their first gay wedding—including for the two of us," says Robert. "We worked very hard to make it an amazing evening not just for Mark and I, but for everyone in attendance."
The outdoor ceremony featured live music performed by a classical guitarist. The couple's 110 guests then enjoyed cocktail hour, where they signed a children's book, People on Parade, that had been repurposed into a journal.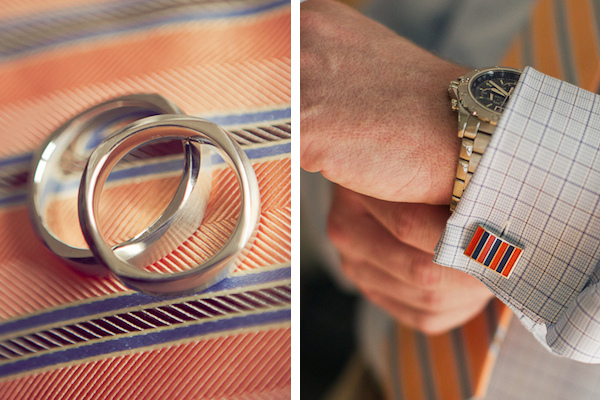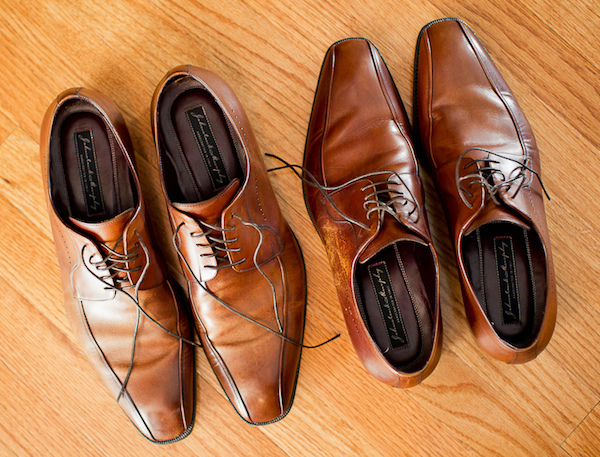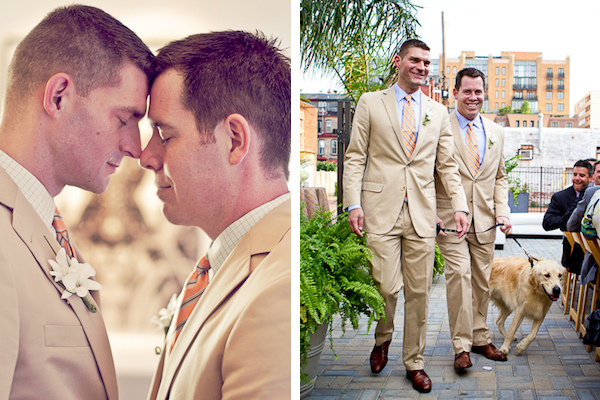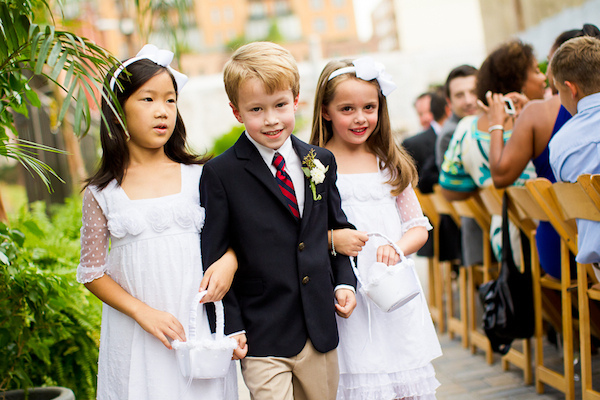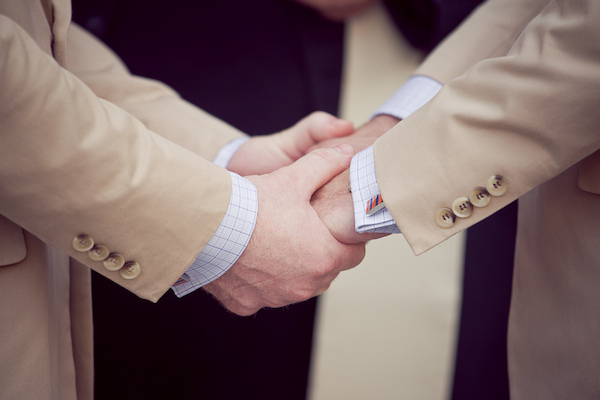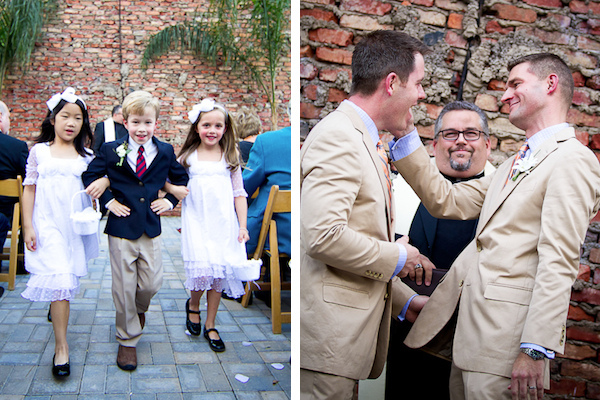 At the reception, guests sat at square and rectangular tables adorned with centerpieces of hydrangeas, roses, and lots of candles.
"We didn't want anything 'girly' or over the top," says Robert. "The linens and decor were really specatular—they were different, unique, elegant, and softened the space."
For dinner, the revelers enjoyed gazpacho, filet of beef, and halibut. Wine from one of the couple's favorite Napa Valley vineyards, Hartwell Vineyards, accompanied the meal.
"It was amazing and whether or not our guests noticed a difference, we did and it made our meals even more delicious," says Robert of the wine.
After Robert and Mark's first dance to "At Last" by Etta James, guests danced to a variety of music and munched on late-night snacks of mini ice cream cones and French fries.
"The dance floor was literally packed all night," says Robert.