The happy newlyweds. All photographs by Patricia Lyons
DC native Wesley and New York native Derrick married on June 4 at the Church of the Annunciation in DC, followed by a reception at the Congressional Country Club.
"After looking at tons of venues, we realized how special it would be to have the reception at Congressional because it's a place where we have spent time together, and somewhere that we will continue to go in the future," says Wesley.
The couple planned a wedding that was "traditional and elegant" but also featured lively touches their 210 guests would enjoy. When asked to describe her wedding in four words, the bride called it "classic garden party elegance."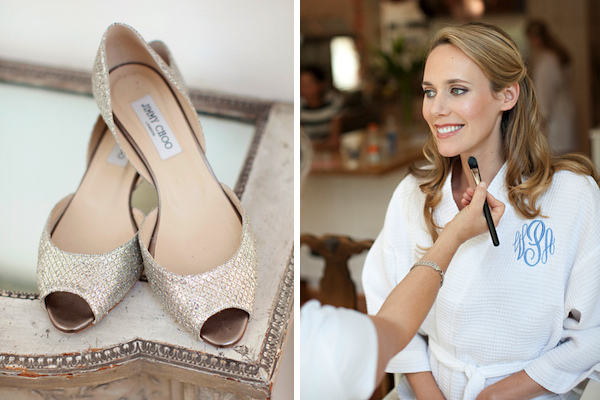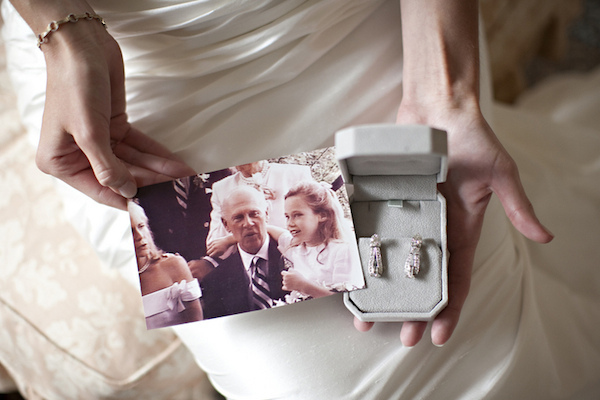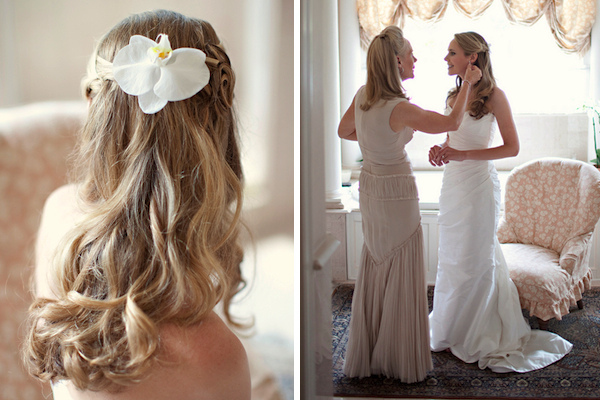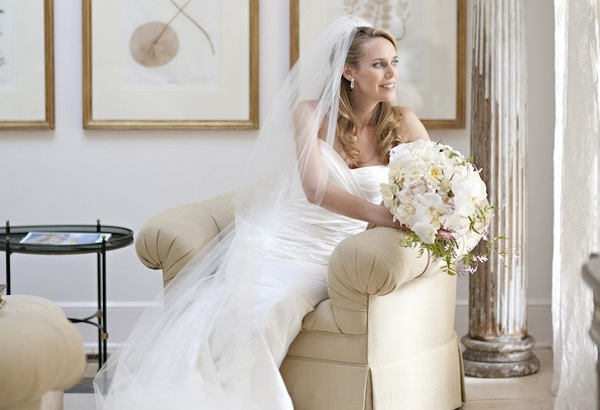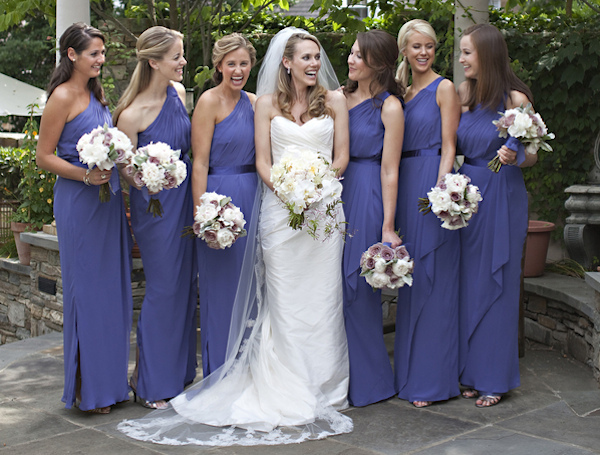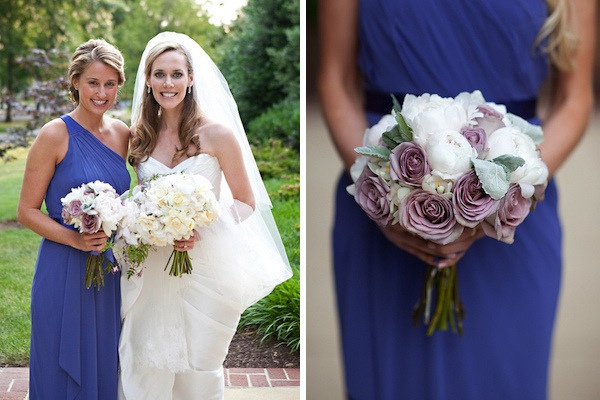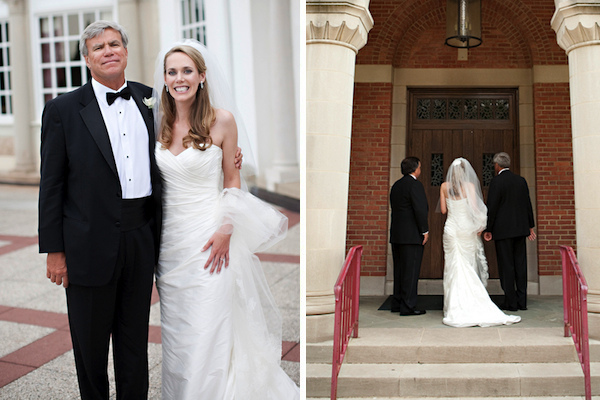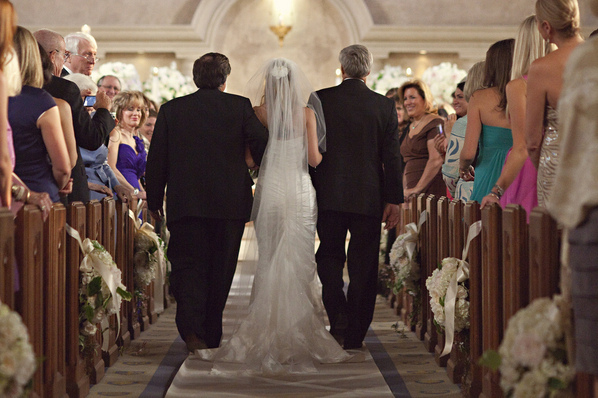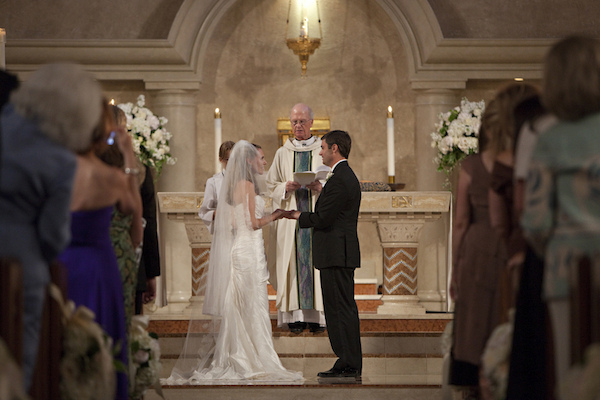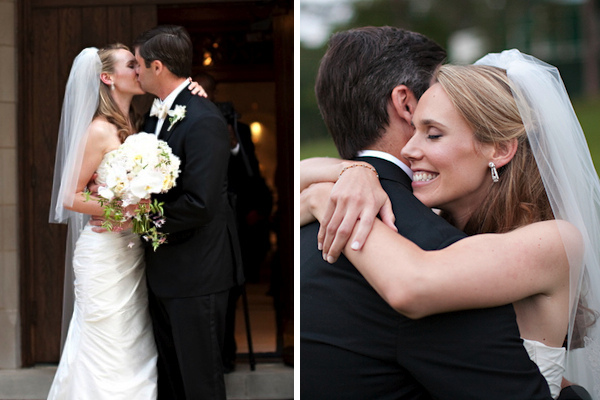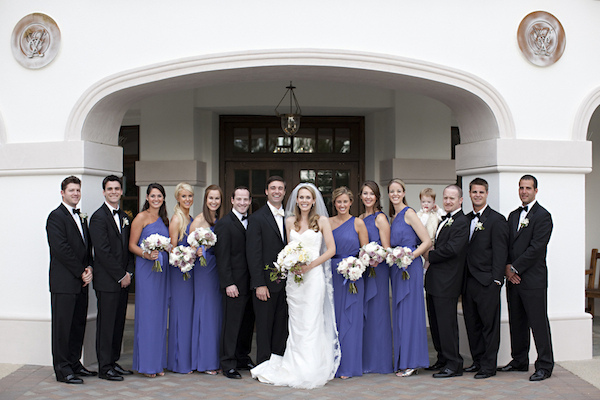 The cocktail hour was held in a clear tent, which was transformed into a greenhouse-style space. Guests sipped blackberry mojitos beneath antique crystal chandeliers adorned with hanging roses, vines, and foliage.
"Planter boxes of New Dawn roses were placed around the perimeter of the tent," explains Wesley. "Afterwards, we replanted the roses at my family's home as a special garden for us."
For the reception, centerpieces featured lush floral arrangements and trees to create a "magic forest" feel. Guests dined on Vichyssoise and a dual entree of beef tenderloin and shrimp. The wedding cake featured the couple's monogram, as well as their favorite New Dawn roses.
Guests danced until late in the evening, enjoying Krispy Kreme doughnuts and coffee as a midnight snack.
"We loved the idea of having one last, late-night treat available before our guests headed home," says Wesley.