The newlyweds kick back at the country club. All photographs by Jennifer Lust
Katie and Penn both grew up in Bethesda but didn't meet until after graduating college, when they were introduced by a mutual friend while vacationing in Dewey Beach. Penn proposed in February 2009 by surprising Katie with a trip to Antrim 1844 in Taneytown. They married a year and a half later, on October 2, 2010, with a ceremony at Holy Cross Church in Garrett Park and a reception at a private golf club in Chevy Chase. "I wanted something beautiful and timeless," says Katie.
At the ceremony at Holy Cross, Katie's mother walked her down the aisle. "She has always been there for me, and I thought it would only be fitting to have her give me away," Katie says.
After the couple were pronounced man and wife, they headed with their 175 guests to the club. For Katie, the ride from the ceremony to the reception was one of the most memorable moments of the day.
"Penn and I shared our feelings about how we felt the first time we saw each other in the church and how happy we were that we were finally married," she says. "Even though the car ride was about ten minutes long, it was nice to have that alone time to relax and take everything in."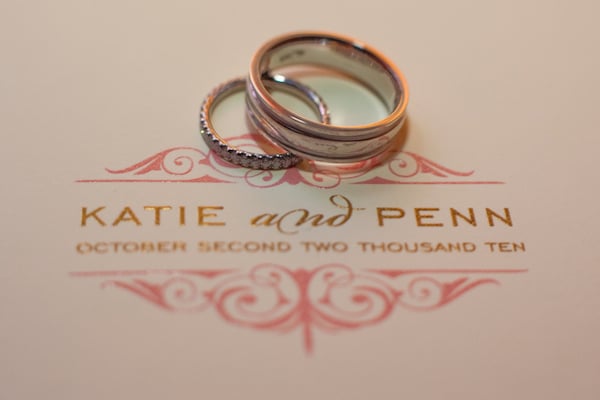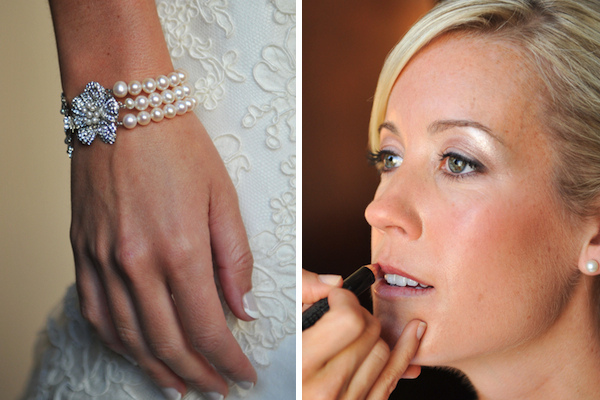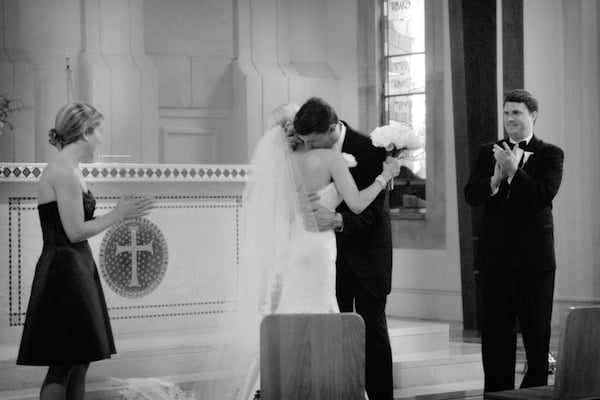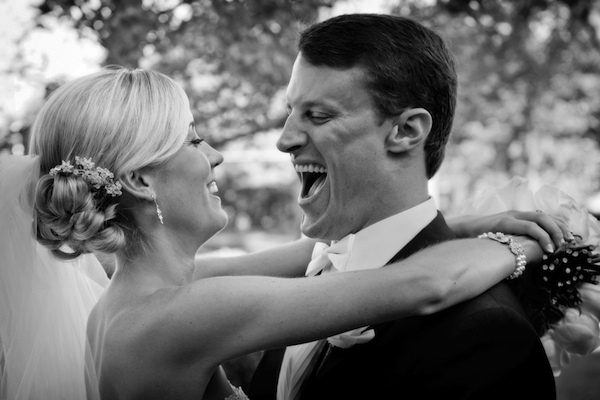 During cocktail hour, guests enjoyed signature cocktails, including a sweet tea and lemonade drink. There was also a margarita bar in honor of the couple's first date (at Rio Grande restaurant in Bethesda).
The reception decor featured lush centerpieces of hydrangeas, cymbidium, and Phalaenopsis orchids, as well as roses in gold vases. Guests dined on shrimp and chicken. For dessert, vanilla wedding cake was served with the couple's favorite mochaccino-chip ice cream.
Katie and Penn performed their first dance to "Magic" by Colbie Caillat. Afterward, guests danced to a variety of tunes. "My husband flipped me on the dance floor in my wedding dress," says Katie. "The guests sure got a kick out of that."
Another memorable moment: When Katie tossed the bouquet, her mother caught it, which proved to be prescient. "She's now engaged to be married!" says Katie.
After the wedding officially ended, Katie says, "We knew our guests would enjoy some more dancing and libations." So the couple hosted an after-party featuring mini burgers, french fries, and chicken tenders, along with a fully stocked bar and a deejay.