Amanda and Michael first met as second-graders in Frederick, Maryland. They started dating in high school—"Our first date was at a Brookstone playing with gadgets," says Amanda—and were together for more than ten years before getting engaged.
The couple lived in Nashville while planning their June 2011 wedding, so they decided to combine their love of the "easy elegance of the South" with the contemporary feel of DC (a city they also love) when creating their special day.
"My goal was always to have a wedding that was modern-meets-vintage-chic, but done in a very welcoming, down-to-earth, and personal way," says Amanda.
She and Michael chose to marry at the Stone Manor Country Club in Middletown, Maryland. Amanda fell in love with "the outdoor space and the historical feel."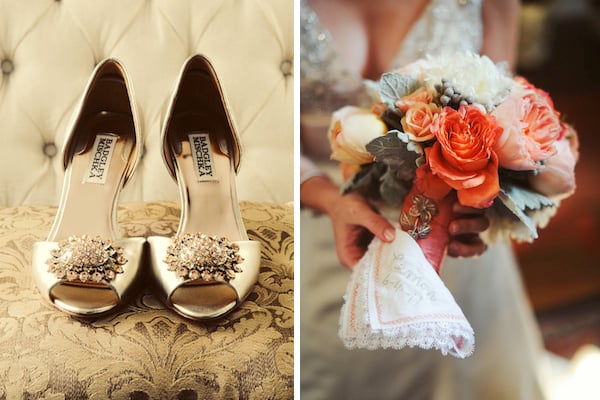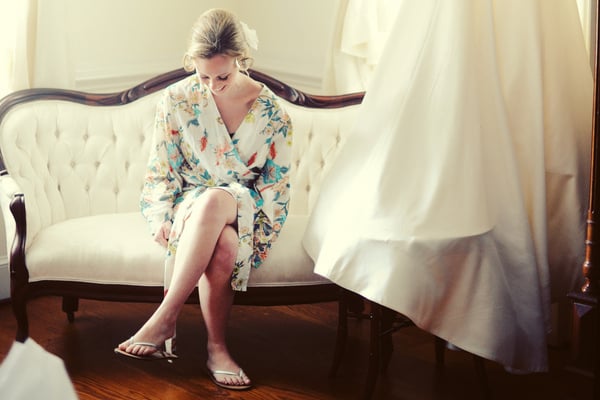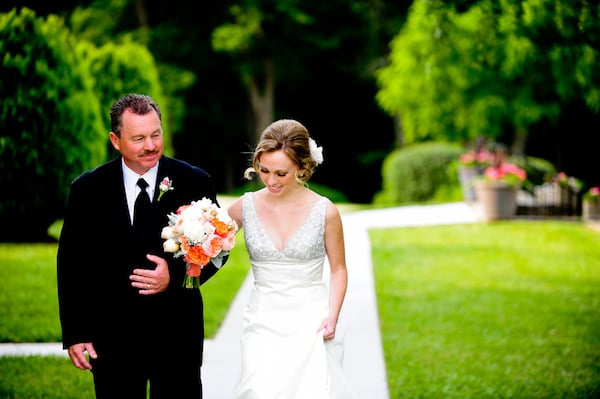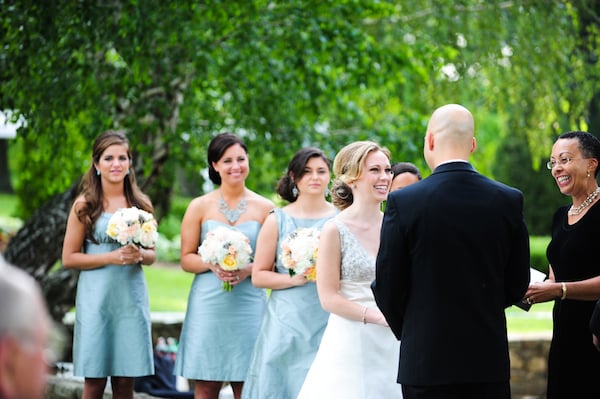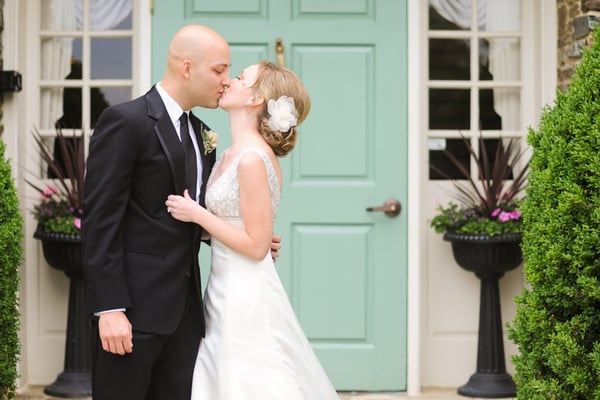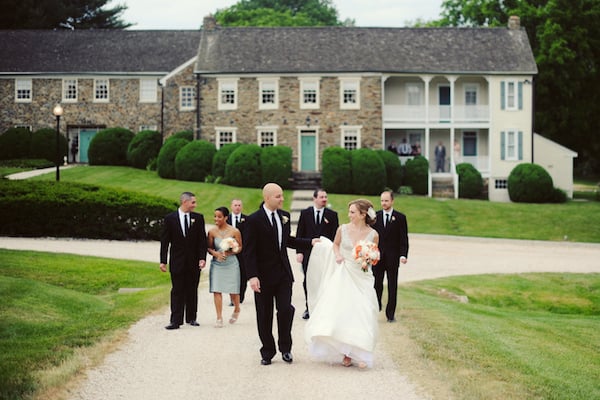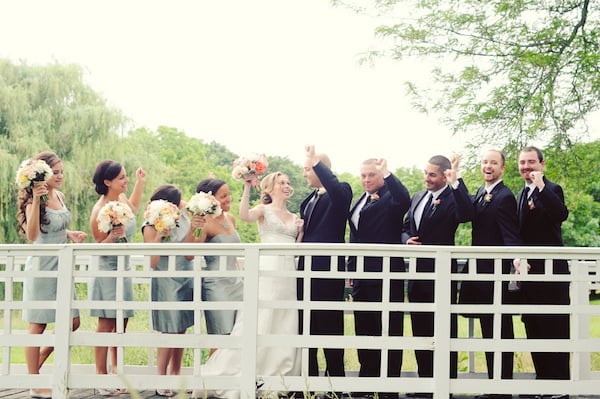 The ceremony was held outdoors at the manor. Amanda walked down the aisle to a string quartet rendition of the Pixies' "Here Comes Your Man." She carried a lush bouquet fastened with her grandmother's pin, as well as a handkerchief created by Michael's grandmother and embroidered with "Lemon," the groom's nickname for his bride.
"Michael and I put a lot of thought into making the ceremony meaningful for us," says Amanda. "We used an excerpt from Goodridge v. Department of Public Health during the ceremony. The reading really spoke to our views on the importance and function of marriage to the individual and society."
Afterward, guests enjoyed a cocktail hour on the patio. The bar was stocked with drinks that were special to the couple, such as beer from the Yazoo Brewing Company in Nashville. "Two of our thoughtful friends drove it up for us!" says Amanda.
At the tented reception, tables were adorned with slate gray table linens and centerpieces of cabbage roses, hydrangeas, and stocks placed in silver stands or mercury glass vases.
The 100 guests dined on spinach-and-strawberry salad, crab cakes, and filet mignon, as well as raspberry-buttercream-frosted wedding cake. Another sweet treat: shortbread cookie favors baked by a close friend of Amanda's family. "They were filled with love and tasty, buttery flavor," says Amanda of the confections. "And who doesn't want cookies late at night?"
The newlyweds performed their first dance to "The One I Love" by David Gray, and guests danced to a mix of contemporary and classic songs.
Amanda and Michael didn't head off on their honeymoon immediately after the wedding. Instead, the bride flew to Texas to pick up a new puppy. "We called it our 'puppymoon'!" she says.