What is it about mercury glass that's so darned romantic? There's something in the
way it glints and glows, and it's so versatile—equally at home now (it mimics the
warmth of a September night) as it might be on an evening in mid-December (imagine
the flickering candlelight next to sprigs of holly and pine). Going with a rustic
fall theme? It will add some sparkle to all that reclaimed wood. Prefer a fancier
affair? It also pairs well with ribbons and lace.
We scoured Pinterest and picked out a few lovely takes on this timeless—and seasonless—tabletop
accessory, available at all price points, from vintage to West Elm to DIY lookalikes.
1. These votives and vases add texture and depth to the table.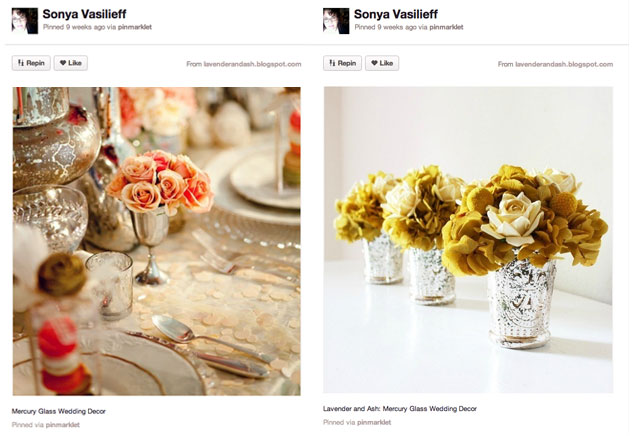 2. The perfect addition to a palette of gray and white.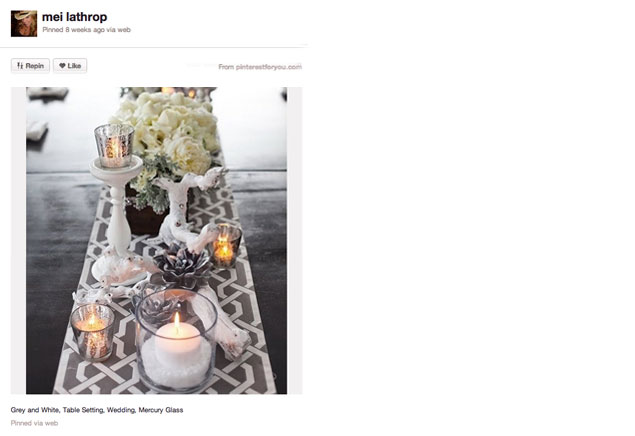 3. A soft touch next to spiky succulents.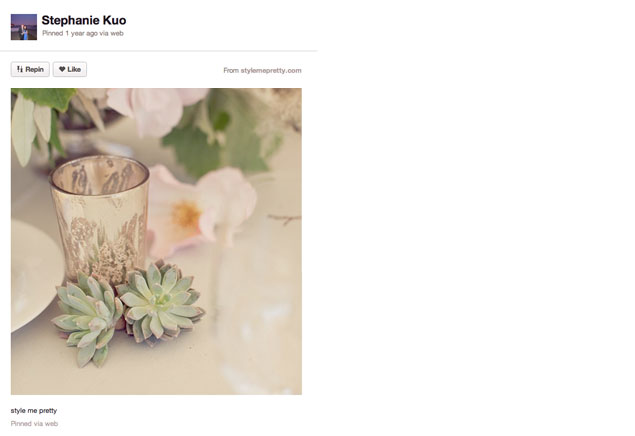 4. Just the right splash of sparkle on a rustic wooden table.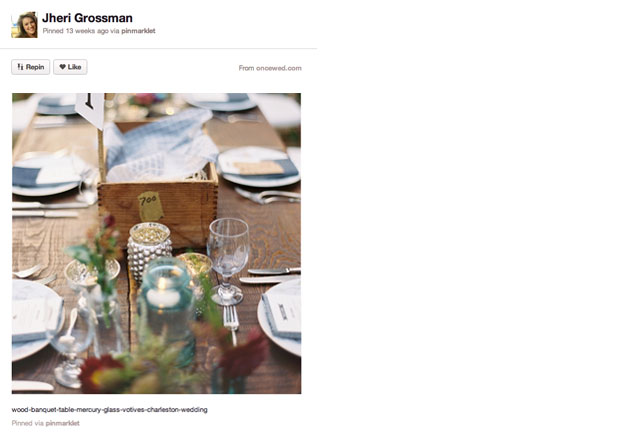 5. Sold on the idea and want to use it on your big day? Here's how to do it yourself.