We once again inquired what the area's top wedding planners would advise if they were to map out the essential "wedding resolutions" for 2013.
This week we hear from Allison Jackson of Pineapple Productions.
1) "I resolve not to let the Pantone Color of the Year determine my wedding color palette." The Pantone Color of the Year might be nice inspiration for your next cocktail dress purchase, but it shouldn't drive your wedding style decisions. When considering colors, look to what exists in nature and know that those color combinations will not only stand the test of time but will also work aesthetically. (Basically, Mother Nature knows best.) Examples of recent wedding color palettes inspired by nature: golden apricot, rosy coral, smoky lavender, and grayish blue, inspired by late summer sunsets; woodsy brown, olive green, and berry pink, inspired by a woodland scene; cobalt blue, seaglass turquoise, and sand white, inspired by an island beach; and coral, butter yellow, and tropical green, inspired by a parrot tulip.
2) "I resolve to love my Plan B as much as my Plan A." Whenever I am working with a bride who is planning a wedding with outdoor elements, my goal is to get her to love her Plan B as much as her Plan A. In order for that to be possible, all contingency plans must be thought through and detailed to the Nth degree to allow for as much beauty, creativity, and ambience as your "good weather" scenario. At the end of the day, rain, strong winds, unseasonably chilly weather . . . everything must be considered. Talk to your wedding planner about how decor elements might be repositioned or even reworked in the event of bad weather. Embrace the possibility of bad weather, and make sure your tent is as weather-proof as possible. Have resources identified for supplies that might come in handy—cute umbrellas, towels, golf carts, tented pathways, pashminas, planks or stepping-stone-type walkways, and outdoor heat lamps. The only way to deal with weather anxiety is to love your Plan B!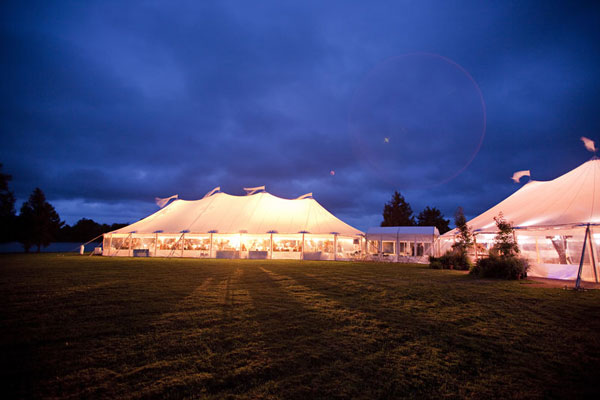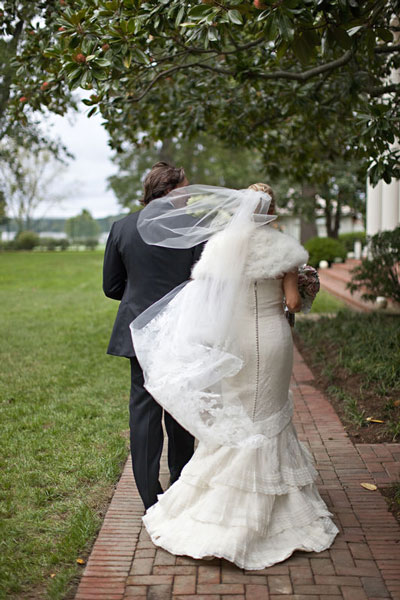 3) "I resolve to stay solution-oriented." This is a more active, action-oriented approach than taking the vague advice of "stay positive" or "don't sweat the small stuff." Know going into a wedding that you are going to encounter surprises and problems both big and small. Take comfort in the fact that there is essentially a solution to every problem. This is how I deal with the stress associated with being a wedding planner. When a problem outside your control arises, keep your mind focused on the solution and take action. Don't wallow in the problem and waste time regretting the fact you had a problem. Enlist the help of your expert vendors to solve the problem and look to friends and family for support. Give your trusted vendors time to come up with a strategy, and be ready to make yourself available to be part of the solution. A perfect example of this is a problem a bride might encounter at a dress fitting. Trying on your wedding dress and being disappointed with the fit can be very stressful, but remember there is always a solution. DC bridal boutiques hire the best seamstresses around, and rest assured they have encountered every challenge. Trust in the process and know that being willing to come in for additional fittings will help solve the problem. Don't dwell on the fact the problem happened. Take action and move on.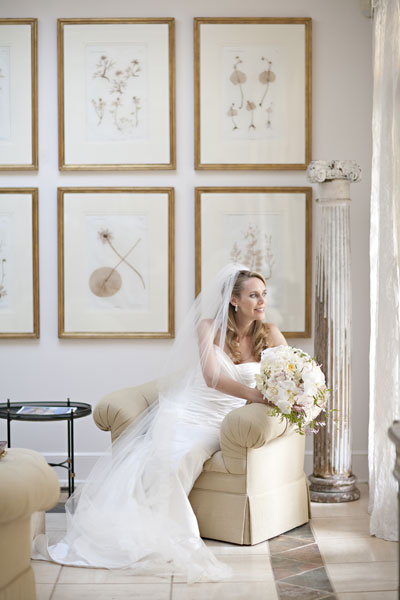 4) "I resolve to edit my ideas." This goes beyond the old adage "less is more." There are so many creative ideas out there—in magazines, on blogs, via vendors. You need to thoughtfully pick and choose the style inspiration and details that truly relate to you, your aesthetic, your personal history, your interests, your venue, your wedding season. Even better, when brainstorming ideas for your wedding, look within before looking to outside resources. If you and your fiancé have spent time in Africa creating special memories, note that! THEN go to the Internet, to print magazines of all kinds, and research style, traditions, and details inspired by Africa. This is the way to create a wedding that is distinctive, personal, and uniquely yours! This may sound simple, but I can't tell you how many clients I've had fall in love with the cuteness of a carnival-themed wedding when they have zero experience and zero appreciation of all things carnival. Stay true to yourself.
5) "I resolve to be nice." The Golden Rule rules in life, especially in the wedding industry. In my experience, vendors who choose to be involved in weddings appreciate hospitality and are wired to be nice, and they truly appreciate and respond to niceness offered by their clients. Are you looking for your caterer to make an exception and offer a Saturday tasting during the high season? Make your request kindly, and convey that you know you are asking for special consideration. You are a thousand times more likely to get the result you seek than if you ask in a way that conveys that you expect special terms. Need an invitation designer to create a 17th invitation proof because you've had difficulty making up your mind or finding the words to communicate what you want? Take responsibility for the part you played in the situation, and politely ask for yet another proof. I guarantee you'll get that proof more quickly, and you'll probably end up inspiring the designer to go above and beyond for you.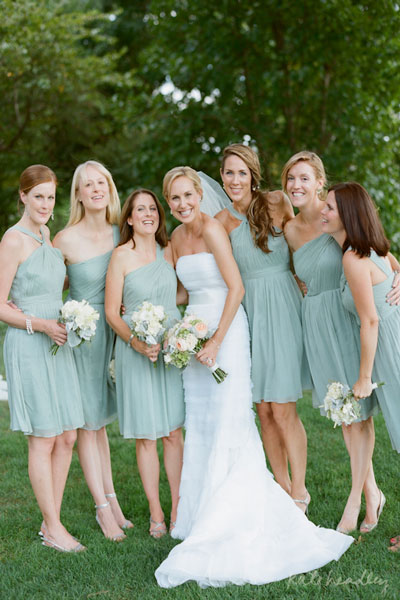 See Also:
Expert Tips: Reprioritizing Wedding Planning with Events in the City