Things weren't exactly going Stacey Skotzko's way on the day she met Don Goers. It was December 2009, in the thick of "Snowmageddon," and Stacey had returned to Reagan National Airport to try to catch a flight that had been canceled 48 hours earlier. Facing long lines, frustrated travelers, and general chaos, she couldn't care less when a random guy asked her if she knew where the line for American Airlines ended. She didn't.
"Eventually, we started walking through the airport together, just by chance, and realized we were on the same flight," says Stacey, who, like Don, was going to the Chicago area to visit family. Turns out their flight was delayed and eventually took off without them. It wasn't love that made them miss the flight; they didn't clear the security line in time.
Discouraged but determined, the pair walked to the taxi area, where Stacey, struck by what she calls an "airport-daze-hey-he's-kinda-cute-moment," asked Don if he wanted to carpool with her to Chicago. "He said yes. Later he told me he had wanted to ask me, but was fearful it would come off as creepy."
The next morning they drove 11 hours to Chicago . . . and have been inseparable ever since.
Thus, ask the couple where they had their first date, and the response ranges from the Starbucks at Reagan to Don's Chrysler Sebring to or the tapas restaurant they went to when they first arrived in Chicago. Despite the fuzziness on first date details, one thing was perfectly clear: Their wedding, which took place in bucolic Hot Springs, Virginia, was going to be in the winter. On December 15, 2012, Stacey and Don tied the knot at the Shrine of the Sacred Heart Catholic Church and celebrated at the Homestead Resort. Stacey, a journalist at CQ Roll Call Group, and Don, a district sales manager at Planmeca USA, say the biggest surprise of the wedding was that there was 50-degree weather in December, and no snow to cause travel problems for their guests. But the blizzard that brought them together wasn't completely forgotten—the wedding cocktail was a Dark and Stormy.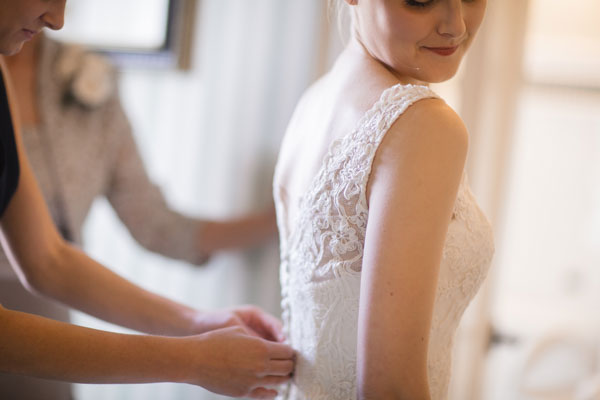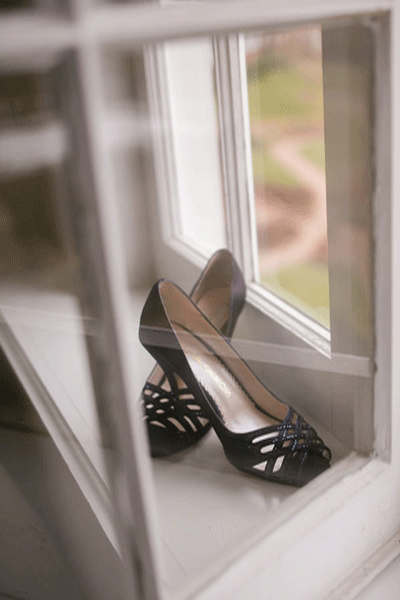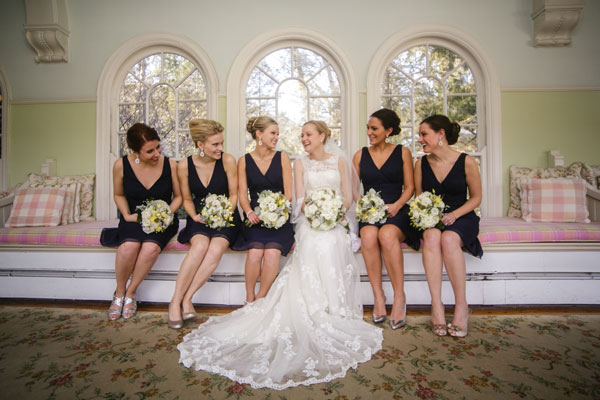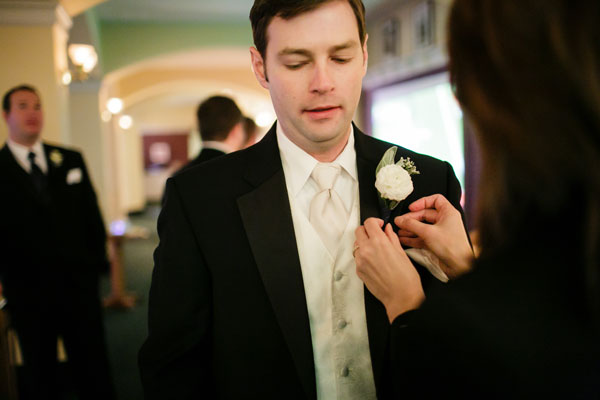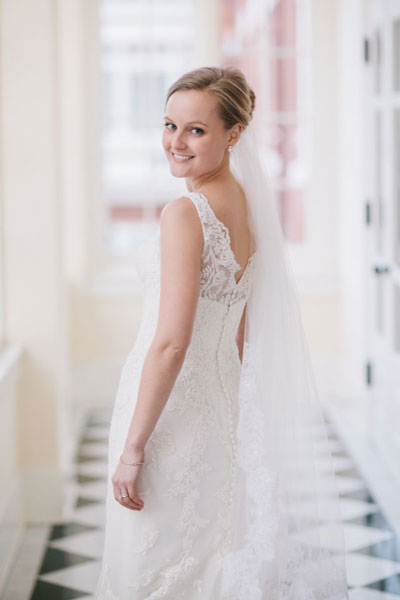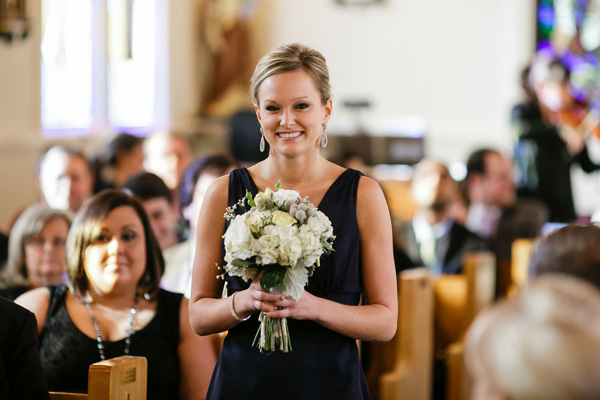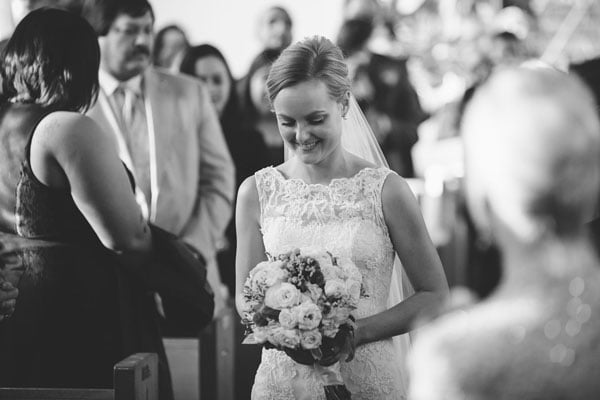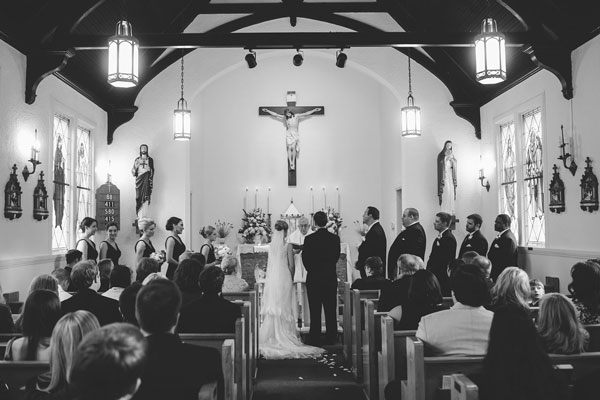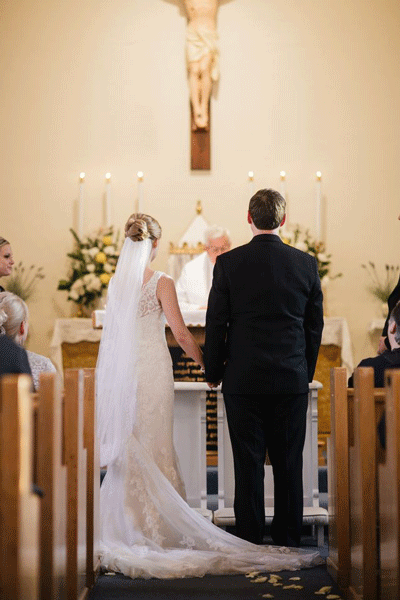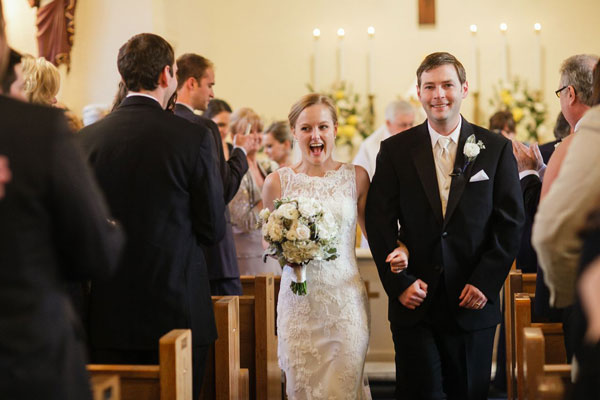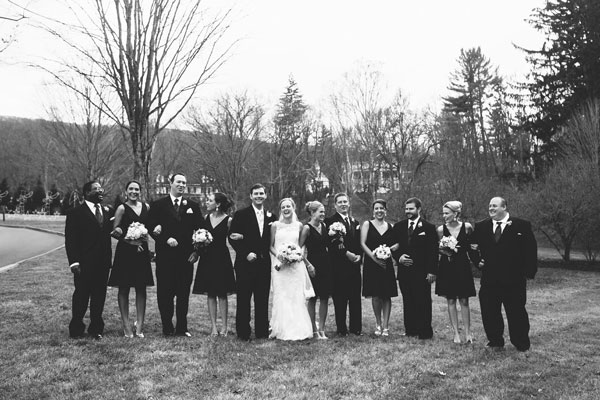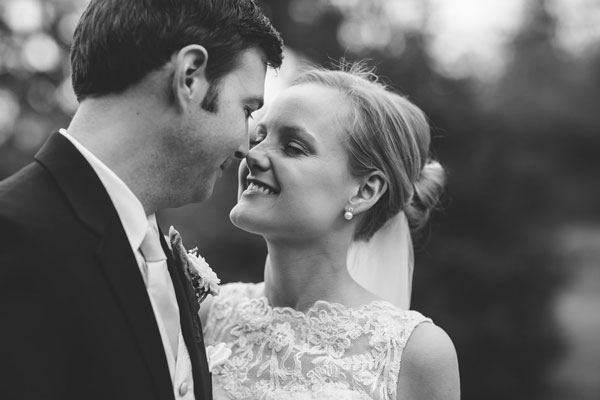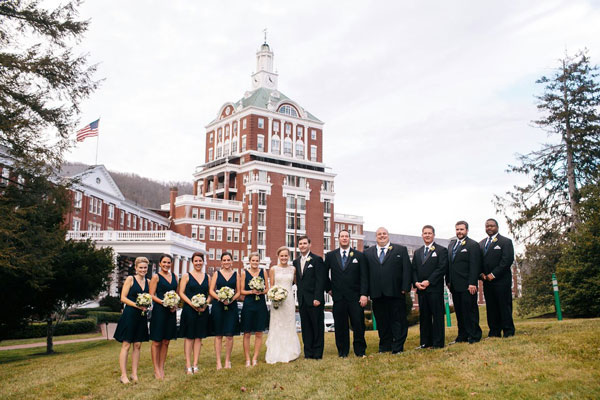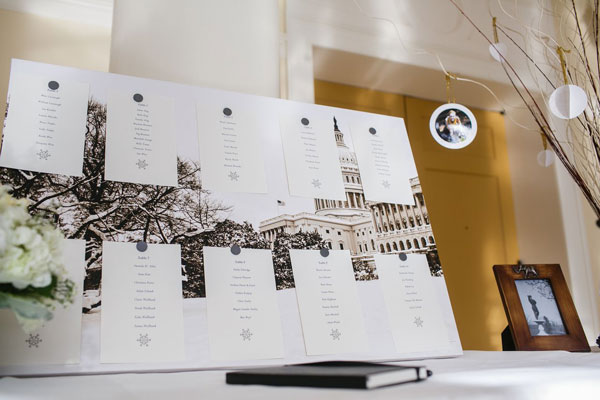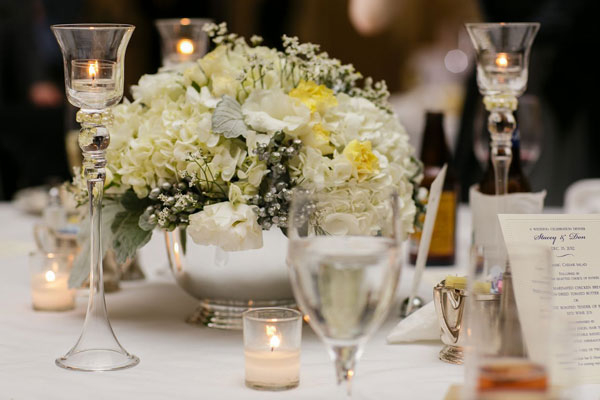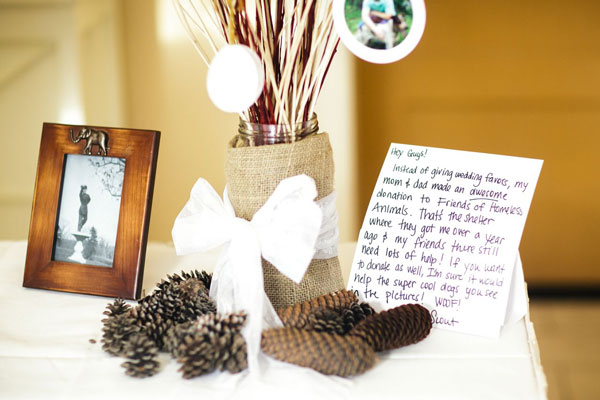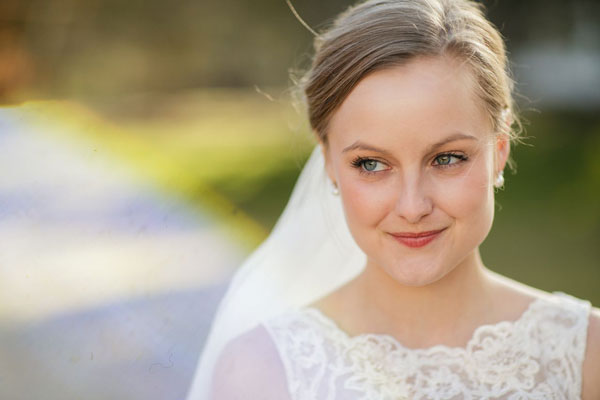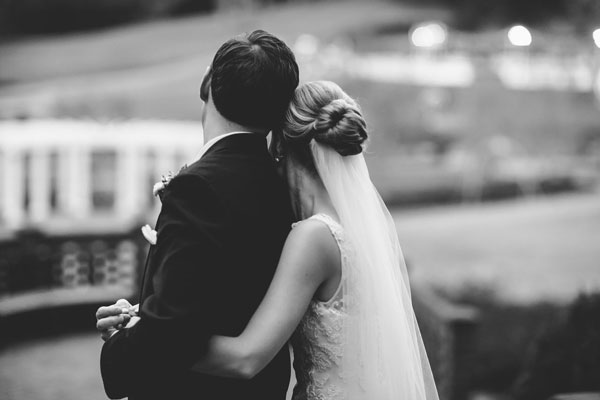 DETAILS:
Where they got engaged: DCA, near the American Airlines check-in kiosks, where they first met
Favorite wedding detail: A huge canvas photograph of a snow-covered Capitol, which they used to display table assignments
Wedding cake: Two-tier lemon cake with lemon cream cheese and lemon curd, and yellow cake with chocolate ganache and French vanilla buttercream. There was also a hot chocolate bar with the Homestead's signature house-made doughnuts.
Four words that describe the wedding: Classic, sincere, Virginia, elegant
Photographer: Natalie Gibbs Photography
Bride's gown: Justin Alexander from Ellie's in Old Town
Groom's tux: Men's Wearhouse
Caterer: The Homestead
Flowers: Country Garden Florist
Invitations: William Arthur via Paper Source
Entertainment: Choice Entertainment, DJ Alan Boyle
Videographer: Whiddon Productions
Honeymoon: San Juan, Puerto Rico
Where they currently live: Capitol Hill