When Christine Alhambra met Kevin Marrie, her first impression was that he was a "tall drink of water." The two met in 2011 when Christine was referred to Kevin, a fitness manager and personal trainer, at her gym. The two only trained together a few times, but they found themselves on an unofficial first date when mutual friends invited them for drinks in Annapolis, where a karaoke night was taking place. "I signed up with a friend to sing 'I Will Survive' by Gloria Gaynor, and she ditched me," says Christine, a writer and editor. "So I stood up there and sang alone on our first date. It was so embarrassing!" Kevin, on the contrary, found it endearing, and the two have been inseparable ever since.
With the wedding set to take place on September 20, 2014, on the water at the Aspen Wye River Marriott in Queenstown, Maryland, Christine and Kevin opted for a nature-focused engagement session that reflects the feel of the upcoming nuptials. "We are water people but also love the mountains, so this captured that side of us," says the soon-to-be bride of the shoot at Comus Inn in Dickerson, Maryland, captured by Emily Clack Photography.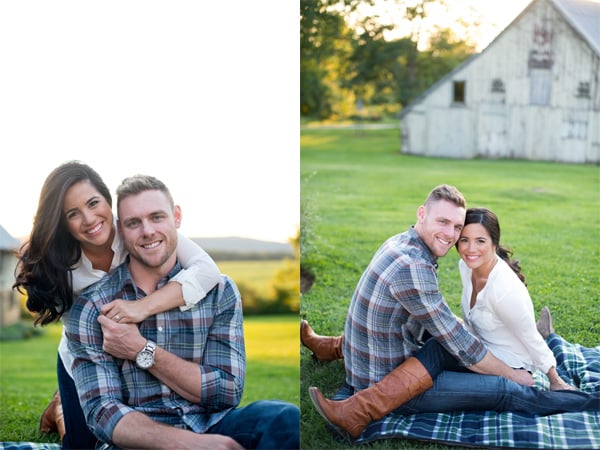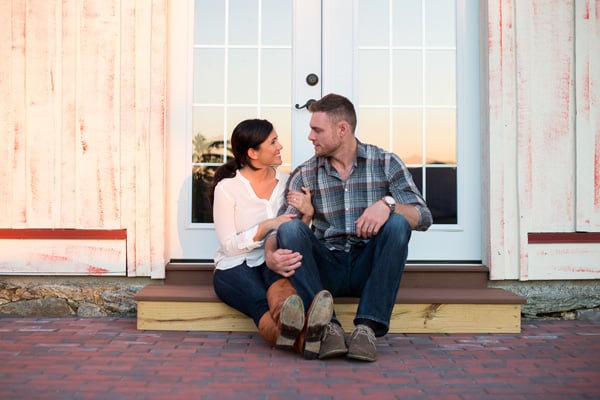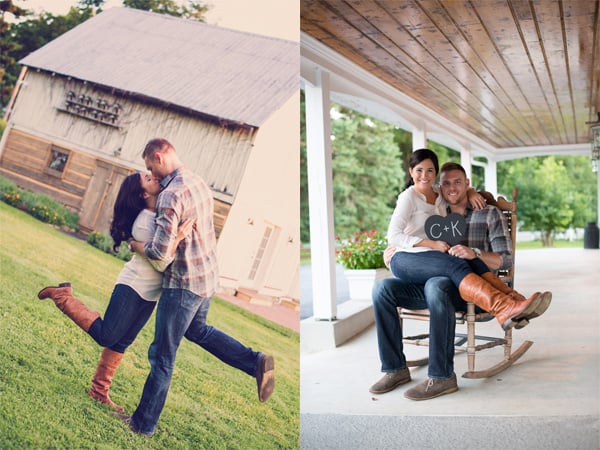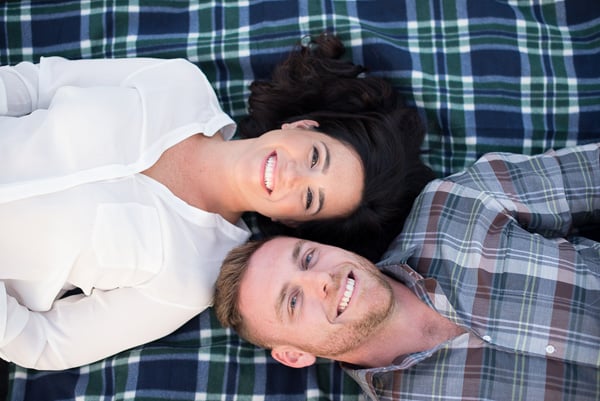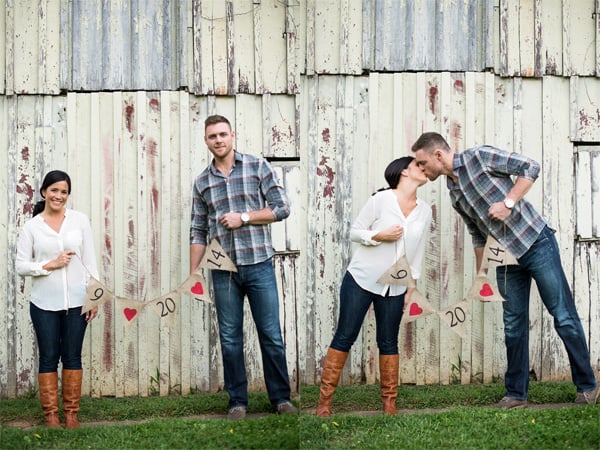 Would you like to see your engagement on our blog?E-mail us at realweddings@washingtonian.com for a chance to be featured.