1. Let's start with engagement pictures. The Tombs is an obvious must.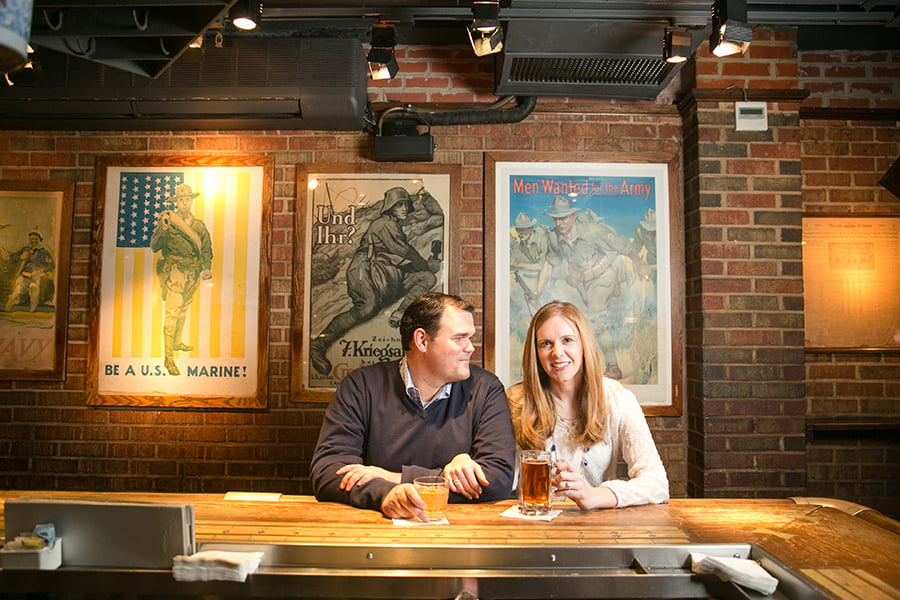 2. The Village A rooftops work, too.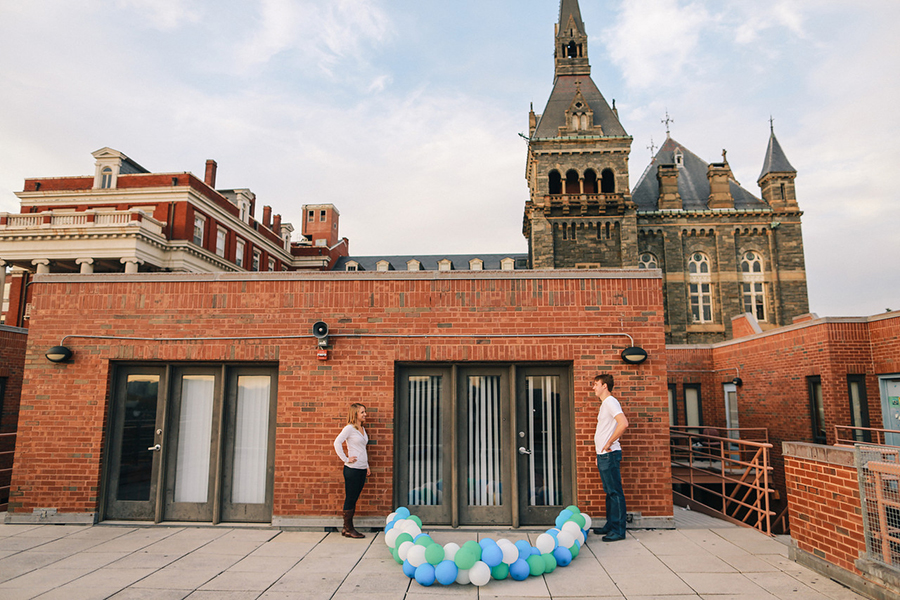 3. If you're feeling really ambitious, Riggs Library is an AMAZING backdrop.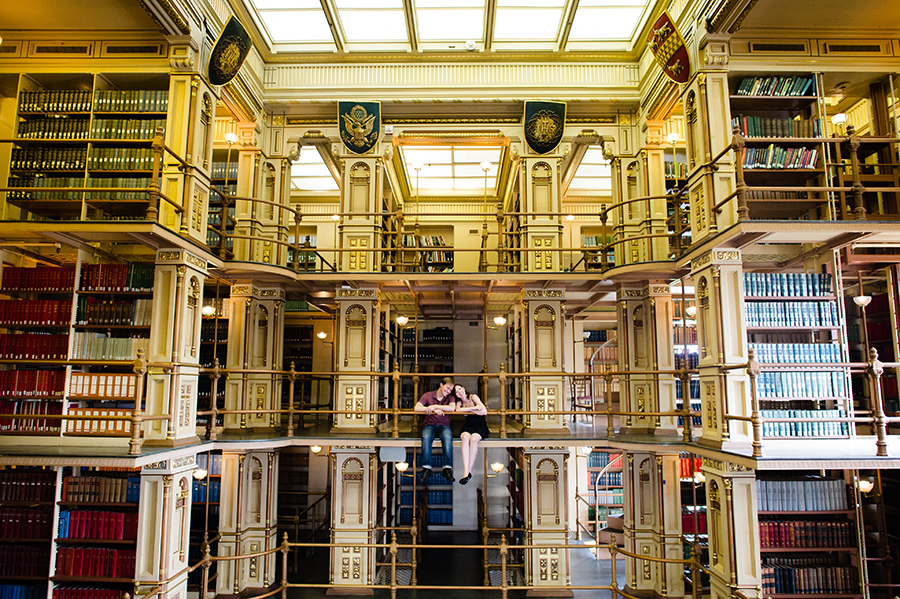 4. Now, on to the wedding. Gift your bridesmaids monogrammed robes in Hoya colors.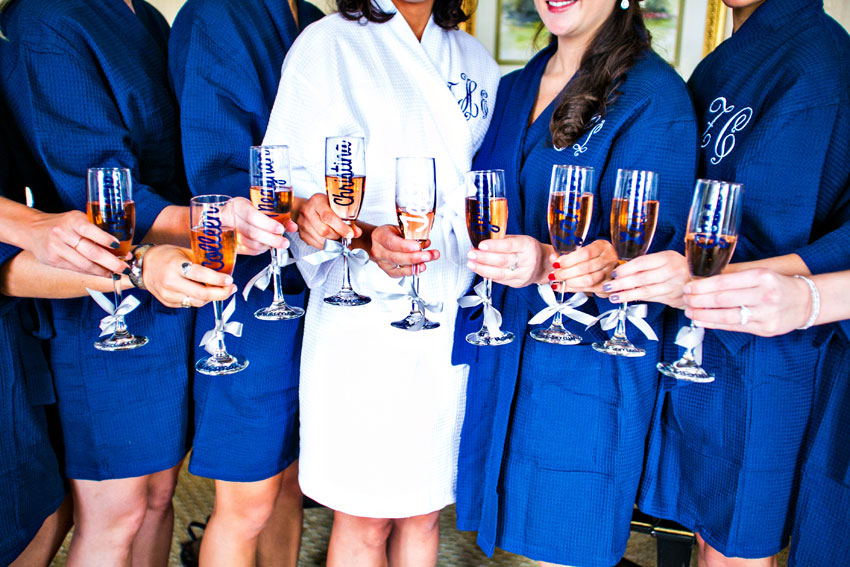 5. You can also suprise them with Hoya ballet flats.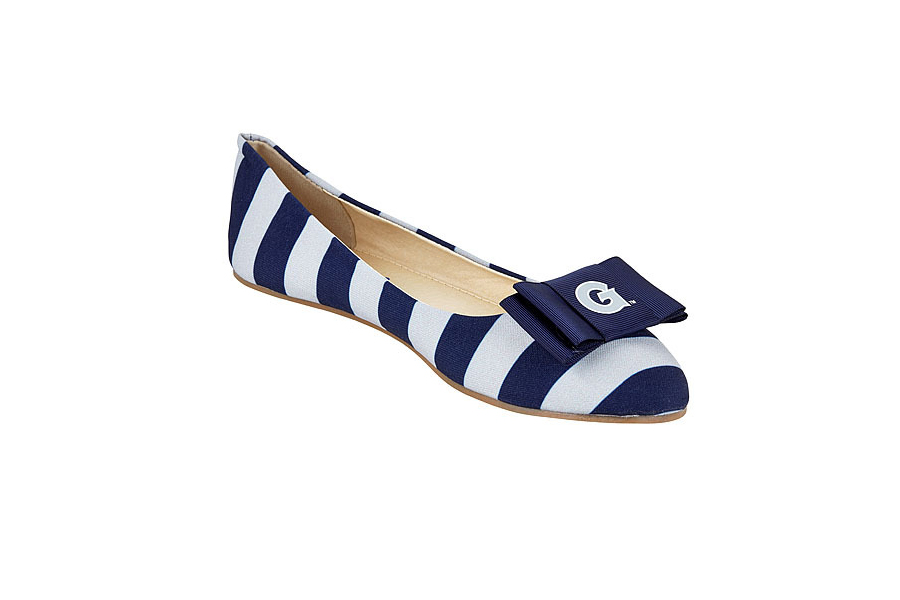 These come with or without the logo on the bow. $72 at Lillybee.
6. Or navy monogrammed handerchiefs around their bouquets!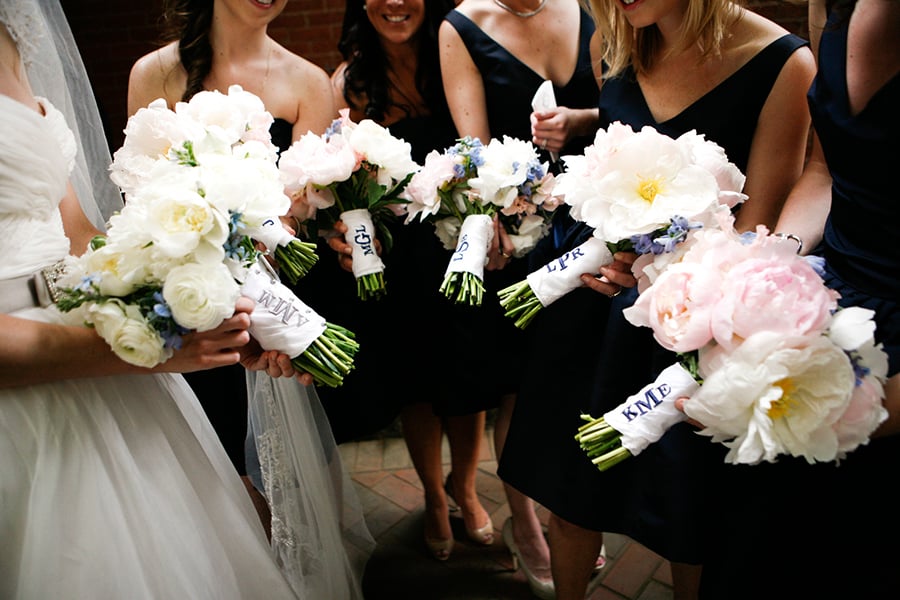 7. The flower girl can wear blue and white.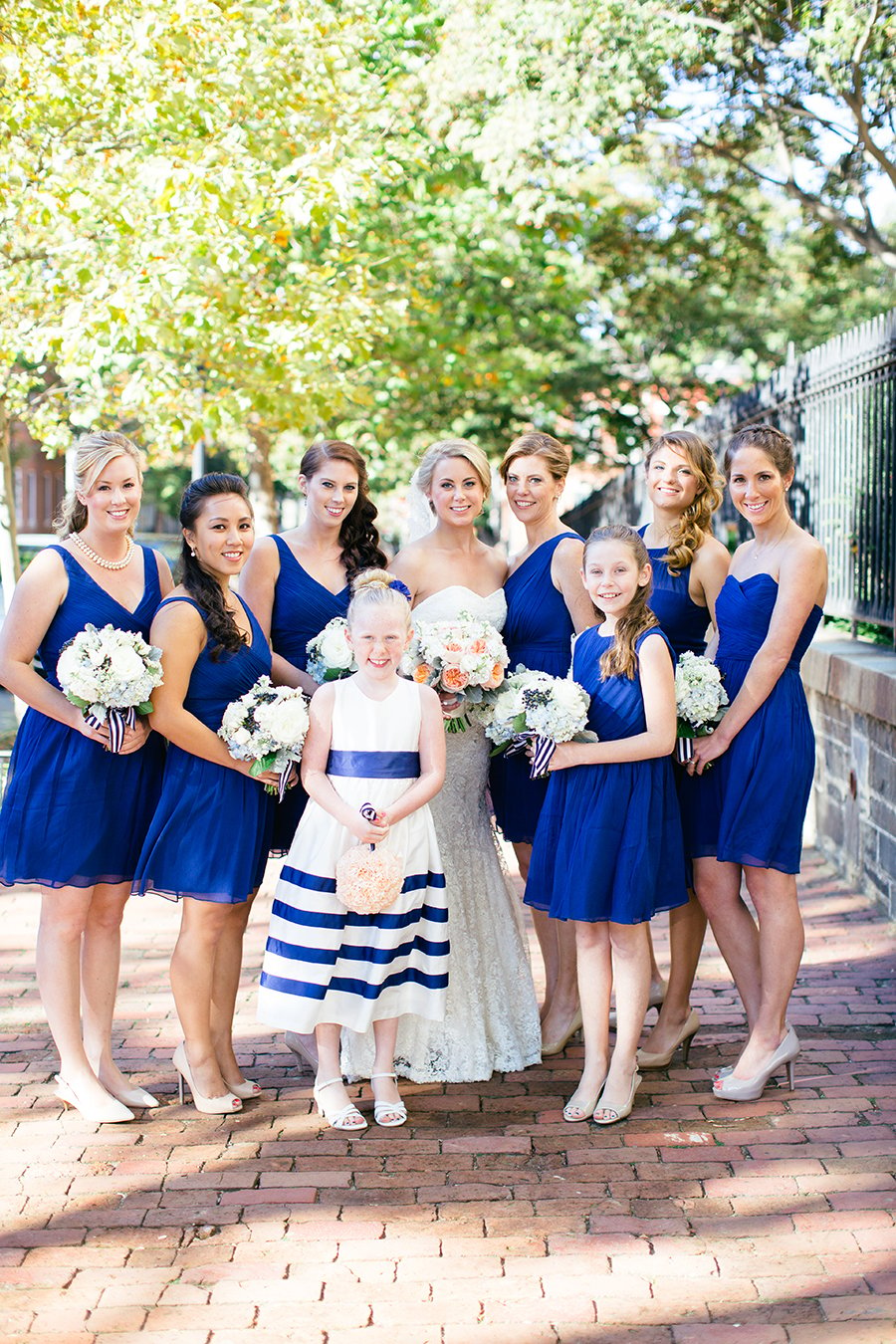 8. And the groom can pair his best gray suit with a striped tie and boutonniere wrap.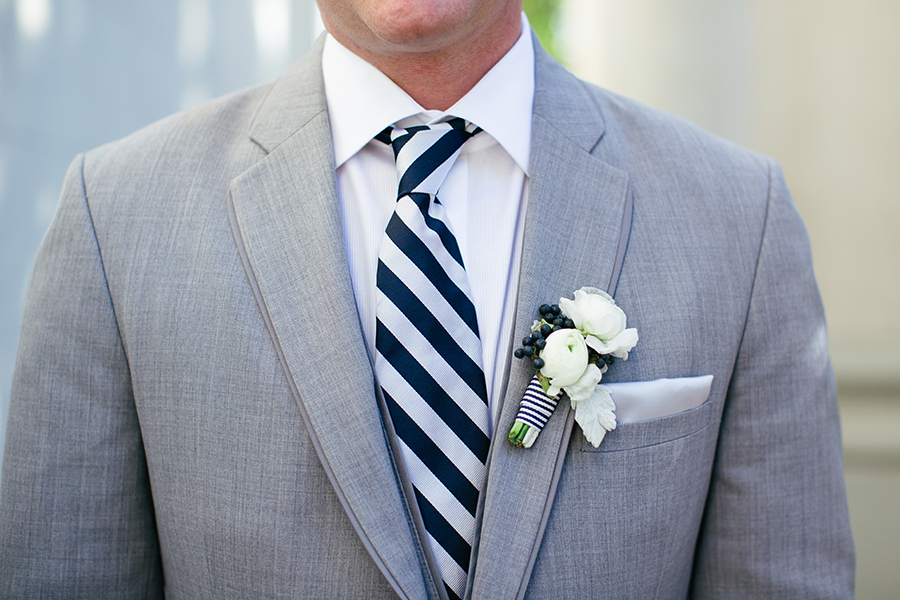 9. He can also sport a classy pair of Georgetown University cuffllinks.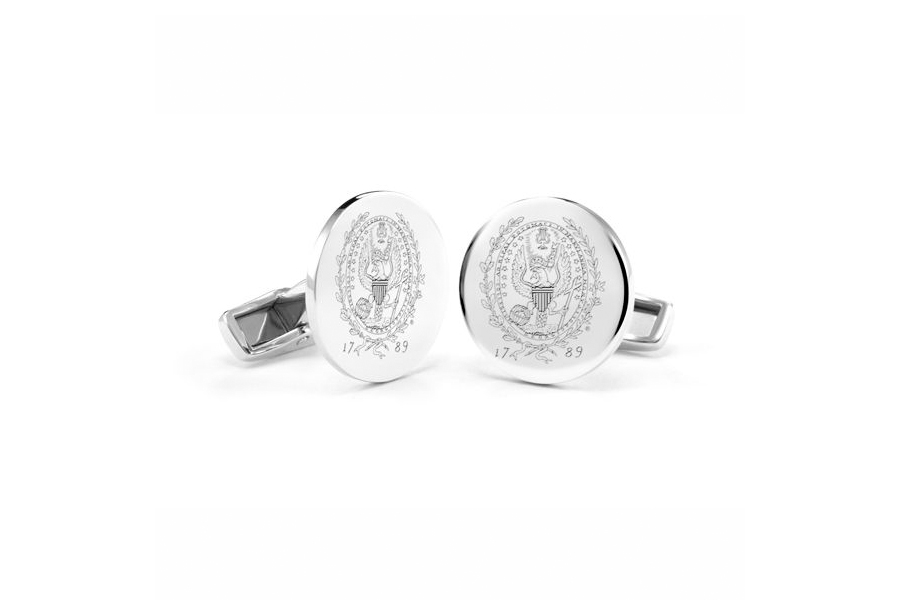 Georgetown University sterling silver cufflinks, $159 at M. LaHart & Co.
10. And gift his groomsmen needlepoint flasks with the school logo.
Georgetown Needlepoint Flask, $65 at Smathers & Branson. (We also like these needlepoint key fobs for bridesmaids.)
11. Even if you don't exchange vows at Dahlgren Chapel, snap a picture outside.
12. Hit the Healy steps for formal portraits.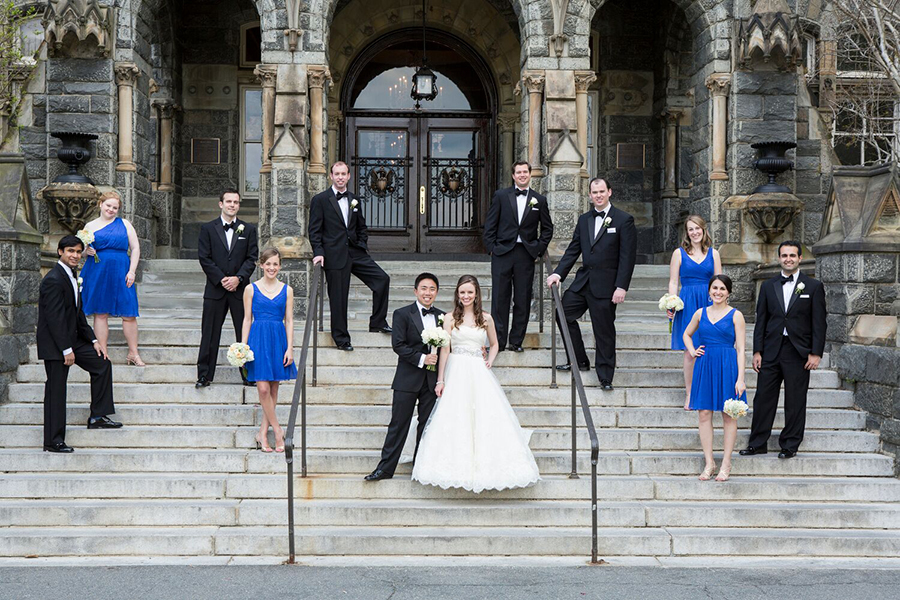 13. The stairs leading to Gaston Hall are also an option.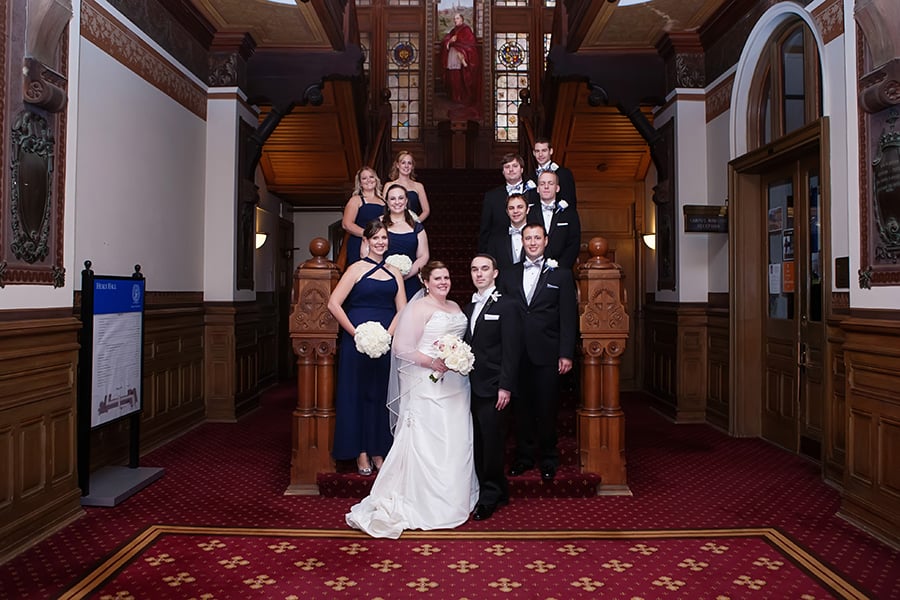 14. As are the classrooms down the hall!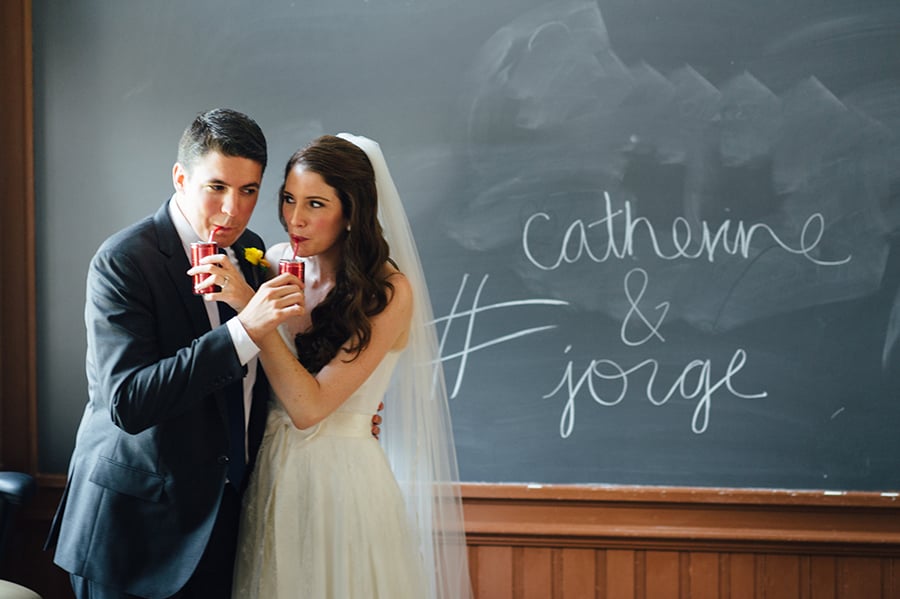 15. Of course you'll want to find the Georgetown seal.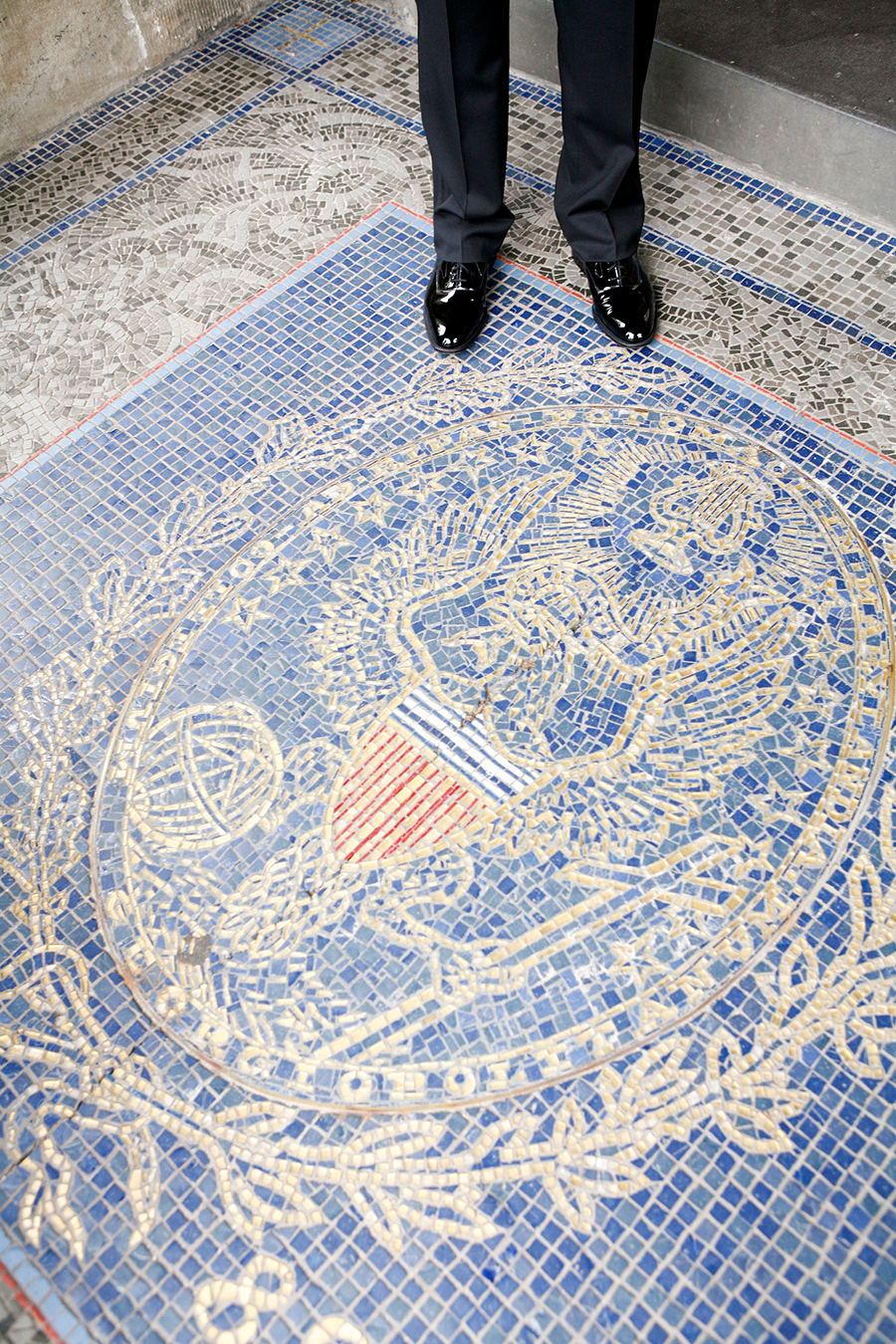 It's up to you whether or not you step on it.
16. An action shot walking across the lawn isn't a bad idea.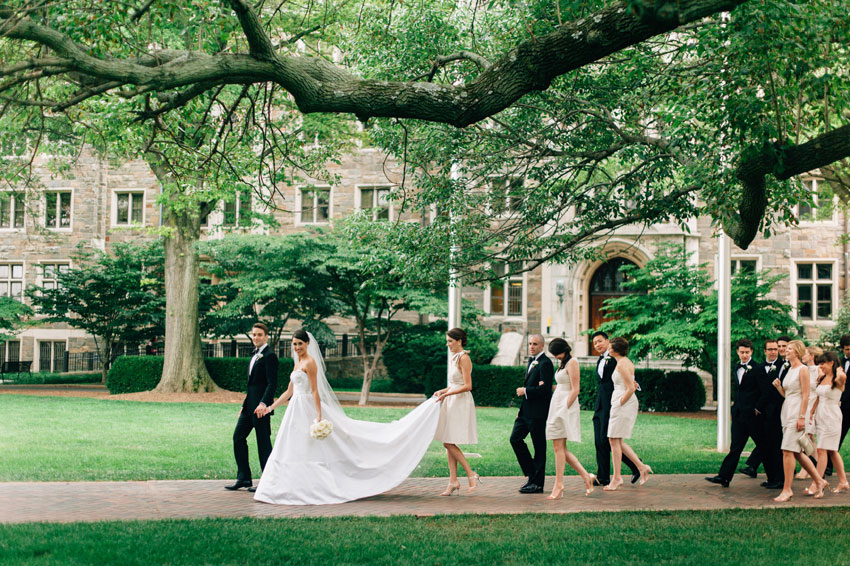 17. Neither is taking the whole wedding party to Village A for portraits!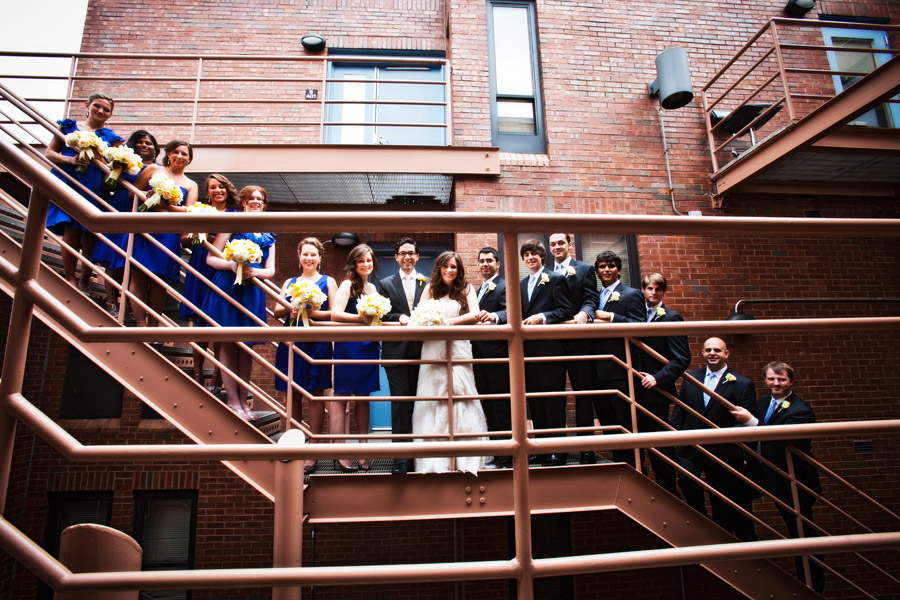 18. You can also use the stairs for just the two of you.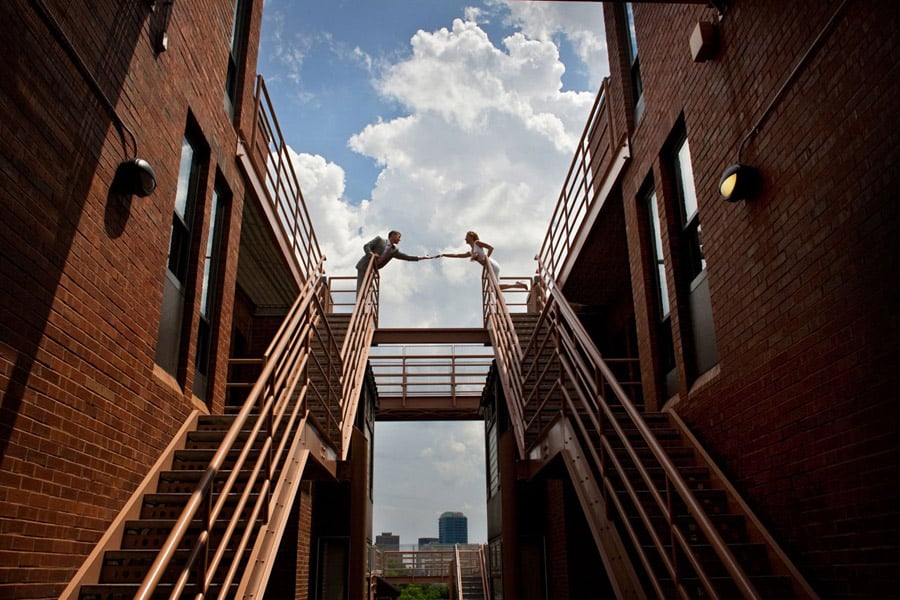 19. The front gates will perfectly frame a portrait of you and your new spouse.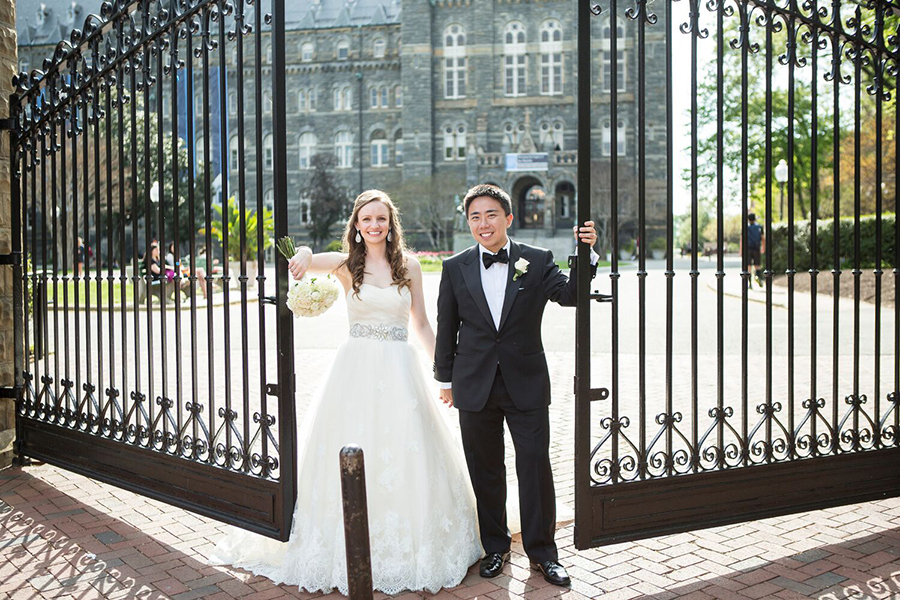 20. The Wave House mural is a pretty cool photo backdrop as well.
21. Wave to passersby as you pose on townhouse steps by the front gates.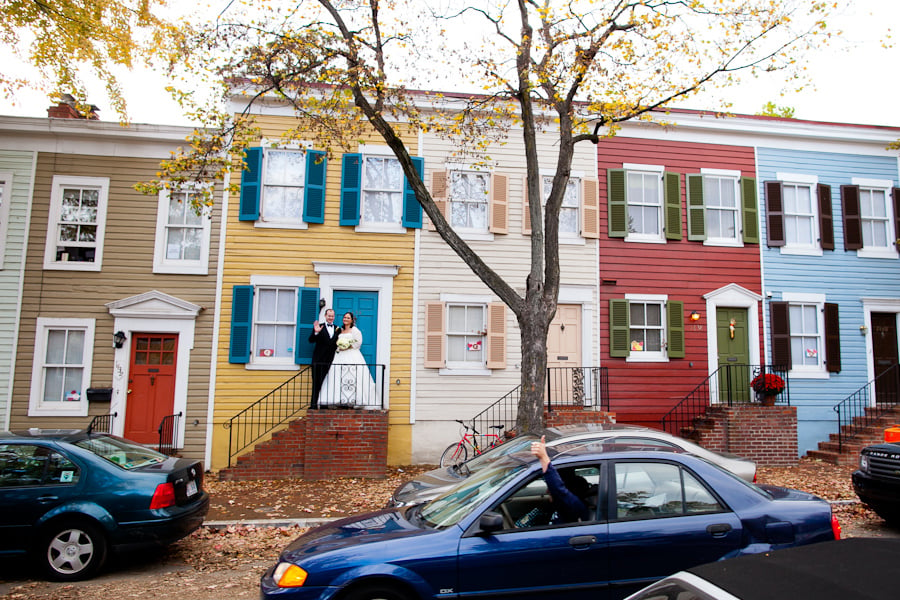 22. Surprise your spouse with a Georgetown University Pep Band performance during your ceremony exit.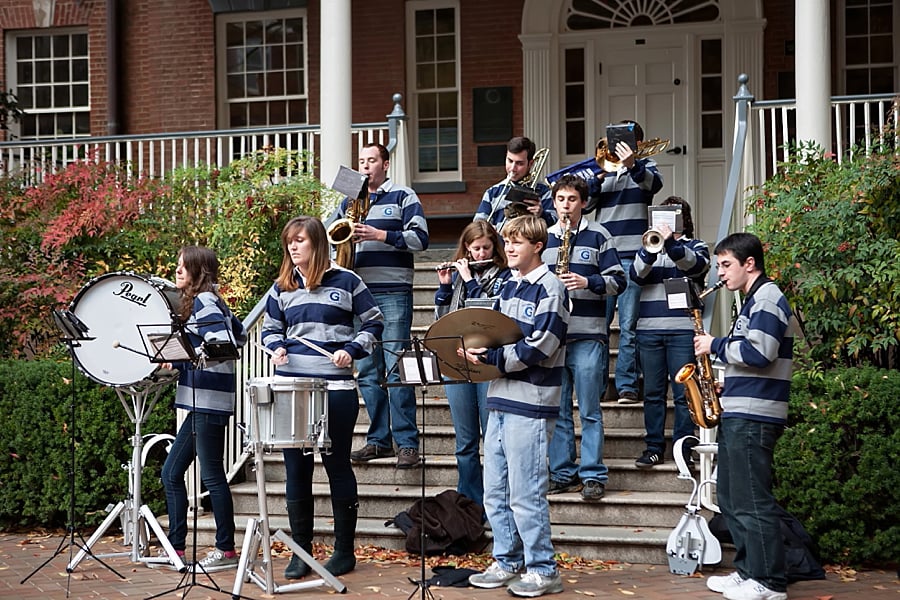 23. A visit from Jack the Bulldog is sure to induce some smiles.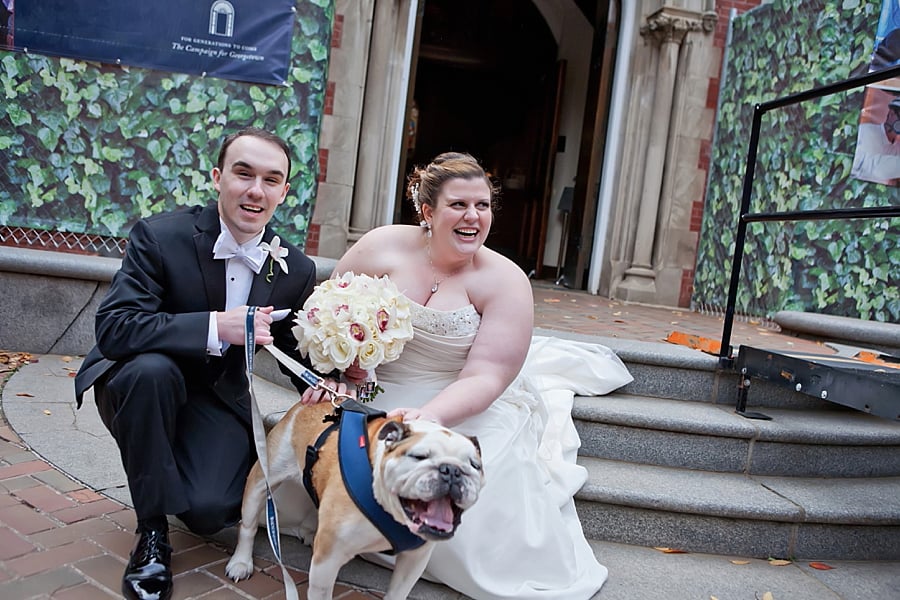 Update: Jack the Bulldog, Sr. (pictured here) sadly passed away last month. You can request the current Jack the Bulldog for social functions here.
24. If he's too busy for an in-person appearance, Jack also makes for an adorable wedding cake topper.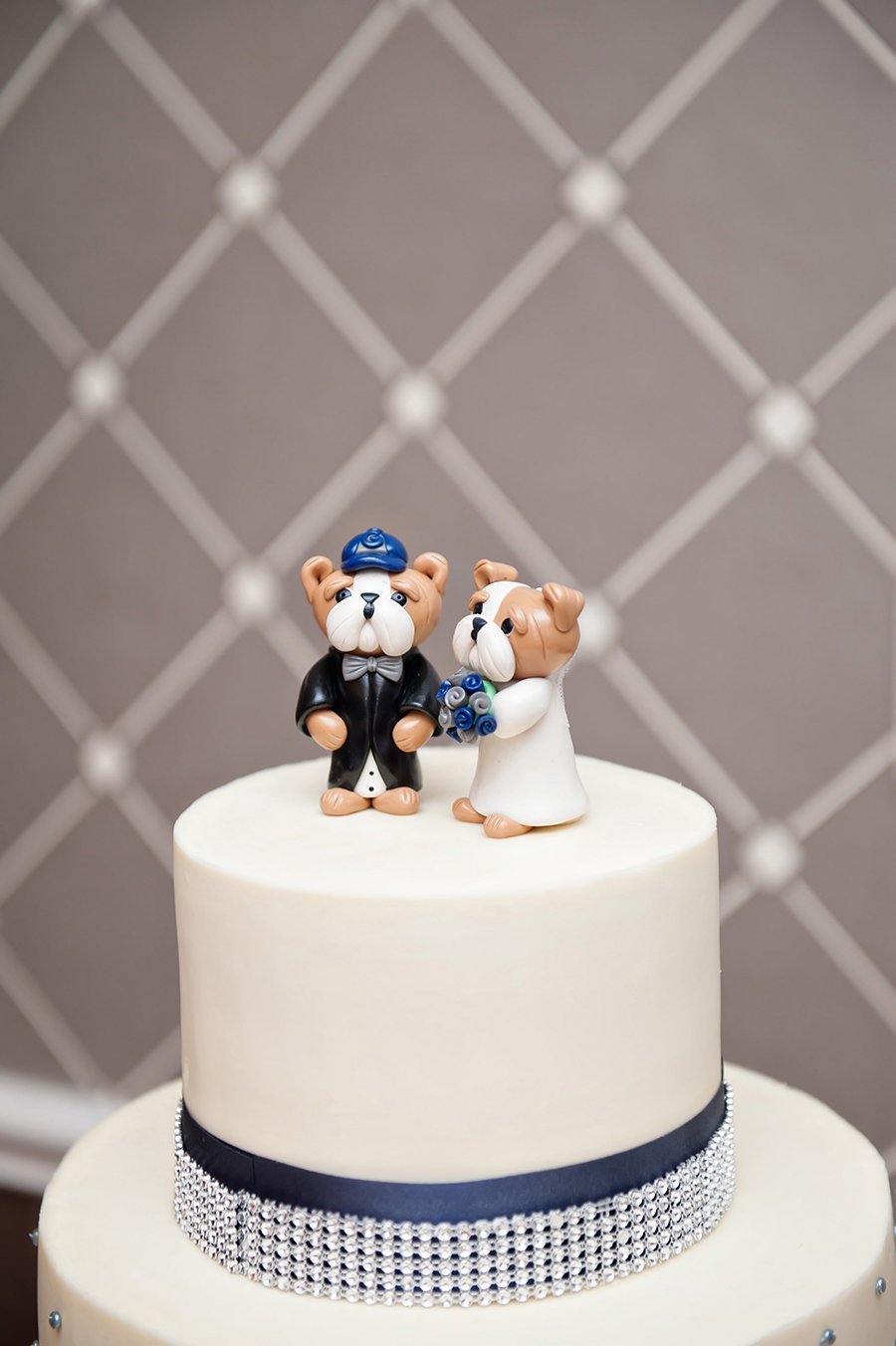 25. Jack also serves as delicious inspiration for the groom's cake!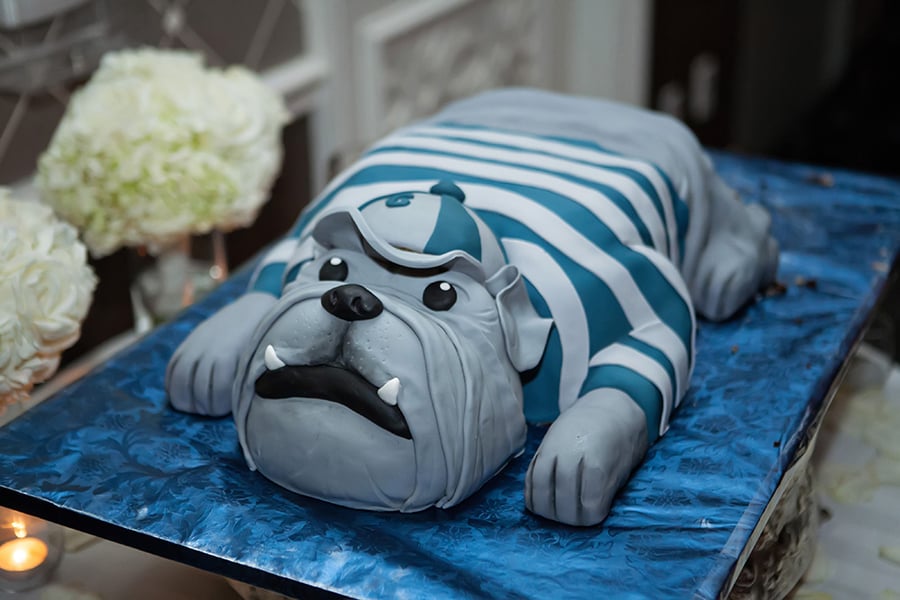 26. Hang your chair signs with Georgetown Hoya ribbon.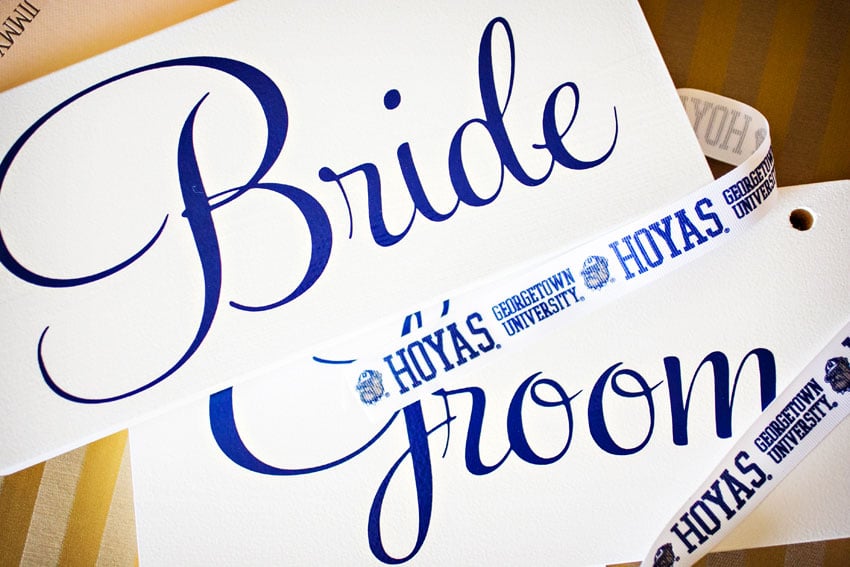 27. Draw a heart around Georgetown University on a map of the city, then use the map as your guest book.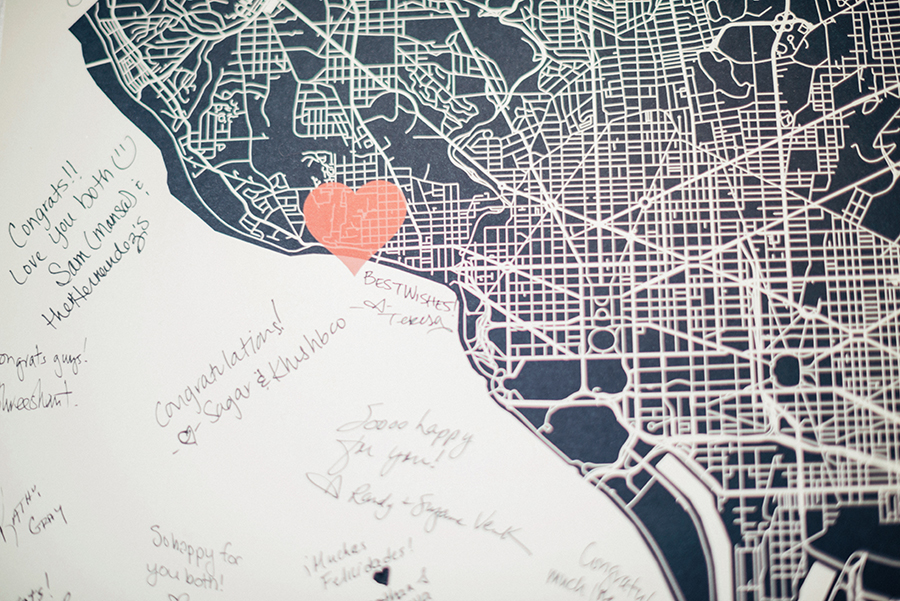 28. Instead of a sparkler exit, have guests wave pom poms and foam fingers in Georgetown colors.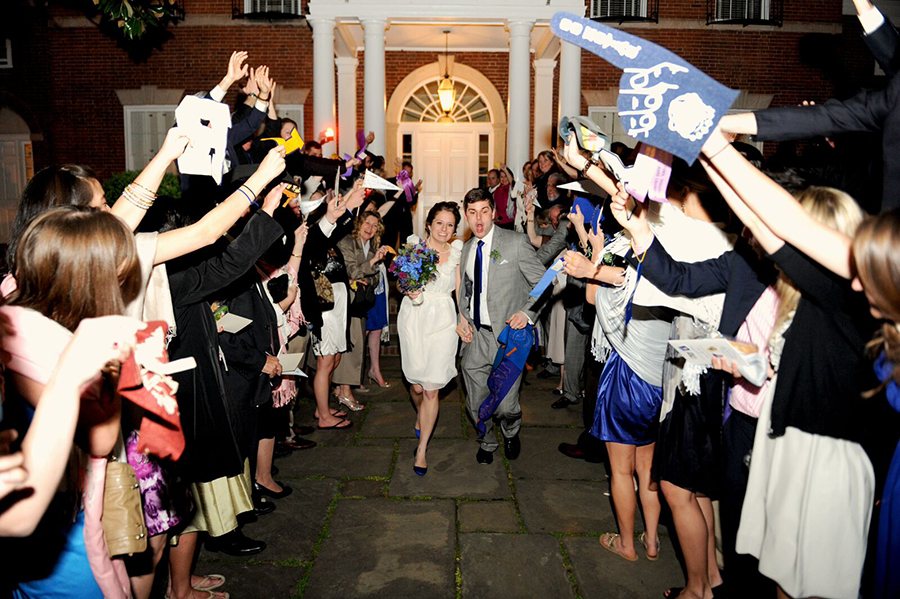 Want to see more Georgetown University weddings? Check out Tessia and Tim's modern celebration, Sarah and Andrew's classic black and gold affair, and Jane and Watson's Anderson House takeover.