OK, we're a little biased when it comes to this adorable couple. Both Silver Spring natives, Julyssa Lopez, currently a writer/editor for internal publications at George Washington University, and Eliot Stein, currently a senior content strategist at SmartThings, met as interns right here at Washingtonian Magazine. While we could paraphrase their meet-cute story, Eliot does such a wonderful job telling it that we'll let him take it away (details follow in italicized copy below). In the meantime, take a moment to notice the bike that remains constant throughtout this DC engagement session. Eliot had the leather seat installed on the back so that he and Julyssa could ride around town together, and we love that it's front and center in these photos by Mathew Ramsey.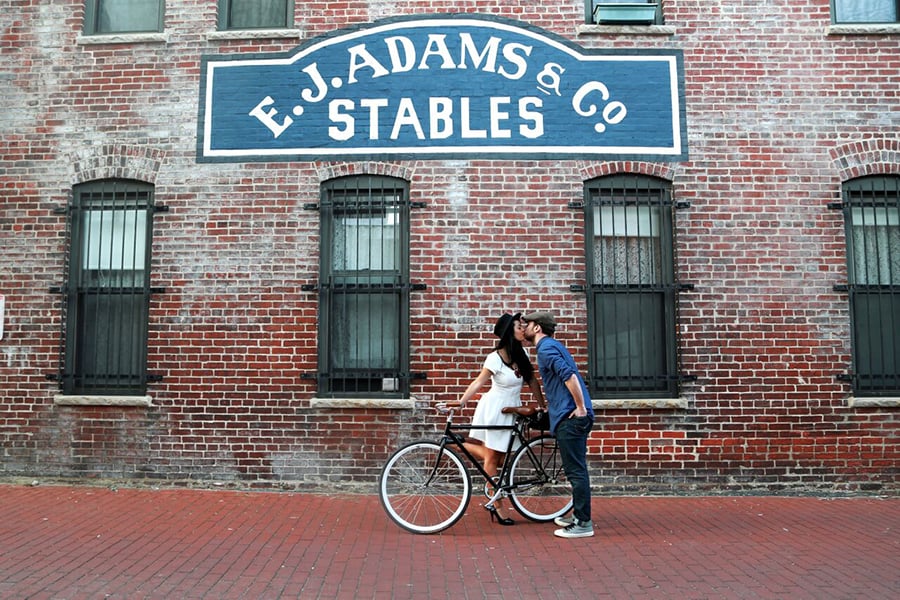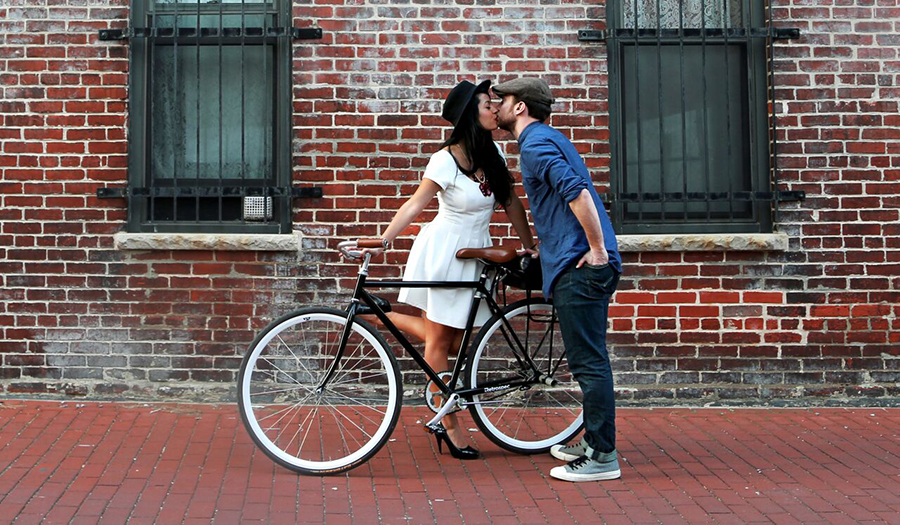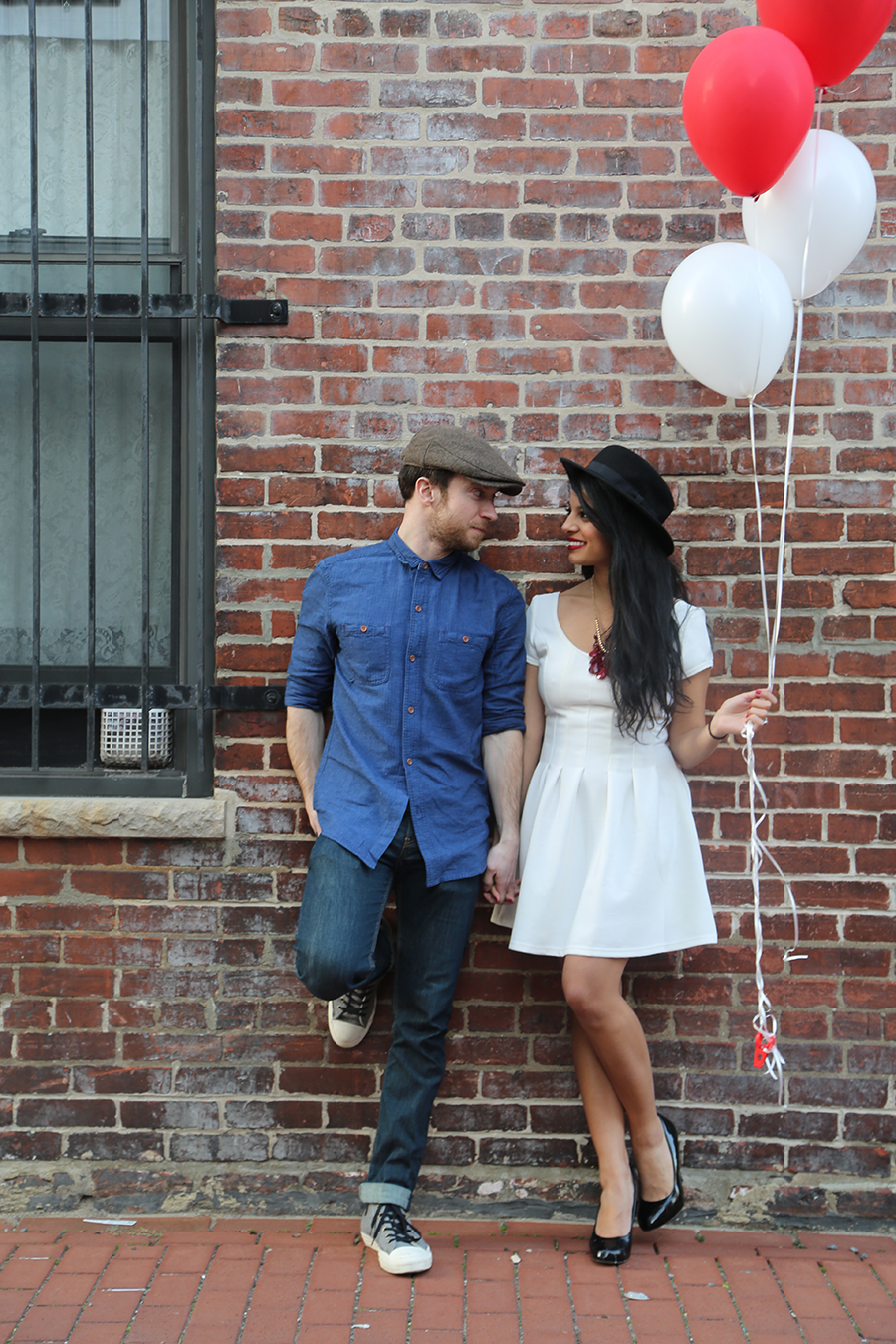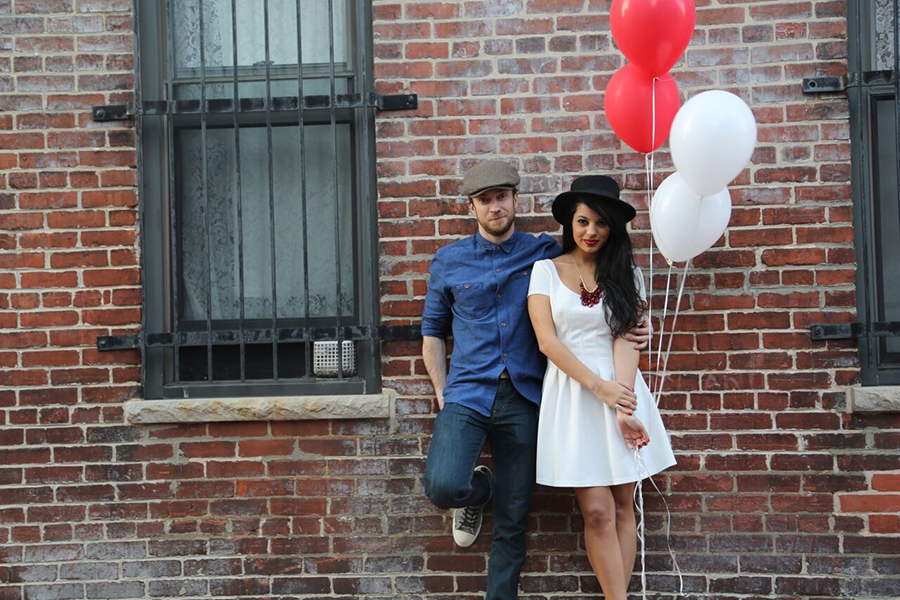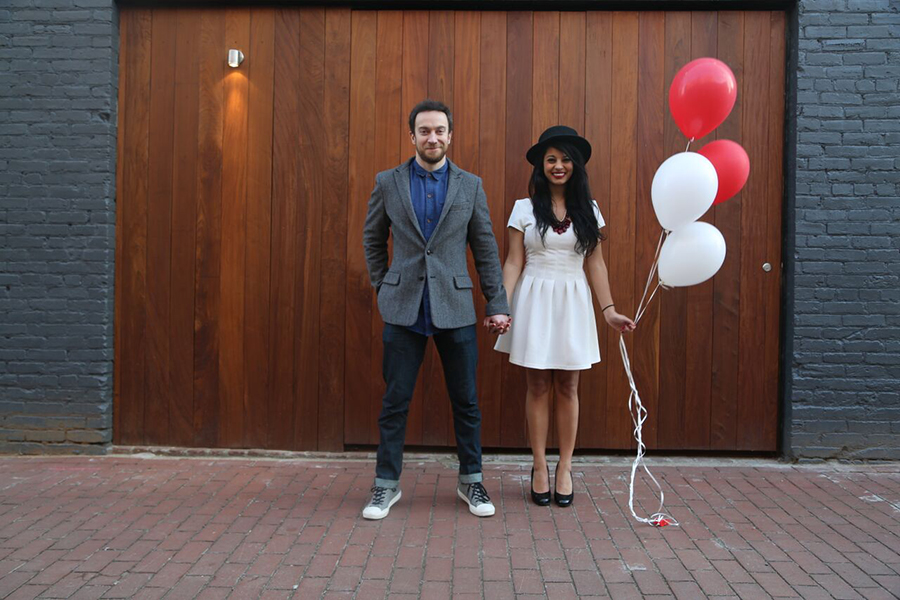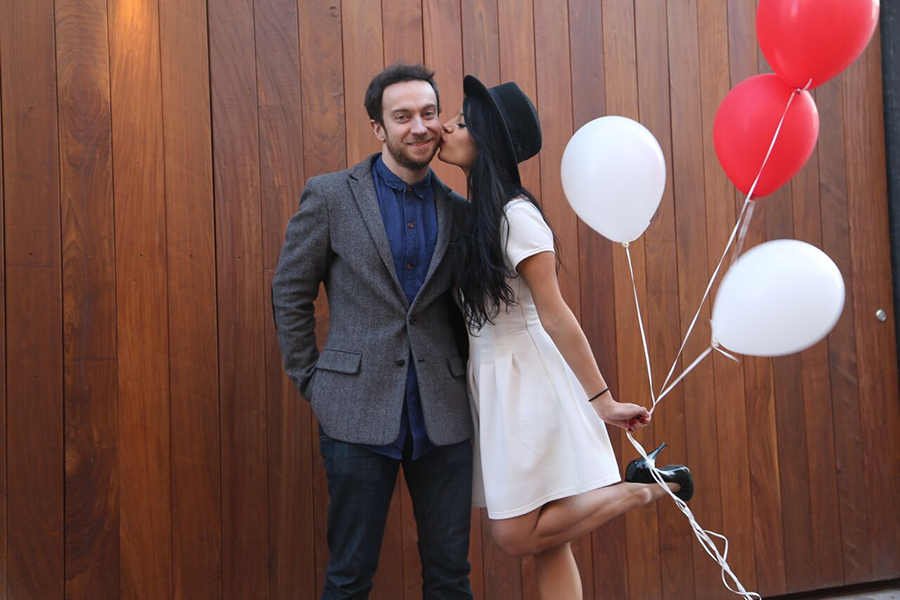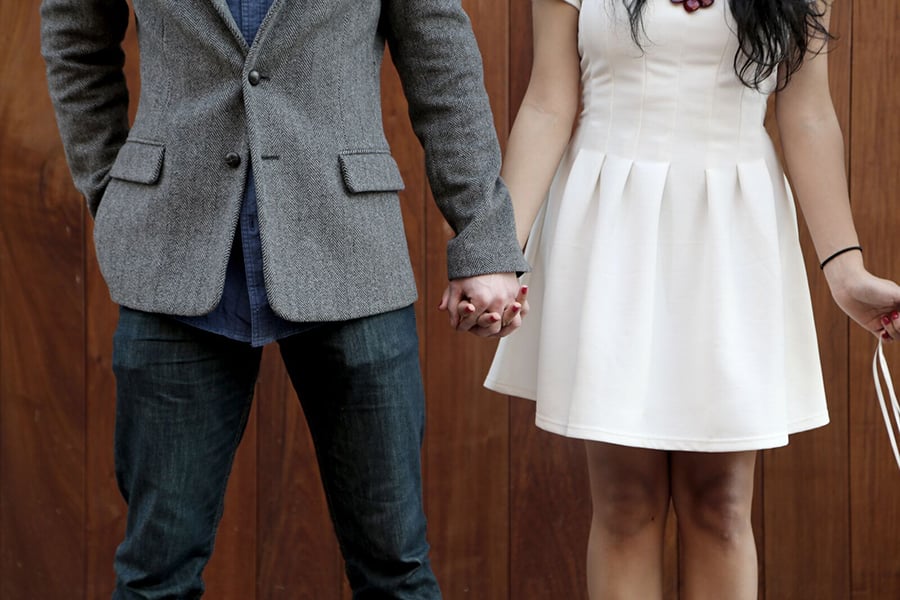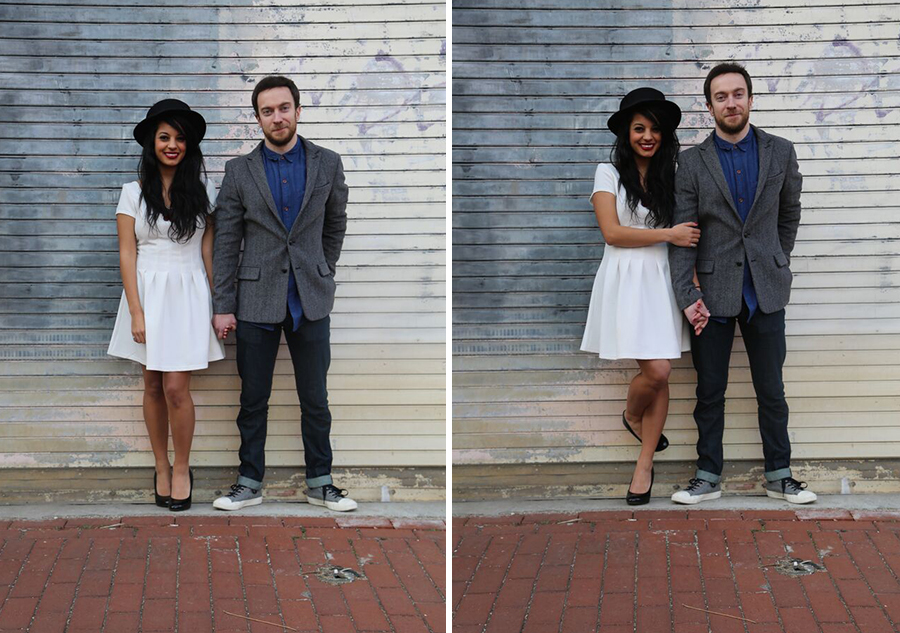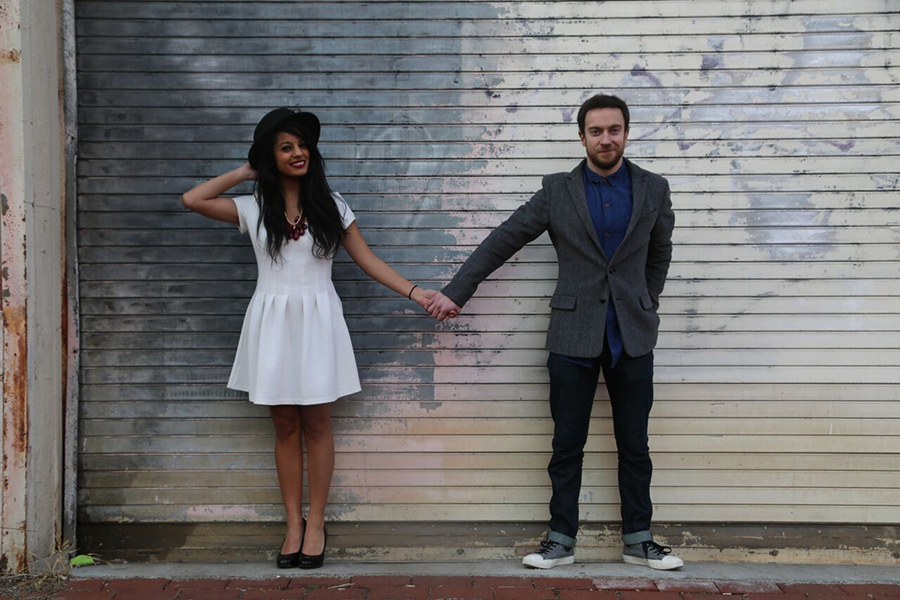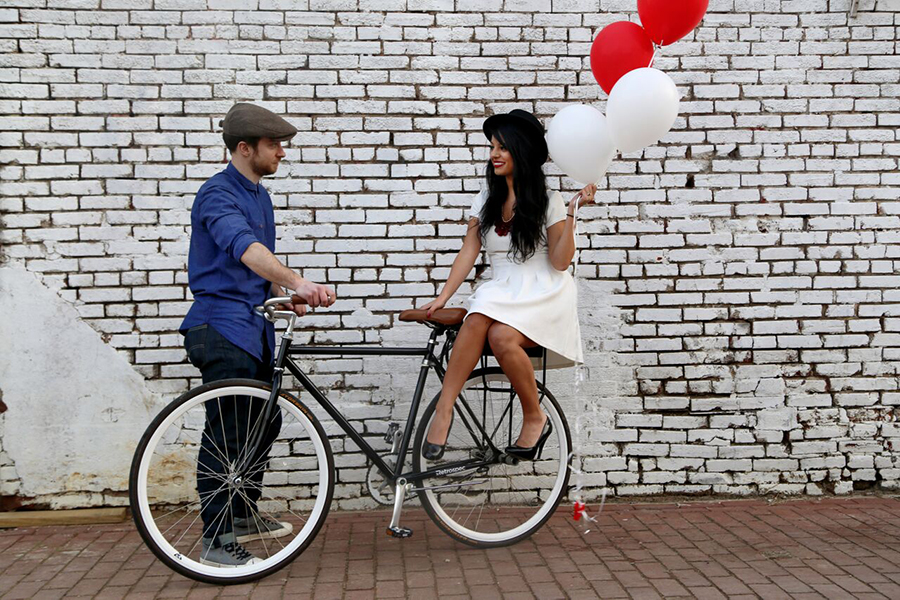 Eliot and Julyssa's love story, as told by Eliot: I had just returned to DC after several years in Sardinia and was starting an internship at Washingtonian Magazine. Our boss sat us next to each other and I soon learned that we were both from Silver Spring, had gone to the same schools, and had written for the same newspaper at Montgomery Blair High School. Julyssa even knew my mom.
That first day, everything came very naturally with her. We talked about politics in Nicaragua (where Julyssa's family is from), gushed over Vonnegut, and planned a scavenger hunt with each others' half-eaten sandwiches around the Washingtonian office. We clicked.
On my way home, I called my friend Mike and talked about her for ten minutes—never once mentioning that she was drop-dead gorgeous. Instead, I couldn't get over how funny, gracious, and thoughtful she was. She floored me.
There was only one problem: I didn't want to mix business with funny business.
And so every day for eight months, I had to sit next to this devastating mocha triple-threat for nine hours and not kiss her face. And every day for eight months, after sitting next to each other for nine hours, we'd take the Metro all the way back to Takoma together and walk back to my car so I could drive her home to her parents' house.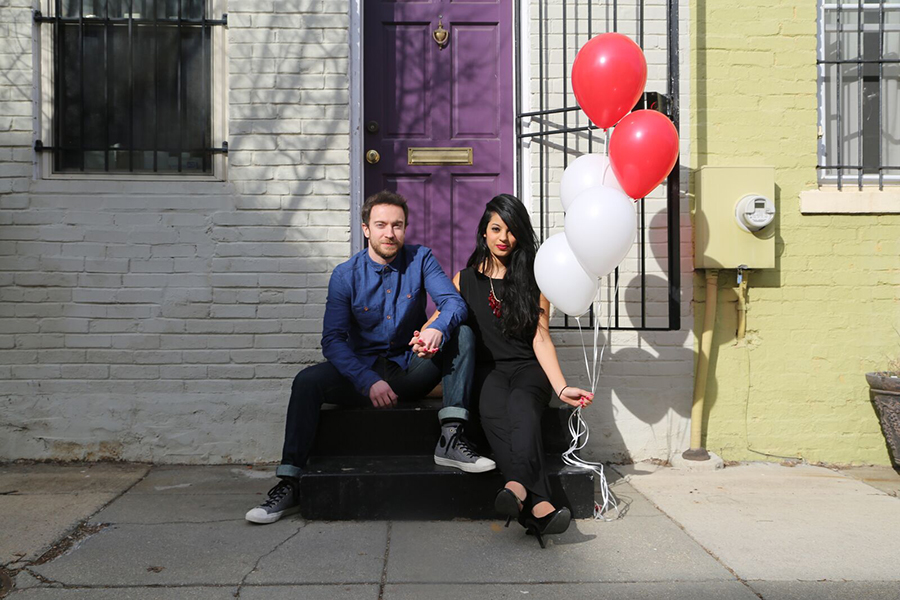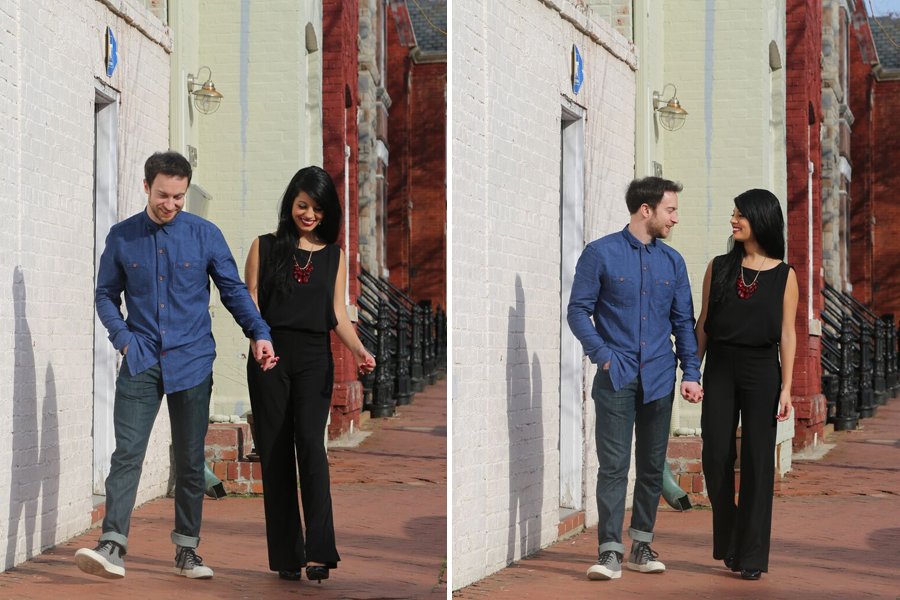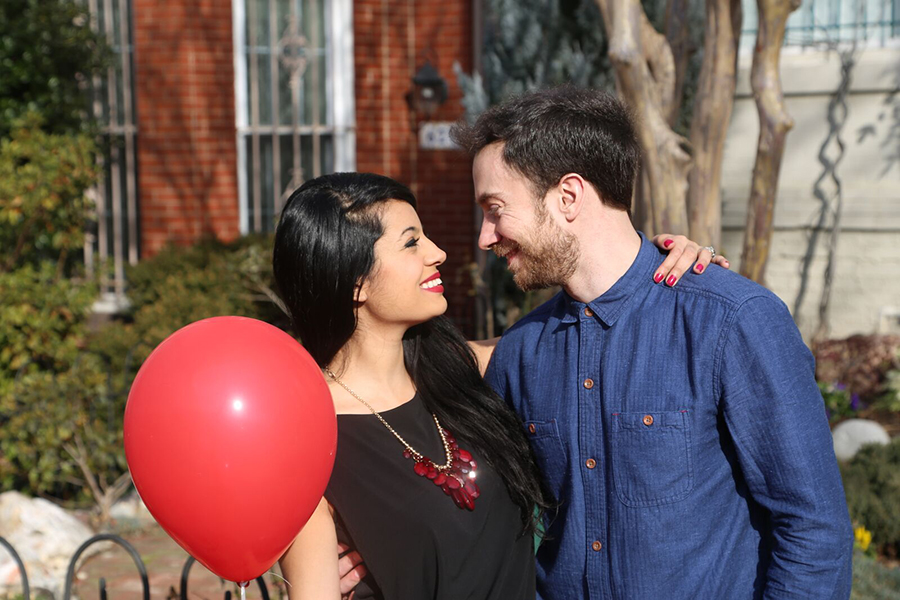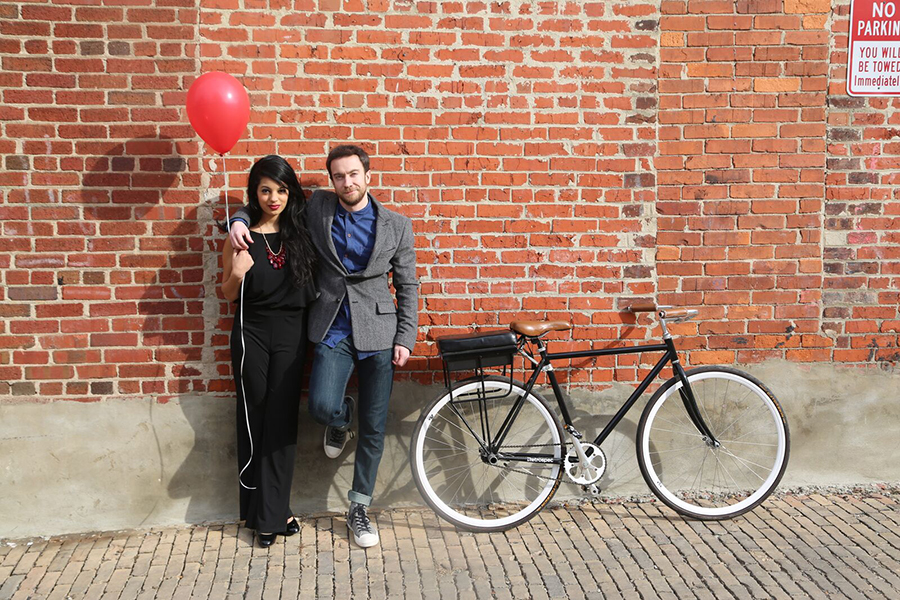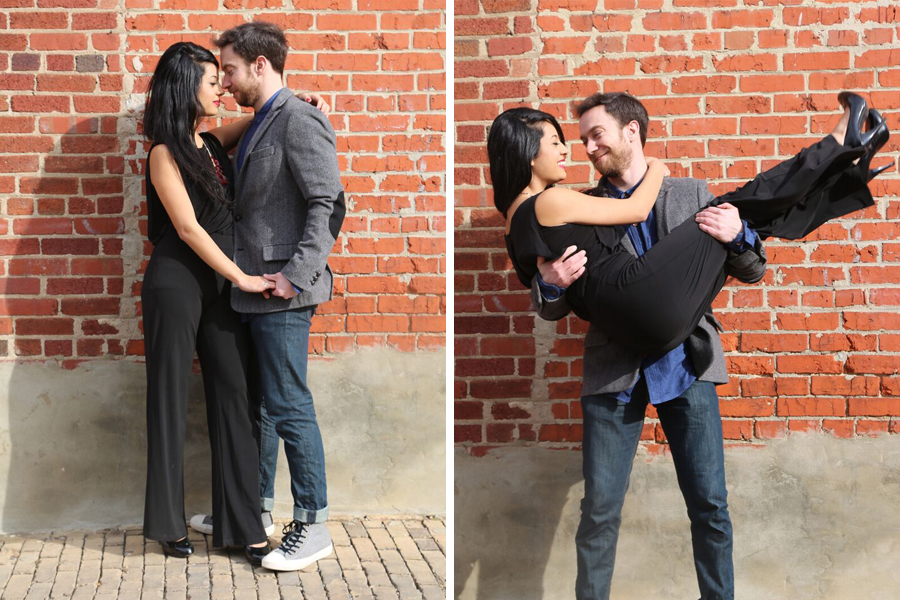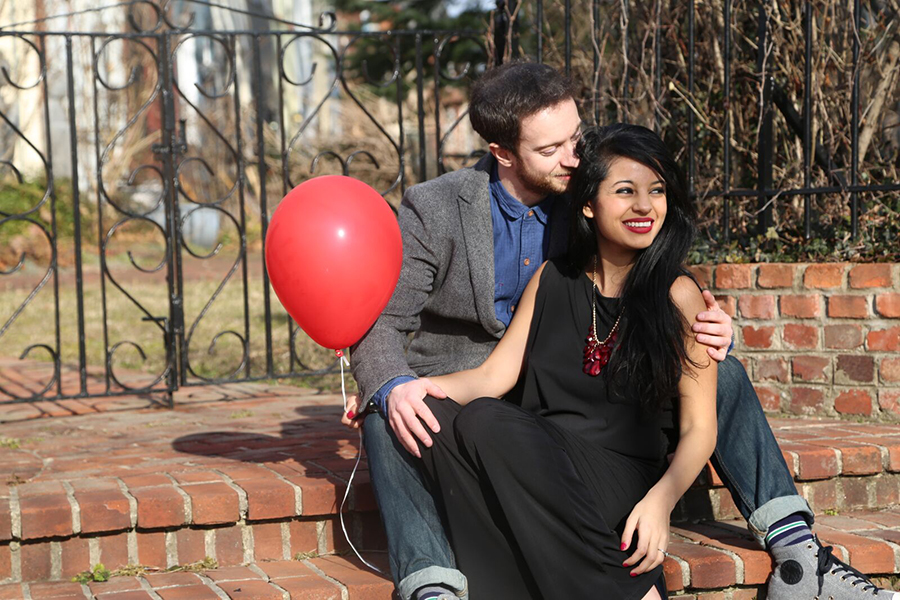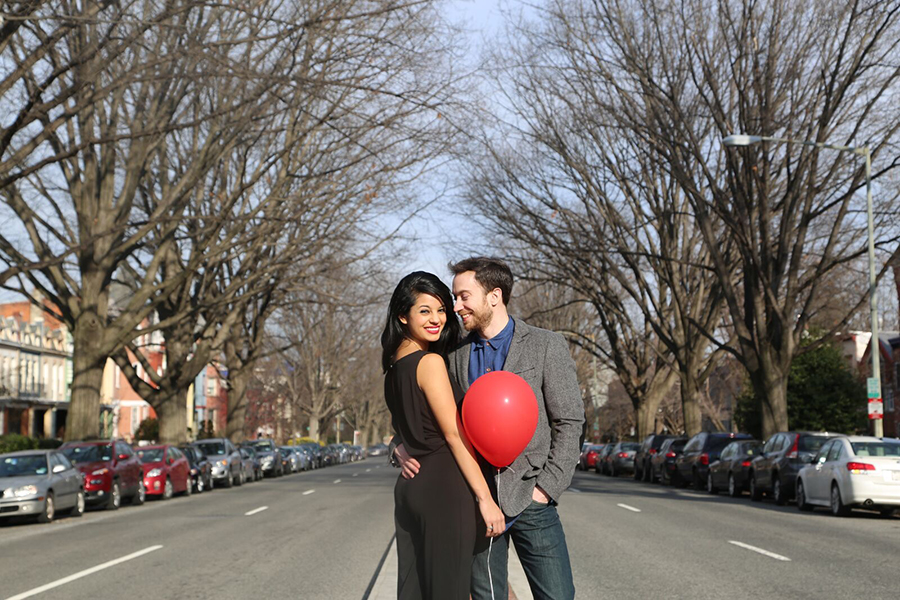 We laughed, flirted, and somehow managed to become close friends despite awkwardly fumbling around one another like baby animals. She gave me a book by my favorite author; I planned a surprise birthday party for her. On our last day as co-workers, after sitting together for nine hours and taking the Metro all the way back to Takoma together, we were walking back toward my car when I grabbed her hand, led her behind a Victorian mansion and into a little gazebo that we passed each day on our way home, and kissed the bejeezus out of her.
Five years later, we continue to click, and she still floors me every single day by how funny, gracious, and thoughtful she is.
Congrats to the happy couple, who got engaged after Eliot proposed with an extremely elaborate plan. "It was basically the biggest surprise of my life," says Julyssa. "It consisted of a video of our families, a proposal in the gazebo where we first kissed, and then a massive surprise party with our closest friends. He'd flown out my best girlfriends from Chicago, New York and Rhode Island to celebrate!"
They are planning a September wedding in Richmond.
More Washington Engagement Sessions We Love:
A Modern Engagement in the Mosaic District
Cherry Blossom Engagement Photos at the Tidal Basin