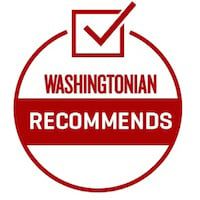 If you flip over your drugstore bottle of moisturizer, and the long list of impossible-to-pronounce chemicals on the back freaks you out, it's okay–you have other options. In the past couple of years, DC has seen the addition of several organic and all-natural beauty shops where you can avoid parabens, preservatives, and the Obama-banned microbeads.
This gorgeous beauty shop opened in May 2015 at O Street Studios, and since then it's been supplying Washingtonians with products that pass owner Becky Waddell's "ingredient label purist" standards. Everything in stock is American-made and vegan–and you won't find any fragrances, dyes, or thickeners on Be Clean's shelves, even if they're the so-called "natural" versions. Instead you'll shop lines such as Aster + Bay, Soul Sunday, Mischo Beauty, and Herbivore Botanicals. Be Clean 52 O St., NW, Studio 308.
Bluemercury co-founder Marla Malcolm Beck's M-61 line is a powerful set of vitamin-filled skincare products that avoid all parabens, synthetic fragrances and dyes, sulfates, and phthalates. The collection can take you from cleansing to moisturizing to anti-aging, and her on-the-go products are potent–and as we recently discovered, favorites of Instagram's Eva Chen. Plus, as of September, Beck added a vegan makeup line to Bluemercury, featuring the store's very first paraben-free mascara. Bluemercury, multiple area locations.
A beauty-writer-turned-perfume-manufacturer, Susanna Compton launched her line of botanical perfumes in May 2015. She uses certified organic or wildcrafted essential oils, absolutes, balsams, and resins to create her scents, of which there are currently three: Gateaux, Pretty Bird, and Sundays. For those who really want to get hands-on, Compton also hosts perfume blending workshops at The Lemon Bowl. Florescent products can be purchased online here.
Union Market got just a bit cooler when Follain opened up in May, bringing their oh-so-Instagrammable shelves of products which pass their Safety Pledge and lack any of the chemicals or preservatives on their Restricted Ingredients list. The shop markets over 40 brands with skincare, bath and body, hair, and makeup products, along with men's shaving products and bottles of suncare lotions and sprays. Follain, Union Market, 1309 5th St., NE.
The California brand started with olive oil-based soaps, but it now supplies everything from chia seed cleansing oils to avocado mint hair conditioner. The shop avoids all synthetic fragrances and colors, as well as parabens and sulfate cleansing agents, opting for organic ingredients, pure essential oils, vitamins, and antioxidants instead. The chain is also a member of PETA, so they don't test their products on animals and refuse to conduct business with any labs that do. Lather, Mosaic Shopping Center, 2910 District Ave., #155.
The DC-based skincare line is made up of handcrafted, all-natural, and 100-percent organic products. The Combat-Ready line is filled with on-the-go items like bug repellant and skin balm that have been used by real United States troops overseas, so your chapped hands or lips should be no problem for Skincando's high-quality set. Skincando products may be purchased online here.