Walk Through History
Sure, Fort Sumter is a must-see attraction in Charleston, just as you wouldn't miss the monuments when visiting Washington. The water-locked embattlement in Charleston Harbor is where the first shot of the Civil War was fired, and on nice days the whole trip is memorable and family-friendly—it includes a ferry ride (watch for dolphins), an optional self-guided walking tour or free roam around, and a small museum ($19.50 adults, $12 kids; tickets at fortsumtertours.com).
This is history on a grand scale—told much as we're used to history being imparted at DC's institutions. Yet one of the wonderful things about Charleston isn't the sight-gazing but the way the centuries-old city is so immersed in history that residents are still living it today. Take, for example, the fascinating Gullah Tours, named after the language spoken by the area's first African- American inhabitants ($18; gullahtours.com). Alphonso Brown, a fluent Gullah scholar who grew up in a nearby community, guides as many as 21 guests through historic sites such as the Old Slave Mart as well as places of cultural importance, including a traditional sweetgrass-basket market and blacksmith shop.
Charleston is also home to a vibrant Jewish community dating to 1695 as well as the oldest continuously operating synagogue in America. Chai Y'all Tours, led by Janice Kahn, can be arranged for as few as two visitors and customized to particular interests. (Call 843-556-0664 for reservations and prices.)
Sometimes the past lives on in less pleasant ways, as the guides on the Haunted Jail Tour would have us believe (21 Magazine St.; 843-722-8687 for tours). Even if you don't have kids in tow, creeping around the 19th-century prison is a blast—as long as you can stomach tales of murderous criminals, told in the dark.
Tour a Luxe Home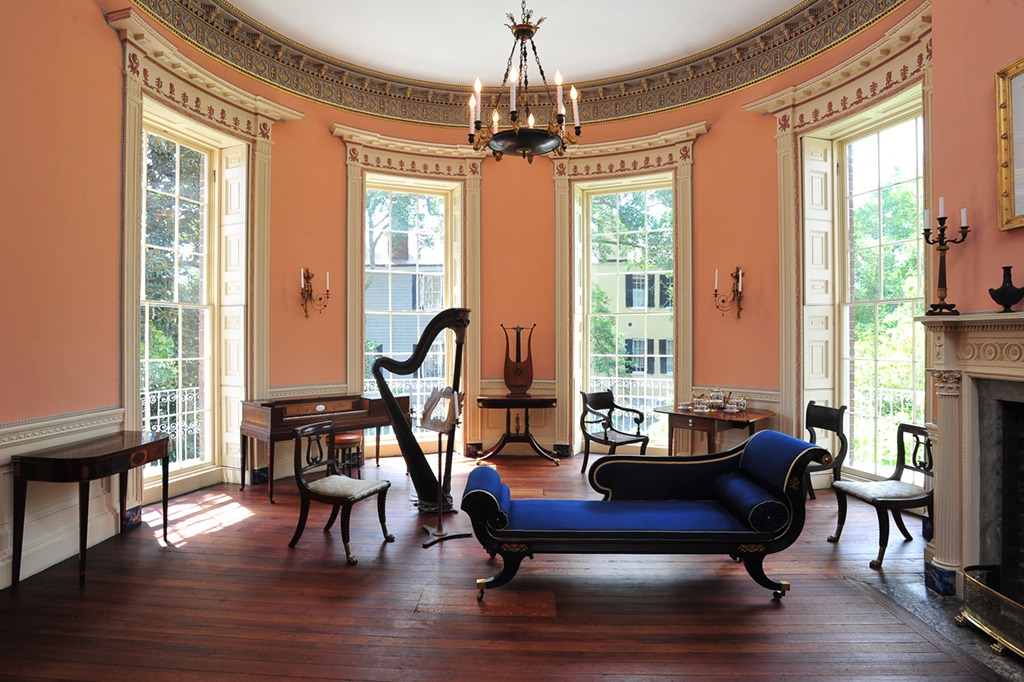 We're not saying Washington doesn't have some fine private gardens. But in Charleston, they're seemingly everywhere, making spring a great time to visit. The annual Festival of Houses & Gardens—this year March 16 through April 24—is a rare opportunity to see inside stately private homes and yards. If you miss the festival, you can still visit a historic property. The Nathaniel Russell House (51 Meeting St.; 843-723-1623; $5 to $12) is a showstopper; the 1808 property has been artfully restored with period antiques and paintings. Interested in an overnight stay? Try 21 East Battery (21 E. Battery; 843-556-0500; $395 a night and up), a plush bed-and-breakfast on the grounds of the Edmonston-Alston House.
Sip a Cocktail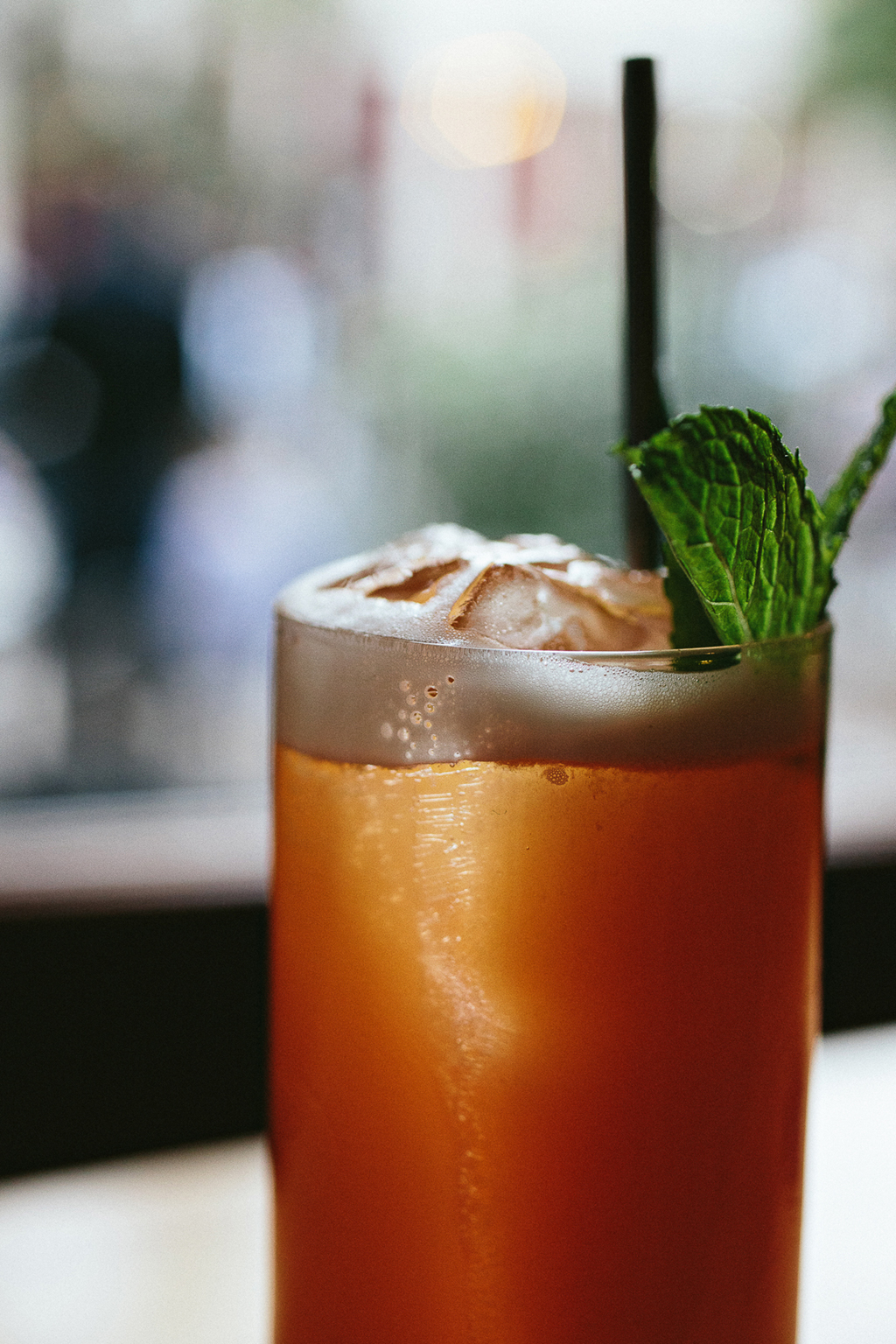 Charleston is a drinker's town and, as in Washington, top restaurants pour some of the best cocktails. If you can't get a table at Sean Brock's eternally hot Husk (76 Queen St.; 843-577-2500), consider the tucked-away barroom where drinks are rooted in Southern tradition. (We're fans of the Dragoon's Punch.) The cozy Gin Joint (182 E. Bay St.; 843-577-6111) never disappoints for creative libations—tell the bartender your preferences for dealer's-choice drinking. The Cocktail Club (479 King St.; 843-724-9411) is a respite from the rowdy college bars on Upper King Street (the Georgetown of Charleston), though the scene is still fun and unpretentious, especially on the roof in warm weather. It's worth a return trip the next day—the Macintosh, an adjoining sister restaurant (479-B King St.; 843-789-4299), dishes up killer biscuits and sausage gravy for brunch.
Dive Into Seafood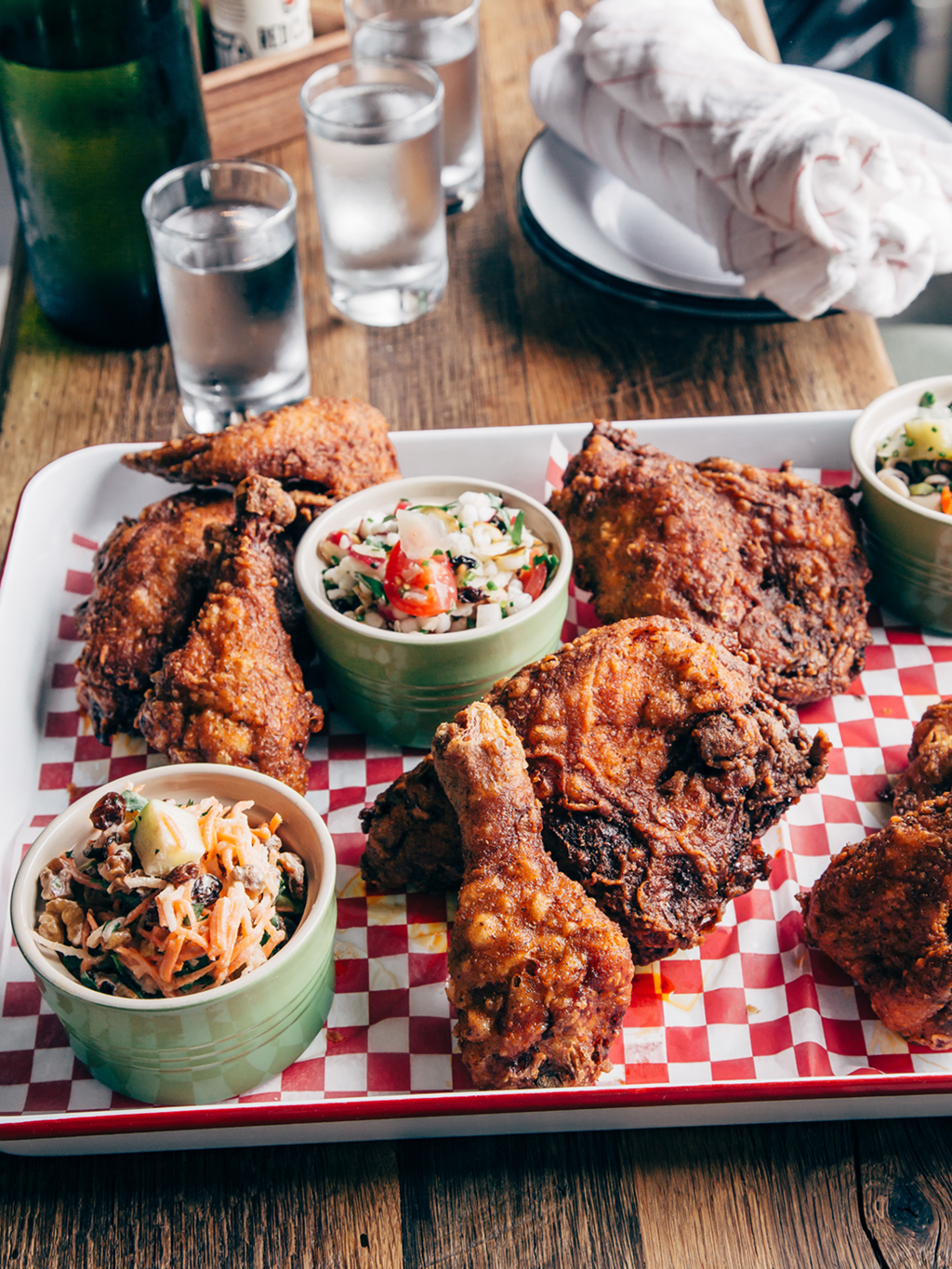 Southern feasting calls to mind fried chicken and barbecue—of which Charleston has plenty—but this port city's culinary talent shines when it comes to sea-food (whereas you wouldn't miss out if you skipped the crab dishes by most local chefs while visiting DC). For a splurge, head to the Ordinary (544 King St.; 843-414-7060), where servers ferry pristine shellfish platters and creative small plates (don't miss the oyster sliders) inside a lofty former bank. Leon's Oyster Shop (698 King St.; 843-531-6500) might look like a dive, housed as it is in a former auto-body shop, but you'll find a scrappy-chic decor, Champagne on the menu, and sublime chargrilled bivalves and fish sandwiches. For true home-style eating, try Nana's Seafood & Soul (176 Line St.; 843-937-0002), whose seafood dinner is a heaping fried-to-order jumble of shellfish, whiting, and deviled crab.
Hit the Beach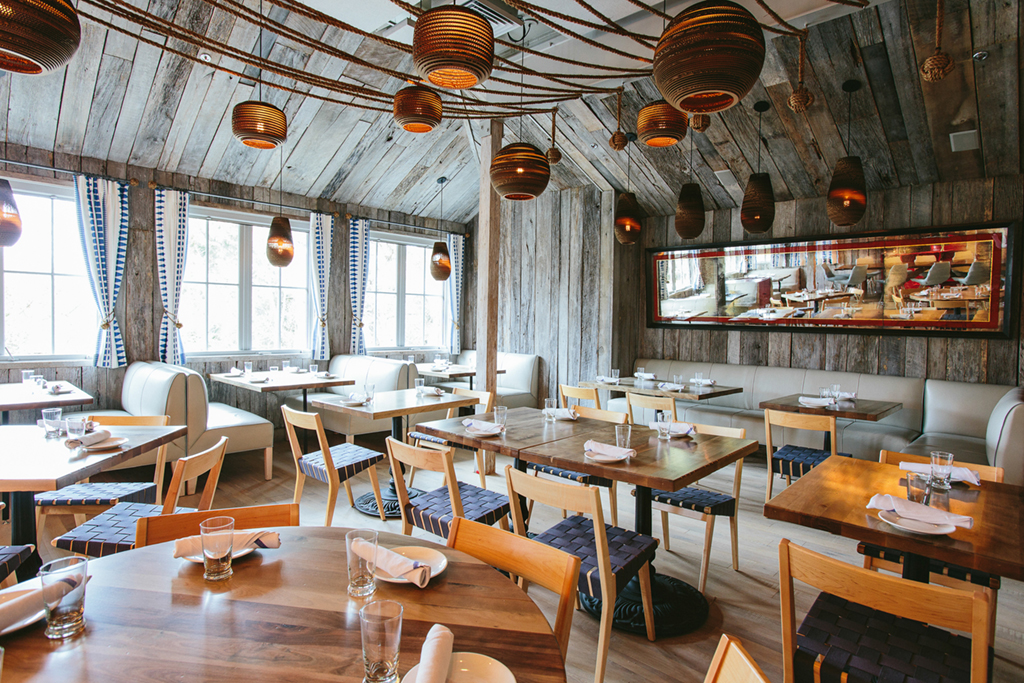 It may seem counterintuitive to leave Charleston once you arrive, but rent a car—or hire a taxi—and do it anyway. The nearby oceanfront destinations are as much a part of the experience as the Chesapeake Bay is to Washington. Each town has its own personality and crowd—the boardwalk-kitsch of Folly Beach, Isle of Palms' sprawling golf courses. Our favorite: low-key Sullivan's Island, a 20-minute drive from downtown. Make a day of it on the long, wide swath of sand, or rent a bike from Sealand Adventure Sports (2205 Middle St.; 843-330-8156) to pedal around. Refuel at the Obstinate Daughter (2063 Middle St.; 843-416-5020), with tasty thin-crust pizzas and house-made pasta.
This article appears in our April 2016 issue of Washingtonian.