Two brides meant two bridal parties and twice the fun at Jordyn (Jordy) Kirr and Jaclyn (Jackie) Simpson's navy and sea foam green farm wedding, captured in the photos below by Amanda McMahon Photography.
Like B&G on Facebook | Follow B&G on Instagram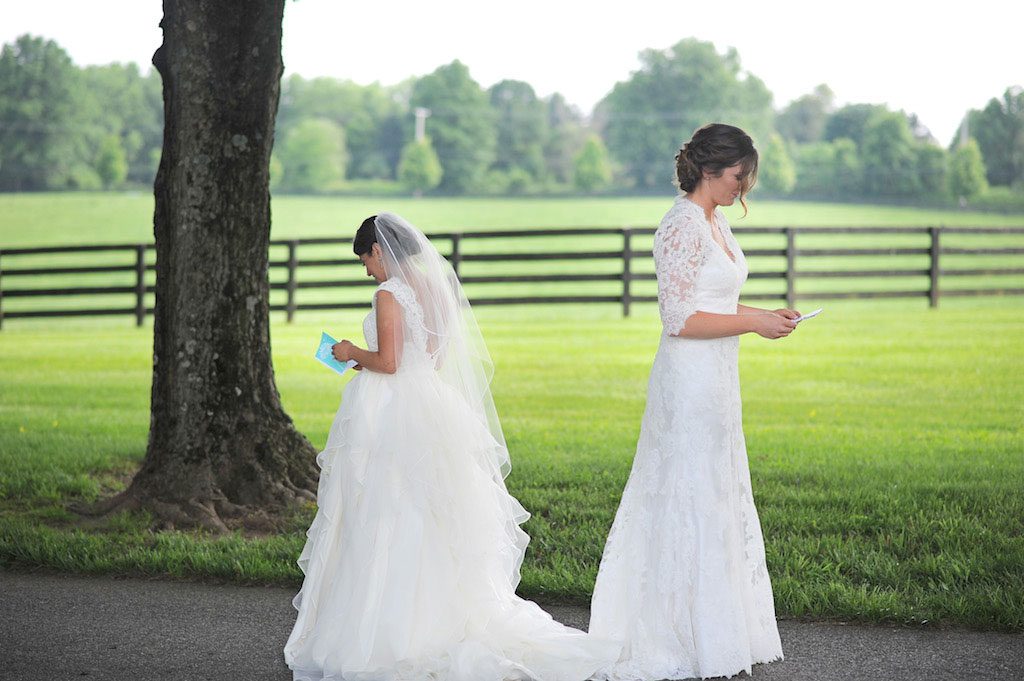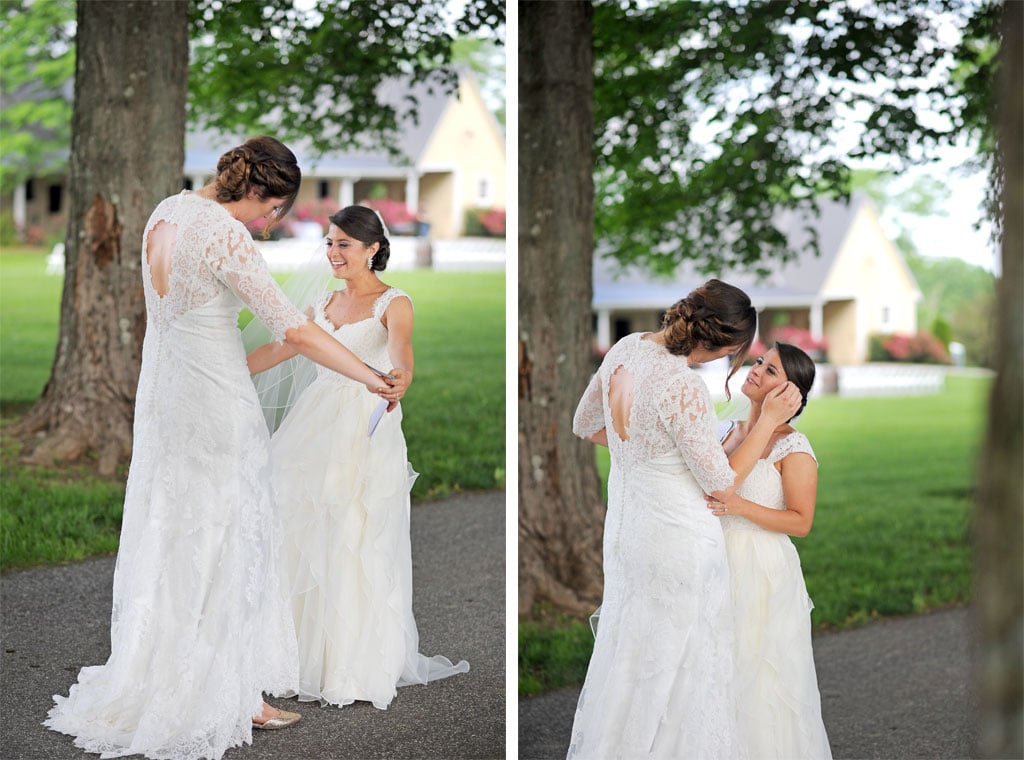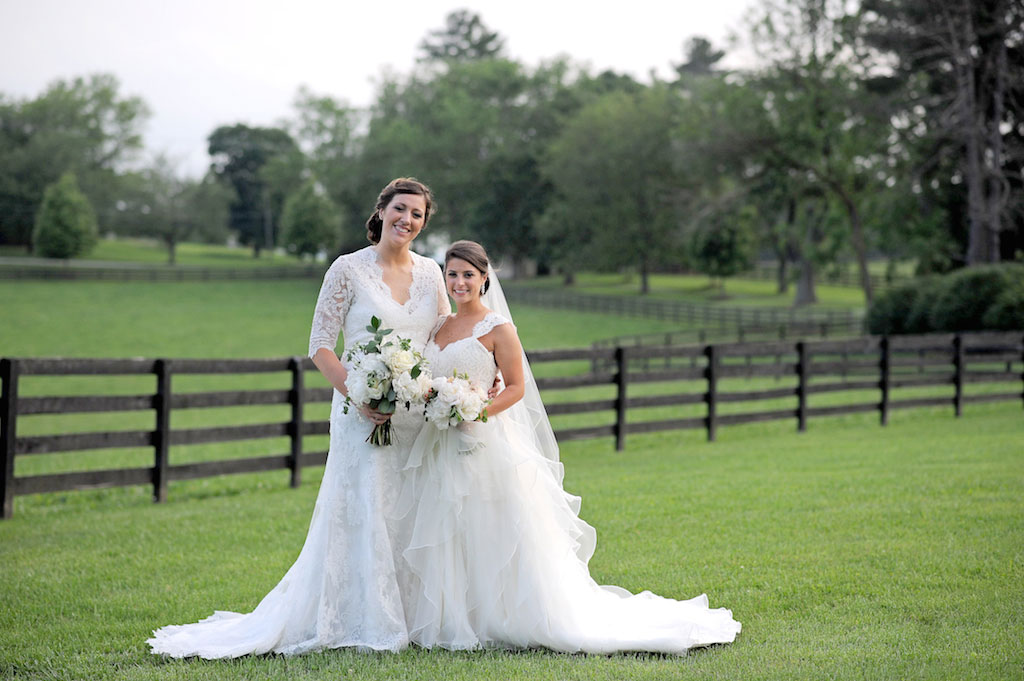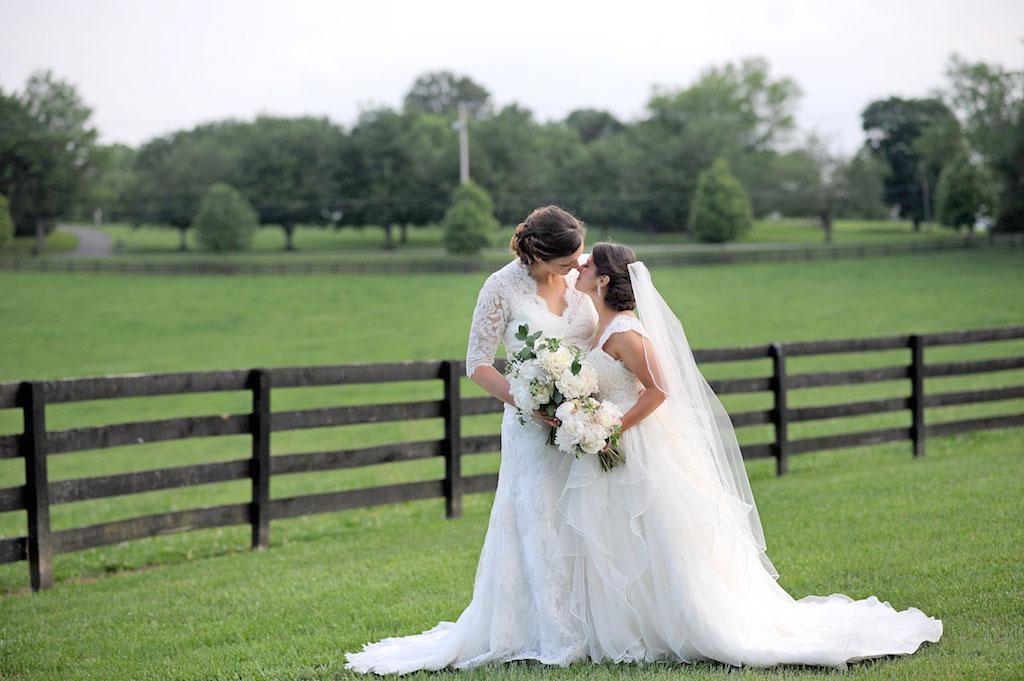 Given that Jordy is a lacrosse coach and Jackie is a volleyball coach, it made sense that they'd plan their first meet-up around a sporting event after mutual work friends introduced them. They were working in Milwaukee, Wisconsin at the time, so they met up at a Green Bay Packers game where both were eager to get to know the other better. By the end of the third quarter, they'd shared their first kiss, and an official first date over a home cooked breakfast later followed.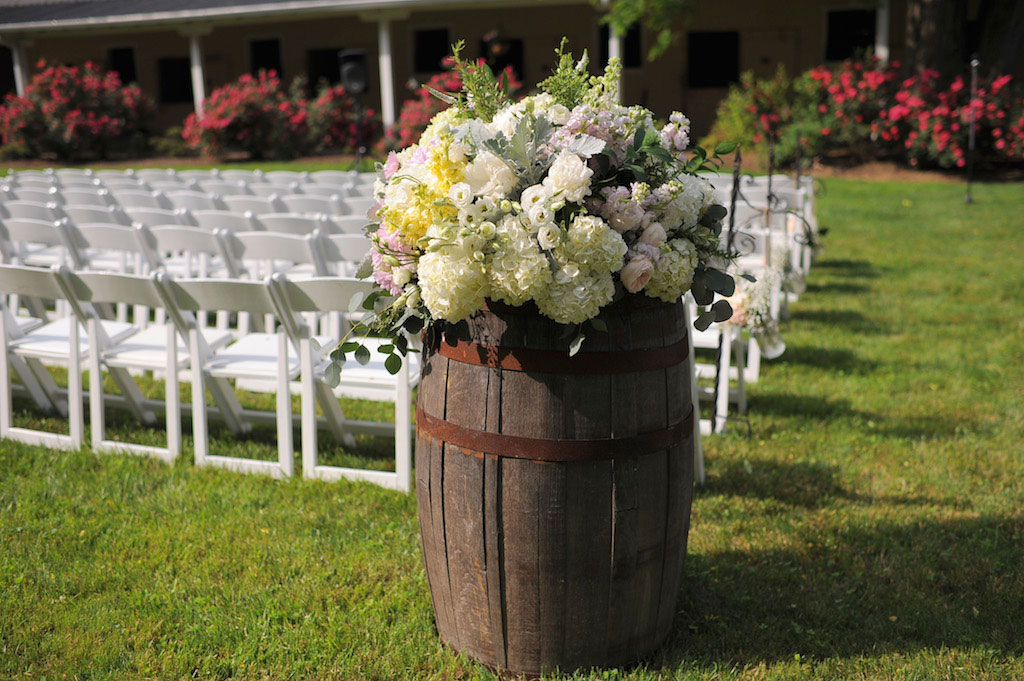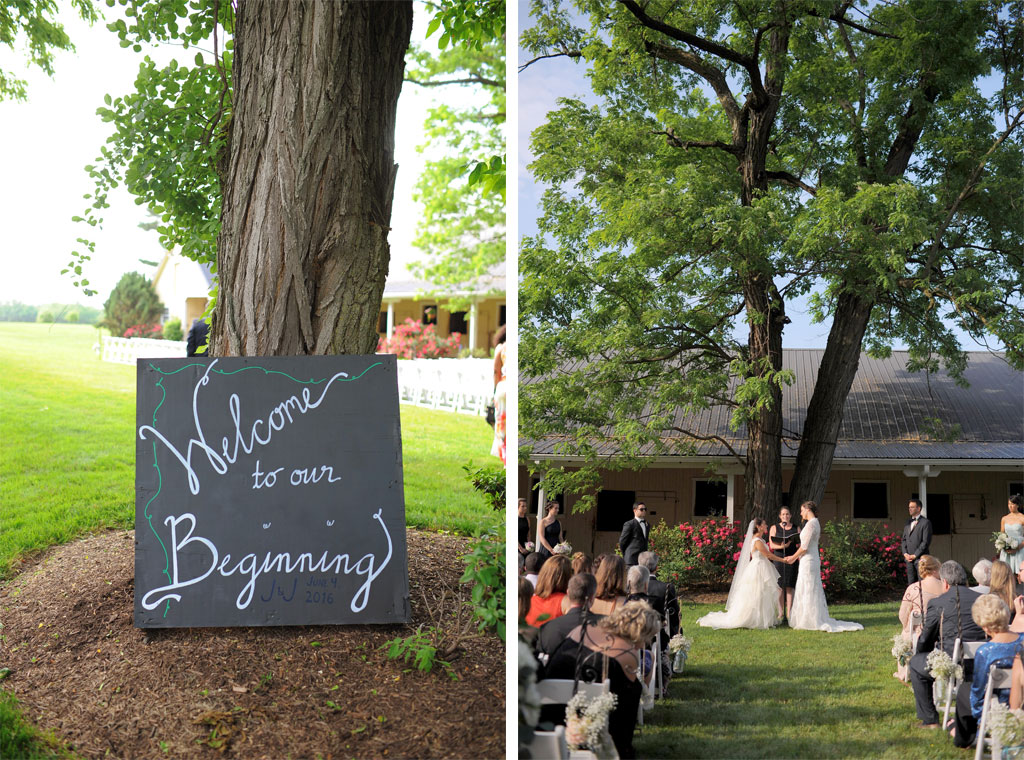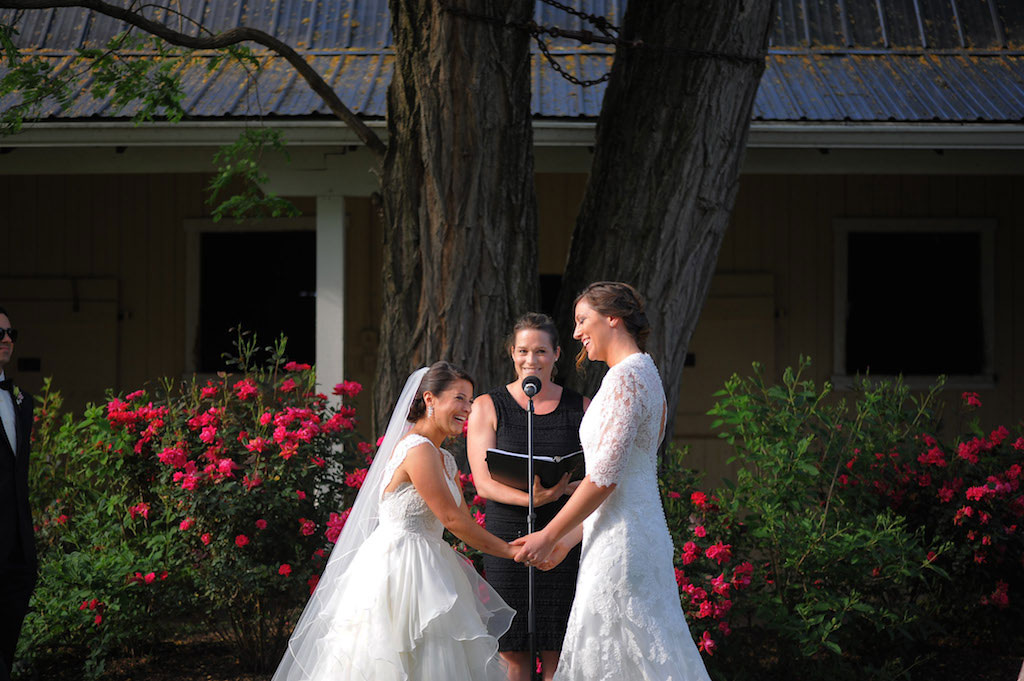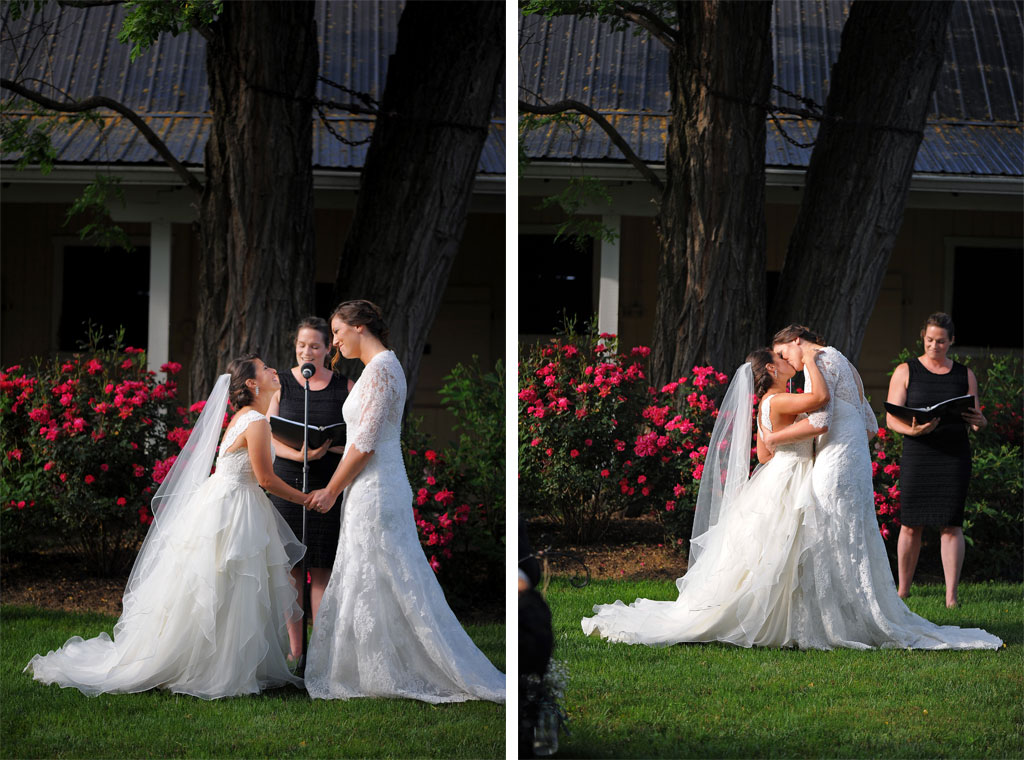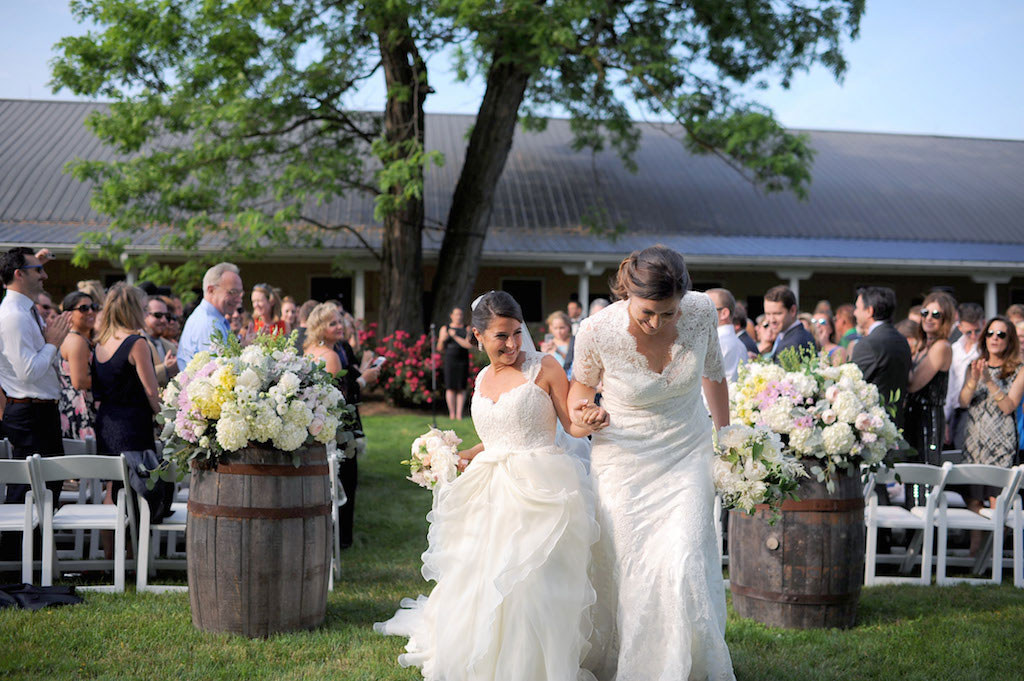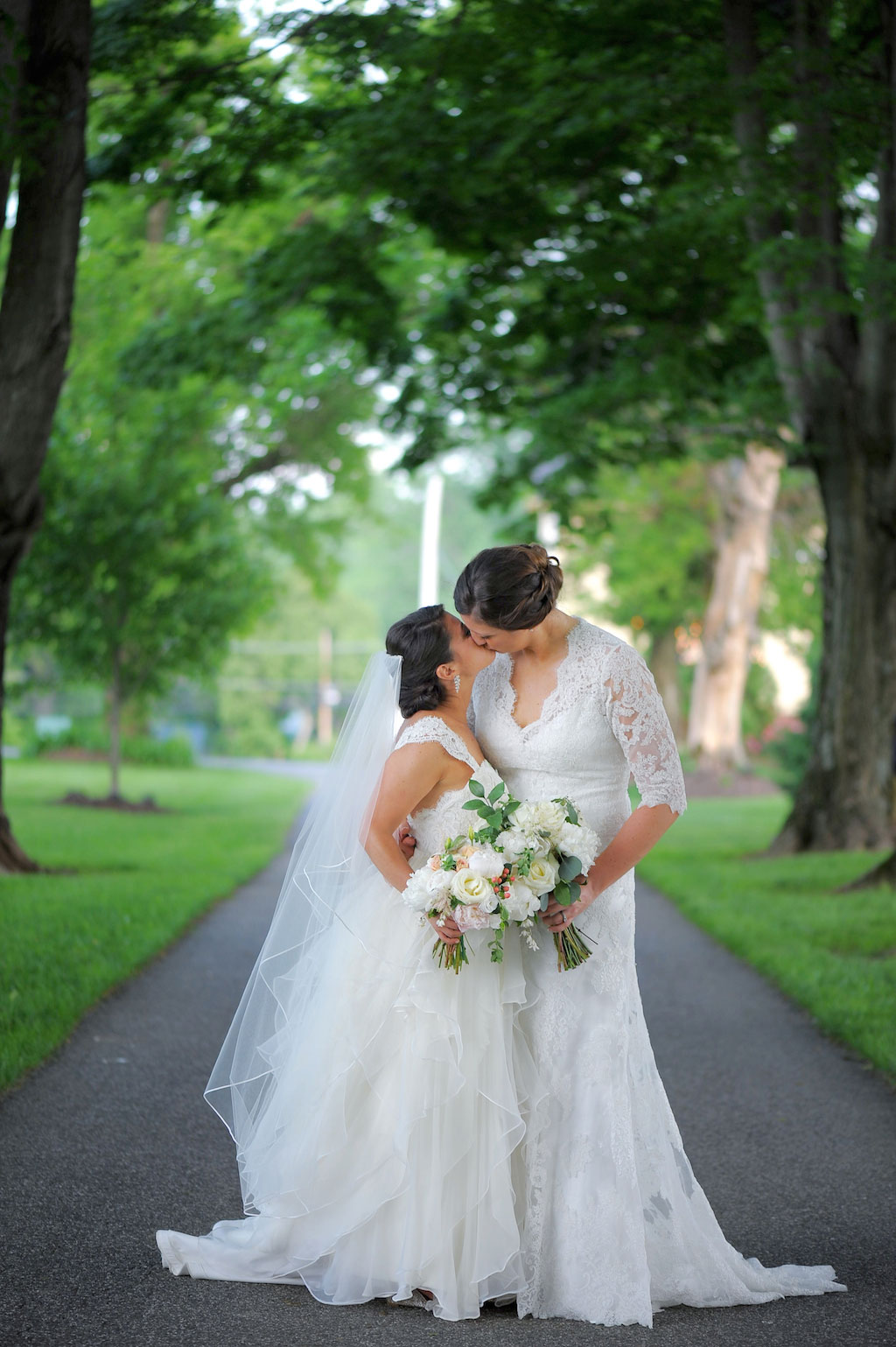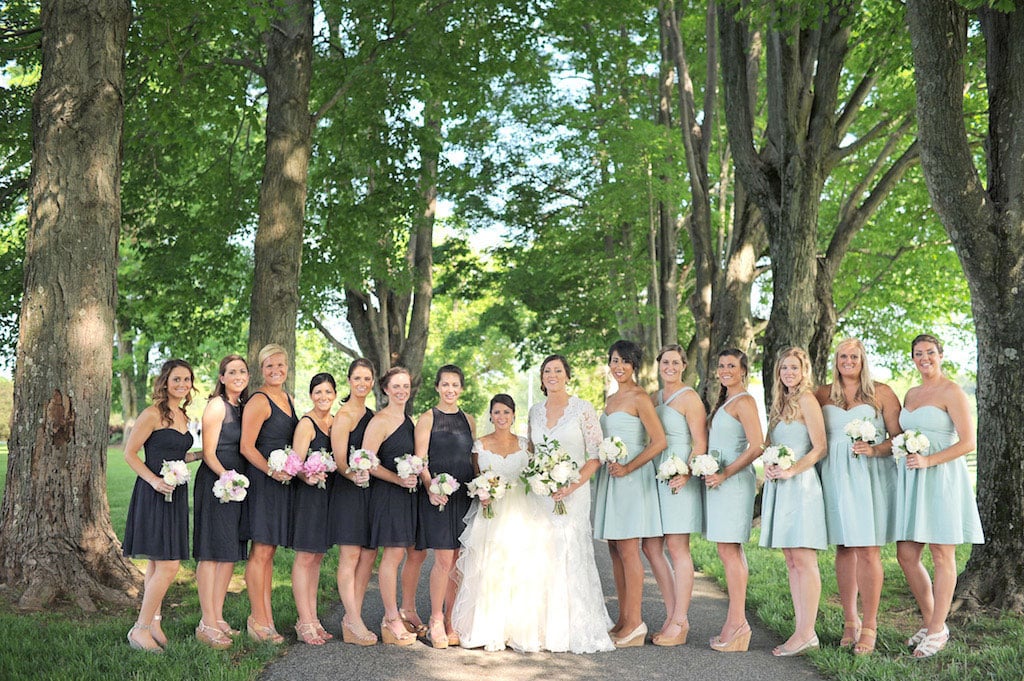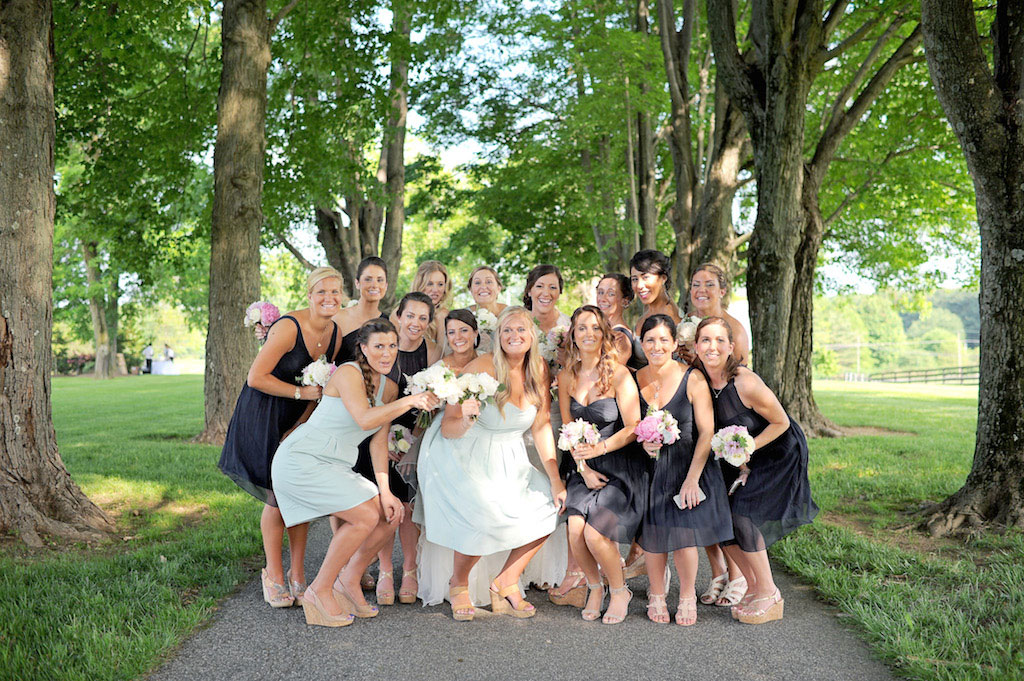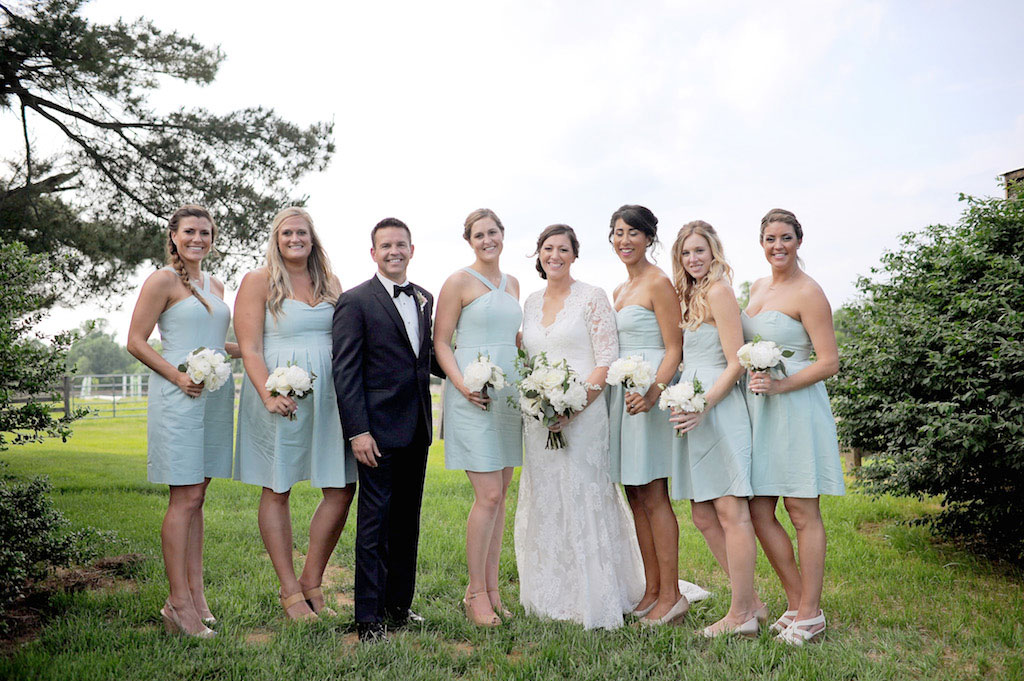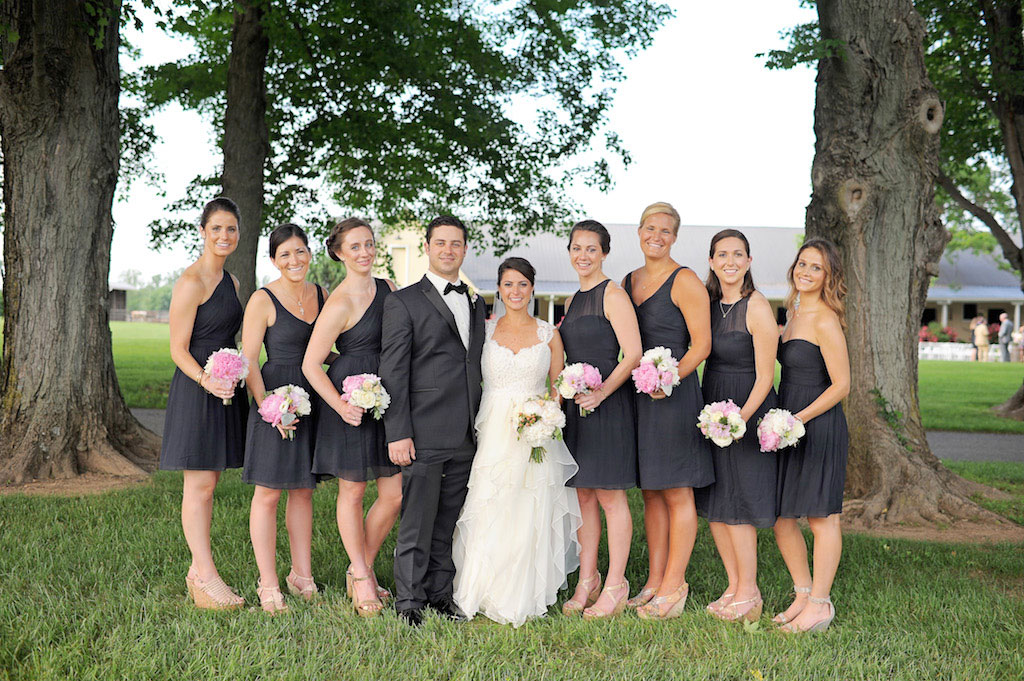 They'd dated eleven months when Jackie had arranged to propose while retracing their steps of their budding romance while they were in Milwaukee for a weekend. When the jeweler didn't finish the ring in time, Jackie postponed her plans until they would be together in Iowa City, Iowa, the following weekend. After Jackie popped the question, the pair celebrated by popping a bottle of champagne and sharing the news with loved ones.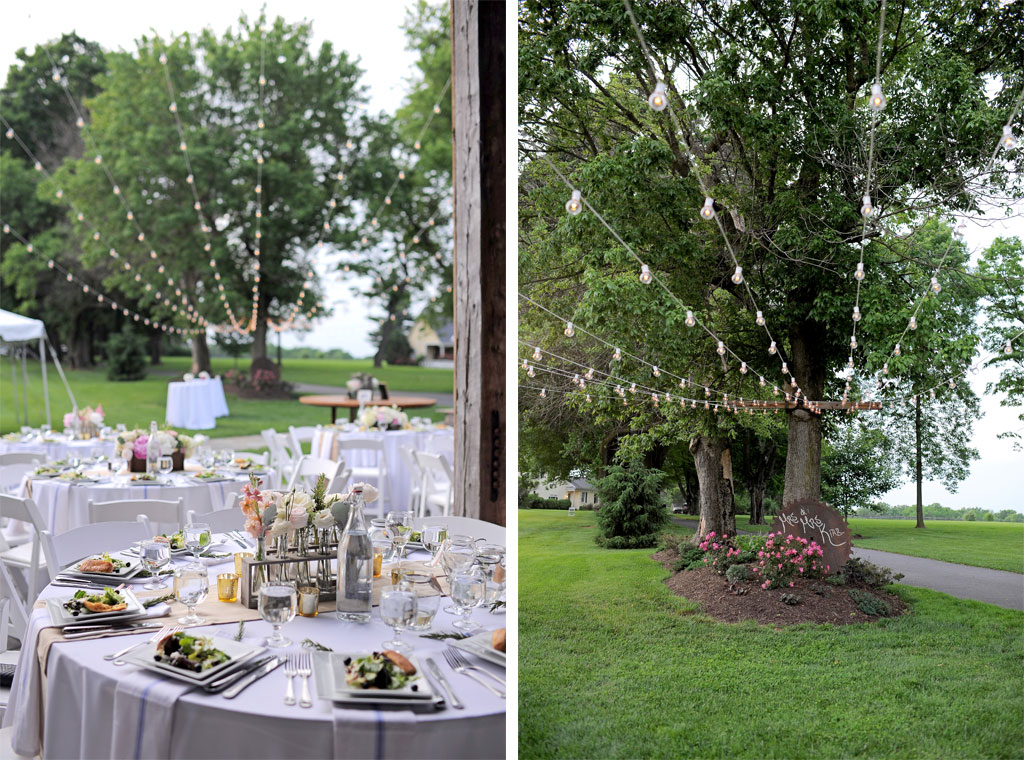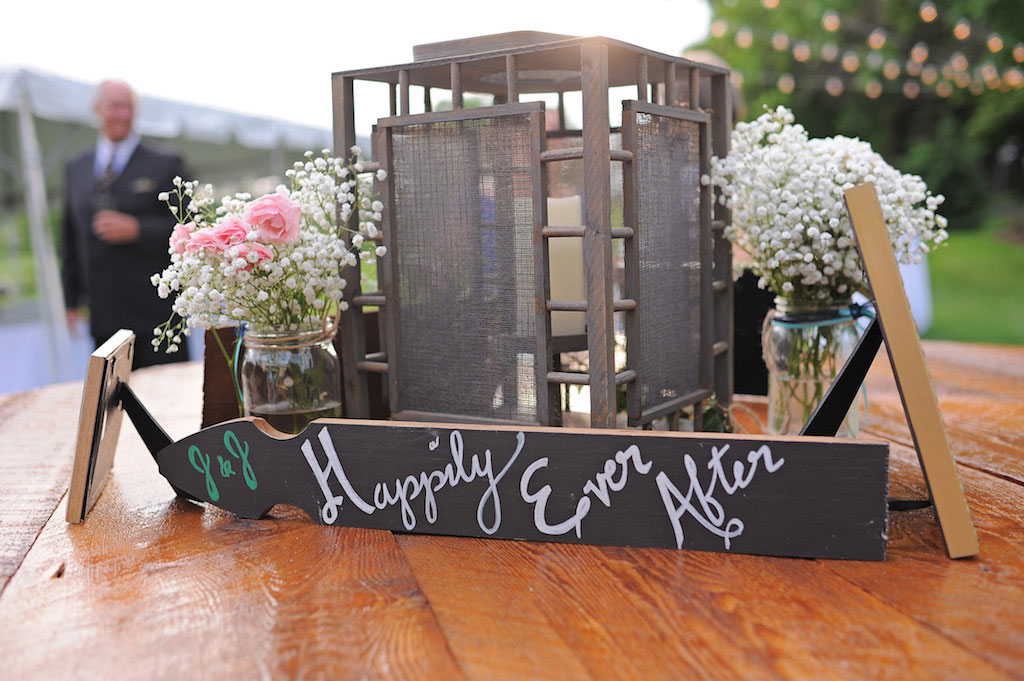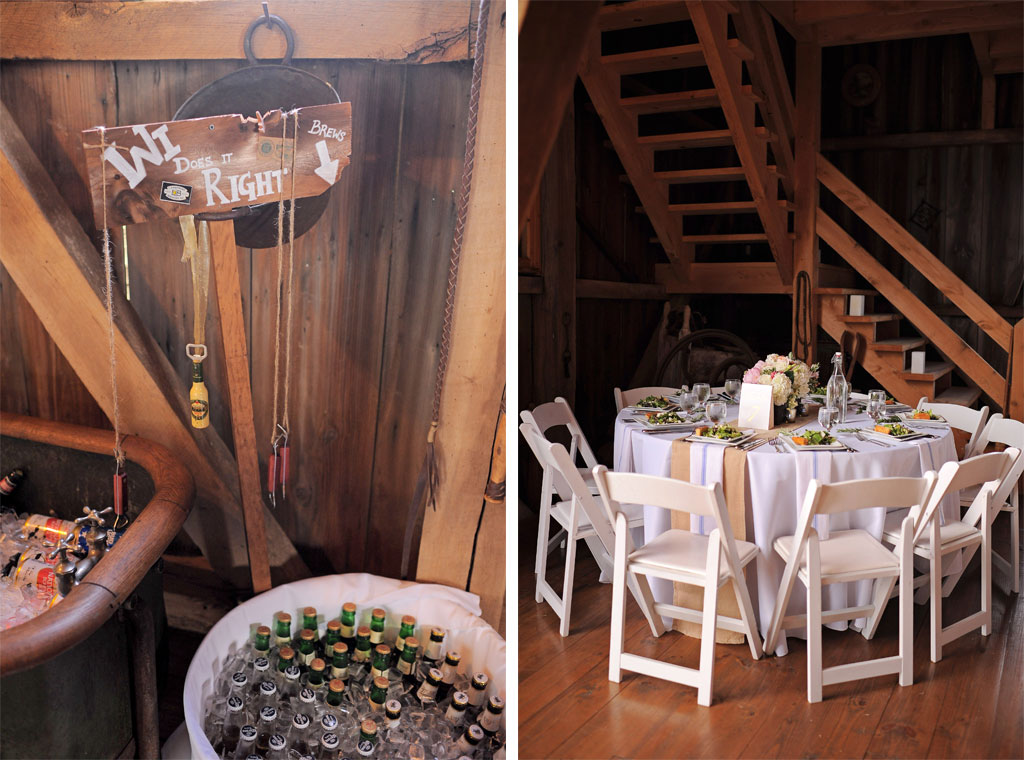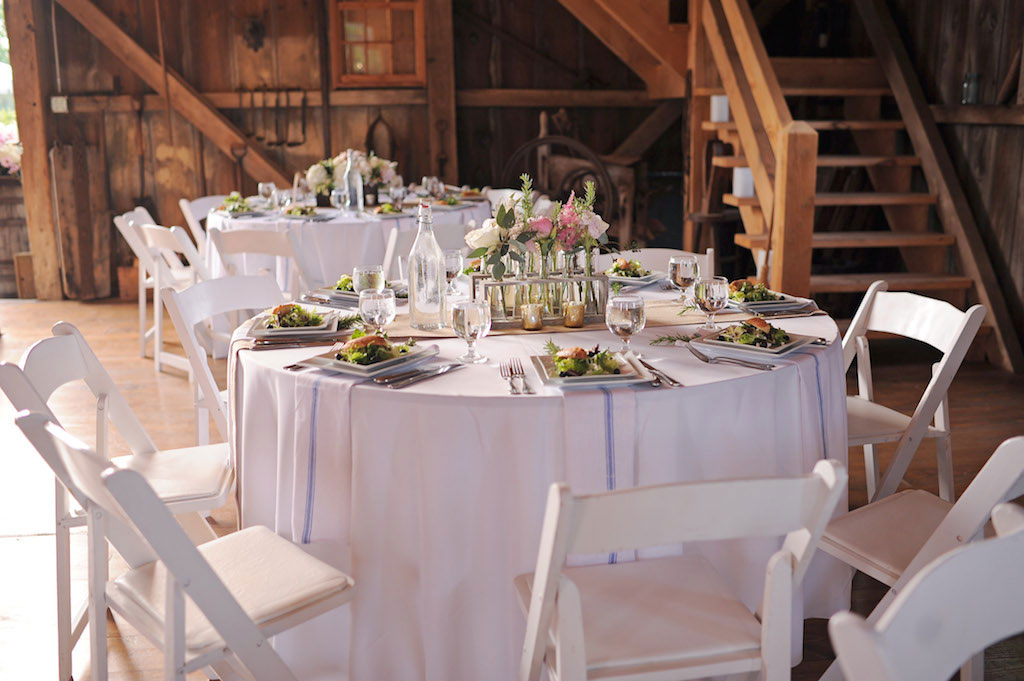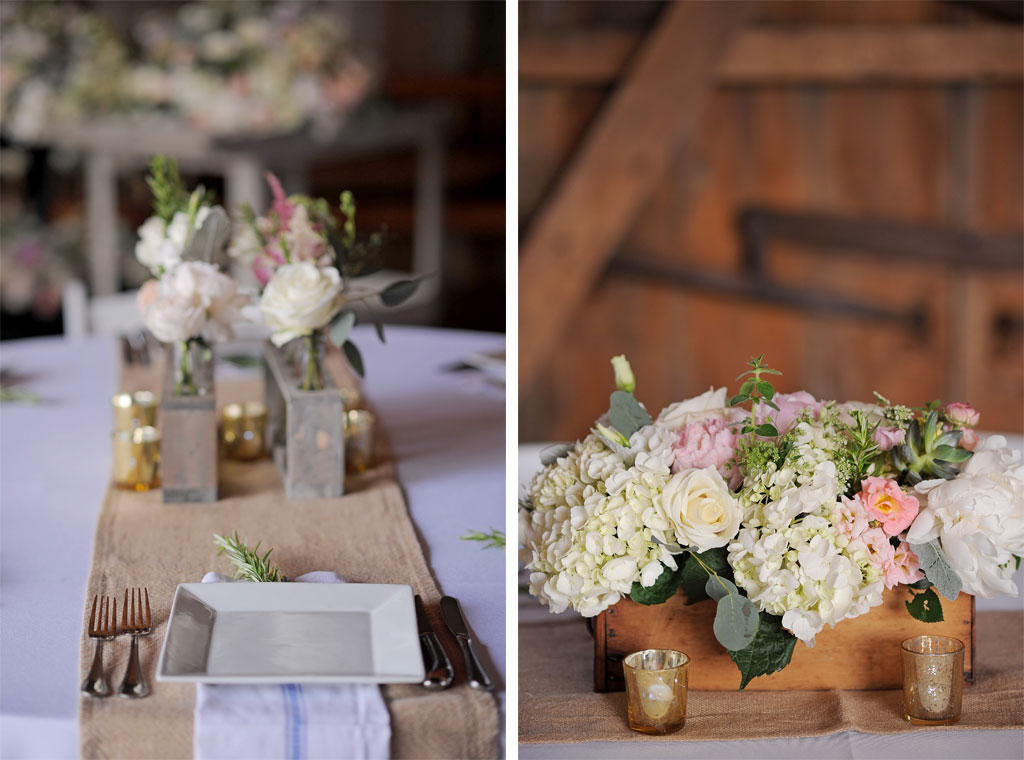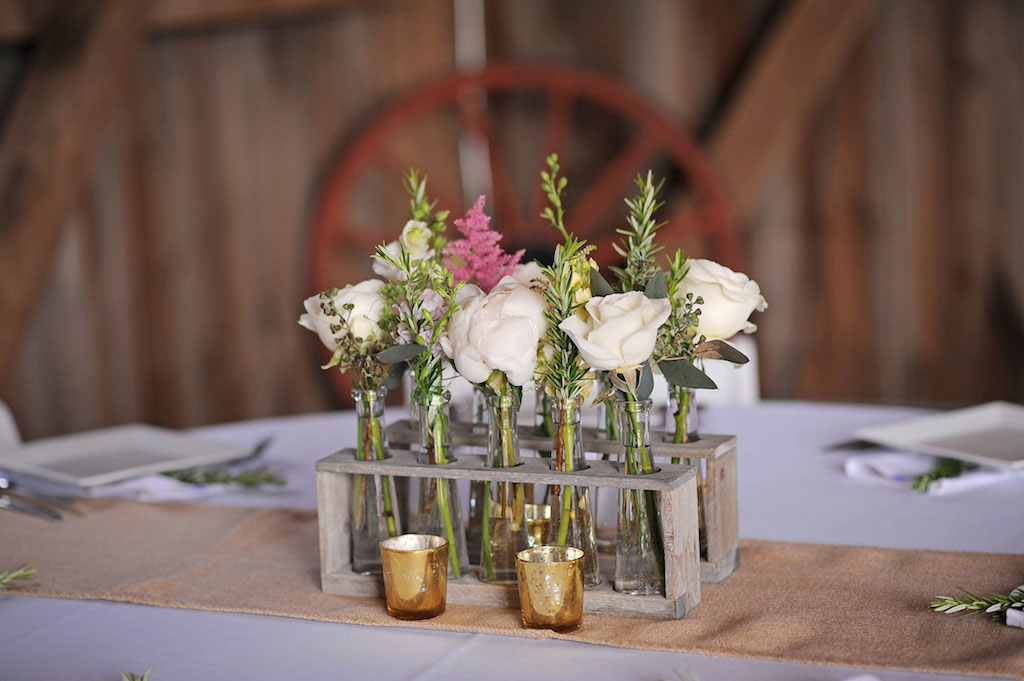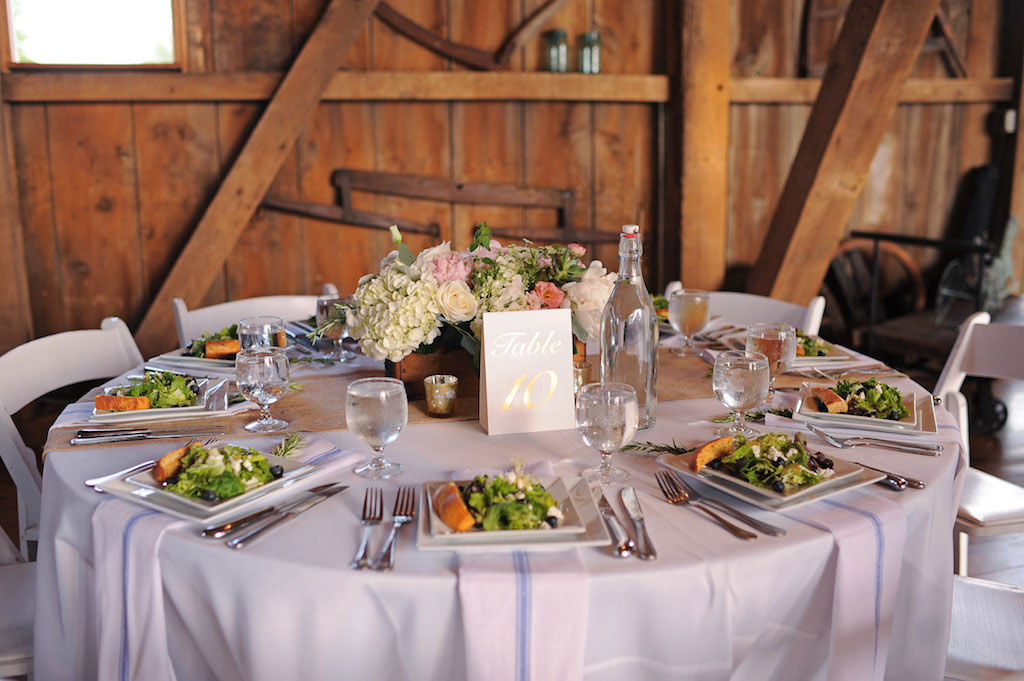 A year and a half later, the two gathered at a private home in Monkton, Maryland for an outdoor ceremony and a barn reception. The rustic celebration was accented with sea foam green and navy bridesmaid dresses and blush and ivory florals. The sweetest moments were the mother and father toasts to their daughters, as well as when Jackie sang to Jordy during their first dance.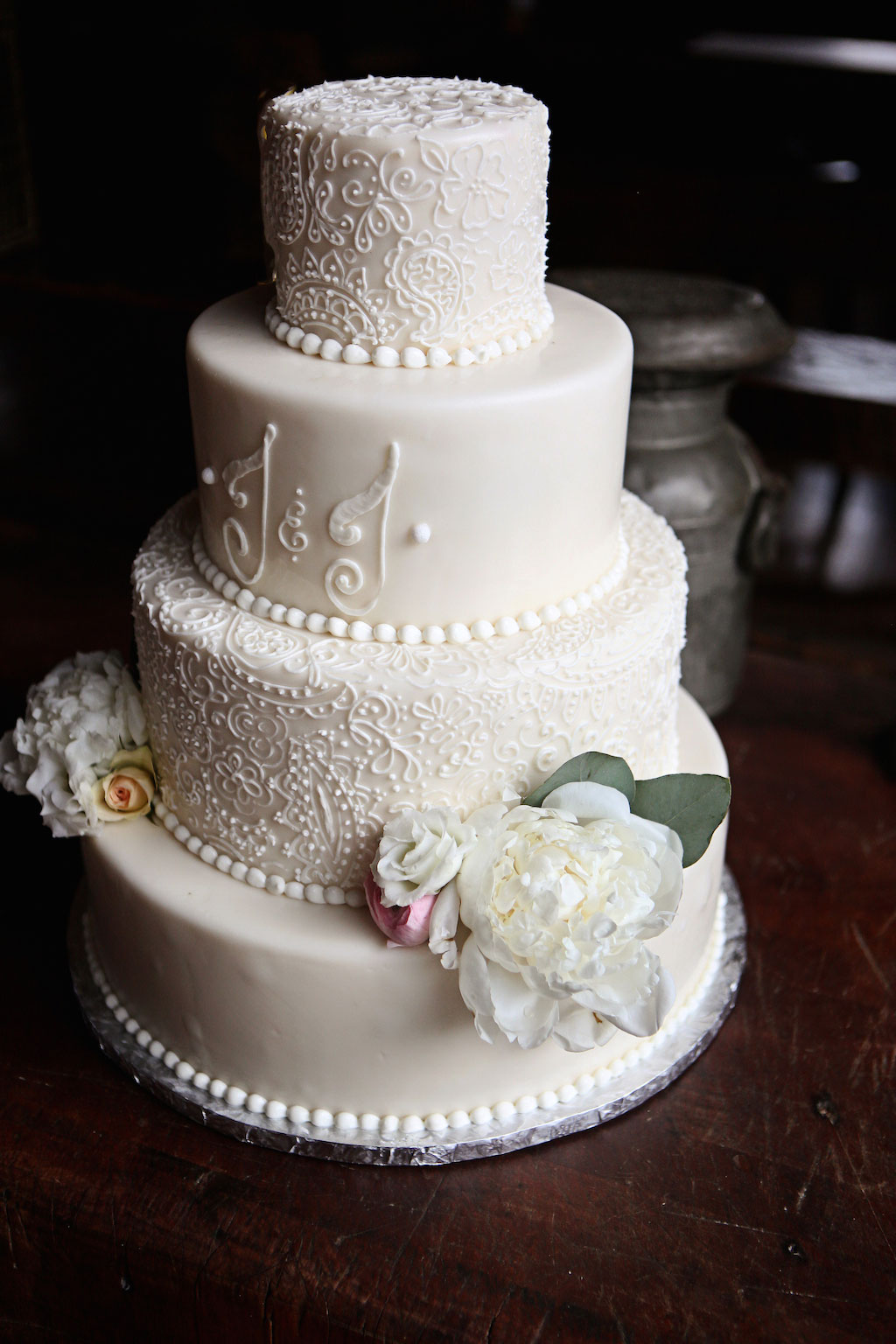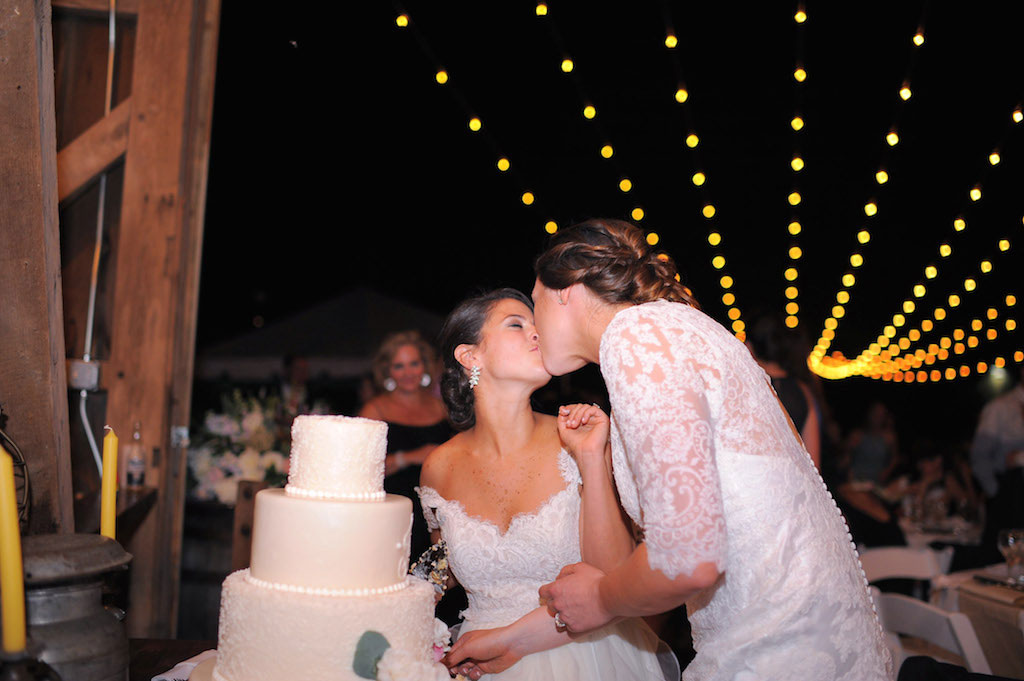 Guests sipped Wisconsin craft beers—a nod to where the couple first met—with the promise of a second wedding favor to come in the mail later: a book called "Father 4 the Bridez" by Jordy's father. After cutting into their lemon and raspberry mousse-filled cake, the happy couple departed with plans to honeymoon in Ireland.
VENDORS
Photographer: Amanda McMahon Photography | Event Coordinator: Tarra Morgan, Wedding Realized | Jordy's Gown: Hayley Paige, Garnish Boutique | Jackie's Gown: Allure, Eva's Bridal | Hair Dressers: Lisa Austin, Village Hair Studio and Tracey McGarrity, Phenix Salon Suites Bel Air | Makeup Artists: Marcy Leber, Marcy's Studio and Sarah Slater, The Love Bridal Studio | Cake: Sugar Bakers Cakes | Florist: Shawn Nocher, The Floral Studio | Caterer: Rouge Fine Catering | Transportation: Viennas Transportation | Music/Entertainment: Amaretto Band | Invitations: Papers Plus
You've got to find the gown for the big day, and these local bridal boutiques can help.