Every wedding should end on a sweet note, but how much sweeter is Angela Moh and Kenny Han's final hurrah: a petite food truck filled with soft and fluffy delicious doughnuts. Take a peek at their all-around adorable celebration in the photos below by Marissa Joy Photography.
Like B&G on Facebook | Follow B&G on Instagram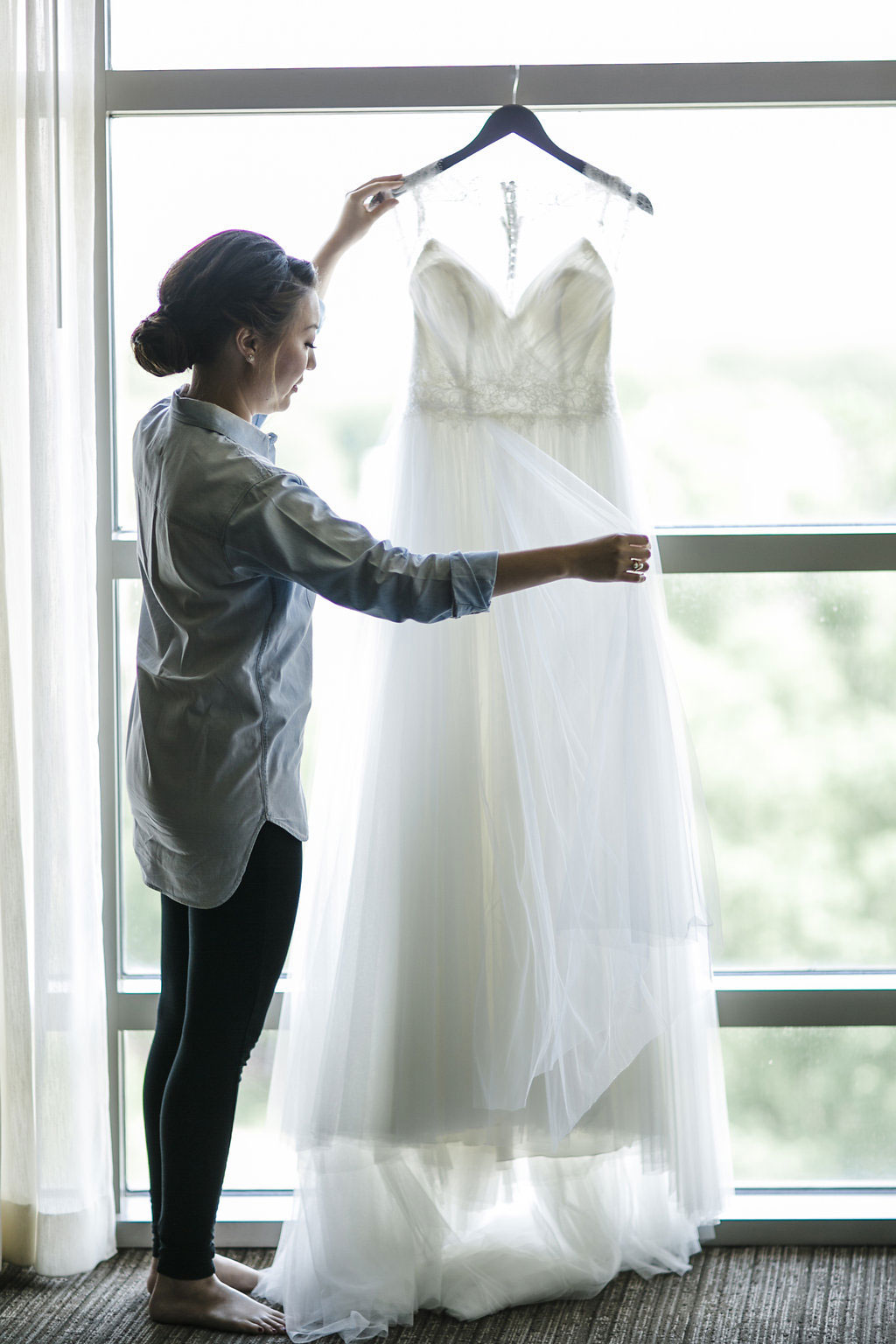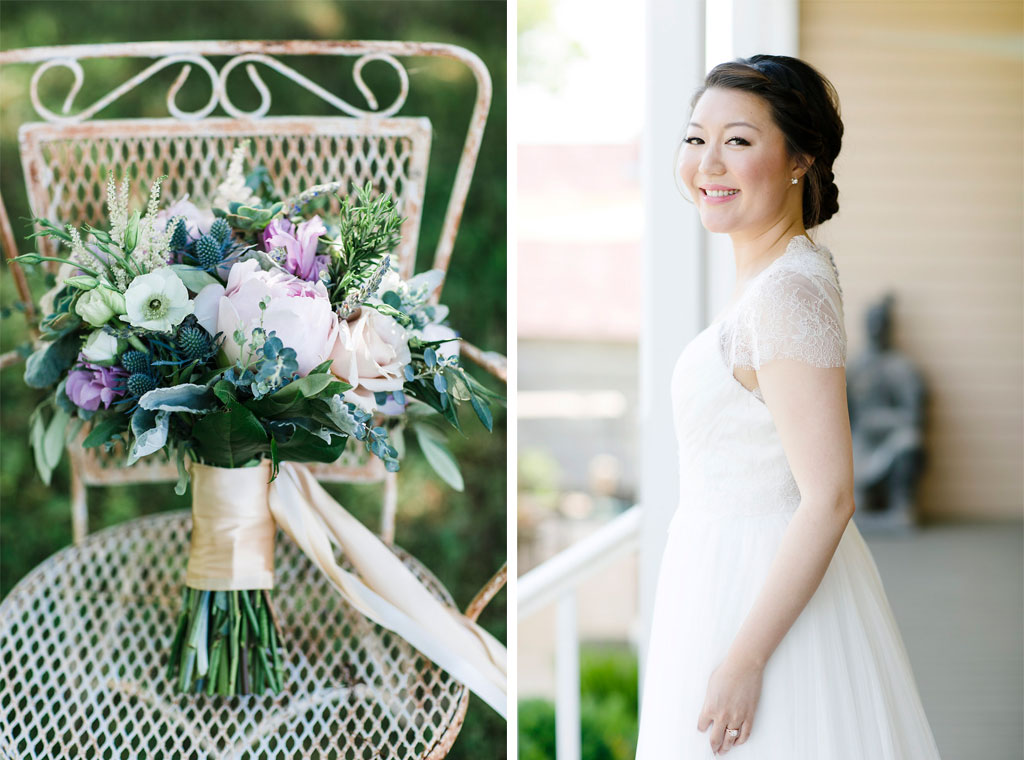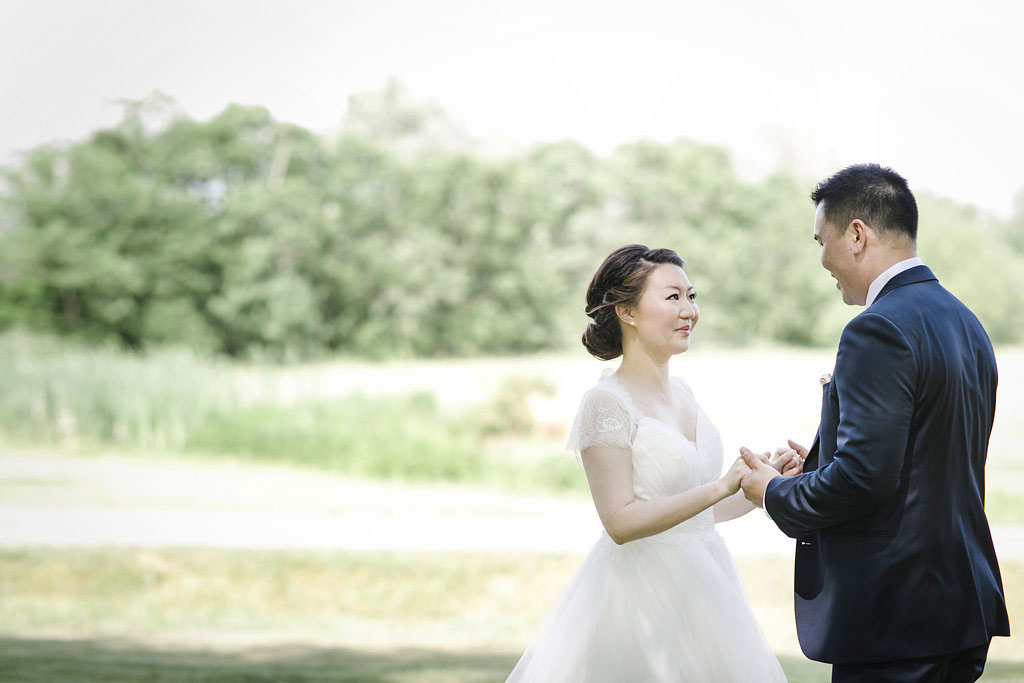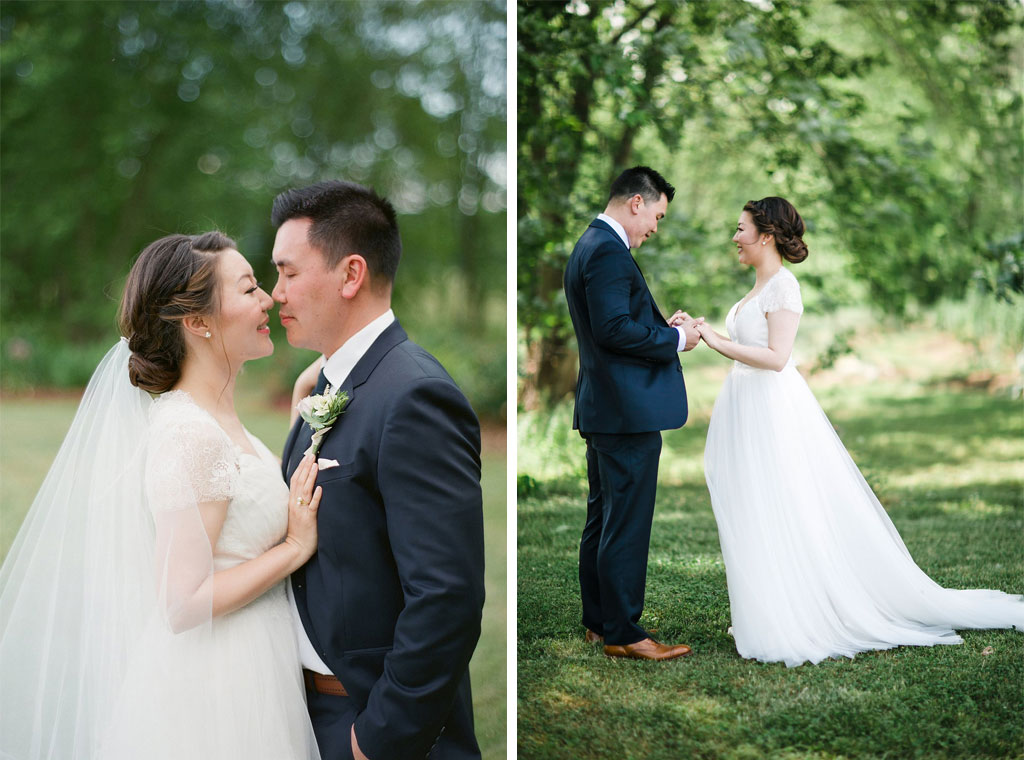 Though Angela and Kenny met as members of a wedding party for mutual friends in Vegas, marriage definitely wasn't the first thing on their minds. He was immediately interested in her, but since he was living in California and she was a Virginia native, a relationship seemed out of the question. As they began chatting, however, he found out that Angela was relocating for work to just 15 miles away from where Kenny lived. After numerous phone conversations, a date in Los Altos followed.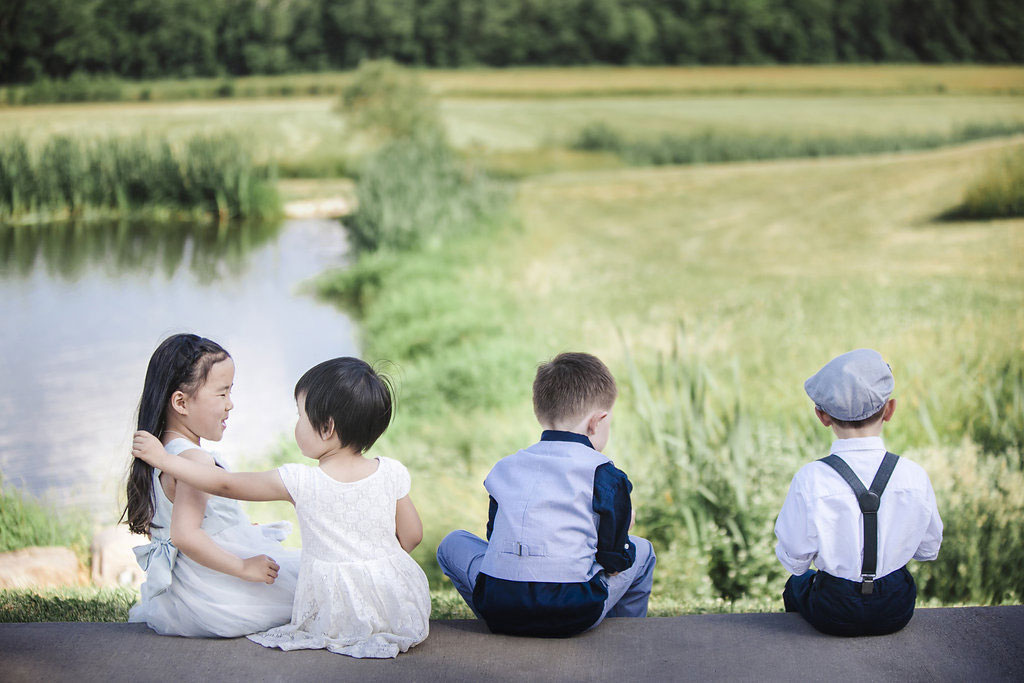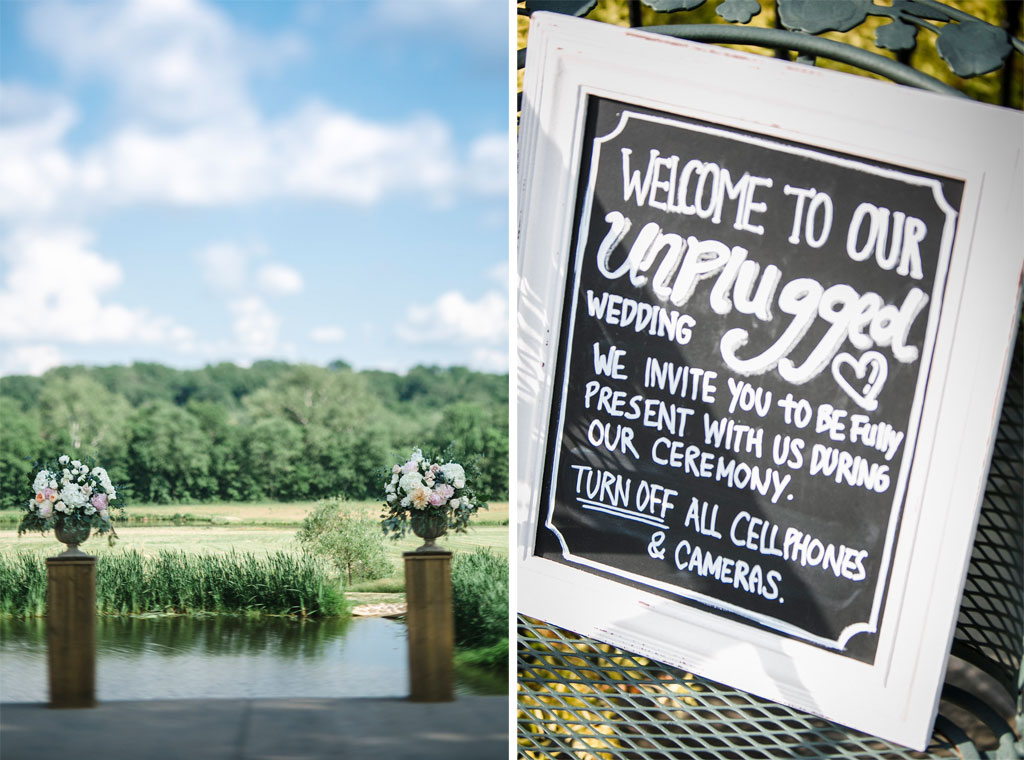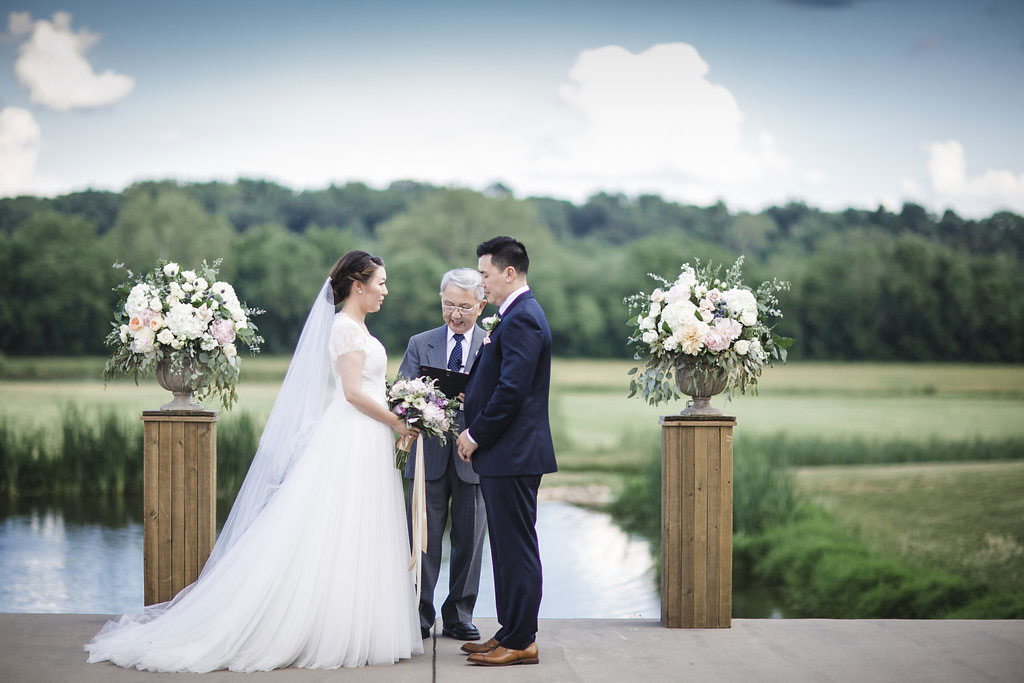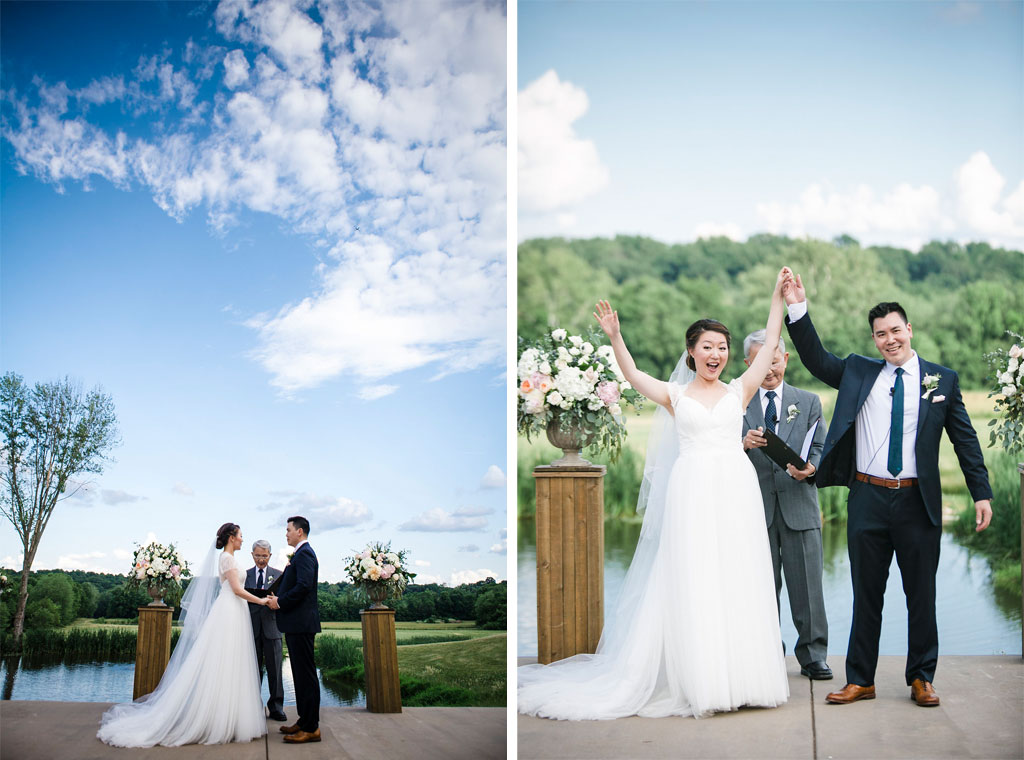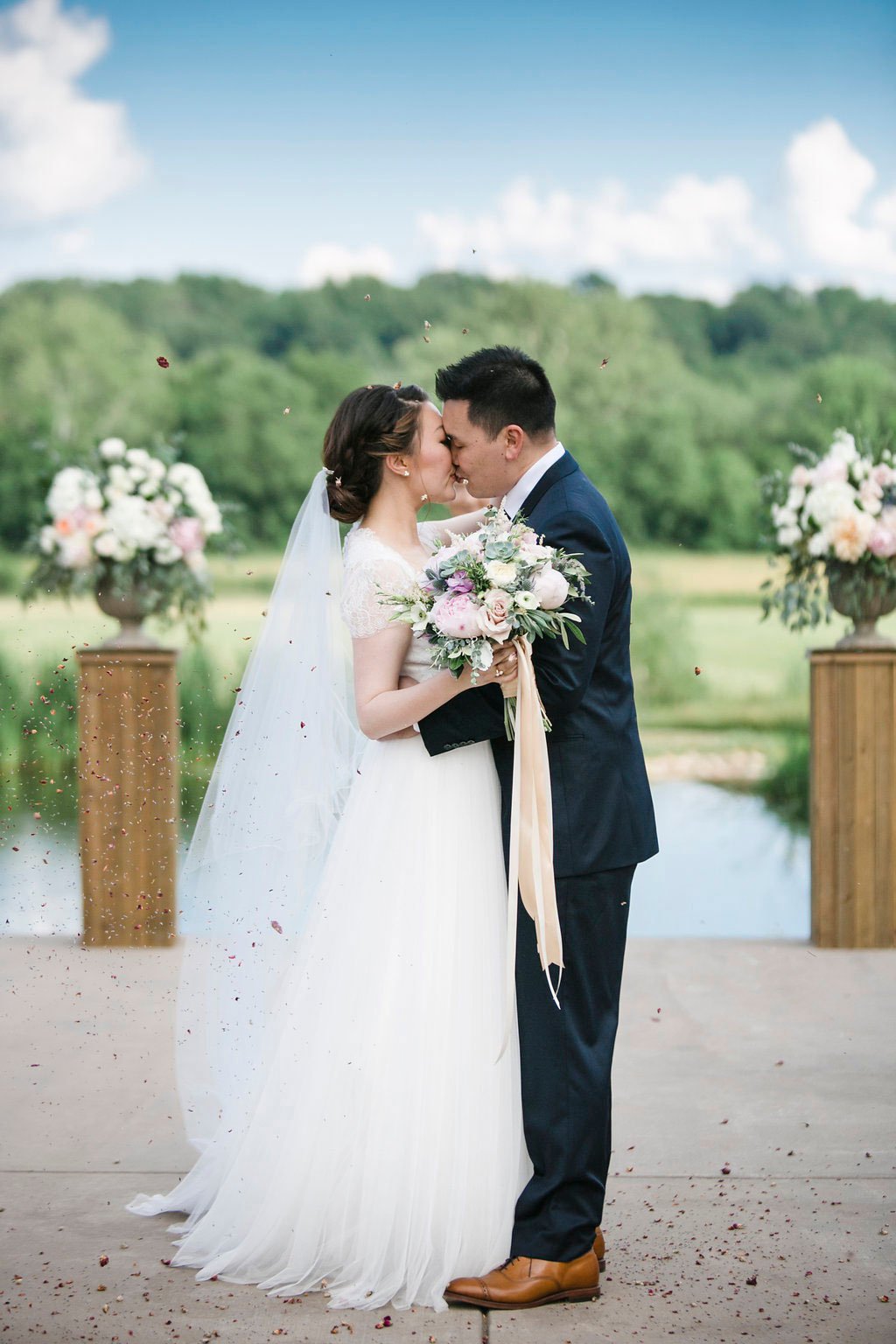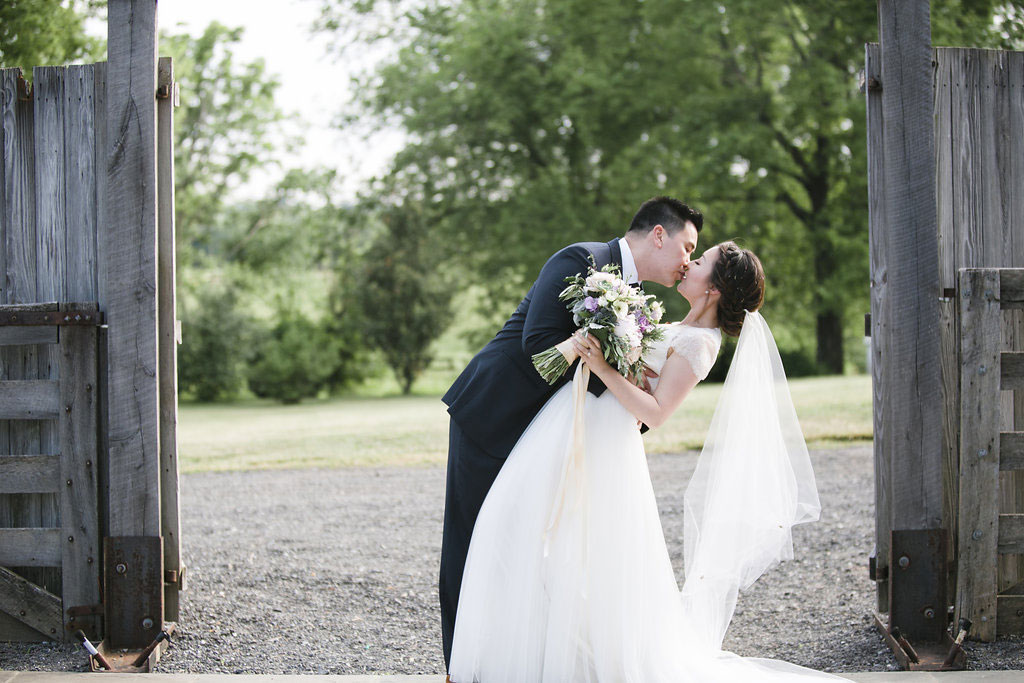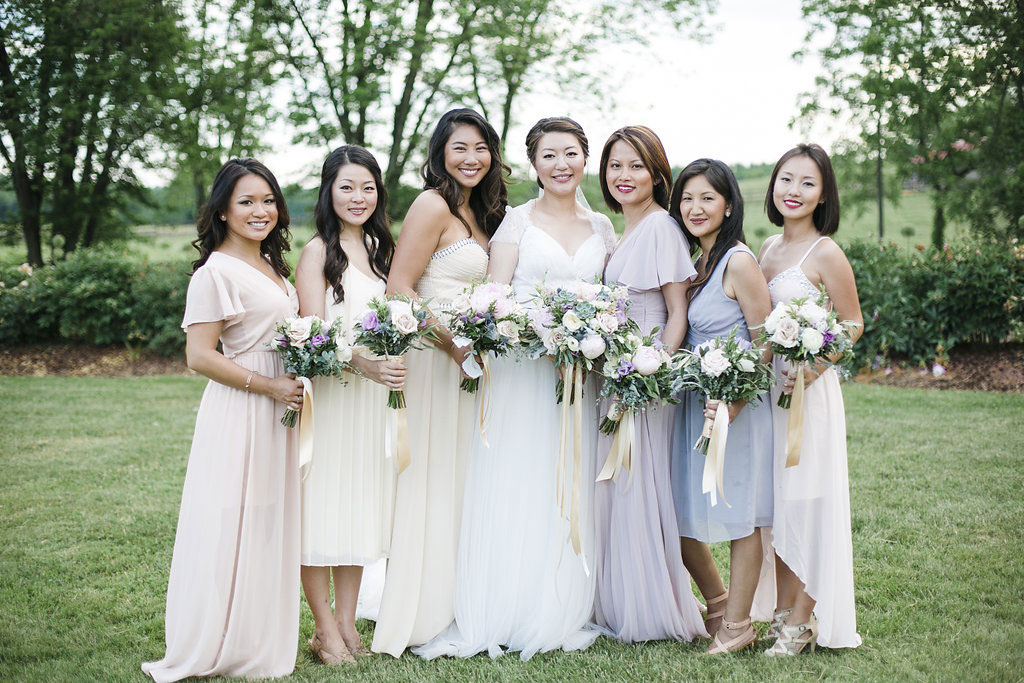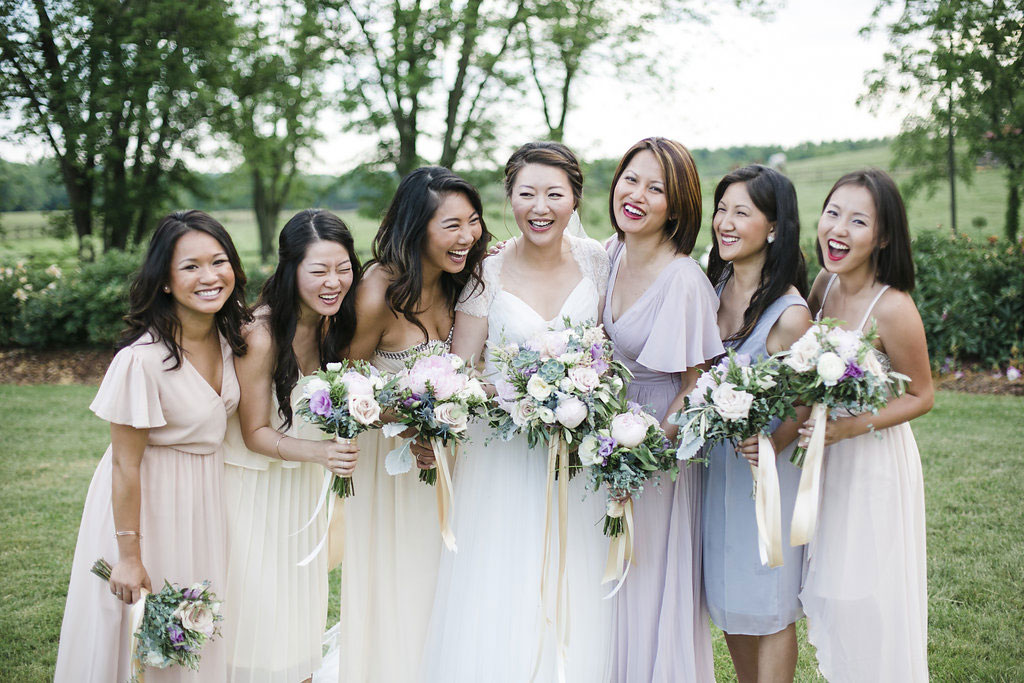 When it came to the proposal, Kenny had planned to rent a room at B&B near San Francisco, then propose on a trail that overlooked the Golden Gate Bridge. But when real life intervened and there wasn't time for his full-blown plan, Kenny resorted to making a scrapbook of their relationship to propose at home. "I'm not a crafty person, I'll admit that willingly. But for some reason I decided to make a scrapbook," says Kenny.   The weekend he'd planned to spend at a B&B, Kenny surprised Angela with the book when she came in from work. "Luckily, she said 'yes,'" says Kenny.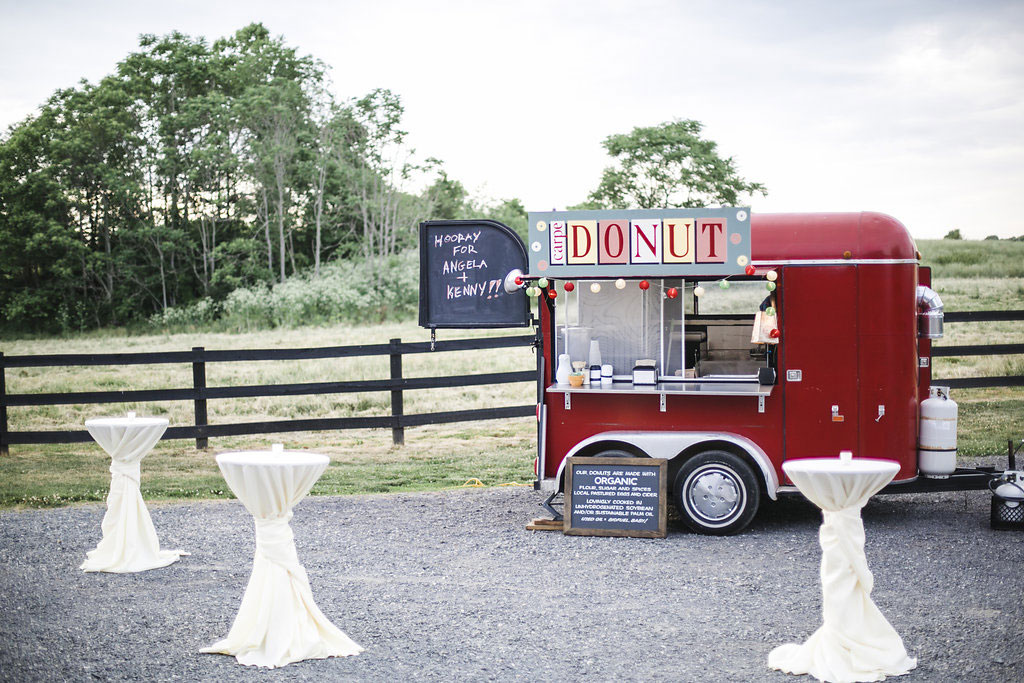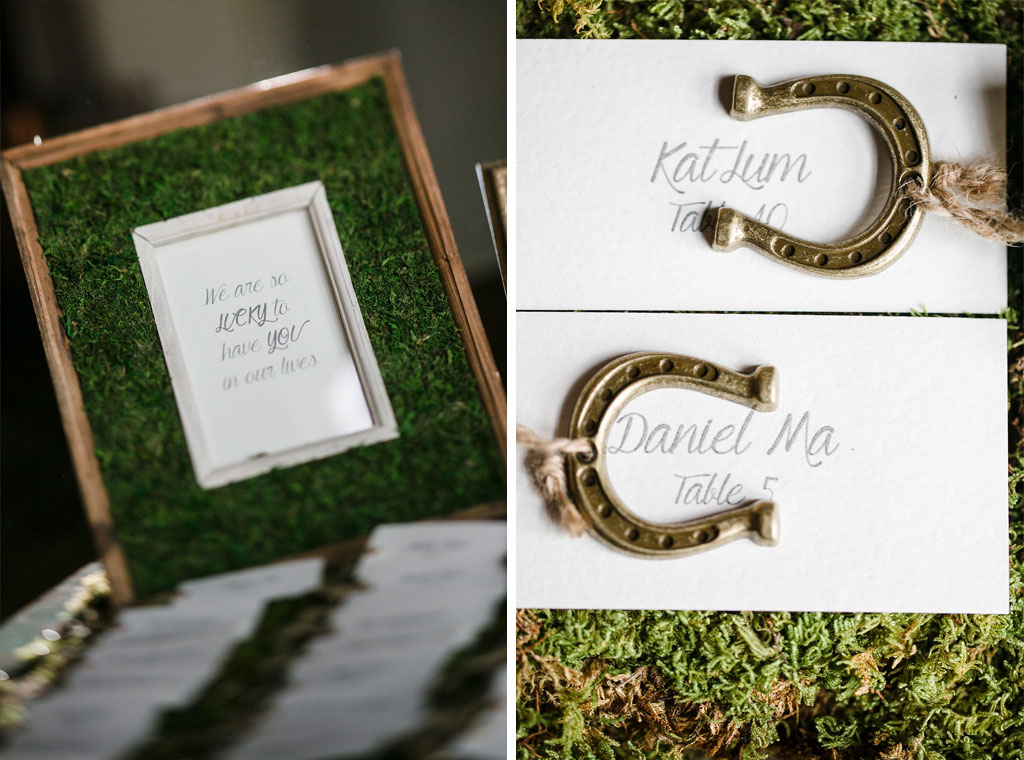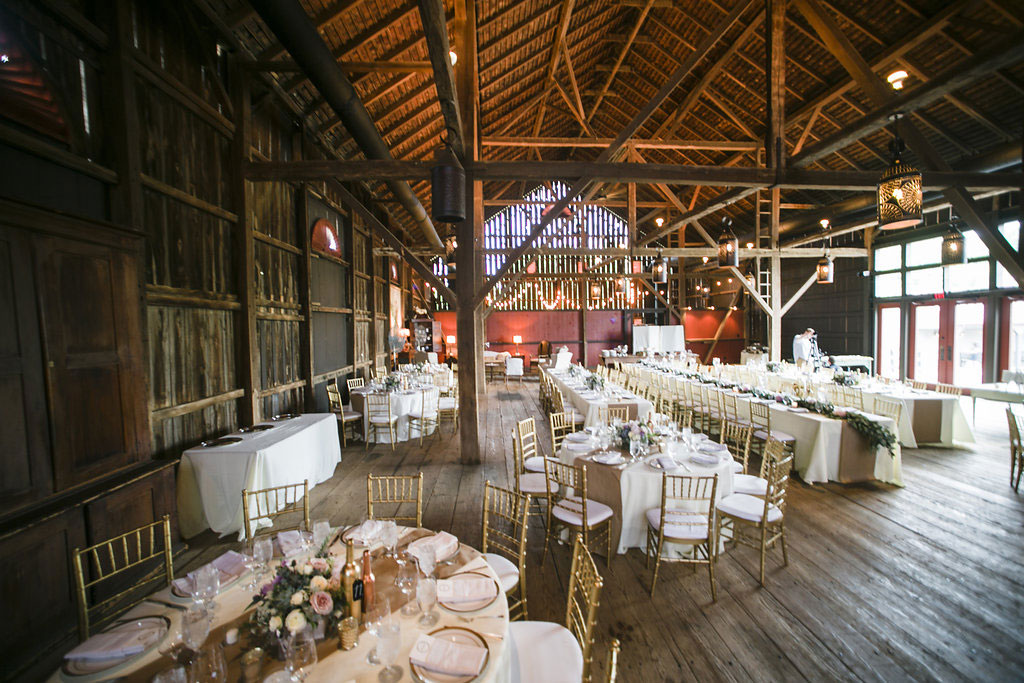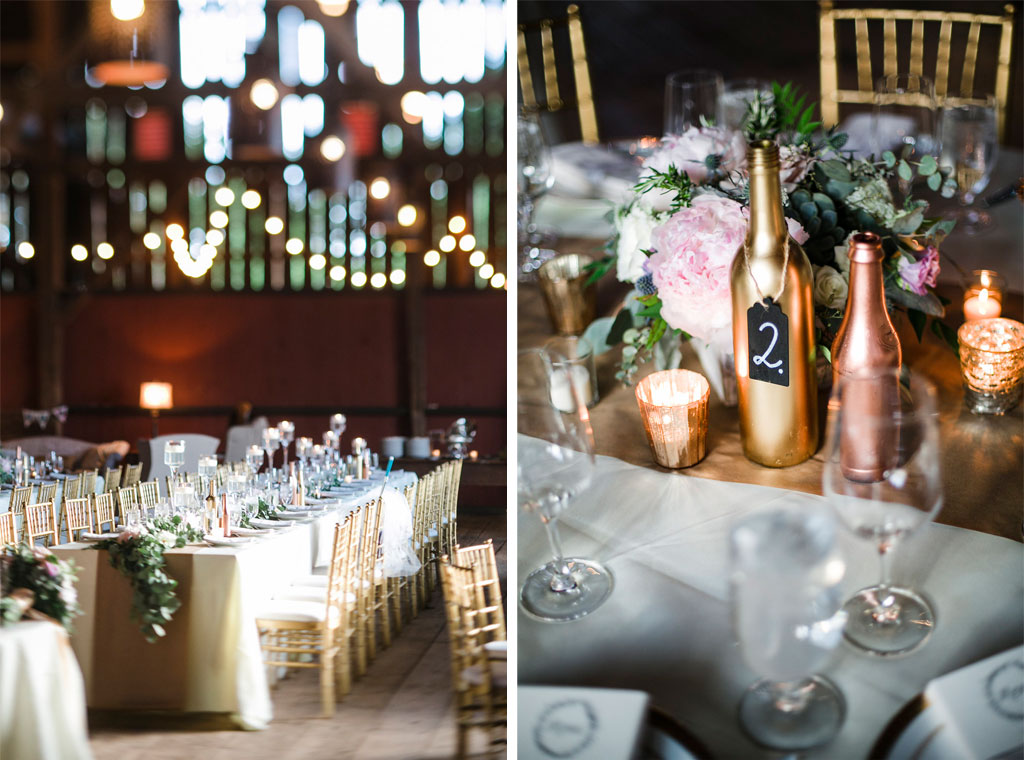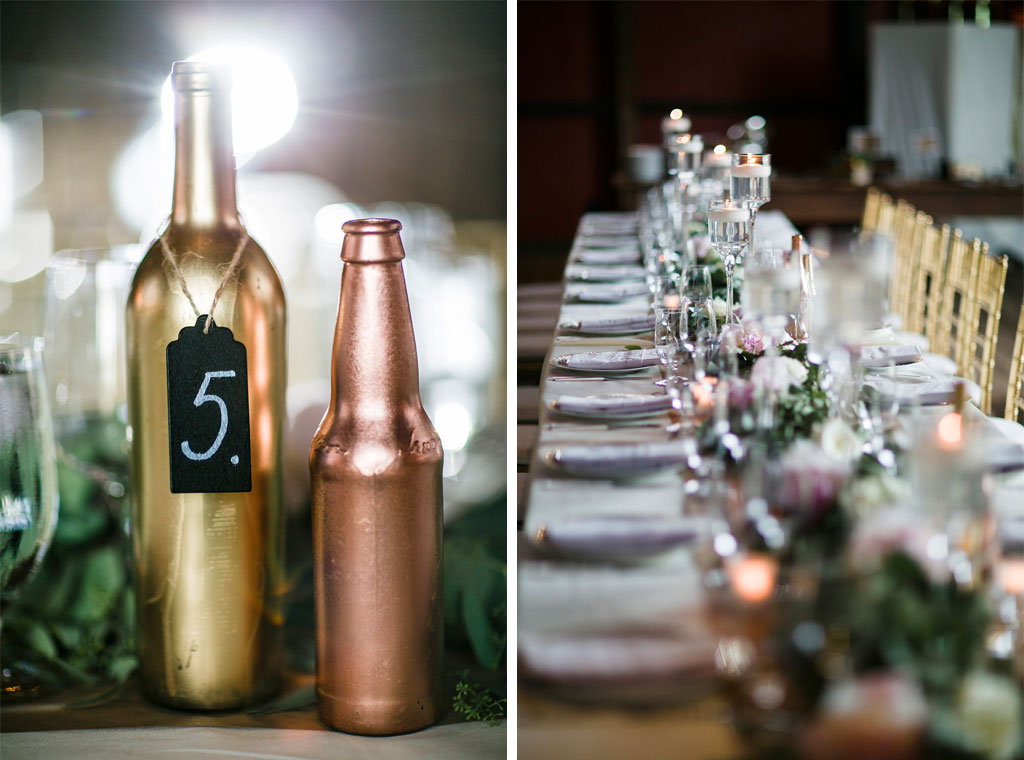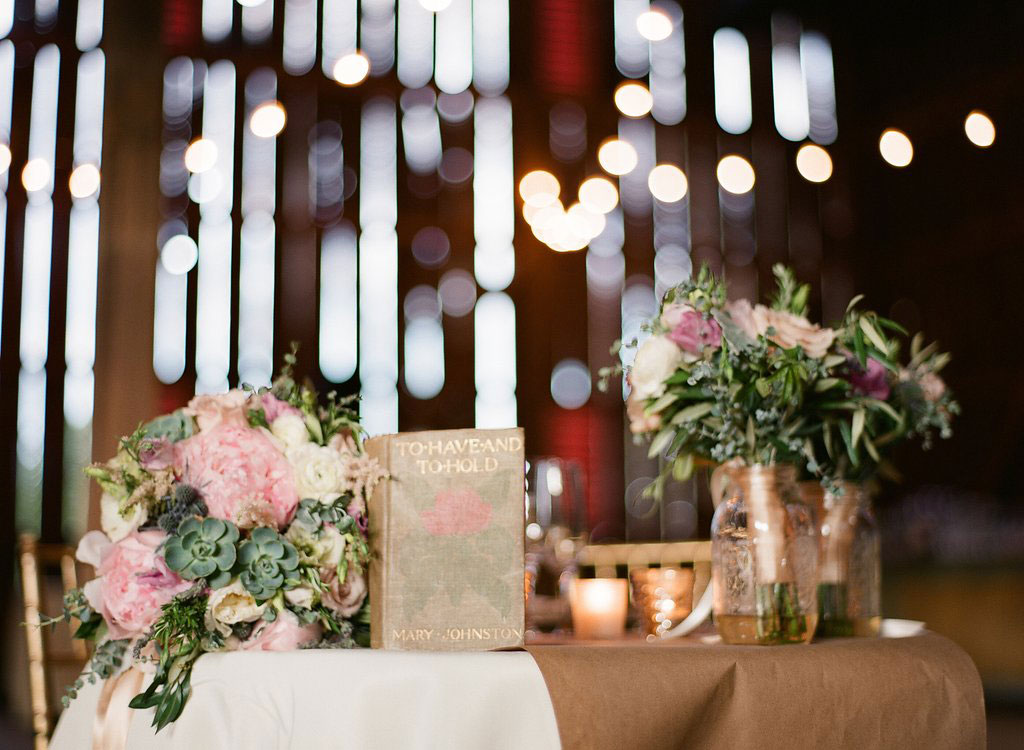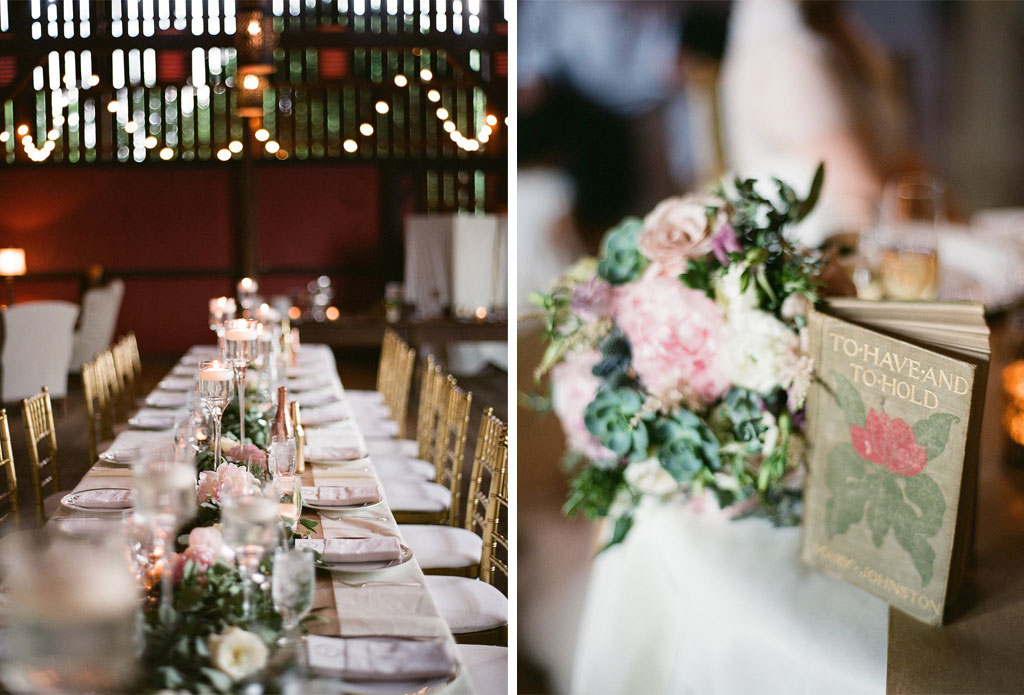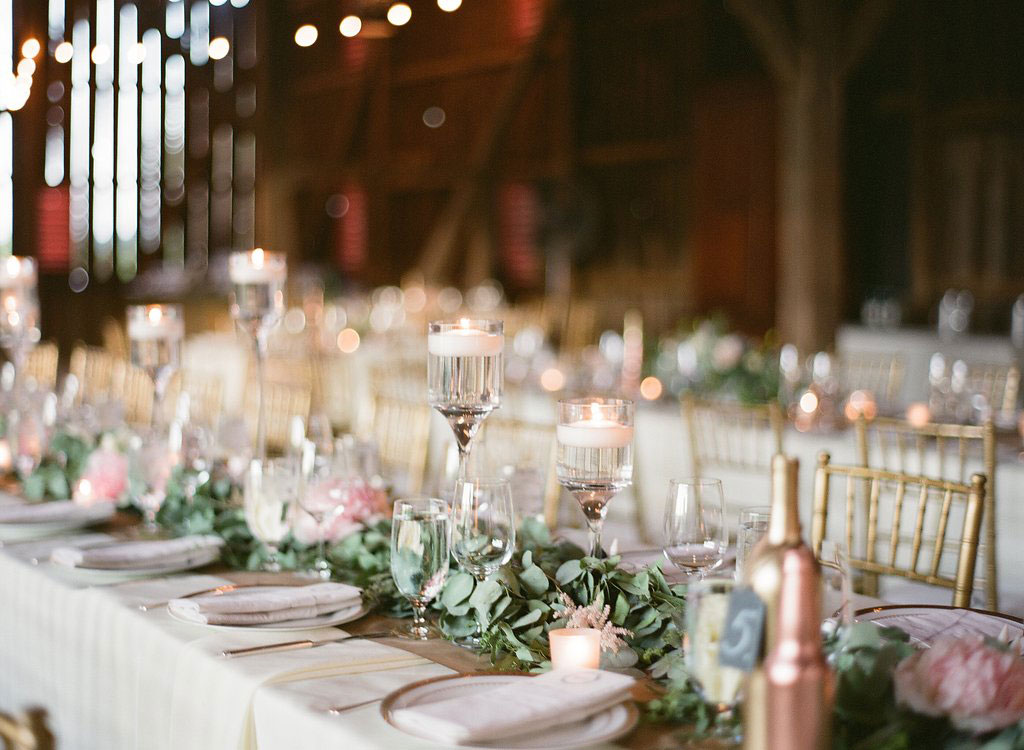 Since Angela and Kenny were planning their Leesburg wedding from afar, Angela enlisted her Virginia-based bridesmaids in spray painting wine and beer bottles for table numbers, and Kenny's sister crafted the framed moss sign for the escort cards. A ceremony overlooking the gorgeous Virginia countryside was followed by a rustic barn wedding that was filled with garden roses, peonies, and eucalyptus.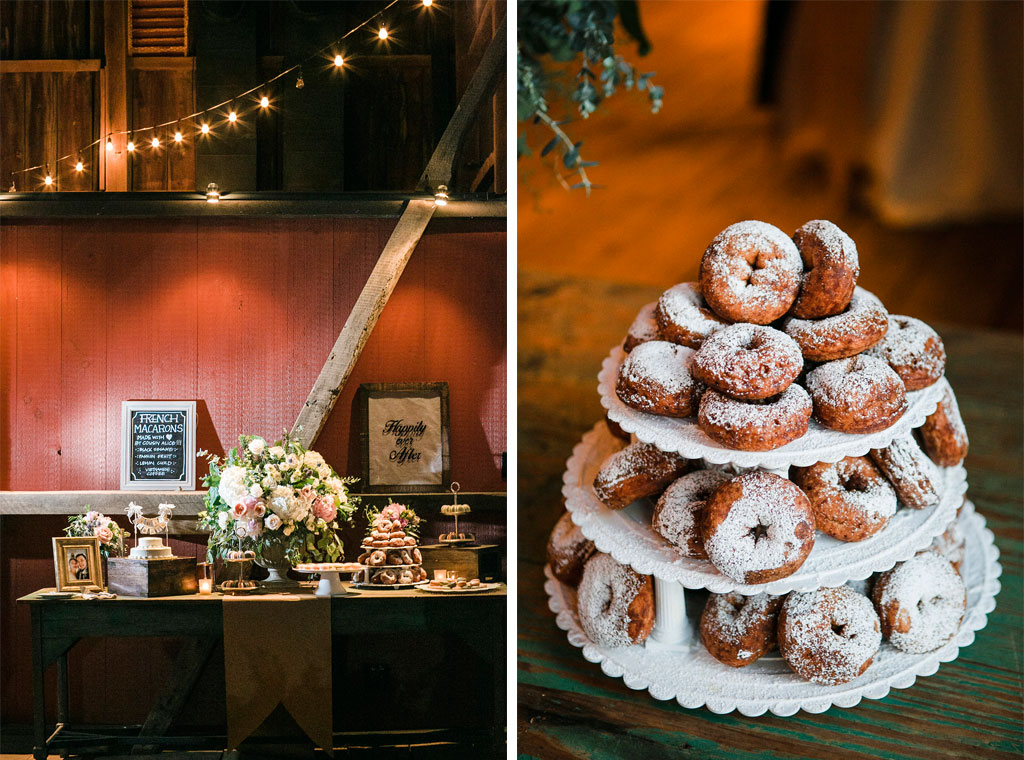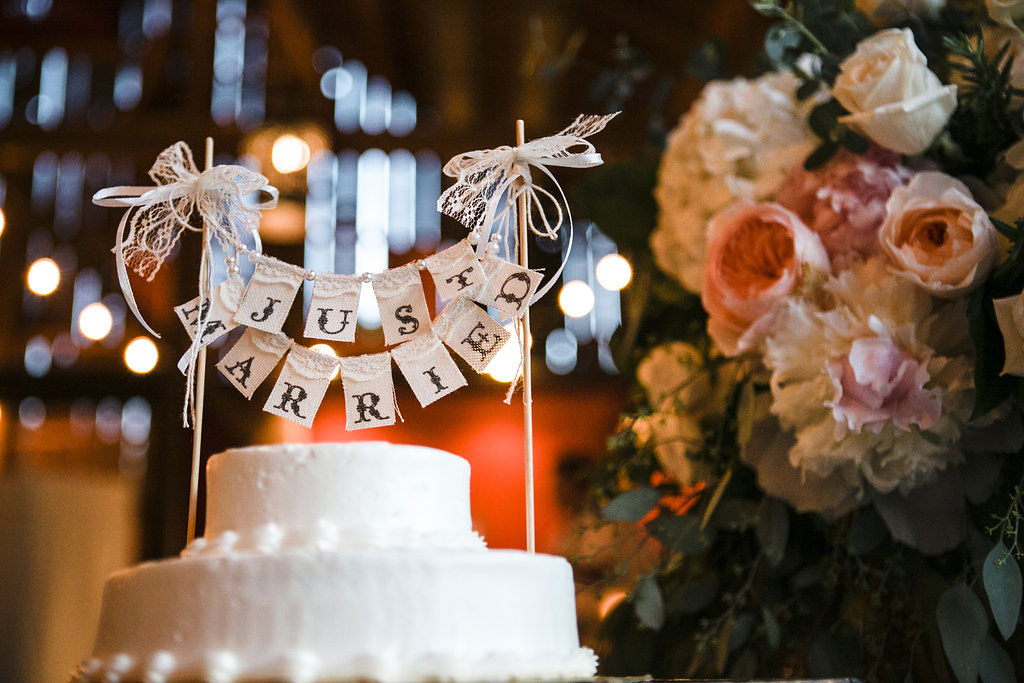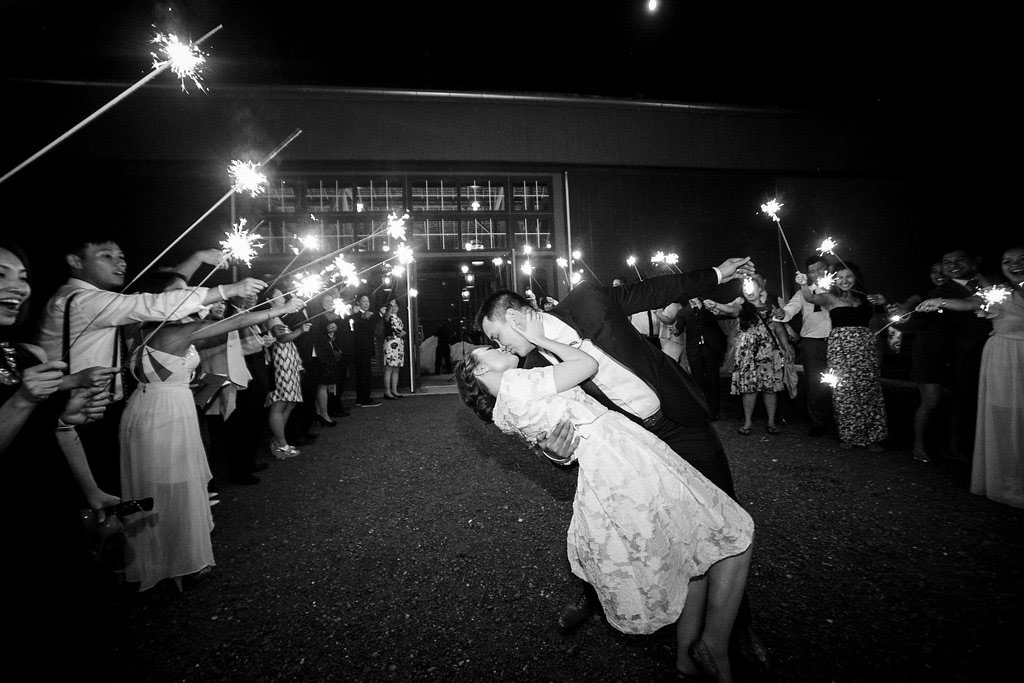 Their favorite part of the day was the doughnut truck. "It adds a touch of whimsical element to our wedding, and the donuts themselves were little soft pillows of happiness," says Angela. After the doughnuts were served and they'd sipped on his-and-hers Moscow Mule and Old Fashioned cocktails, the happy couple departed with plans to honeymoon in Taipei and Shanghai.
VENDORS
Venue: Riverside on the Potomac | Photographer: Marissa Joy Photography | Month-of Coordinator: Kristen Pybus of Roberts & Co. Events | Bride's Gown: Custom from Bridal Gown Studio | Groom's Tux: Hugo Boss, Nordstrom | Hair & Makeup Artist: Inhye Kim Hair and Makeup | Cake: Wegmans | Florist: J. Morris Flowers | Caterers: Corcoran Caterers | Doughnuts: Carpe Donut Truck | Transportation: Reston Limousine | Videographer: Tyler Channell of Wedding Cinematographers | Music/Entertainment: Chau Nguyen of DJ Chizzau | Photo Booth: Hsupreme Services
Want a food truck to come to your wedding? Here's 13 in the DC area that won't disappoint.