Some of the most fun engagement shoots reflect what's important to the couples. For Deanna Jefferson and James (JR) Robinson, their engagement shoot was an opportunity to show off their love of cooking and exercising. Take a peek at their sweet session in the photos below by Talia Hawley.
Like B&G on Facebook | Follow B&G on Instagram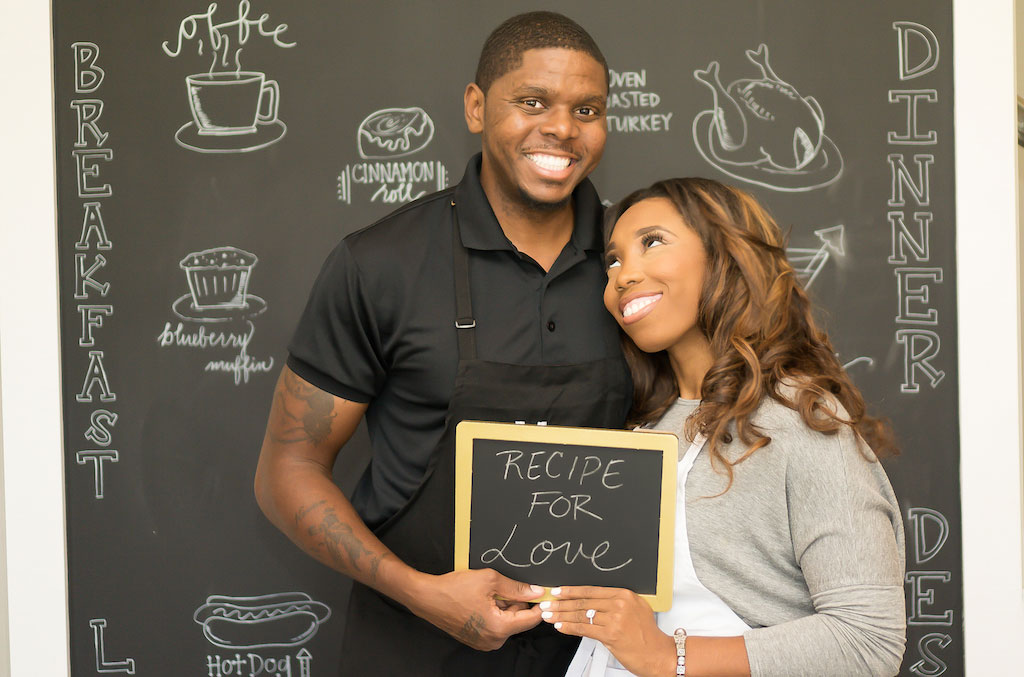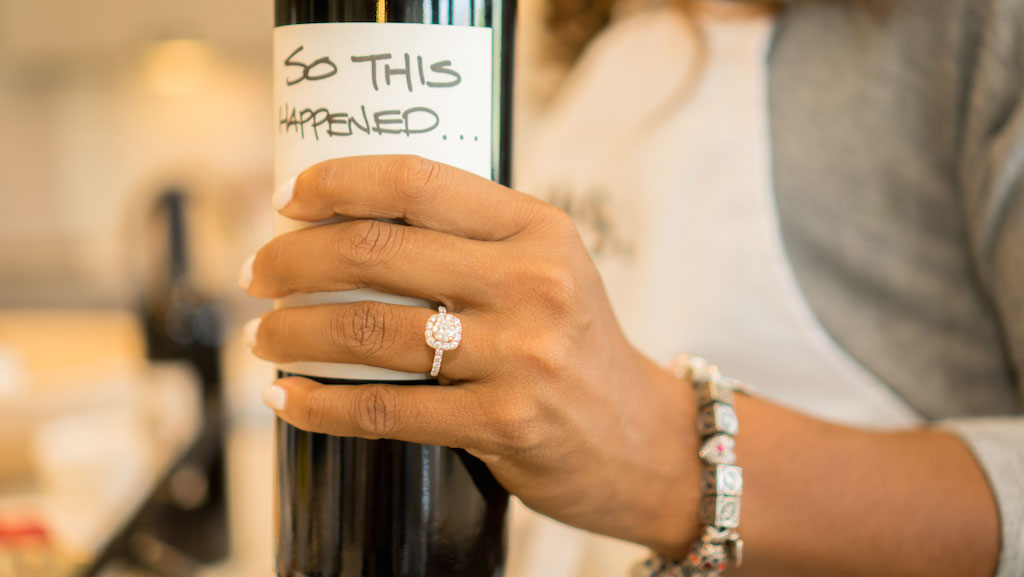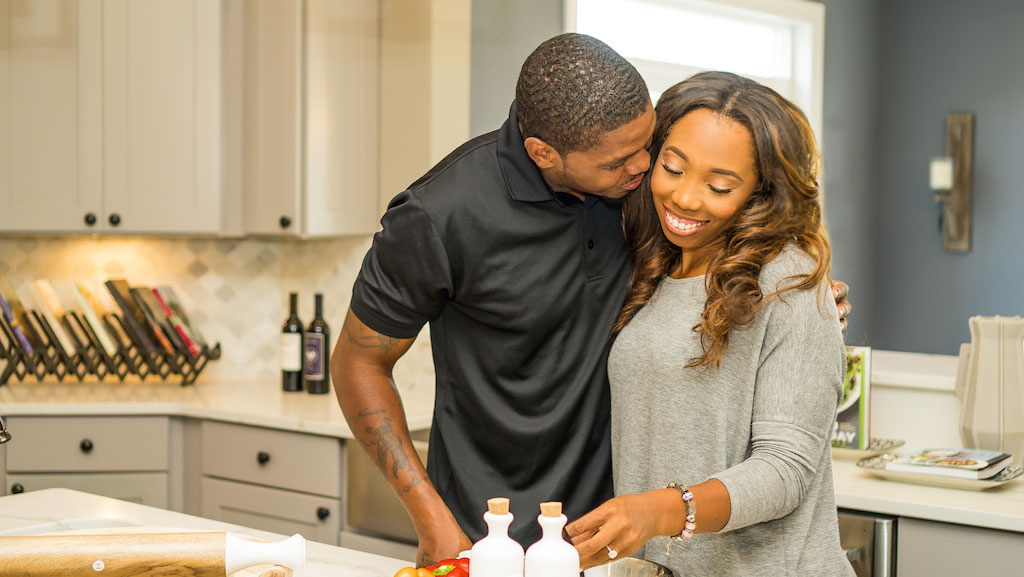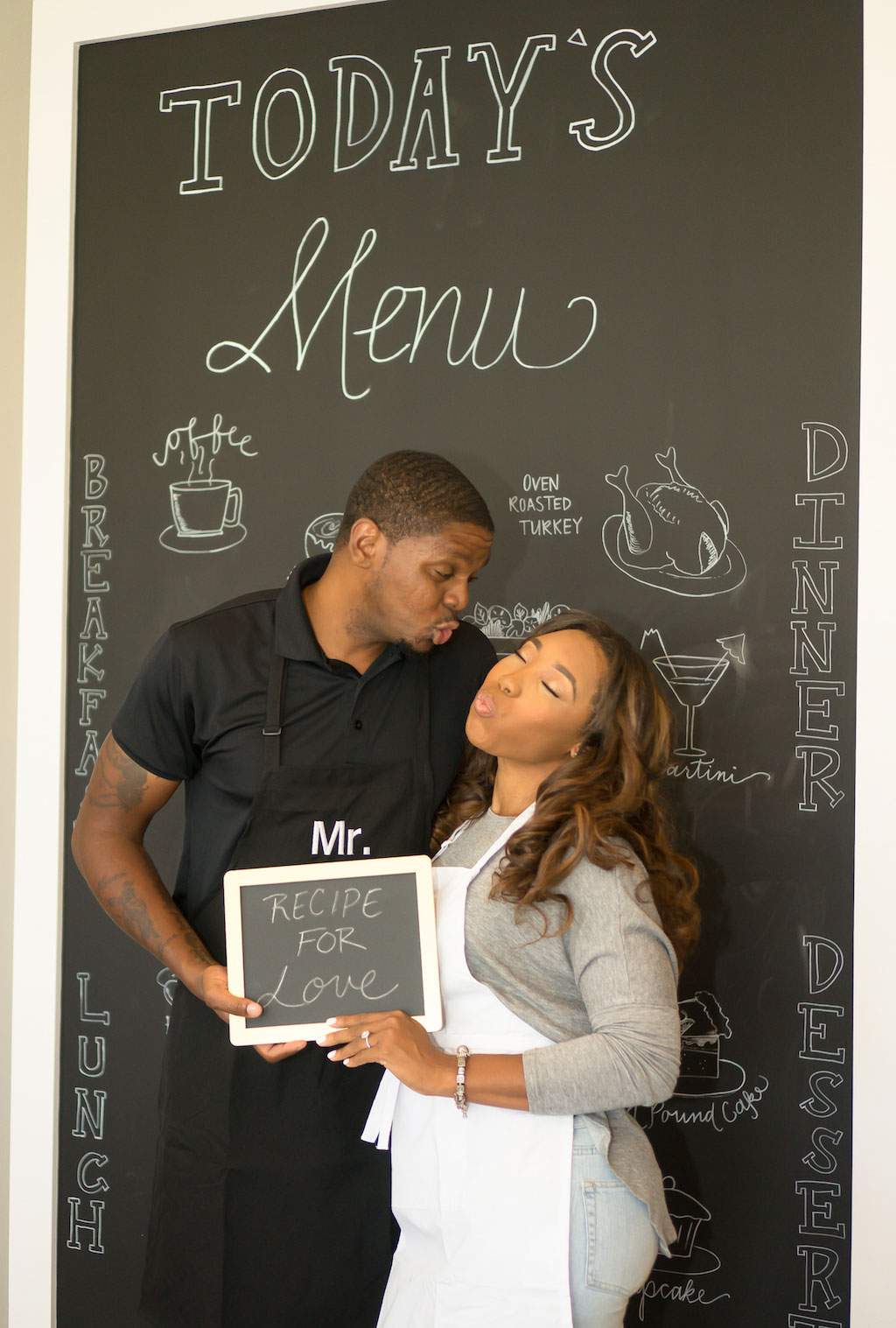 Deanna and JR hit it off the minute they started chatting at the pool party where they met. Deanna, a health and fitness expert, thought JR, a chef and former Hell's Kitchen contestant, was very tall and handsome, while he was attracted to how fit and cool she was, thinking it'd be great to work together. After a first date at Le Diplomate, the two did end up working together on a project that combined their skills: a six fitness week program that worked to rewire participants' workout and nutrition habits.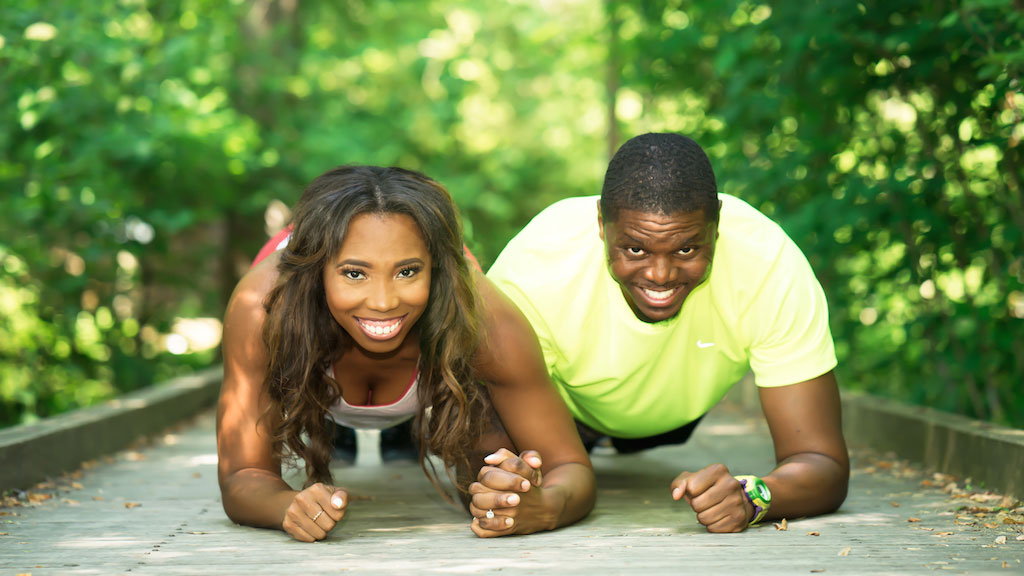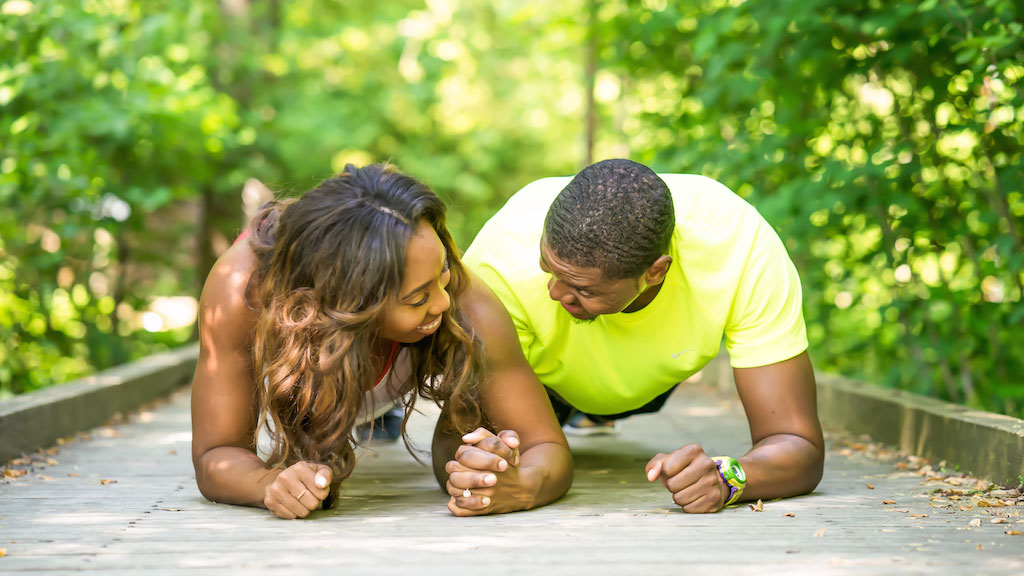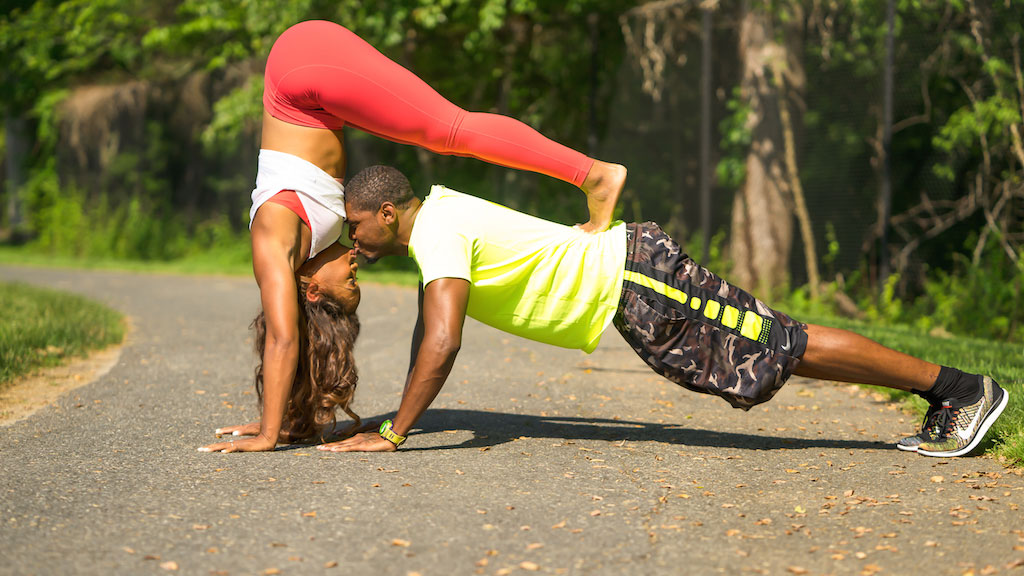 After JR and Deanna had dated two years, they took a trip to a private island in the French Caribbean. JR asked Deanna prepare to take a photo, but instead of posing with her, he pulled out a ring and proposed.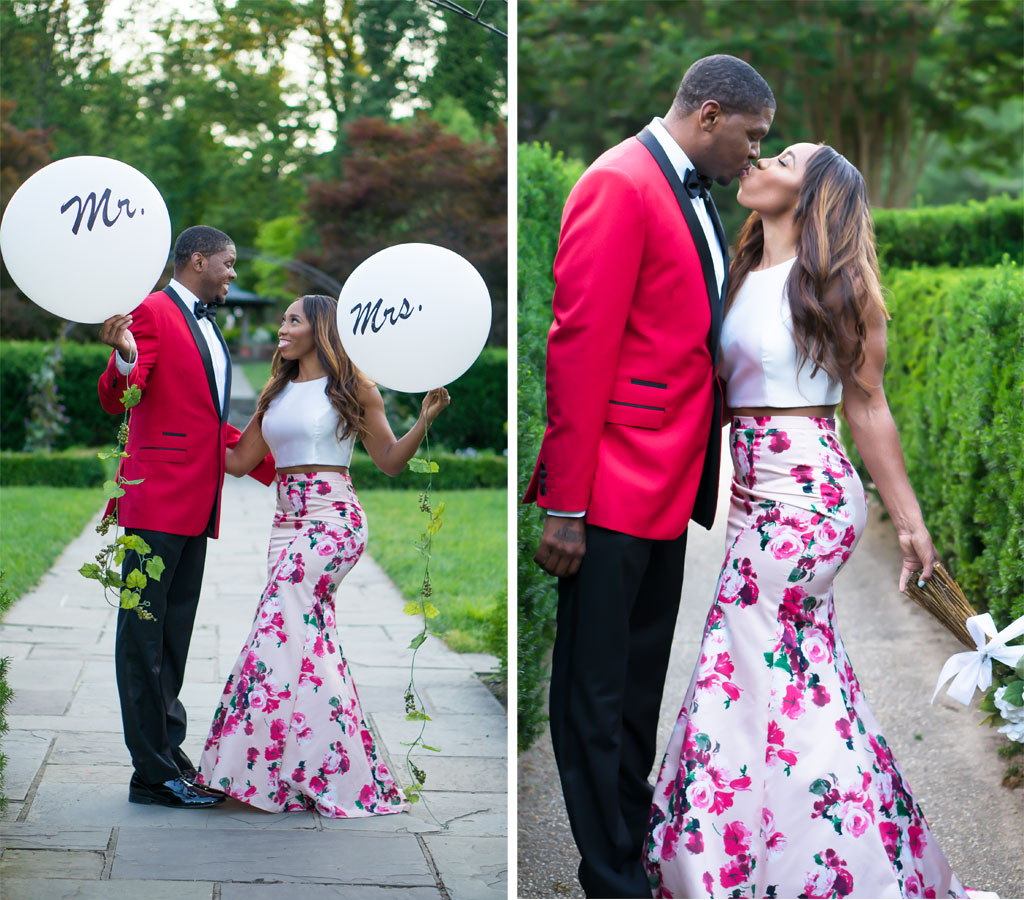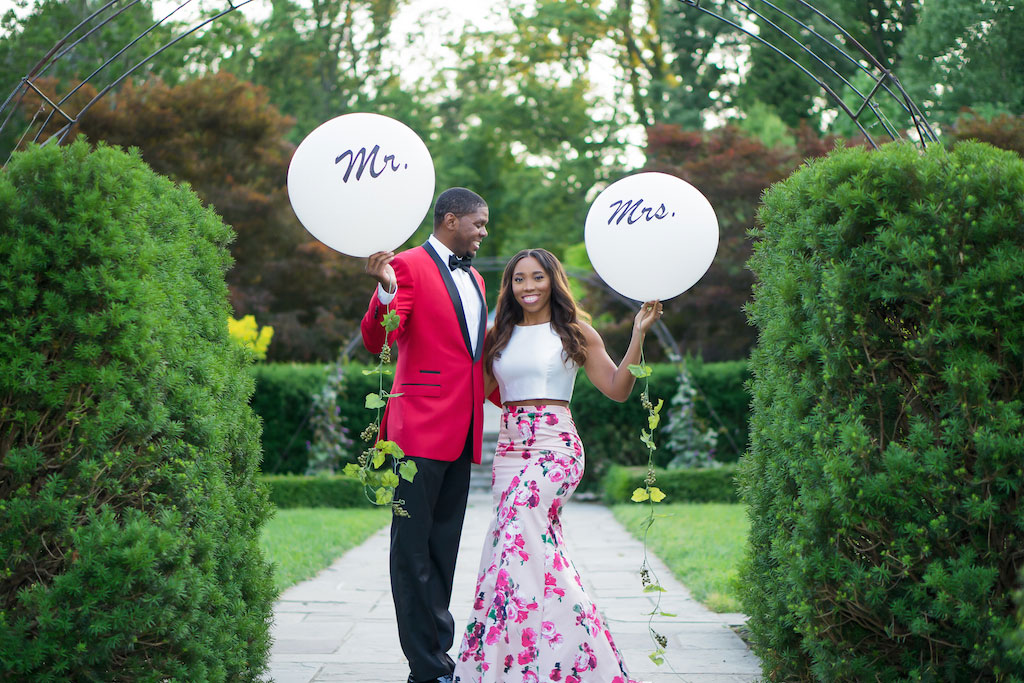 For their engagement shoot, the two embraced their shared cooking and fitness interests with a kitchen-themed portion for JR and a workout theme for Deanna. For the shoot, photographer Talia Hawley joined them in Silver Spring as the pair planked outside before changing into evening wear for a cute balloon-accented photo session.  Deanna and JR are currently planning a wedding in Jamaica for April 2017.