Morgan Heintzelman went to high school with her husband-to-be Ronnie Brackett, but it wasn't until years later that they would plan this epic carnival engagement shoot. After both had graduated high school the pair began dating. For their first date, they attended a local baseball came and "just clicked," both laughing about the fact that they had never dated the whole time they knew each other in high school.
After almost a decade together, this sweet couple finally decided to tie the knot. But they weren't content with just any old engagement session in the park and decided instead to grab photographer Lauren King of A Natural Portrayal and head over to the nearby Boonsboro for a series of carnival engagement photos. Morgan and Ronnie weren't sure how the photos would turn out, but they thought of it as way to do something fun and different, as well as have their son involved.
The resulting shoot speaks for itself (this may actually be the best engagement shoot idea ever) as the couple hold hands on the swings, get cozy on the ferris wheel, and go head-to-head in carnival contests. Outfitted in a bowtie, suspenders, and wearing a huge grin on his face, four year old Landon totally aced his supporting role. "He loved it," says Morgan.
Like B&G on Facebook | Follow B&G on Instagram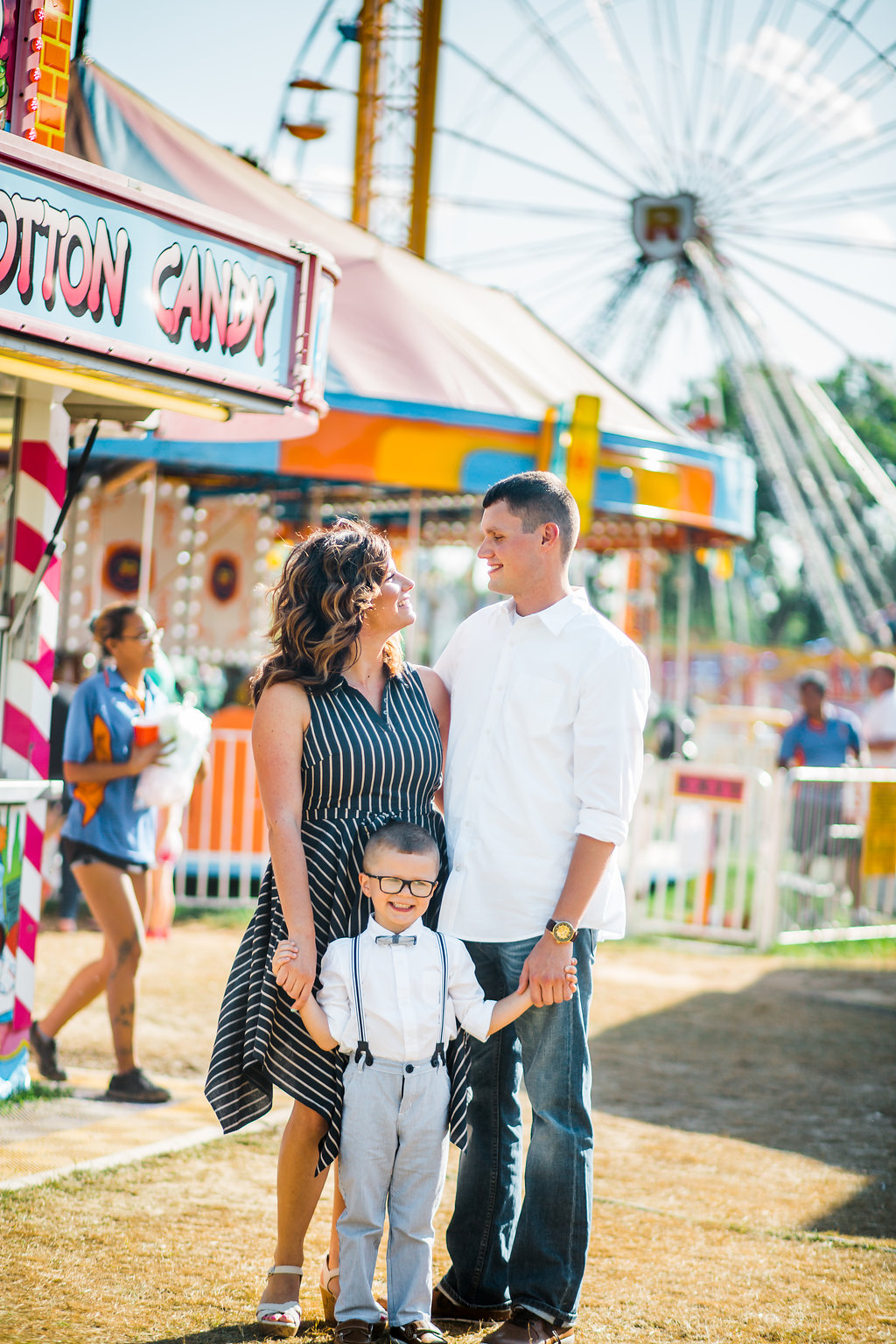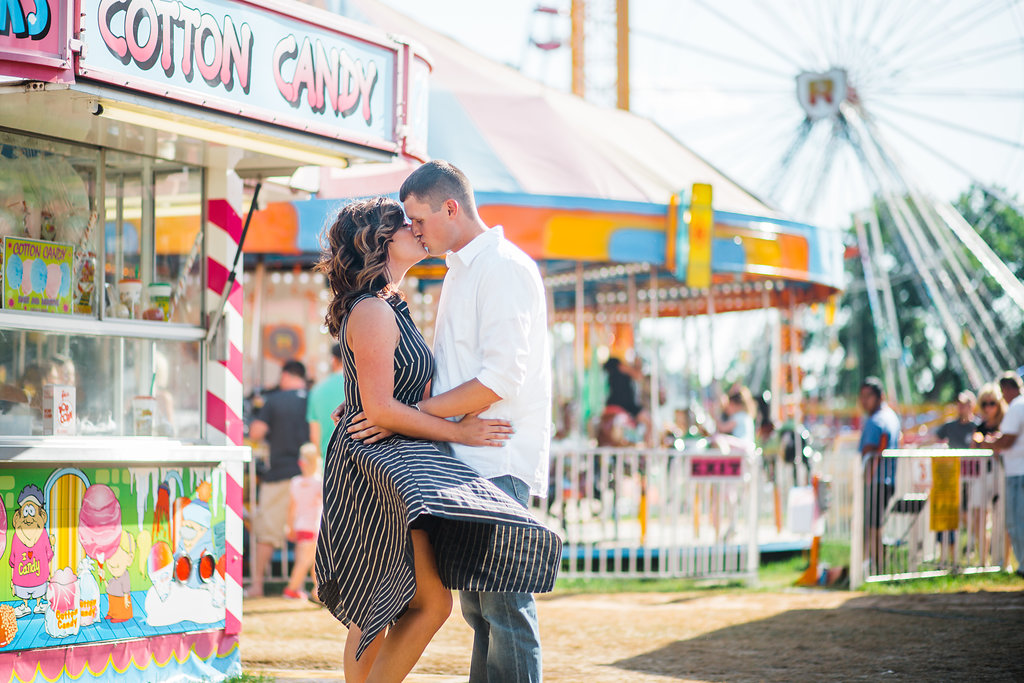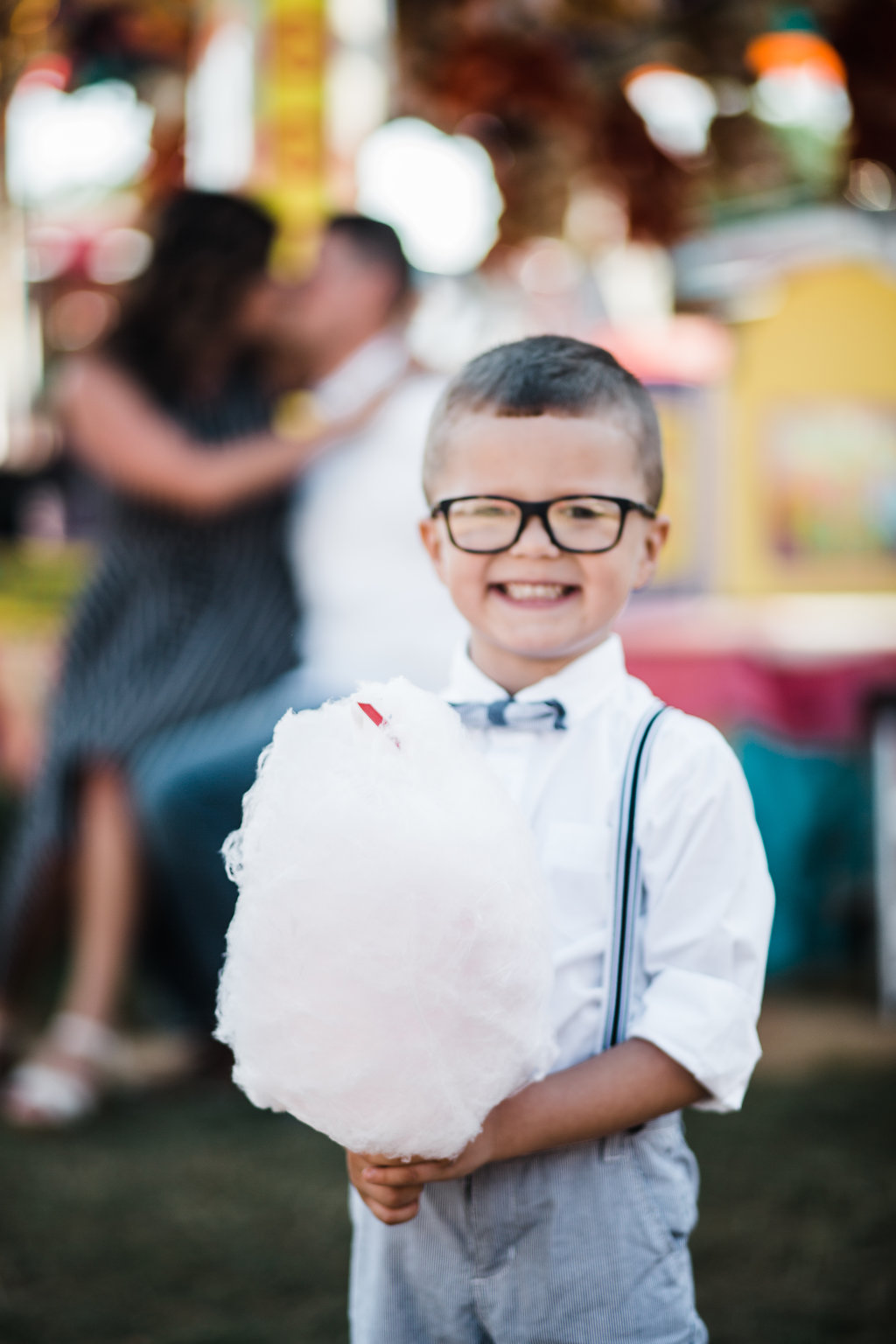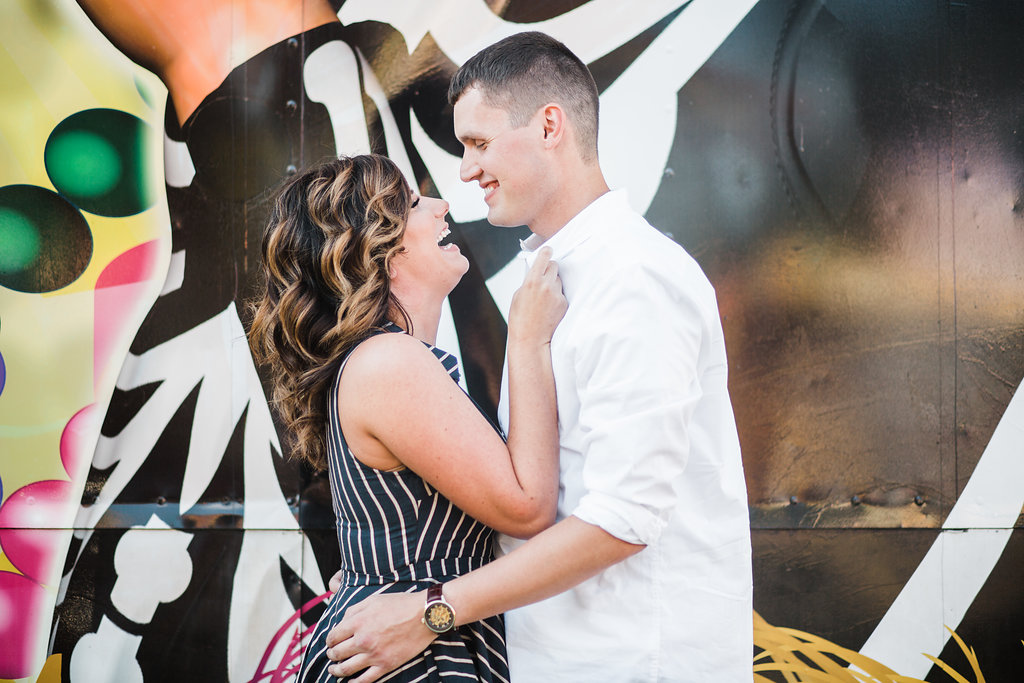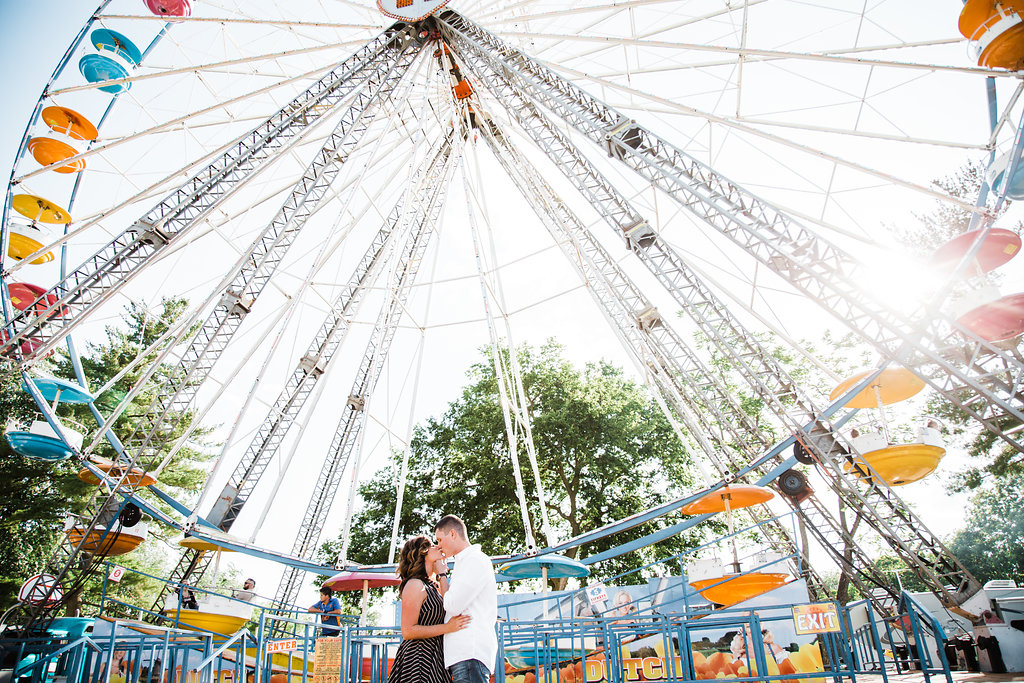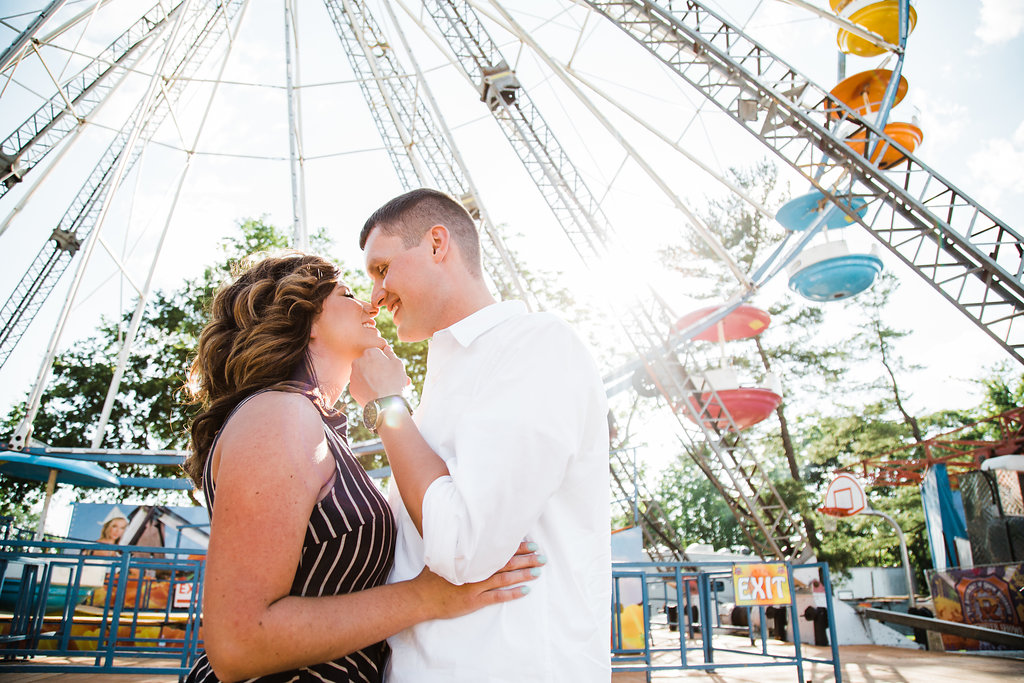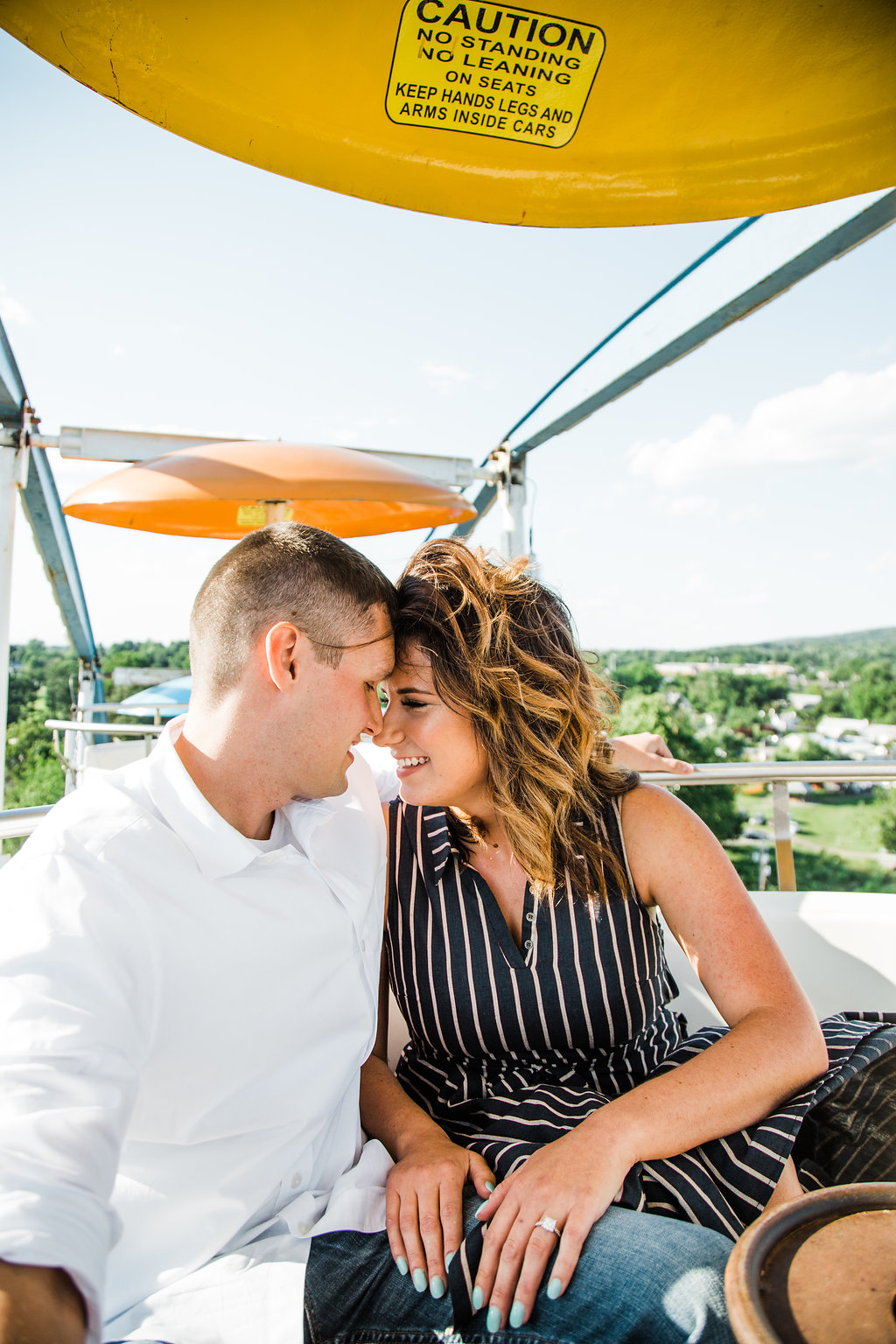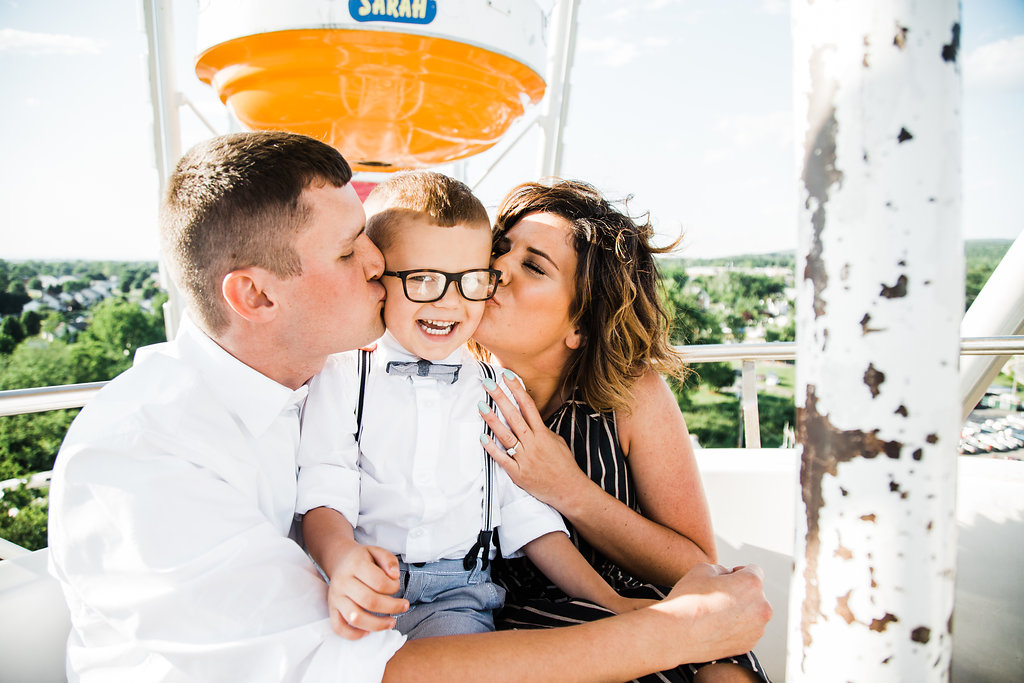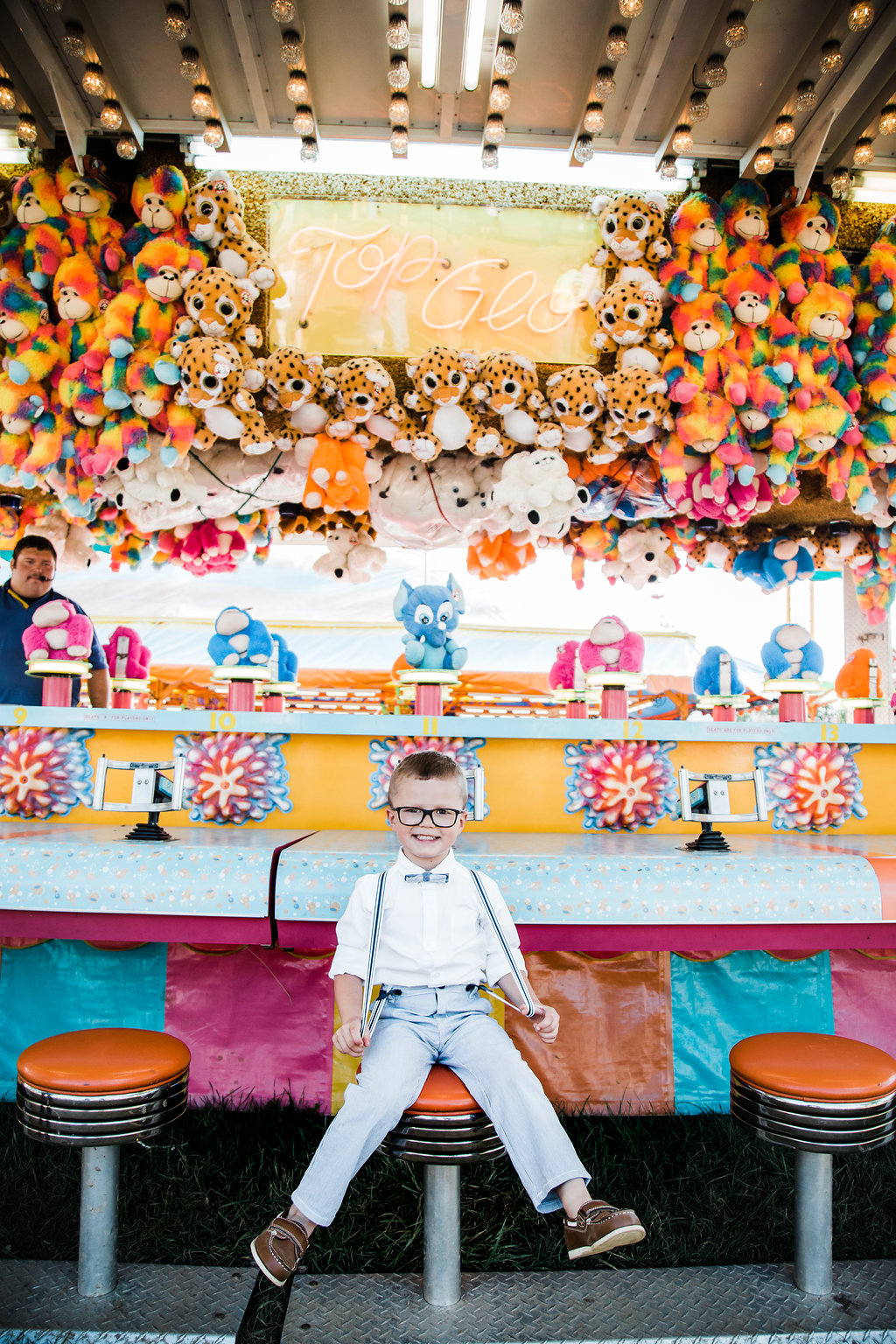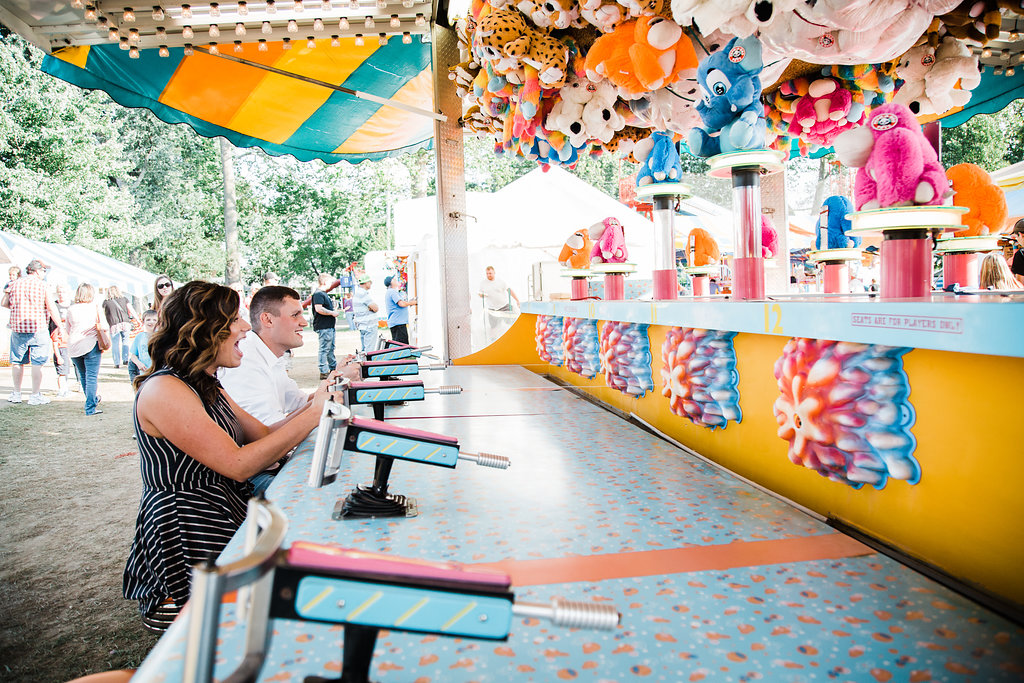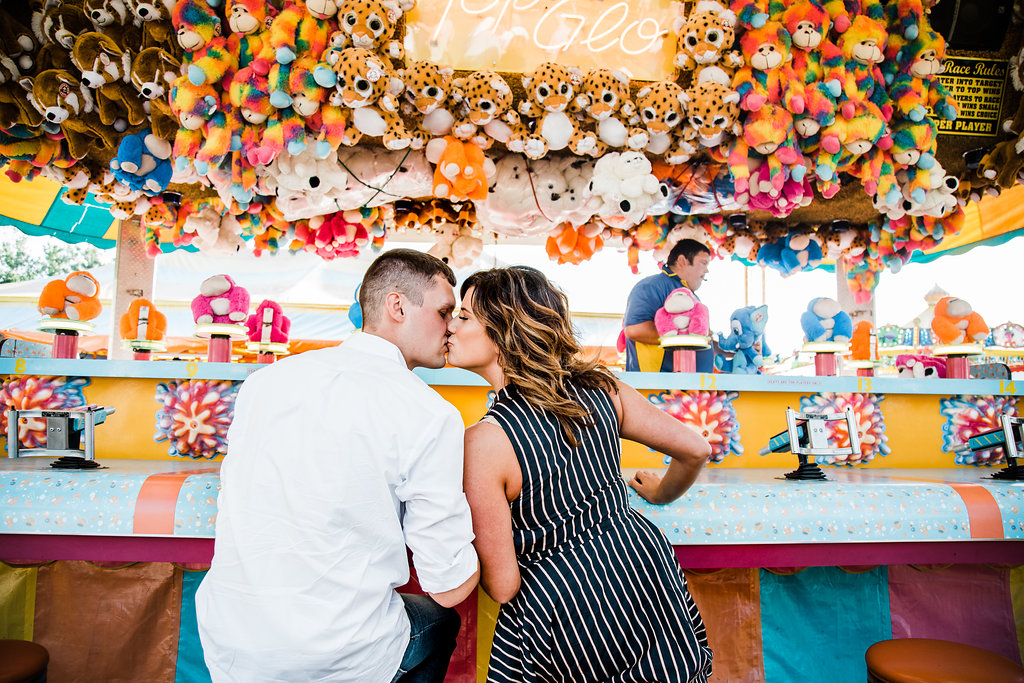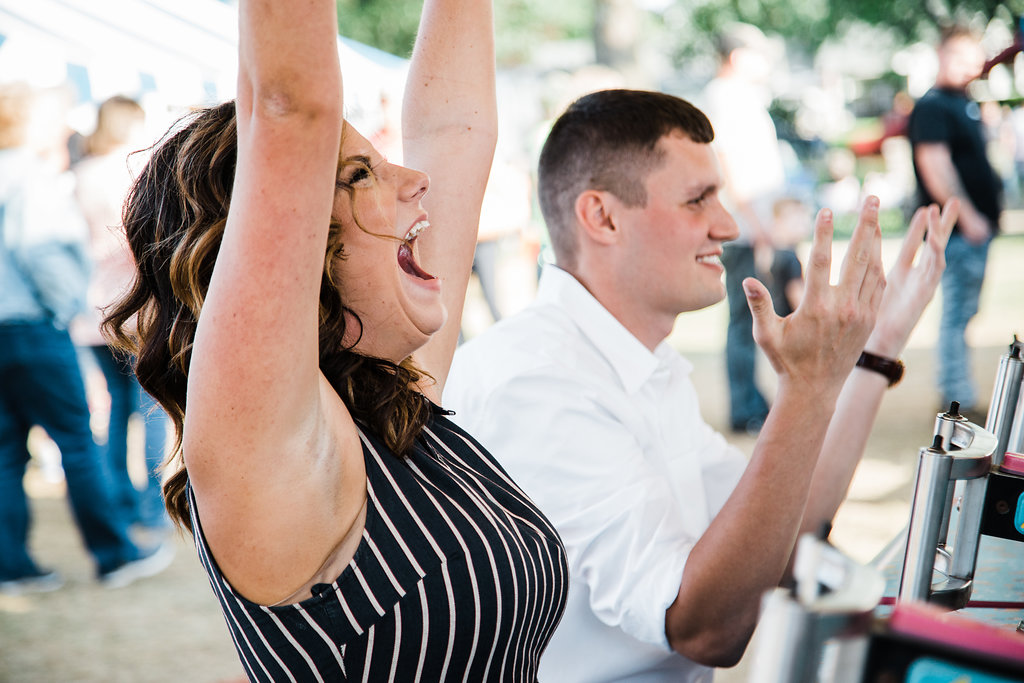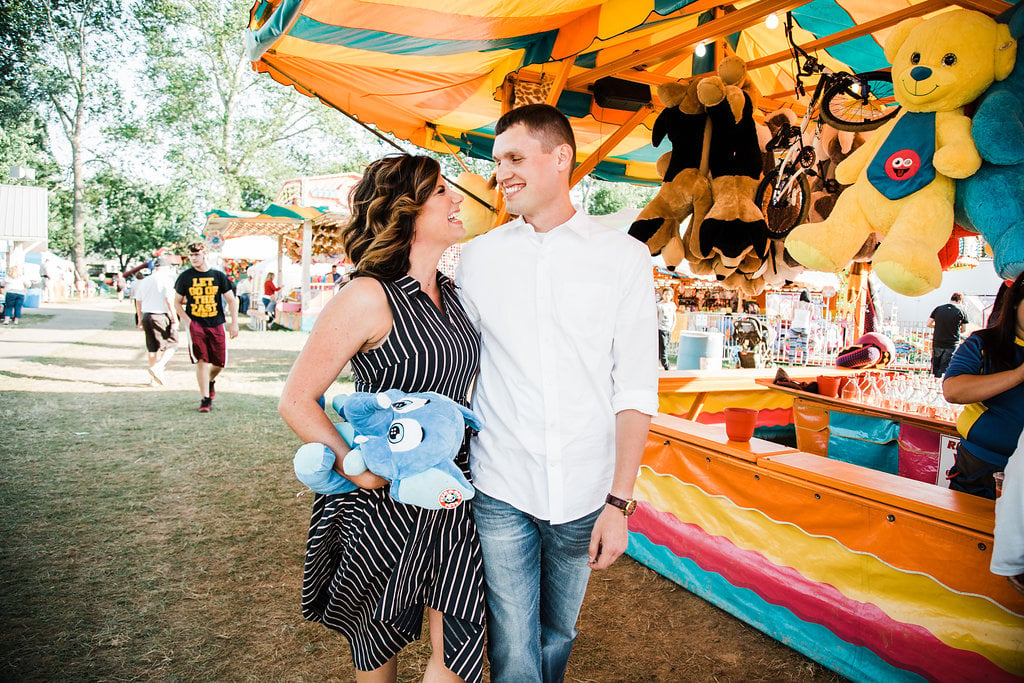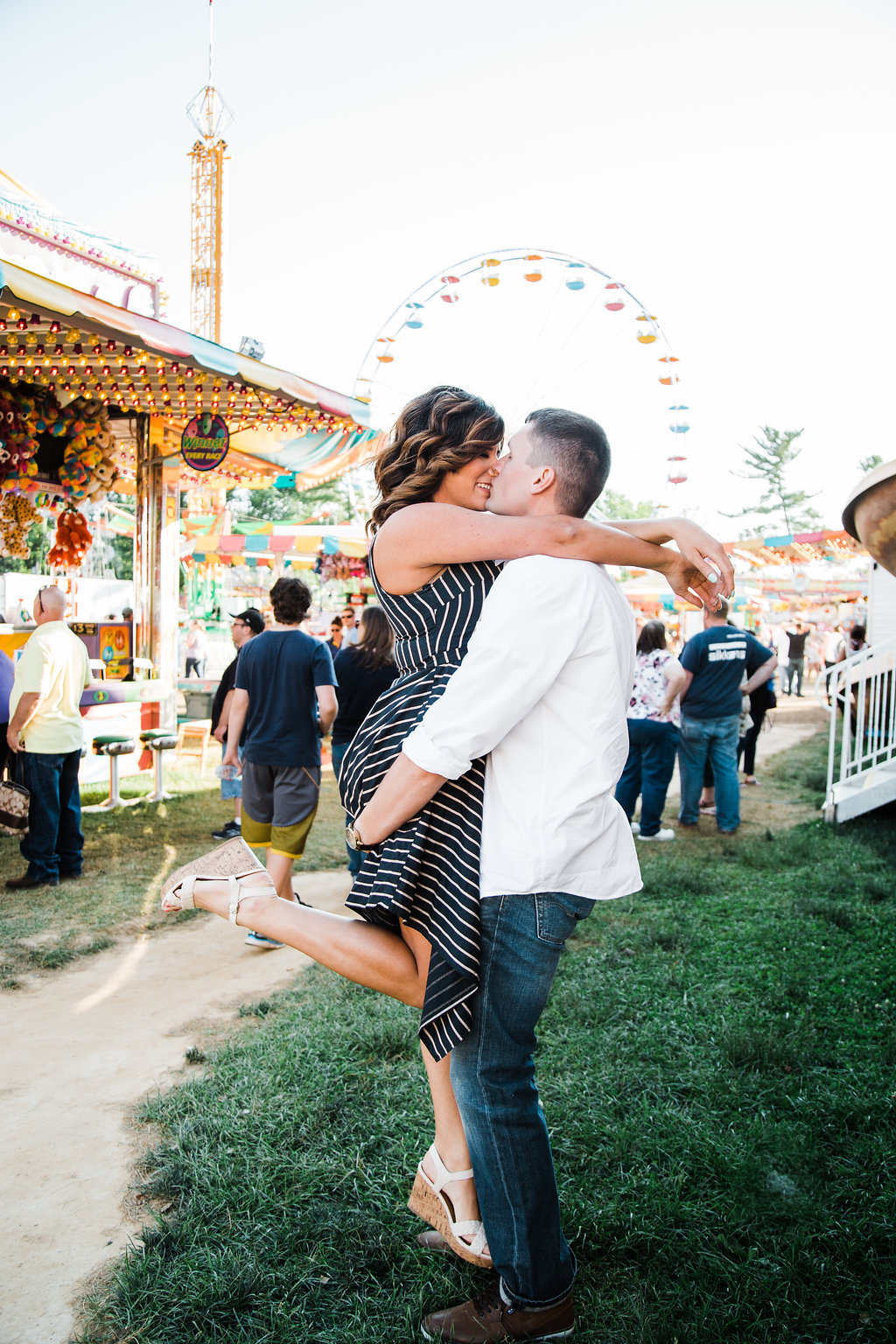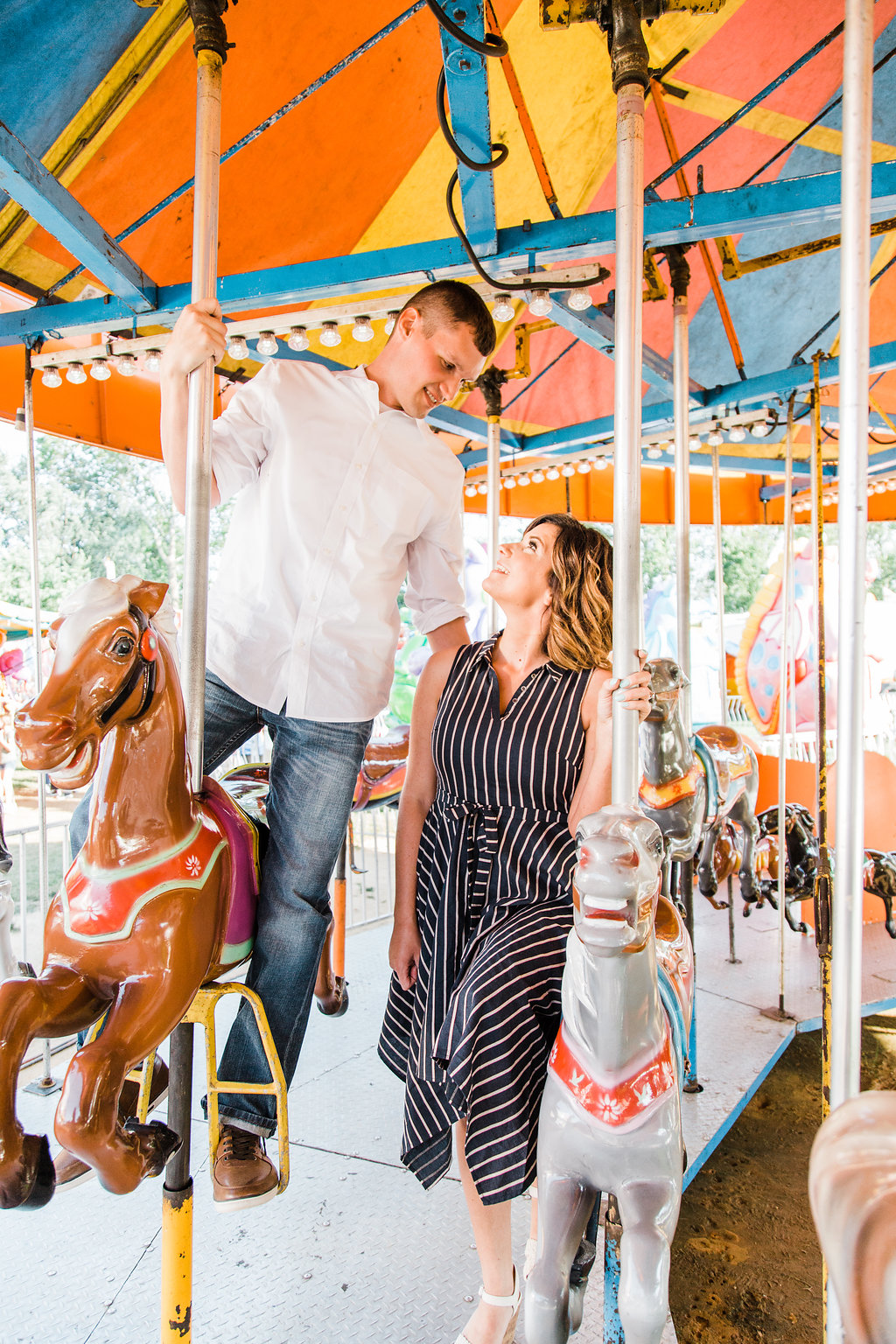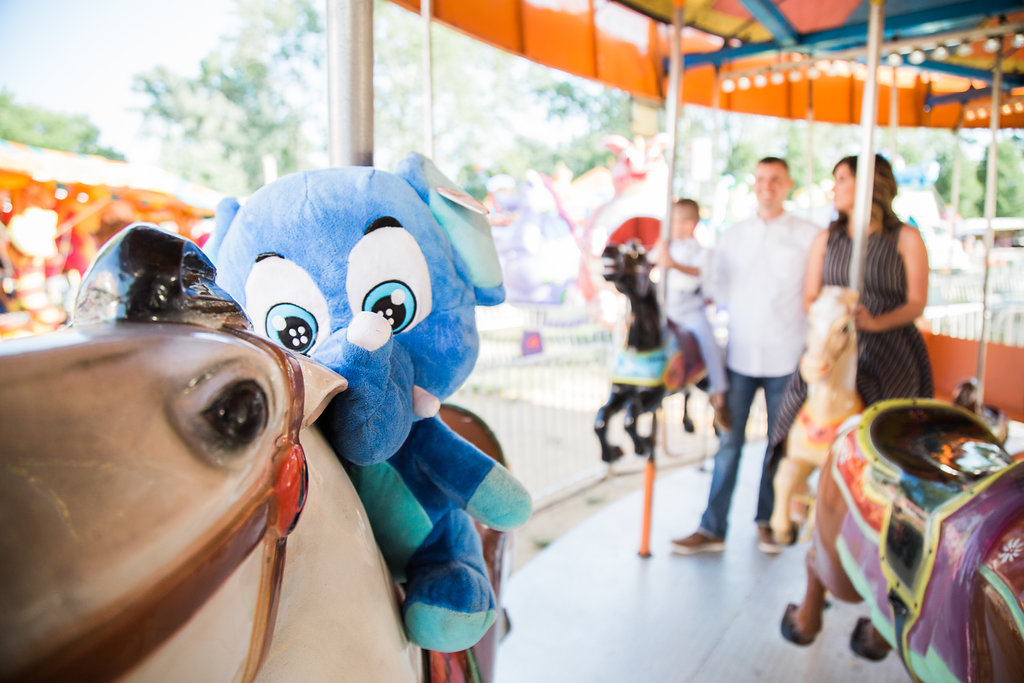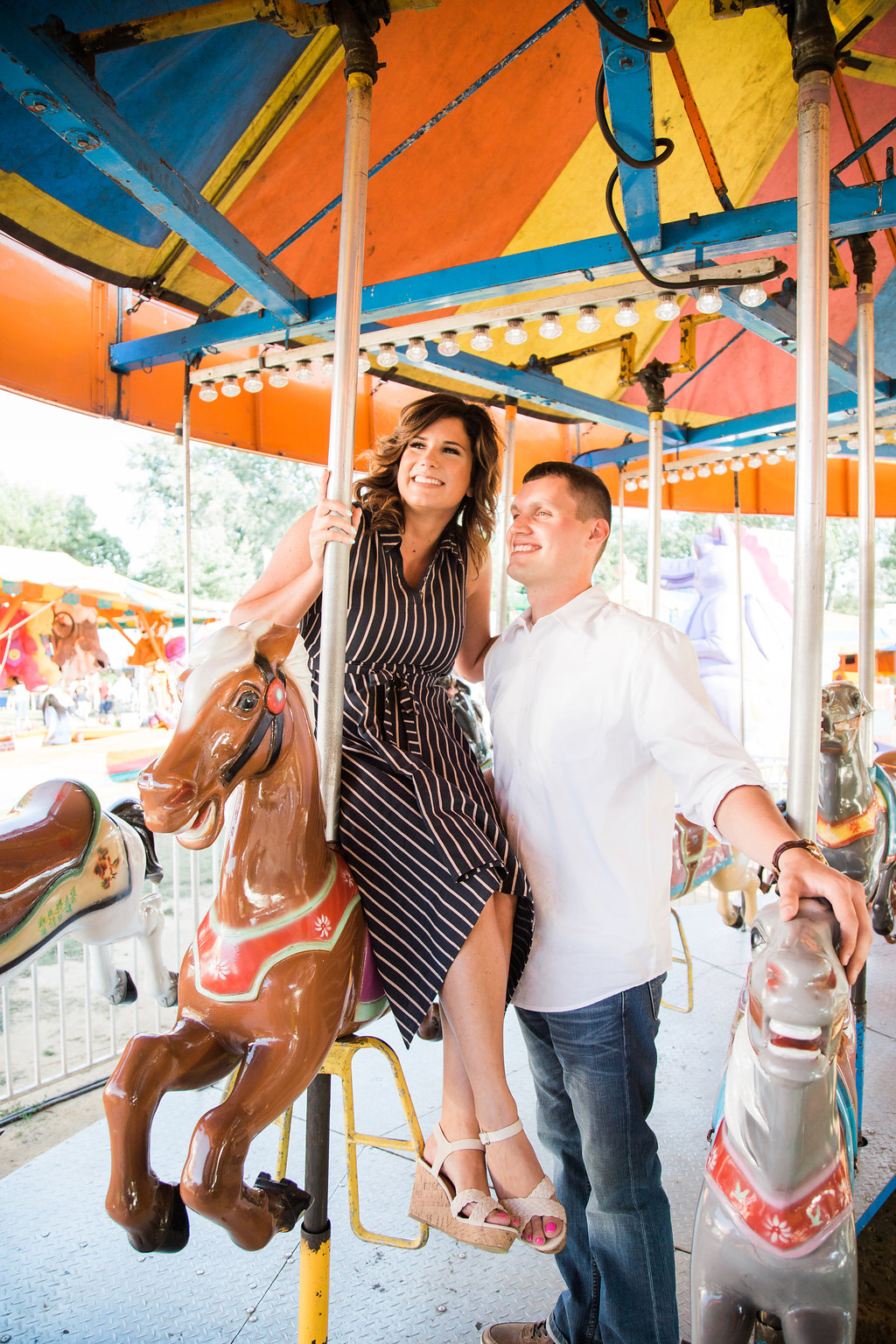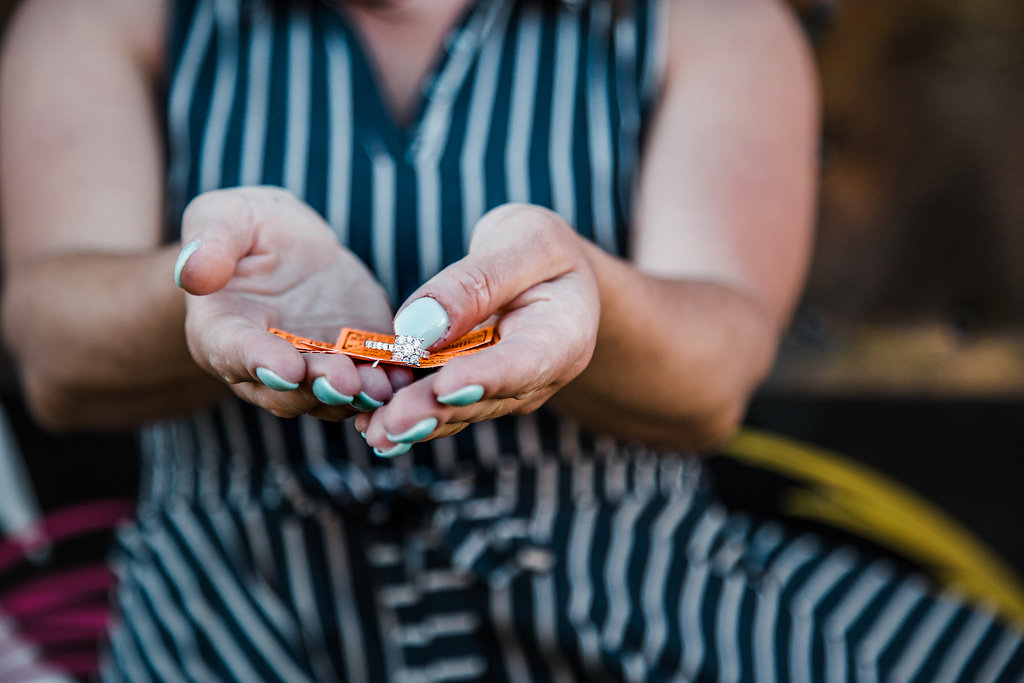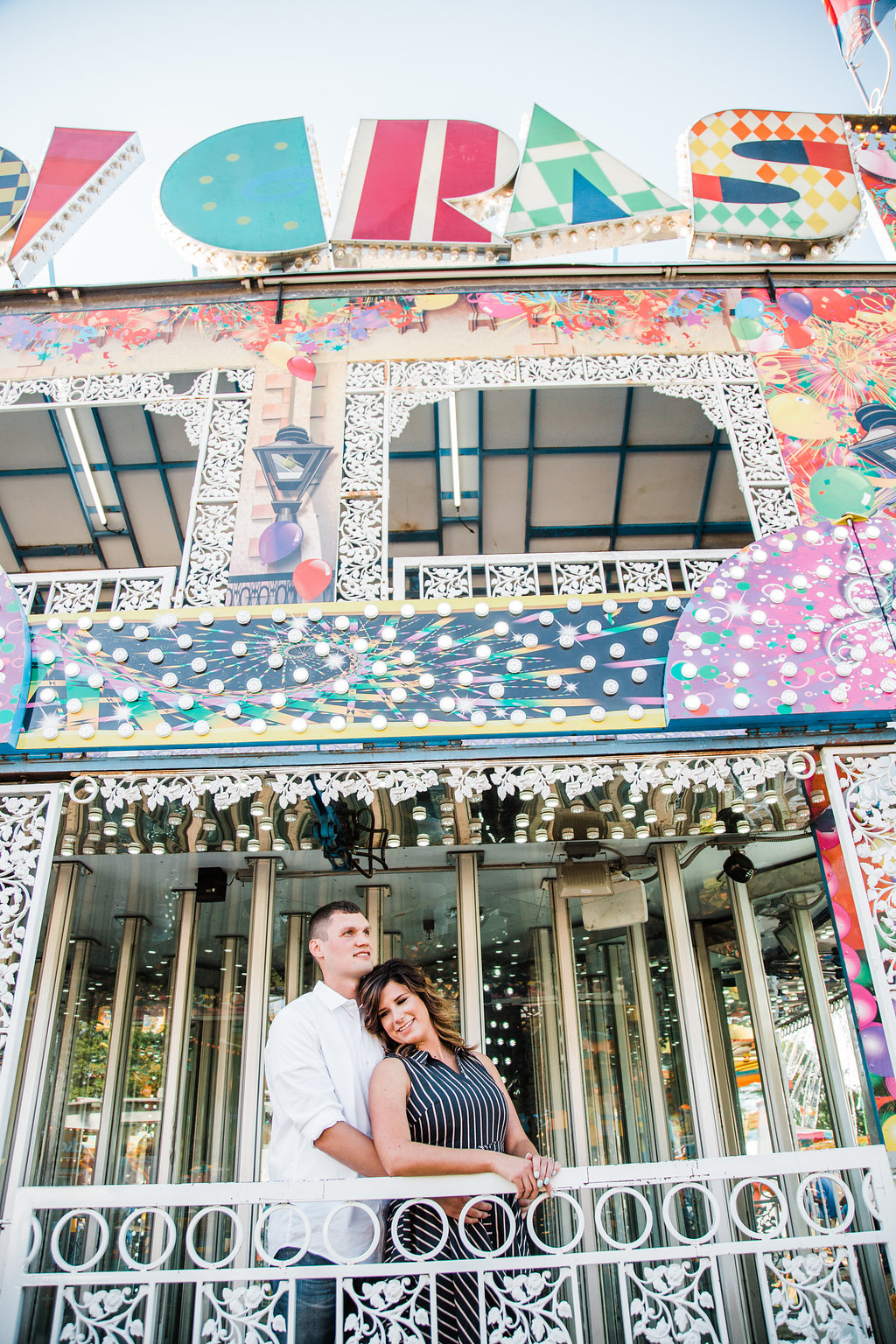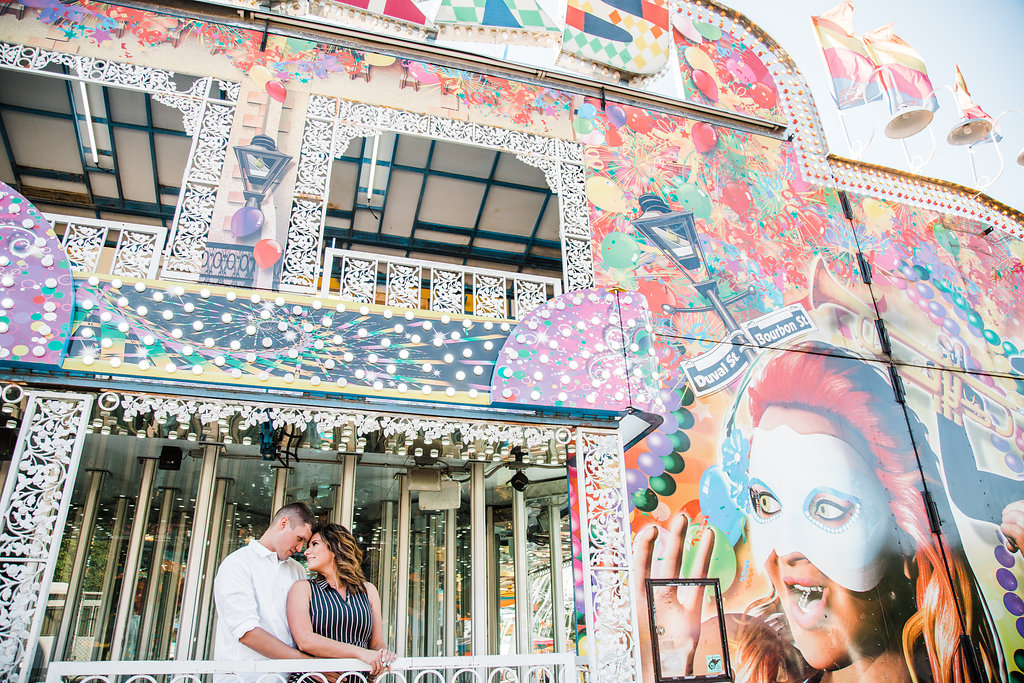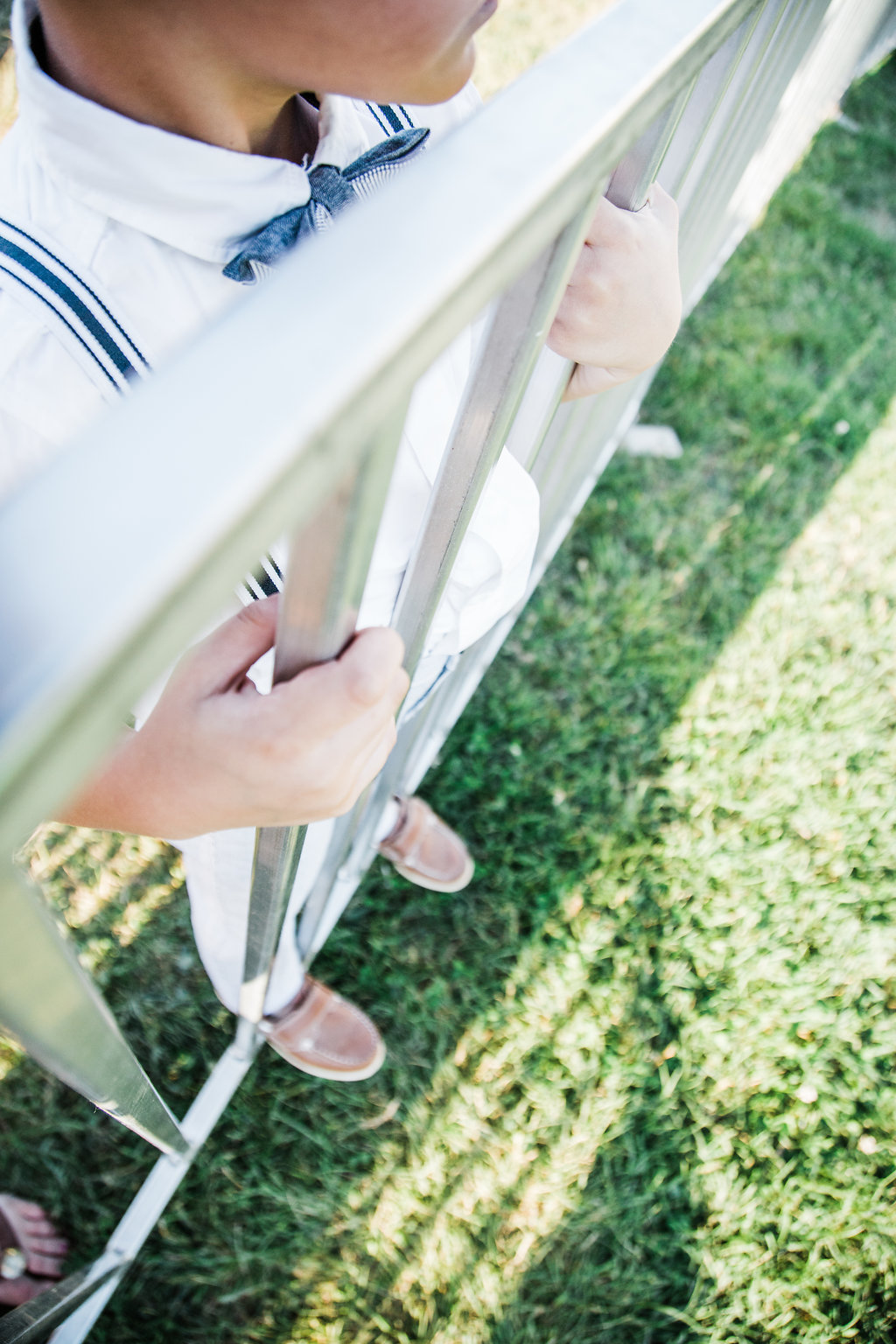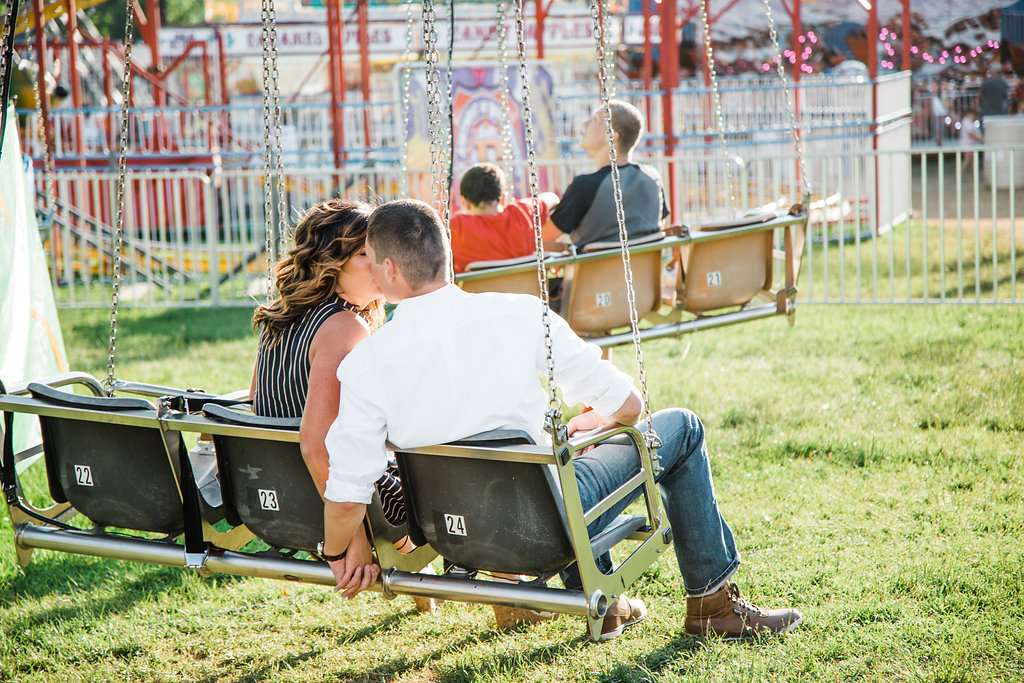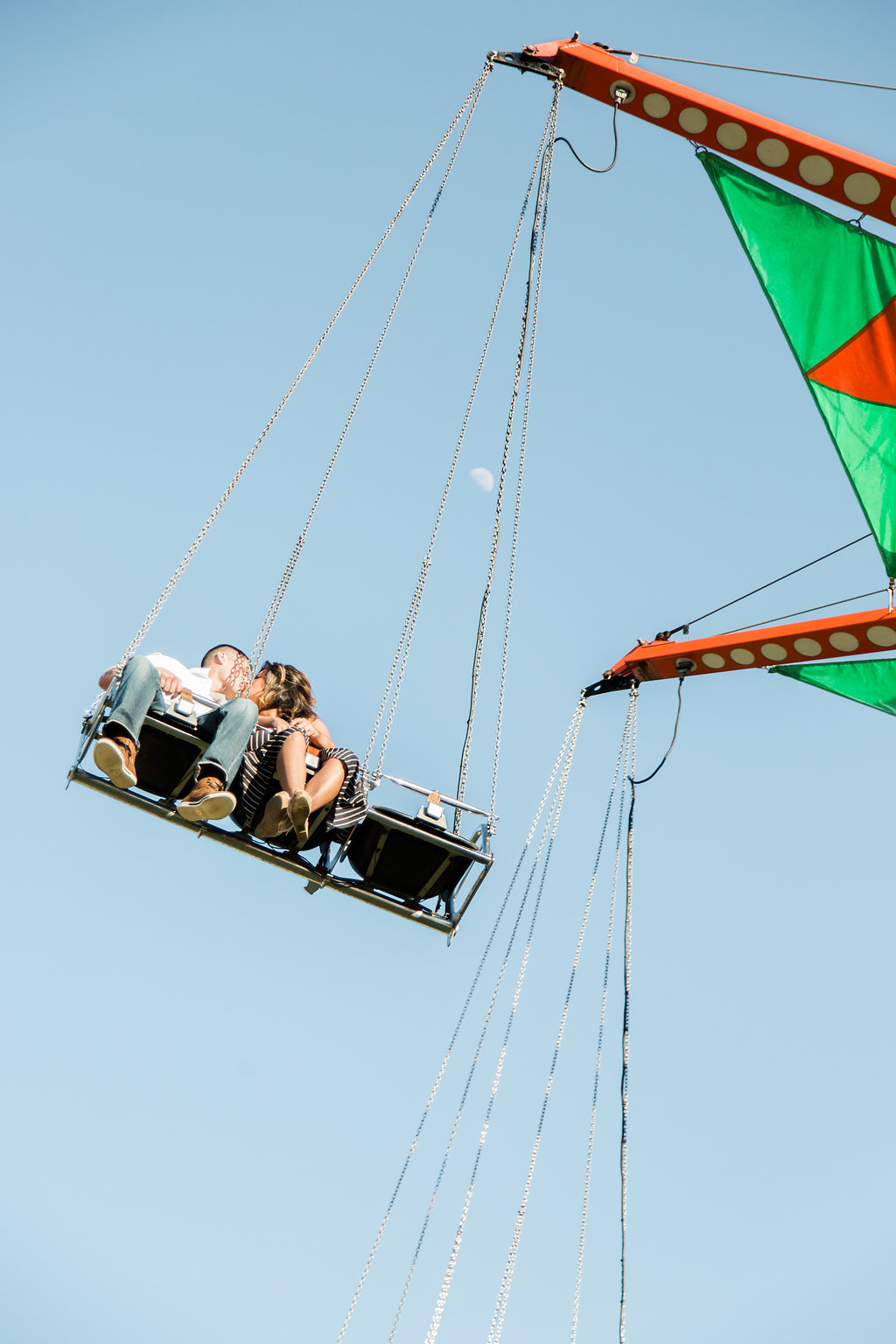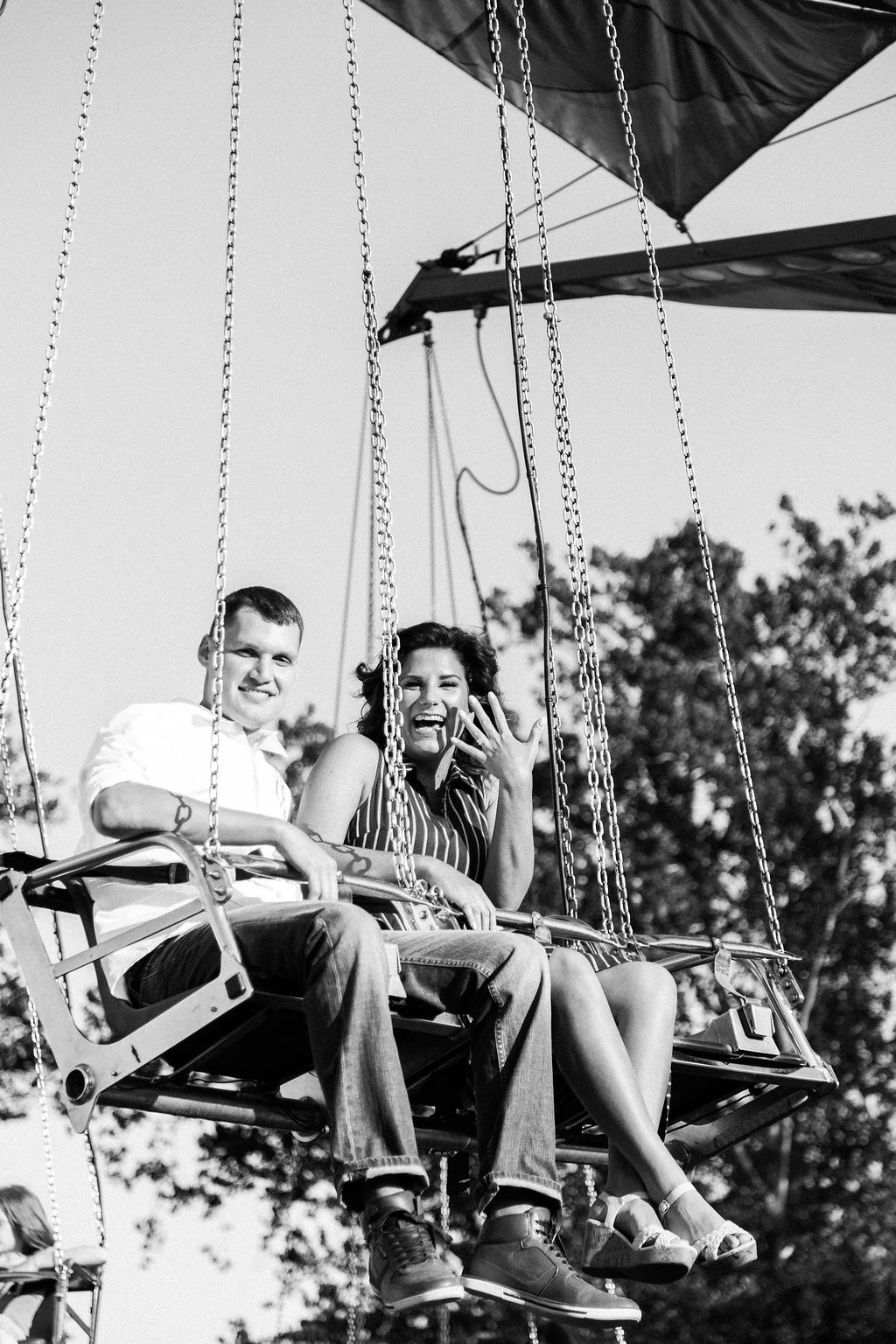 Carnival Engagement Photos by: Lauren King of A Natural Portrayal
Venue: Great Boonsboro Carnival