Test your Halloween knowledge at Ventnor Sports Cafe with their seventh annual Halloween Themed Trivia night on Wednesday, October 25 starting at 8:30 PM. The questions focus on scary movies, mythical monsters, pop-culture vampires, and Nickelodeon's "Are You Afraid of the Dark?" Come for the Halloween-themed cocktails and pumpkin beers and stay for the chance to win gift cards to local businesses.
DBGB hosts their first kid's pastry class this Saturday at 11 AM with a spook theme. Pastry chef Kelsey Burack gives hands-on instruction and helps kids create treats like Oreo mummies, chocolate ghost tarts, and halloween cupcakes. A continental breakfast for parents is provided. Tickets are $75 per child.
Bring your kids and your Halloween spirit to Ris this Saturday from noon to 2 PM for an afternoon of pumpkin carving. The Foggy Bottom restaurant will provide the pumpkins and carving tools, as well as grilled cheeses and tomato soup. The event benefits DC Central Kitchen, and a donation of $20 per person is suggested.
Head to Black Jack and Tilt Side Bar on Saturday for a burlesque Halloween party featuring cocktails made with El Silencio mezcal. Cocktails include "darkness, my old friend" (made with apple brandy, Benedictine, and bitters), and the rum-fueled "revenge of an ex-lover." The event runs from 5 PM to close.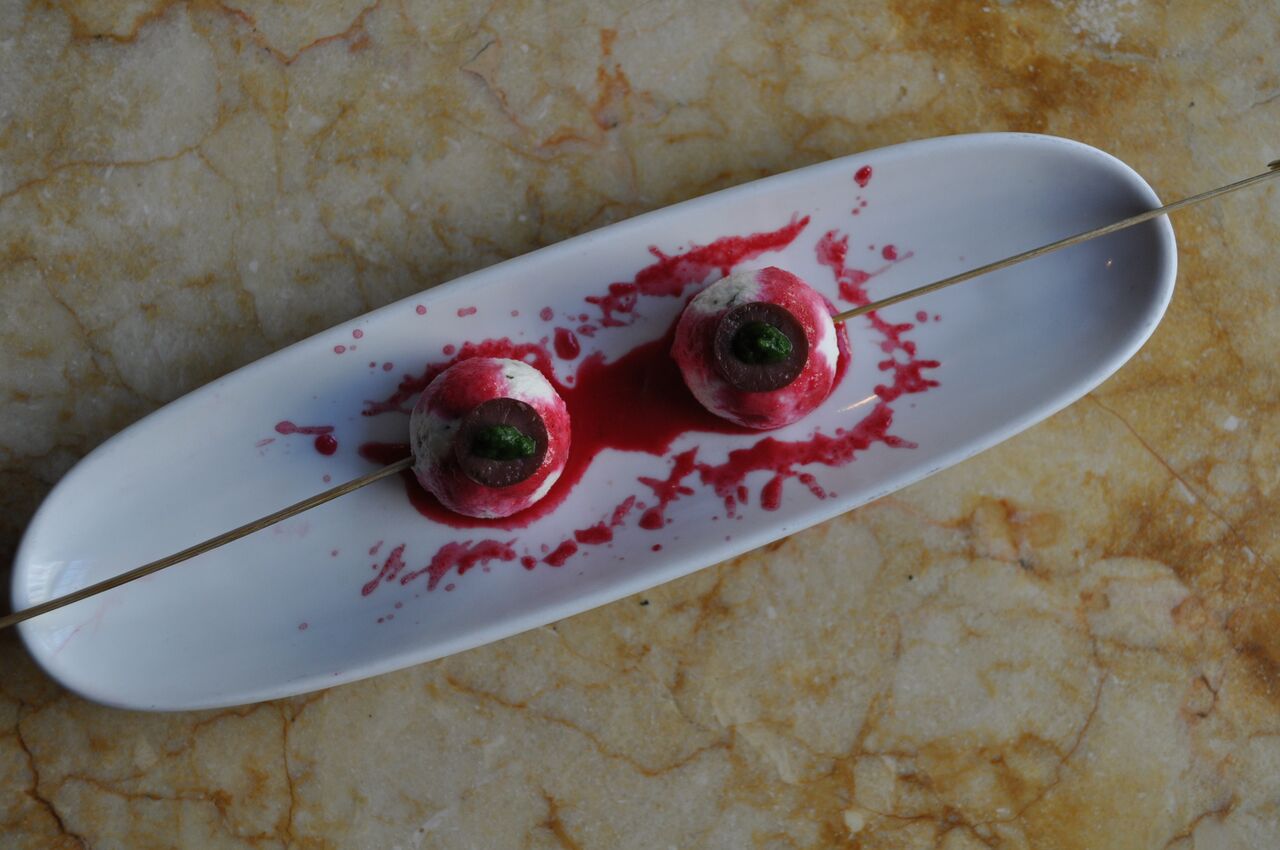 Bring your furry friends to the Yards from 1 to 3 PM on Saturday for A Very Barky Halloween. The event features a pet costume contest (with prizes) and a parade through the neighborhood. Then stick around for the fourth annual Side Yards from 5 to 9 PM. The evening is free to attend, and features escape artists, contortionists, fire artists, fortune tellers, and caricature artists. Food and drinks are courtesy of Due South and Agua 301.
The cauldron will be bubbling at All Set Restaurant & Bar on Saturday from 9 PM to 1 AM. The Halloween party is themed "dynamic duos," so bring the Wilma to your Fred and enjoy an evening with DJ Right Tough and a variety of complimentary snacks. Mummified pigs in blankets, spooky chips and dip, and passionate punch (made with passionfruit, vodka, triple sec) are all on the menu, and the first punch is free for those who show up in costume. Attendance is free from 9 to 10 PM ($10 after 10 PM), and proceeds benefit the Juvenile Diabetes Research Foundation.
The 19th annual Nightmare on M St. Bar Crawl kicks off on Saturday from 2 to 8 PM. Guests can enjoy drinks at five participating venues, including Decades, Barcode, and the Gryphon. Dress in costume for the chance to win prizes. Tickets range from $15 to $56.
Black Cat is set to host an 80's Mayhem Halloween Party this Saturday with multiple DJs. The event spans two floors, the bottom of which will have a REDRUM (red room) and Beetlejuice Room (backstage) with 80's music from DJ Killa K. The party starts at 9 PM, tickets are $15, and costumes are encouraged.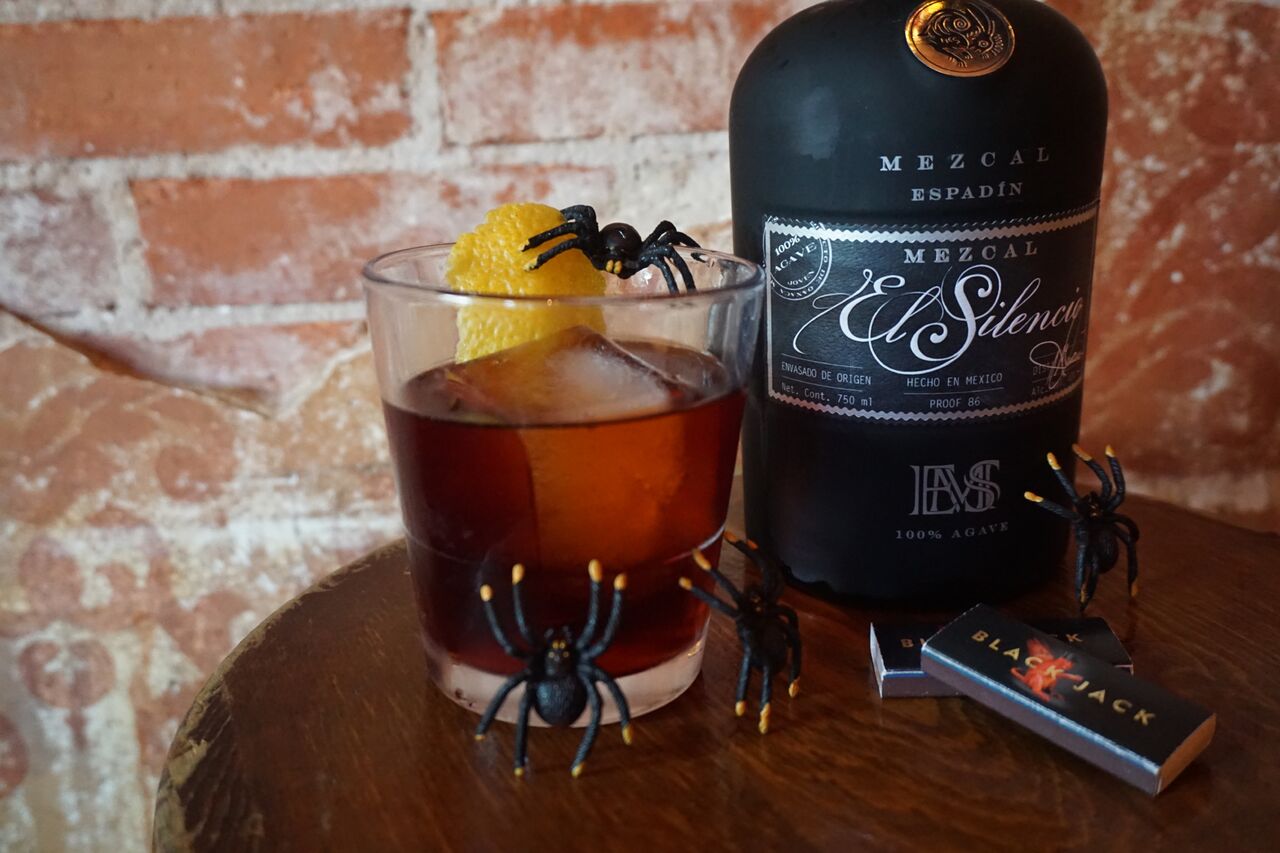 Paint a pumpkin for Brookland's Finest Halloween pumpkin painting contest (pumpkins and paint provided) this Sunday, October 29 from 3:30 to 5:30 PM. Though the provided spiced rum cider is only for adults, all attendees can indulge in a DIY caramel apple bar.
Espita Mezcaleria is inviting all DC pups to its patio for its Puppy Halloween Costume Contest on Sunday from 10:30 AM to 2:30 PM. The winner goes home with a $100 gift certificate to the restaurant, and extra doggy treats.
The Ritz-Carlton in Tyson's Corner is hosting a Halloween Tea on Sunday at 11:30 AM for ghouls and guests alike. Attendees can come in costume, nosh on halloween treats, enjoy the acts of a guest magician, and get spooked by a haunted house. The tea is $64 per person, and reservations are required.
Enjoy a pirate (and nautical) themed haunting at the Hotel Indigo in Old Town, Alexandria. The hotel's library transforms into the Haunted House at Captain's Cove on Monday and Tuesday from 4:30 to 7 PM, complete with pirate-themed goodie bags for trick-or-treaters. The event is free, but attendees are encouraged to donate to Act for Alexandria, a local cause that gives grants to ensure community engagement.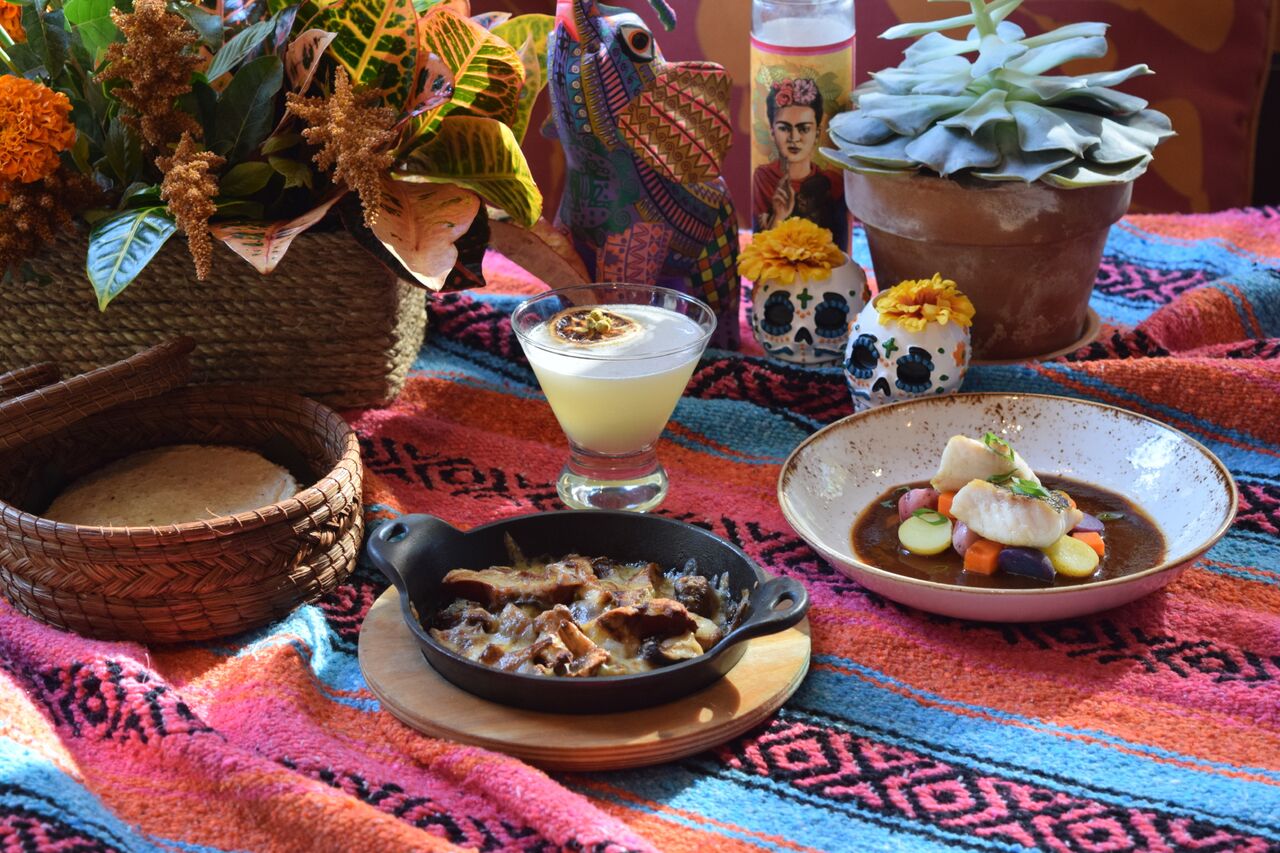 In honor of Halloween, Estadio has already transformed into "Espookio." The Spanish restaurant is decked out with ghoulish decorations, and serves a menu of Halloween-themed pintxos, tapas, desserts, and "boos"y cocktails. Head to their Halloween Spooktacular Bash on Tuesday, October 31 for sweet and savory bites, such as goat cheese "eyeballs" and "guaca-monsters!" with piquillo peppers and olives. The event lasts from 6 to 11 PM and tickets are $31.
 Halloween isn't just a day for Drink Company–it's a whole month thanks to their new pop-up bar, Pub Dread. Things get extra-festive on Halloween night (Tuesday) from 5 PM to 1:30 AM to benefit World Central Kitchen's ongoing efforts in Puerto Rico. Attendees can drink their way through a horror-worthy cocktail list, as well as pina coladas, the official drink of Puerto Rico. Tickets are $20.
Put on your Sherlock guise and attend The Whittemore House Murder Mystery Dinner Party on Tuesday. Guests are invited to dine from 6:30 to 9:30 PM and experience DC's haunted history. If murder mysteries aren't your thing, fret not, there's also an open bar. Tickets are $70-$650.
Celebrate the Day of the Dead at Taqueria del Barrio on Wednesday, November 1. The restaurant will offer holiday drinks and dishes, such as red or green pozole, and cocktails like Show Me Your Pepita!, made with mezcal, toasted pumpkin seed syrup, and allspice. The restaurant will also have window displays of traditional altars in memory of loved ones.
Experience calavera (traditional Mexican face painting) at Qualia Coffee in Petworth on Wednesday, November 1 at 5 PM. Guests will be able to take pictures in front of a special altar art installation and fuel up with Qualia coffee and treats before a street procession from 6 to 7:30 PM.  
Oyamel is celebrating the Day of the Dead with a two-week festival that runs until November 5. The event includes holiday dishes like house-made corn tortillas filled with shredded turkey, and drinks like Manzi, made with mezcal, manzanilla sherry, and cardamom bitters. The restaurant will also host two five-course dinners,on October 25 and October 31 starting at 6:30 PM, with Day of the Dead dishes paired with spiked punches and cocktails.