Washington goes all out for the holiday season, with festive pop-up bars, atmospheric ice rinks, elaborate light displays, concerts, shows, and so much more. Here's your guide to merrymaking all winter long.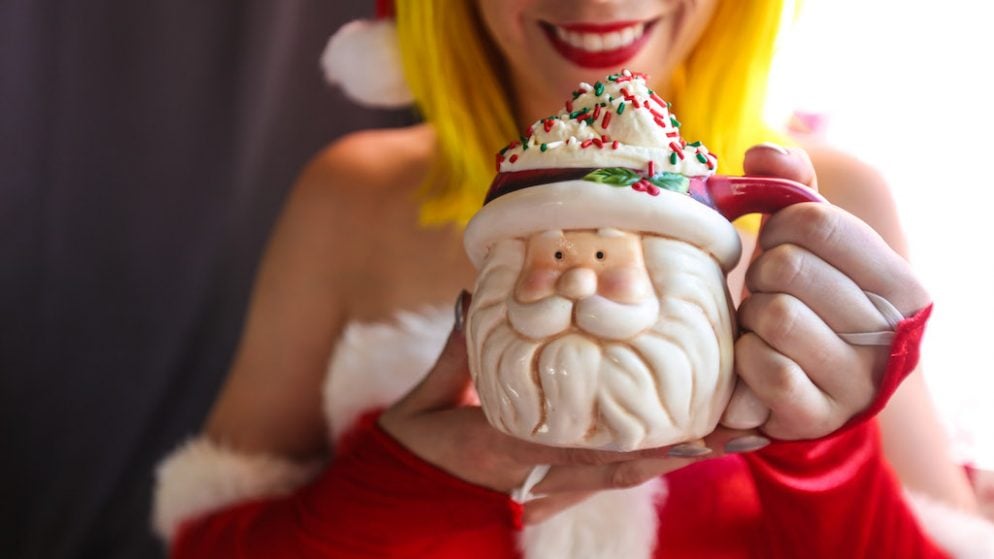 Get into the spirits at a holiday themed-bar
Unless you've been living under a snow bank, you've heard of Shaw's Miracle on Seventh Street (a.k.a. the Christmas Bar). It's back, it's fun, and Santa brought egg nog shots aplenty. But did you know there are other bright and twinkly places to imbibe? Garden District on 14th Street transforms into a Christmas beer garden, complete with flying reindeer decorations, trees, and heat lamps. Over in Noma, Wunder Garten throws a Winterfest celebration from December 1 through 17, including a holiday market, Christmas tree lot, and of course, plenty of hot booze and cold-weather beers. Buffalo & Bergen in Union Market also gets in the spirit with a snowflake-adorned bar and wintery cocktail menu that includes elaborately decorated drinks like the tequila, orange, and cinnamon-spiked Yellow Snow. (It looks tastier than it sounds.) 
Those of us who celebrate Hanukkah aren't left out in the cold. Head to the "Chai-vy and Cohen-y" Hanukkah bar at Ivy and Coney through December, where patron can take shots from a giant menorah, nosh on latkes and matzo ball soup, and spin dreidels for prizes.
Hate the holidays? There's a theme bar for you, too! DC's one-and-only grinch bar takes over Town Tavern in Adams Morgan through December 31. Organized grouches can make free online reservations or purchase tickets to various "How Town Tavern Stole Christmas" events. Or, ba-humbug, there are passes at the door.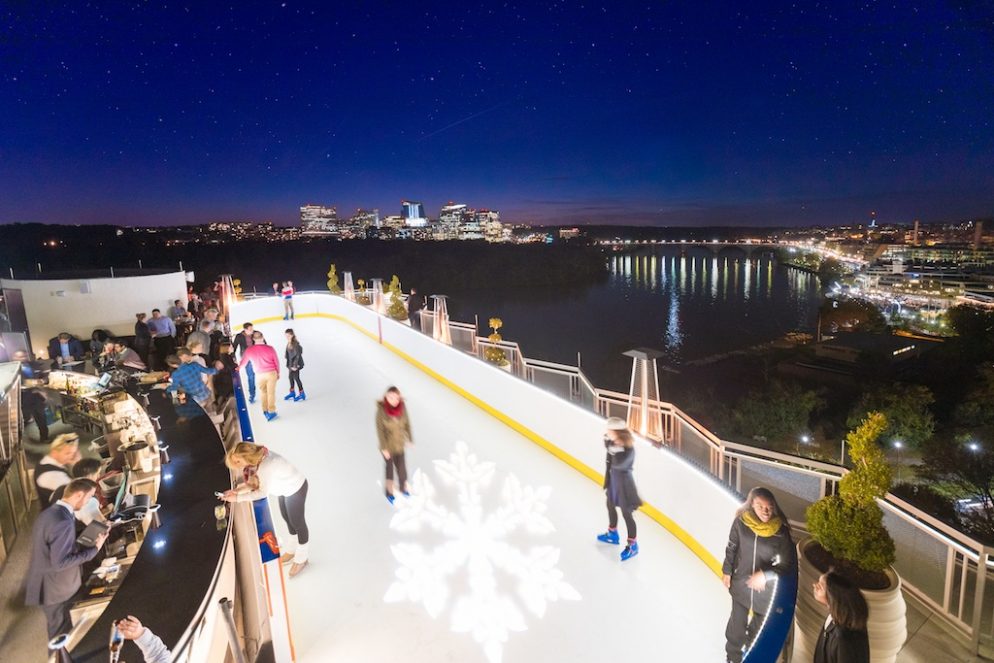 Check out an atmospheric ice rink
Even better than your average ice rink: a place to skate with a view. For a bird's eye vista, climb to the Top of the Gate at the Watergate hotel, which installed a synthetic ice rink on its roof (with a skate-up bar!). Closer to sea-level, the new Wharf built a Saturday-only rink where you'll glide around a pier set over the Potomac River. In Georgetown, the Washington Harbour ice rink offers more water views, plus theme nights and hot drinks from surrounding restaurants. Another pretty DC classic is the skating rink in the National Gallery of Art Sculpture Garden, where you'll glide amidst the art and National Mall museums. Looking for a community vibe? Both Reston Town Center in Virginia and Rockville Town Square in Maryland are fun n' festive places to practice your spins and axels. 
Want more options? Here's a map of over 20 indoor and outdoor ice rinks around Washington.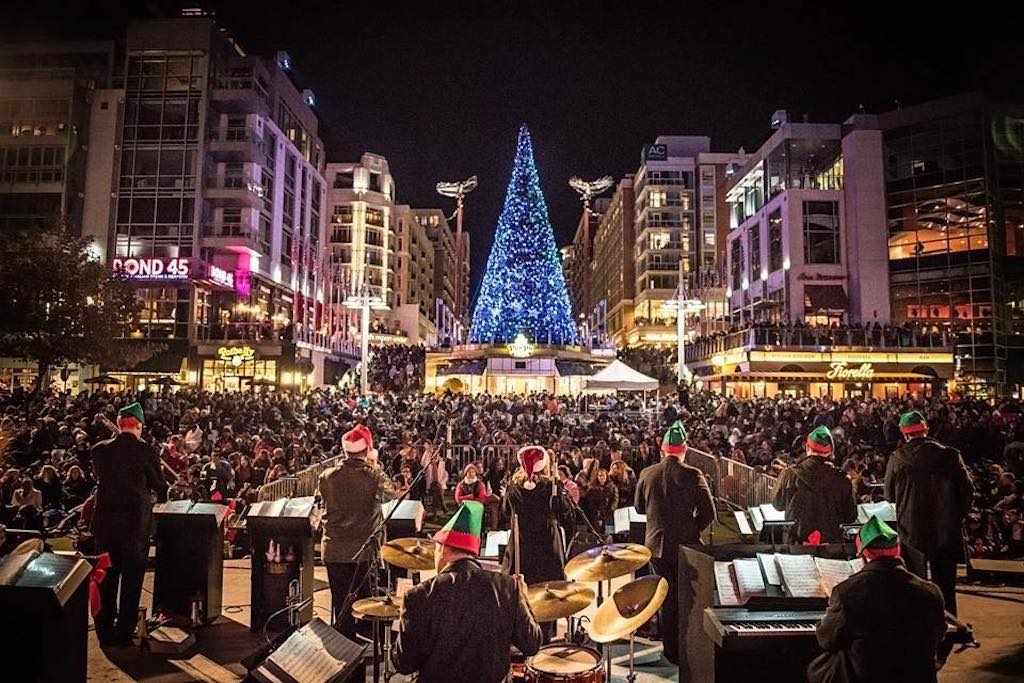 Embrace the cheer at Ice! at National Harbor
National Harbor is the perfect place to surrender to the kitsch of the holiday season. The zillions of holiday lights along the gaudy waterfront are a good start, but for a 100-proof, completely over-the-top Christmas immersion, you've gotta see Ice!. This year's theme is Rudolph the Red-Nosed Reindeer, the mildly bonkers 1964 TV special featuring deer bullies, a mean Santa, and a possibly psychotic elf dentist. All are represented in two million pounds of–seriously–beautifully carved ice statues. There's a large ice slide for kids as well as ice skating and hot cocoa after you re-enter the Gaylord hotel and turn in your parka. For even more fun, watch the special when you get home.
Check out a fun (and offbeat) holiday event 
The month of December is packed with holiday events, including a number of offbeat performances for a less traditional celebration (waterskiing Santa?). Here's a guide to all the concerts, shows, markets, and menorah-lightings you shouldn't miss.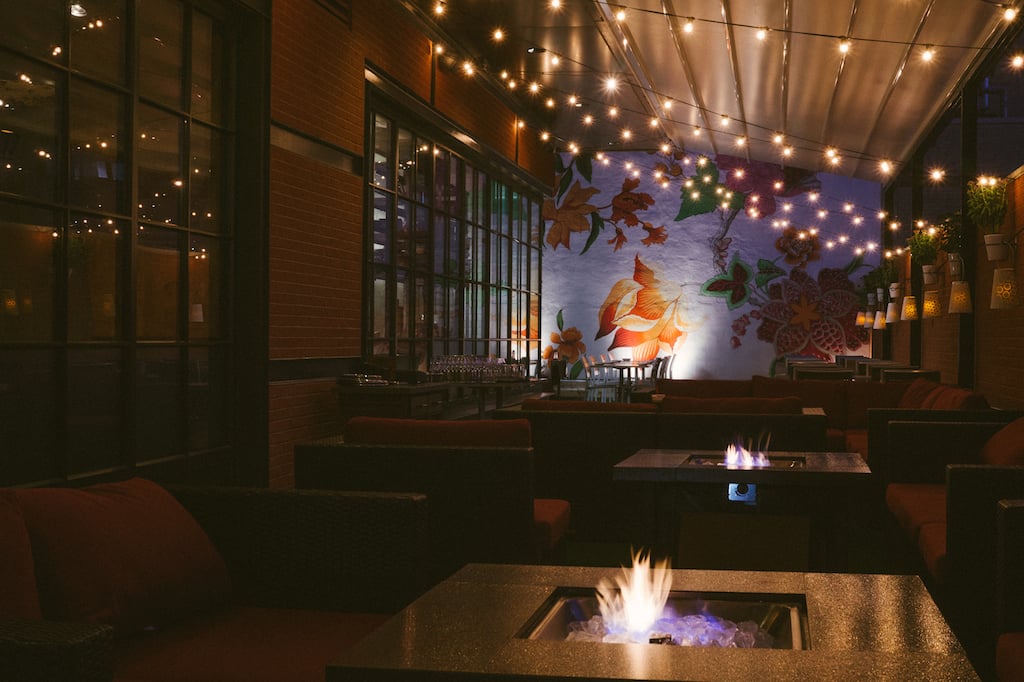 Drink outside at these cozy winter bars
Al fresco fun isn't just for summer. These cozy winter bars have heaters, fire pits, blankets, and/or hot cocktails to keep you sipping outside all season long.  
Sip your way through an advent calendar
Kids don't get to have all the advent calendar fun. Hank's Cocktail Bar in Petworth built a decorative cabinet behind the bar that holds a new Christmas-y cocktail every day beginning at 5 PM through December 24. Whiskey-lovers can head to the Dubliner Pub for the Capitol Hill bar's first Irish Whiskey Advent Calendar, which is more of a holiday deal than a physical calendar. But with a different premium Irish whiskey poured at half-off every day, we're not complaining.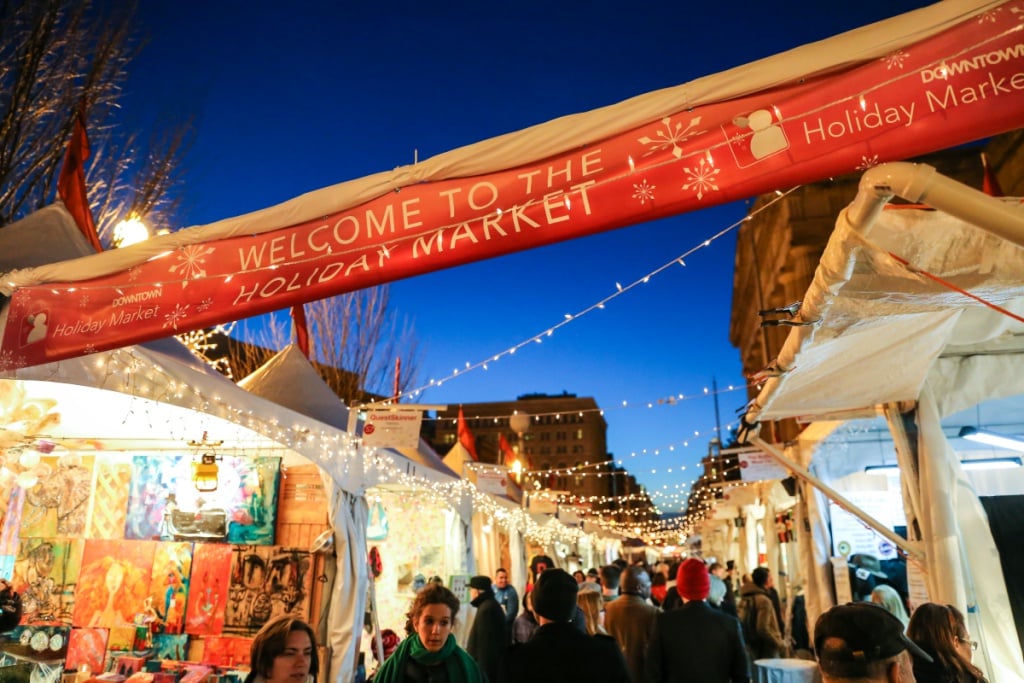 Shop at a holiday market
DC's downtown holiday market may be most famous with 150 rotating vendors daily through Christmas. Lucky for shoppers, it's not the only one offering handcrafted items and hygge (that's Swedish for the warm-and-fuzzies). Grab a cup of mulled wine and stroll through the twinkling tents at Heurich House's Christkindlmarkt, SWEA's Julmarknad, or Made in DC's pop-up holiday market to find the perfect handcrafted, locally-made holiday gifts.  Want more? We've even got a map. (And if you've still got names to cross off your gift list, check out our guides for your new boyfriend, girlfriend, and everyone in between.
Hang out in an igloo
Because "luxury igloos" are a thing this year (and we can't wait to get in one). The Watergate hotel offers several food and drink packages in their tricked-out plastic domes, including a romantic date-night for two ($375 per couple) or whiskey and burgers ($75 per person) for up to eight. At Farm Brew Live, a "brewery campus" in Manassas, parties of up to eight can rent igloos for $50. A "guest assistant" aids with customized food and beverage services; minimums range from $150 to $200, depending on the day and time.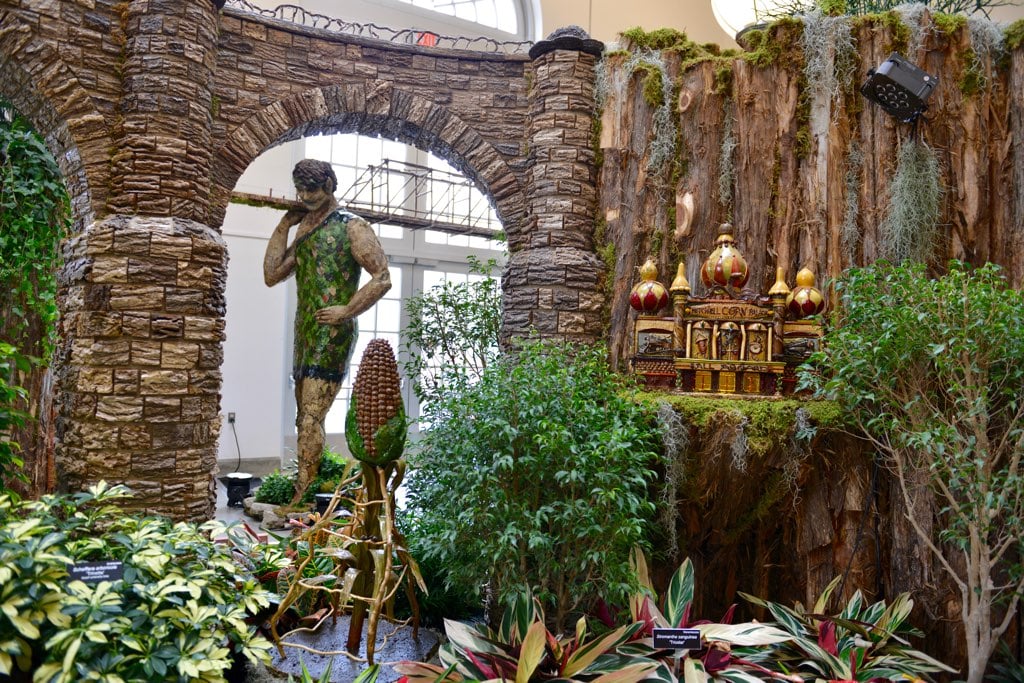 See "Season's Greenings" at the United States Botanic Garden
Every year, a team of what we can only assume must be elves assembles the US Botanic Garden's intricate holiday display: a room full of themed buildings created from plant material visited by model trains. This year's theme is "Roadside Attractions," so you'll see stop-the-car stuff from 40 states, including the Corn Palace in Mitchell, South Dakota, the Maid of the Mist from Niagara Falls, and the World's Largest Basket in Ohio. The Botanic Garden is open on Christmas Day, too, and makes for a welcome escape.
Partake in these joyful small-town festivals
Get out of DC–even if it's just for an afternoon–to celebrate the holidays. A number of small towns around Virginia throw holiday parades and town tree lighting festivities, from the Chesapeake to the Shenandoah. (Virginia is for Lover's has an excellent list.) Our pick for foodies: Christmas in Little Washington on December 10, which includes a holiday market from the famous Inn and 1 PM parade starring animals like llamas, costumed humans, and Luray!   
In Maryland, this is the 24th annual Lights on Bay, a scenic holiday drive around Sandy Point State Park where you'll see elaborately-lit displays of crabs, boats, and more (nightly through Jan 1). Aspiring yachtees will love the Eastport Yacht Club boat parade in Annapolis on December 9, as decorated vessels put on a show in Annapolis Harbor from 6 to 8 PM. A bit further afield on the Eastern Shore, the annual Christmas in St. Michaels weekend (Dec 8 through 10) features holiday markets, tours of festively-appointed historic homes, oyster shuckers, a parade, and several ticketed parties.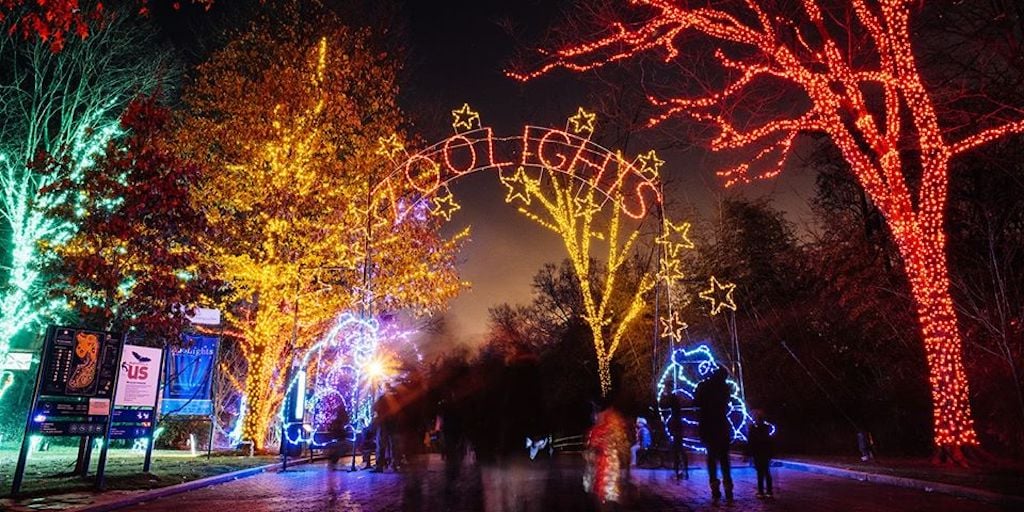 Catch the big city lights
The Nation's Capital takes its holiday lights seriously. For one: the National Christmas Tree, lit each day at the White House from 4:30 to 10 PM. Animal-lovers can head to ZooLights through January 1, which illuminates the National Zoo with environmentally friendly LEDs. Stroll around one of DC's prettiest neighborhoods for Georgetown Glow, a collection of outdoor light installations that runs through January 7.
Cut your own Christmas tree
Not only will you feel a greater sense of accomplishment chopping your own tree–you'll support local farmers, too. At a number of farms and orchards, make a day of it between hay rides, hot cider, farm stores/restaurants, and more. The folks at Edible DC have an excellent roundup of options, including a pretty map.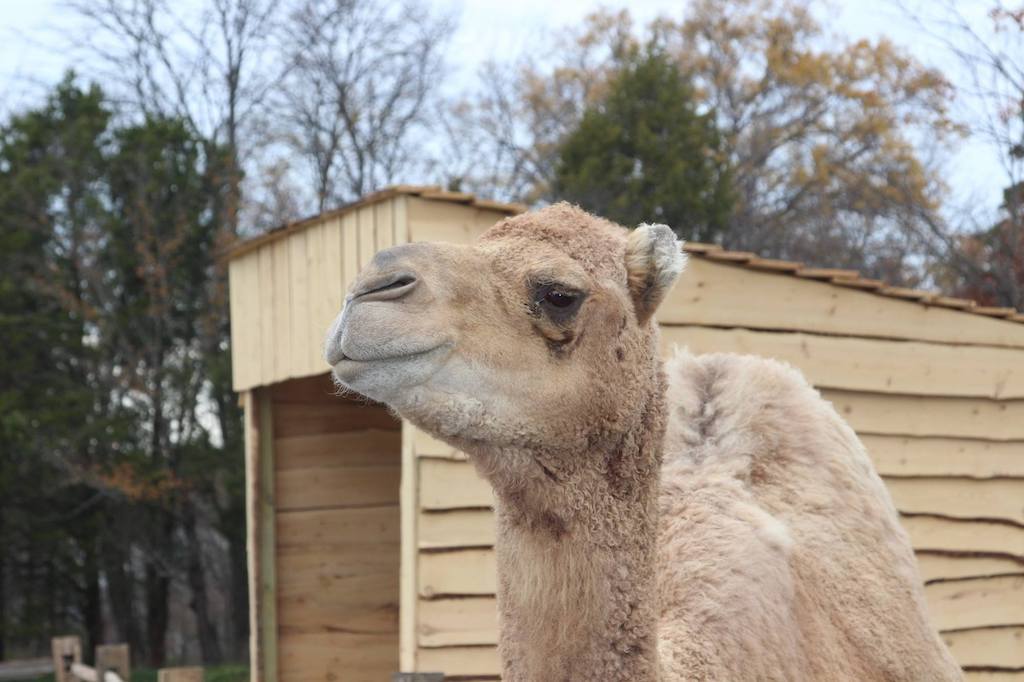 Get a taste of holiday history
A visit to "Aladdin the Christmas Camel" (yes, a real camel) is just the start of holiday fun at Christmas at Mount Vernon. George Washington's historic estate near Alexandria offers everything from candlelight tours and festive fifing to coffee and treats with a Martha Washington impersonator.
The Willard InterContinental hotel near the White House also takes a look back during their History Happy Hour series on Thursday, December 14. Veteran Round Robin bartender Jim Hewes joins Evan Phifer, Research Historian at the White House Historical Association, for a discussion of holiday traditions at the White House–complete with three cocktails and snacks ($45 per person).
See the Nutcracker in a new light
Director Septime Webre and the Washington Ballet put on a DC-themed performance of the perennial Christmas classic, set in historic Georgetown with George Washington and King George III (performances at Warner Theatre through December 24). At Artechouse, creative license comes in the form of an augmented reality presentation, the Imaginary World of The Nutcracker, a multi-media exhibit that's accompanied by access to the first "augmented reality bar" in the US. (Think cocktails enhanced to psychedelic-level thanks to an app on your phone.) Over in Silver Spring, Strathmore presents The Hip Hop Nutcracker with Special Guest MC Kurtis Blow, mixing Tchaikovsky's classic with modern hip-hop choreography and music (December 12 and 13). 
Eat and drink by the fire
Nothing says winter fun like a cocktail (or full meal) by a roaring fire. Here's a handy map to great DC-area restaurants with wood-burning hearths, gas fireplaces, and elaborate fire pits to keep you toasty.