Our Washingtonian Recommends lists bring you the best places to eat, drink, and be entertained—all selected by Washingtonian editors.
What's better than blowing off steam at happy hour after work? Relaxing at a weekend happy hour, no work required.
The cozy bar area of this Dupont Circle neighborhood haunt can get crowded quickly—blame good cocktails and even better deals like $6 classics (sazeracs, punches), $3.50 tallboys, and discount snacks like burgers and Korean wings. The tented back patio is a hidden gem.
When: Saturday and Sunday, 4 to 6:30 PM (plus all day on Monday to keep the weekend going).
Make a Saturday or Sunday funday at this 14th Street haunt above sister restaurant Pearl Dive. Deals include $10 buckets of beer, half-price drafts, $5 wines, two-for-one oysters,  $7 pizzas and dive burgers, and more. Sports fans will often find big games shown on a projection screen above the bar.
When: Saturday 3 to 5 PM; Sunday 3 PM to close.
Chase your Nashville hot chicken sandwich with a daily buy-one-get-one drink deal at this Bloomingdale spot.
When: Daily, 5 to 9 PM.
Grab a buddy for buy-one-get-one-free drinks at this Petworth neighborhood bar. No fine print here—any beverage the bar stocks is included in the deal.
When: Monday through Saturday, 5 to 9 PM.
You'll find a deal every day at this rustic Italian spot in Shaw. Weekend-specific specials include $5 antipasti and $6 wines and bubbles in the bar on Saturday from 5 to 7 PM, and all night on Sunday.
When: Daily, specials and times vary.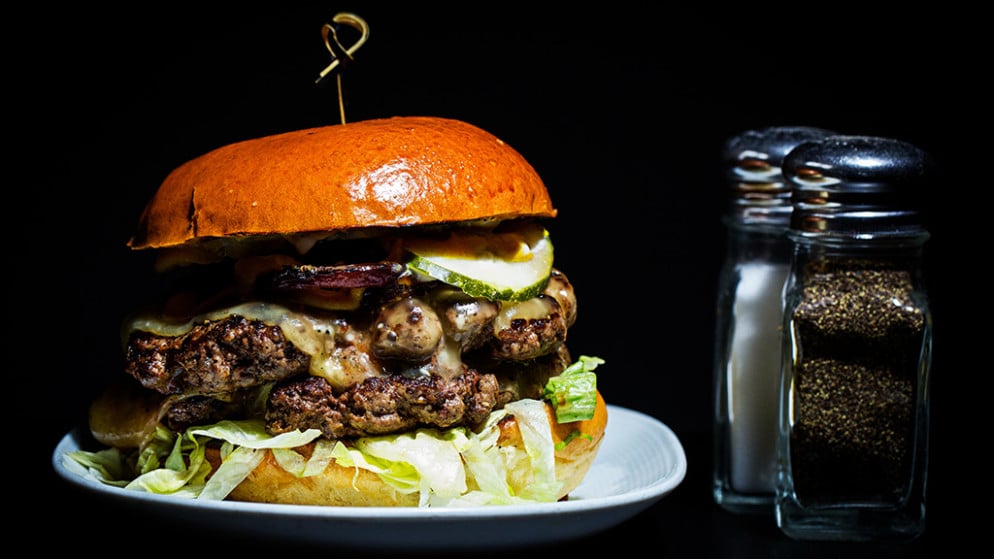 One of the better dining deals in town can be found at Ghibellina's long bar, where the kitchen's fantastic thin-crust pies go for just $10 (normally around $17). Additional specials include $6 Italian cocktails, $5 wines, and $6 20 oz. beers.
When: Daily, Wednesday through Sunday, 3 to 6:30 PM.
Hank's Oyster Bar
Dupont Circle, Capitol Hill, Alexandria, the Wharf

Love oysters? Head to any location of Jamie Leeds' New England-inspired seafood spots for half-price raw bar deals, offered daily. Hours vary, though the Dupont, Capitol Hill, and Old Town, Alexandria location serve the discount bivalves around 9 PM to close. At the new Wharf branch, happy hour deals on both drinks and eats run daily from 4 to 7 pM.
When: Daily (hours vary by location).
This laid-back basement bar on 14th Street offers happy hour every day until 8 PM. Canned beer and canned wine go for $2, meaning you can crack into an 8 oz. rosé for less.
When: Daily until 8 PM.
Keep it classy at this atmospheric bar located in a former banking hall near the White House. Specialty cocktails, wines, beers, and fresh-shucked oysters are all half-off, while "cocktail sandwiches" like crab rolls and ribeye dips go for around $5.
When: Daily, 2:30 to 6:30 PM.
Petworth's quirky Italian-American restaurant does daily happy hour with cheap beer like $2 PBR, and cheap-for-the-quality cocktails (hello, $6 French 75). You'll also find discount wines and snacks, including sweets (hello again, $2 gelato).
When: Sunday to Thursday all night at the bar; Friday and Saturday 5 to 6:30 PM.
The Clyde's Group, of which the Ebbitt is part, are well-known for their extensive happy hour offerings (check indvidual locations for deals). This restaurant near the White House is well known for its daily raw bar deals, both early and late (the latter is popular with restaurant industry insiders). Bring friends and get a half-off Orca Platter, which is a whale-size portion of seafood.
When:  Daily, 3 to 6 PM; 11 PM to 1 AM.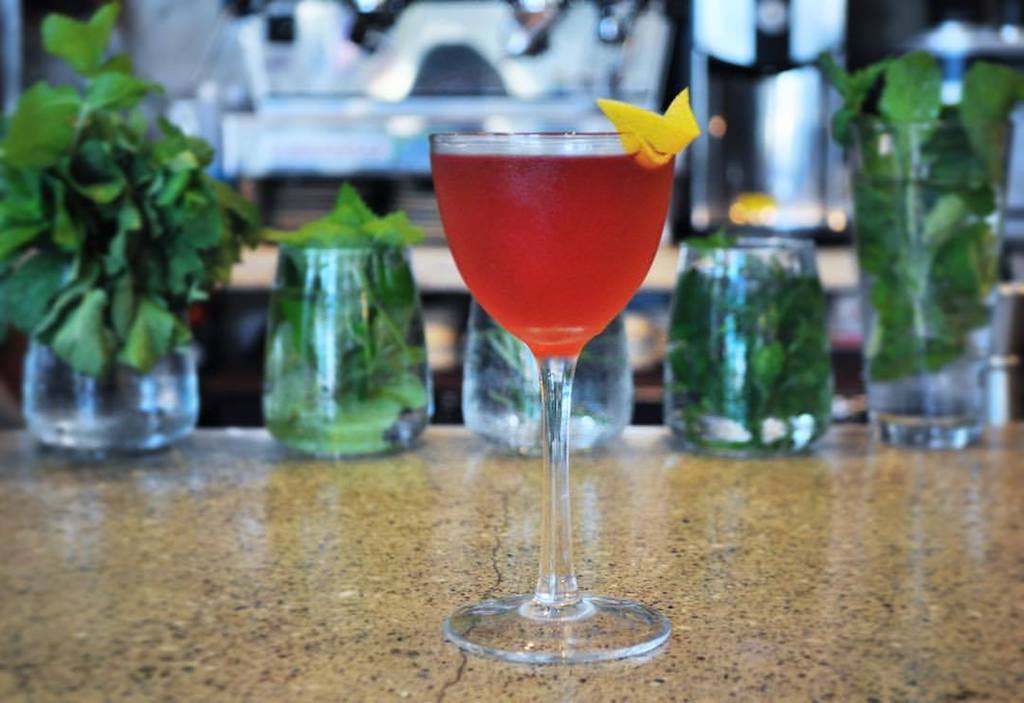 Looking for late-night deals? Head to this boardwalk-inspired Adams Morgan haunt for a "shells and cans" deal: $1 select oysters, and $1 off all canned beers.
When: Friday and Saturday, 10 PM to midnight.
The Royal
501 Florida Ave., NW

LeDroit Park's neighborhood cafe runs morning through late-night, with tasty Latin-influenced eats and drinks at all hours. Daily happy hour starts early at 3 PM with tasty $7 cocktails like palomas and daiquiris, $3 Miller High Life, and discount eats like grilled avocado or arepas.
When: Daily at 3 PM (noon on Monday).
If you're looking for something different than wings and beer, try this awesome Laotian happy hour in Columbia Heights. Adventuresome dishes like mouth-searing rice noodle salad, fried pig's ears, and grilled chicken hearts run $5 to $7. Wash them down with drinks like $3 Beer Lao or $5 old fashioneds.
When: Daily, 5 to 7 PM.
Vinoteca
1940 11th St., NW

Oenophiles can pick between 15 wines by the glass for $5, while beer drinkers will find $5 Peronis. A selection of small plates is also discounted. An added perk: free bocce, and a summertime rosé garden with ample pink wines.
When: Daily, 5 to 7