When Jayme Felner and John Sekel casually waved to each other while moving into their college duplexes, they had no idea it was the beginning of something special. Flash forward six months and the couple crossed paths again at a friend's game night.
"I remember all of our roommates were playing a game," Jayme says. "While we just sat in the corner talking for hours. I felt as if I had known him all my life."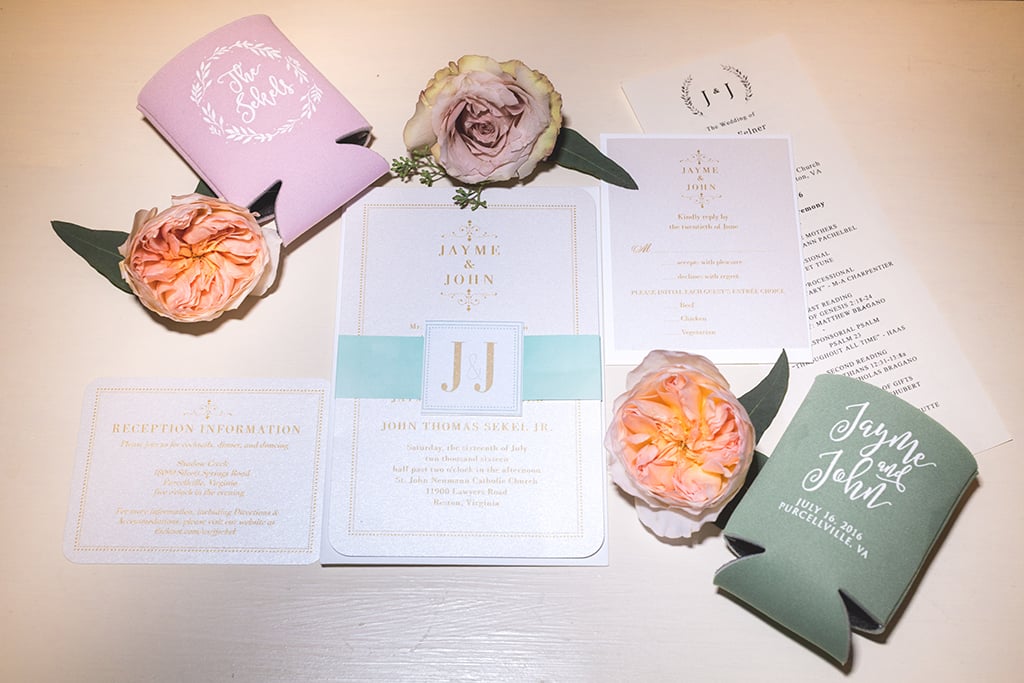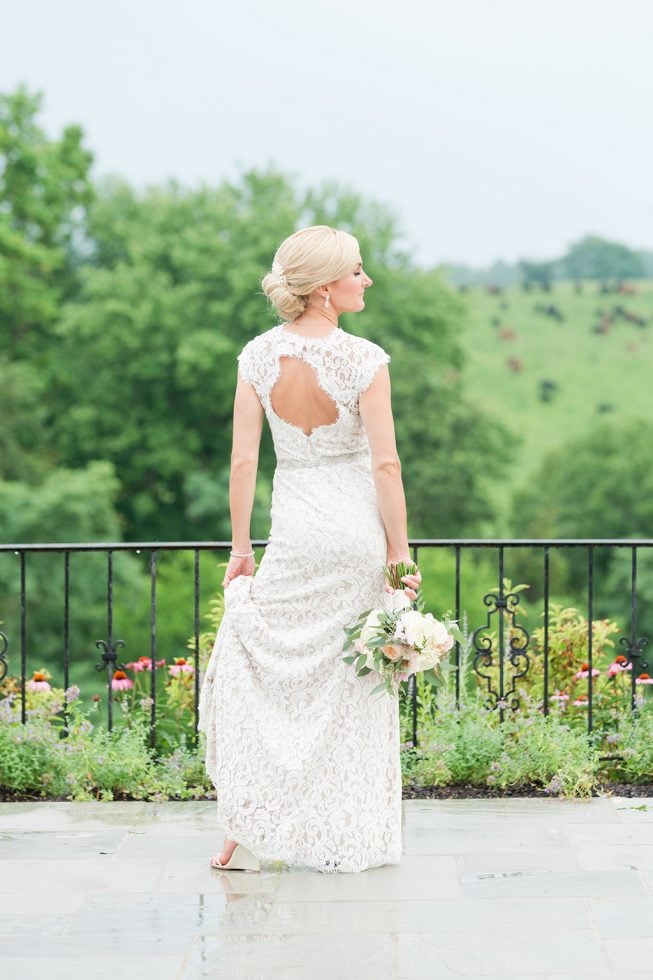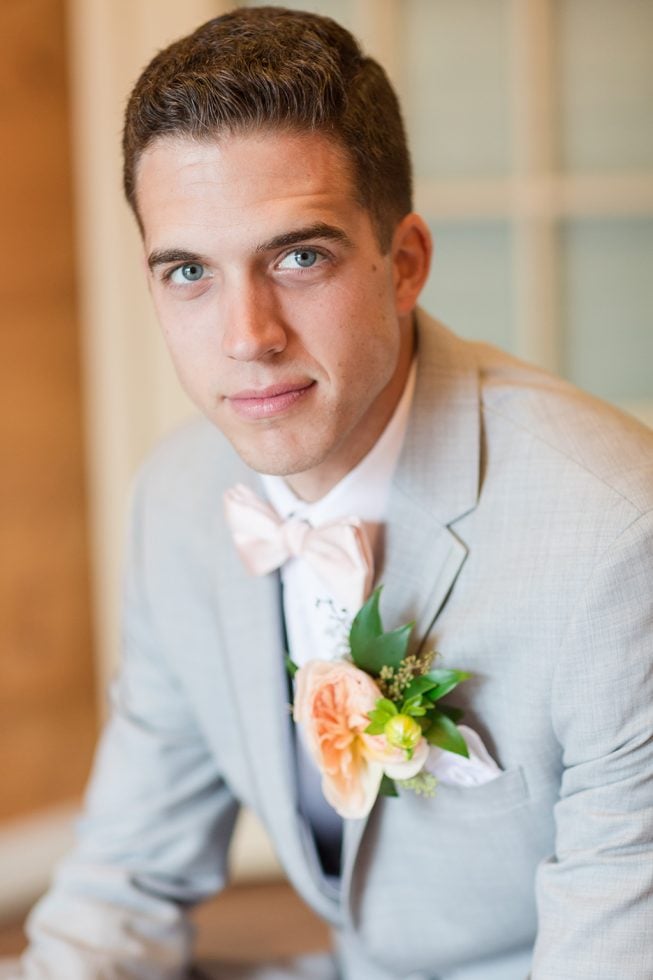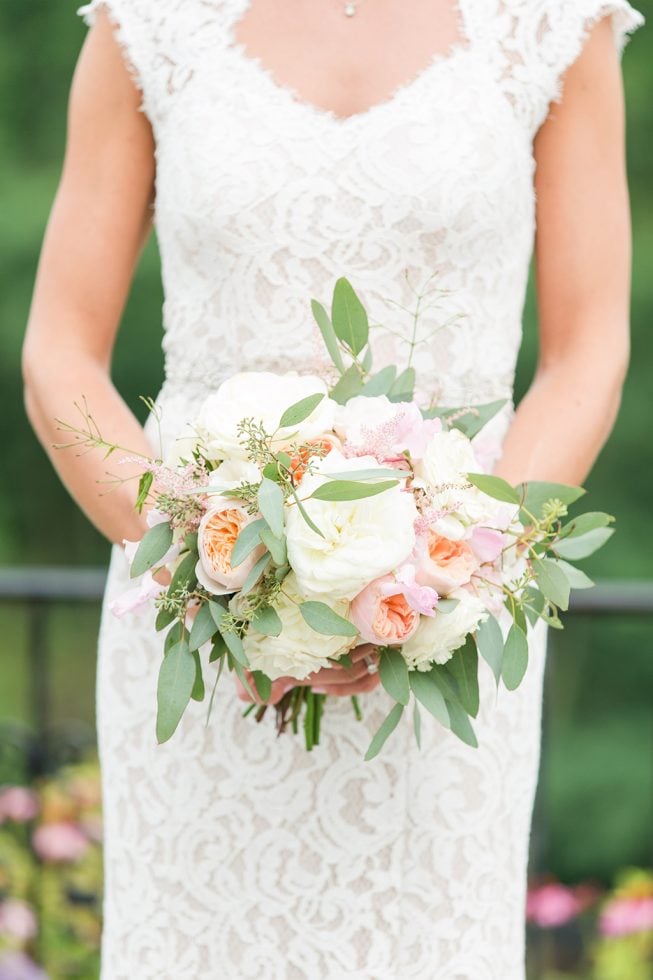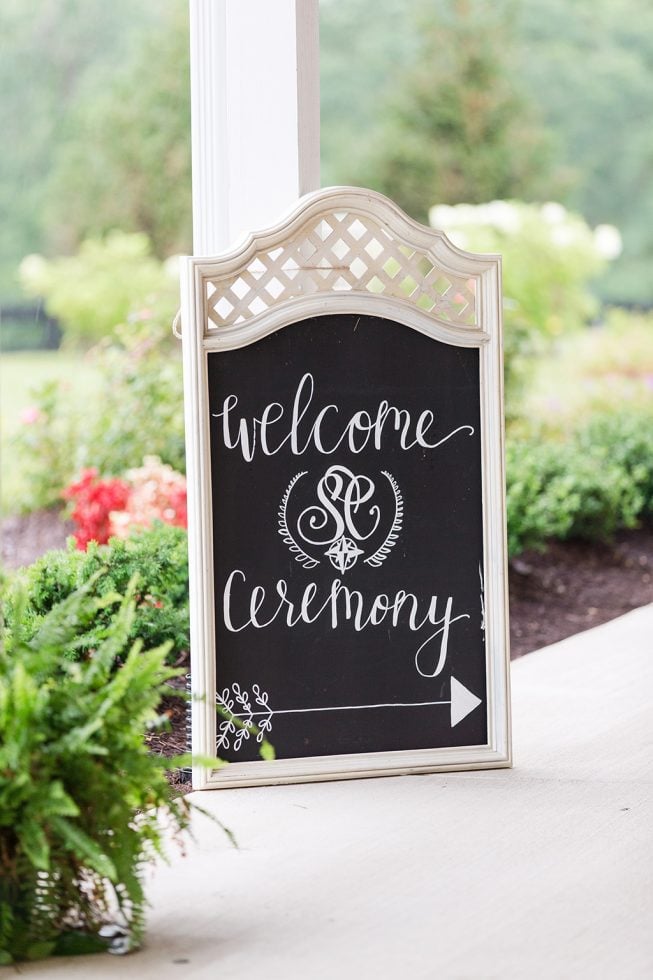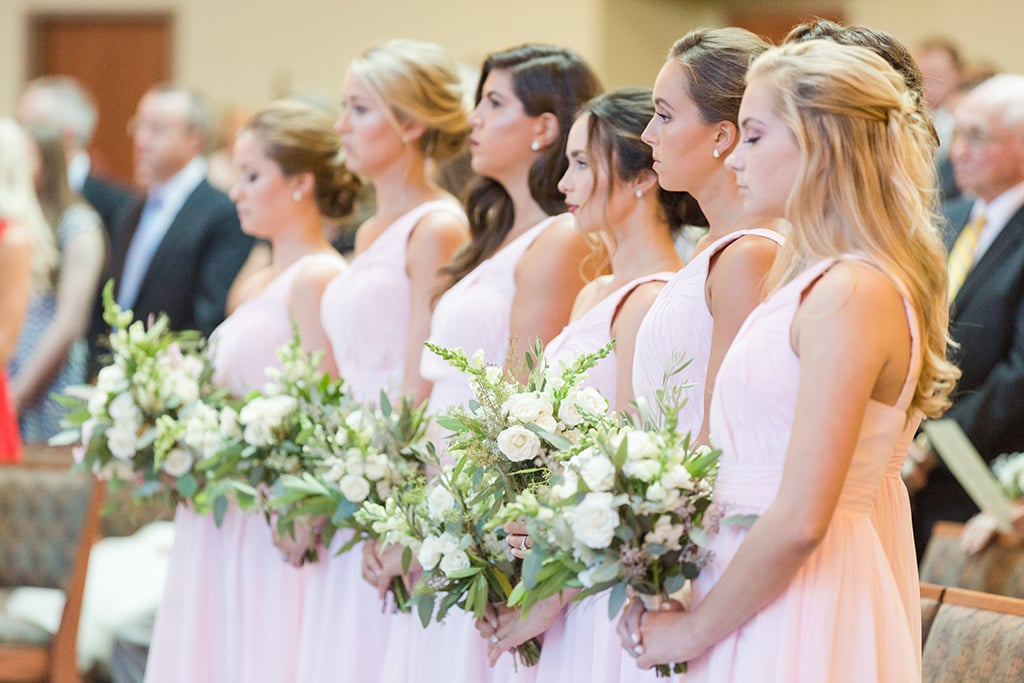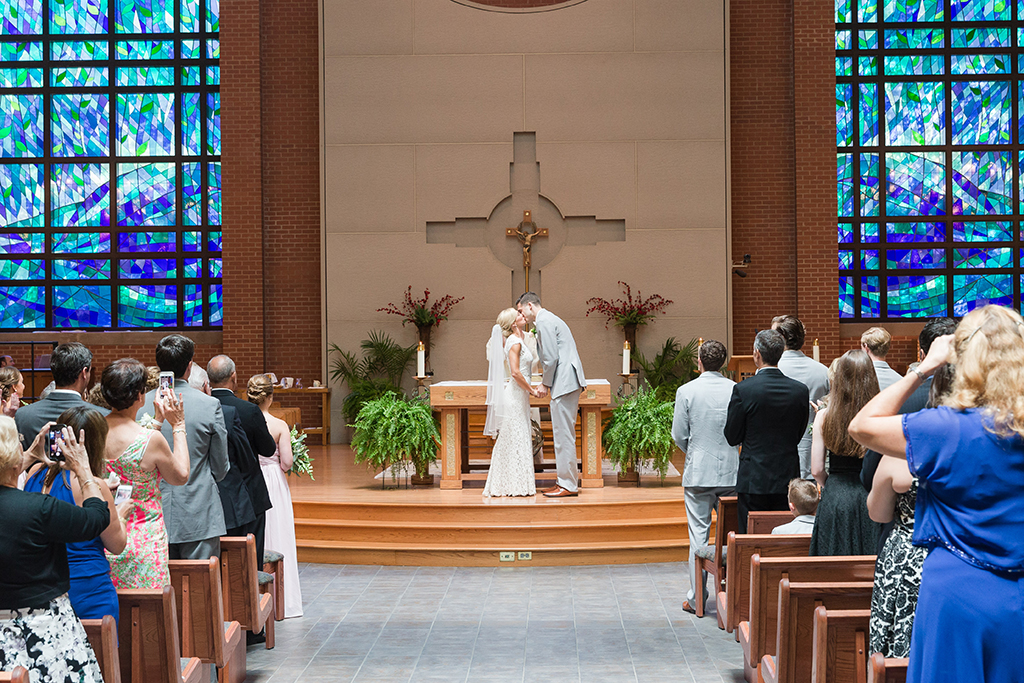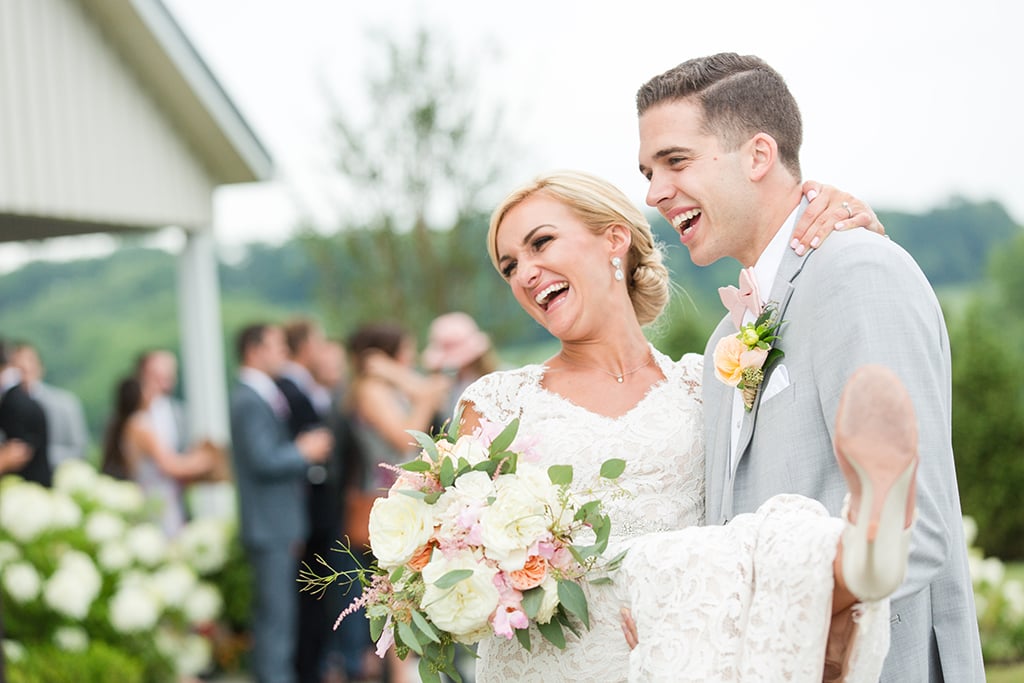 The couple even survived a year of long distance, during which John and Jayme would often drive to meet halfway for dates in Ocean City, New Jersey. Given their special history with the town, it made sense that three years into their relationship, John chose to propose there.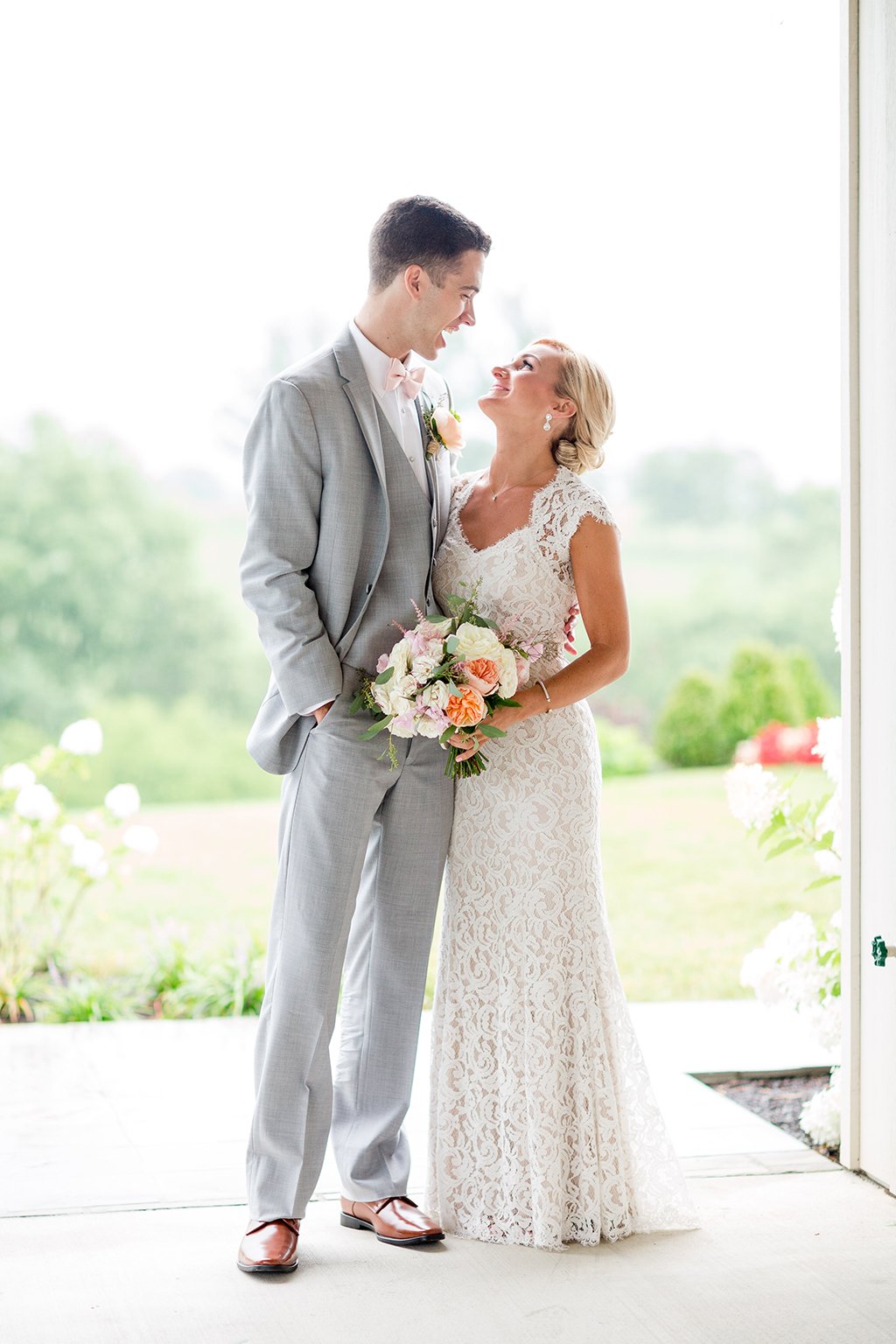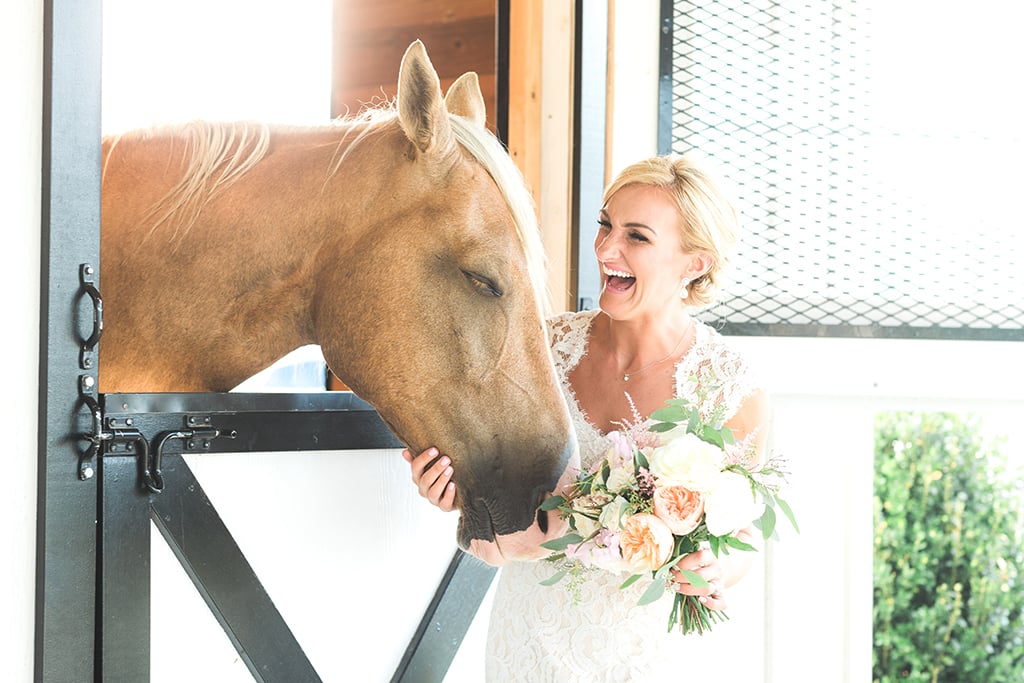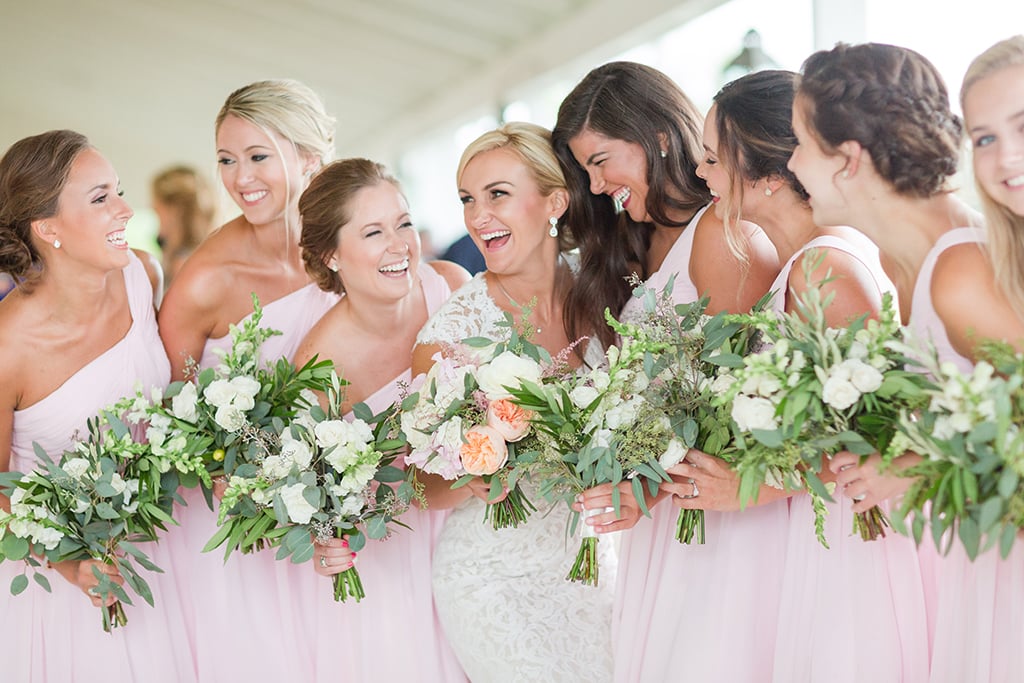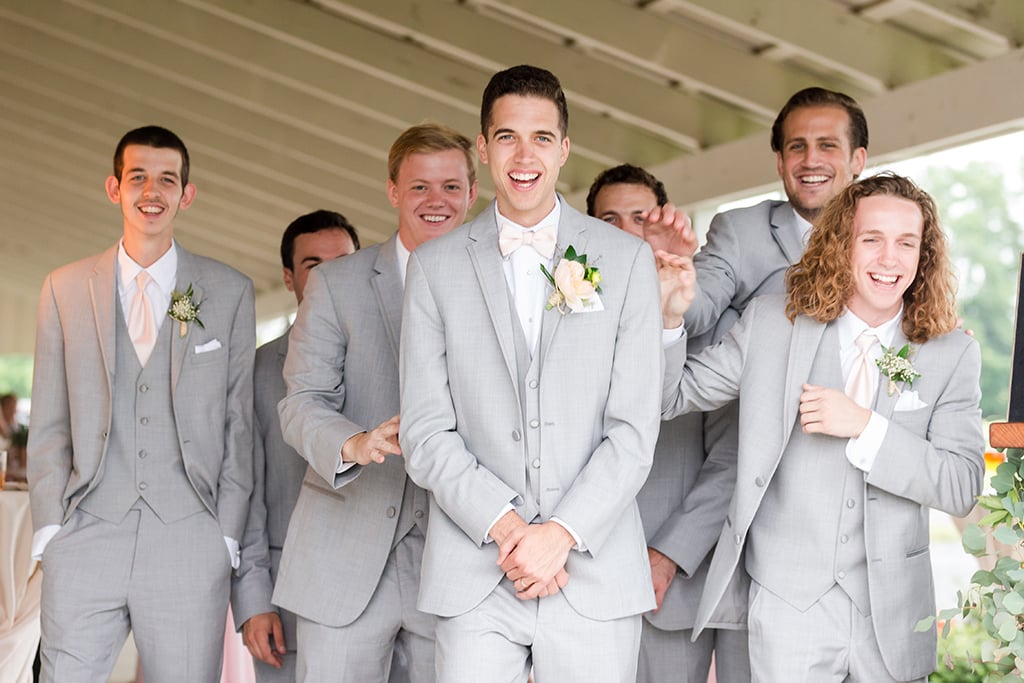 The couple was walking side-by-side down the beach on the Fourth of July. Jayme watched the birds soar over the sunset as the smell of salt water wafted through the air. John held the ring in his hands as they walked down to the jetty, an outcrop of rocks that jutted out into the ocean. When they got there, John got down on one knee and proposed. The rest of the night with filled with celebrations and fireworks.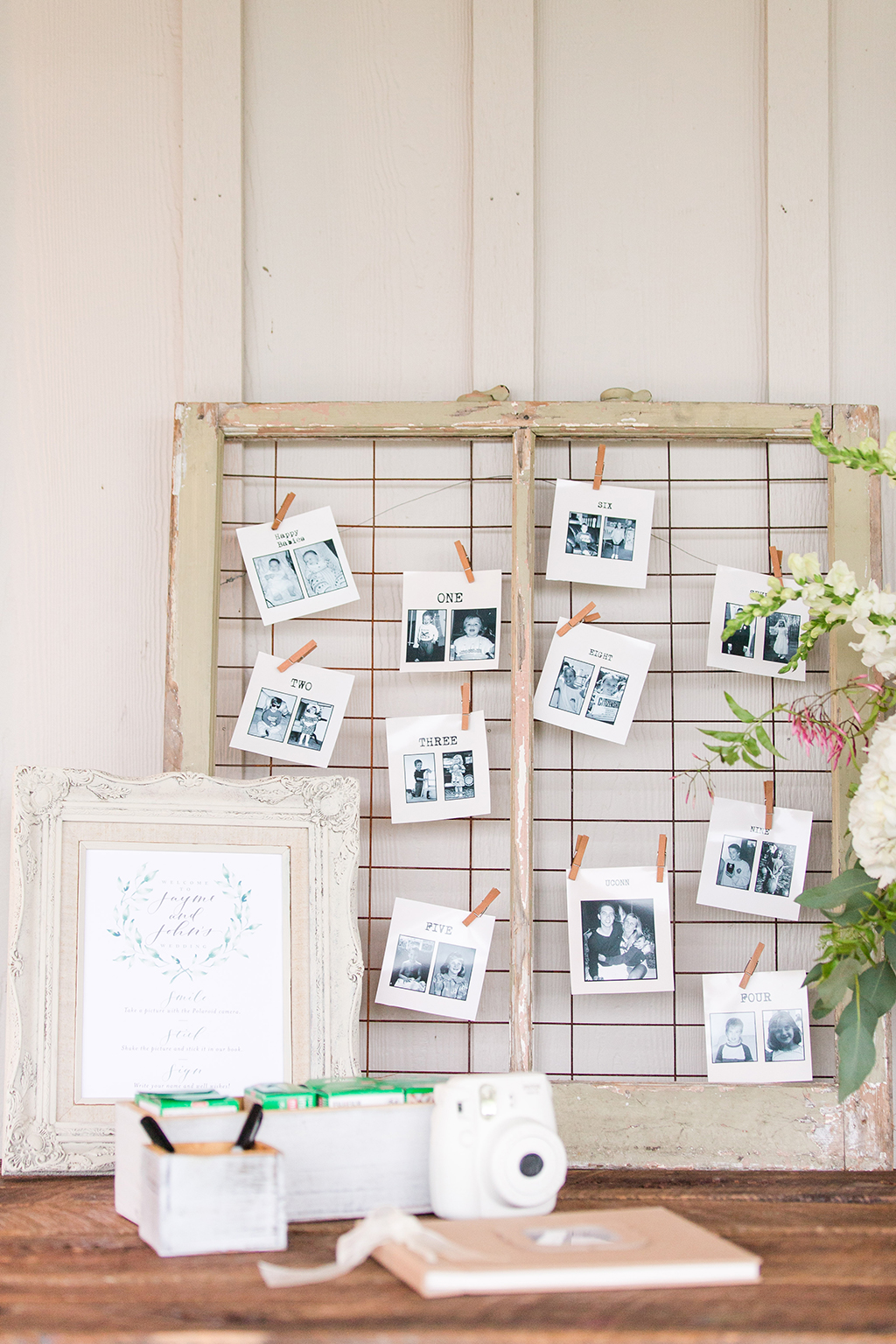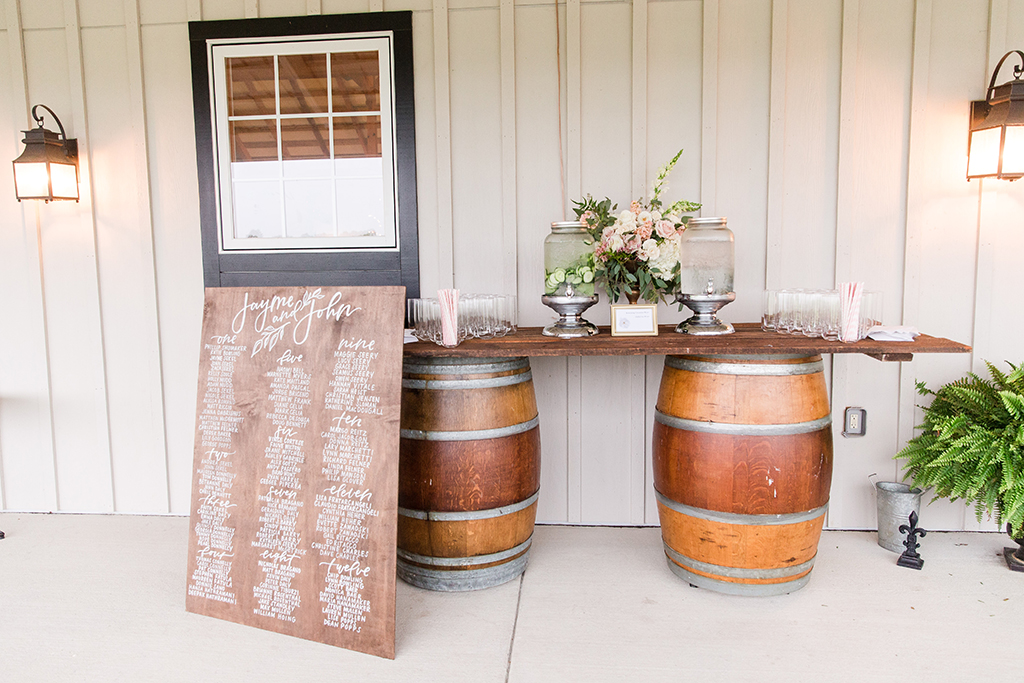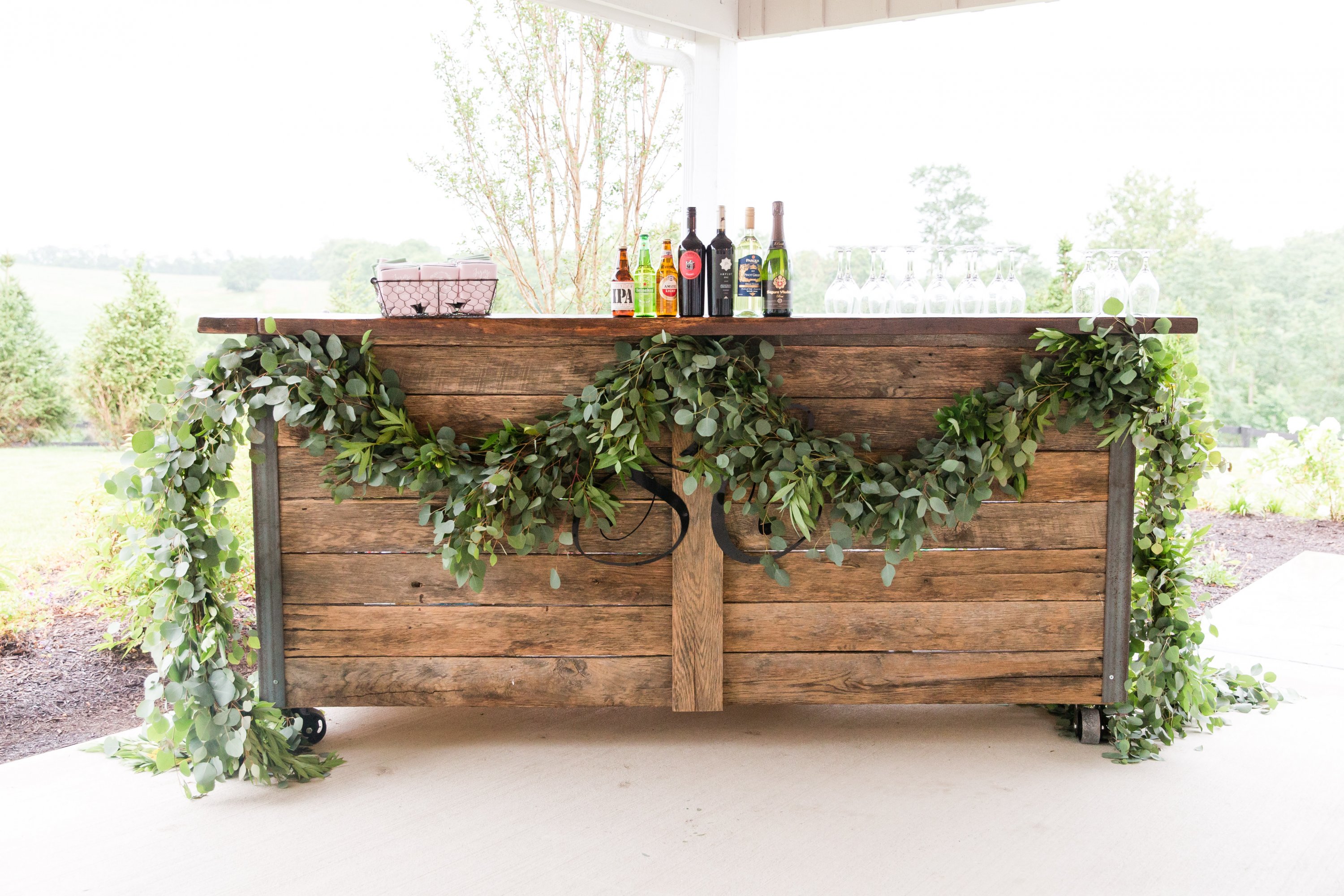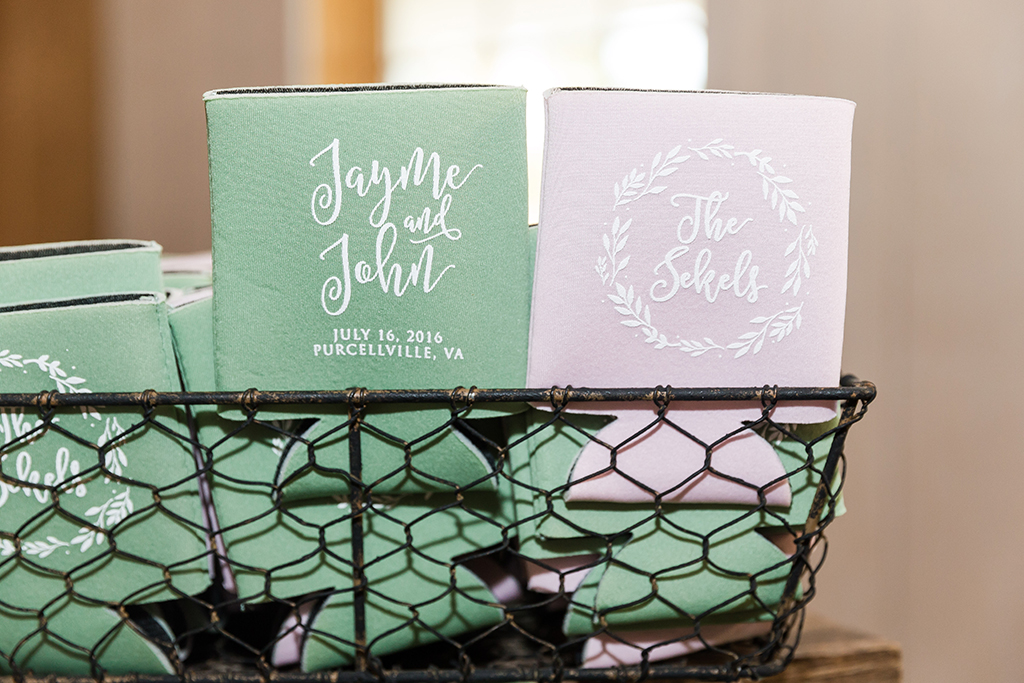 The following July, John and Jayme were married in St. John Neumann Church in Reston, Virginia. Her bridesmaids wore light pink dresses while the men wore light grey tuxedos with peach-tones boutonnieres. The rustic floral arrangements by Sweet Root Village were centered around a variety of greenery and white roses.
During the reception at Shadow Creek in Purcellville, Virginia, guests sipped on the his-and-hers cocktails — 'his' being an Old Fashioned and 'hers' a Berry Smash. The vanilla raspberry cake by Amphora Bakery was all white with light pink and peach peonies.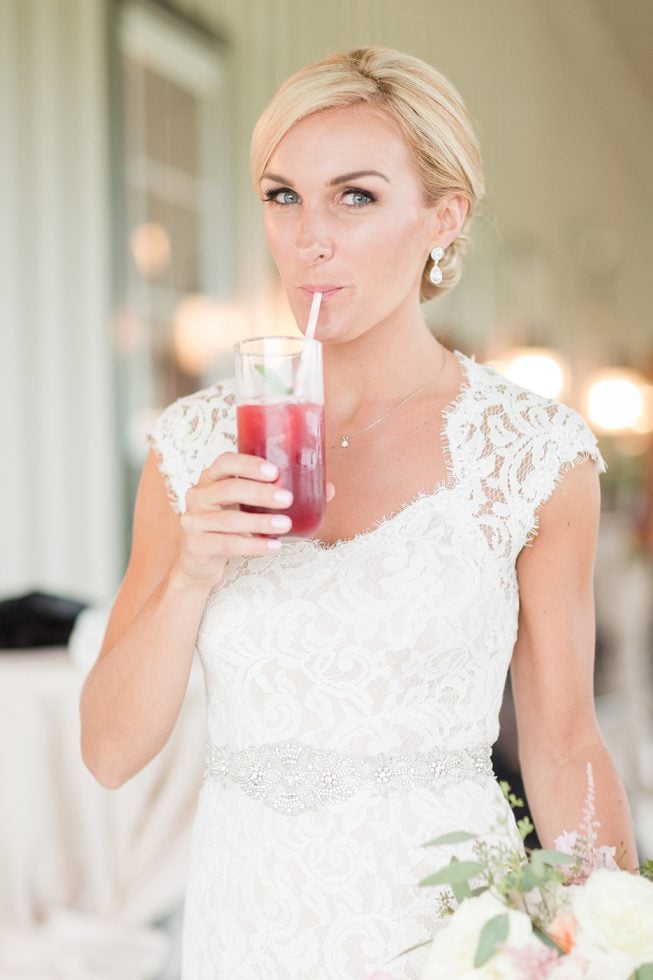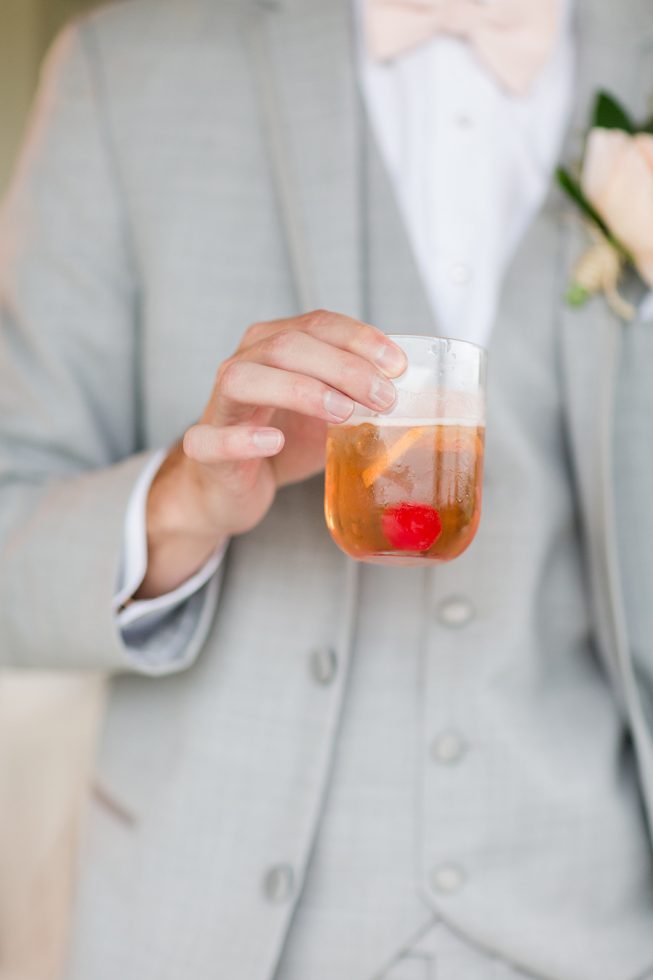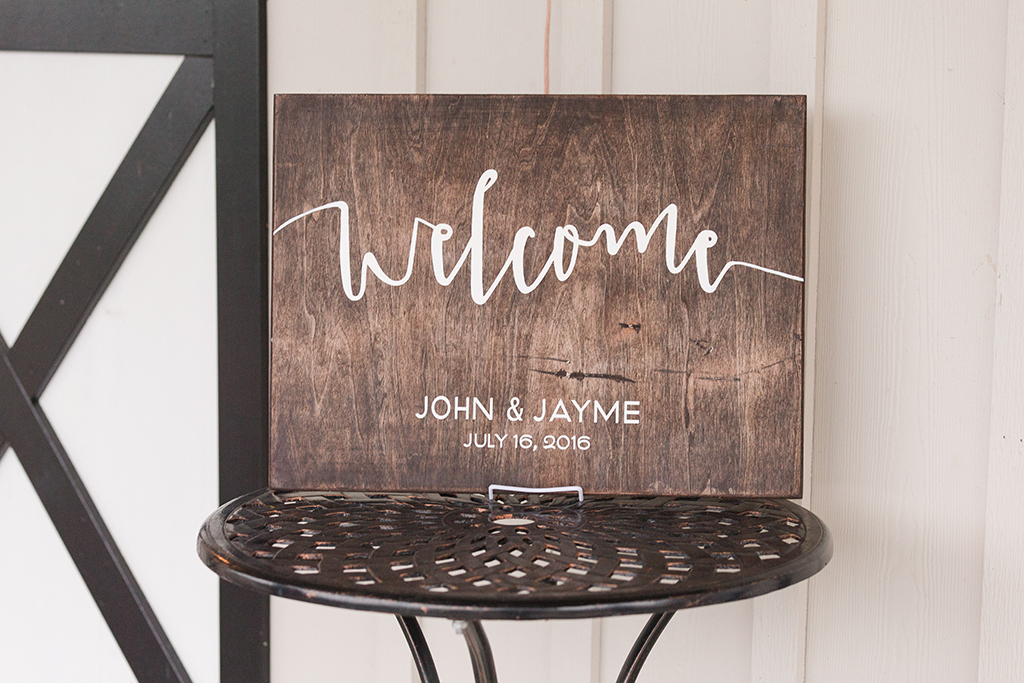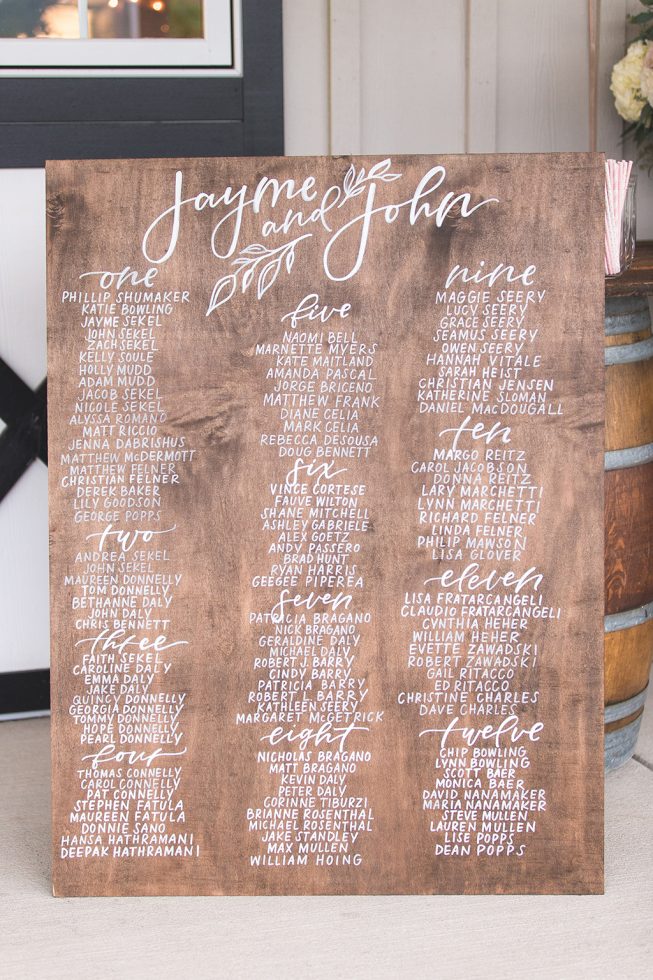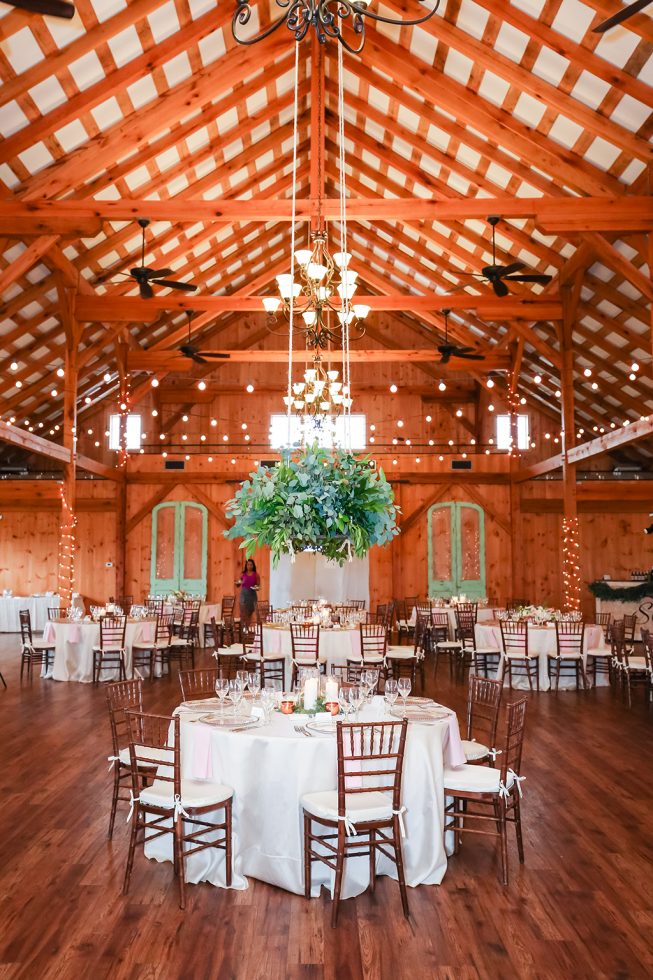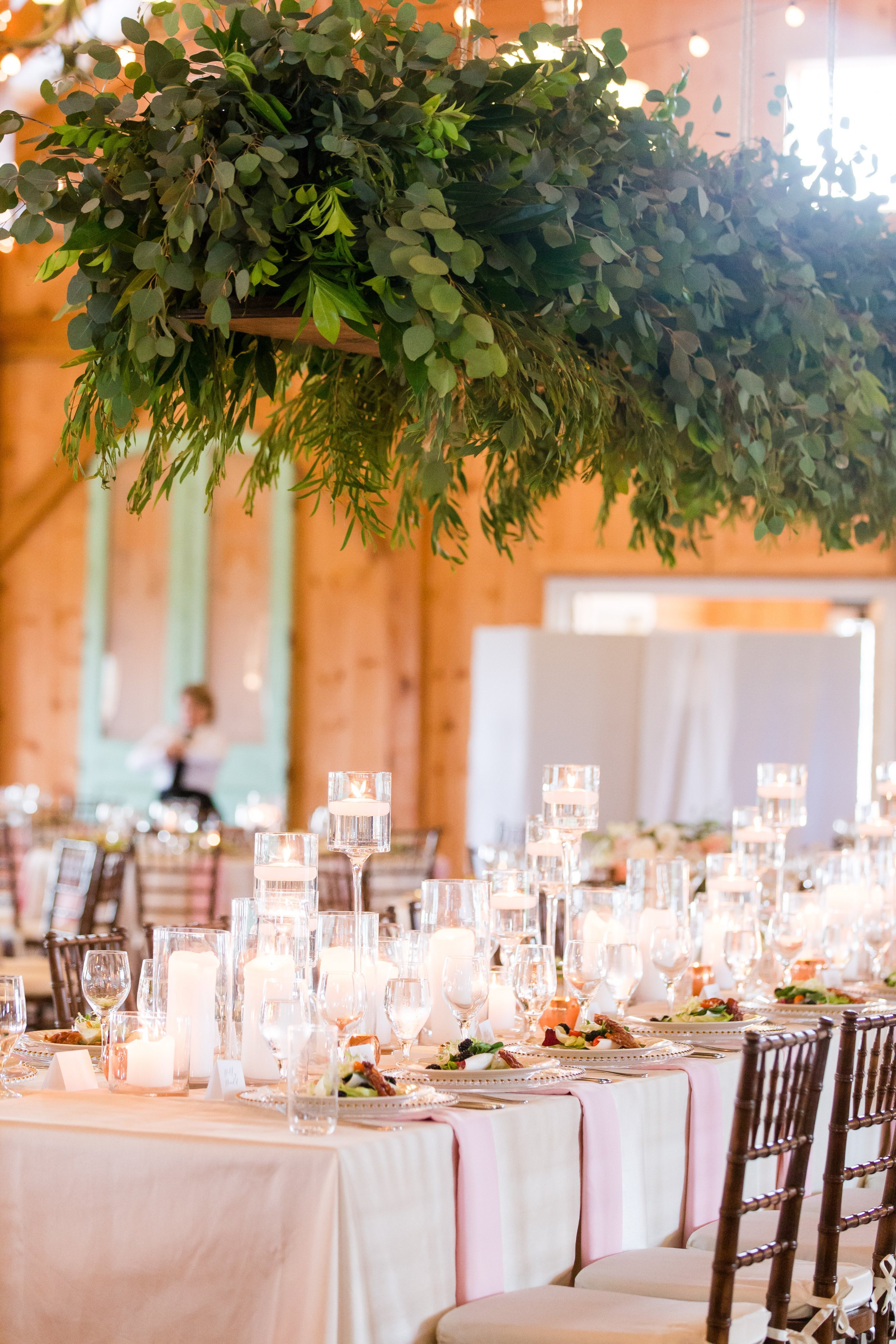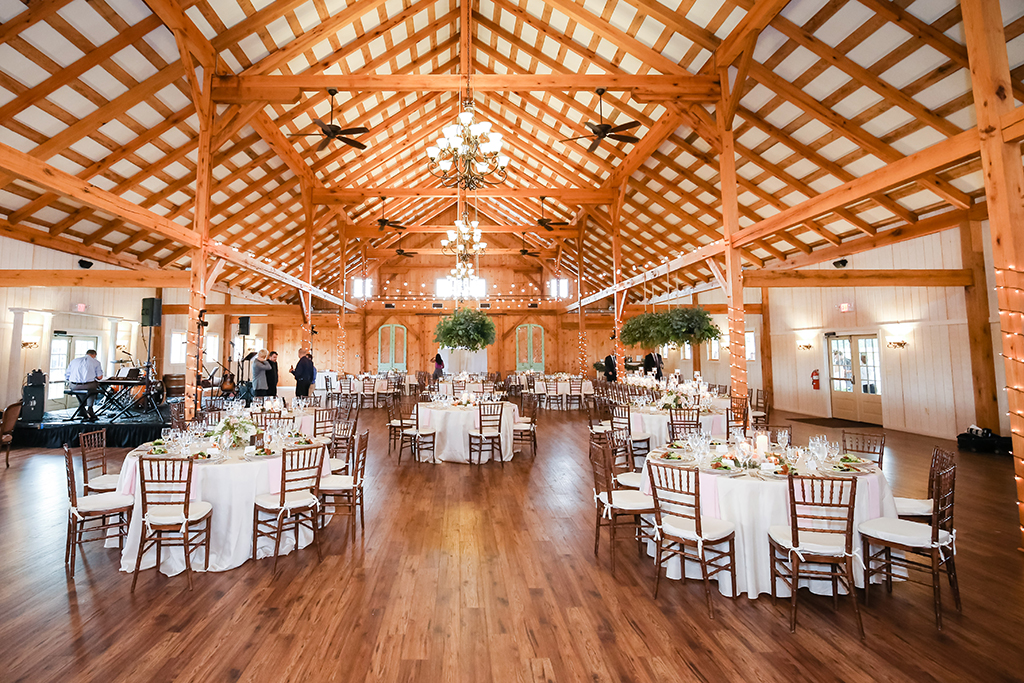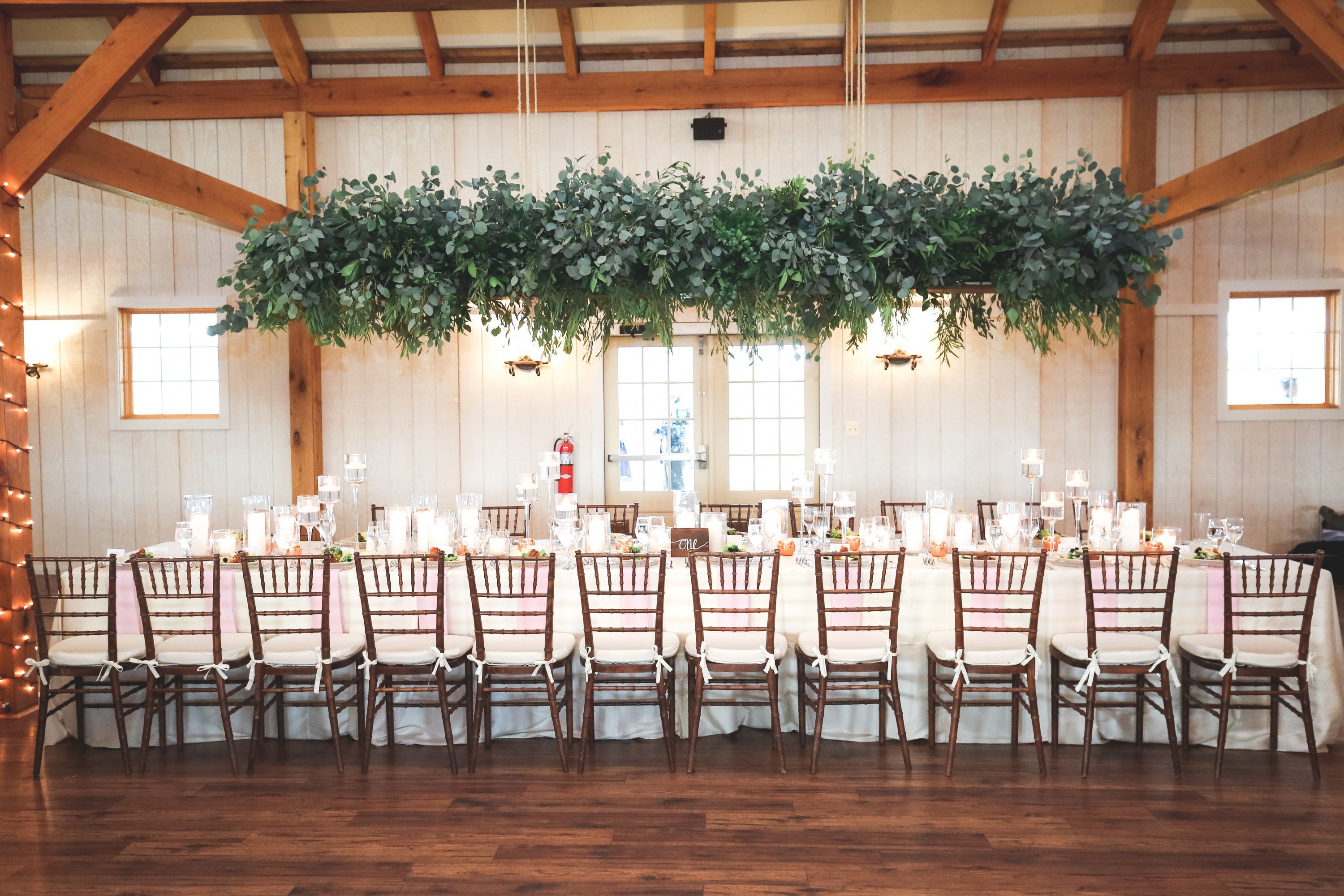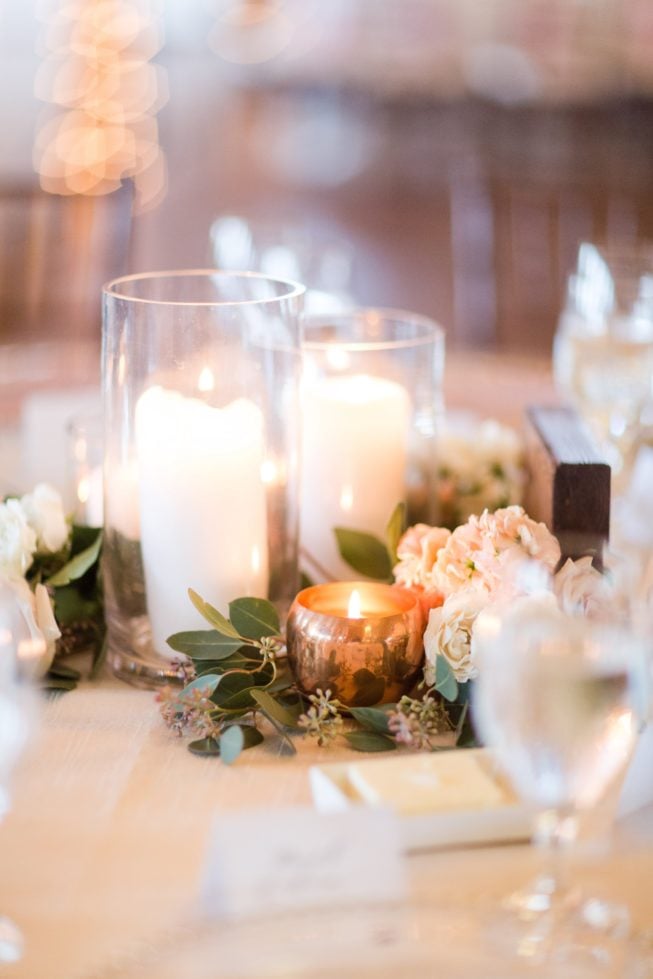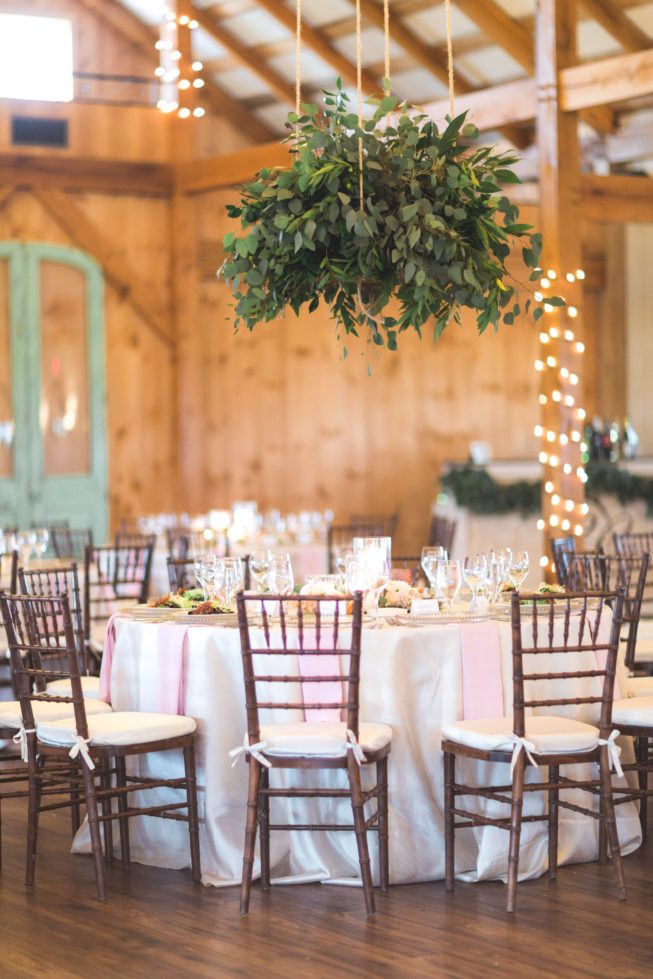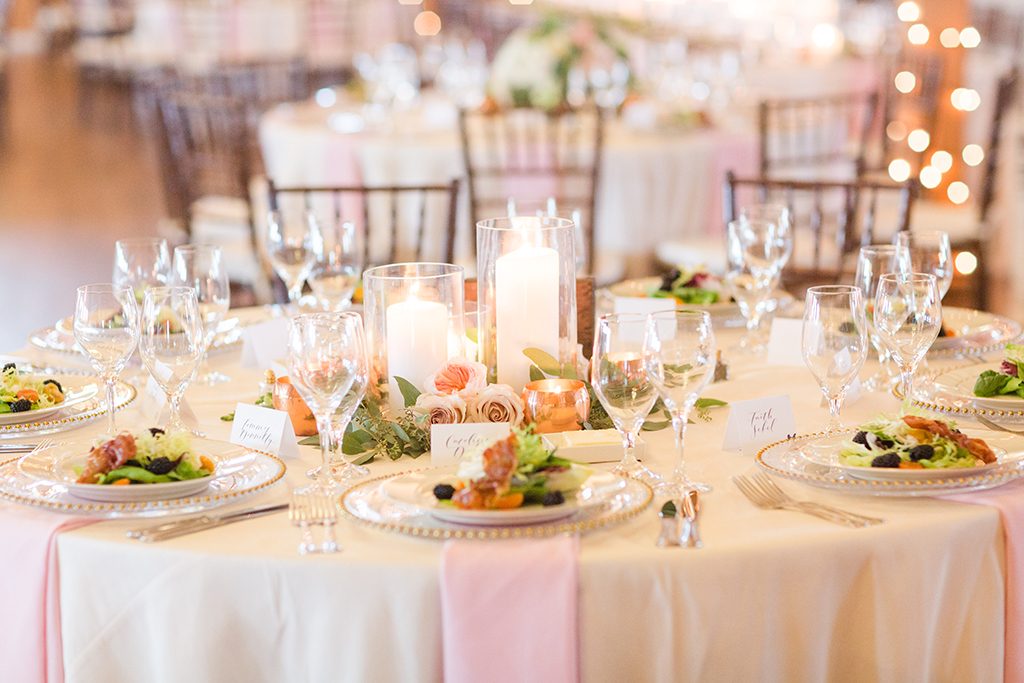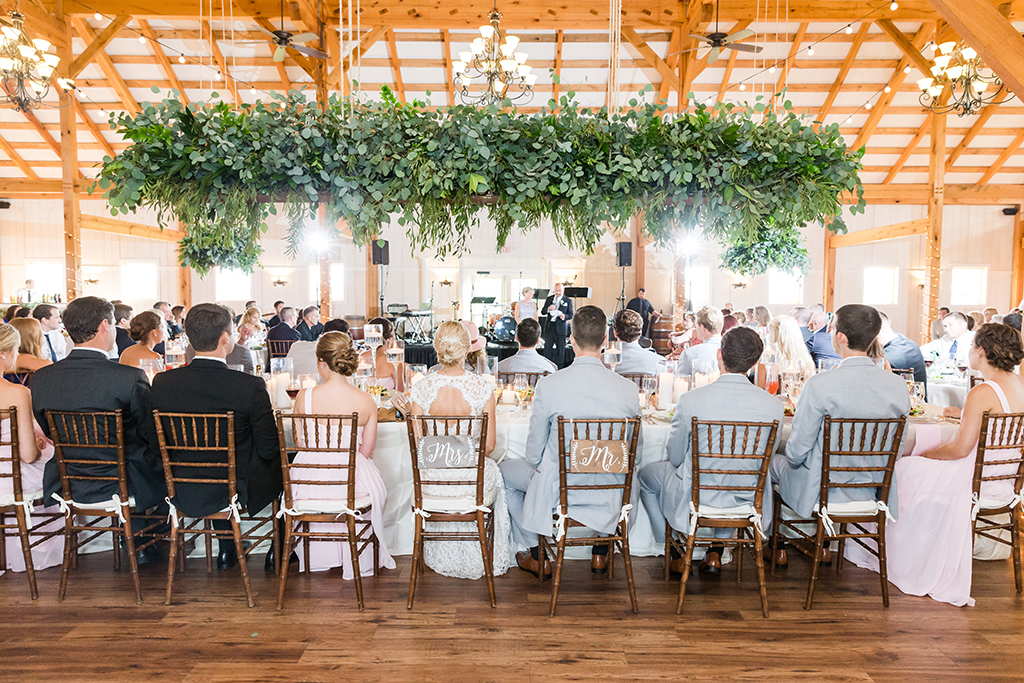 One of the highlights of the wedding was the story behind the words on Jayme's bouquet, which read: "Be with me on this day, Dad." Her father passed away when she was younger, and they were very close. Her mother and her step-father met after both losing their spouses to cancer within months of each other. Her step-father walked her down the aisle in her father's place and gave a heart-warming speech during the reception
"I am so honored, humbled, and happy to had walked you down the aisle as your father," he said. "Thank you for accepting me, and for allowing me to see you grow up and become the amazing young lady you are today."
There wasn't a dry eye in the room.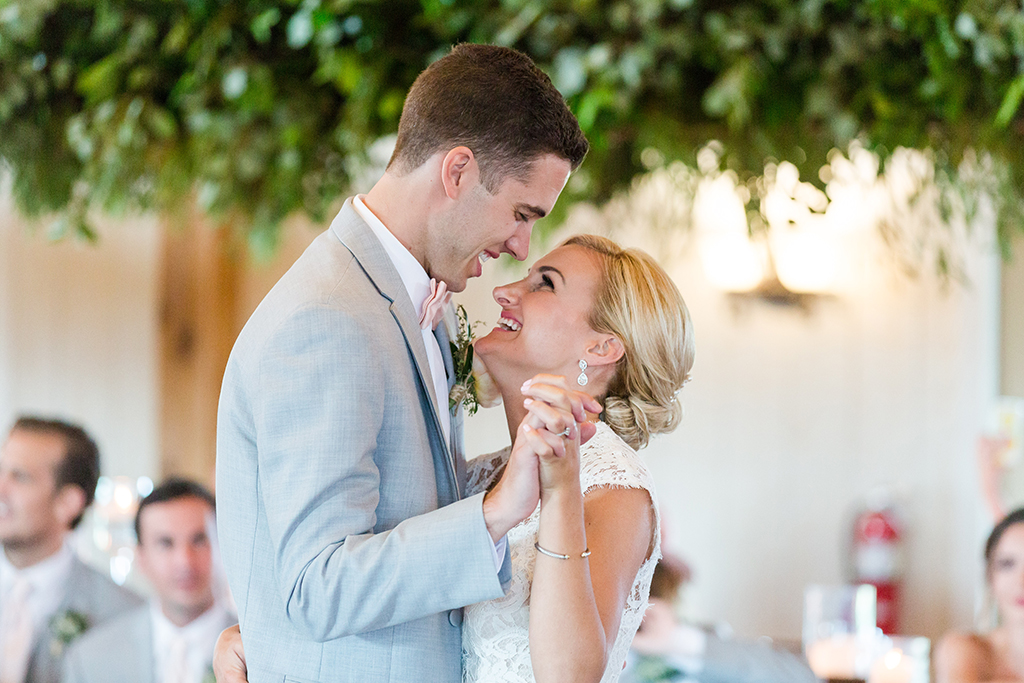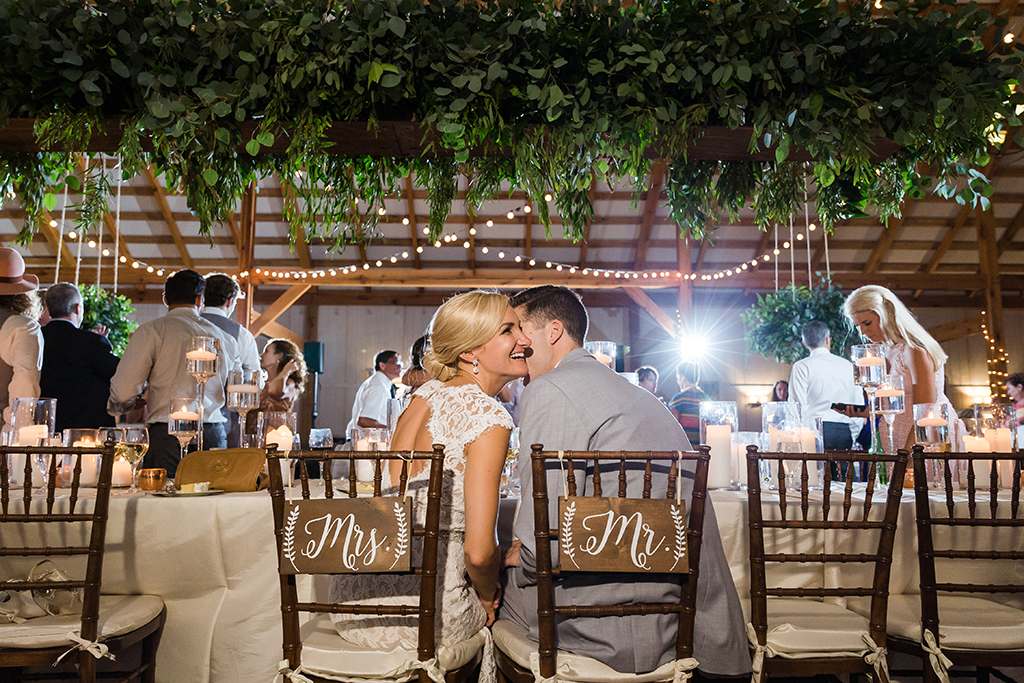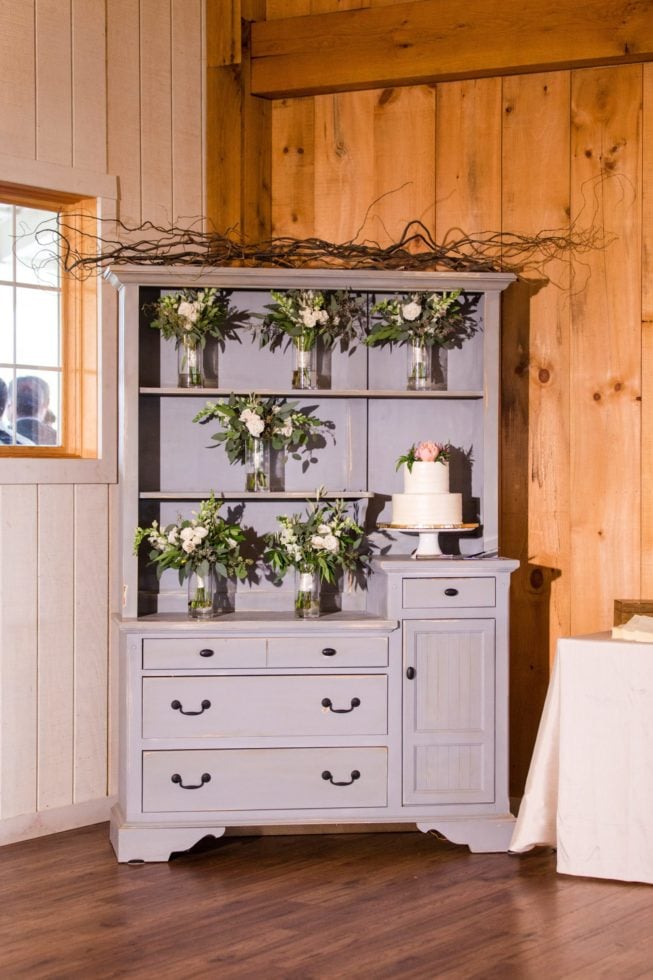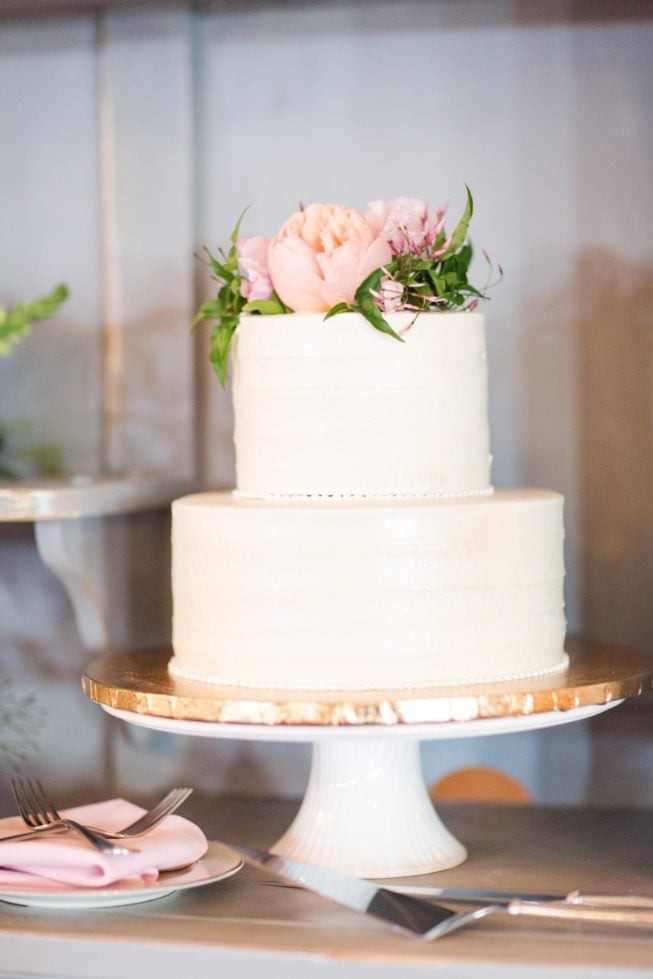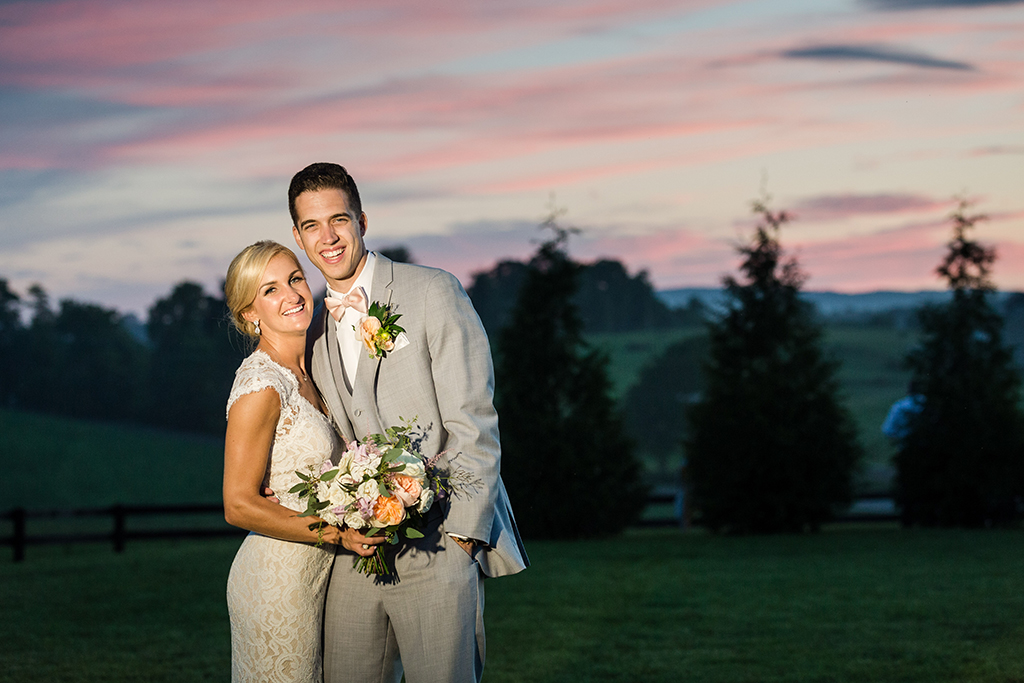 When the night was over, the Jayme and John exited through a tunnel of sparklers held by their guests.
They spent their honeymoon in Hawai'i in Maui and Oahu.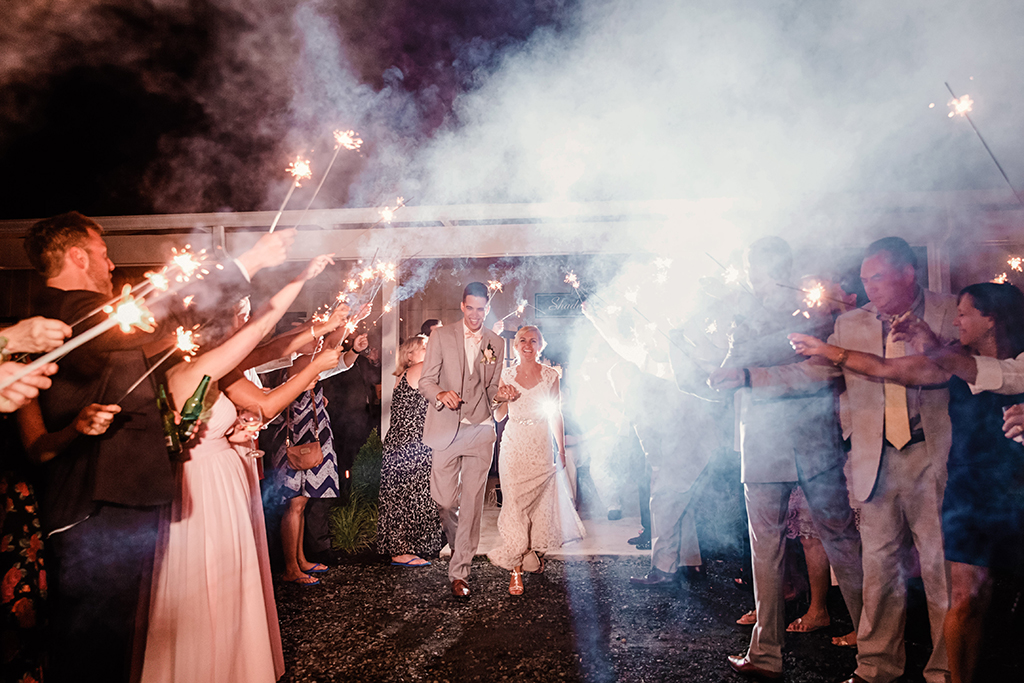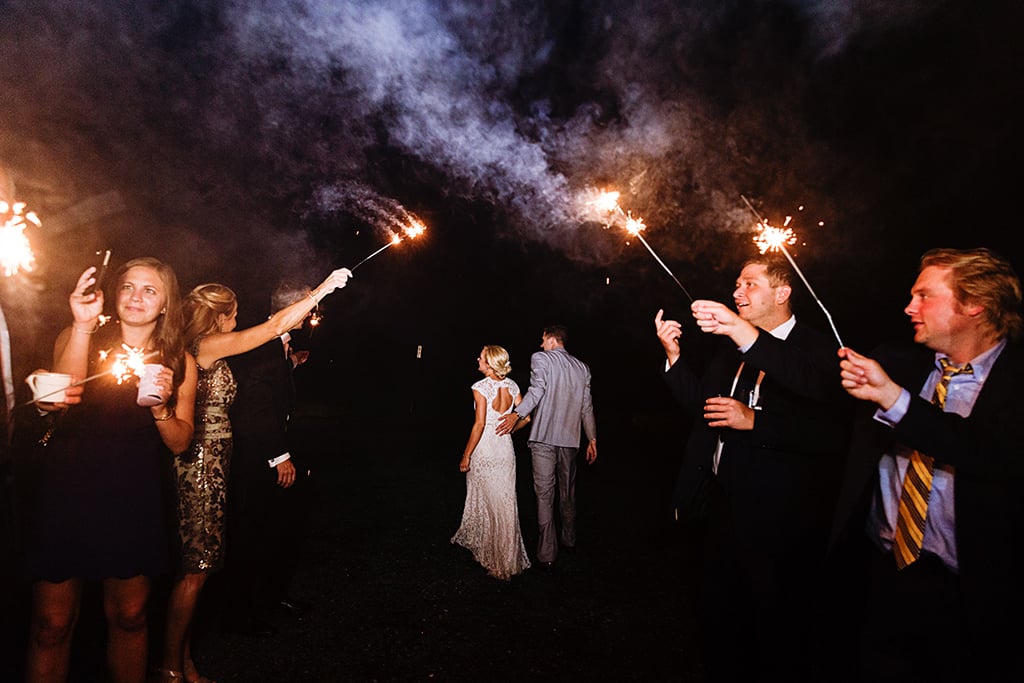 The Details
Venue: Shadow Creek | Event Coordinator: Ashlee Virginia Events | Florist: Sweet Root Village | Invitations: Wedding Paper Divas | Signs & Calligraphy: Stephanie B Design | Cake: Amphora Bakery | Hair Dresser: Jewel Hair Design | Makeup Artist: Blend Makeup Artistry | Bride's Gown: BHLDN | Groom's Attire: Men's Wearhouse | Music/Entertainment: Adam Bachelor Boys Band | Transportation: Point to Point Limousine