Brunch can be one of the best deals of Summer Restaurant Week—three courses for $22 like lunch, but no rush to get back to work. Bottomless drinks will jack up the price, but we've found plenty of spots that include a gratis mimosa or Mary. Most deals run Saturday August 18th and/or the 19th, and it's worth making reservations in advance when possible. 
Looking for other Summer Restaurant Week suggestions? Here's a list of new places to check out and our food editors' picks for the best-looking menus.
Bar Pilar
1833 14th St., NW
Looking for a good, laid-back brunch deal on 14th Street? Pilar is your place. Patrons get a mimosa, coffee, cake, and an hearty entree like breakfast tacos or the ultimate "hangover cure" with all the right stuff (biscuits, sausage gravy, eggs, cheese). 
BlackSalt
4883 MacArthur Blvd., NW
Seafood fans should visit this restaurant/fish market for Sunday brunch, where you'll find dishes like eggs Pontchartrain (think a Benedict smothered in crawfish, crab, and Tasso ham) or Addie's mussels (the Jeff Black classic). Hit the Palisades Farmers Market before or after for a foodie Sunday. 
Central
1001 Pennsylvania Ave., NW
The late, great chef Michel Richard's bistro is a tried-and-true spot for Restaurant Week. The special brunch menu has a few Richard classics like the goat cheese Caesar and lemon egg"ceptional" dessert, as well as Benedicts, waffles, and more.
Estadio
1520 14th St., NW
Estadio is underrated for brunch, but we're longtime fans. Try share plates such as jamon croquetas with pickled cucumber, or not-so-share plates like soft-scrambled eggs with goat cheese and mushrooms.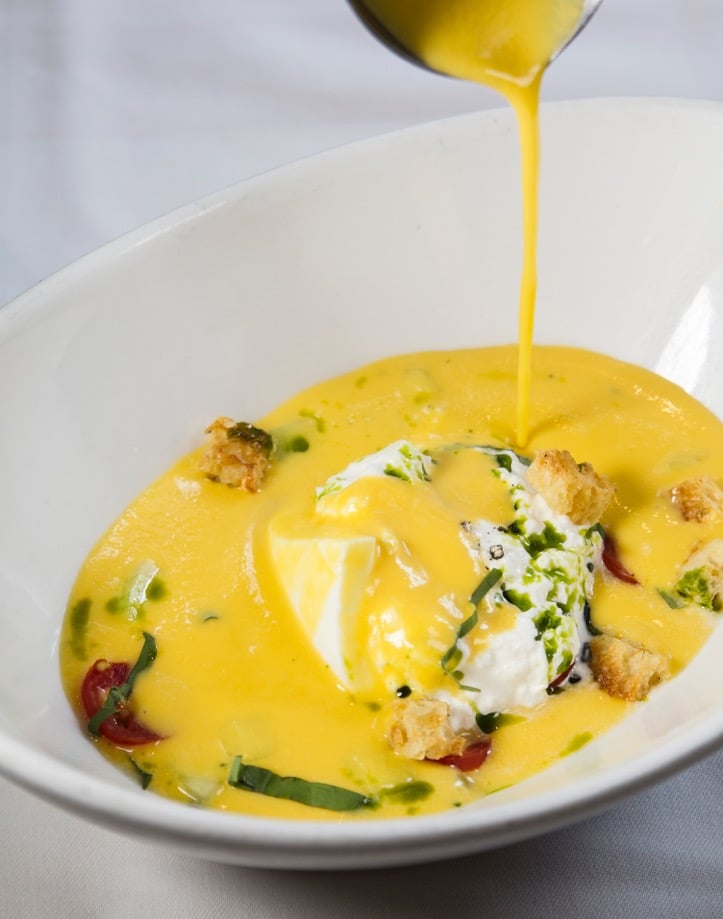 Iron Gate
1734 N St., NW
Snag a seat on the romantic patio and order one one chef Anthony Chittum's lovely Mediterranean dishes, such as poached eggs with salmon and sumac béarnaise or yeast doughnuts with orange blossom syrup.
Kyirisan
1924 8th St., NW
Chef Tim Ma dishes up a good-looking menu of satisfying brunch fare at his French/Asian restaurant, whether your idea of comfort food is blueberry pancakes or pork-and-chicken congee. Pick a pastry, main, and side, plus discount drinks like $5 bloodies or mimosas ($15 bottomless).
Mi Vida
98 District Sq., SW
Grab a group and head to the Wharf for this family-style Mexican brunch. The meal includes crowd-pleasing dishes like guacamole, shrimp cocktail, steak chilaquiles, and chicken enchiladas.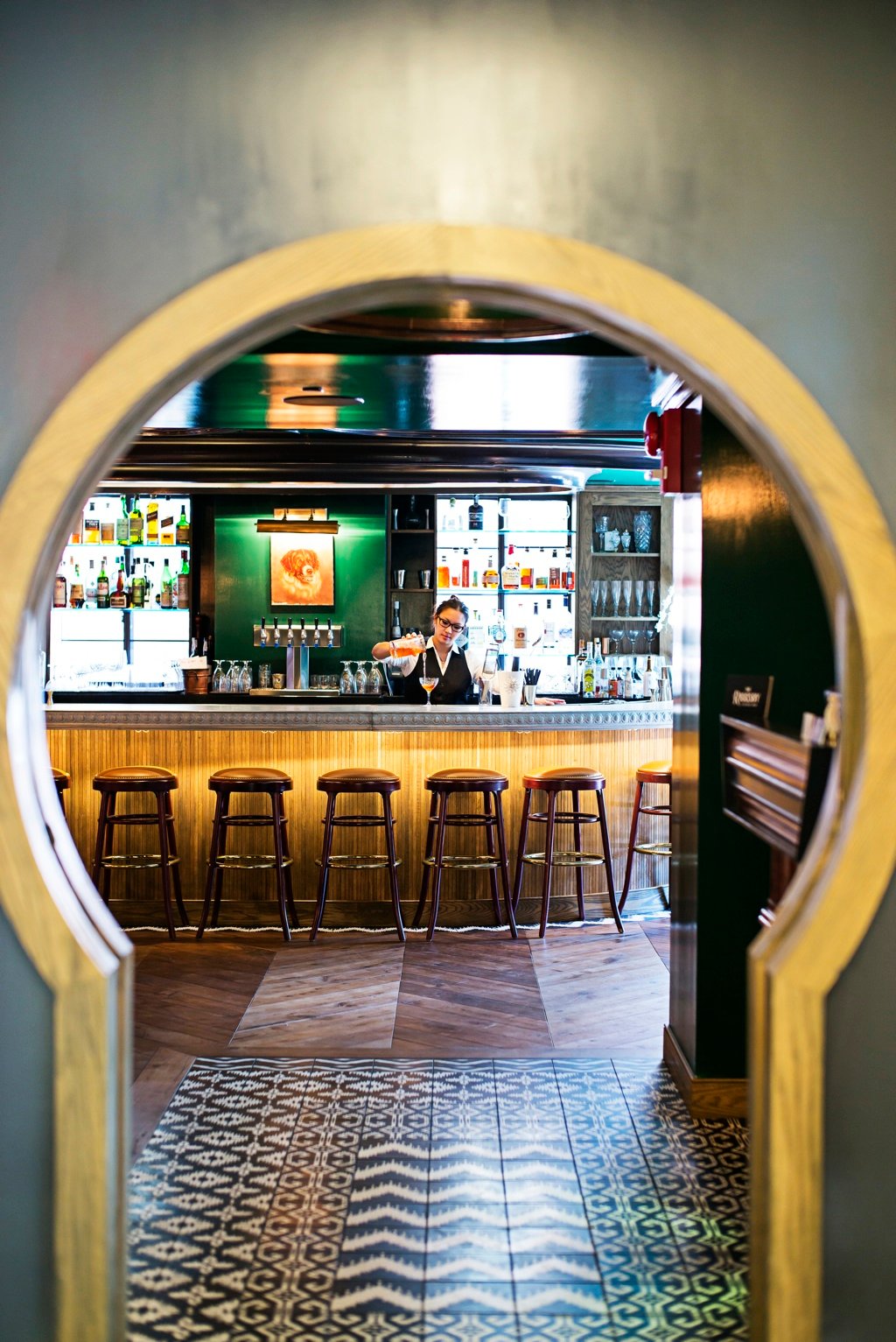 Momofuku CCDC
1090 I St., NW
We're fans of new chef Tae Strain and his revamped menu at David Chang's CityCenterDC restaurant. The brunch menu looks carb-tastic and satisfying, with a choice of two small plates (go for the bing breads) and entrees like shrimp and grits with pickled shiitakes or French toast. 
The Riggsby
1731 New Hampshire Ave., NW
Swap in a mimosa or bloody Mary for any course at this retro American restaurant, though we wouldn't pass up apps like "everything" bagel chips with smoked salmon—or one of pastry chef Alex Levin's fab desserts.
Vermilion
1120 King St, Alexandria
This lovely Old Town restaurant serves a seasonal Restaurant Week brunch, with dishes like chilled corn soup or cavatelli pasta with shellfish and arugula pesto. And for the sweet-savory fans, there's a cheese course with chili-honey come dessert. 
Whaley's
301 Water St., SE
Instead of dessert, guests at Whaley's are treated to a brunch cocktail. Seafood is the specialty of this Navy Yard eatery, so don't pass up the oysters (or carbonara with pork belly).