Wedding planner Aimee Dominick of Northwest DC's A. Dominick Events is going to have her hands full during Thursday's live chat—because after you read her abbreviated résumé, you're going to want to ask her about everything.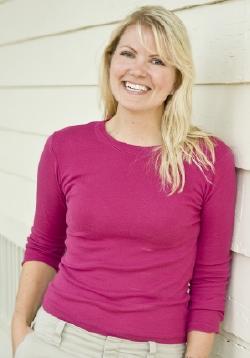 Ask about style: Aimee got her undergraduate degree from the Fashion Institute of Technology in New York City. Ask about food: She went to the Cambridge School of Culinary Arts and has worked in two bakeries, including the award-winning Flour Bakery in Boston. Ask about rehearsal dinners or receptions in restaurants: Aimee was once head of special events for DC's Ristorante Tosca.
She started A. Dominick Events in 2005, the year after she worked at an event-planning firm in New York. Her goal: to help hostesses feel like guests at their own parties. She and her team have worked in Washington, New York, Boston, overseas, and more.
If Aimee can't answer your questions, I don't know who can. Submit some now; submit more during the chat on Thursday from 11 to noon. If you can't tune in then, check back later for the transcript of Aimee's Q&A.
Check out past chats with photographers, bridal salon owners, and more.
To read the latest Bridal Party blog posts, click here.