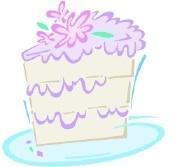 After nearly six decades together, the couple who founded the nation's first lesbian organization gets married in San Francisco.
We're willing to bet newly engaged Victoria's Secret supermodel Adriana Lima will have more than enough lingerie for her honeymoon with NBA star Marko Jaric.
Quick! Here are the answers you'll need to face the firing squad of engagement questions. [via DC Nearlyweds]
If you're knee-deep in a couple's registry and feeling budget-crunched, read up on Gift-Giving 101.
Want help? Just remember to ask for it.
Have bridal news to share? E-mail lshallcross@washingtonian.com.