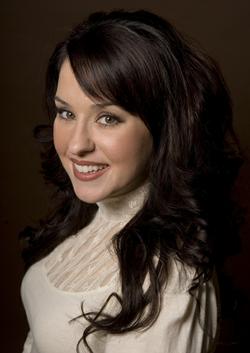 For most little kids, picking out two shoes that match and getting to school on time are the only things that matter in the morning. But when Amanda Moran was growing up in Virginia, she had another task on her list: making sure her hair was perfect before she headed out the door. She was the hairstylist-in-training for her friends at school, and she loved makeup, too. "I was always the one who was sold on every makeup product out there," Amanda says.
Years later, she's turned her passion into a career. With 12 years of experience in the industry, Amanda is a hairstylist and makeup artist who's done work for the Fox News Channel and C-SPAN. She offers on-site makeup and hair consulting for weddings and special events. "It's always such a joy to make a bride look her best on one of the biggest, most important days of her life," Amanda says. "I enjoy the artistic vision that goes into all of it."
Making sure her brides look and feel their best on their big day isn't enough for Amanda. She wants them to feel like they're stepping onto the red carpet. Get all of Amanda's red-carpet tips and advice in Thursday's live chat. Submit your hair and makeup questions now, and Amanda will answer them from 11 AM to noon on Thursday.
More>> Bridal Party Blog | Wedding Guide | Wedding Vendor Search