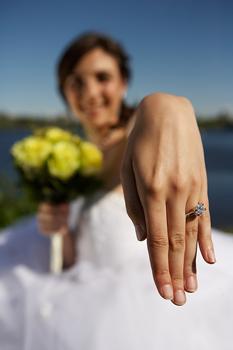 Want to be part of the weekly engagement announcement feature, Save the Date? Here's your chance!
If you're engaged, we're looking for you. Don't worry, our engagement announcements aren't stuffy or formal—that's not our style. Each week, we highlight fun couples on their way to getting married. We find out everything from the details about the big day to their favorite date spot to their first impressions of each other. Who doesn't love a good love story?
Here's where we need your help, Bridal Party readers. If you're engaged and would like us to tell your story, e-mail lshallcross@washingtonian.com. Or if you know someone who's getting married, please send this post their way. We can't wait to hear from you!
More>> Bridal Party Blog | Wedding Guide | Wedding Vendor Search