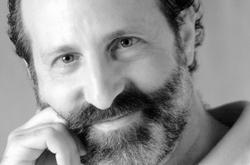 Michael Bennett Kress's first camera came as a bar mitzvah gift from his father. He started taking pictures immediately—and got hooked on the gym floor at school. "My first memorable experience came in junior high when I realized I could get out of class and be closer to a cute girl I liked if I was taking photos of the gymnastics team," he says. More than 30 years later, he's still shooting away.
With a degree in photographic sciences from the Rochester Institute of Technology, Kress started his career as a commercial and advertising photographer before switching to social events. He and his team at Michael Bennett Kress & Associates (4710 Bethesda Ave., Bethesda; 301-654-0909) are life-cycle photographers, covering everything from bar and bat mitzvahs for children of past wedding clients to weddings of previous bar and bat mitzvah clients.
Kress, a native Washingtonian, has photographed weddings at venues all around Washington and all the way to the Four Seasons in Nevis. Just as important as loving a photographer's portfolio, he says, is clicking with the photographer. "We're very intimately involved with the family on a very emotional day, so it's crucial to have a good rapport," Kress says. "You want someone who is good at what they do but also someone with a good bedside manner who communicates well and makes you feel comfortable."
Kress is bringing his many years of expertise to The Washingtonian for a live chat on Thursday. Submit your photo questions now and he'll answer them on Thursday from 11 AM to noon.
More>> Bridal Party Blog | Wedding Guide | Wedding Vendor Search