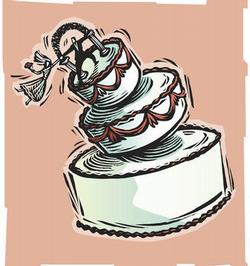 Thursday, December 18: Storewide Sale at Rizik's
Every Thursday from 6 to 8 PM in December, Rizik's (1100 Connecticut Ave., NW; 202-223-4050) is offering 10 percent off all merchandise. The boutique's bridal collection features gowns by Lazaro, Rivini, and Adele Wechsler, among others. Appointments are suggested.
Thursday, December 18: Wedding-Planning Workshop
It's no surprise that weddings are expensive. And the sorry state of our economy doesn't make things any easier. So the wedding planners at Star|Bride (571-330-4829) thought it was time for an interactive workshop focusing on how to financially manage your big day in today's economy. The one-hour event (split into two 30-minute sessions) will take place at the Fort Myers Officers Club (214 Jackson Ave., Fort Myer; 703-524-0200). Reservations are required, and only the first 20 people to RSVP may bring one guest. Free; 7 to 8 PM.
Sunday, December 21: Free Trial Day
This Sunday, the makeup artists and hair stylists of Richie (6724 Metropolitan Center Dr., #104, Springfield; 571-332-3170) are hosting a trial day for brides to come and test out their services—for free! The event, normally $100 for a trial service, allows brides a trial makeup or hair-styling session, and there's no obligation to book with the salon. Free, but appointments are required; 11 to 3.
To submit a bridal event, email lshallcross@washingtonian.com.
More>> Bridal Party Blog | Wedding Guide | Wedding Vendor Search