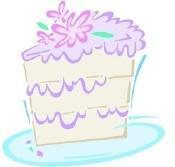 A TV show to love.
Don't throw it away! Make a memento out of the glass your groom broke under the chuppah.
A long trip for one DC wedding cake.
Planning a bachelor or bachelorette party? Here are five great places for either one.
To submit a bridal event, email lshallcross@washingtonian.com.
More>> Bridal Party Blog | Wedding Guide | Wedding Vendor Search