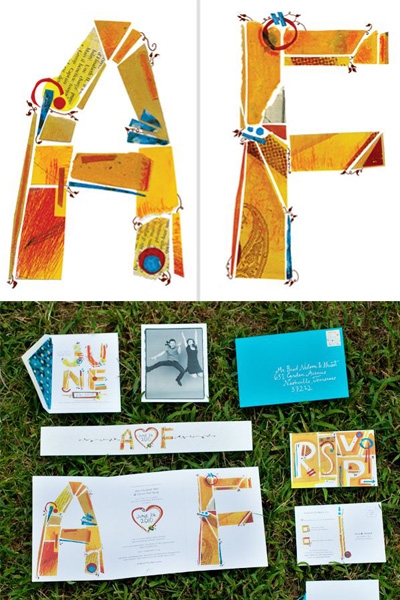 CHEERY INVITATION SUITE
Invitations are a great place to showcase a couple's personality. . . especially when one-half of said couple is a graphic designer! Nashville designer Amy Hardy created this stationery especially for her wedding, and we love the paper-cut letters and bright turquoise envelope. And the jumping picture of Amy and her fiance Forrest! What fun.
This stationery is sure to get guests excited for the big day.
Photo Credits: Kristyn Hogan via Project Wedding.
Subscribe to Washingtonian
Follow Washingtonian on Twitter
More>> Bridal Party Blog | Wedding Guide | Wedding Vendor Search