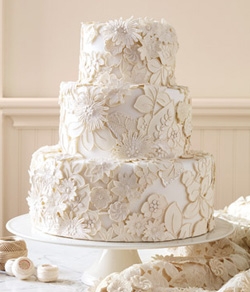 VERY IMPORTANT ANNOUNCEMENT! Do we have your attention? Good. Because Michelle Obama favorite Jason Wu is launching his first bridal collection.
Also from New York Magazine: 115 wedding dresses (and 110 bridesmaid dresses) in their ever-popular Shop-A-Matic.
It's hard not to smile when confronted of daisies and plastic frame glasses.
5 Times It's Okay to Stray from the Wedding Registry. [Glamour]
Kate Hudson rocks a sparkly ivory number that works for the red carpet and the wedding aisle.
A sophisticated laptop cover = a sophisticated groomsman gift.
Wait. The Limited makes wedding dresses? How come no one told us?
Bridal shower turns to bar brawl in Clarendon last week. Too many tequila shots perhaps?
Faryl and Nick's video Save-the-Date has an Arcade Fire soundtrack. Totally genius.
Obsessed with the typography (and tiny jam jars) in Jessie & Tyler's wedding.
Subscribe to Washingtonian
Follow Washingtonian on Twitter
More>> Bridal Party Blog | Wedding Guide | Wedding Vendor Search